More and more console games are being adapted for PC and Android, which means it's time for a change. In this review, we will describe in detail the top 15 Controller Supported Games for Android in 2023.
Horizon Chase – World Tour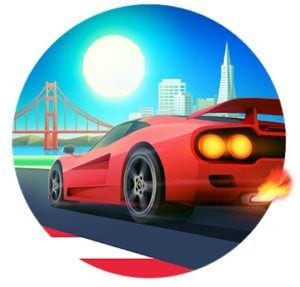 Welcome to the championship in arcade racing in sunny California! Every year competition allows to reveal new talents, everyone can participate in it, even if you are an absolute beginner. But if you are lucky and the victory will be yours, then the high reward is guaranteed!
Why is it worth downloading Horizon Chase – World Tour on Android?
Open more than 22 cars, visit 40 ​​cities of the world and pass through 92 tracks. The player will be able to use more than seven types of control of his wheelbarrow.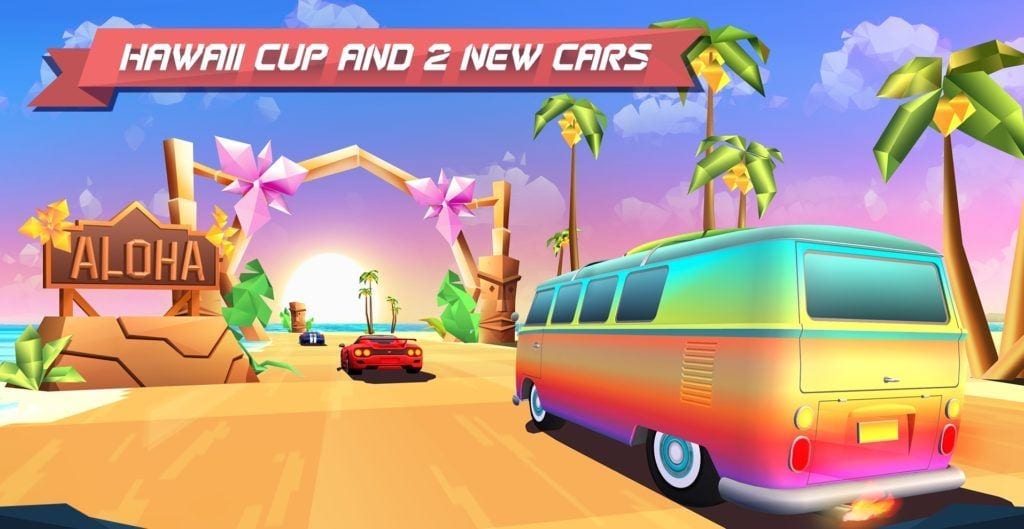 There are no complicated rules – everything is very simple, the desire to become a champion is enough. The creators of the arcade thought up the division into different areas. Somewhere there is a place for beginner racers, but somewhere everything is equipped especially for those who already have certain training and can even claim that he is professional.
So, it's time to move from words to deeds and go back to the past, taking part in a retro race. Yes, there will not be modern graphics overloaded with details and some complicated management. Everything is simple and those who enjoy nostalgia will certainly appreciate the design of the game elements.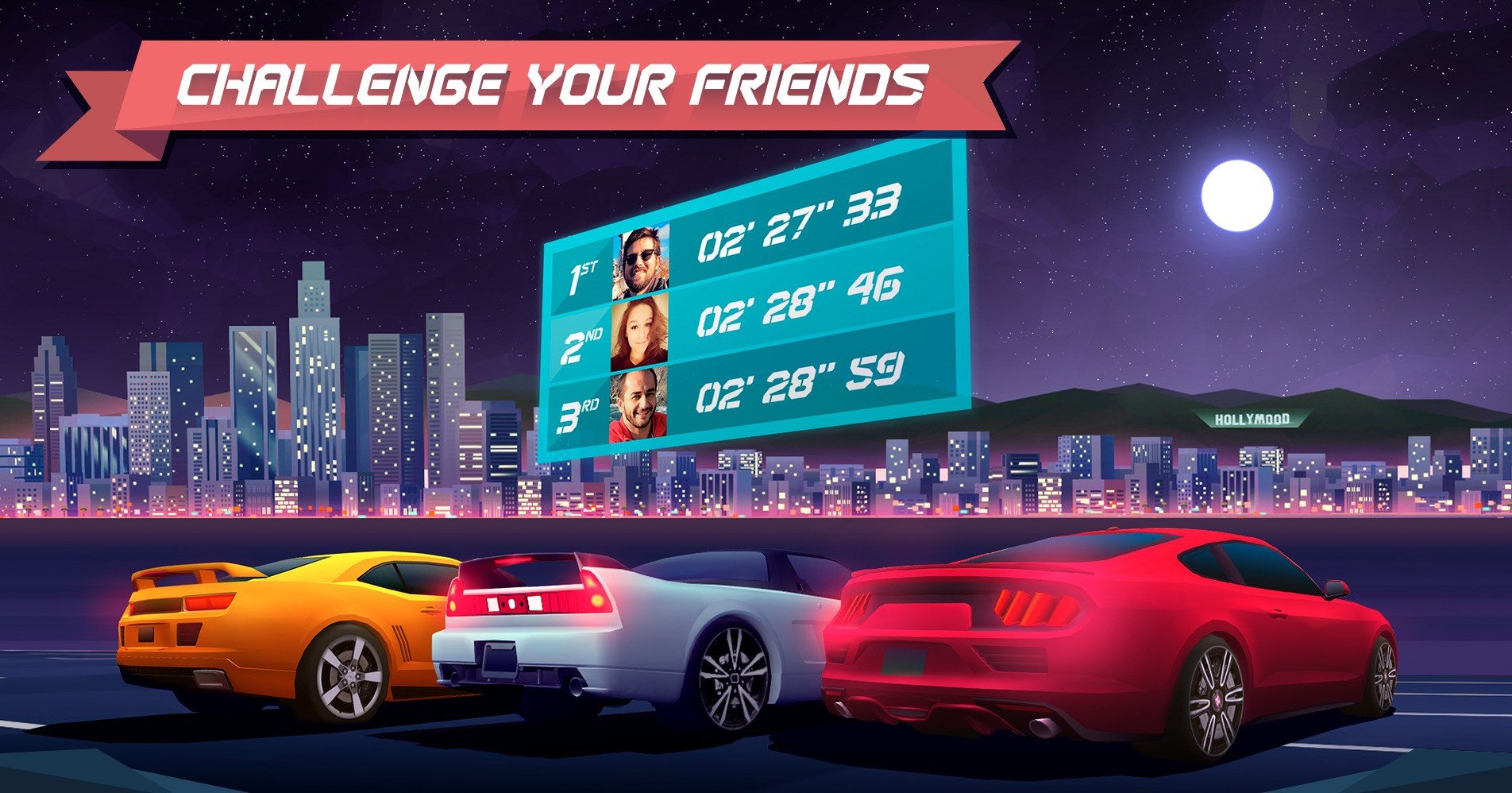 Be ready for a long way to victory – you have to win many rivals. And the fuel can run out at any time and it happens quite often!
There is no big variety of routes – they are all similar to each other, representing a circular track with turns. But the picture will change – this is a cityscape, then wildlife, then something else. Choose your car, upgrade it as far as possible, set new sports records and show off to your friends!
Downloads: 10000000 +
Customers rating: 

(4.2 / 5)

You can also check: 15 Best offline strategy games for Android
Modern Combat 5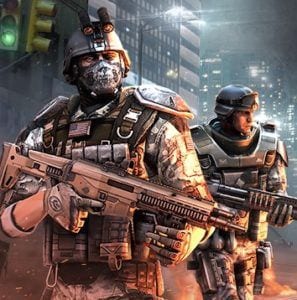 The Modern Combat series every time makes a technological breakthrough that is inaccessible to millions of companies. The graphics are similar to computer games, the gameplay allows you to try Call of Duty on mobile platforms, and the musical accompaniment and dialogues with full dubbing completely raise the novelty to the category of high-quality action. All the details, on the whole, create a unique style and pleasant atmosphere.
Why is it worth downloading Modern Combat 5 on Android?
First of all, setting missions – yes, walking around locations will not be allowed and choosing your own path, too, but all the available corridors will show an indescribable level of quality and entertainment. Sent to Venice? Get ready to shoot down a couple of helicopters, cover the boat with a wave of the explosion, and even drown a couple of failed bandits.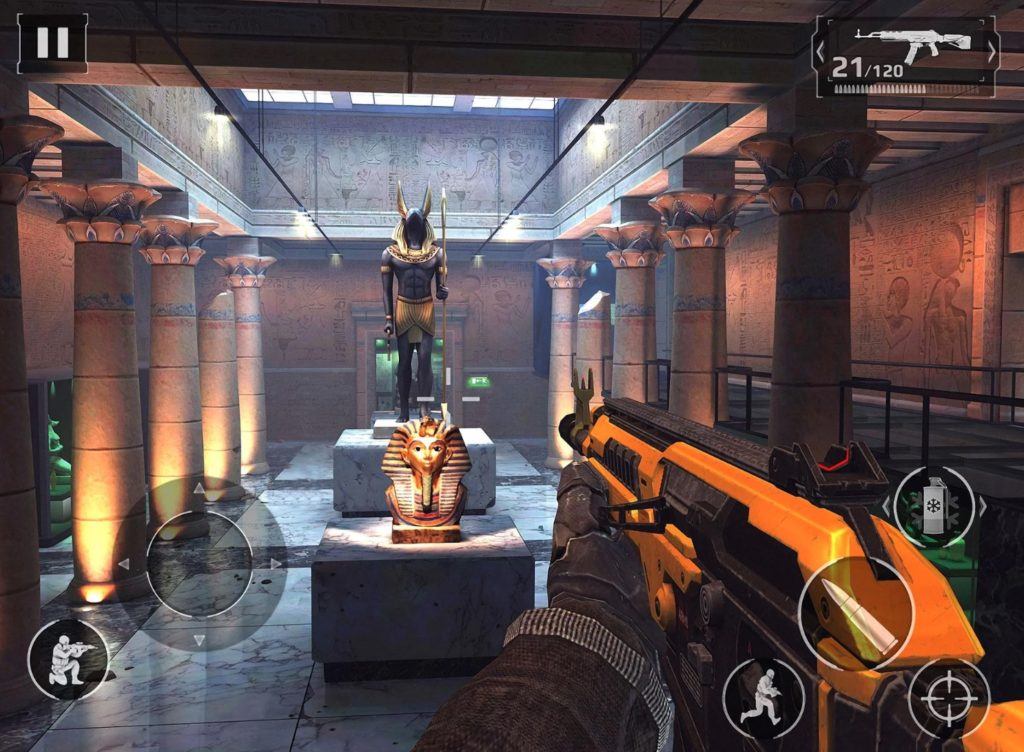 There are three game modes in Modern Combat 5 – a single company, revealing a maze of events and plot twists and turns, tasks of special forces, allowing you to practice shooting, and at the same time gain experience, and multiplayer battles, opening up completely new emotions.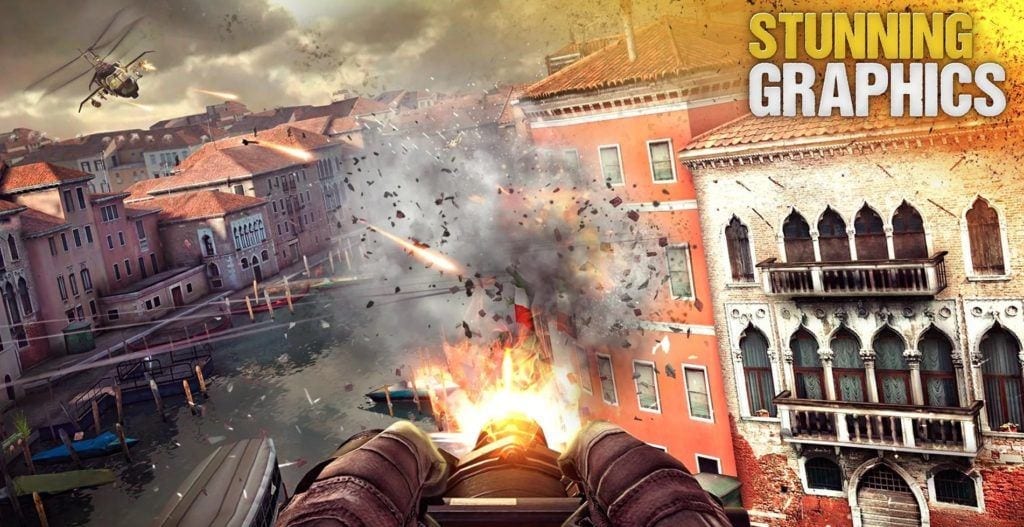 Each mission is available in a variety of specializations – Assault, Heavy, Recon, Sniper, Support, Bounty Hunter, Sapper, X1-Morph, or Kommander – each has unique abilities, and also uses different types of weapons. "Guns" can be improved, depending on the level of experience gained during the course. Riflescopes, silencers, and stabilizers will help to survive and continue the journey.
Train your hero, develop skills, upgrade, choose tactics, fight alone or join a network battle with your squad against the opposing team.
Your battles can happen anywhere in the world, but they will always be dynamic and exciting.
Downloads: 100000000 +
Customers rating: 

(4.3 / 5)

Morphite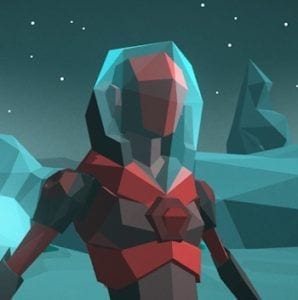 Now anyone who decides to download Morphite on Android will have a randomly generated universe at his disposal, where each planet will be populated with certain forms of life from the very beginning of the player's path.
This approach provides excellent replayability because each individual game session will provide new opportunities for travel and subsequent development.
Why is it worth downloading Morphite on Android?
At the head of the plot, there is a girl who dreamed of exploring new lands all her life, finding unusual forms of life and getting involved in interesting adventures. And so, dreams turn out to be true, when surrogate father sends her to a new life, where she is free to do everything that she wants.
From this point on, the player will move through numerous locations and discover the secrets of previously unexplored planets.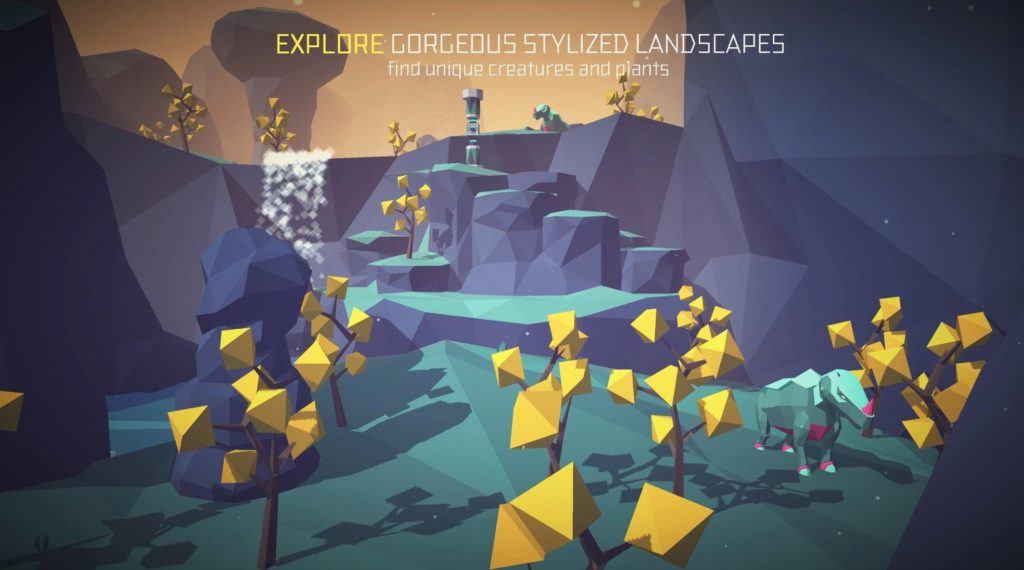 Graphically, the project looks presentable enough that you want to return to it and continue your journey. Each planet has certain resources that need to be extracted and used to improve equipment. Together with it, it will be much easier to visit new spaces and find unusual things there.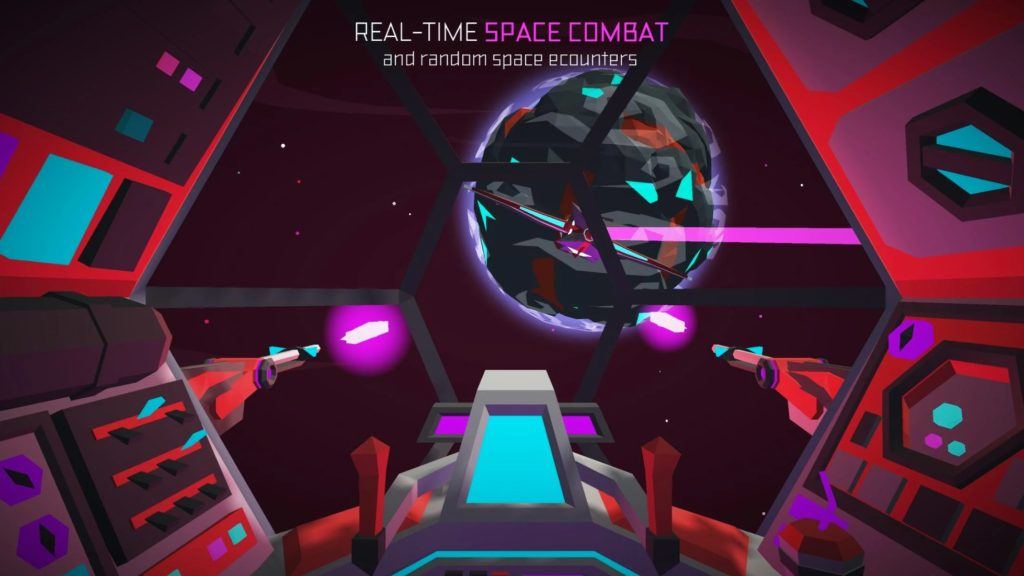 The gameplay is just amazing. The generation of worlds is awesome and every time something new is presented. There is also the main plot, completion of which is not the main task and you can forget about it immediately after the start of the gameplay.
In general, this is an atmospheric game with an attractive design and an incredible number of planets created for visiting and exploration.
Downloads: 1000000 +
Customers rating: 

(4.2 / 5)

Oceanhorn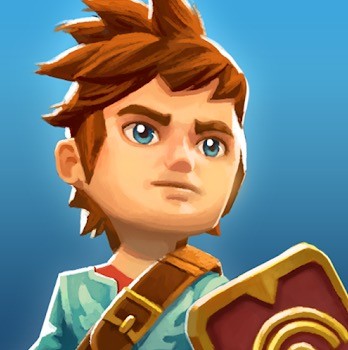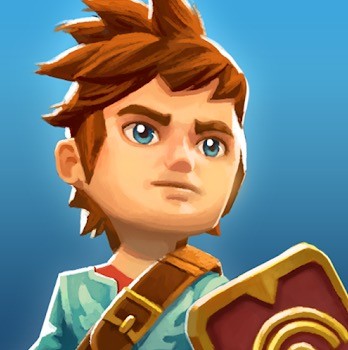 Oceanhorn is an exciting adventure about a boy, which is designed specifically for smartphones and tablets running Android. This game has excellent console graphics and a very interesting story. Download Oceanhorn for Android for free and you will get into the world of adventure with it.
Why is it worth downloading Oceanhorn on Android?
According to the story of the game, you wake up one fine day and cannot find your father who has gone somewhere. And now you go on a fascinating journey to find your father. It's worth noting that you will play as a boy, but in order to find your father, various clues, tips, and also game inhabitants of the settlement. You will have to explore different dungeons.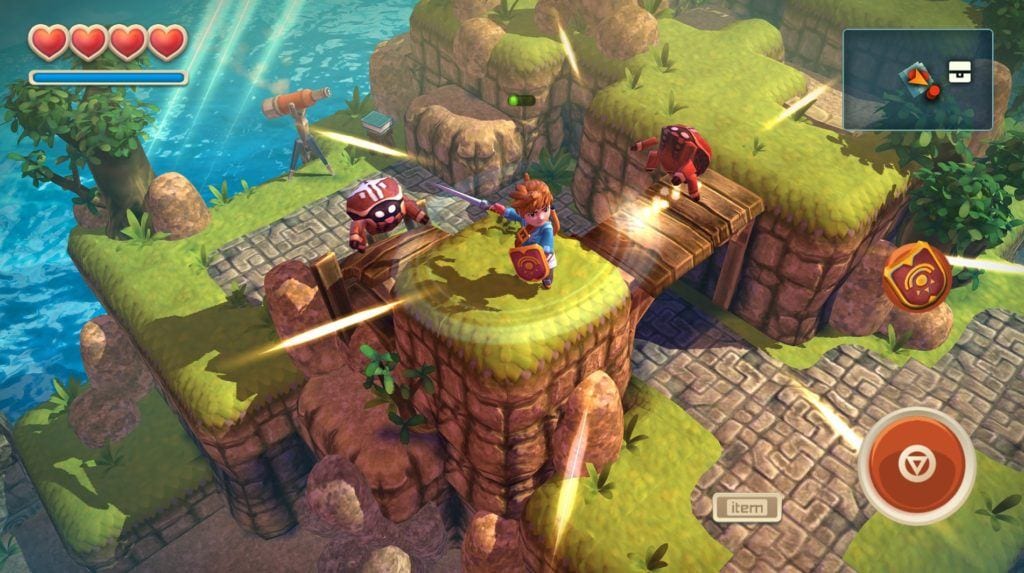 Locations in Oceanhorn are represented by islands. It's necessary to move between them on the boat. But there will not be freedom of movement in search of adventure. No, we can only choose where to swim. Then the boat will sail itself, and we will be able only to repel the attacks of monsters, and destroy obstacles on the way.
The main activity of the players will unfold on land. There is no clear separation between a safe area and a dangerous one. Monsters can be almost everywhere. By destroying them, the hero gains experience, coin, and sometimes life.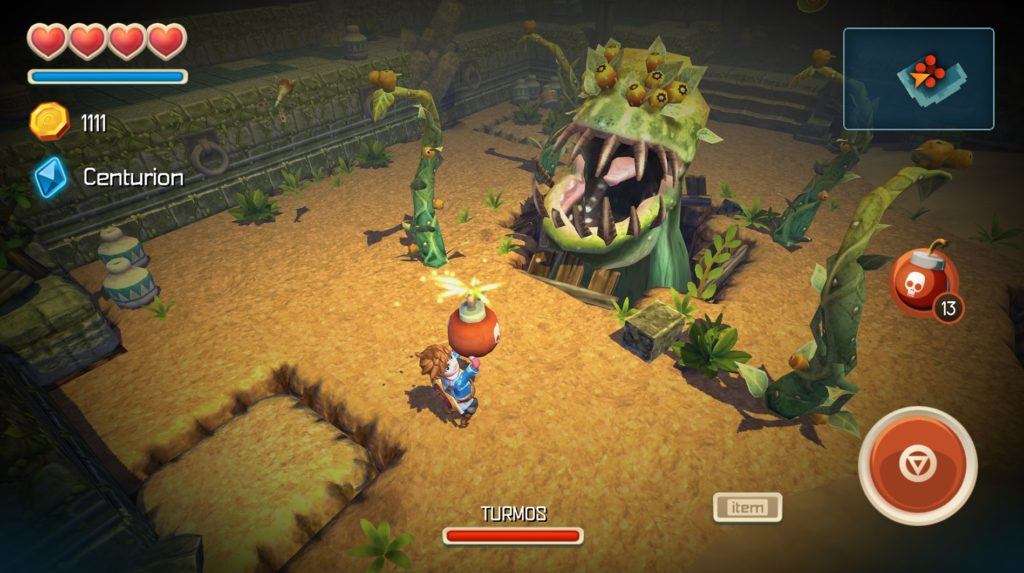 The game has a very convenient control that can support various game controllers. And the management itself can be easily customized. It is also worthwhile to separately tell about the graphics in the game. Here it's at a fairly high level and has a large number of high-quality textures, reflections, highlights, and shadows. The audio component is also high.
Downloads: 5000000 +
Customers rating: 

(4.3 / 5)

Neon Shadow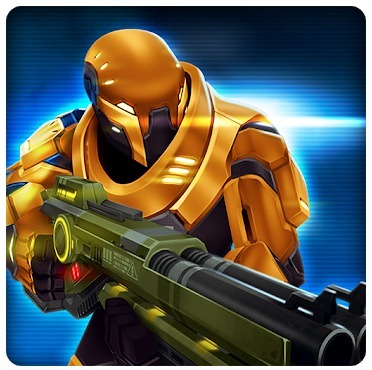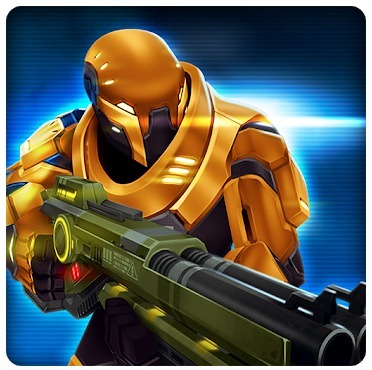 Neon Shadow – go to the space station in order to free it from the artificial intelligence that controls the robots.
Why is it worth downloading Neon Shadow on Android?
You face the task of saving the Earth from the colonialists. A terrible virus seized control on one of the space stations. Today, artificial intelligence controls the robots, they keep all humanity at bay without even having time to reach it.
You need to stop the robots on the space station, not allowing them to reach the Earth. Armed with the best weapons and equipment, you have to go to the space station and destroy every mechanoid.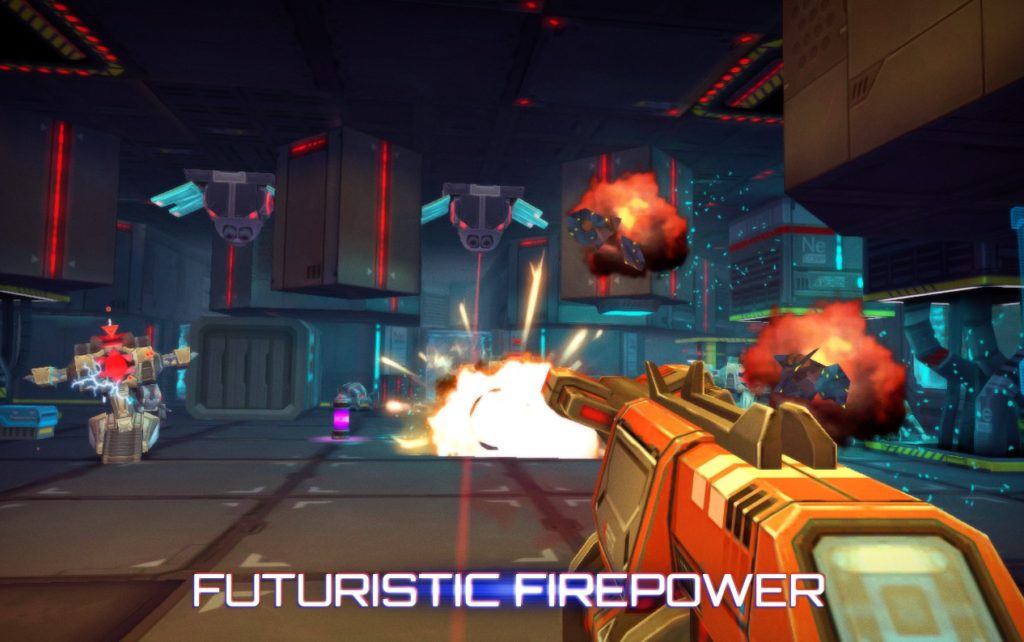 Robots are waiting for you in labyrinths and corridors, so you should show courage and accuracy. In this game, you are invited to choose the level of difficulty – from a beginner to a nightmare. A completed level gives you extra strength points, but battles don't get any easier.
The graphics of the game are top notch. All flashes from shooting and aiming have color contrast. Especially for the game, the producers recorded the soundtrack – lively and dynamic, which adds drive to the game. It will immerse the player in the atmosphere of galactic wars and cyber-robots.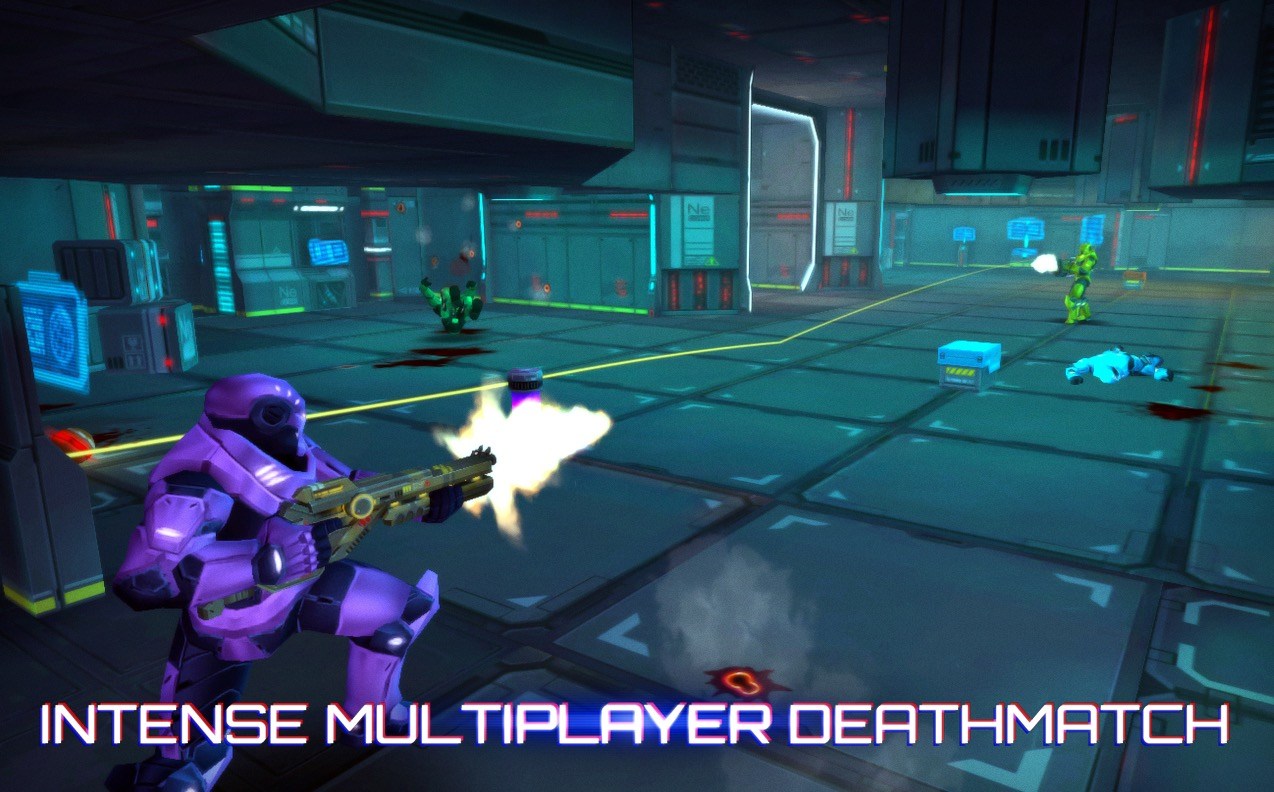 The whole gameplay takes place in the first person mode. You can choose a single game and go through the whole story. To get even more impressions you can try to play in the deadly multiplayer mode.
Upgrade your robot armor, upgrade weapons and become even stronger than before. The whole world is in your hands.
Downloads: 1000000 +
Customers rating: 

(4.3 / 5)

Sword Of Xolan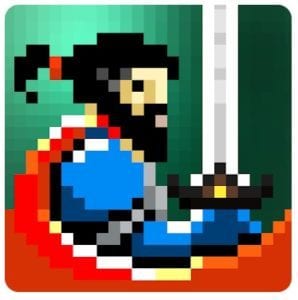 The prehistory of this epic tale introduces a young and courageous warrior named Xolan, who from his youth hated lawlessness and injustice. It was these noble qualities that pushed him to go on a dangerous journey in order to free his native lands from various creatures, as well as to bring the tribesmen out of captivity.
Why is it worth downloading Sword Of Xolan on Android?
Despite the fact that the game has a classic set of skills for the character: double jump, sword attack, throwing a fireball and the usual movement in two-dimensional space – the gameplay is not boring and mediocre. All this is achieved thanks to the presence of 30 different monsters that are chaotically scattered throughout the levels.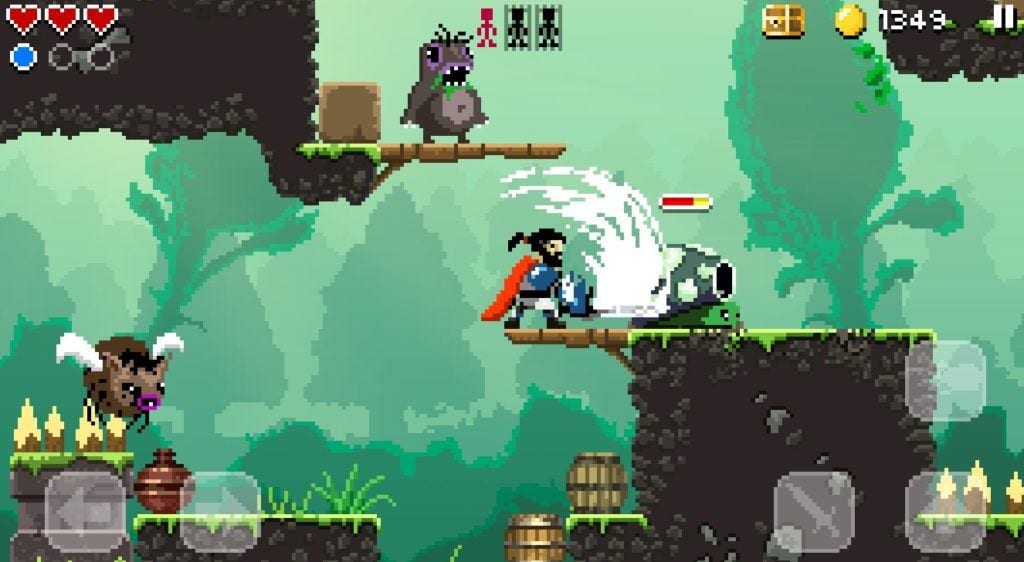 In addition to the aforementioned list of skills, there is the ability to improve the protagonist in Sword Of Xolan. Do the following: collect 1500 coins in the game and go to a special store, where you can buy one of 10 boosts. All these bonuses are classified, so, in fact, we buy a cat in a bag.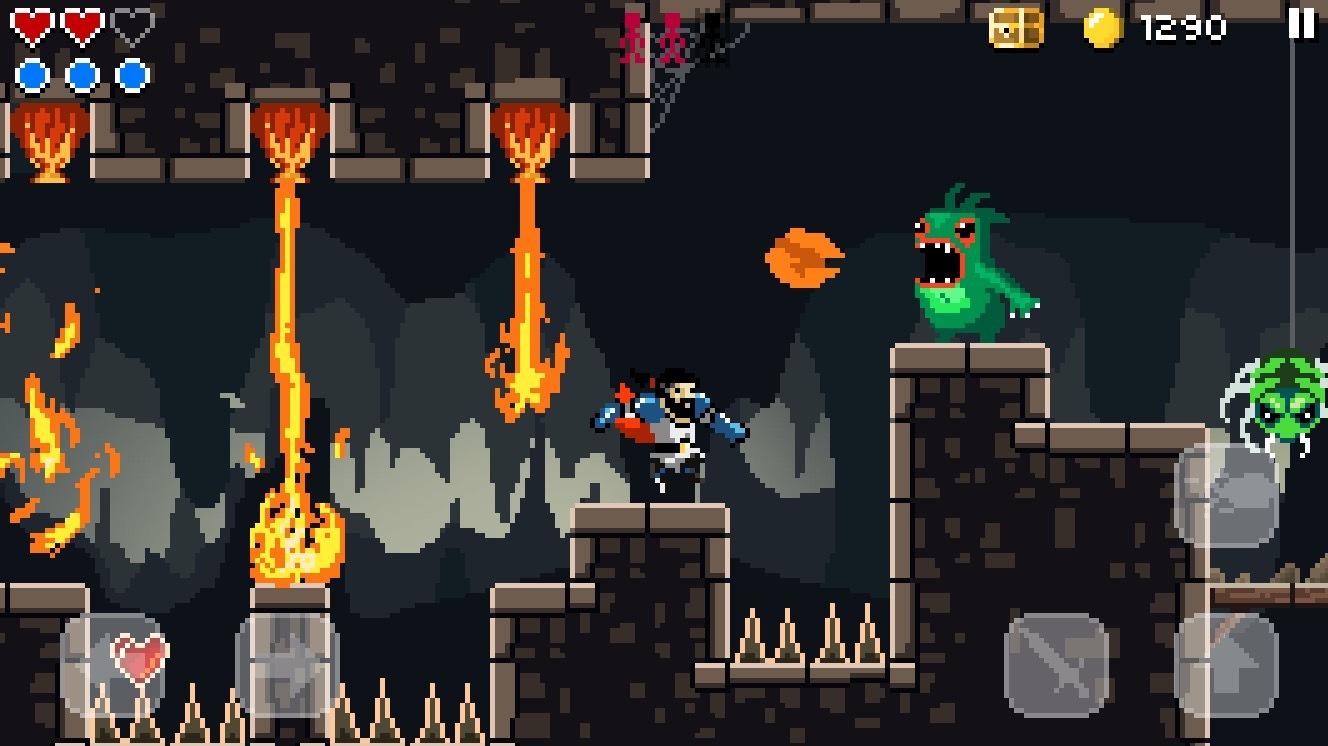 Each of these improvements will help us not only to find people who are imprisoned but also to overcome the huge ferocious boss – these characters appear after passing through 10 levels.
Downloads: 1000000 +
Customers rating: 

(4.6 / 5)

Dungeon Hunter 5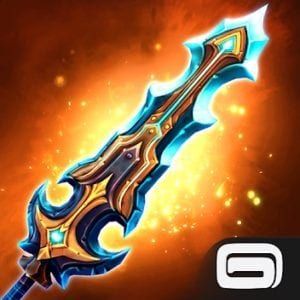 The fascinating story of the Dungeon Hunter role-playing saga is gaining new momentum – the war has stopped, people have been saved. But corruption, sharply increased crime and irresponsibility breaks the whole kingdom, fills government veins with sickness, darkness, and devastation…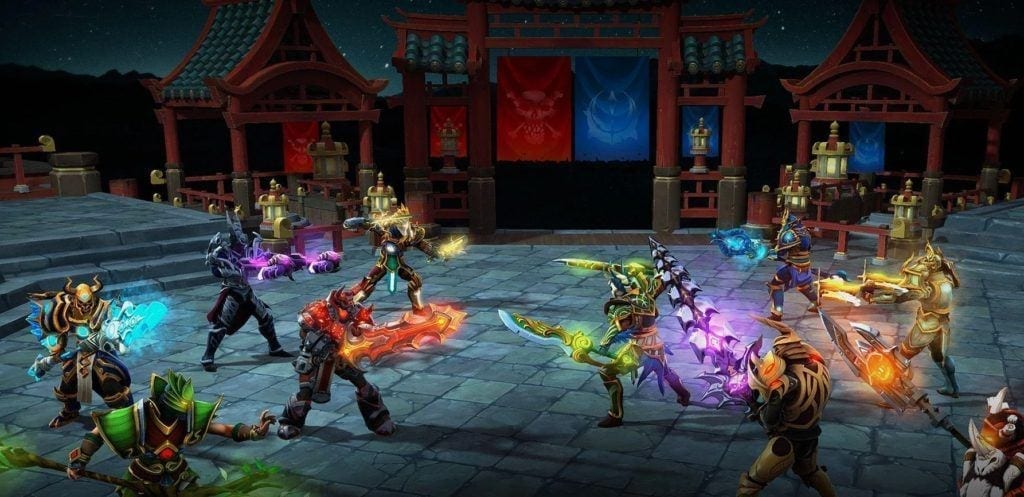 Only a real hero who decided to download Dungeon Hunter 5 on Android can put together the scattered kingdoms, reunite the universe and set all the rules in place?
Why is it worth downloading Dungeon Hunter 5 on Android?
Before making heroic deeds, you have to choose the main character. You can change sex, and at the same time determine the category of initial weapons: crossbows, daggers, swords, and halberds are available, and finally magic staffs.
The gameplay, by the way, was noticeably improved from the time of the previous parts – detailed graphics, realistic system of movement of characters, outstanding combinations of strikes. Fight, pass levels and develop the hero!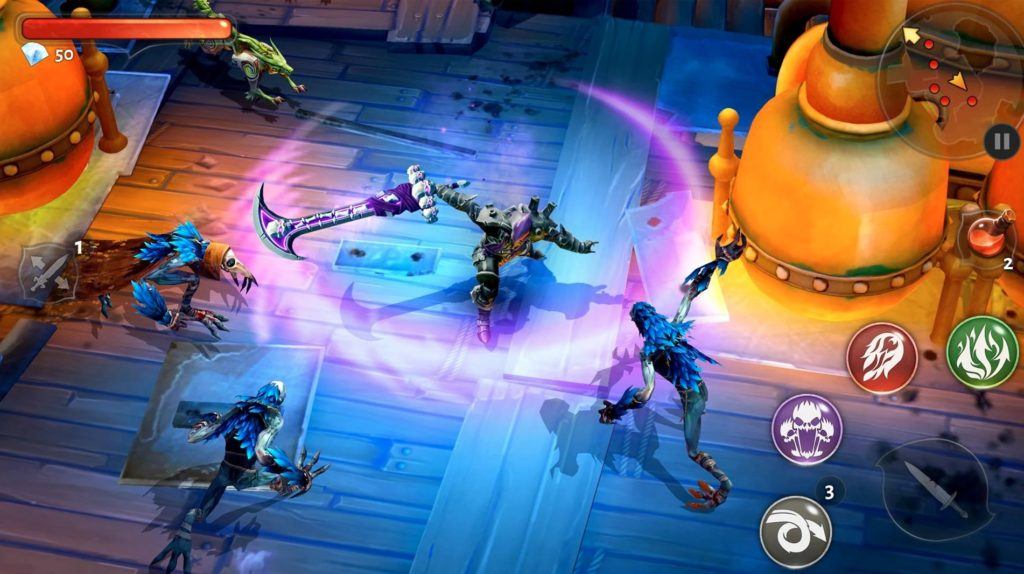 Dungeon Hunter 5 offers great entertainment – virtual recruitment of friends 'or random players' heroes. So, it will be easier and safer to explore abandoned surroundings with them!
The graphics and animation are so super-duper that they create a full impression of reality. Bloody battles with incredible deaths, monsters, and dragons, dungeons, castles, and adventures – what else is needed in order to plunge into the rich fairy-tale world of high-quality fantasy!
Downloads: 10000000 +
Customers rating: 

(4.2 / 5)

BombSquad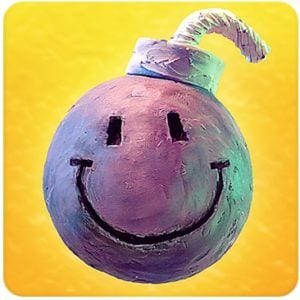 BombSquad is exciting entertainment for smartphones and tablets running Android, which will remind you of the good old Bomberman.
Why is it worth downloading BombSquad on Android?
The developers have tried to stuff as many interesting features as possible in the game. A huge selection of the most diverse and interesting maps, each of which has its own rules. Take the flag from your opponent, score your opponent's team by killing them along the way, or take part in the confrontation and beat off the waves of opponents.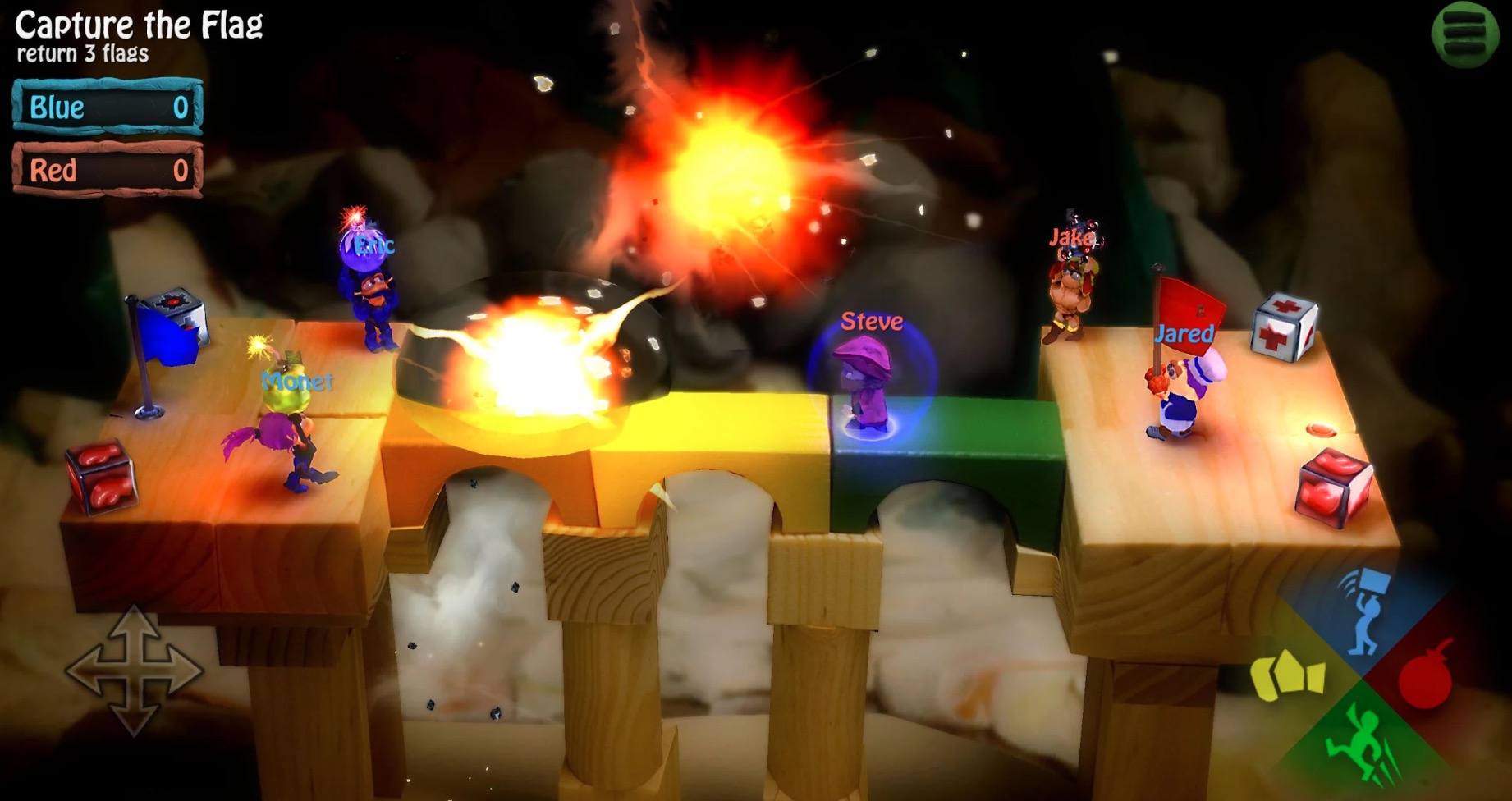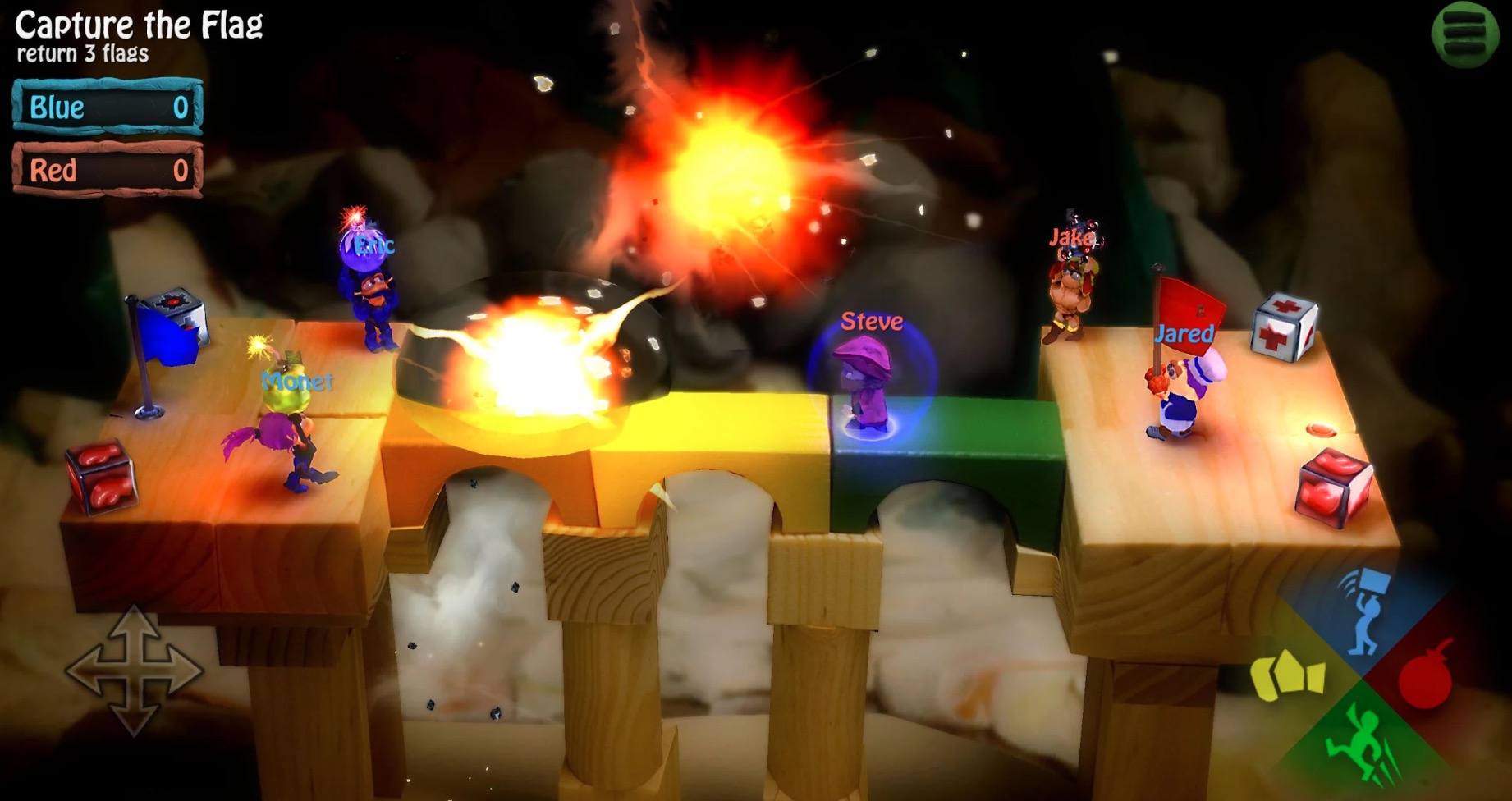 Large selection of weapons and methods of dealing with the enemies will delight any gamer. Kind and at the same time dangerous game.
During a match, you can pick up bonuses that, for example, increase the blast radius or the ability to throw a lot of bombs. Fights are 5 to 5, and they are very dynamic, as the maps are small and it will be fun to play. It's also possible to play only against your friends.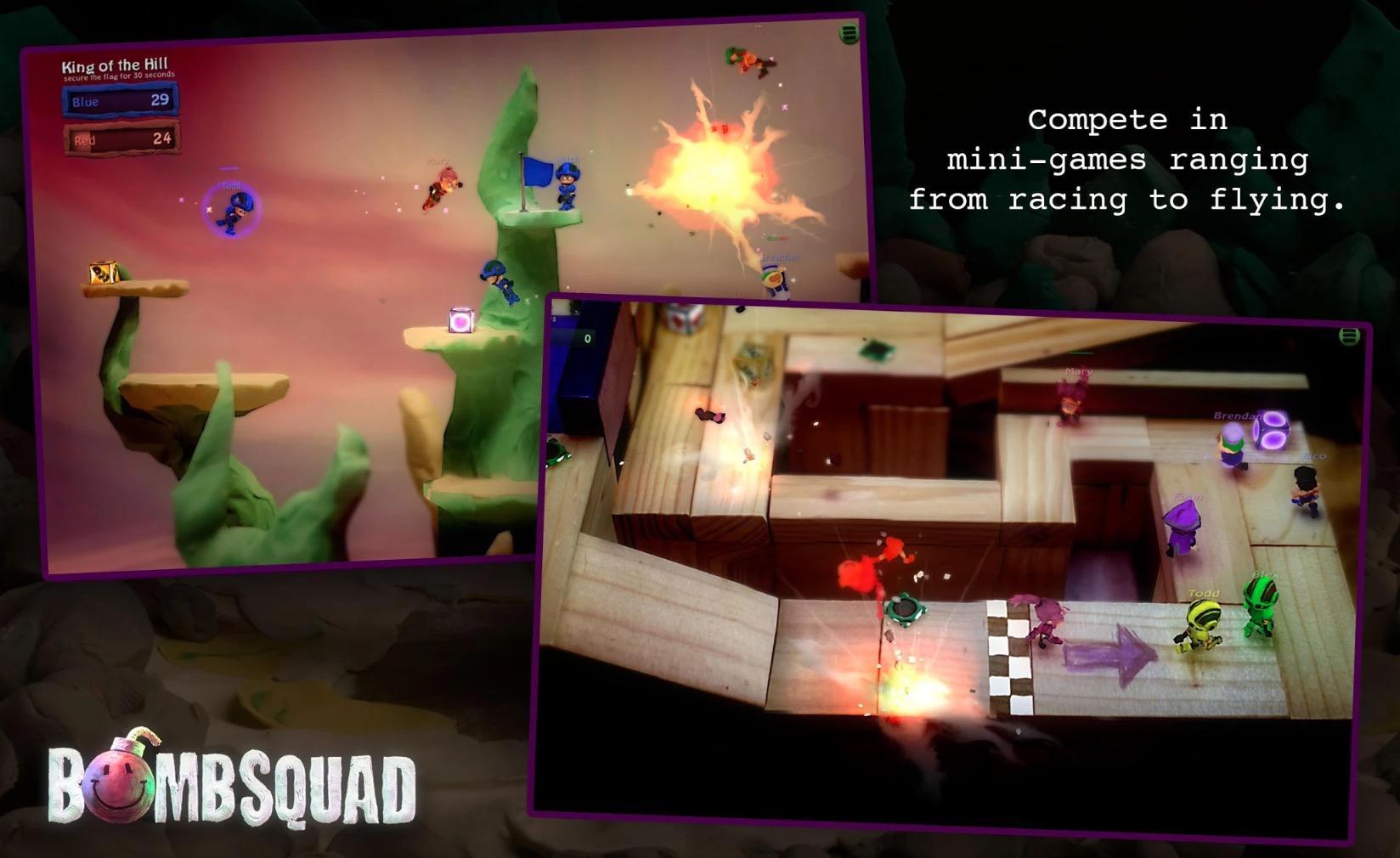 You can change your heroes' skins, which adds variety to the game. The game has very high-quality graphics with a lot of special effects and explosions, which is also well optimized. Also, the graphics can be customized for yourself, in case you have a weak device.
Interesting features of the game:
High-quality graphics, which has many special effects and explosions;
The presence of several interesting game modes;
A single game mode that you can pass with your friends;
Multiplayer for 10 players, which is very dynamic.
Downloads: 10000000 +
Customers rating: 

(4.5 / 5)

Dead Effect 2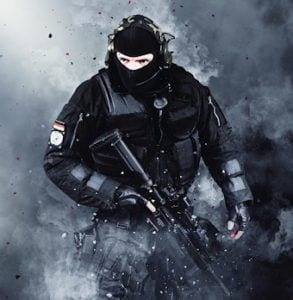 The sci-fi thriller Dead Effect 2 throws the main character at the lost space station in the depths of the galaxy, where, according to the statements of the commander from the planet Earth, there are no signals and reports.
The fearless protagonist immediately appears and immediately reports to the authorities: the station is crushed, everywhere there are corpses and government agents. But what are the causes of the incident and what to expect ahead is unknown…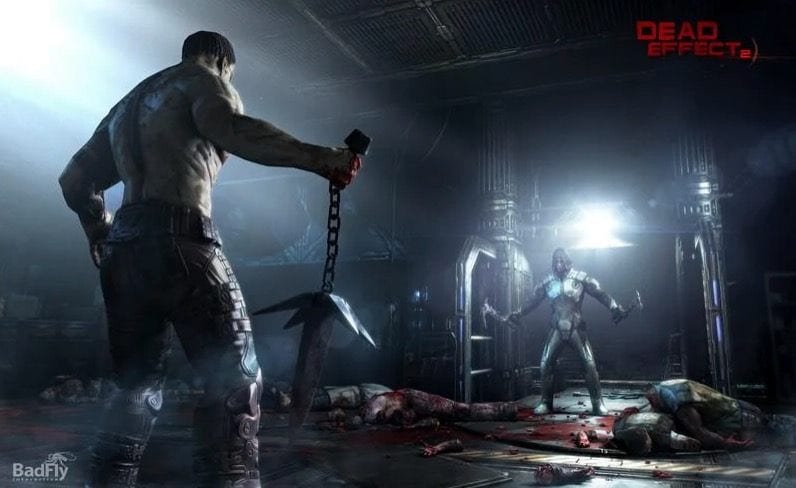 Why is it worth downloading Dead Effect 2 on Android?
The atmospheric thriller Dead Effect 2 for Android is again devoted to the living dead, only the situation and military paraphernalia changed – instead of the narrow streets of a tiny city, the broad sectors of the space station appeared, the pistols were replaced with blasters and the rifles with laser guns.
The list of enemies has also expanded – it's necessary to fight both with the dead, and with the Alpha unit, unknown mercenaries, who seem to hide the real state of affairs.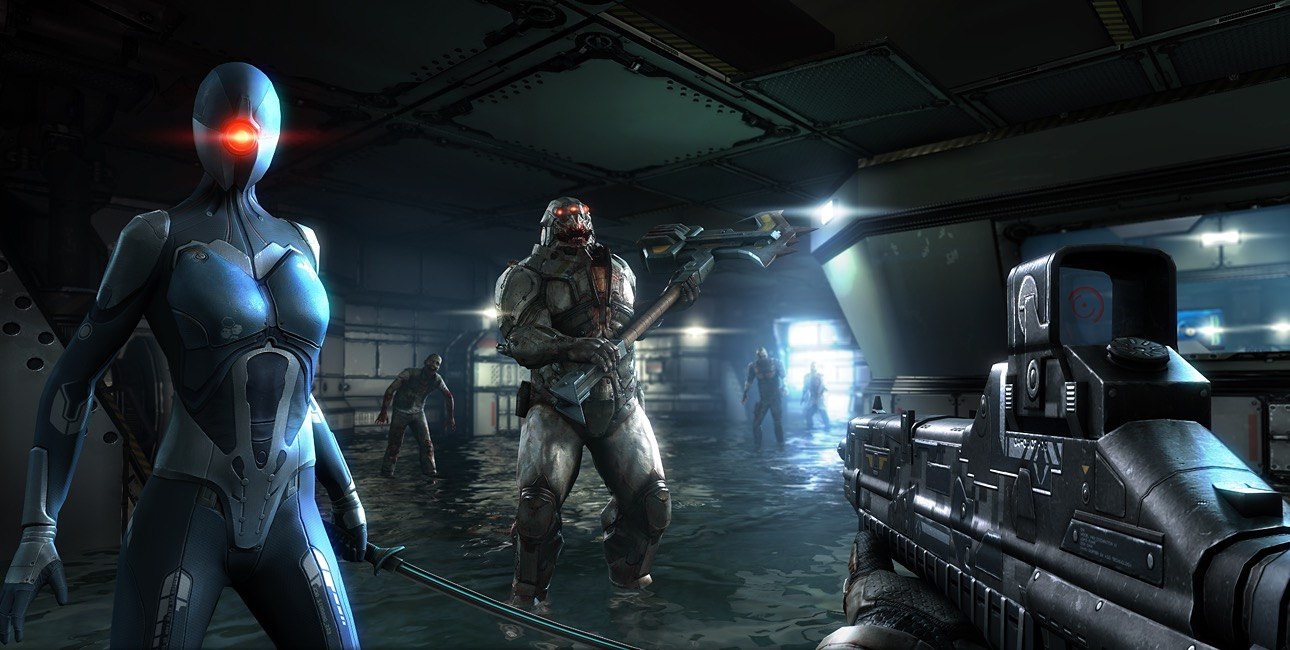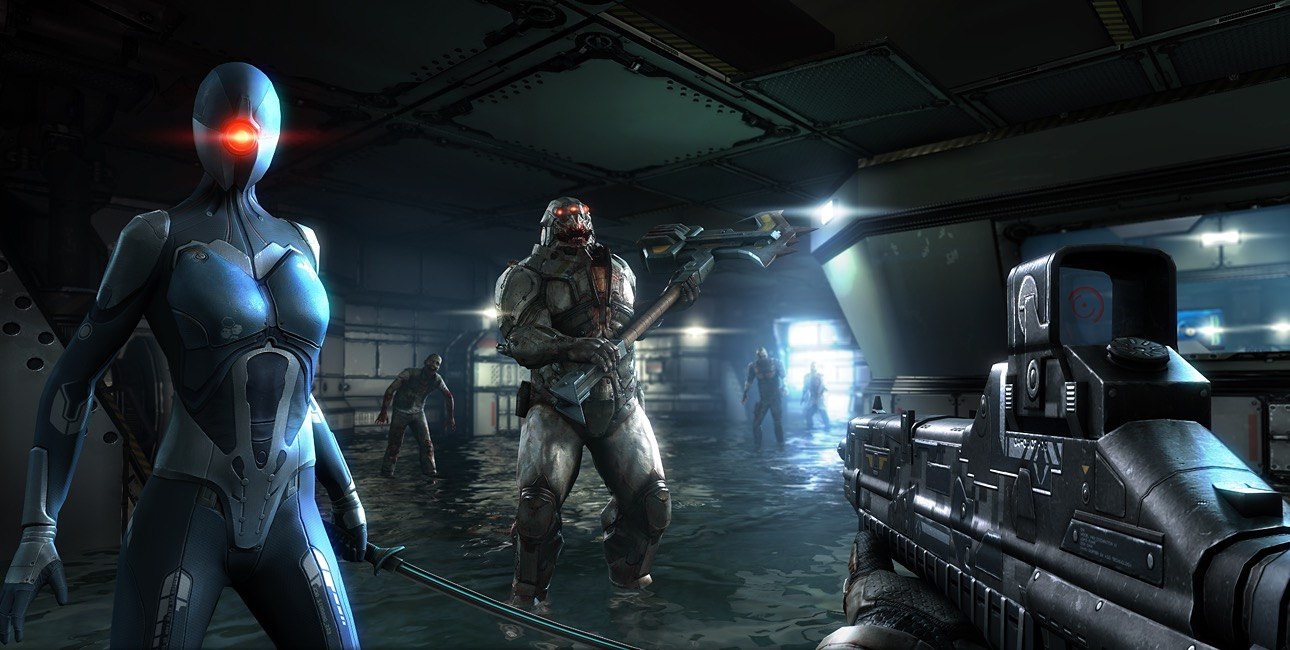 Key and adjacent locations are worked out to the smallest detail – on the way there are working terminals, open doors of shops, lockers full of ammunition and money, and also batteries and activators. Shooting is realistic. So, grab your weapon and go ahead, demolish the heads of bloodthirsty creatures.
Downloads: 5000000 +
Customers rating: 

(4.3 / 5)

Streets of Rage Classic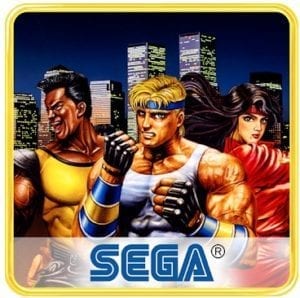 Streets of Rage Classic is an excellent fighting game for Android, from the well-known company SEGA. In this game, you have to choose a suitable character for yourself and go on a dangerous journey to the streets of the city.
Why is it worth downloading Streets of Rage Classic on Android?
There are three main characters to choose from and each has its own unique ability. Each character in the game has its own unique tricks and strokes. Gangsters armed to the teeth, the mafia and strong bosses will fight against you.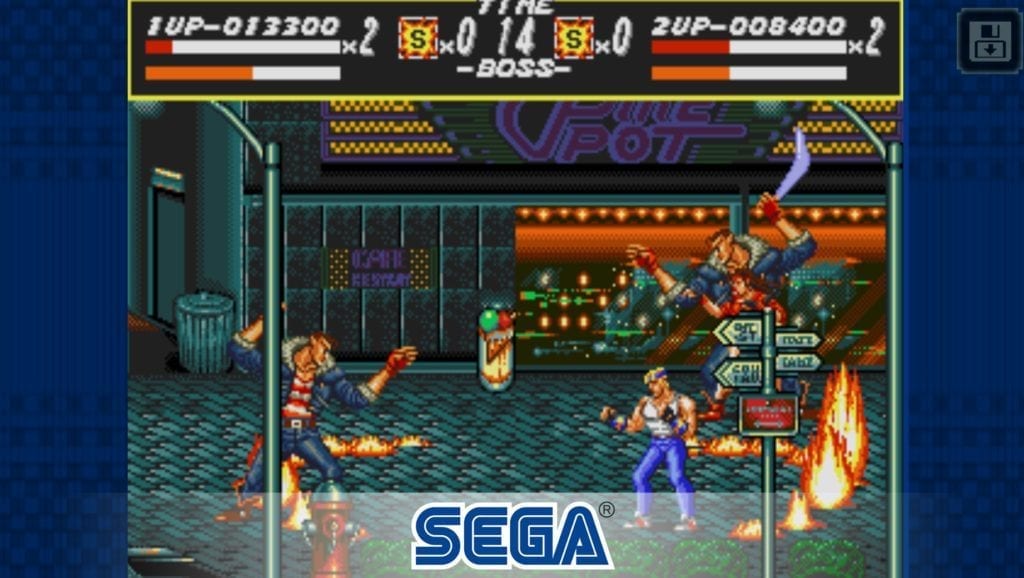 You should complete all eight levels and defeat numerous enemies. You can play this game with your friends in multiplayer mode and achieve excellent results by doing combo attacks and applying numerous tricks.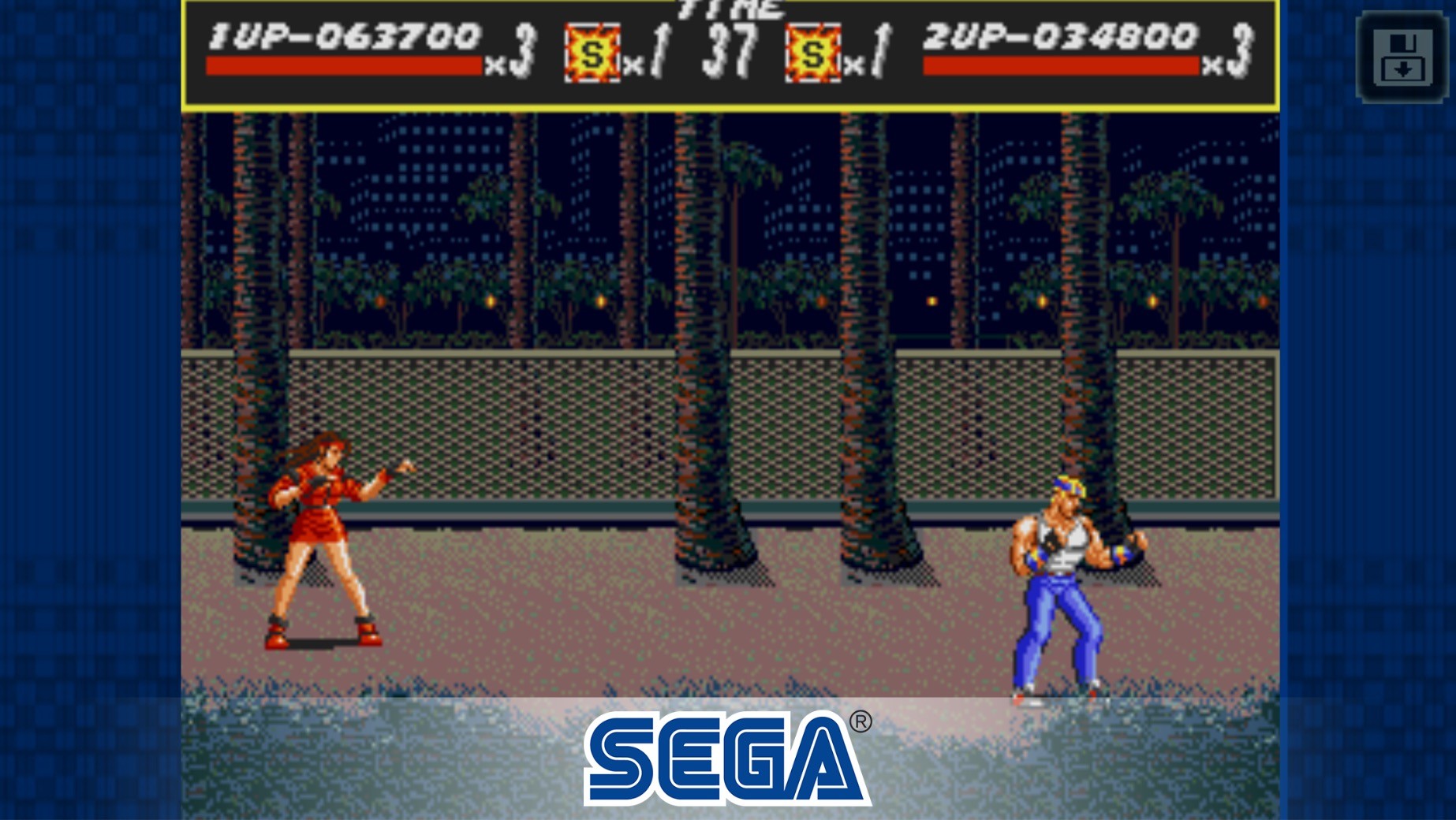 In this game, you can save your progress in case the level is difficult. Management is very convenient, very beautiful nostalgic graphics, cool storyline.
Downloads: 5000000 +
Customers rating: 

(4.5 / 5)

Space Marshals 2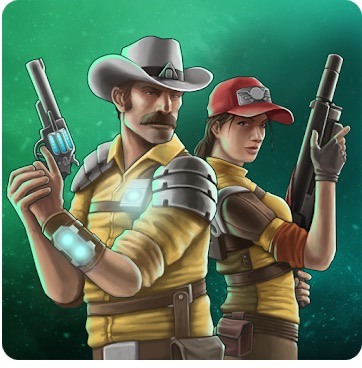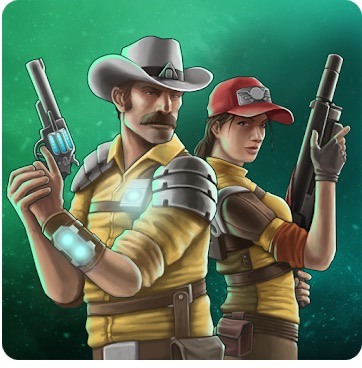 Sheriff Burton – an employee of the department of intergalactic security, a desperate catcher of criminals and gangsters, and a well-aimed shooter and a great strategist.
The hero copes with his duties perfectly – under the leadership of Burton, star systems have become safer, the theft of space credits has ceased, and trade between the planets has resumed. And yet not everywhere goodness and justice reigns – in some galactic sectors the hostages are still hidden!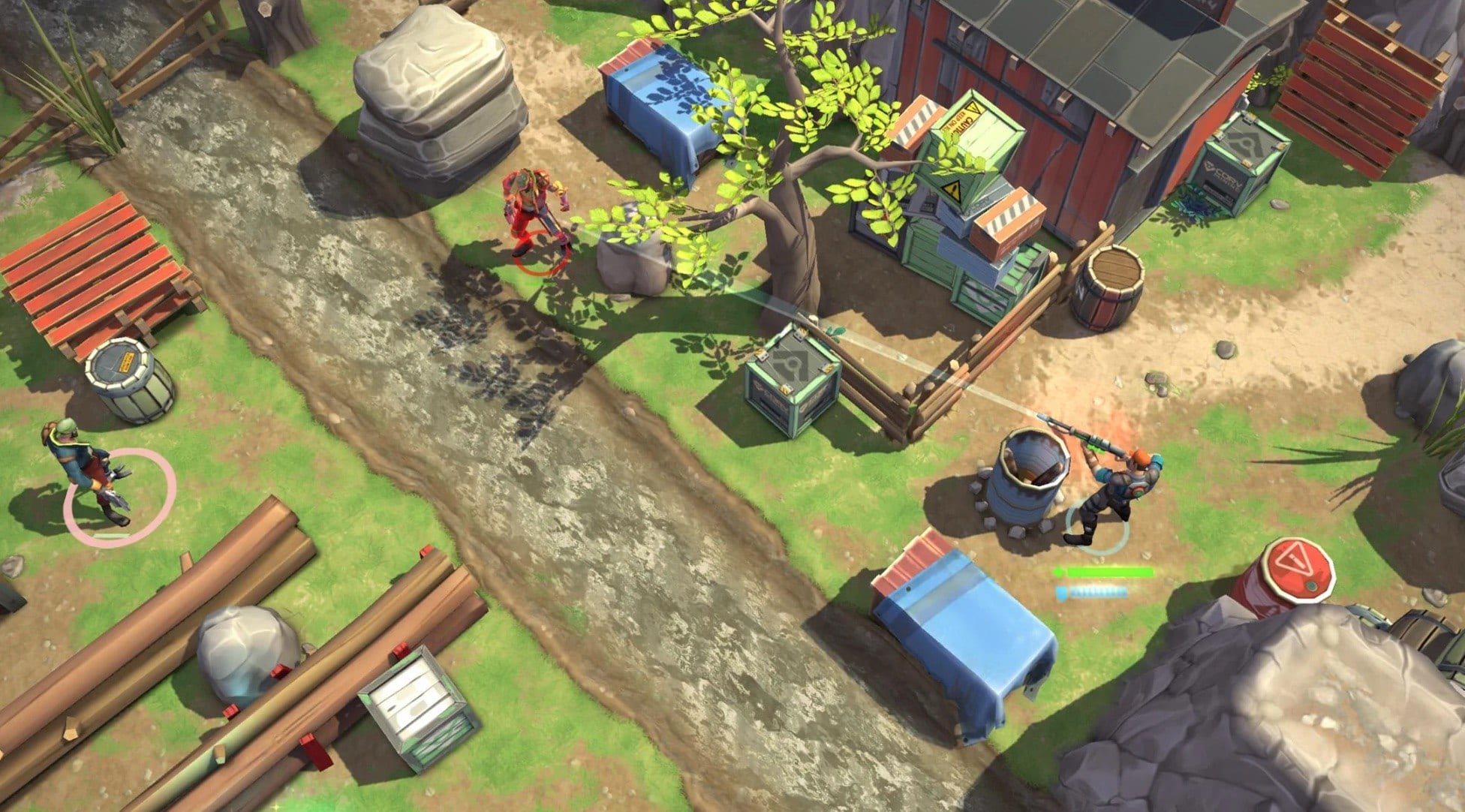 Why is it worth downloading Streets of Rage Classic on Android?
Space Marshals 2 is an experimental fighter successfully crossing the atmosphere of the sci-fi universe and the atmosphere of the Wild West. Everywhere space, blasters and terrific technologies of the future, but the old and well-trained sheriff with a characteristic star on his chest control everything.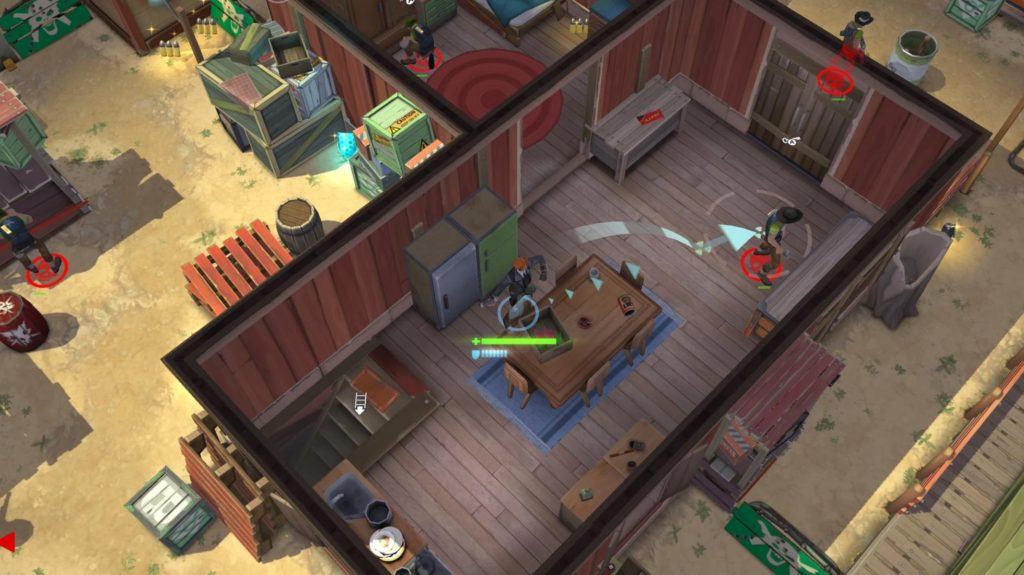 Two ways of passing each location are thought out: to break through noiselessly, wringing the enemies' necks, or kill them all shooting from shotguns and revolvers …
The developers have tried their best to add realism to physics. Space Marshals 2 has a fairly high-quality graphics of console level, with dynamic lighting, dust, debris, and incredibly beautiful special effects.
Downloads: 5000000 +
Customers rating: 

(4.5 / 5)

World of Gunships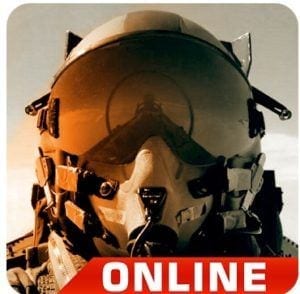 World of Gunships is a serious tactical simulator dedicated to the modern war of world superpowers. Local battles have been fought all over the planet for several years, mainly ground vehicles and soldiers are used, but sometimes, when confrontation passes all reasonable limits, combat helicopters enter into battle.
The result of all battles – executed orders, valuable knowledge, conquered bases and warehouses. But is it easy to survive in such a dangerous time?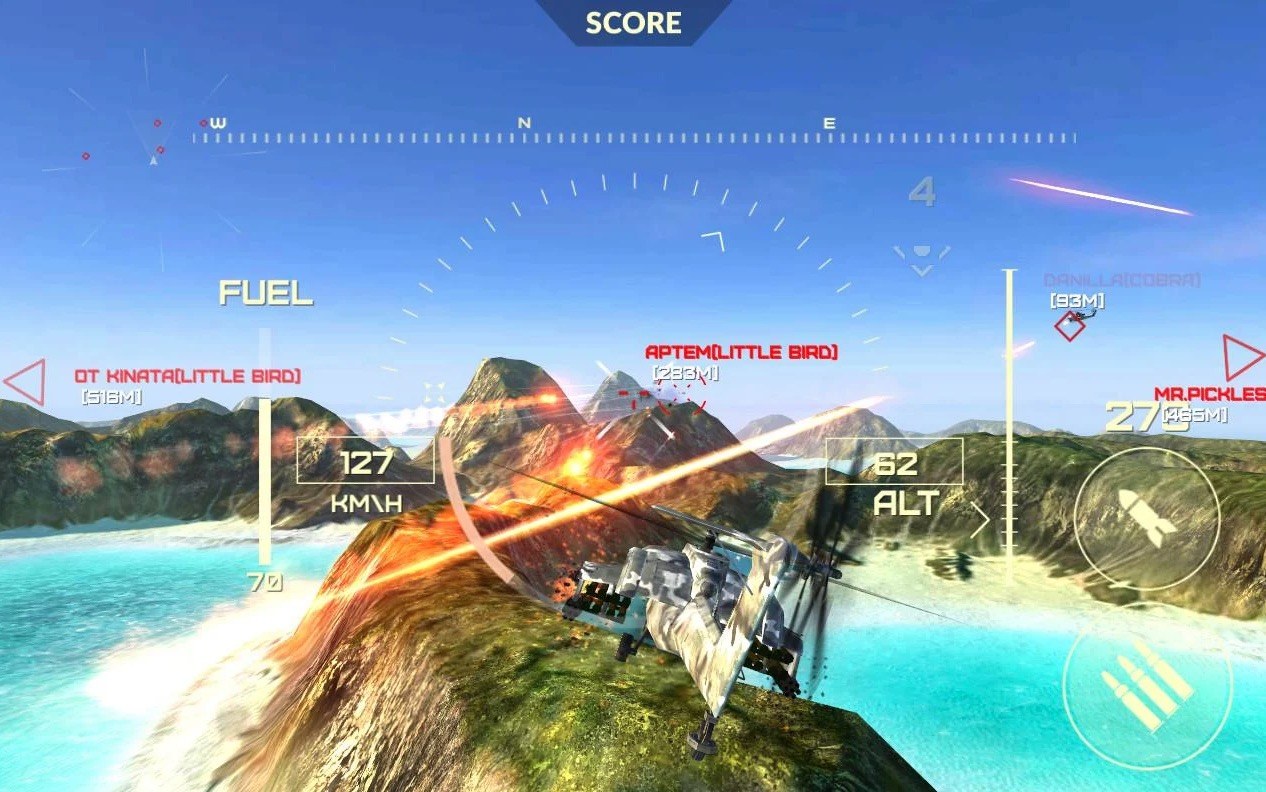 Why is it worth downloading World of Gunships on Android?
At the start, the World of Gunships for Android simulator offers to choose a "pet", a helicopter equipped with machine guns and additional projectiles.
With the proposed technology, you will have to earn both the first glory and the money needed for the development of opportunities. The next stage is mode selection: training with AI, team matches, and plot battles are also available.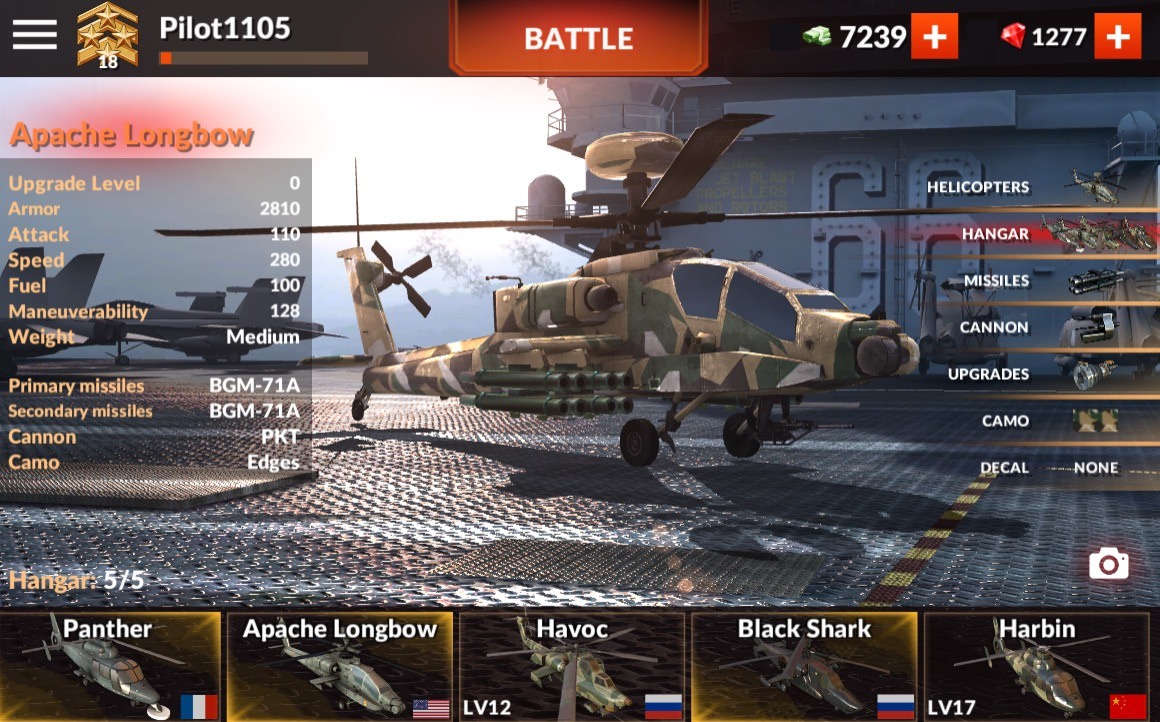 You have to perform a lot of combat tasks, expand skills, open a whole hangar with amazing technique. And the further the progress is, the more interesting it's to win – after all, the opponents have already been taught, and the stakes have increased several times! How to end the story – it is up to the participants of the combat outings only!
Downloads: 5000000 +
Customers rating: 

(4.5 / 5)

Asphalt Xtreme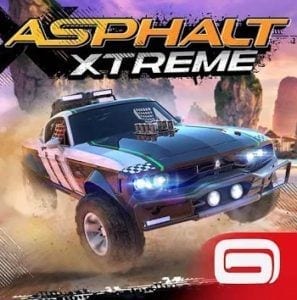 Asphalt Xtreme is a racing simulator of extreme quality: amazing detailing of picturesque scenery, expressive elaboration of cars, intuitive interface — but attractive visualization is incomparable with that drive flowing from the screen during the next race.
Why is it worth downloading Asphalt Xtreme on Android?
We'll have to fly off-road, demolish obstacles falling under the wheels, collect incredible bonuses and engage in battle with opponents from around the world, an unforgettable experience!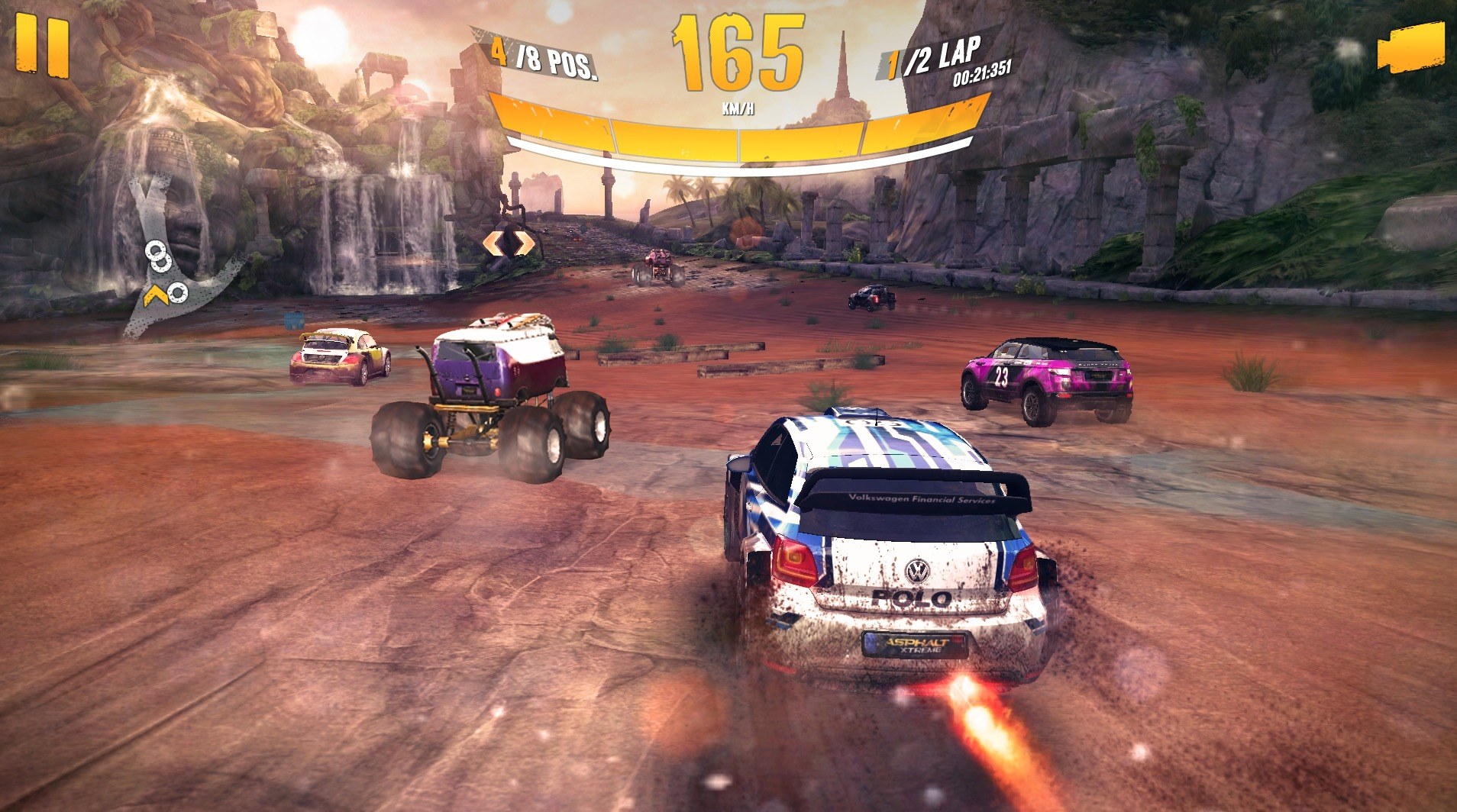 The racing atmosphere in Asphalt Xtreme worked perfectly – on the screen every now and then everything explodes, shatters, jumps and disappears in clouds of smoke. And you will have to act right along the course of action – to turn off somewhere, jump through the jungle, pick up speed again and fly again to meet fate.
After the next arrival, you can look at the menu, select the appropriate improvements, and then become another step closer to the triumph.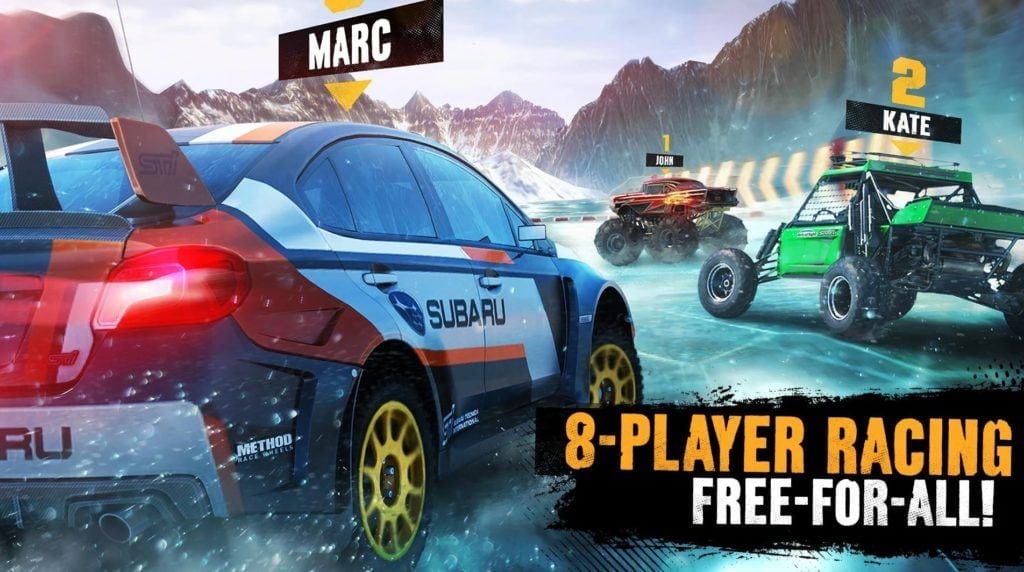 It's rather difficult to lose individual competitions due to lack of skill or weak preparation – opponents often succumb. And it turns out to push off the track especially difficult opponents, earning extra points. And in this, sometimes the problem is felt – too weak competition and modest war unfolds on the screen. But is this a reason not to download Asphalt Xtreme on Android?
Downloads: 10000000 +
Customers rating: 

(4.5 / 5)

Order & Chaos 2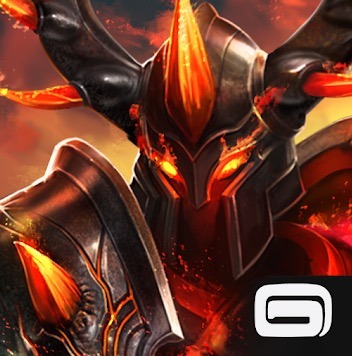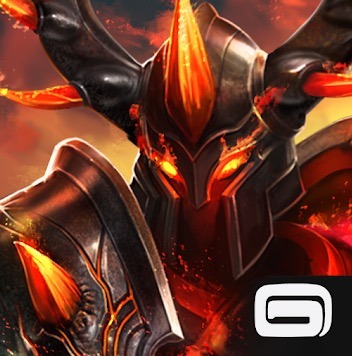 Application Order & Chaos 2 is considered one of the most popular games for mobile devices. Your character has to go through a difficult path of redemption and begin a new chapter in the complex world of Chaos and Order.
Why is it worth downloading Order & Chaos 2 on Android?
You and millions of other users need to save the world and correct the terrible mistakes of the past. Virtual world Order & Chaos 2 is very exciting. You will explore different worlds with incredibly beautiful landscapes and realistic graphics, as well as take part in exciting confrontations.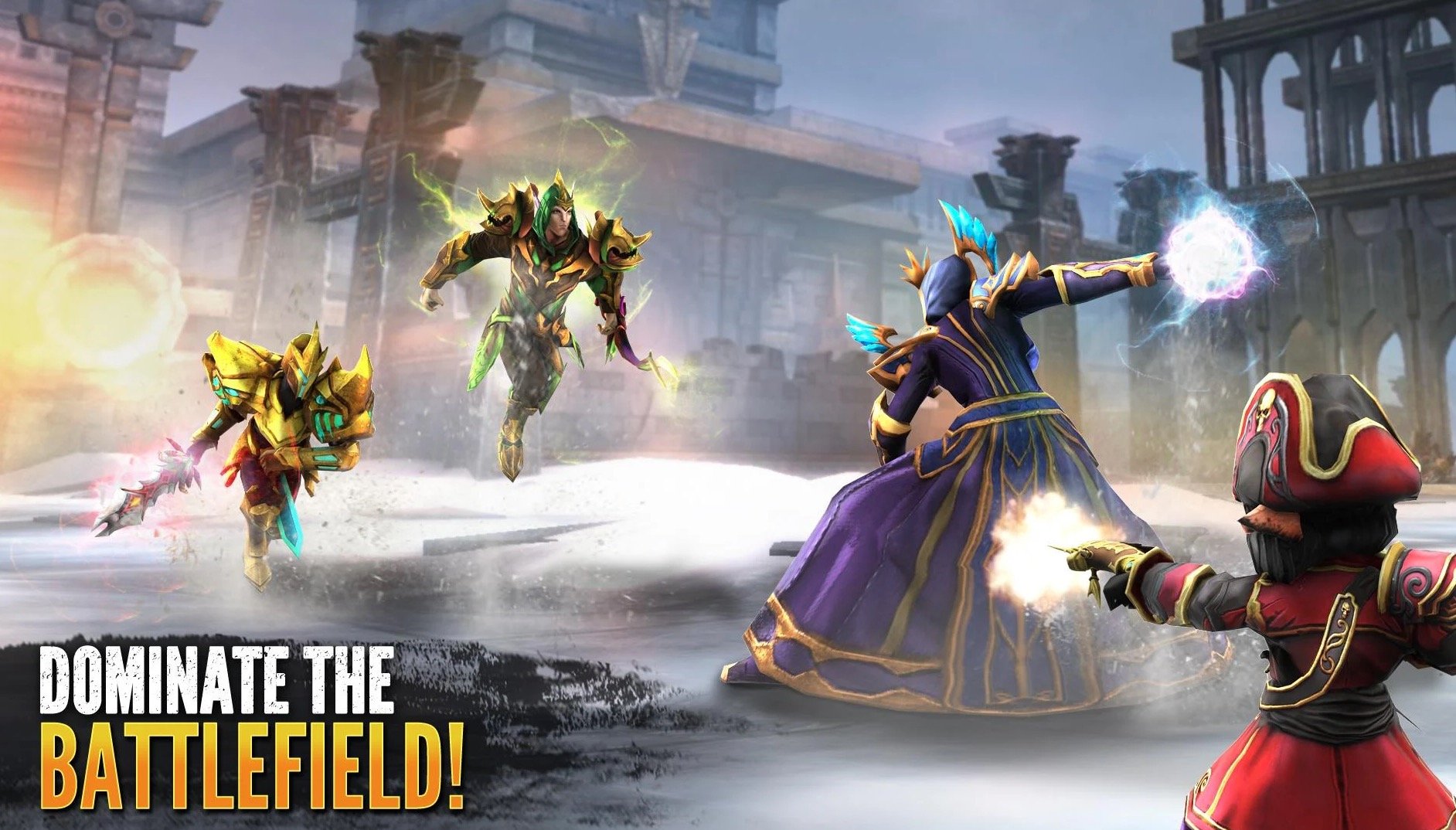 In the updated version of the game, you can choose one of five characters: Orc, Human, Elf, Mendel, and the all-new Kratan. You can also gradually improve your weapons and replenish your arsenal, getting bonus points for successfully completing levels and confrontations.
In the game Order & Chaos 2, there are hundreds of tasks that will help you get game progress and accumulate enough power to challenge the evilest and powerful opponents. In addition, you can team up with other online players to create your own strong team and move towards victory together.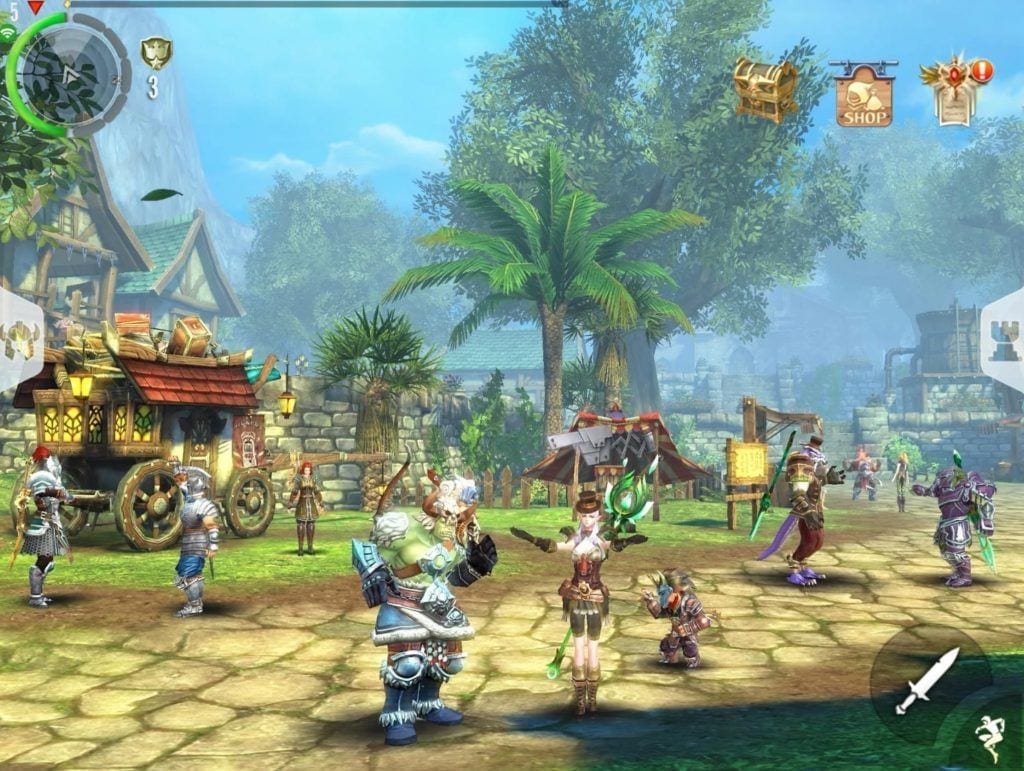 The application is specially adapted for mobile devices and has simple controls. In addition, the game has its own chat and email notifications to help you quickly communicate with other players.
Downloads: 10000000 +
Customers rating: 

(4.1 / 5)

You can also check: 33 Best RTS games for Android
Bomber Friends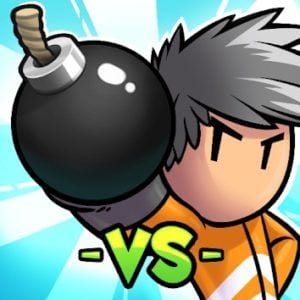 Bomber Friends is a remake of the famous Bomberman game, created exclusively for multiplayer competitions.
Why is it worth downloading Bomber Friends on Android?
During the game, you will fight in a minefield with all sorts of creatures. You need to place the mines on the game map so that all enemies are destroyed. You can play as a team with friends or random players. Such a process will amuse all the participants in the game.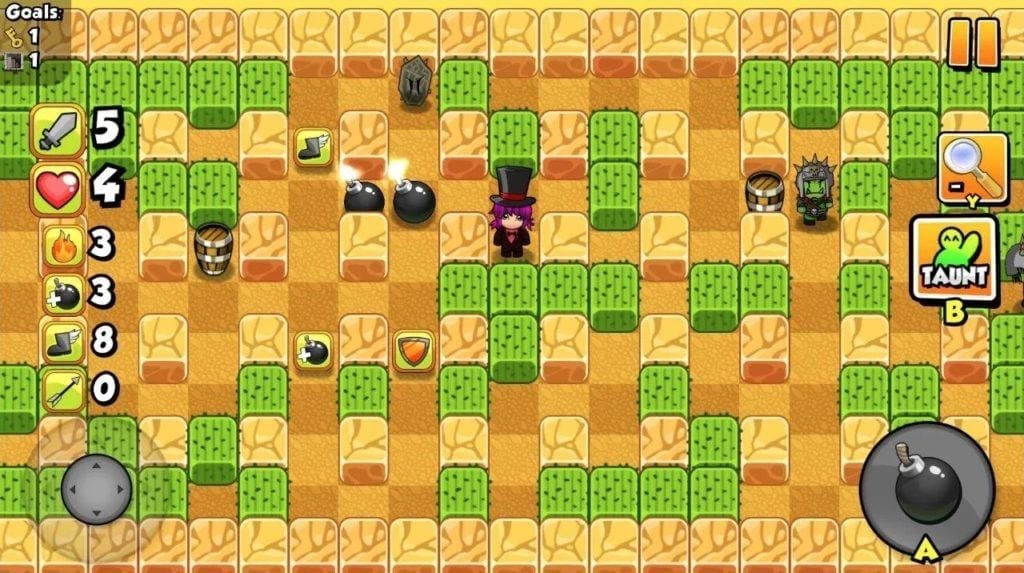 Everyone wants to know who will be able to undermine all the characters and become a winner. 2-8 players can take part in a team game. Placement of bombs to destroy enemies, that's not all. On the playing field Bomber Friends, there are also bonuses that give a lot of effects. You can even open invulnerability.
So try not to accidentally open the bomb! Invite your friends to participate in the arcade application Bomber Friends, which is very similar to the good old games of the last century.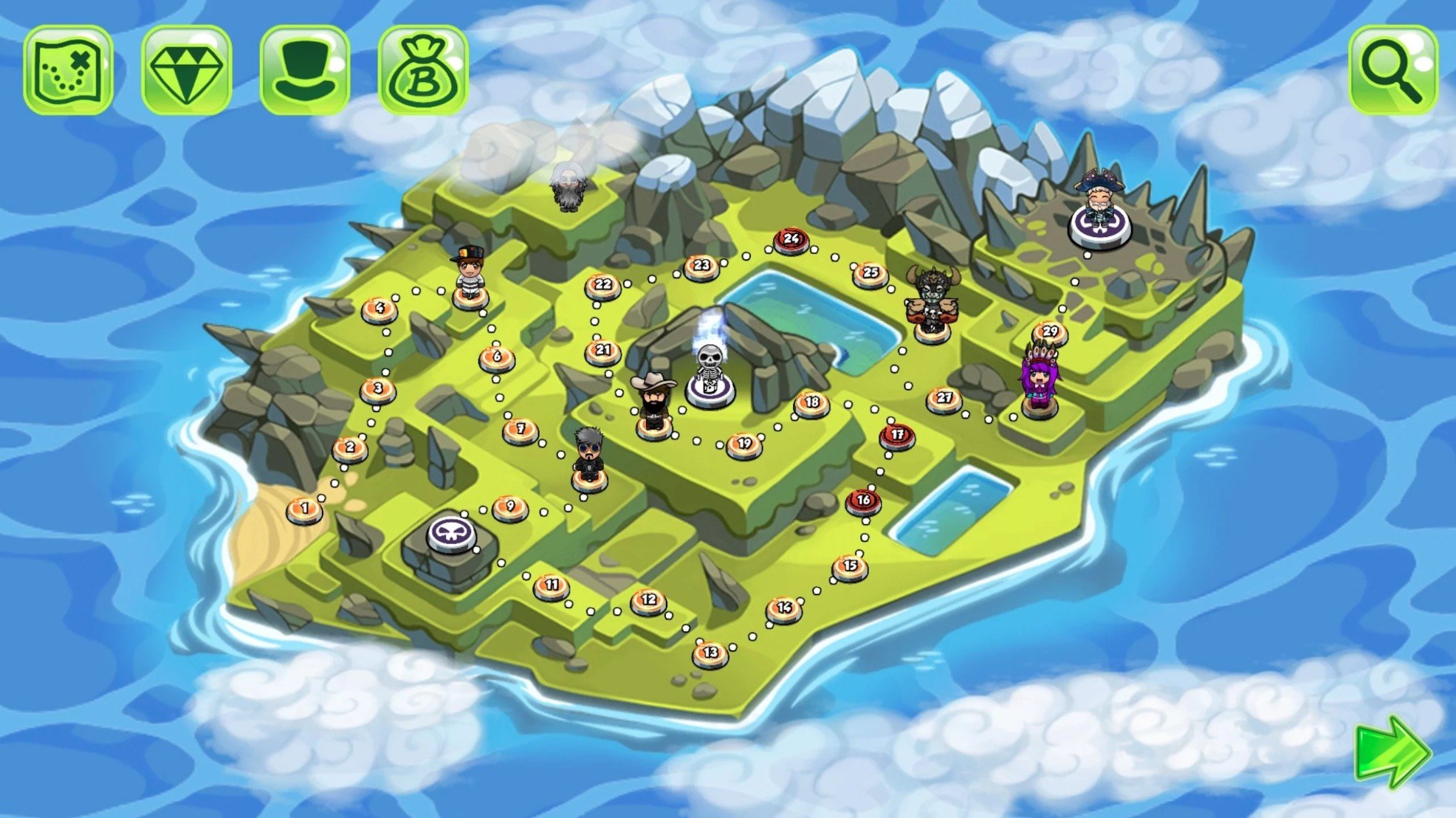 You will definitely get great pleasure not only from the mass of bonuses, which allows you to successfully complete the game but also from fun music and modern graphics. Download the application Bomber Friends and perform interesting tasks!
Downloads: 50000000 +
Customers rating: 

(4.5 / 5)

If you are bored with games with standard controls and want to get new sensations, be sure to check out such a genre as Android games with support for controllers. As a rule, these Android games bring the player to a new level of tactile sensations and bring new unforgettable user experience that can be compared with control only with games on consoles.
Try to download games with support for Moga controllers and try out new experiences playing both already familiar Android hits and new exciting and dynamic action games.