Pregnant women are always very interested in how their babies will look when they are born. We provide an opportunity to find out right now with the best baby face generator apps. Stop imagining – it's time to see what your baby will be like!
You may also like: 9 Best breastfeeding apps for moms (Android)
Fantastic Face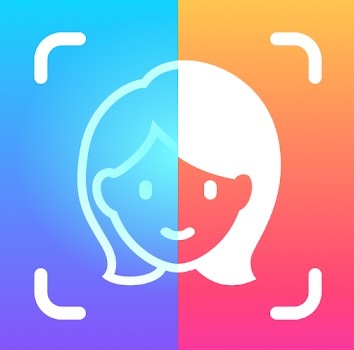 Fantastic Face is an application for those who want to know their future babyface. Thanks to new technologies, the program can determine as accurately as possible what your unborn child will look like. You can also see how you will look in 10 years or more.
If you upload your photo and photos of your friends to the application, then you can use the "beauty competition" function, the application will determine who of you is the most attractive.
Daily analysis of the face. The application will inspect the condition of your face every day, and tell you about the changes. It will also tell you if something serious happens.
Why you should download Fantastic Face:
Daily analysis of the condition of your face.
Advanced technologies to look into the future.
The most convenient interface.
Tests that show you who you really are.
It is free.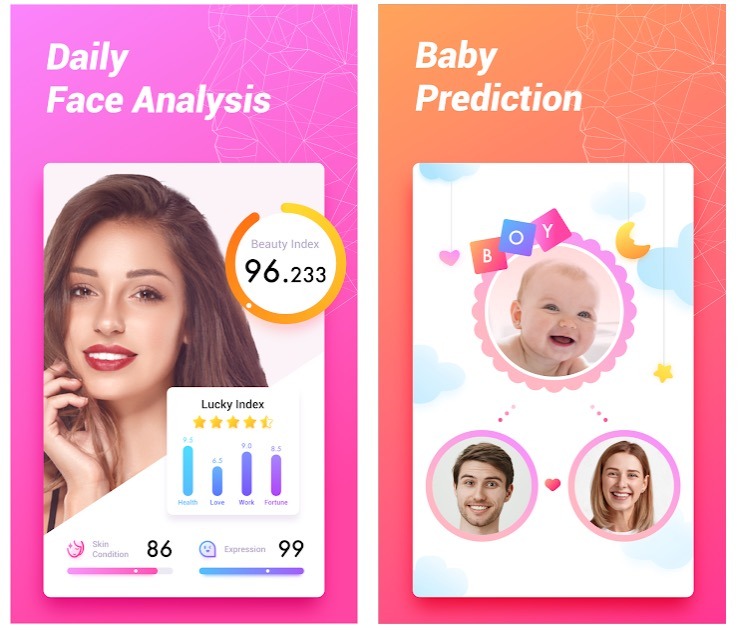 Downloads: 42 700 +
Customers rating: 

(3.4 / 5)

Baby Predictor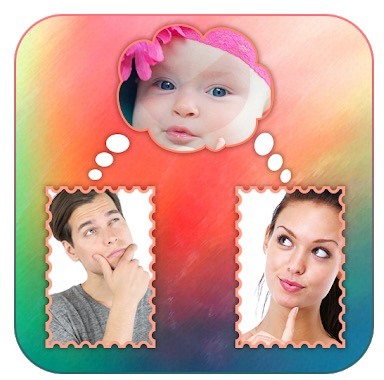 The Baby Predictor program is designed to make a photo forecast of the future baby from two photos in a matter of minutes.
From now on, you don't have to wait nine months to begin to admire how your baby will look. Just find two photos, upload them to the program, and in a few seconds, it will predict the baby's appearance using the latest face recognition technology.
Baby Predictor gives the result, scrupulously evaluating the features of the parents of the unborn child, mixing them together. One of the main advantages of this program is the ability to create bright colorful images, even when the quality of the source leaves much to be desired.
In some sense, this program should be taken with humor, you can upload photos of stars and enjoy the results of fun experiments, and send the most successful ones to your friends via e-mail or upload to social networks.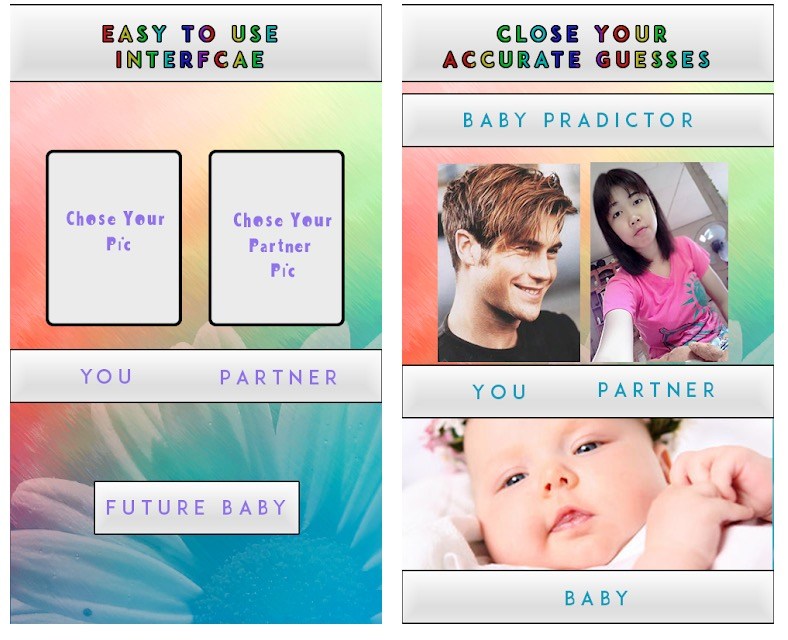 Downloads: 80 +
Customers rating: 

(3.5 / 5)

your Baby – Make a baby!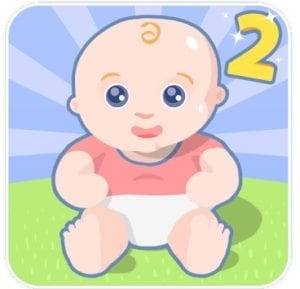 your Baby – Make a baby! helps to find out how your baby will look like. You just need to take two pictures, click on the button "Make a baby" – and that's it! You will see the face of the unborn child in a couple of seconds! This application uses a complex algorithm in which 2 photos are transformed. The application will predict 5 possible images of your unborn children!
You can upload two photos from your phone's gallery or use a camera. The photo should be in portrait orientation and in good resolution.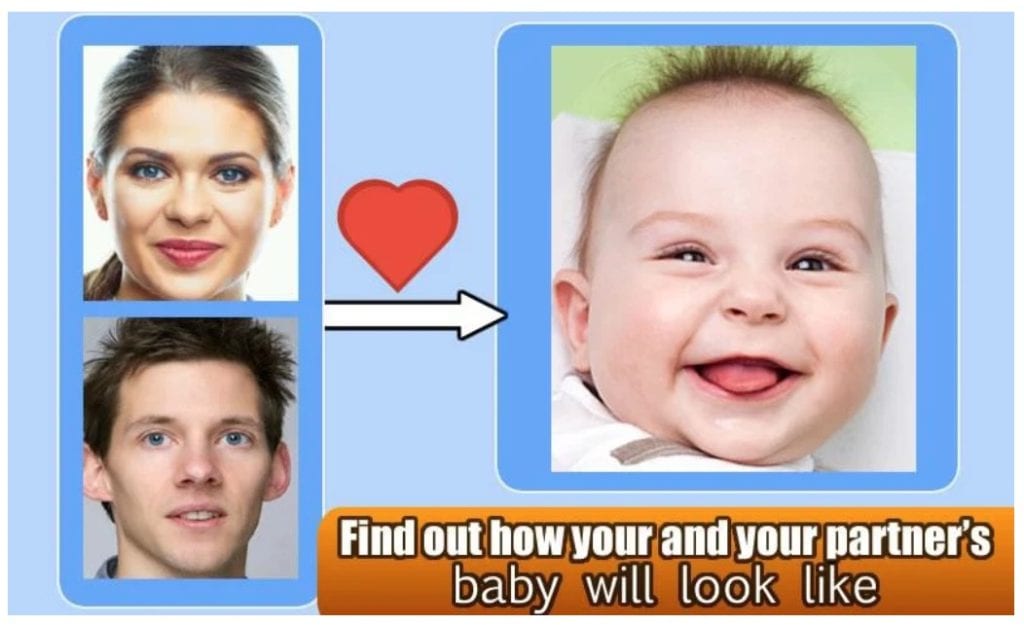 Downloads: 7 600 +
Customers rating: 

(3 .0 / 5)

How Will My Baby Look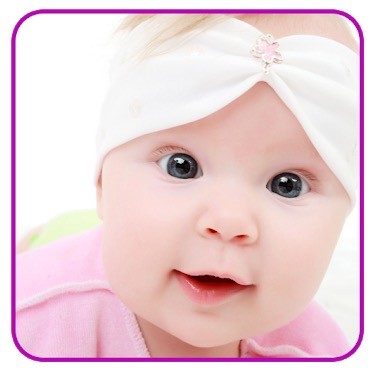 Would you like to know how your child will look? Upload your photos, and the program will make a portrait of the baby. The developed methodology for determining the appearance of the unborn child analyzes the photos of the parents and on the basis of this gives the result. Moms and dads will no longer have to guess, trying to imagine the appearance of the unborn child.
How Will My Baby Look also have a babies gallery function. There you can see all the available kids.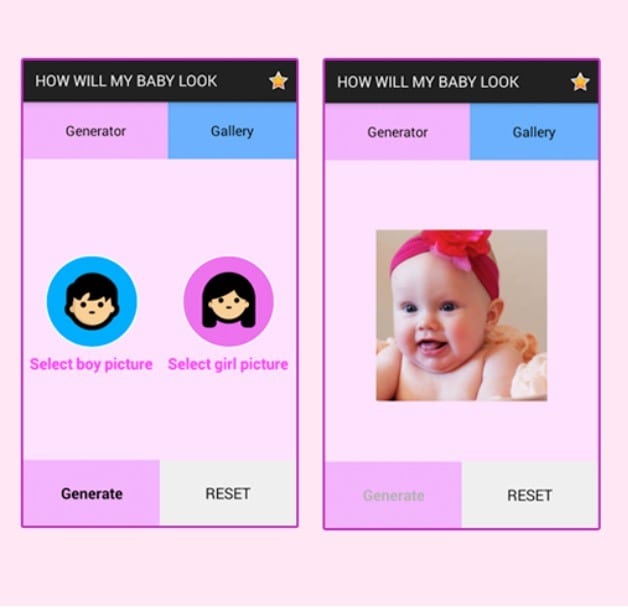 Downloads: 15 o00 +
Customers rating: 

(3.8 / 5)

You may also like: 11 Best family locator apps for Android
Baby Maker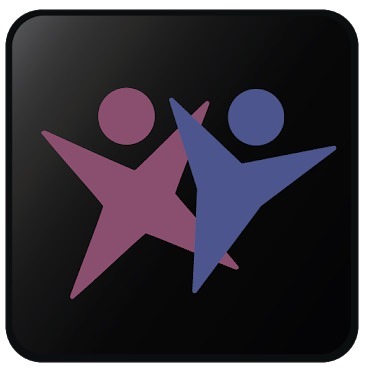 Baby Maker is an application that allows you to predict how your unborn baby will look. To do this, all you have to do is upload two photos: both potential parents. After a few seconds, the application will offer you a forecast of how the child of the couple will look.
When it comes to uploading two photos, you can choose whether you want to take them directly through the application or prefer to choose a photo from your image gallery. After you have chosen the photos, you can choose the gender and age of the child whom you want to "give birth". You can choose either a girl or a boy and age from zero to three years.
The process of creating your child's face takes only a few seconds. After this time, you can see the first face created by Baby Maker. If you are unhappy with the result, you just need to press the button again to see the new face. You can do it again and again, basically, until you find a face that you like.
Baby Maker is a fun application that clearly doesn't offer any scientific results. But it's well suited to laugh. All you have to do is select photos of two people and start viewing what their offspring will look like.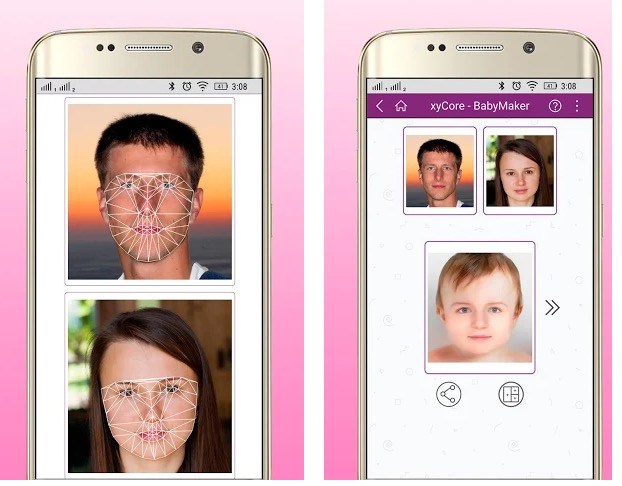 Downloads: 17 300 +
Customers rating: 

(3.2 / 5)

HiddenMe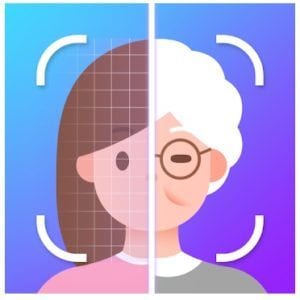 HiddenMe is a fun photo editor that can scan and age a face right on your Android device. In addition, with the help of simple tools, you can find out the appearance of your unborn child and even make an accurate ethnic analysis. You will find many interesting and useful functions, thanks to which the most mysterious secrets of our life will finally be revealed.
The main function of the application is still the aging of the face, of course, in the photo. What gives us a similar effect? Not every person will decide to open the veil of secrecy that time has prepared for us, but there have been more and more daredevils in recent times.
In fact, everyone has long wanted to know how he will look in old age, and finally, curiosity will be satisfied. And at the same time, you don't have to use complex graphics editors or do photo montage. You don't even have to turn on the computer, all that is needed is already on your Android device. Simply download HiddenMe and run the face aging scanner. The full version will give you the opportunity to use all Pro functions without restrictions. However, even the basic version of the application contains a lot of interesting things.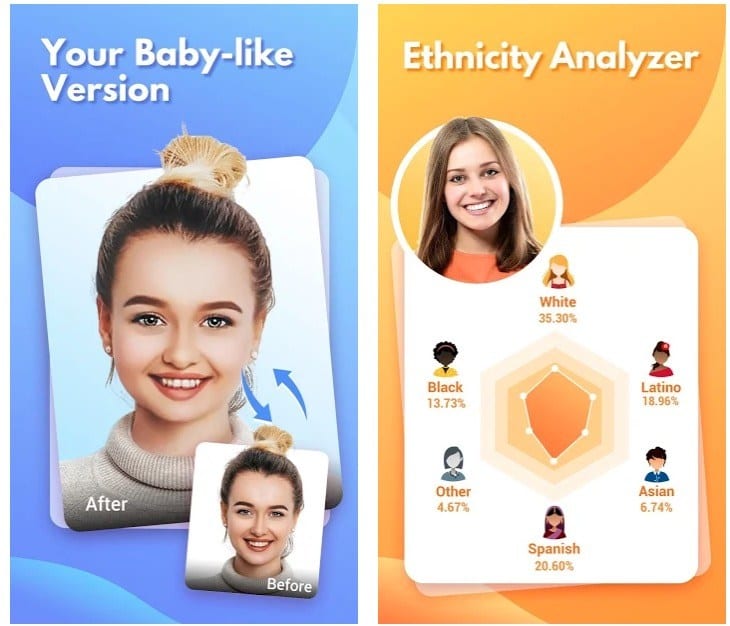 Thanks to HiddenMe on Android you can:
Find out how you will look after decades
Admire the looks of your unborn baby
Remember how you looked in infancy
Make a cunning ethnic analysis, find your roots
Change gender, of course, in the photo
Uncover other secrets that were previously hidden from the person
Use the features of HiddenMe scan and aging right now. The application contains a lot of amazing tools. Try each of them without delay, surprise your friends with amazing photos!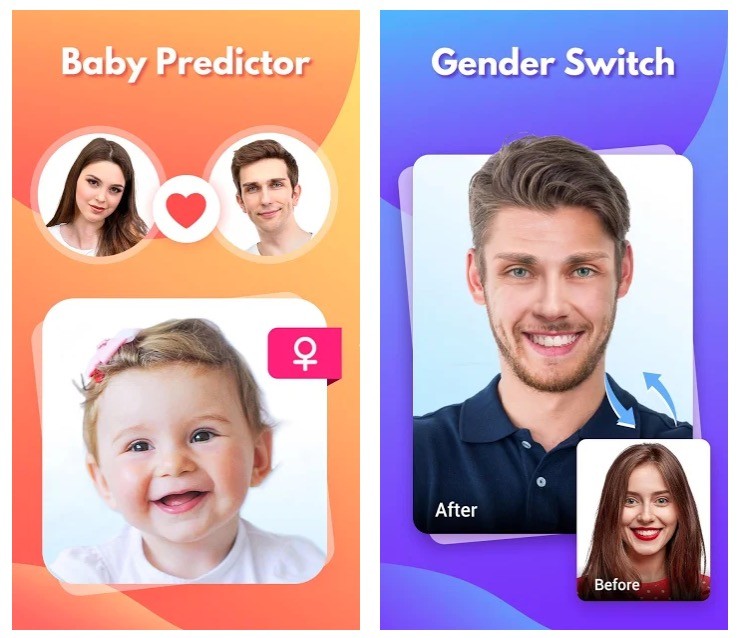 Downloads: 176 400 +
Customers rating: 

(3.9 / 5)
ForeSeer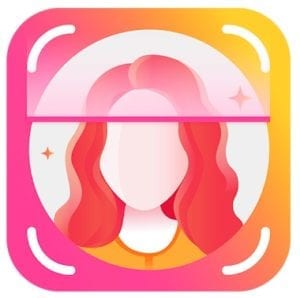 This application is created for fun and includes the following features: Aging Camera, Rejuvenation Shutter, Gender Swap, Future Baby, Ethnic Origin, Past Life.
Who your children will be like is incredibly curious to know, isn't it? With ForeSeer application, this is possible! Just upload photos of two parents and see how beautiful your son/daughter will be.
ForeSeer adopts the latest face analysis technology, which combines powerful artificial intelligence and professional machine learning to pursuit the accuracy.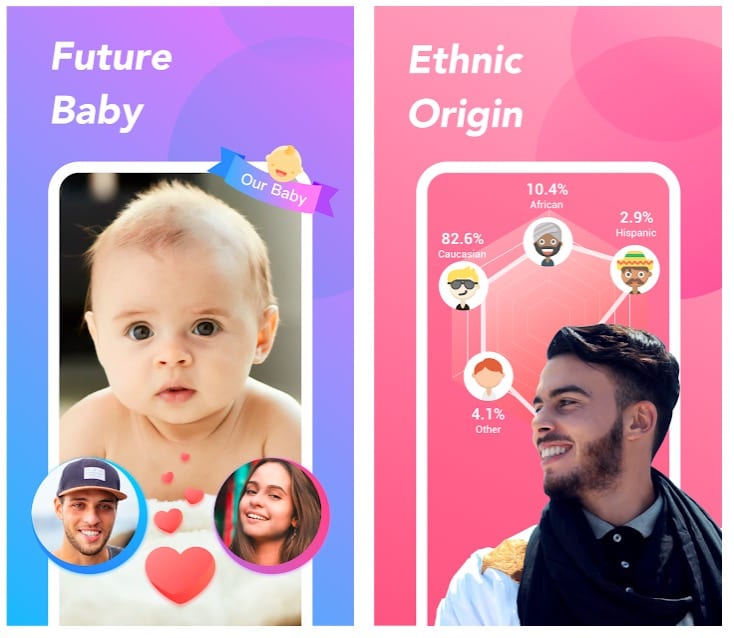 Downloads: 1 200 +
Customers rating: 

(3.8 / 5)
Surprise your loved one. Determine the appearance of the future baby and present this photo to your soulmate. This will be appreciated by both woman and man.