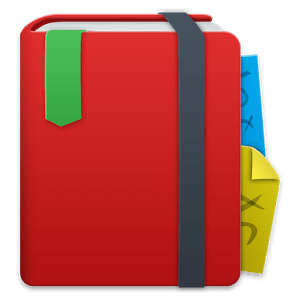 LectureNotes is a popular, highly appreciated, and powerful note application. This application is aimed not only at general notes, it is directed towards things like academic and professional use. It was one of the earliest tools that included support for the stylus and it still remains one of the best for today.
This software is developed to keep notes on the tablet employing the handwritten input method of the stylus. The utility can be exploited for presentations, for creating plans, sketches, etc. LectureNotes makes it possible to insert, remove, and sort pages of a virtual notebook. To keep notes snug, the tool has four color pencils (three line thicknesses), five erasers, and 12 pencils that you can alter yourself. The utility can import images (one or several at once). Also, there are instruments for sketching plain figures.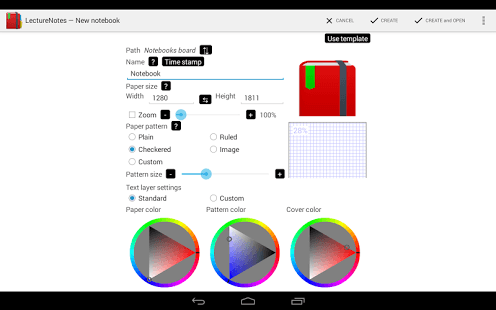 The user can independently choose the portrait or landscape orientation of the screen, as well as customize the design of the notebook – choose the color of "paper" and a background image (simple, in a ruler, checkered or custom). The utility can continuously view several pages at once, and there is also the possibility to increase or decrease the content on the screen. LectureNotes supports importing and exporting data in PDF format (you need a file manager to select a PDF file, as well as an installed PDFView for document visualization). After installing additional application modules in LectureNotes, you can record audio and video. The application is compatible with the popular Evernote service and can create and restore a backup of records.
The latest version has improved the tool for text input, added additional widgets and shortcuts. The tool is available for gadgets with Android 3.0 and higher. The free version has a limit for working with two notebooks, up to eight pages in size.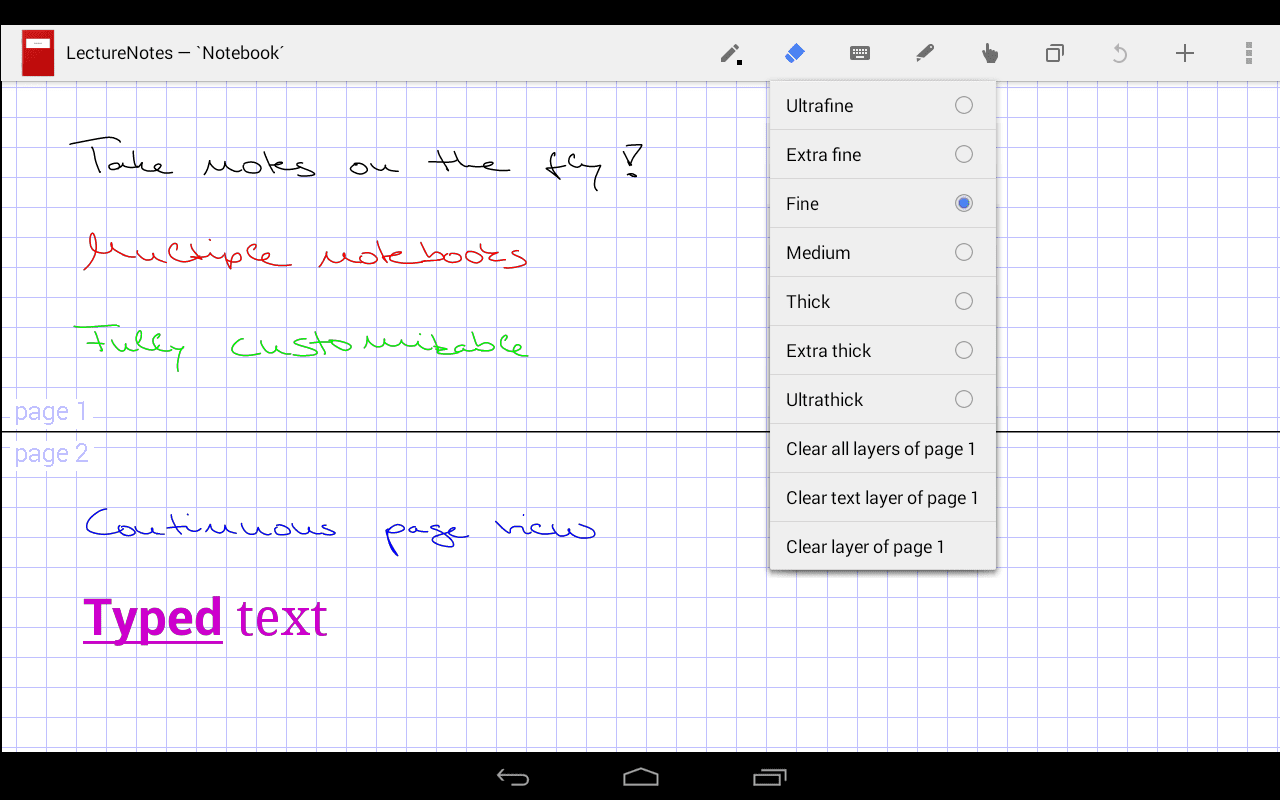 Downloads:+50000
Customers rating: (4.7 / 5)

You may also like: 13 Best apps that work with S Pen on Galaxy Note smartphones