Having time with friends without the internet and not sure what to do? Not a problem! Every smartphone has Bluetooth, so online gaming on Android can save the day. Play Market has a lot to offer, from fast-paced shooters, action, crazy racings to calm board and brain games.
Our latest rating will help you to weed out the trash and find really good projects. Here, we've gathered the best Bluetooth multiplayer games for Android. Let's go!
Two guys & Zombies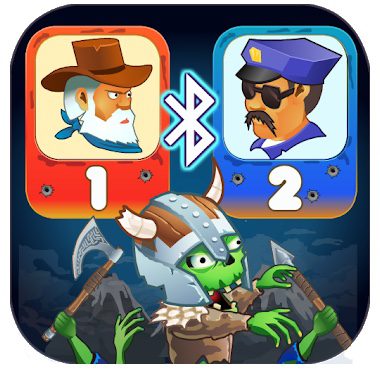 Two guys and Zombies is an enjoyable shooter game with cartoonish 2D-style graphics.
Want to play the game with a friend for two on different smartphones? Then this game is the perfect choice for you. The game features two characters, a cowboy and a policeman, who find themselves in a town full of zombies. They have to fight the undead to the last man standing in order to survive.
The game's advantages include:
You can play via Bluetooth;
There is a system of character development;
Ability to build fences, barricades, trenches, as well as the installation of large-caliber weapons;
A variety of enemies, all zombies are divided into categories and each has its own characteristics;
Many locations with their own interesting features;
A large variety of weapons: guns, rifles, submachine guns, grenade launchers, etc.;
The excellent sound accompaniment of gameplay;
Atmospheric graphics.
The aim of the game is to save your heroes from zombie attacks. The longer you hold out, the harder it becomes to hold back the attacks. With in-game currency, you can develop your characters' skills and abilities. For example, Comfortable Shoes increase your character's speed. The Armoured Jacket ability increases your hero's protection against hits and zombie attacks.
Playing the game in pairs is much more interesting because you are more likely to withstand more waves because your comrade will always have your weaknesses covered.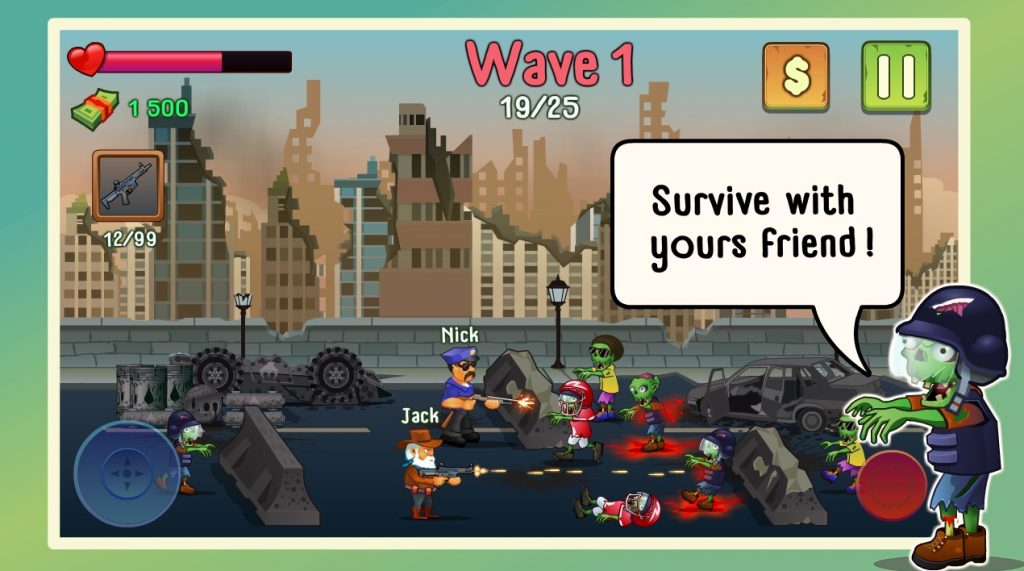 Downloads: 1000000 +
Customers rating:

(4.2 / 5)

You may also like: 13 Best Open World Games 2021 for Android
DUAL!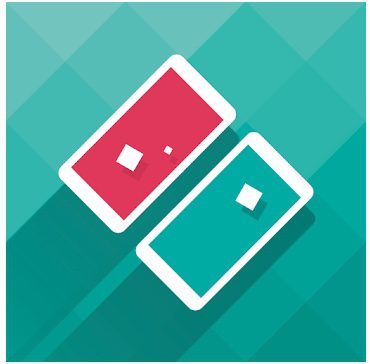 DUAL! For Android is an interesting game with unusual mechanics.
Sometimes you want to play something original and exciting with your friend. But not in chess on one device, but in some cool shooter with beautiful effects. When the options aren't there, the DUAL! arcade game comes to the rescue.
To start a little competition with a comrade, you need to connect with them via Wi-Fi or Bluetooth. Everyone must then choose their side of the conflict. One will become a small attacking circle that can shoot at the enemy, the other will become a defensive square. Once one of the players wins, they switch roles.
Control is intuitive: use an accelerometer to control the ship-figure on the field, click on the screen to shoot.
Playing DUAL! alone is not possible. The developer didn't dare to add a full-fledged computer opponent, so you'll have to enjoy the pleasant neon graphics, responsive control, and excellent dynamics exclusively with a friend.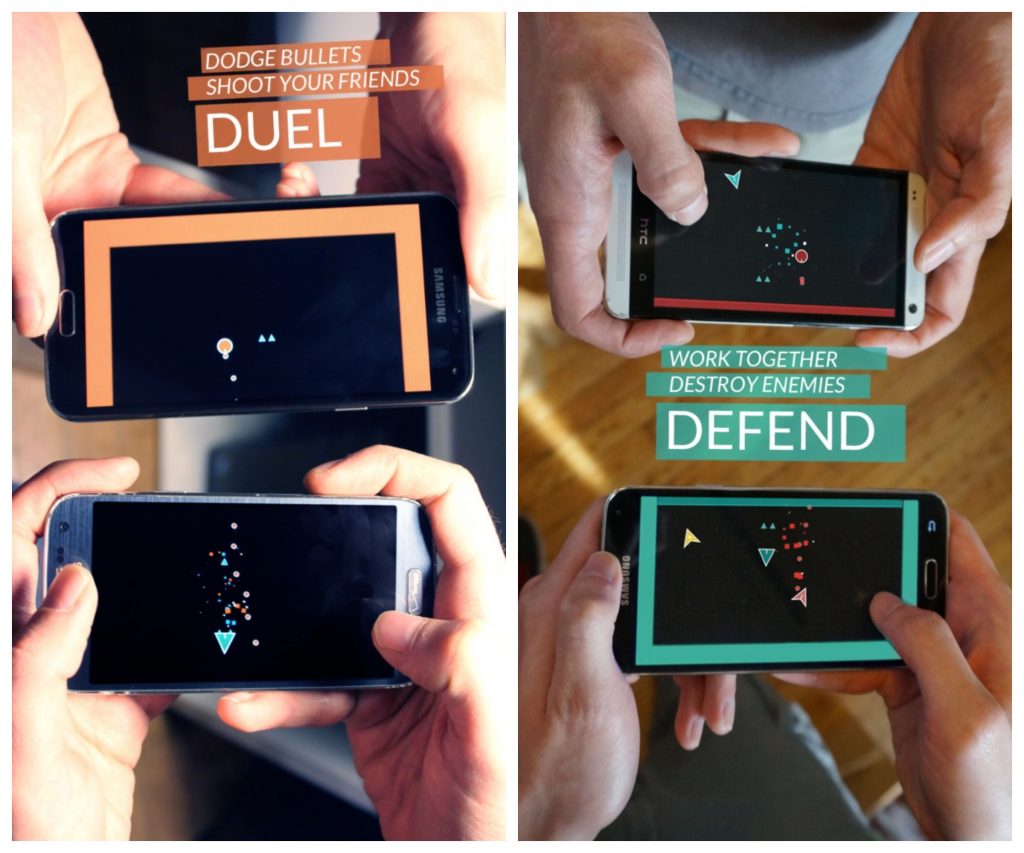 Downloads: 10000000 +
Customers rating:

(3.7 / 5)

Warlings: Armageddon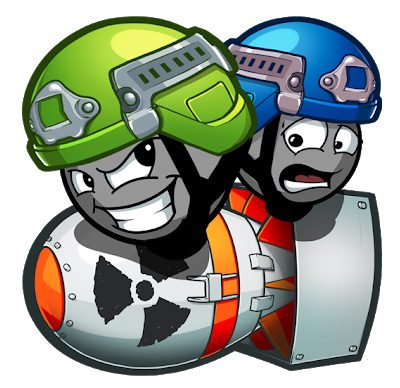 Do you like strategy games? Warlings: Armageddon is one where you really have to use your brain to win.
The game is varied, has no specific plot, but has one common goal that connects all types of maps and a variety of actions. You need to exterminate your enemy. Annihilate your enemy, annihilate them irrevocably, and in short, stage a veritable Armageddon!
Warlings: Armageddon awaits you:
10 different terrains to wage war. Each map has a unique enemy, a unique storyline, obstacles, and a different action plan.
30 types of military equipment. These weapons will be familiar to you, try each of the 30 types, experience their power, and choose the one that suits your best.
Real Time Game Mode. Team up with friends or play against them, it's always more fun to fight with your friends.
The rank of Master, awarded after a certain number of battles;
Ability to smash the place of military action entirely;
Quality graphics, beautifully drawn characters.
Take part in more than 10 different battles and try to defeat every enemy!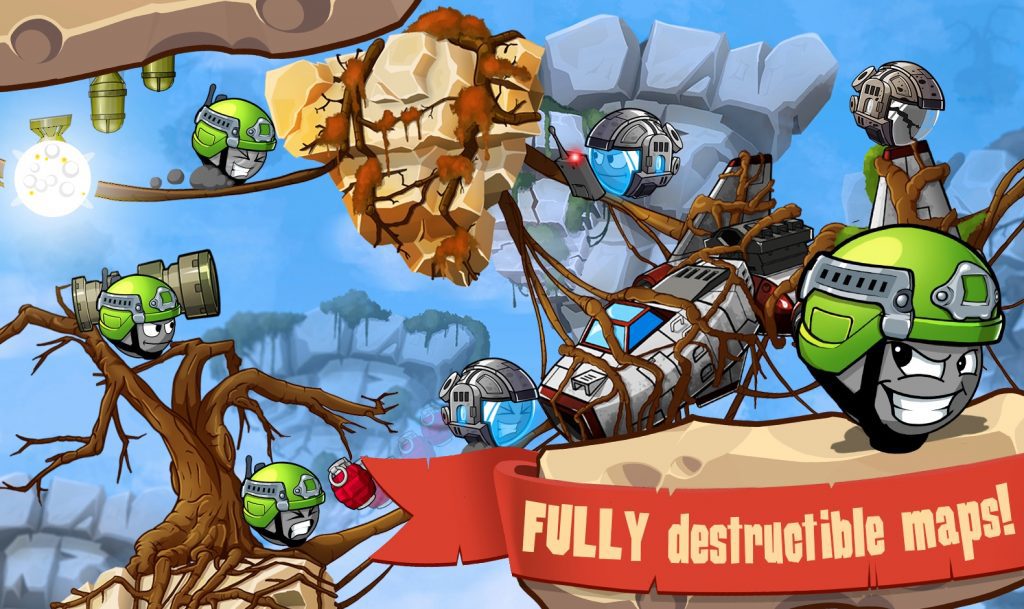 Downloads: 10000000 +
Customers rating:

(4.3 / 5)

Ludo Classic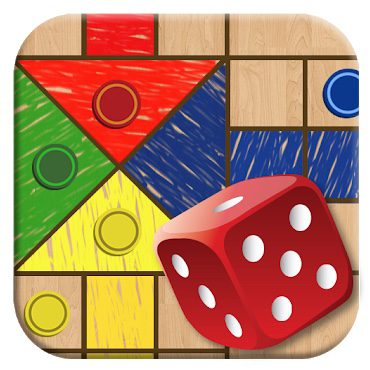 Ludo Classic is an exciting game. Two to four people can play at once, and the main objective is to beat the distance between the start and the home faster than anyone else. You have to put the tokens in the correct spots.
Graphics and design are presented in a classic style. Decide on your own color of chips and then roll the die.
You need to pass the proposed path in a limited number of moves to break into the leaders. Interact with friends, as well as other gamers around the world to gain experience. Initially, you can practice with the computer.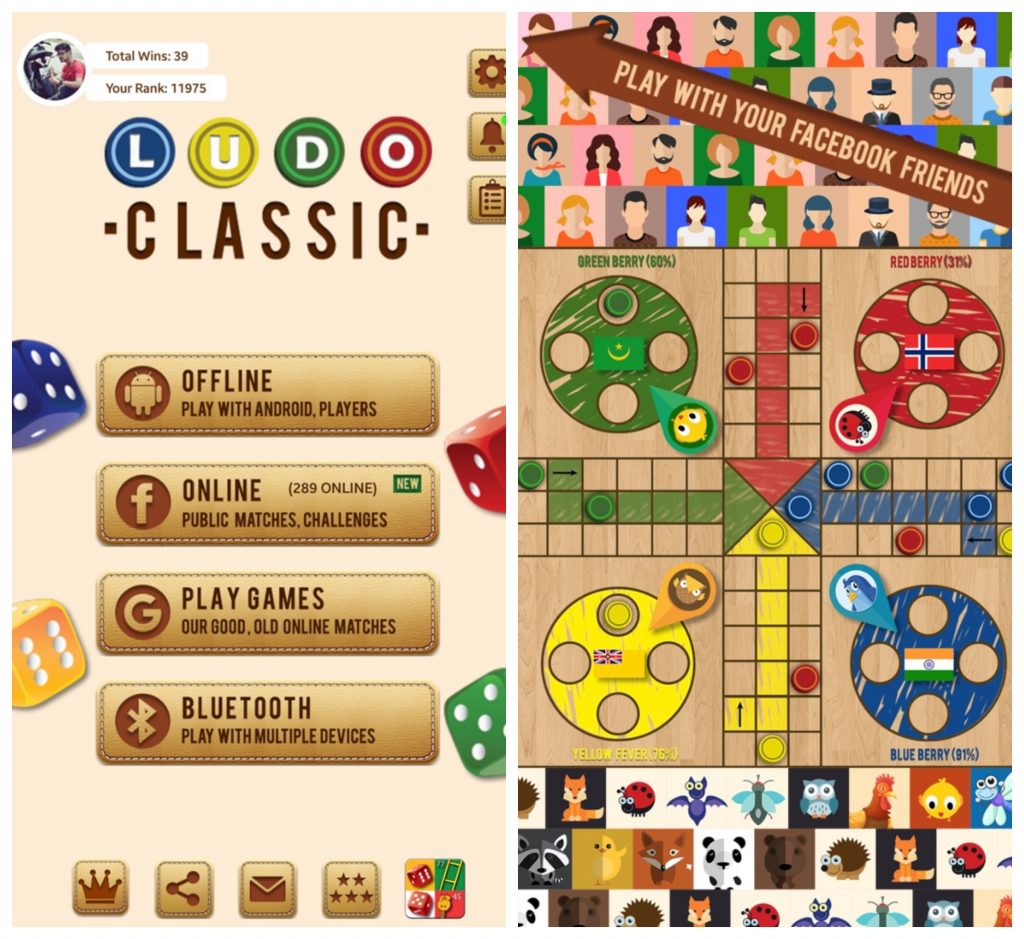 Downloads: 10000000 +
Customers rating:

(4.3 / 5)

Armored Car HD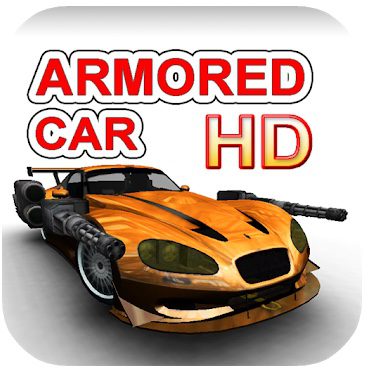 Armored Car HD is an exciting racing game for mobile devices in which you can use a whole arsenal of unusual cunning tricks to come out on top. The graphics are visually stunning and the gameplay is fast-paced, with explosive and realistic effects.
Choose from 9 different vehicles and hone your skills on 38 tracks. Upgrade your friend and purchase more advanced models for the rewards you earn in the races you win.
The competition provides an opportunity not only to test the speed capabilities of the car. You'll need to use a variety of tricks and devices to win. Shoot your rivals with firearms, drop mines and launch missiles at moving targets. Go through special areas on the roads or use the acceleration feature to boost your speed.
Collect gold passing the area marked with an arrow on the track. Avoid collisions with dangerous obstacles. You can try your hand at different game modes and achieve dizzying success in each.
Play multiplayer mode and challenge up to 6 players from all over the world, participate in the racing competitions with your friends, take pictures of the most exciting moments of the game and share them on social networks.
Win all competitions and get the title of the best racer of all time. Install Armored Car HD on your gadget and enjoy dynamic gameplay.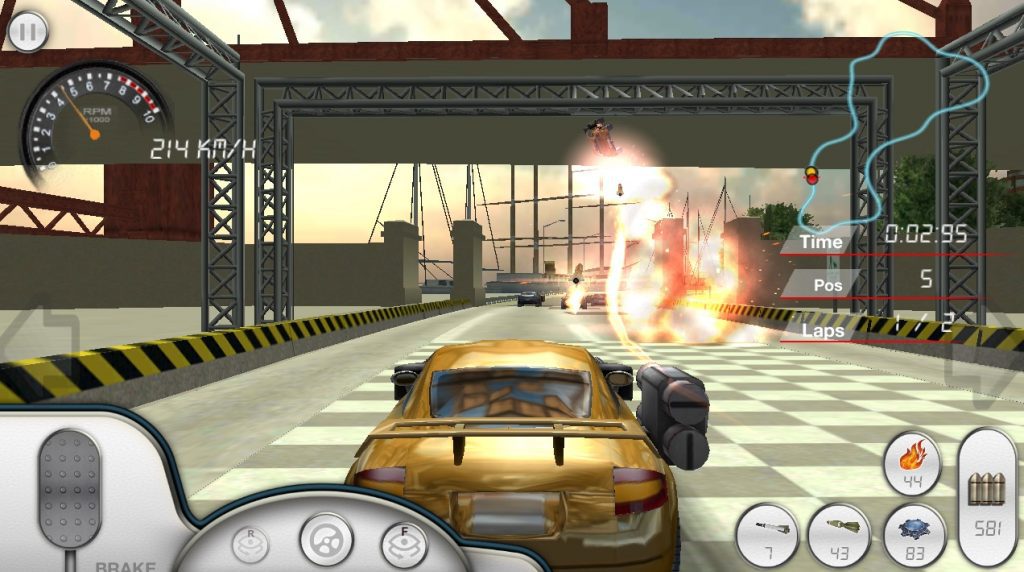 Downloads: 10000000 +
Customers rating:

(4.2 / 5)

Annelids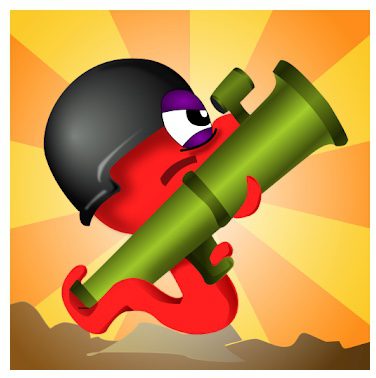 Annelids: Online battle is a game where you will have to engage in an underground battle. The good old worms are now back on mobile phones, but their fighting temperament has never diminished over the years.
Breakneck speed, opponents bombing, the ability to use a variety of cannons await players in this wonderful game universe.
The game has a huge number of new features. There are 5 game modes, including single player battles against everyone else, team battles, flag battles, and even conquest, as well as a new mode, the king of the mountain!
Also, you can play with artificial intelligence, and against real players, which makes the game much more difficult.
Annelids: Online battle has a developed storyline of 68 missions, 17 unique terrain maps, and a huge amount of weapons.
Gradually you can acquire any weapon you want, but only over time. However, thanks to the free purchase mod, this can be done immediately and without waiting for any of the content to be unlocked.
A great game for those who love adrenaline, drive, and frantic energy battles with real players. Only the most talented will be able to top the rankings, overcoming thousands of battles.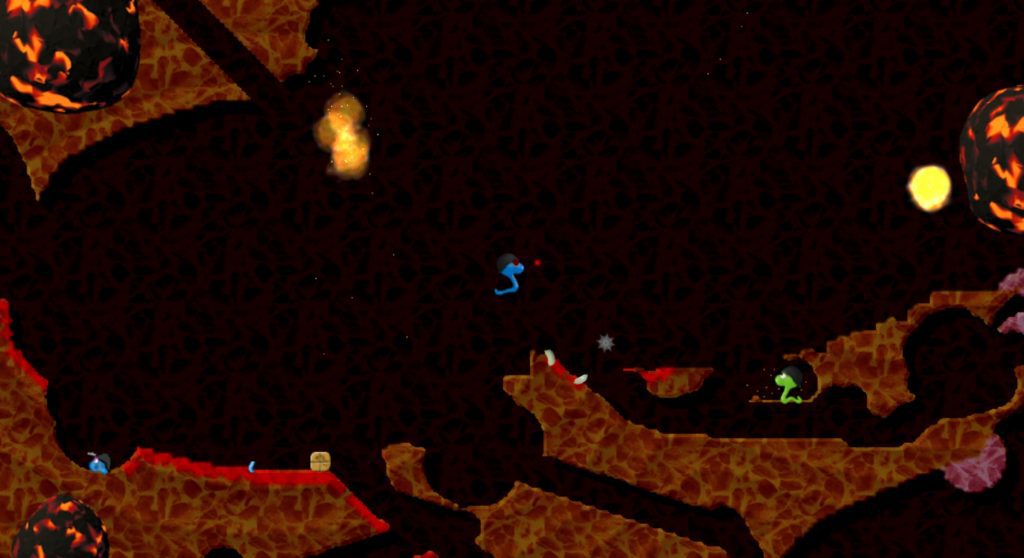 Downloads: 10000000 +
Customers rating:

(4.4 / 5)

War World Tank 2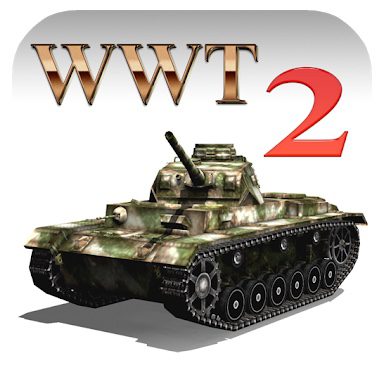 Tank simulators are statistically the most popular among fans of Android apps. In the application War World Tank 2 you can ride on the tanks of the Second World War.
This is an amazing tank simulator where you will fight against enemies on the best models of tanks. And you have the opportunity to get together in a tank attack with different players from around the world.
If you like the famous game "World of Tanks", then you will surely have to taste the application War World Tank 2. You'll appreciate all the perfect characteristics of the models and be able to learn to drive any tank.
Master all the subtleties of driving armored vehicles and become the best on the leaderboard. The game offers 4 tanks to choose from according to your requirements. You are waiting for a lot of exciting battles in different desert areas. These will be large-scale battles with a lot of experience in driving a tank and destroying enemies.
Your task – to destroy the enemies and survive in a ruthless tank battle. You will be pleased with chic realistic graphics. 60 missions simply amaze by their scale.
The main thing is not to give up! You will also enjoy a global leaderboard and multi-language support. Download War World Tank 2 and clear the earth of enemy tanks.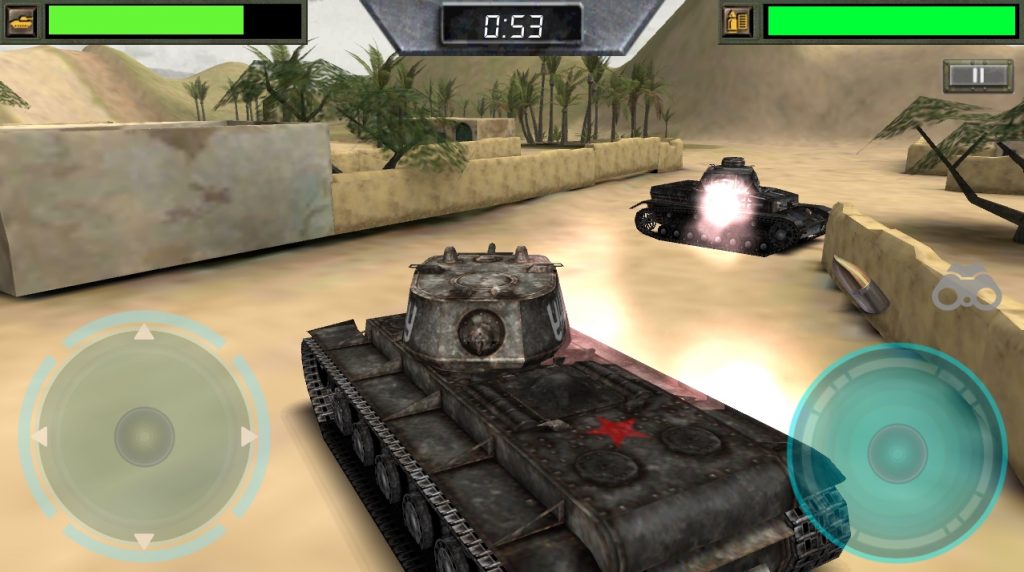 Downloads: 1000000 +
Customers rating:

(4 / 5)

Rento – Dice Board Game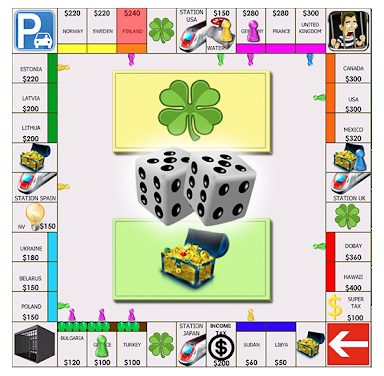 Rento is a board game that may remind you of the classic Monopoly and brings all the magic of that game to your smartphone. You can play it locally, online, or against bots.
The gameplay in Rento is all about ruining your opponents and amassing wealth. This involves buying real estate within the game to make your opponents pay rent. When it's your turn, you need to roll the dice and make your move.
Fortune is an important part of this game and winning, but choosing which properties to buy plays a key role in advancing in the round. Also, the game has a number of features that differ it from Monopoly. It has an auction where you have to bid on areas on the game board.
Rento is a very exciting remake of Monopoly that is perfectly adapted for smartphones. We're talking about a game that offers a number of game modes, so you won't get bored. However, be careful not to end up in jail!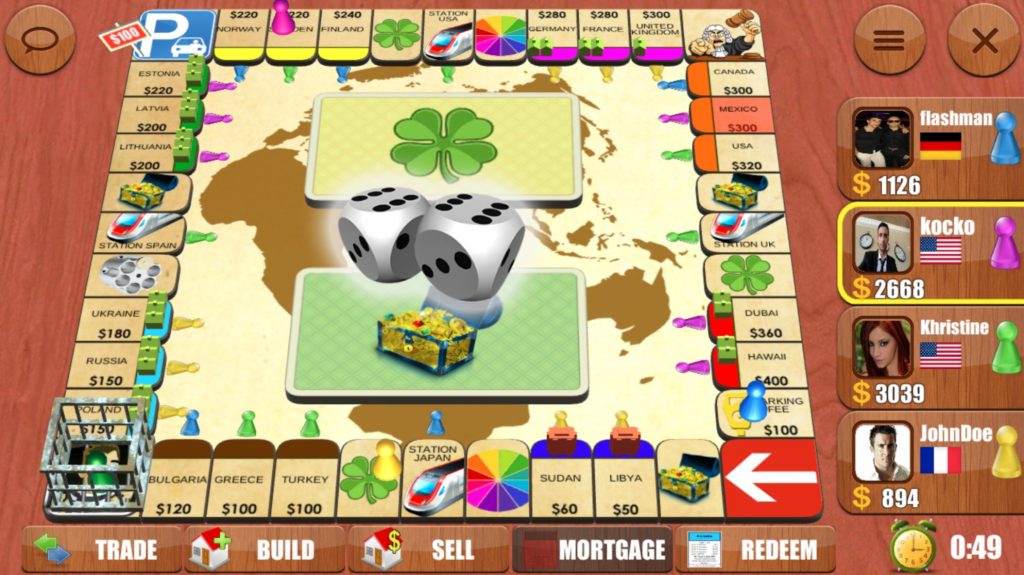 Downloads: 10000000 +
Customers rating:

(4 / 5)

Fleet Battle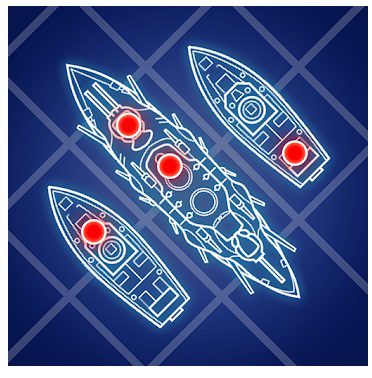 Fleet Battle is the beautifully stylized battleship game beloved by millions. A fascinating and dynamic logic game, now always with you.
A game with classic rules, with a minimalistic design, stylized to look like a squared notebook page. Ship images are schematic, but much more complex than you're used to drawing by hand. Apply logic and show all your tactical skills, sink enemy ships and try to stay afloat yourself.
Play with artificial intelligence or with your friends via bluetooth.
The game has a global ranking to help you judge how cool you are as a warlord, as well as a system of rewards and achievements.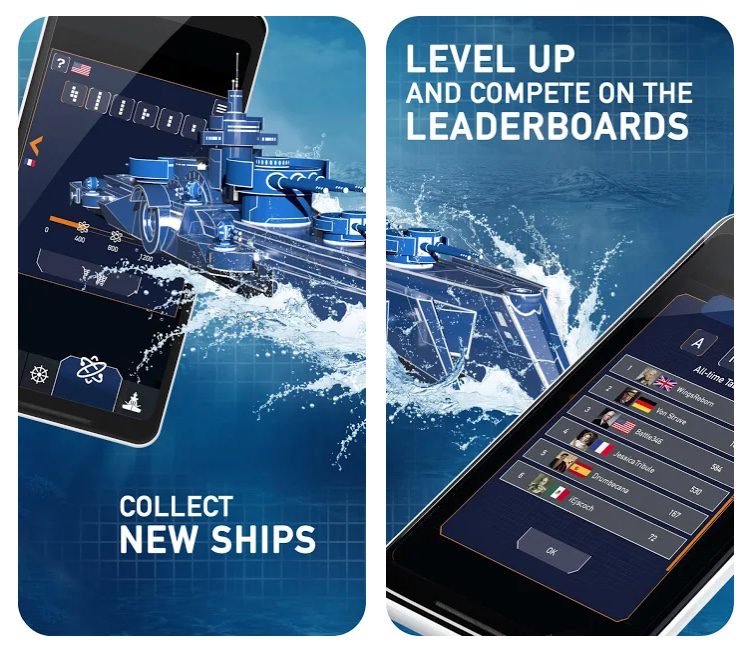 Downloads: 10000000 +
Customers rating:

(4.4 / 5)

Standoff Multiplayer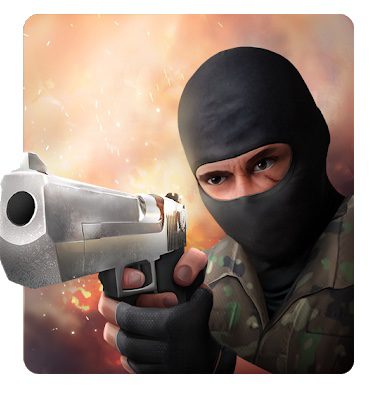 Standoff Multiplayer is a must-have app for anyone in need of an adrenaline boost, a thrill, and a new experience. Designed for experienced players with an iron will and nerves of steel, Standoff will be a source of excitement if the gamer is a leader.
Here he has to make difficult and important decisions. From the first minutes of the game, you have to choose the side on which to fight for their interests. Terrorists against special forces fighters – the plot, on the basis of which the events of the dynamic action will develop.
The gamer must choose a side to confront the enemy: a team formed from experienced pros will be able to win the game.
The choice of the team determines the combat arsenal offered for the missions, which must be taken into account. Missions will include various tasks that require special skills and complete dedication, so a well-deserved victory in the game will be seen as a serious achievement.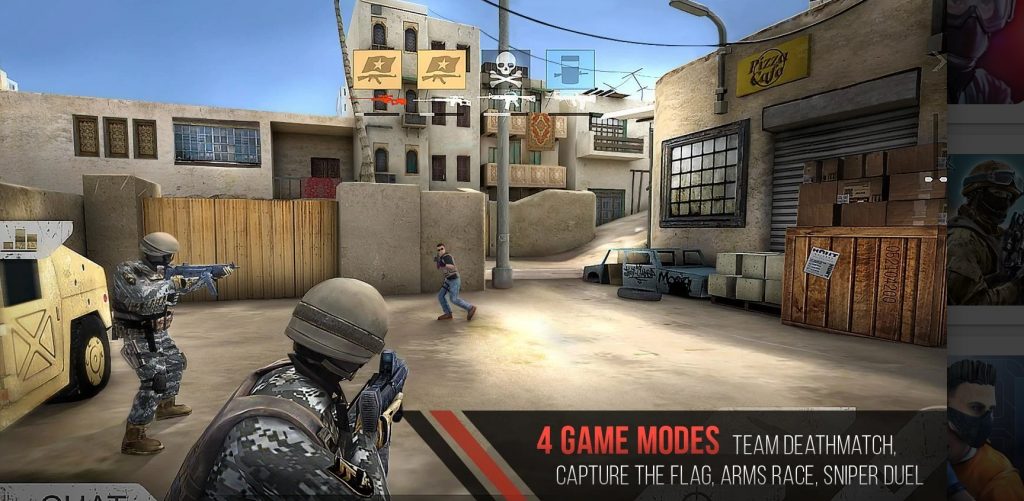 Downloads: 10000000 +
Customers rating:

(4 / 5)

Virtual Table Tennis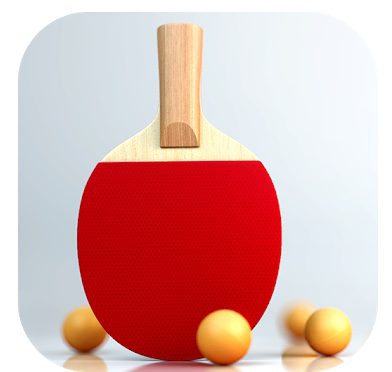 Table tennis is a popular game that can be played anywhere, all you need is a table, a ball, and a racket. And now all you need to play table tennis is an Android gadget.
Virtual Table Tennis is an exciting mobile game for Android. The user can choose to play real-time multiplayer via the Internet or Bluetooth.
Controlling the racket is very simple. Just swipe on the screen and hit the ball on the other side of the table. If you want to make the ball go faster or change its direction you have to make sharper movements – forwards or sideways.
Such a level of skill is not given immediately, but with time you can learn. The main thing is patience and improving the skill of the game, and then you will succeed.
Virtual Table Tennis also boasts three-dimensional graphics, not too pretentious, but appropriate for a game of this genre.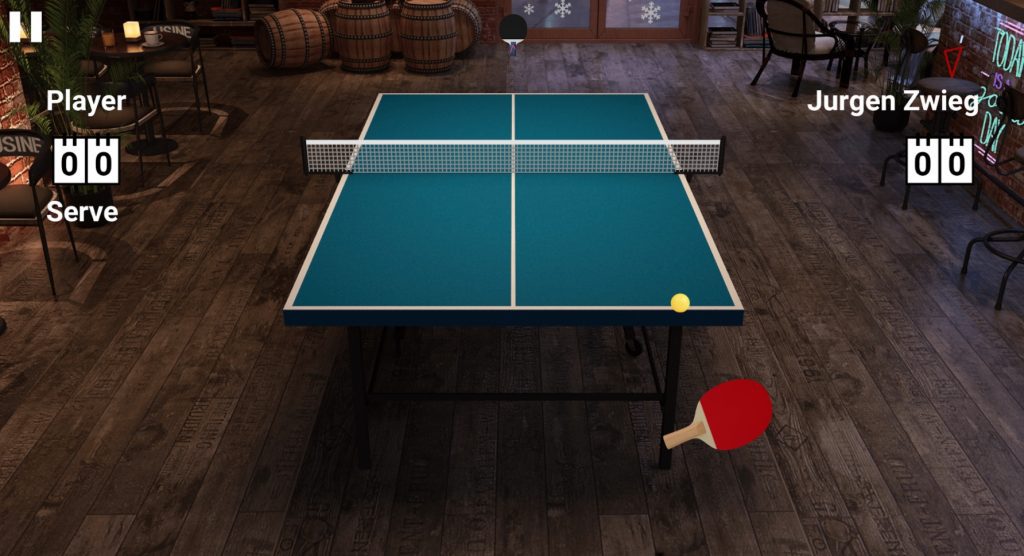 Downloads: 10000000 +
Customers rating:

(4 / 5)

Bluetooth Chessboard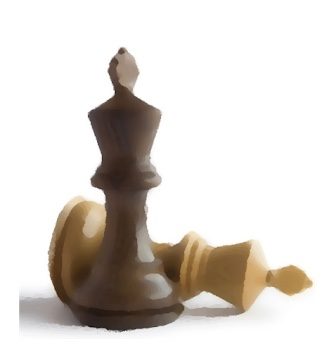 Bluetooth Chessboard is ideal for the whole family and for playing with friends. All chess enthusiasts obviously know the rules. And the controls are intuitive and quite simple.
The smartphones need to be paired via Bluetooth beforehand, without transferring contacts or otherwise, then it's easy to find each other in the chess program. It works well for 10 meters. So, play with pleasure with a partner. However, you will need a game timer as it's not in the app.
Not a bad chess game. If you are a chess fan it's certainly worth a try as there aren't many chess games for Android which you can play by Bluetooth. But there are still some shortcomings you should know in advance: you can not set the timer, the last move isn't visible, there is no list of pieces eaten.
It's a free app with no extra cost.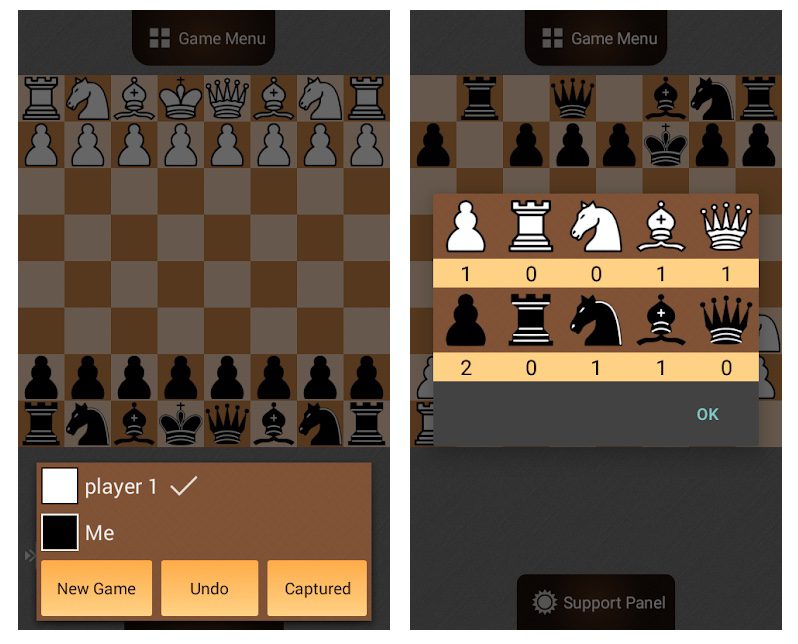 Downloads: 100000 +
Customers rating:

(4 / 5)

Racers Vs Cops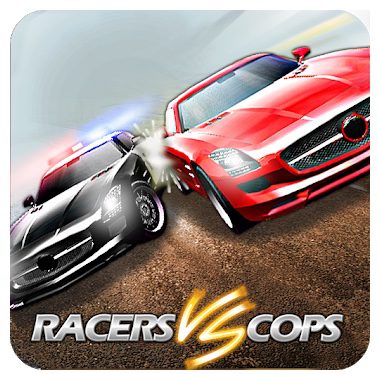 Racers Vs Cops: Multiplayer is a racing game for Android, creators of which no doubt drew inspiration from the famous Need for Speed series. First, you have to choose a side on which you will play, the options are only two, racers or cops. Choosing a car, go on the road.
The gameplay doesn't require any description. All as always, catch up or run away, using the various bonuses. For each side, they are different. Improve your car and back on the road.
Worth noting is the wide selection of cars and improvements for them, as well as the multiplayer mode in which you can compete with friends, creating teams and racing against each other.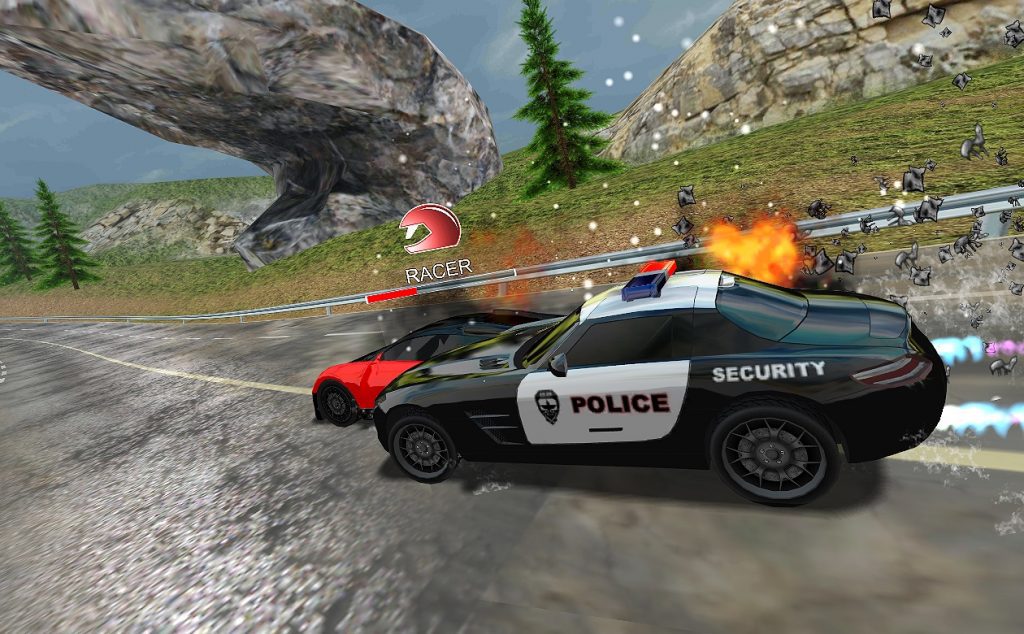 Downloads: 5000000 +
Customers rating:

(3.8 / 5)

Thumb Fighter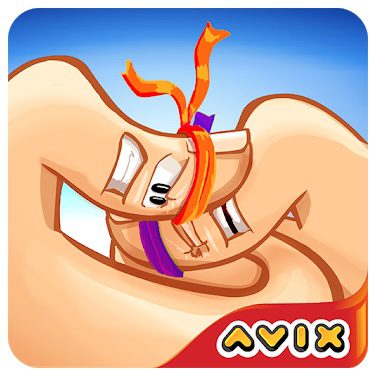 Thumb Fighter is a thumb fighting game with fun mechanics.
Every one of us played thumb fighting with our friends, younger brothers, or sisters when we were kids. And you didn't always get to win those epic fights, as you didn't always have the strength to defeat your opponent. But now it's your turn to give a masterclass in Thumb Wars and show who's boss!
Thumb Fighter features:
A large selection of characters and heroes;
Free availability of the game;
A great alternative to the children's game;
Epic battles;
The ability to earn points for battles.
This app is a great alternative to the old children's game of thumb wars. But that childhood is over, and the game has found a second life again with this cool app. In it, your thumb can be anything, and take on the form of your favorite hero, or even Batman.
Fight and engage in battles with your friends or family, and do whatever it takes to win this hard-fought battle! The most important rule of Thumb Fighter is not to give up, and by all means, get the victory!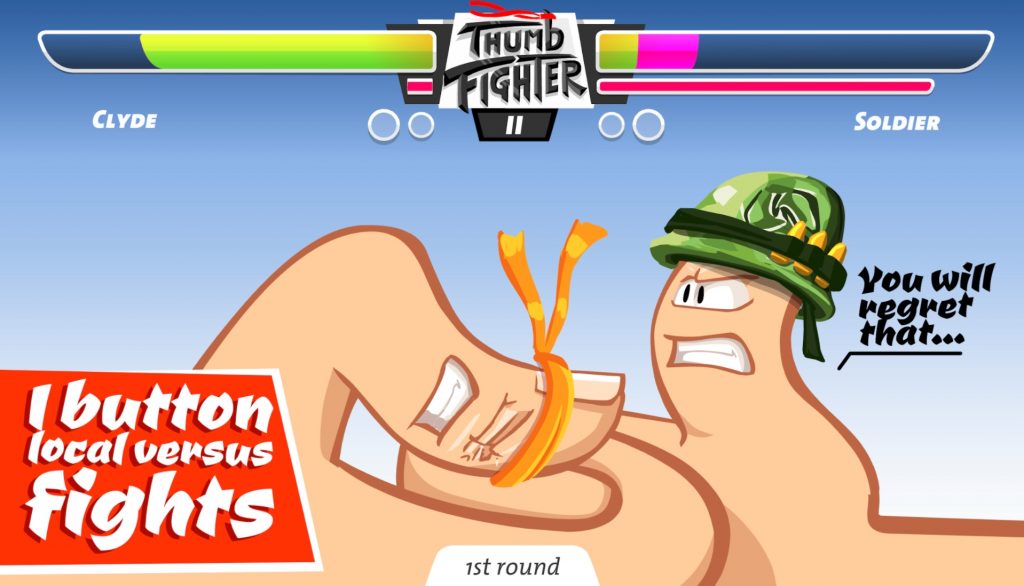 Downloads: 10000000 +
Customers rating:

(4.1 / 5)

You may also like: 15 Best Indie Games for Android 2021
Wormix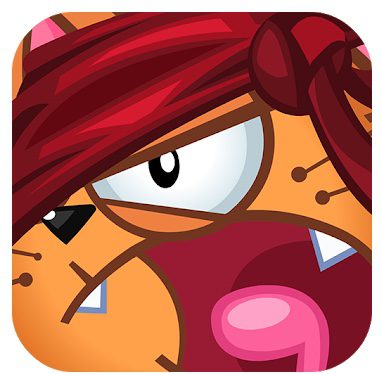 Wormix is a fun and addictive turn-based strategy game for Android that opens up a world filled to the brim with fierce battles between funny creatures.
It's based on the legendary computer game Worms. But the developers didn't plagiarize but created an original product that may surprise and delight even the most sophisticated gamers.
The game looks very attractive: colourful drawn graphics, detailed locations and various heroes. Particular attention was paid to the effects that make the gameplay so exciting and intense. You will see not only the explosions, gunshots, destroying terrain, but much more.
There is no backstory, all we know is that you are in a strange world where everyone is eager to fight. Choose your hero and begin your epic climb to the top of the leaderboard.
There are four game modes to choose from: missions, battles with the computer, multiplayer, and battles with bosses. Boss battles are particularly noteworthy, as they allow you to invite your friends over to defeat a powerful opponent in cooperative combat. But in each mode, you will definitely have to show your tactical skills and marksmanship.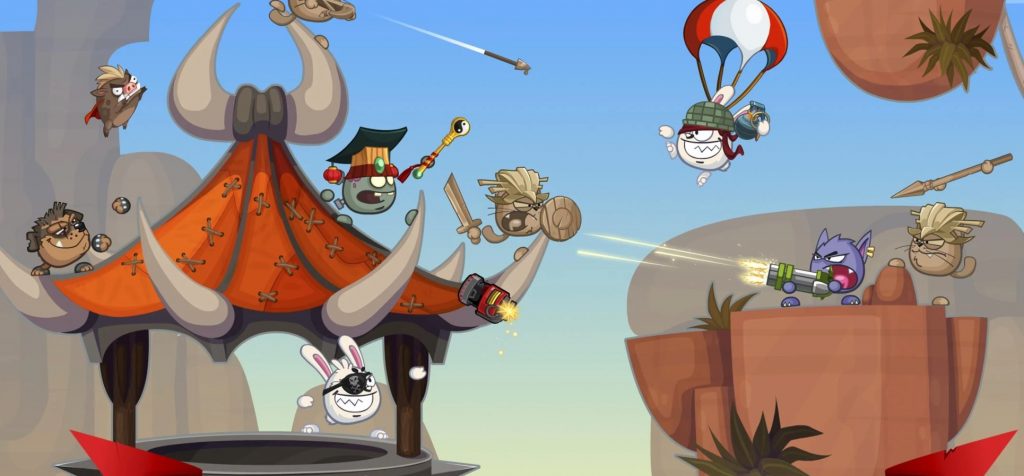 Downloads: 5000000 +
Customers rating:

(3.8 / 5)