Gamepad-supported games on the Android platform are on the rise, not least due to the advent of Android TVs and consoles.
The range of gamepads and Bluetooth controllers for Android devices is also growing. If you've already got a gamepad, you're probably looking forward to trying it out. So which games are suitable for showing off the benefits of this type of control?
We've rounded up the best of them:
SHADOWGUN LEGENDS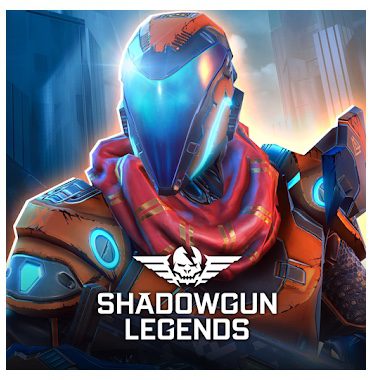 Shadowgun Legends for Android is a sequel to the exciting first-person shooter from MADFINGER Games, in which numerous shootouts with alien invaders await us.
This game is sure to please all fans of the genre and fans of the series with an interesting storyline, original design, high-quality 3D graphics with excellent detail of objects, excellent animation, and vivid special effects.
According to the storyline, our planet has been invaded by aliens once again, but the old soldiers of the organization to fight the universal evil called Shadowgun are almost none left. But you, as young and promising warrior, can assemble a new team and go to cleanse the cities from the evil aliens.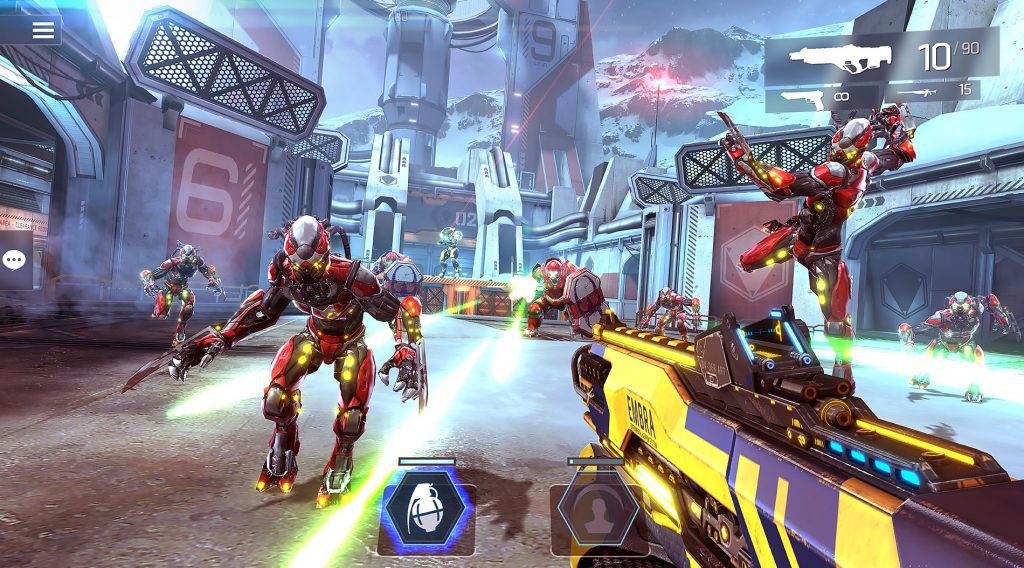 In this game, we can not only follow the storyline in campaign mode but also try ourselves as a real leader by creating a squad or an entire guild.
You can also go into battle with three friends and try your hand against the giant bosses. You can choose touch control or play with a virtual joystick. Gamepads are also supported.
Of course, there is a special chat for communication with other gamers and you surely won't be bored, even if you don't know your allies. You can find your friends in the game as well.
Overall, Shadowgun Legends for Android is a great first-person shooter that is sure to please all fans of the genre.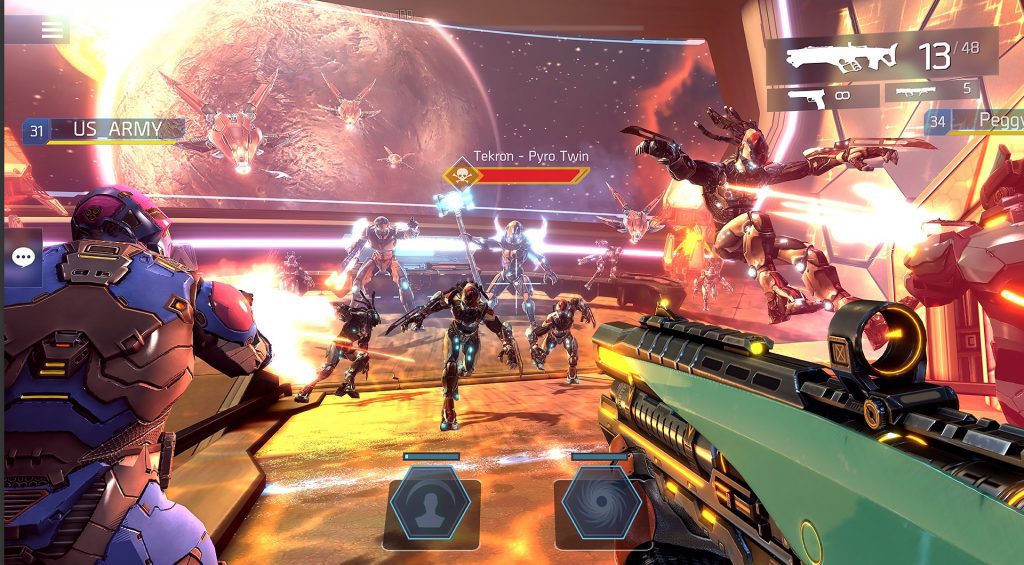 Downloads: 10000000 +
Customers rating:

(4.4 / 5)

You may also like: 15 Best Local WiFi Multiplayer Games for Android
Torque Drift
Torque Drift is a very realistic drift simulator for Android from the Grease Monkey Games studio. In addition to realistic physics, the game has many unique tracks, high-quality graphics with clearly detailed cars and their damages, excellent animation, decent sound and several modes.
The gameplay is broken up into individual levels that open up to the gamer as he gains experience and in-game currency. Traditionally for any type of free racing, it all starts with middle-class cars of very old production years. However, these cars are not what you'd call weak. It all depends on your ability to keep up with the speed and cornering angle.
Torque Drift Features:
Two main modes and one training mode;
Nice graphics;
High detail cars;
Decent controls;
Interesting physics.
Overall, Torque Drift for Android is a positive experience. Fans of racing and the drifting game are sure to enjoy.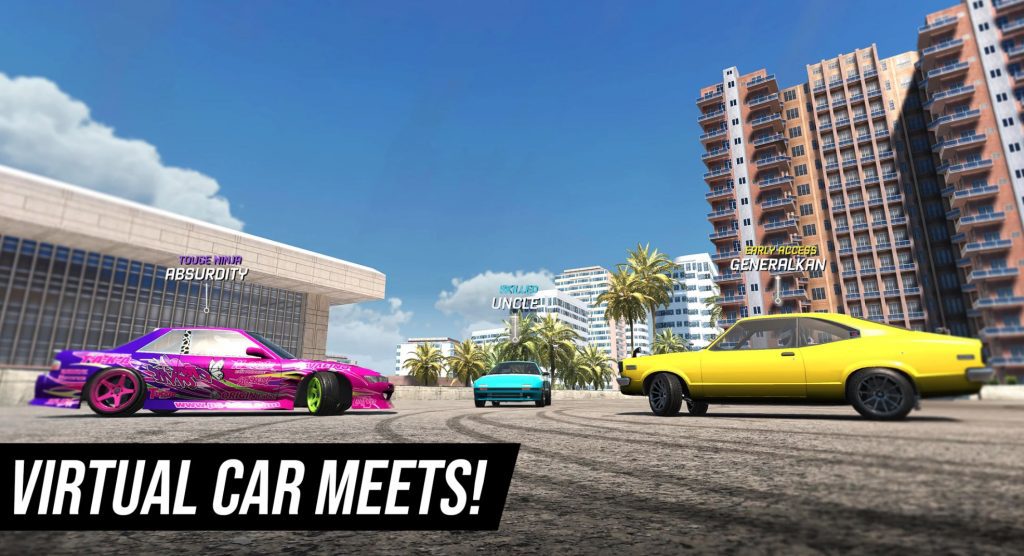 Downloads: 1000000 +
Customers rating:

(4.2 / 5)

Dead Effect 2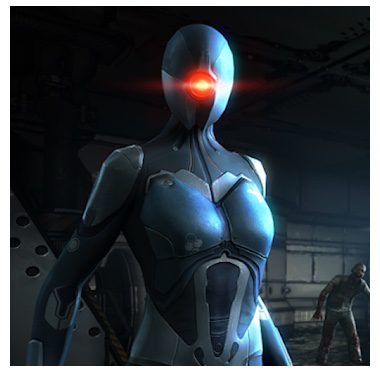 Dead Effect 2 is a sequel to the exciting zombie shooter for Android from BadFly Interactive, a.s. The storyline of this game is almost identical to its predecessor.
We will have to wander around the modules and sections of the space station, perform the tasks of the command to activate generators and other equipment, as well as shoot mutants that get in the way.
There really are a lot of monsters in the game, and they have pretty good intelligence. You can meet them at every corner and doorway. Moreover, even if they are far away, their reaction to the noise is immediate. Shoot the zombies in the head, otherwise, there is a risk of letting them get too close, after which a direct attack is sure to happen and our ward will be in trouble.
However, there will be a lot of such situations, so you should regularly visit the healing chamber. The controls remain the same. The left side of the screen is the joystick, responsible for movement, and the right allows taking aim at your enemies. Firing is automatic. If desired, you can manually reload a weapon or change its type.
Dead Effect 2 for Android will please fans of the genre with high-quality 3D graphics and an excellent soundtrack.
The shooter is free. Full controller support. The only drawback of the game are bugs which occur sometimes.
Downloads: 5000000 +
Customers rating:

(4.3 / 5)

Modern Combat 5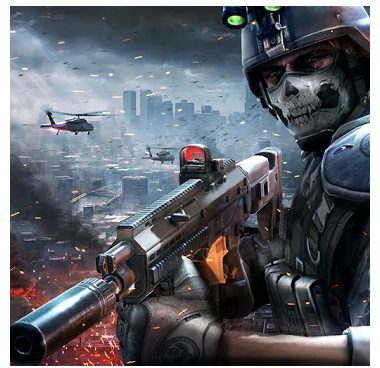 Modern Combat 5 is a first-person action shooter for Android. Here, as in the famous counterparts, you will find impeccable graphics, realistic combat mechanics, Hollywood-style plot, and, importantly, a full-fledged online mode.
User, as a member of a special antiterrorist squad has to move around the map and perform short tasks. Each mission lasts no longer than 3-4 minutes.
In addition to actually completing the mission, you must complete mini-quests that affect experience, money and other resources. Further you can upgrade the skills of soldiers, weapons and other combat tools.
The user is able to level up several specializations, ranging from assault rifleman to sniper. A bonus is that the progress of each character is saved in multiplayer. So to pass the single player campaign is not only reasonable in terms of training before the real battles, but also to be competitive among players from around the world.
By the way, the network mode will please the most sophisticated gamer: five different modes, a huge number of maps, up to 12 players in each battle, as well as the ability to create your own team.
Modern Combat 5 is not only the best Android first-person shooter, but also probably one of the best mobile games in general.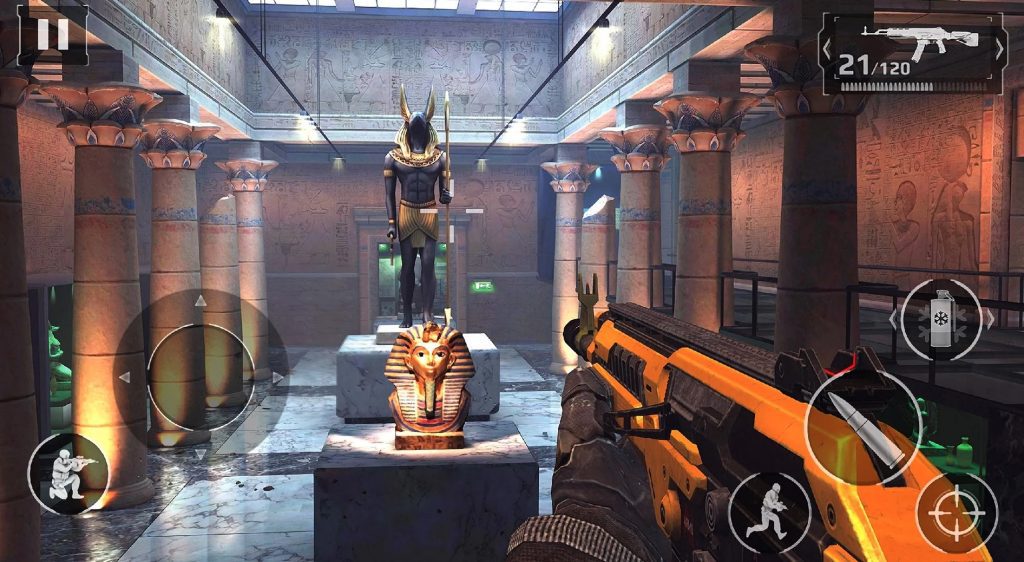 Downloads: 100000000 +
Customers rating:

(4.3 / 5)

Apple Knight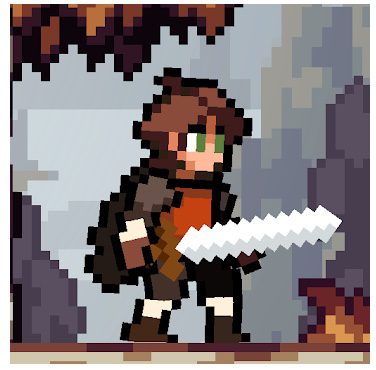 Apple Knight is an interesting and exciting action platformer for Android from the developers of Limitless, LLC. Here, we will help an apple knight travel through a fairytale world.
The game has got an original design of locations, high-quality graphic design in a pixel art style, decent animation and quite decent soundtrack.
The gameplay is divided into separate tasks. Since it's a platformer, we have to run on straight sections, jump over obstacles and traps, climb walls and jump into deep chasms, hoping for a safe surface below. And if we are also dealing with action, we will have to use a sword in battles with numerous enemies. Among the latter are bats, mages, swordsmen, stone-throwers and other fabulous characters.
All of them can be struck down by the sword or throwing apples. The latter must also be collected in the vastness of the location. You will also collect gold coins and gems from barrels, crates and chests.
And in each location there are at least two secret locations, which are most often hidden in flat, vertical walls. There, you'll find a golden chest with a lot of goodies and even a heart that restores the protagonist's health.
Collected gold serves as currency in the local shop, where you can buy new weapons, ammunition and clothing.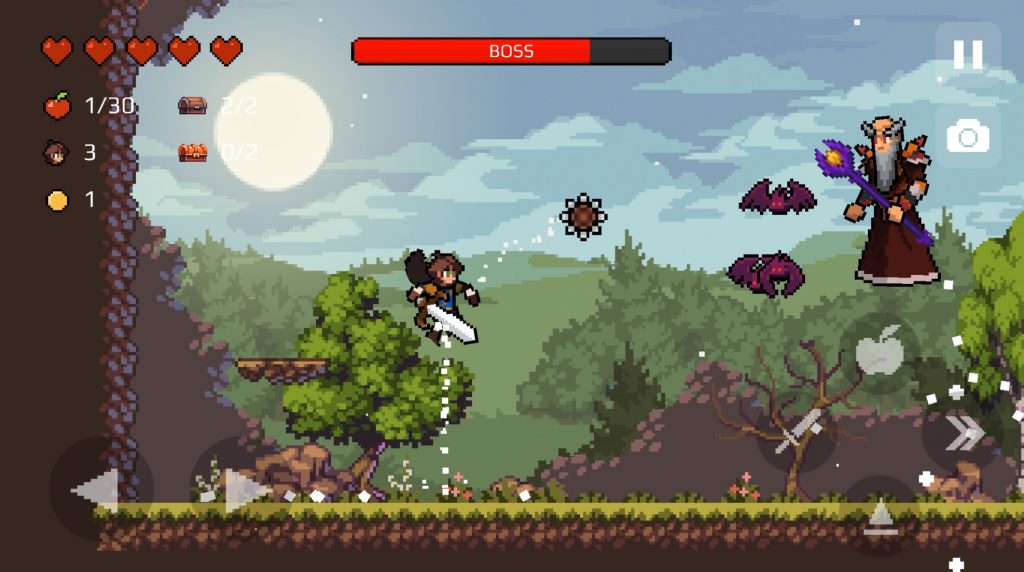 Downloads: 1000000 +
Customers rating:

(4.6 / 5)

Grimvalor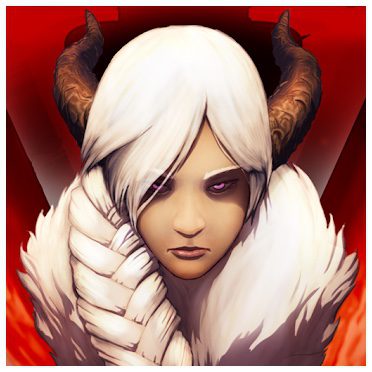 Grimvalor is a platformer with plenty of combat. Many fighting game fans will recognize the many tricks and contrivances taken from popular role-playing games.
The graphics are brilliant, so everyone will have fun traveling through wide and mysterious dungeons, where dangerous enemies are waiting for them at every turn. Also, the game has nice animation and a lot of possibilities to defeat the enemy.
So everyone can pick and choose their own tricks and weapons to defeat a whole crowd of enemies. Invent your own fighting style to destroy the enemies in your path in the intricate dark dungeons.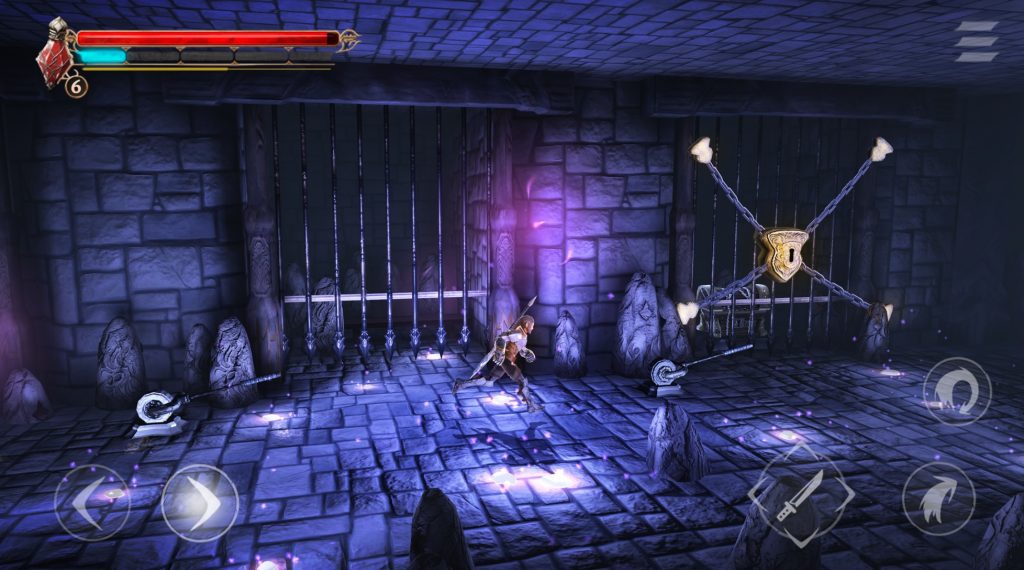 Combine attacks, jumps, and dodges. Destroy armies of Evil and the dangerous Knights of the Lord of Valor in your path. During the game Grimvalor you have to learn the history of the kingdom of Vallaris, in which evil reigns.
You also need to find out what happened to the missing king. Unusual dungeons and frightening landscapes are a pleasant addition to a game that draws you in from the first minutes.
The all-open mod will give you the opportunity to appreciate all the benefits of this unique game, capable of evoking feelings of nostalgia for experienced gamers, to pass all five acts available to those with the premium version of the game.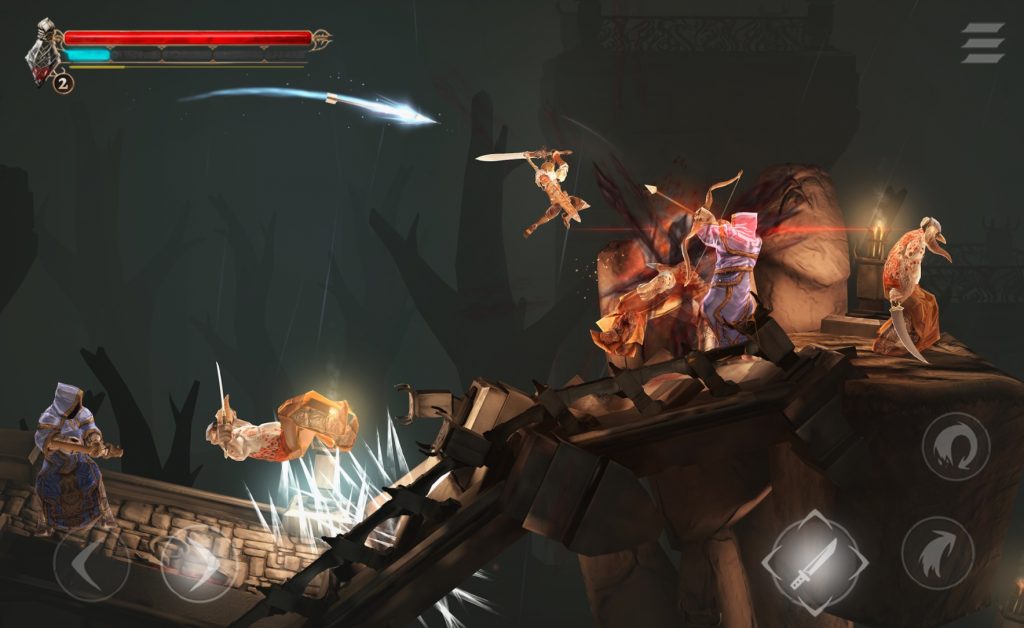 Downloads: 1000000 +
Customers rating:

(4.6 / 5)

Sonic the Hedgehog™ Classic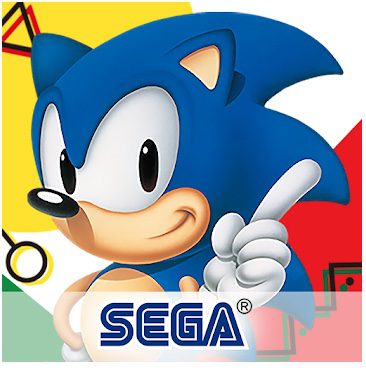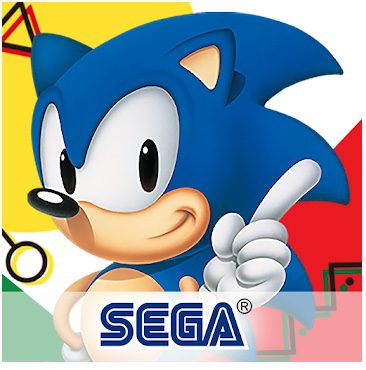 A legendary video game in which a blue hedgehog Sonic races through various levels, collecting gold rings along the way.
The game world is truly rich. It looks especially appealing at the breakneck speed with which the hedgehog rushes. You will have a lot to do: each new location conceals a lot of secrets, bonuses, and enemies. One thing worth mentioning is that each new level can be completed in a different way, each time finding a new path to the finish line. What is the goal?
The goal of Sonic the Hedgehog Classic is simple. You must not stop rushing forward, managing to collect all the rings (they play the role of life energy), jump over or destroy all the enemies and eventually reach the boss – the evil scientist Dr. Eggman. He obviously is up to no good (rumor has it, he plans to destroy the world)!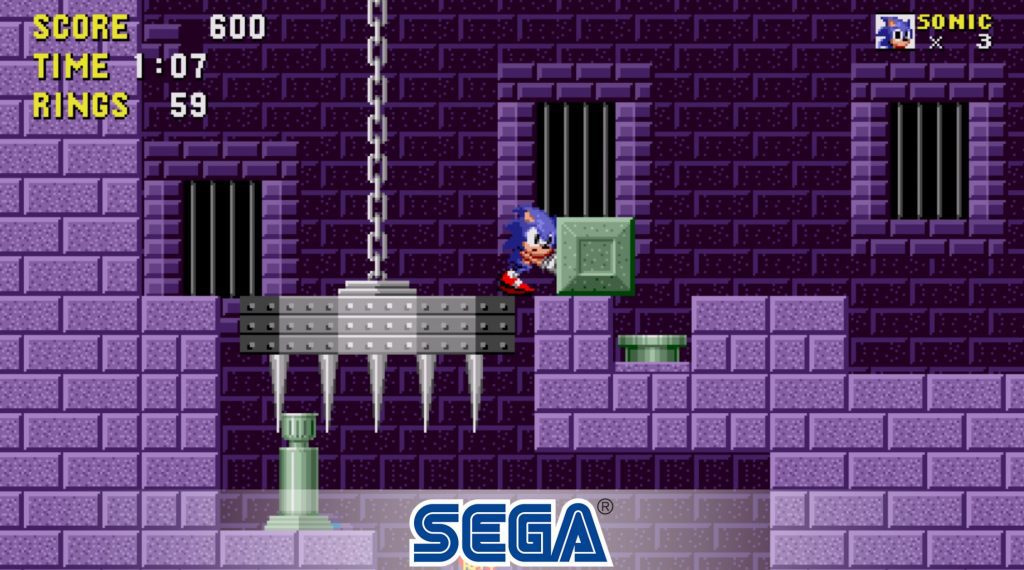 It's worth noting that the classic version of the famous game has been successfully ported and optimised for mobile devices. Playing it is not only fun, but simply convenient. A separate plus is the addition of a new game mode in which you have to manage to pass a level in a certain time interval.
You can try your luck not only by controlling Sonic. The player can also start the game as Tales or Knuckles – well-known characters from Sonic the Hedgehog universe. What's interesting – each character has his own features and skills.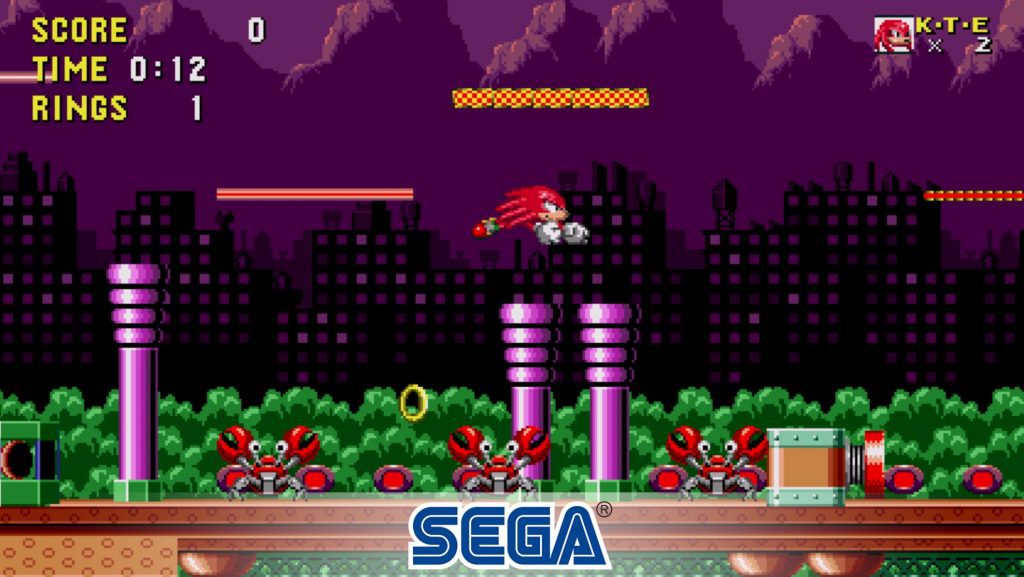 Downloads: 10000000 +
Customers rating:

(4.3 / 5)

Oddmar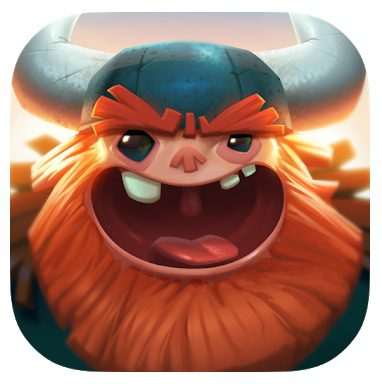 Oddmar is a beautiful platformer that is based on Scandinavian mythology. Oddmar himself is the protagonist of the game. He is a Viking, still undecided about his vocation. One day, the forest fairy gives him a magic mushroom, which gives our hero incredible power.
Fans of platformers can download Oddmar and see the high quality of the game for themselves.
The game has 24 very beautiful levels, each of which has a lot of enemies and dangerous traps. Keep that in mind when you hit the road. But it's a well-known fact that the Vikings know no fear, so any obstacle will be playfully overcome.
Plus, in this amazing world, there are many puzzles that you'll have to solve as well. Meanwhile, the levels in the game are divided into four worlds with seven levels each. And at the end of each world, you will have to fight a giant boss.
Believe me, it will not be boring. The game itself looks magnificent, the levels are perfectly drawn and the characters are vivid and catchy. Meanwhile, the game has received a lot of warm reviews from famous gaming reviewers.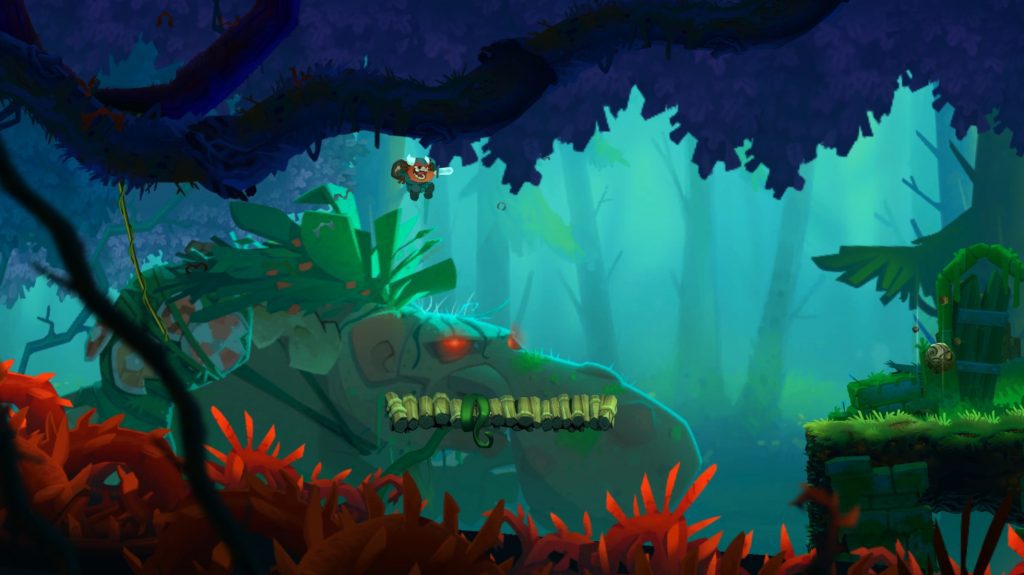 Downloads: 1000000 +
Customers rating:

(4.5 / 5)

Rally Fury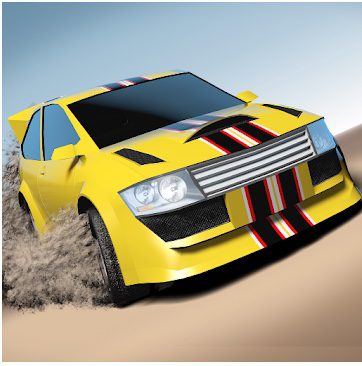 Rally Fury is a realistic and dynamic game for real drive fans, where you can put your abilities to the test on the racetrack. Choose any car and race every day on crazy tracks.
It's time to show off your racing ambitions with cool cars . Show your skills – fight the world's best drivers through multiplayer mode.
Earn power-ups and upgrade your vehicles to be even more competitive on the track. Learn to control your top speed and master drifting to go smoothly into tight turns. Let the competition swallow the road dust behind you when you really become the best.
Rally Fury game features:
Incredibly realistic physics;
The ability to customize your own car – change car color, use different distinguishing marks, and even personalize your number plate.
Incredibly fast cars with various characteristics.
Easy game controls.
Rally Fury has stunning 3D graphics and impressive special effects. You'll be amazed by the awesome rally. The main thing is to keep cool so you don't lose control of your car on the challenging race tracks.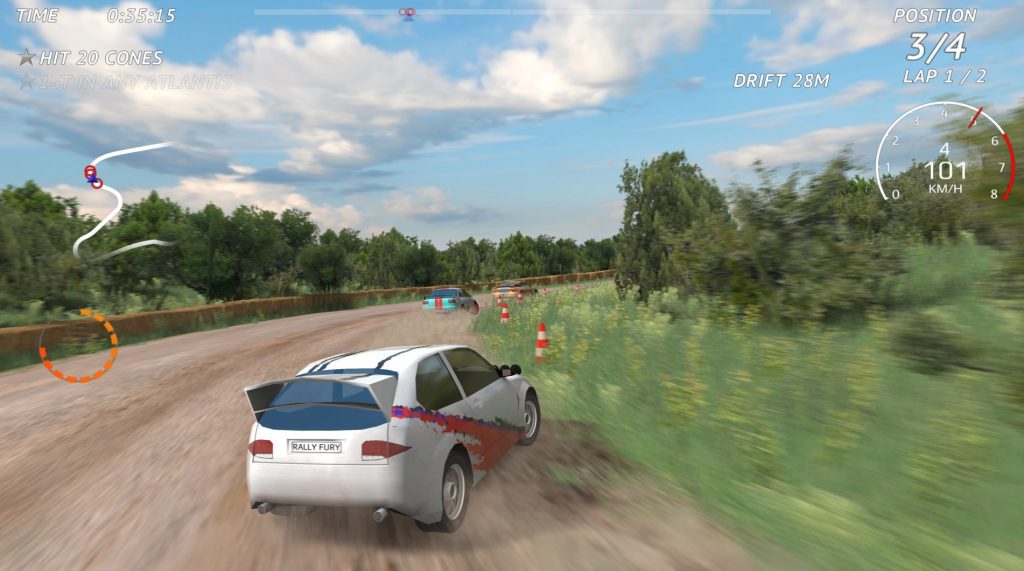 Downloads: 50000000 +
Customers rating:

(4.4 / 5)

Space Marshals 2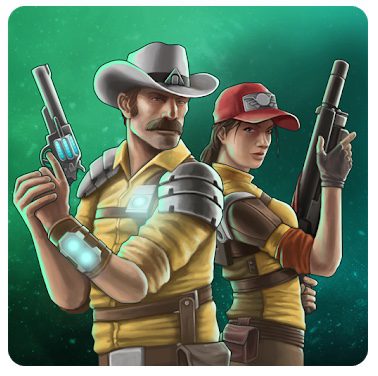 Space Marshals 2 is a tactical shooter for mobile phones and tablets with a sci-fi style.
The app has received a lot of positive feedback from critics and players alike. In general, this is not surprising, as the developers have done a tremendous job and paid attention to all the important points.
Thus, the graphics in the game are brilliant, the content is great, the controls are simple, and the gameplay is well-balanced.
The second part is a new chapter in the game. You will continue to play as Burton and do different jobs, such as searching and catching the escaped criminals.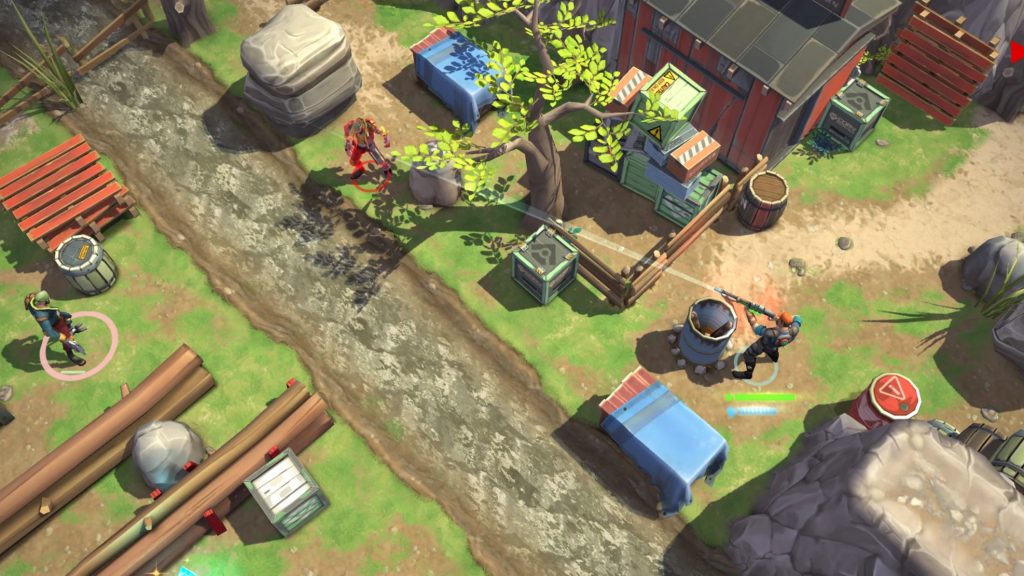 Despite its name, the game takes place not in space, but on inhabited planets, which, when studied closely, do not differ from Earth. In the vastness of locations in Space Marshals 2 for Android, many small towns or settlements, among which will have to run the main character.
During the skirmish, there is a situation where the hero gets wounded, but there are so many medkits and shields around, that you can not think about life. Despite this, there are many save points in the game, which can be used in case your ward dies.
However, there is a nuance here: the checkpoint becomes available either after watching a commercial or for a token amount of money (we are talking about real money, of course).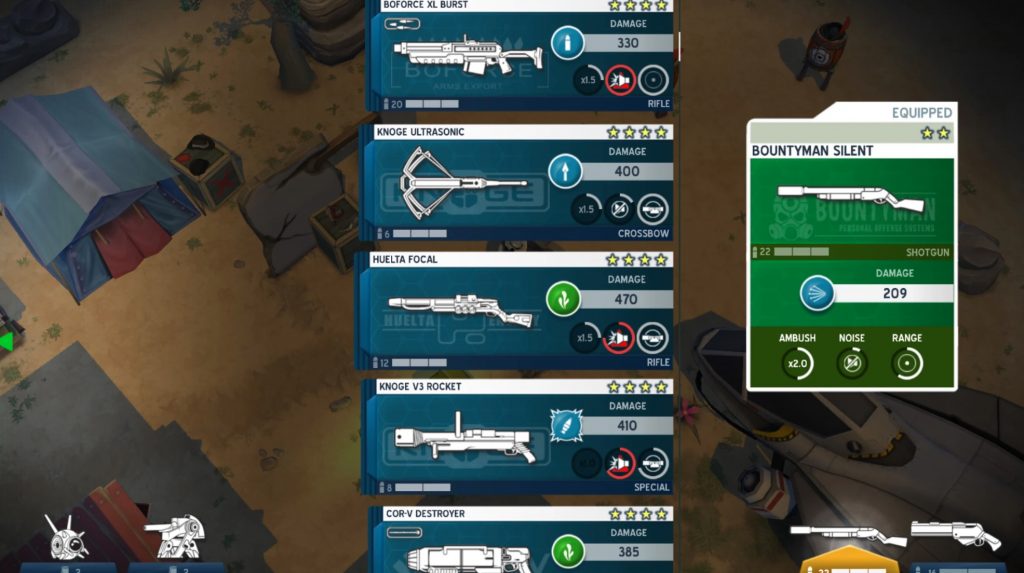 Downloads: 5000000 +
Customers rating:

(4.3 / 5)

Call of Duty®: Mobile – Season 4: Spurned & Burned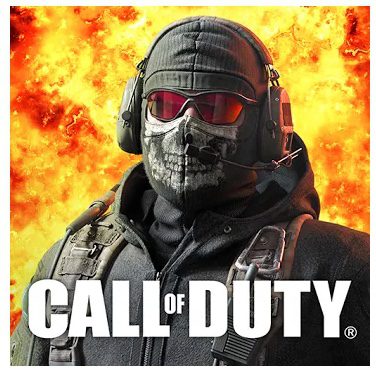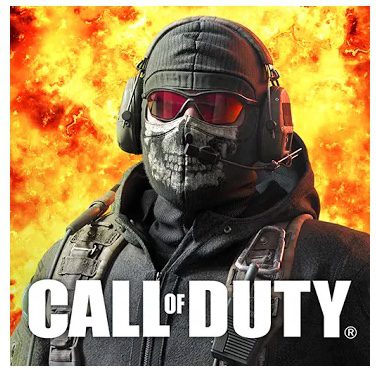 The next big thing in the mobile game industry, CoD: Mobile. Immediately, the game caused a lot of emotion among players and took a place at the top, which was very much to be expected.
In Call of Duty: Mobile you will need to confront the whole team of opponents. You also have the opportunity to gather a squad and fight with real opponents from around the world. In a first-person shooter, you need to control a warrior, namely to move him around different locations of the city and fight the enemies.
CoD has a huge number of different weapons with which you can beat your enemies and level up your hero. You must kill as many of your enemies and earn points to get a high-ranking position.
Battle Royale. This is a global map and my favorite game mode. Map with lots of locations, weapons, and different hidden rooms. One large map for all teams, a team of 4 people, you can make a team of friends, talk, and fight.
There are also ranking points given for the battle. There are a total of 25 teams in one game, respectively 100 people. The map periodically narrows and the players get closer to each other. The winning team is the one with one player left.
Downloads: 100000000 +
Customers rating:

(4.5 / 5)

Quadropus Rampage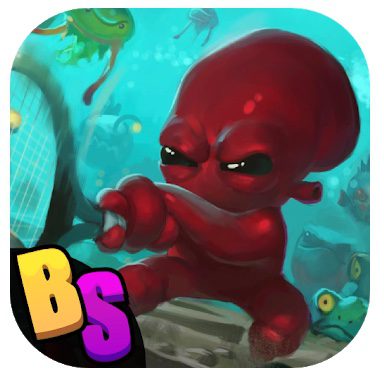 Quadropus Rampage is a crazy high-speed action game for Android in which we help an evil four-legged red creature destroy hundreds of enemies, find the most powerful weapons and fight the sea boss kings.
The game can be described as Temple Run, but in a world of action, fighting, and even with RPG elements. There's endless gameplay, divided into levels. The goal is to get as low as possible. After death, we get points, with which we can pump up the abilities, and we start all over again.
If we describe the gameplay as briefly as possible, the screen will be a real chaos. We will be attacked by fish, sharks, shooting snails, and other scary creatures. We will destroy them with weapons that we will pick upright on the seabed. All weapons are human trash and can be a toy gun, a match, a hairpin, and more.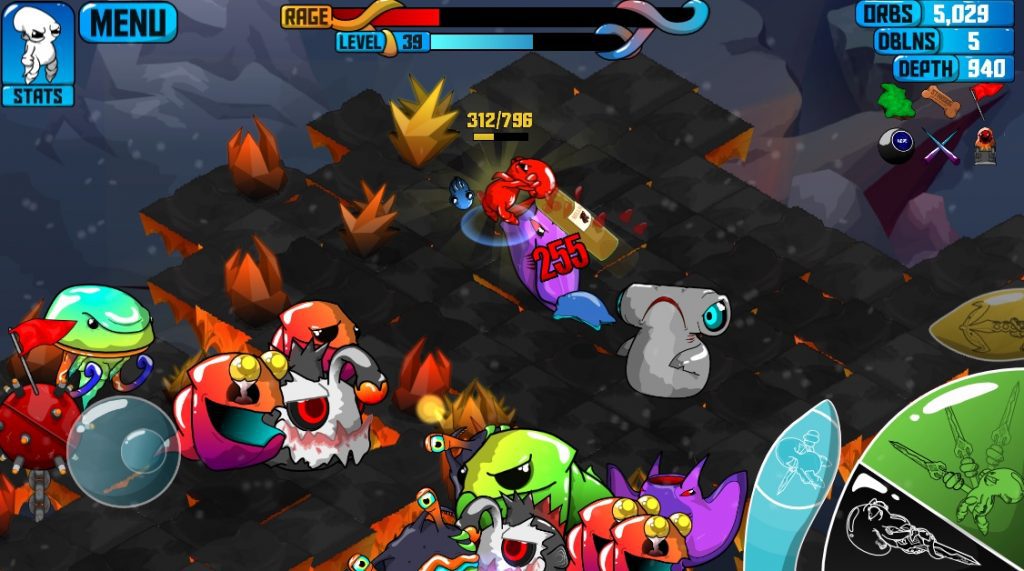 Each weapon has a unique set of characteristics – damage, attack speed, attack radius and so on. Also, some of the weapons give bonuses to defense, health and other characteristics of our hero.
Levels change very quickly, we kill the enemies, find the chest, open it and through a special funnel fly further down. If we fall outside the level, we just get to another one of the same level.
Quadropus Rampage is a little action masterpiece for Android that's perfect for short gaming sessions. This game is like a real drug, so beware, the gameplay is addictive.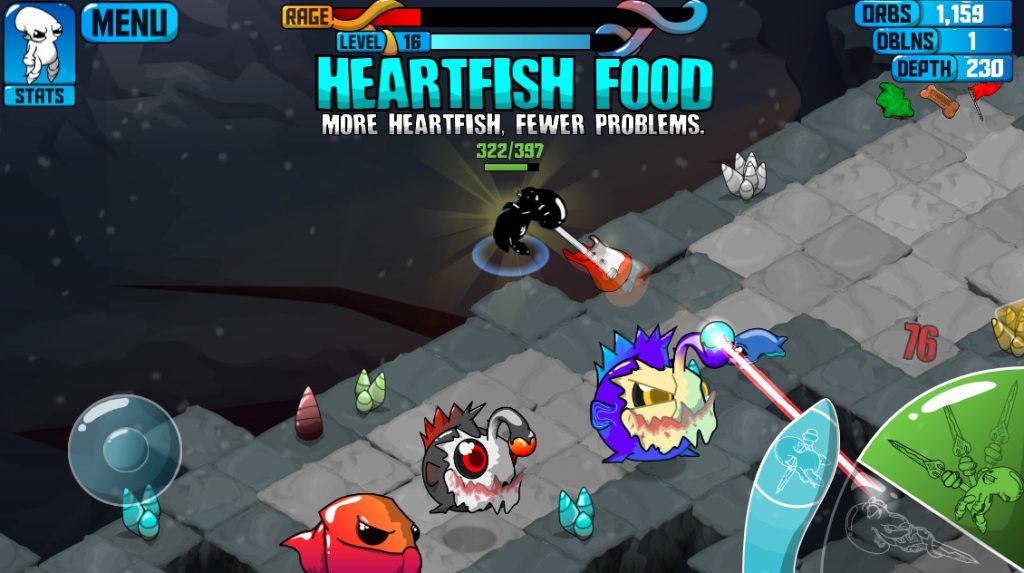 Downloads: 1000000 +
Customers rating:

(4.6 / 5)

Stickman Basketball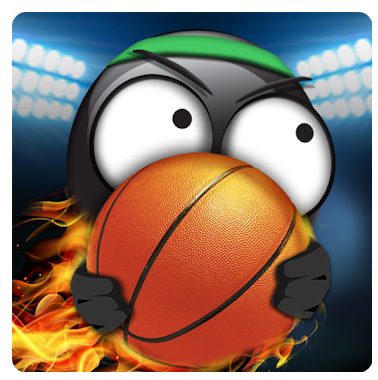 Basketball is one of the most popular and favourite games in the world. But if you can't run with the ball in real life, you can always spend your free time with your favourite game in virtual reality.
All you need to do is download Stickman Basketball to your mobile phone or tablet. The game has simple graphics, but it has the advantage of rich and dynamic gameplay. Players from the best basketball teams in the world will be waiting for you.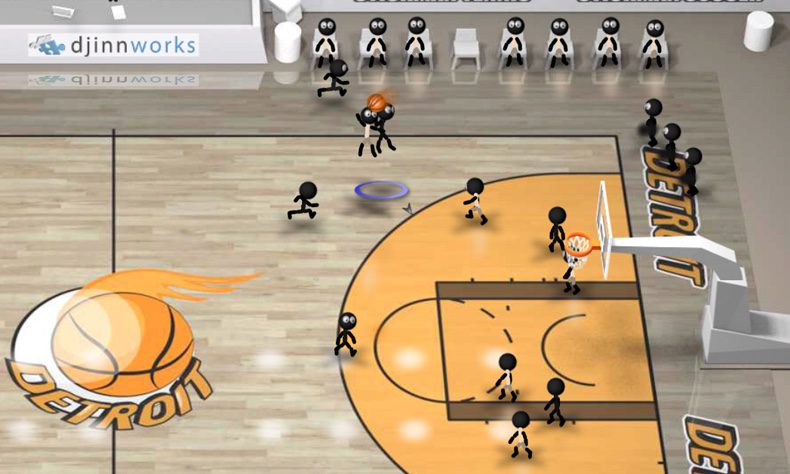 But you have to train hard. Complete quests and tasks and you will get the necessary skills and valuable prizes that will help your team become a world leader. You also have to take part in matches of varying difficulty to show your professionalism.
Stickman Basketball game has simple, but bright graphics that will not leave indifferent any fan of mobile applications. Moreover, the game is absolutely free to download and has extremely simple controls and an intuitive interface.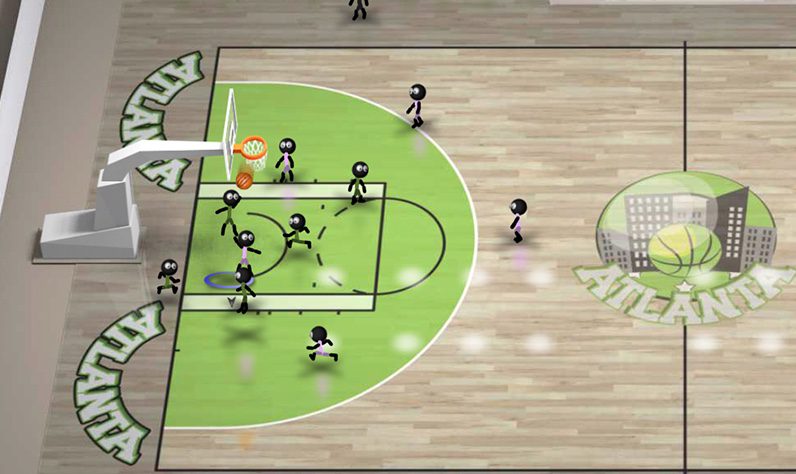 Downloads: 10000000 +
Customers rating:

(4.4 / 5)

Vendetta Online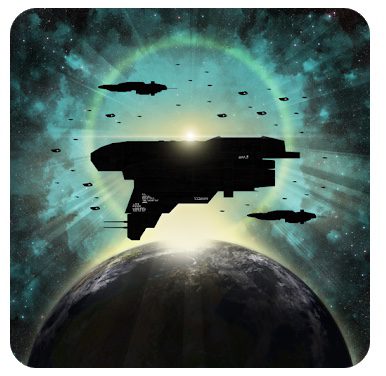 Vendetta Online is a 3D MMORPG set in space. Players take on the role of pilots of spaceships in a huge game world. You can trade with different stations and build your own empire or engage in piracy.
Fight or cooperate with other players, mine resources and create new items.
A special feature of Vendetta Online is the fast-paced arcade battles. Entering the game for the first time you'll see some monolithic walls of text, followed by hours of long and challenging tutorials. If at the end of this torture of letters you still don't feel disgusted, Vendetta will suit you 100%.
Overall, the game is designed for those who like to explore and can devote enough time to thoughtful play. For everyone else, however, there are plenty of other, far more casual MMOs out there.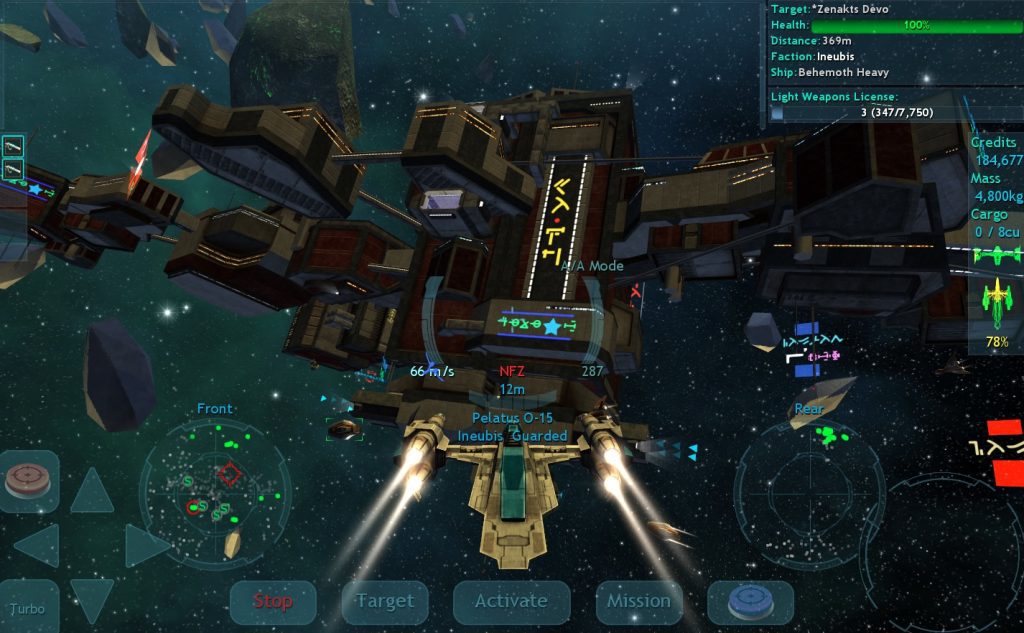 Downloads: 1000000 +
Customers rating:

(3.8 / 5)

Stickman Downhill Motocross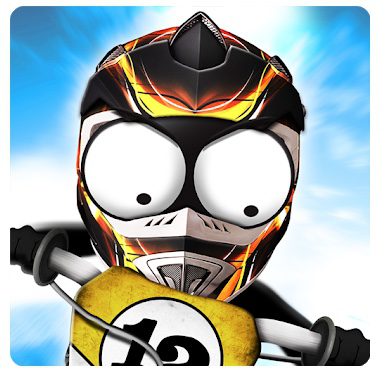 Stickman Downhill – Motocross is a racing arcade game for Android. The player, as it should be in this sport, needs to pass the track as quickly as possible, which in addition to steep bends is saturated with various obstacles.
Simple gameplay is compensated by the fact that the user must be careful every second, because at any moment there may be an obstructing object under the wheel. Given the high speed, such cases are accompanied by a long flight over the expanse of the race track.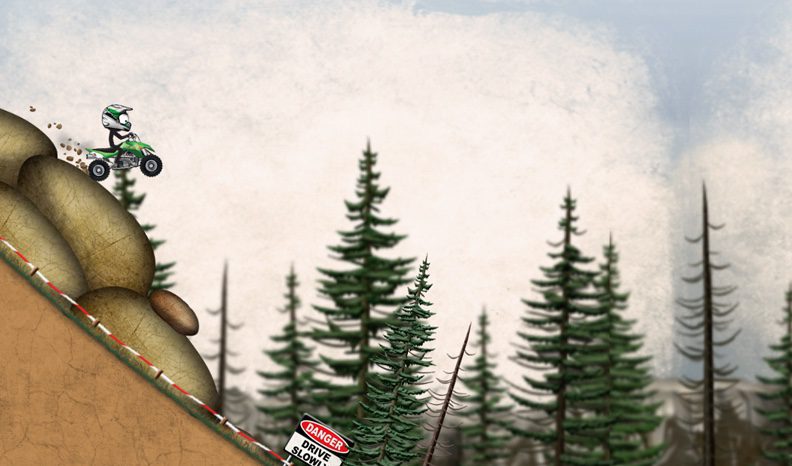 Each completed level is rated with three stars, which are awarded based on the amount of time spent. After the player passes a certain number of tracks, he is given new motorbikes with improved characteristics.
However, you won't be able to open the entire fleet of vehicles on your own, as most motorbikes can only be purchased for real money.
Features of Stickman Downhill – Motocross for Android:
Fun graphics;
Easy controls;
Interesting physics;
More than 90 different levels;
17 models of motorbikes.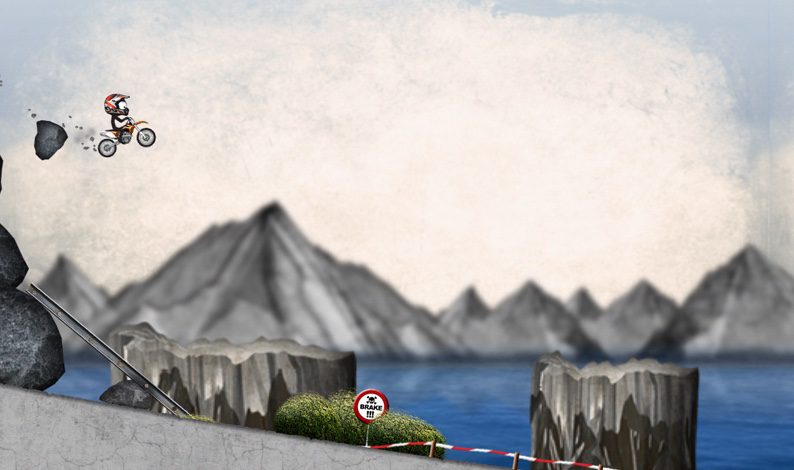 Downloads: 10000000 +
Customers rating:

(4.4 / 5)

Sky Baron: War of Planes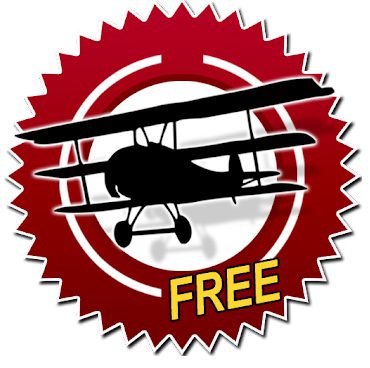 Red Baron: War of Planes for Android is a beautiful and dynamic World War I fighter aircraft flight simulator.
The war is in full swing, it's time to change the course of the battle. Take to the air in 5 different aircraft: Halberstadt, AGO, Pfalz, Albatros CIII, Fokker Dr.I. and fight against rival forces that include balloons and even airships in addition to aircraft.
Your main weapon is the hand-held machine gun, which is attached to the front of the cockpit.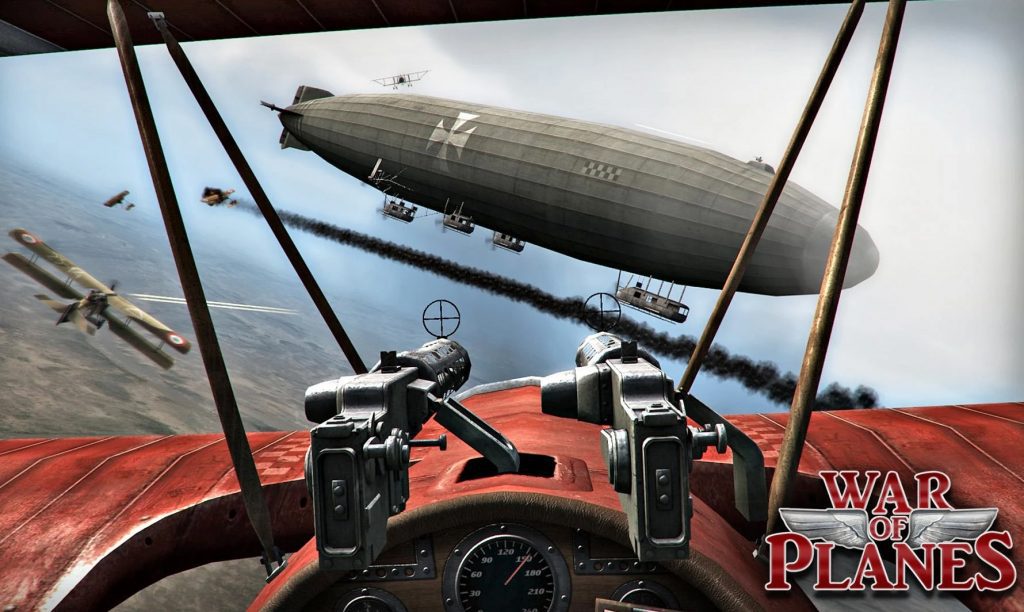 The first combat fighters are simple. The nice thing is that even at first levels the opponents are very strong and clever. Even if they are hit, they will try to shoot us down even if they fall, like a kamikaze.
Occasionally there is a peaceful task: to fly through all the green smoke rings. Sometimes you're forced to guard an airship that's flying past. Over time, new aircraft with improved armour and more powerful weapons on board will become available. If you play for a long time and save in-game currency, you will be able to fly airships and hot air balloons.
The graphics are very close to perfect. Although we can still see the pixels, the detail of the cockpit is amazing. The sound doesn't lag behind either, everything is very realistic, just the way we imagine it to be.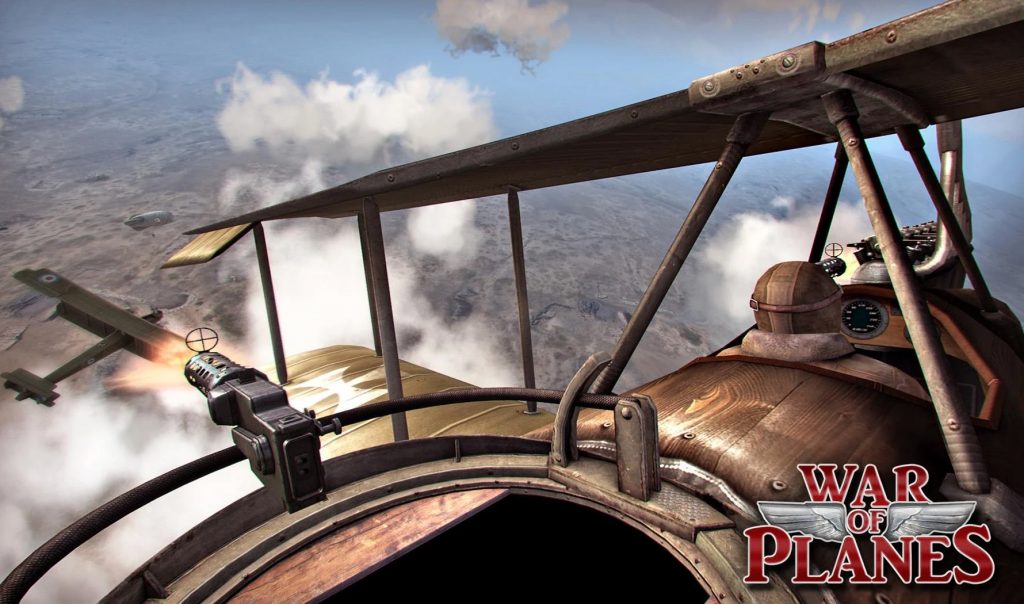 Downloads: 1000000 +
Customers rating:

(4.2 / 5)

Killer Bean Unleashed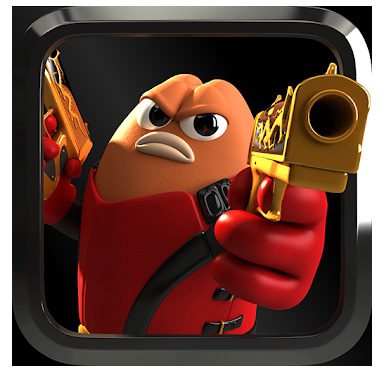 Killer Bean Unleashed is a fast-paced action game with good 3D graphics and addictive gameplay. The protagonist is a professional assassin who's just a bean in a red suit and with lots of weapons. Not only does it look fun, but it plays great despite the silliness of what's going on.
The game is story-driven and includes 19 different missions as well as three different game modes. The levels in the game are large and confusing. Sometimes you have to wander for a long time to find an enemy or a way out.
Constant shooting, jumping with shooting, luring the enemy, quick movement – all these things are fully present here.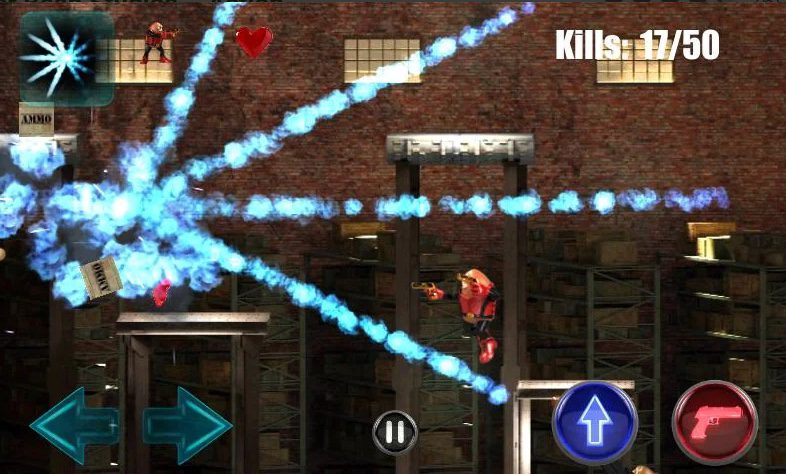 So, use different items to climb up and kill enemies. Change weapons depending on the task. Use a variety of items and move around in fast-paced mode, taking accurate shots at the target when necessary.
Killer Bean Unleashed is a addictive action shooter for Android with great physics and gameplay. Fans of the genre will love the game: fun, beautiful and not boring.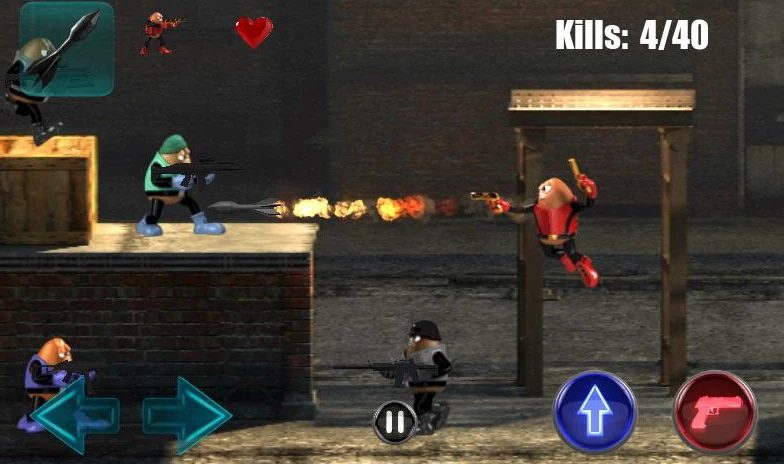 Downloads: 10000000 +
Customers rating:

(4.3 / 5)

Red Ball 4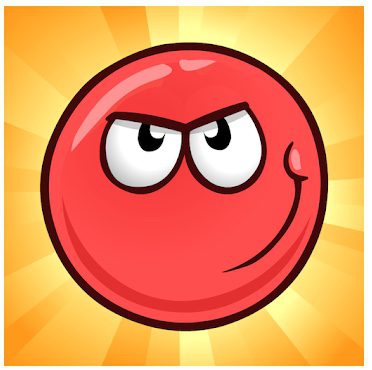 Guide the brave red ball through levels full of all kinds of dangers. Try to help him avoid death in dangerous traps, which are in great abundance encountered on the road. Help the character of this fun Android game defeat treacherous dice, which all the time want to make the whole world totally square.
The red ball goes on the most interesting and dangerous journey. It will be waiting for interesting battles with enemies and all sorts of obstacles on the way. Climb the platforms, get power-ups, defeat enemies, climb over bottomless abysses. Guide the red ball through all sorts of traps and help him win an irrevocable victory.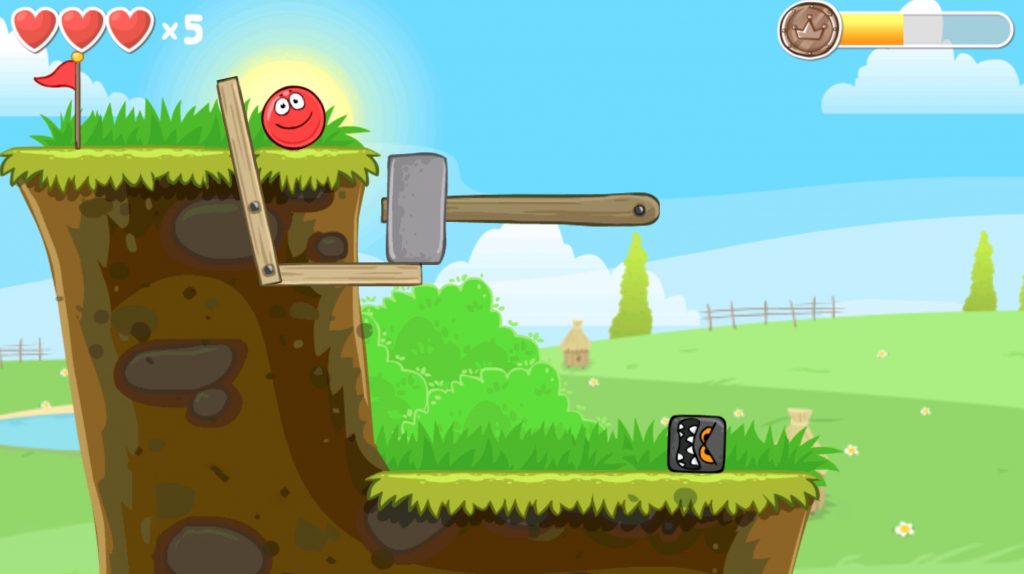 The world in this game is divided into balls and dice, with the balls being kind and harmless enough, but the dice being the opposite, they can't understand oval shapes and tend to make everything around them into a square shape. This has turned out to be an incredibly big problem for the balls and is now a big threat to the whole world, it's also like a ball.
Game Features:
75 fun levels with tricky traps;
Exciting boss battles;
Fun soundtrack;
HID gamepad support.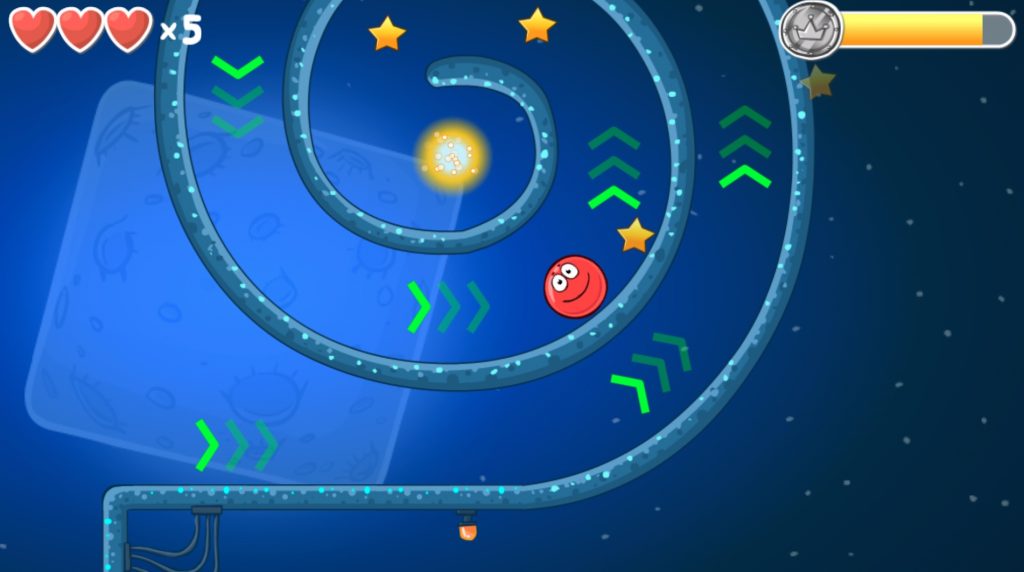 Downloads: 100000000 +
Customers rating:

(4.5 / 5)

Hello Neighbor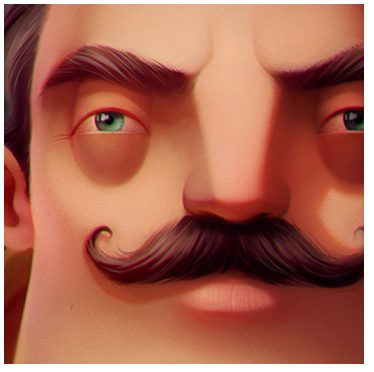 Hello Neighbor is a challenging and addictive game that is sure to please all horror fans.
The aim of Hello Neighbor is to break into your neighbour's house. Not a real neighbour, of course, but a virtual one. Do it harder than it might seem at first glance.
The fact is that the player is opposed by a full-fledged artificial intelligence, which learns from its mistakes and takes into account all the actions of the player. Thus, the enemy can set traps for those who like to climb into the house through the window, as well as with a high probability of being able to track down and catch the player if the latter is spotted.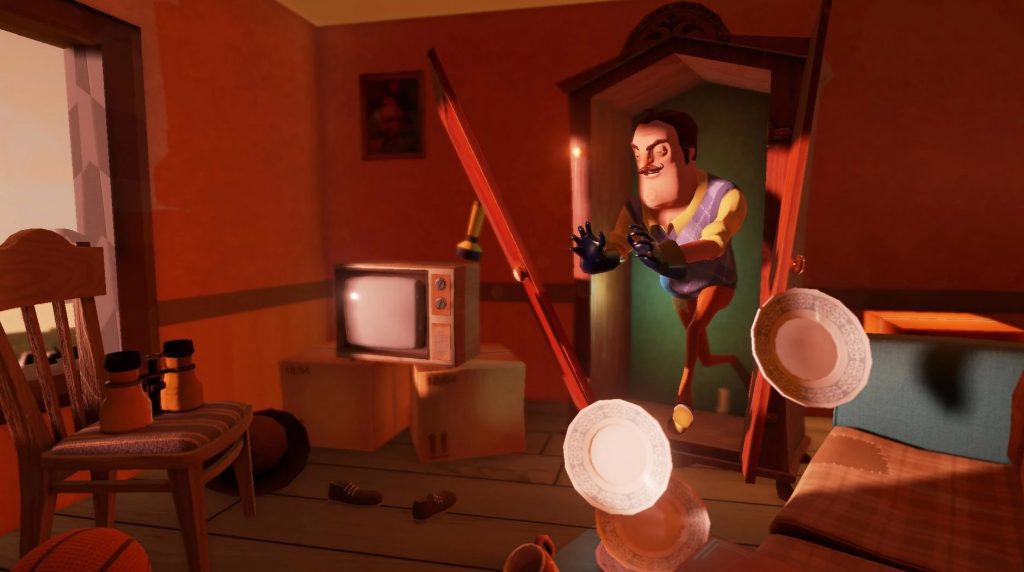 Once inside the house, you'll need to find the items needed to get into the basement. To do so, you will have to explore the whole house and unlock many mini-games, which makes Hello Neighbor even more fun and interesting.
Download Hello Neighbor for Android and uncover your neighbour's spooky secret by quietly exploring his house.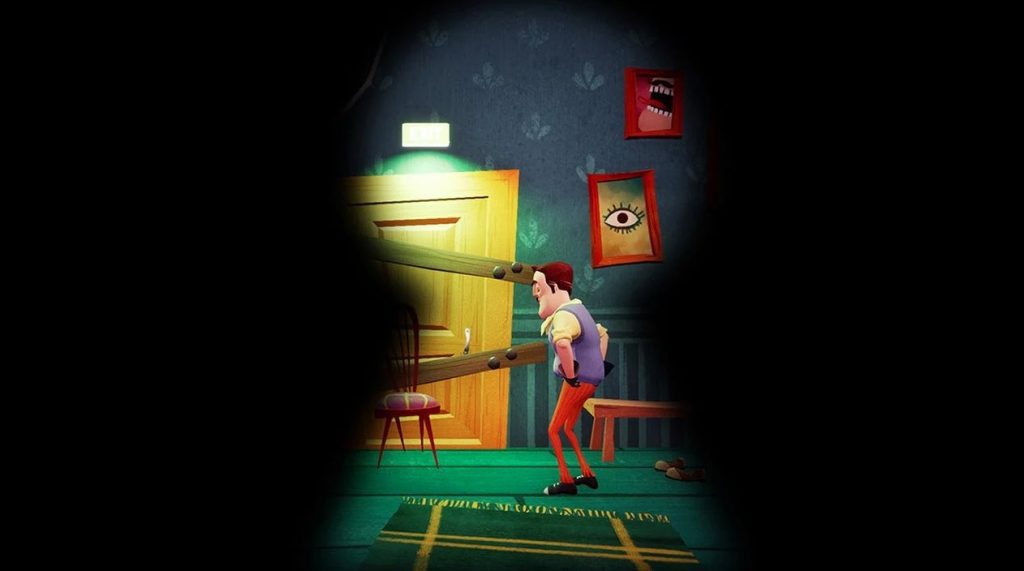 Downloads: 10000000 +
Customers rating:

(4 / 5)

Street Fighter IV Champion Edition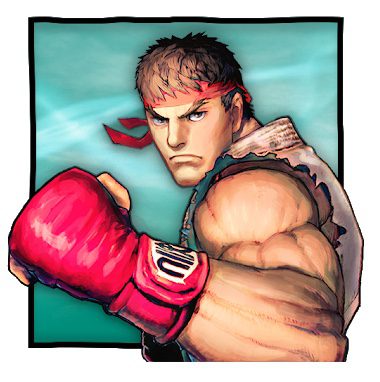 Street Fighter IV Champion Edition is an exciting fighting game for Android mobile devices. In this game, you have to choose a fighter from 32 characters presented and take part in fights against real players from all over the world.
A mobile game that is sure to appeal to all fans of fighting games. It has a familiar gameplay and supports several control options. Avid mobile gamers will do well with the use of a virtual gamepad, and those who are more accustomed to playing on PC or consoles, will be pleased with support for Bluetooth-controllers.
Regardless of the control option you choose, you'll be able to easily use powerful combos and special attacks of all 32 characters. Street Fighter IV Champion Edition features multiplayer, in which you have to fight against players from all over the world, as well as single-player, arcade mode.
Game features:
Availability of 32 fighters;
Easy controls;
Support for Bluetooth controllers;
Availability of single arcade mode and global multiplayer;
Four difficulty levels;
Dynamic gameplay;
Nice graphics;
Please note that this is not the full, free version of the game. To gain access to all fighters and modes you must pay a fee.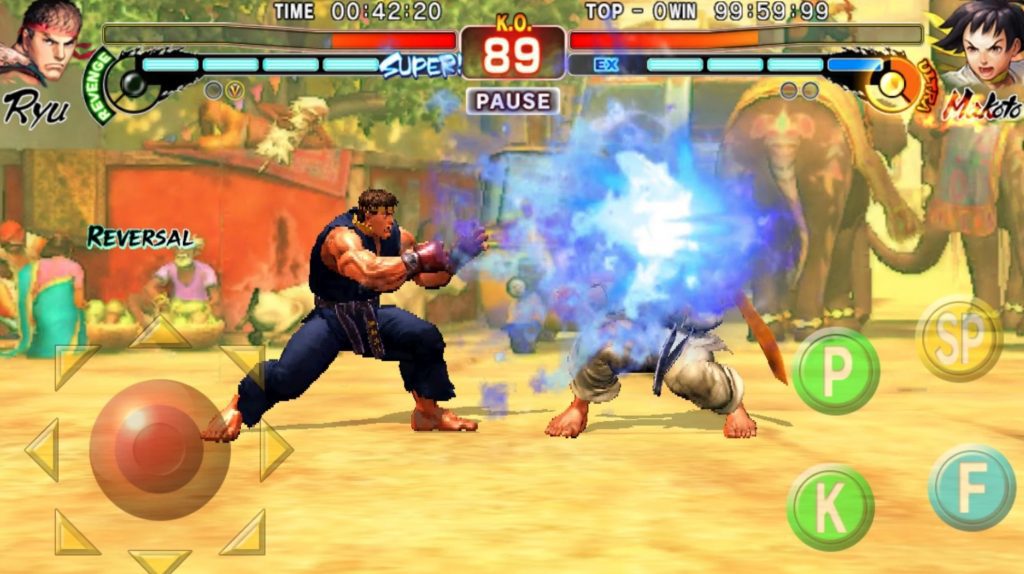 Downloads: 5000000 +
Customers rating:

(3.5 / 5)

You may also like: 11 Best Physics-Based Games for Android
Ice Rage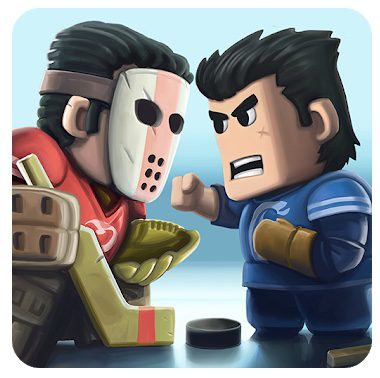 Ice Rage is a very peculiar game of hockey: get ready to battle in wild two-on-two matches on the ice, where the only thing that matters is the lack of barriers.
Artificial intelligence will control your goalkeeper, who usually does his job perfectly, stopping most shots only if they weren't taken perfectly. Of course, the opposing goalkeeper will play the same way, so you'll have to work hard.
The best thing about this game, apart from the fact that you can play alone against the computer and choose your character (you can choose from a bear, skeleton and many other fun characters, for example), is that you can play against a friend using the same device.
Ice Rage has great graphics and fun characters that are sure to please anyone.
It's a fun game that's mostly designed for online play. However, being able to play on the same tablet with a friend can probably make it a great way to have fun.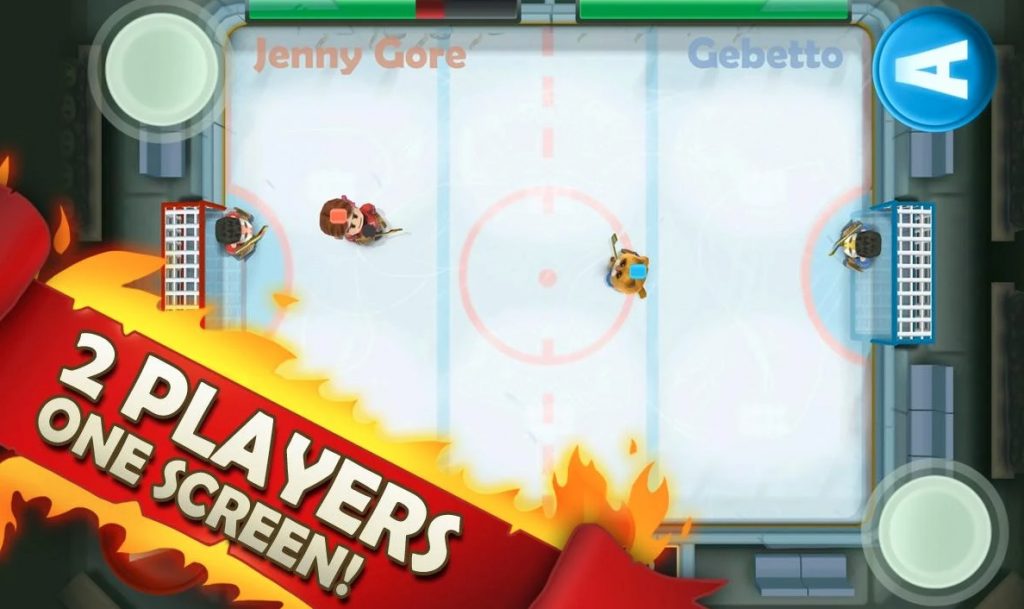 Downloads: 5000000 +
Customers rating:

(4.1 / 5)