There are thousands of games in a variety of genres on the Play Store, but most of them are designed for single-player play. But what if you and your friends want to play a game together? There aren't many such projects, but they do exist. We've chosen for you the best 9 party card games to help you pass the time and have fun.
UNO!™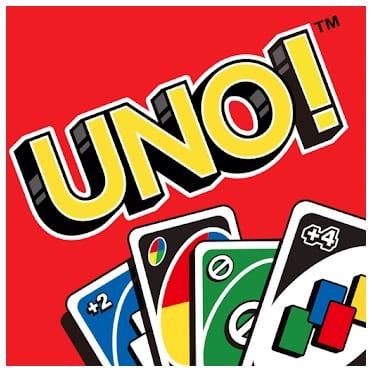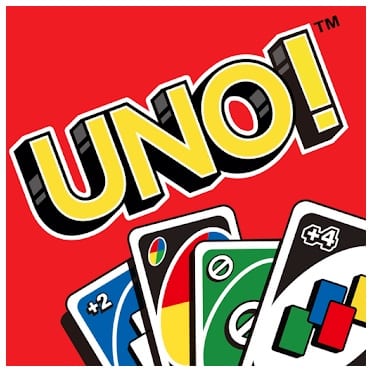 The well-known card game UNO!™ has a new official app – with new modes, rules, and tournaments. Now you can play UNO on the go, no matter where you are.
This competitive game is perfect for groups of friends or family get-togethers, but now you can also play it while you're on the go.
With its new multiplayer features, UNO!™ will allow players to connect with each other regardless of whether they are playing on smartphones or tablets. In addition, players will be given the opportunity to challenge 3 opponents at once in real time.
See the full list of game features:
Create a game and invite friends and family to a match;
Challenge millions of players worldwide;
New best player list;
Customize player avatars, playing field backgrounds, card suits, and special effects;
Play online over 3G or Wi-Fi;
Compete against other players on iOS and Android;
Connect to play on Facebook Connect or Game Center.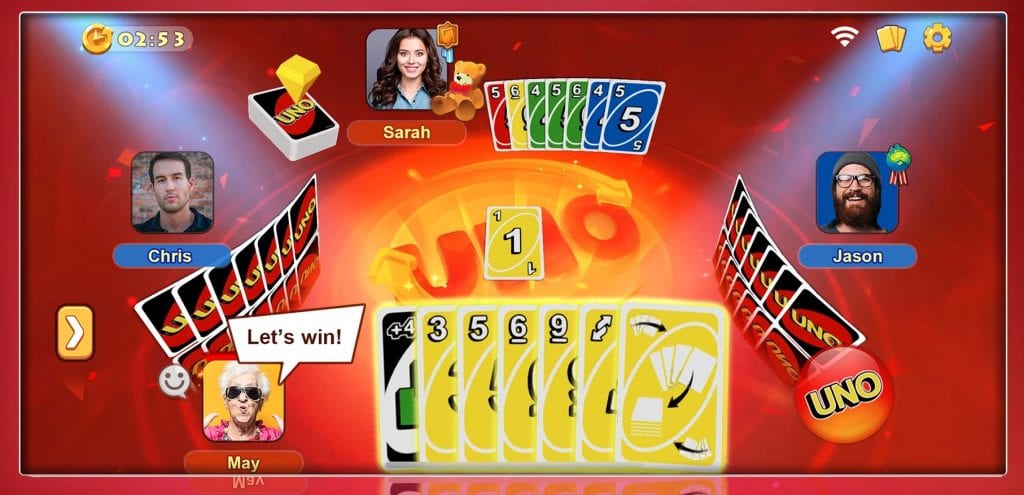 Downloads: 50000000 +
Customers rating:

(4.3 / 5)

You may also like: 17 Best puzzle games for Android
Card Party! Uno Online Games with Friends Family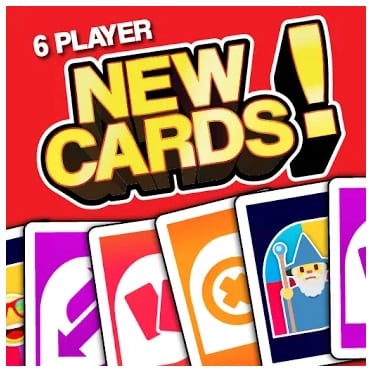 Card Party! Uno Online Games with Friends Family is what your need for a fun party with friends.
It's a classic variant of a well-known card game. The app has a bright design and several game modes.
To win you need to get rid of all your cards. When it is your turn, play the card that matches the color or denomination of the top card from the pack in the center of the table.
In the game, you can find classic cards as well as those that are enhanced with interesting features like Almighty Wizard, Megablock, Warp Pipe, Arrow, Hand Swap.
Get rid of cards in your hands, block the opponents' moves, turn the table, and change the game in your favor.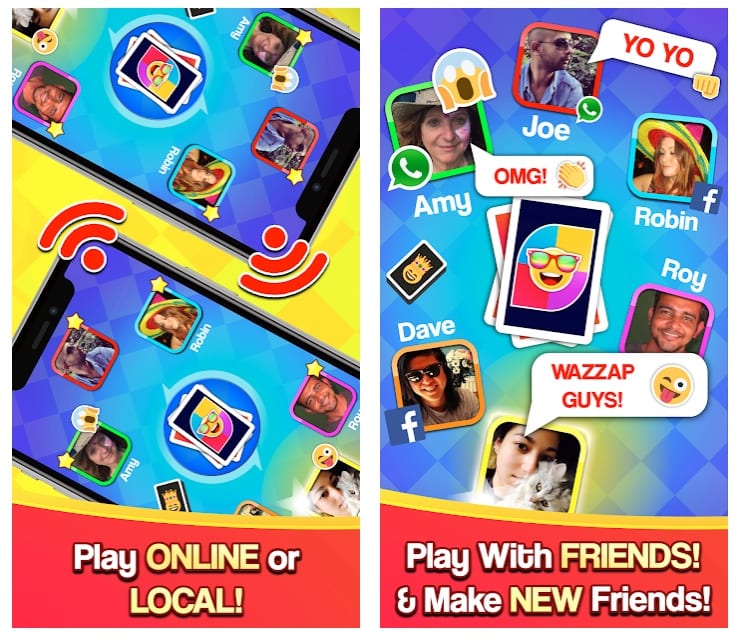 Downloads: 1000000 +
Customers rating:

(4.3 / 5)

WILD CARDS Online: Multiplayer Games with Friends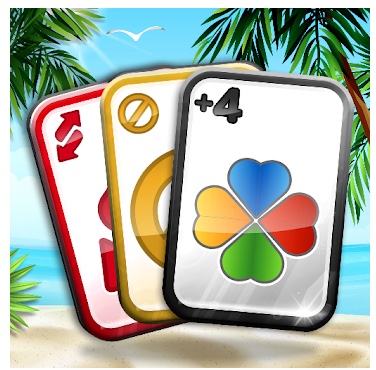 This card game is great for fun parties. With it, you can compete with friends in a card game for 2-4 players. A good option for a fun time with family or friends!
The game interface is intuitive and the gameplay is realistic. You can play without the internet or online. The graphics and audio in the game are groovy.
What are the rules in this fascinating game? On your turn, play a card of the same color with the same number as the previous player's card. When any player lays down his last card, the game ends.
Of course, the game has nice features that you will learn about by downloading the application. It's free to download.
The perfect game to play with your friends.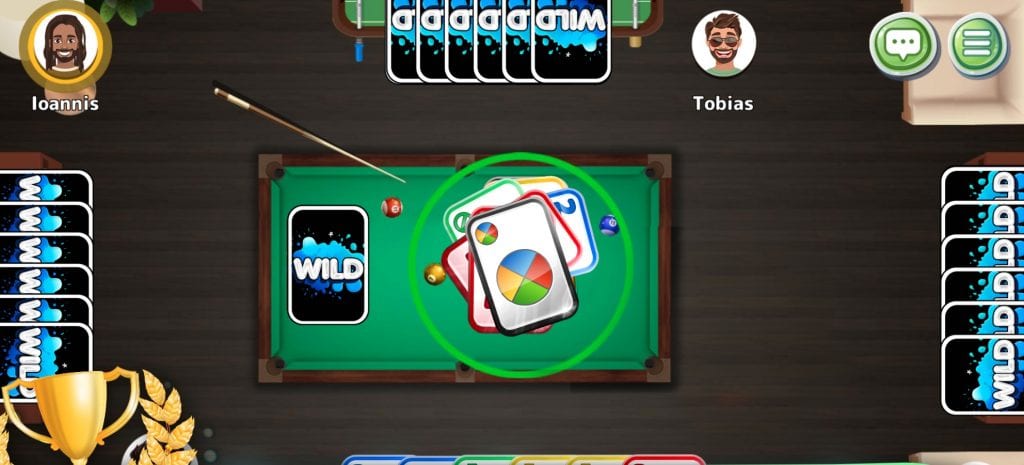 Downloads: 1000 +
Customers rating:

(4.9 / 5)

MONOPOLY Poker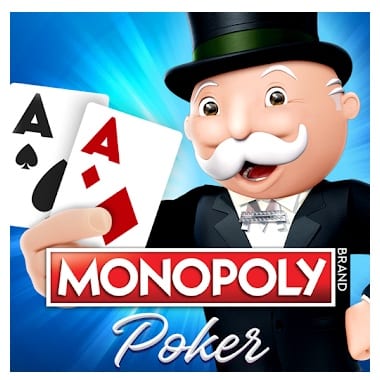 An unmissable classic that no board game collection can do without. Use your starting capital wisely and build your economic empire to the envy of all.
One of the best Texas Holdem games at the moment. The quiet palettes and non-toxic design keep you focused on the game, unlike most other poker games.
You can invite your friends to play in a tournament… but can you beat them? Show them what you can do!
The visuals and sound effects are great. I would recommend Monopoly Poker and give it a solid 5 stars! I don't think the rules need to be described because the game is so popular. Someone in your company knows them anyway. And the app is so intuitive that it's easy to understand.
The game is good, the poker is enjoyable, the only annoying thing is the irritating advertisement for buying chips every time you log in.
But overall, very nice atmosphere in the game and good graphics.
Downloads: 1000000 +
Customers rating:

(4.1 / 5)

29 Card Game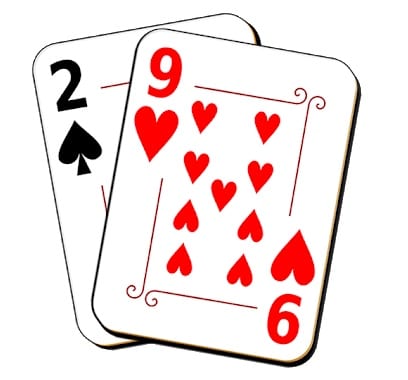 29 Card Game is also a good party card game. There are several modes: Single Play, Random Match (2 players), Random Match (4 players), Game with friends.
Playing with friends is fun. There is a built-in chart in the game.
The standard deck is played with 32 of the 52 cards. In this game whoever has jacks and nines is the king of the room, so don't forget the value of each card if you want to win. The interface is intuitive so you will not have any problems if you don't know the game well.
Try to make the best move, but remember that each card adds points and they are not all worth the same amount. When you get rid of cards, it's your turn to count the points. Can you get more than your opponents?
The game can be played via Bluetooth as well as in Online and Offline modes.
It's possible to change the exterior component. You can choose the color of the playing field, the design of the back of a card, etc. Check the settings for this.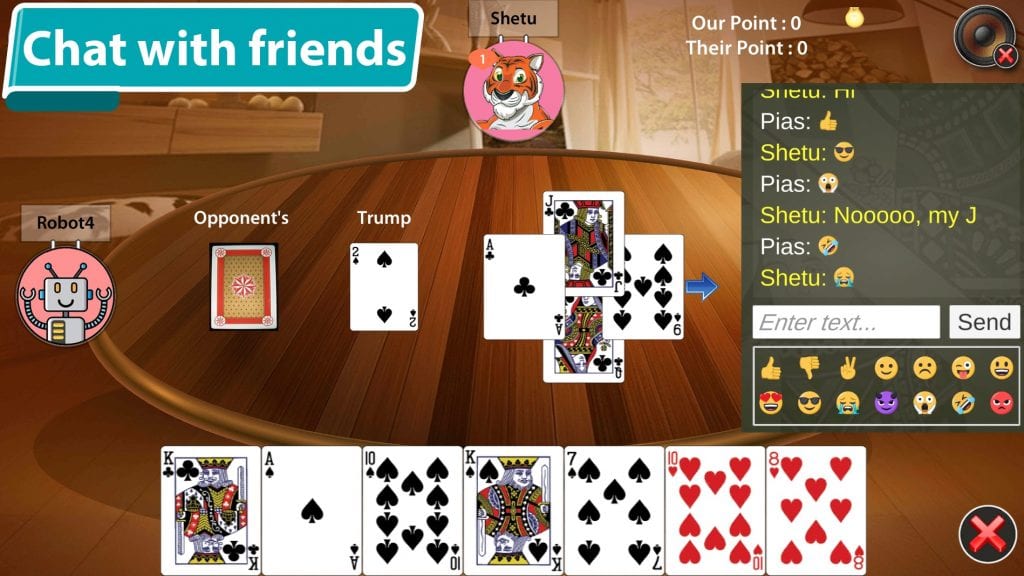 Downloads: 5000000 +
Customers rating:

(4.2 / 5)

Poker Heat™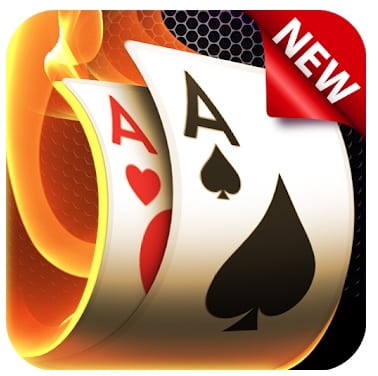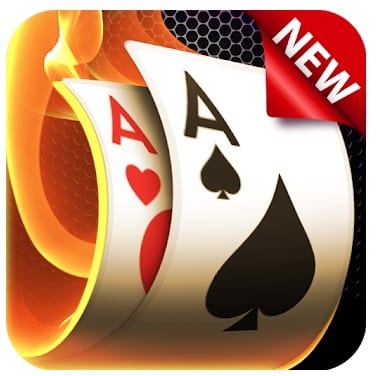 If you like poker games and want to compete in rooms full of players, Poker Heat™ offers rooms open 24/7 where you can play against over half a million other players.
Your game at Poker Heat™ starts with enough money to get you into the most elementary-level rooms. As you rack up wins and win money, you can move on to playrooms with more experienced players, good enough to take you down with just one single bluff.
This game contains nine separate rooms where you can win money and also take part in different leagues. You can compete in seven events, ranging from beginner level all the way up to the seasoned pros.
The games are moving fast, so you won't keep the other players waiting, but they won't waste your time, either. Thus, there's no room here for players who aren't fully focused on the course of the game; if you don't make a move within five seconds, you're out.
When you enter to play Poker Heat™, you'll receive a daily bonus which can be used to play in any of the rooms. Show off your skill and luck in five-person matches around the same table and win the ultimate jackpot.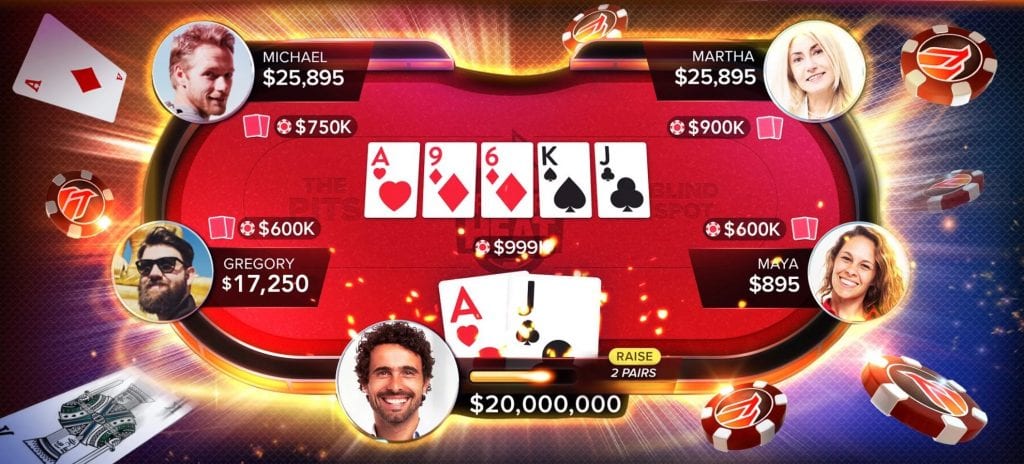 Downloads: 5000000 +
Customers rating:

(4.4 / 5)

6 takes!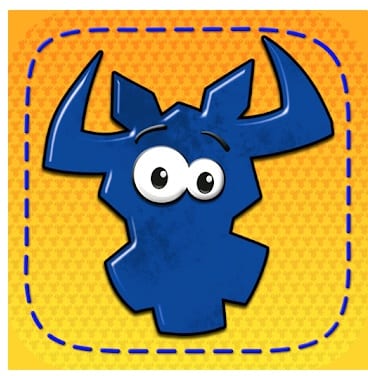 If you like card games, don't hesitate to download this app. It's an electronic version of the board game sold in many shops under the name "Cow 006".
As the game loads, a cow's head bobbing in the air appears on your mobile screen, hypnotizing you with its surprised stare. The start menu is quite laconic. On the top line, you can add your name, followed by sections: changing your character's color, game duration, number of opponents, difficulty level, and game options. One of the most interesting is the cooperative mode.
The rules are fairly simple: opponents each receive 10 random cards, and each turn they must play one of them from their hand, placing it in one of four rows (the starting row cards at the beginning of the game are also chosen at random).
All cards are numbered sequentially from "1" to "104", with the number of cows indicated at the top and bottom of the picture. The opponents lay one card in front of each other at a time, face down. The players then turn them over and place them in rows in ascending order from lower to higher numbers. The player who places the sixth card in the row takes the previous five cards, and the sixth card (just played) becomes the start of a new chain.
Overall, 6 takes! is a good implementation of the tabletop version. The game itself is designed to be attentive and calculate combinations and in order to win you have to manage the cards wisely and try to make sure that the fateful sixth cow is played by your opponents.
Although the game is paid for, the price is quite minimal. And it's worth it if you plan to diversify your meeting with friends.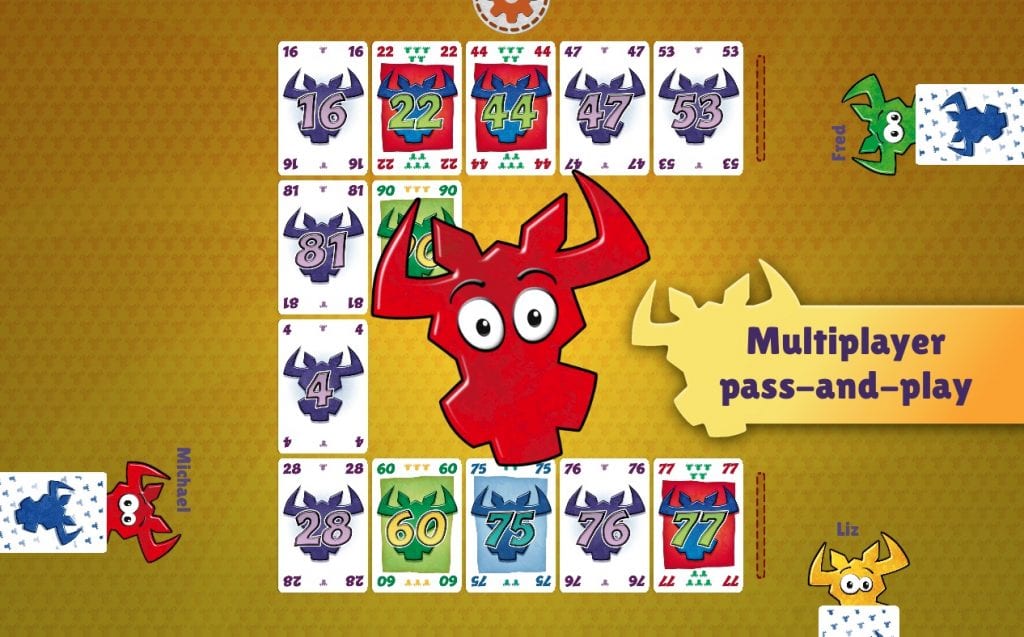 Downloads: 10000 +
Customers rating:

(4.5 / 5)

Rummy Friends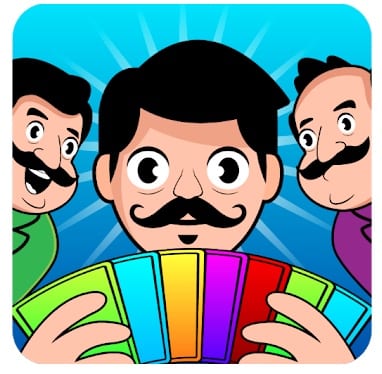 A cool card game for fun evenings in the company of friends. Great for all lovers of such games.
To play with friends, you must first create a new private room for yourself. Then invite all the friends into the room and start the fun!
The app is currently available for Android only. If one still doesn't have an Android, you can play by visiting rummyfriends.com.
With its new multiplayer features, Rummy Friends will allow players to connect with each other regardless of whether they're playing on smartphones or tablets.
It's really not a complicated card game with simple rules. Everyone can learn the rules and get involved.
The Rummy Friends is free to download. It can be played with friends or family. Everybody will appreciate the chat feature.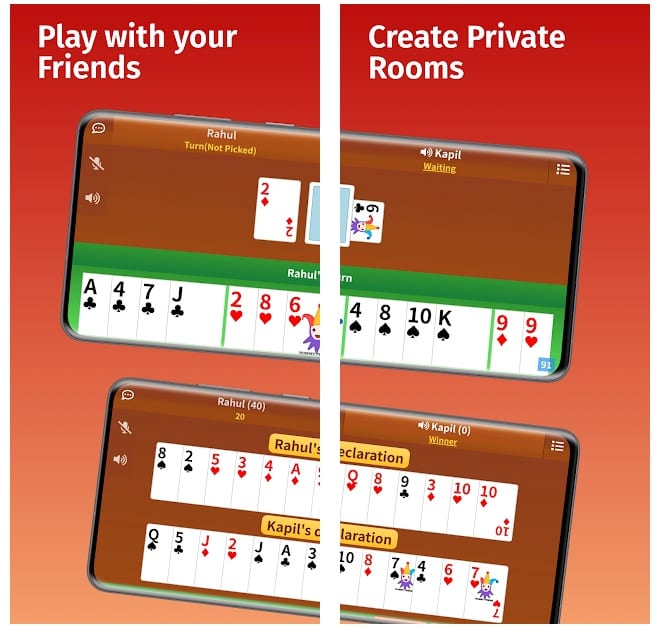 Downloads: 50000 +
Customers rating:

(4 / 5)

You may also like: 11 Best Mahjong Android Apps in 2021
Phase 10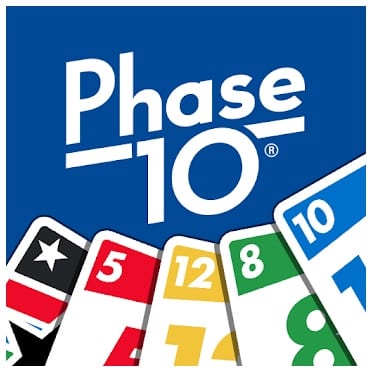 Phase 10 is a fast and exciting card game, something between Rummy and UNO.
The game is very interesting. You want to play and play and pass the levels one by one.
At first, it may be difficult to figure out the rules, but after 2-3 games everything becomes logical and understandable.
The excellent and intuitive scoring system, the speed of the game, its serious difficulty in passing – all combine to make it great!
It's really a worth game to play. Unobtrusive advertising. But some players do complain about lags in the game and too fast energy consumption. There is a problem specifically with the long energy recovery time.
Energy takes a long time to regenerate, yes, but in the meantime, you can play an unlimited number of times with real players.
Challenge your friends and exchange messages in the in-game chat. It'll be fun, trust me!
Downloads: 1000000 +
Customers rating:

(4.3 / 5)