Open world games offer players great freedom – you are given a huge world for research, in which you can do everything that the game offers.
Exploring land, running errands, fighting, building something – usually, open-world games offer something of the above. In this list are games with the open world, which you can run and pass on your Android device, whether it is a smartphone or tablet.
If you are lazy to walk in the street, walk in the game with the big open world, exploring every corner of it.
Sky: Children of the Light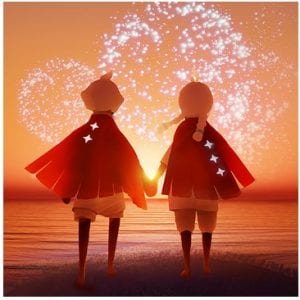 Sky: Children of the Light is a very unusual time-eater for Android from the developers of Thatgamecompany inc, in which we will have an unforgettable adventure in a surreal world.
In addition to non-trivial gameplay, the game has a very interesting design of numerous and very spacious 3D-location, atmospheric graphic design in a cartoon style, great animation, and high-quality sound.
The main task is to explore the locations as well as to help everyone who needs it. At first, it may seem that we are alone in the whole world that once was inhabited by spirits. It is the search for the spirits that should be done first of all.
In the hands of the main character (or heroine), there is a magic candle, with which you can share your energy. The latter is needed both by the ghosts of the past, and other players who have decided to look into this wonderful world.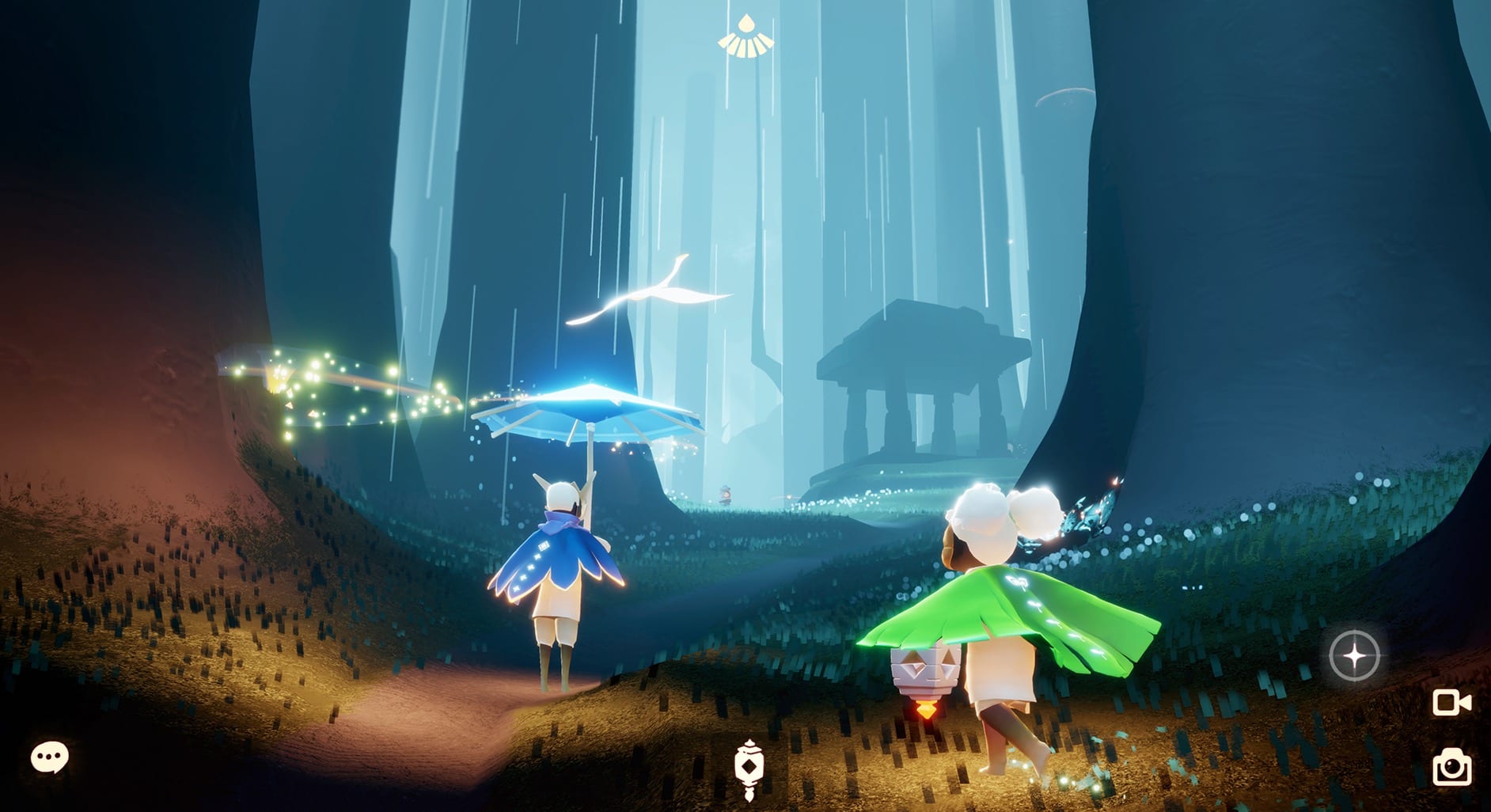 And it is safe to assume that one day you will also need a light. And if you can't get it yourself, it will be enough to call for help in a special way and someone will respond to your request.
All thanks to the fact that there is no competition in the game and all gamers help each other with great pleasure. By the way, the world is so big that it is not difficult to get lost. But even if it happens, it will be enough to call for help and someone will appear nearby.
By performing various tasks, we will increase the size and strength of the coat, which plays the role of wings and helps to fly. To collect flight energy, we will collect sparks from candles, help other gamers and ghosts, glide on the grass, catch butterflies or stars. In general, you just spend time in this unusual world, reminiscent of paradise, and the progress doesn't take long to wait.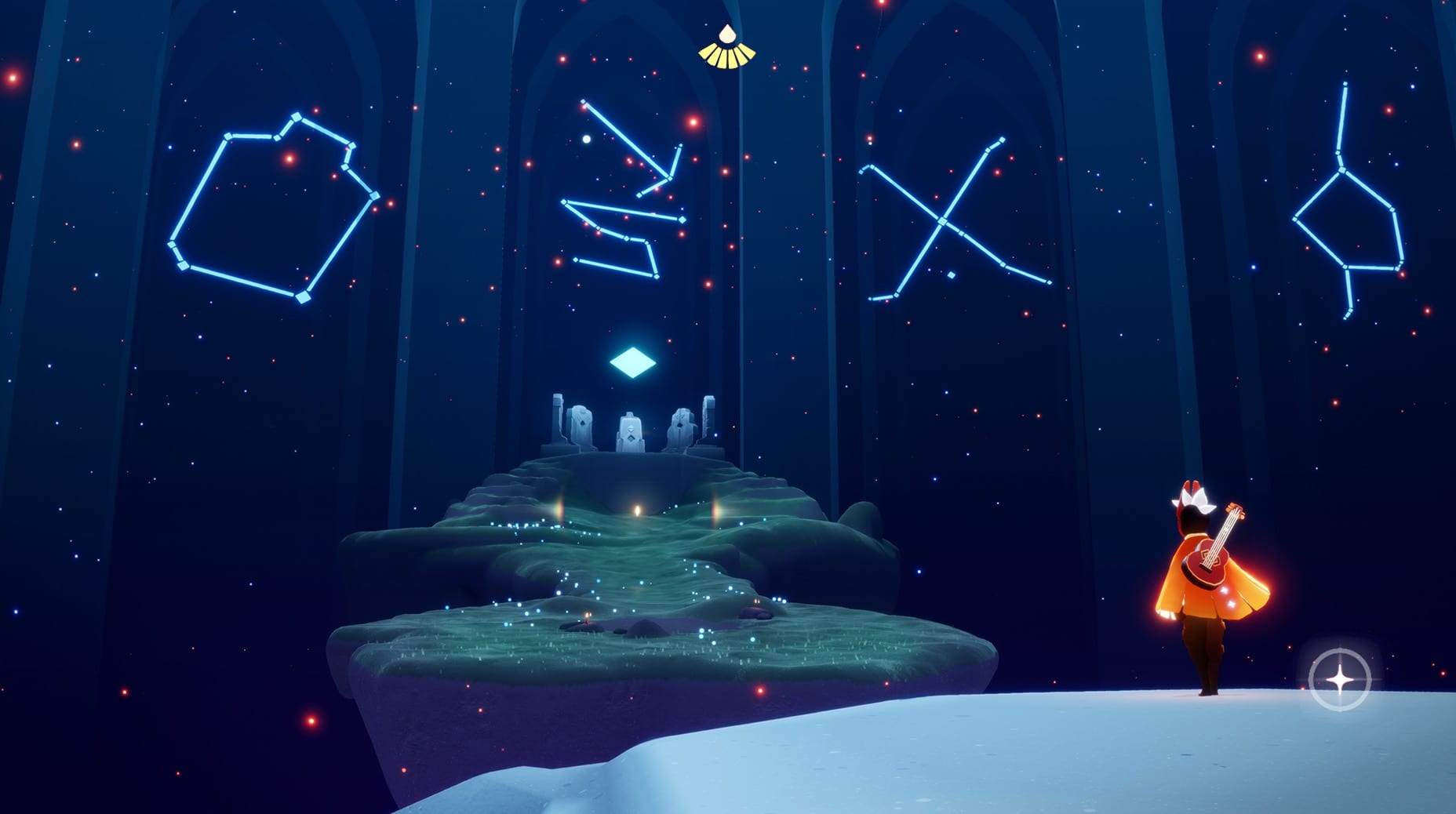 Downloads: 5000000 +
Customers rating:

(4.7 / 5)
You may also like: 11 Best survival games for Android
Totally Reliable Delivery Service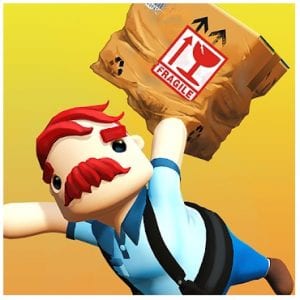 Totally Reliable Delivery Service is a non-trivial arcade simulator for Android from the developers of tinyBuild, in which we will be engaged in the delivery of packages to recipients. And this can be done as in the proud solitude, and in a team of up to four people from among real gamers.
The game has the original design of a fairly spacious 3D-location, high-quality graphic design in cartoon style, funny animation, and good sound.
Our task is to collect the parcels in special automatic machines, and then deliver them intact to the specified recipient. And to find the latter is quite easy.
It's enough to turn around and you will be able to see the point on the location where you should go. At the same time, it is desirable to act carefully. Especially in situations when you deliver something fragile. For example, chips, which can crumble if you put the box down and tumble.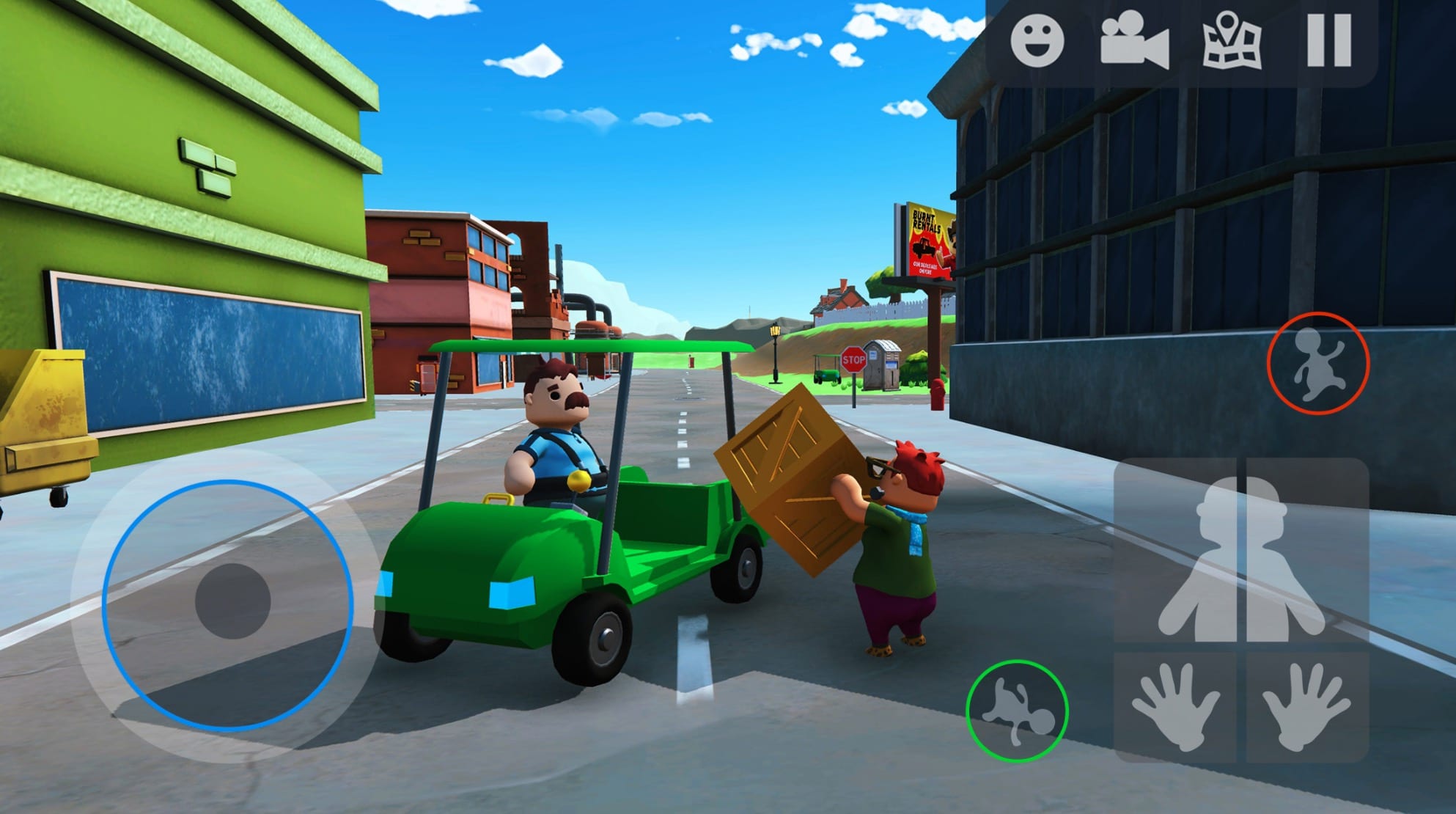 You can use transport. The question is whether you can carefully load the parcel and deliver it on a smooth road.
It's very difficult to act carefully in this game. You will understand it when you try to move the main character and see how "jelly" he turned out to be.
Totally Reliable Delivery Service – this is a really unusual simulator for Android, which will introduce you to the work of the poor people, running around the streets of the city with parcels in their hands.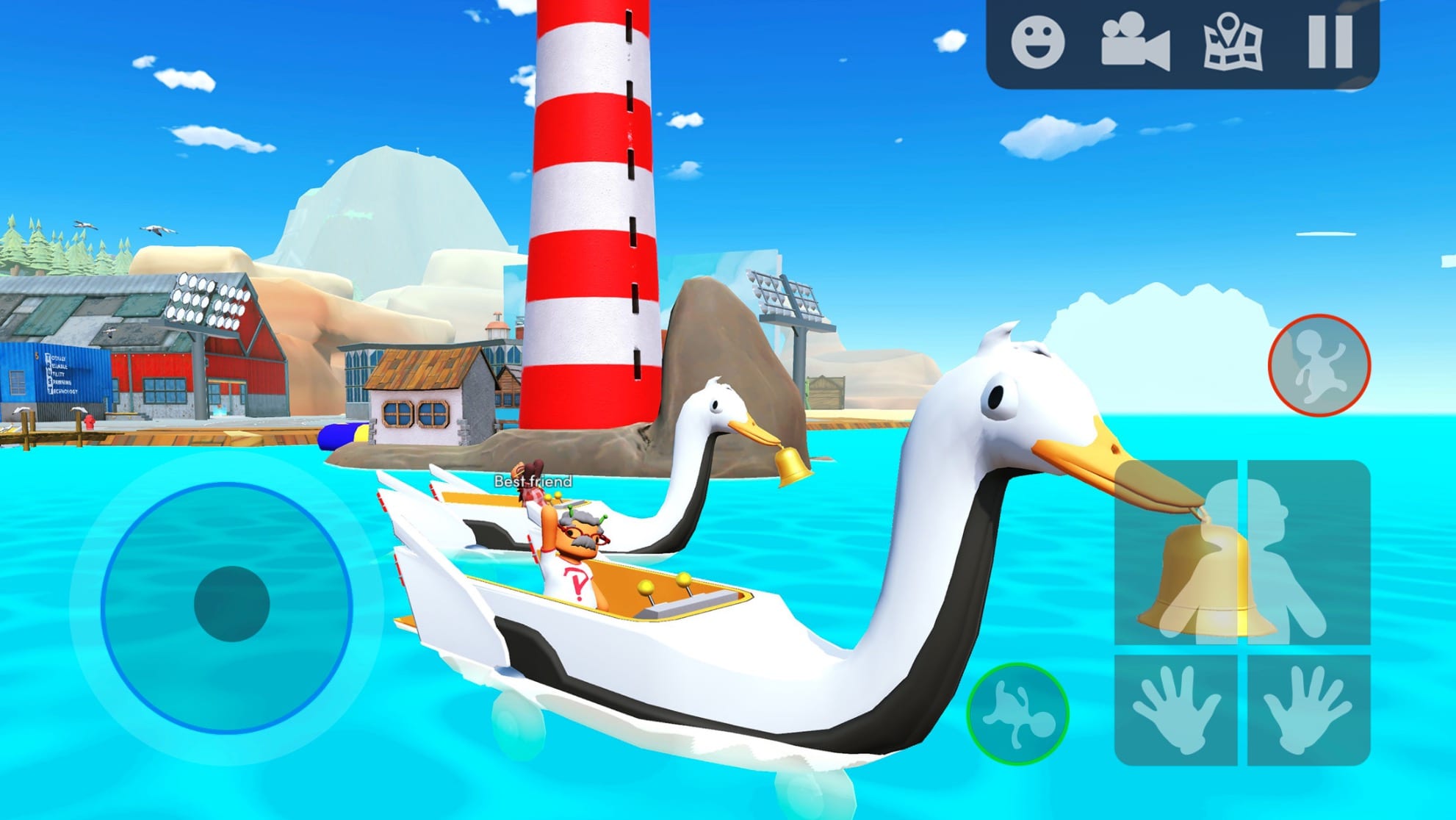 Downloads: 5000000 +
Customers rating:

(4.1 / 5)
ARK: Survival Evolved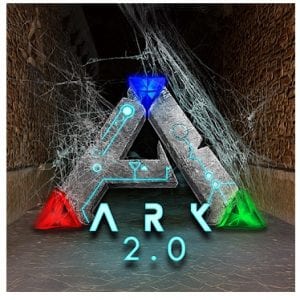 ARK: Survival Evolved is the original survival simulator for Android from the developers of Studio Wildcard, which will send us in the Jurassic period. Yes, everyone knows that there haven't been people yet, so we are waiting for a severe trial.
Without any knowledge of the nuances of the time, we are forced to survive in harsh conditions among the dinosaurs in the wildest places.
As soon as we get to the island, the main character is surrounded by prehistoric nature. Everywhere there is a fern, palm trees, and other exotic plants. The majority of animals don't show aggression. In any case, if we ourselves don't approach them.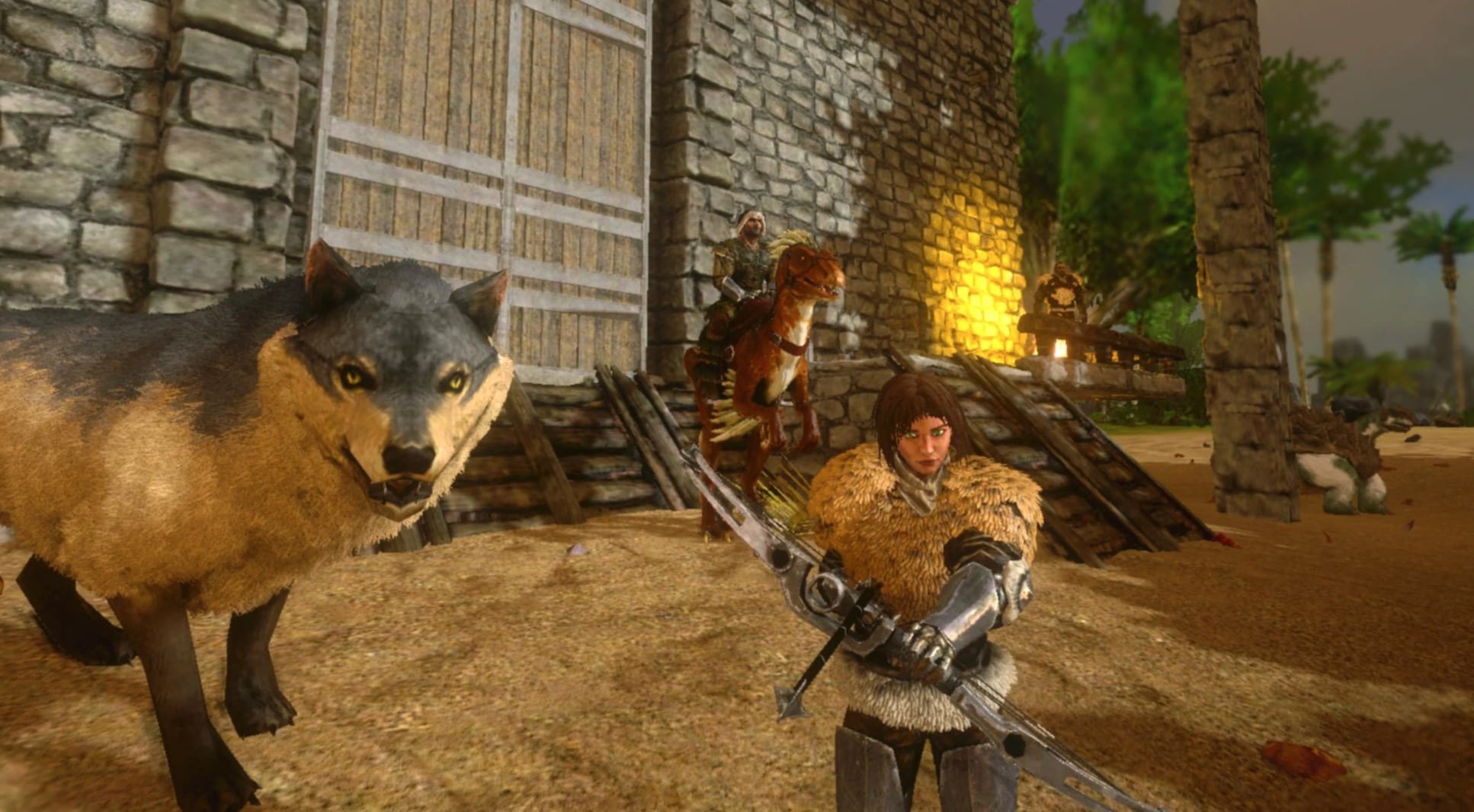 With a first-person perspective, you must explore your environment in search of materials to make tools and objects to improve your equipment. The 80 different dinosaurs you will encounter will also provide you with resources and even transportation. Obviously, most of these wild predators will want nothing more than to kill you, so you will have to be careful.
The game can be played either in single-player mode or online, where you can collaborate (or fight with others).
However, without nuances didn't do and the main thing is that the game is very demanding to the capabilities of the device. Even the minimum quality of graphics in the settings will not allow you to enjoy the gameplay on weak devices.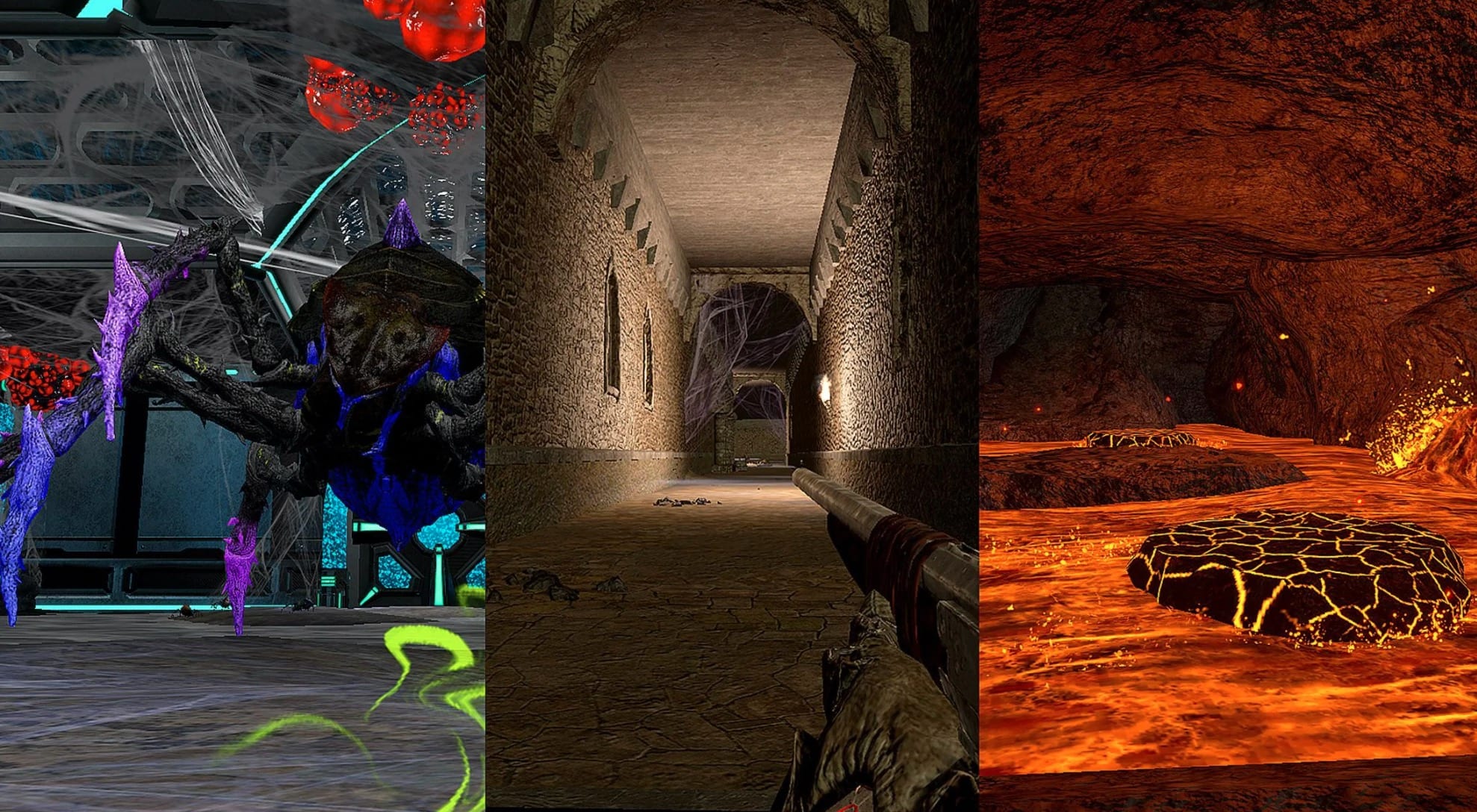 Downloads: 10000000 +
Customers rating:

(4 / 5)
Genshin Impact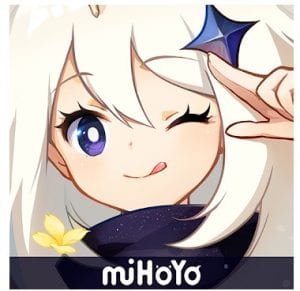 Genshin Impact is a fascinating and extensive journey with anime art graphics. Discover a whole new fantasy world, where you will find both new friends and enemies.
In total, there are 7 different worlds in the virtual game, each perfect and unique. Create your own unique character. You decide for yourself what he will look like and what weapon he uses to eliminate enemies.
At the beginning of the game in Genshin Impact you get a hero from the category of either wind or earth. However, as certain characteristics develop, you will quickly be able to open other heroes of fire, thunder, and ice.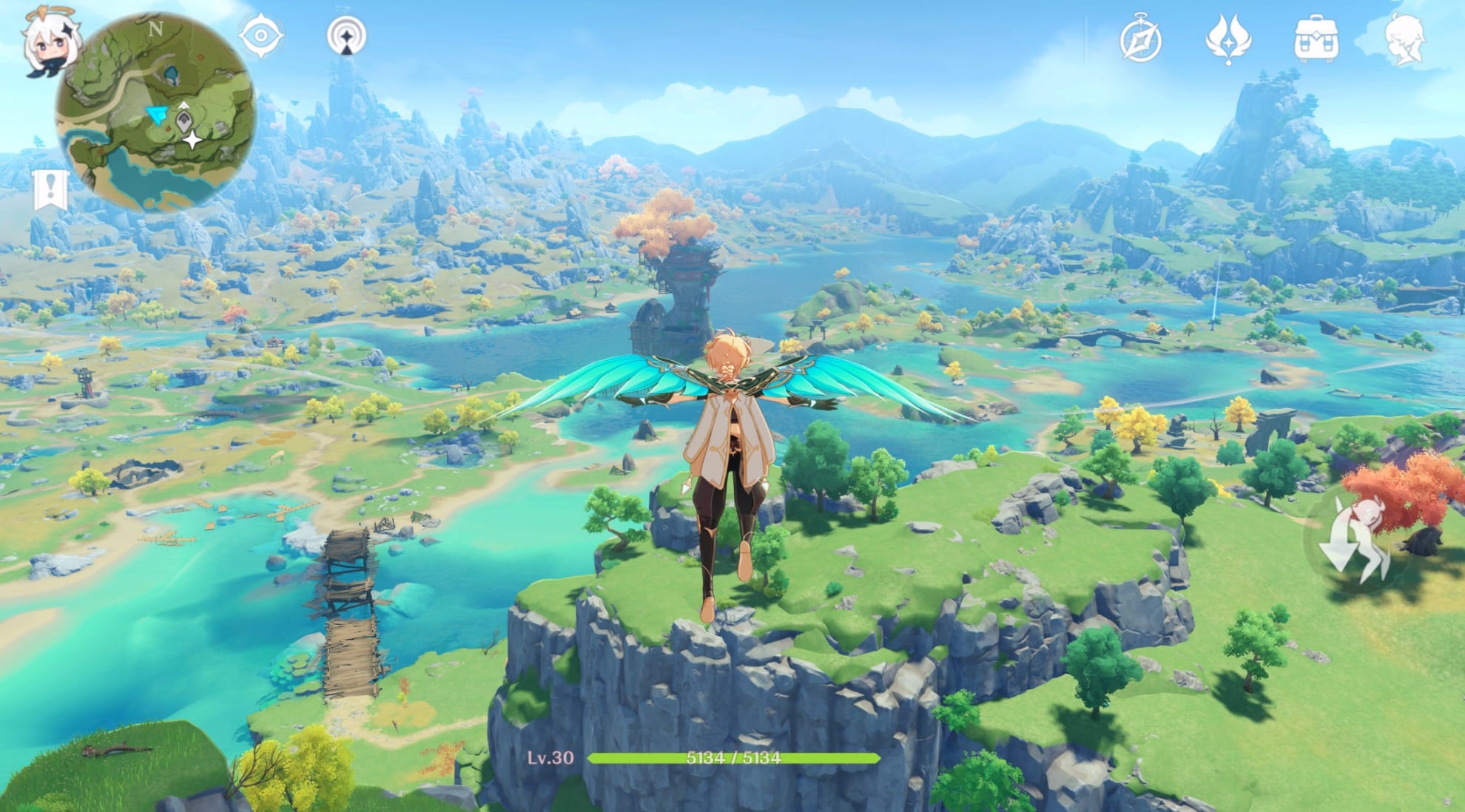 The ability to combine several characteristics will allow you to form a balanced team that can comb through each area of the map.
The ability to fight with three other friends definitely makes playing the game Genshin Impact even more exciting. No matter which device or console each player use, the main thing is to join forces to successfully defeat each of the monsters and come out victorious from each mission.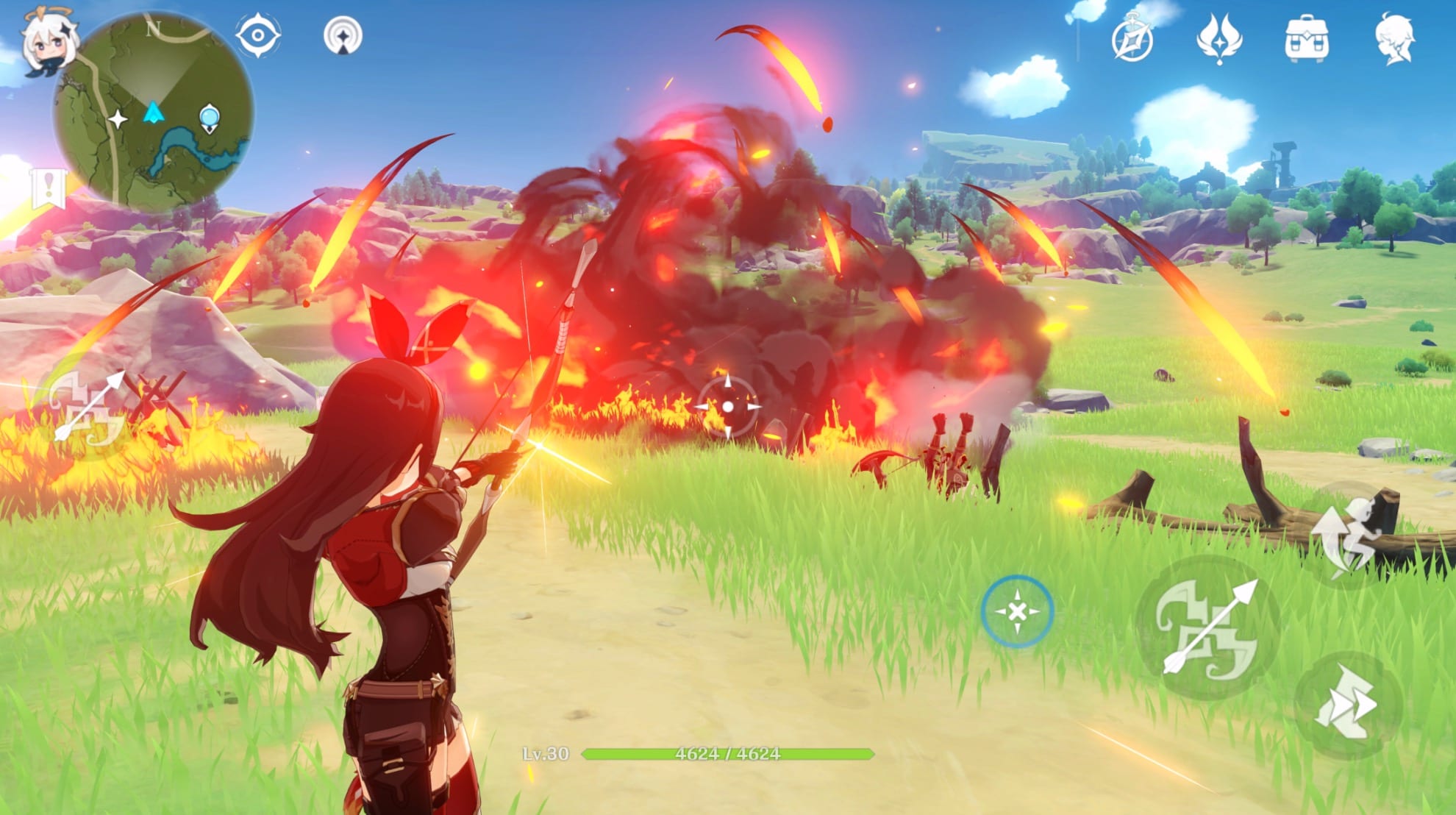 Downloads: 10000000 +
Customers rating:

(4.4 / 5)
Dark Days: Zombie Survival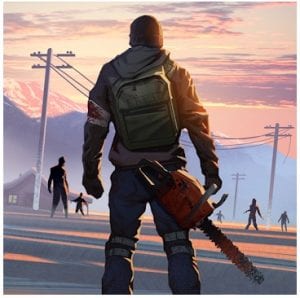 Dark Days: Zombie Survival is an exciting survival in the world of apocalypse and monsters. Once again, the virus has destroyed the population and turned them into walking dead.
You have to become a fighter for survival and fight against this terrible force. Travel through the area and destroy evil, gradually find friends, solve a variety of missions, and reach new episodes.
Tactical survival shooter, in which players are engaged in building a house and collecting resources. Anyone who survived must have a strong fortification, which will become a refuge. Its construction will have to do on their own.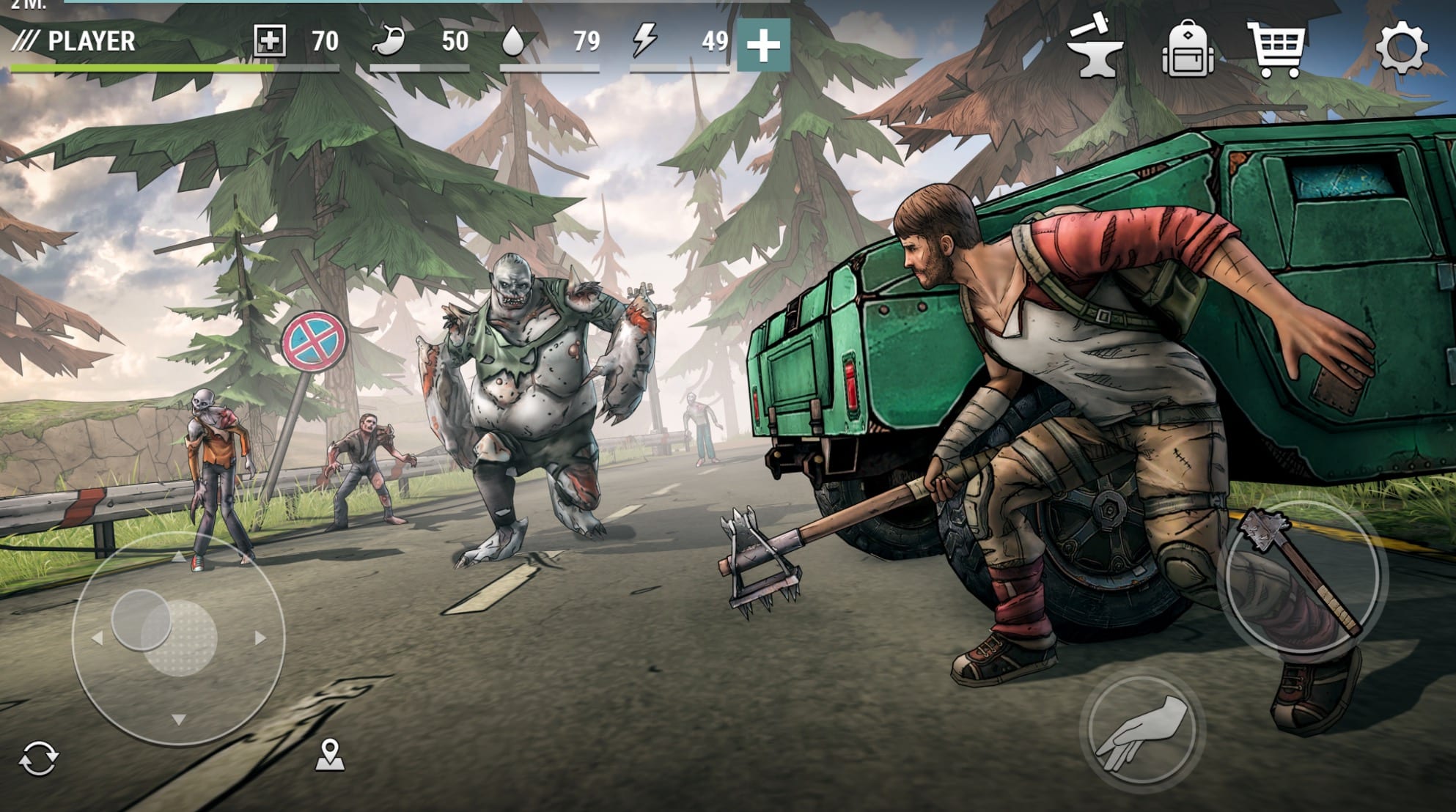 Everything will start in a safe zone. That is without zombies. You can get some resources, get some experience points, and even raise your level. However, once you get to the first zone, you will find yourself in the real world with many dangers.
If the zombie destroys your character, you will go back to the original place where you can start building your operating zone.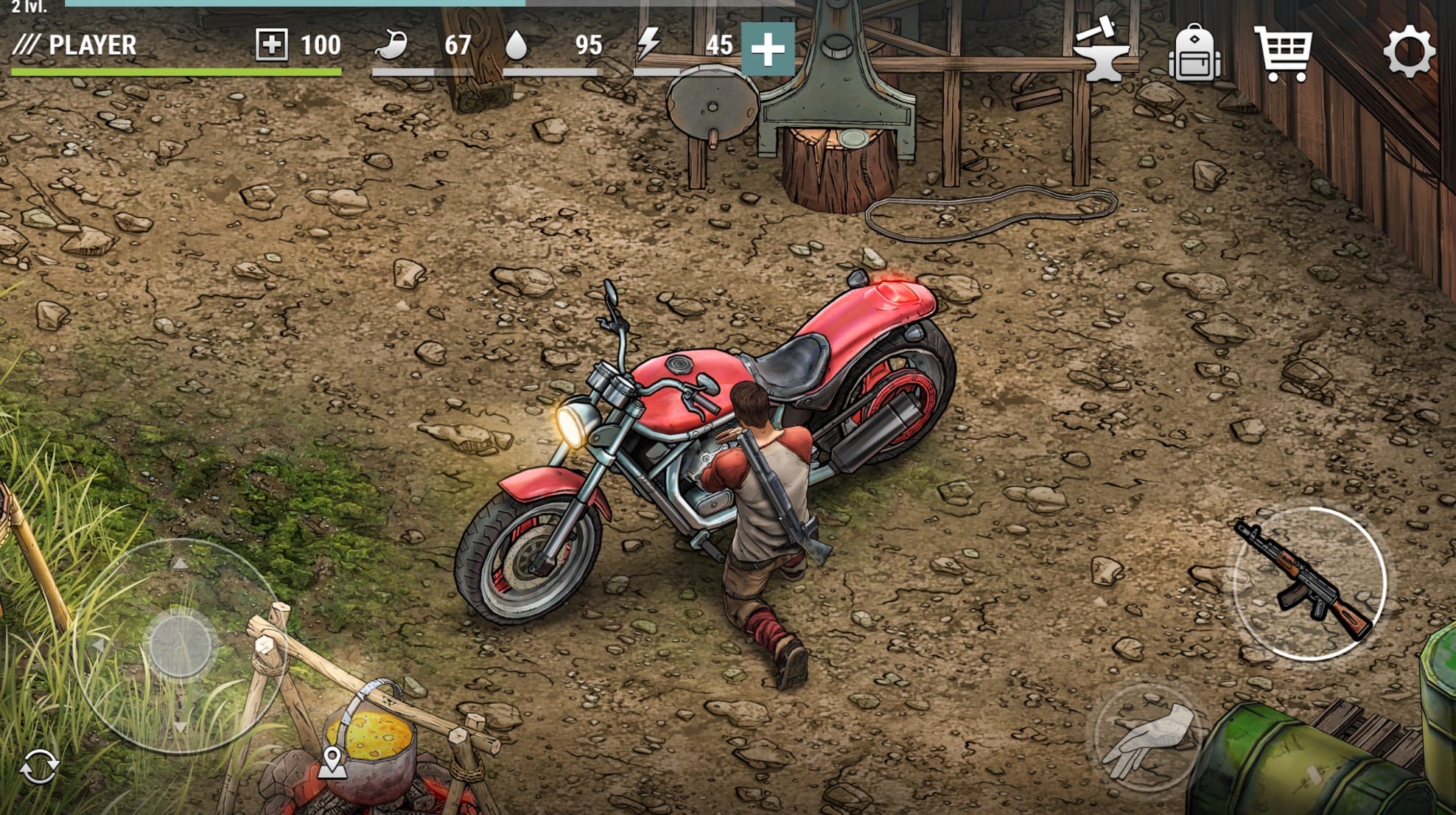 Downloads: 1000000 +
Customers rating:

(4.2 / 5)
Gangstar New Orleans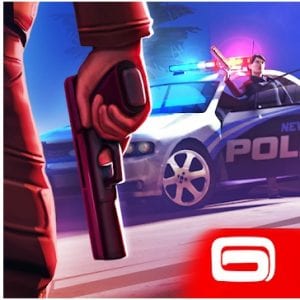 The gold standard for open-world shooting and action games Gangster New Orleans. Here is everything that a legend of the underworld needs: hundreds of cars, a wide arsenal of weapons, crazy races, full freedom of action in a huge city, and continuous action.
Gangs of bikers, mafia, werewolf cops, and even priests of voodoo religion argue for power on the streets of this city. And what about you? You are not a simple gangster.
Your goal is to create your own criminal state and make Orleans its capital… whatever it takes!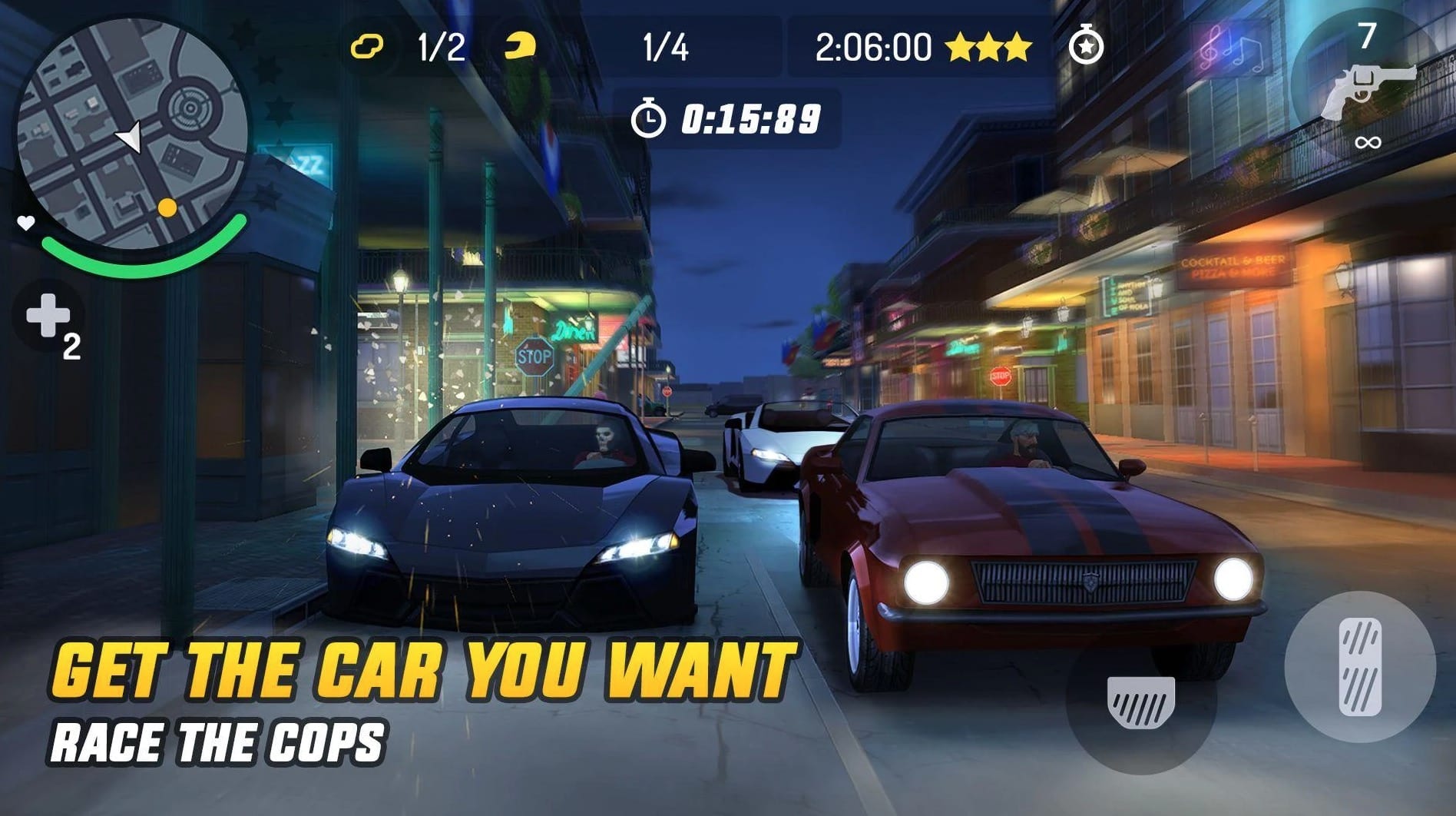 Go through dozens of storyline quests in all quarters of the city, each of which is unique – from the French Quarter to the poor slums.
Enjoy the graphics and soundtrack of the AAA level, with which it is so easy to immerse yourself in the atmosphere of an old luxury city.
Settle down on a private island and turn it into a luxurious housing estate! Build the house of your dreams, create your car fleet, and own expensive yachts. And for a quick escape just in case, arrange a heliport!
For those who are interested in the mafia, open world, cars, racing, battles, gang war, shooter genre, action, gangsters, and free games.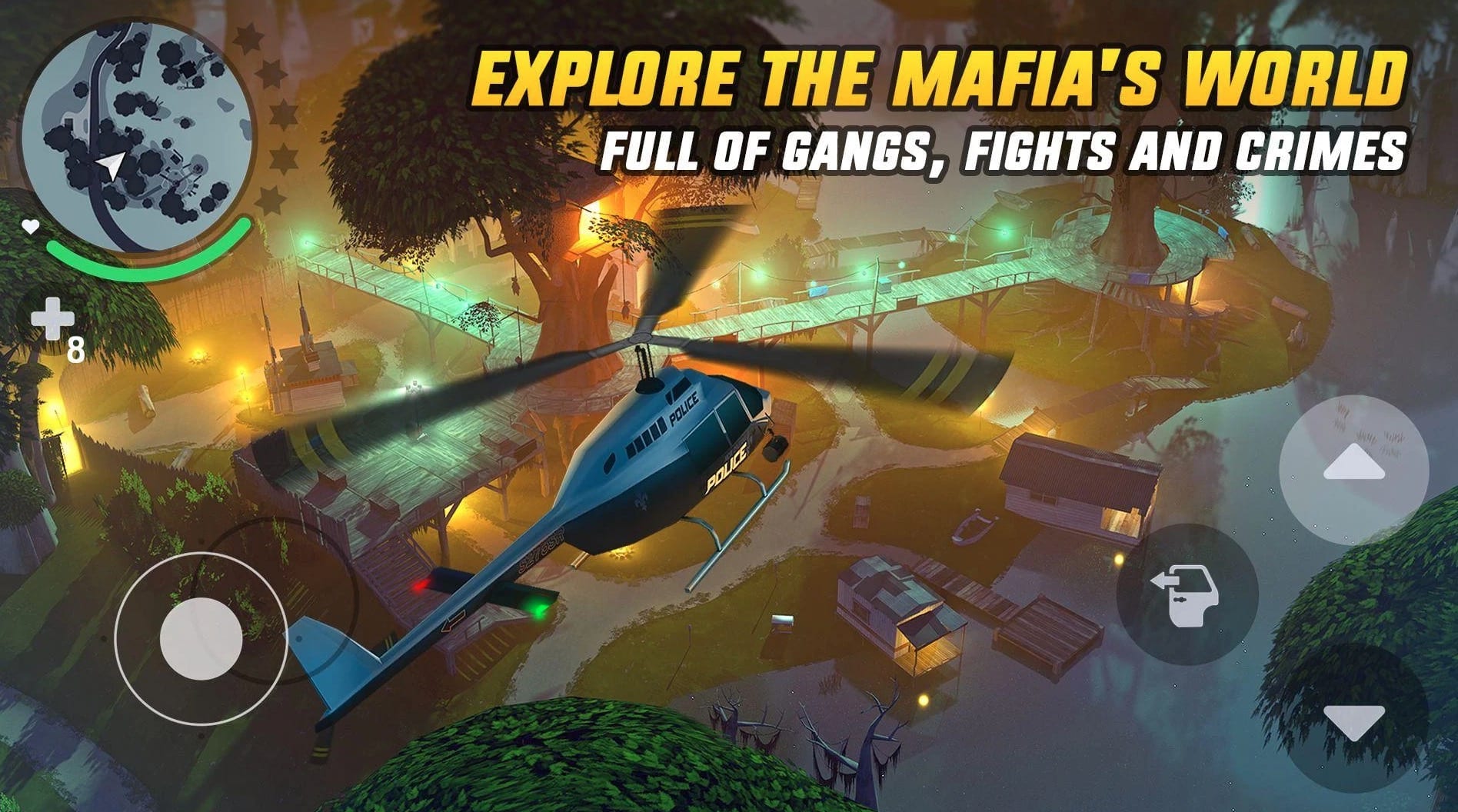 Downloads: 10000000 +
Customers rating:

(4.3 / 5)
X Survive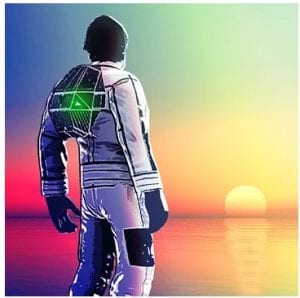 X Survive: Building Sandbox is a very interesting survival simulator for Android from the developers of Free square games. We will have an exciting (and, of course, very dangerous) adventure on an unknown planet.
To begin with, we note that the game has three modes: Hardcore, Survival, and Creator. However, only the second one is initially available, and in order to access the others, you will have to prove yourself a little in the open world.
According to the plot willy-nilly, the protagonist is on an unknown planet. And the most interesting thing is that we initially find traces of civilization on it.
As for the development of events, everything depends on your patience, logic, and the selected complexity mode. We will have to study an unknown planet, gather resources, build houses and workshops, in which then we need to place various furniture and equipment.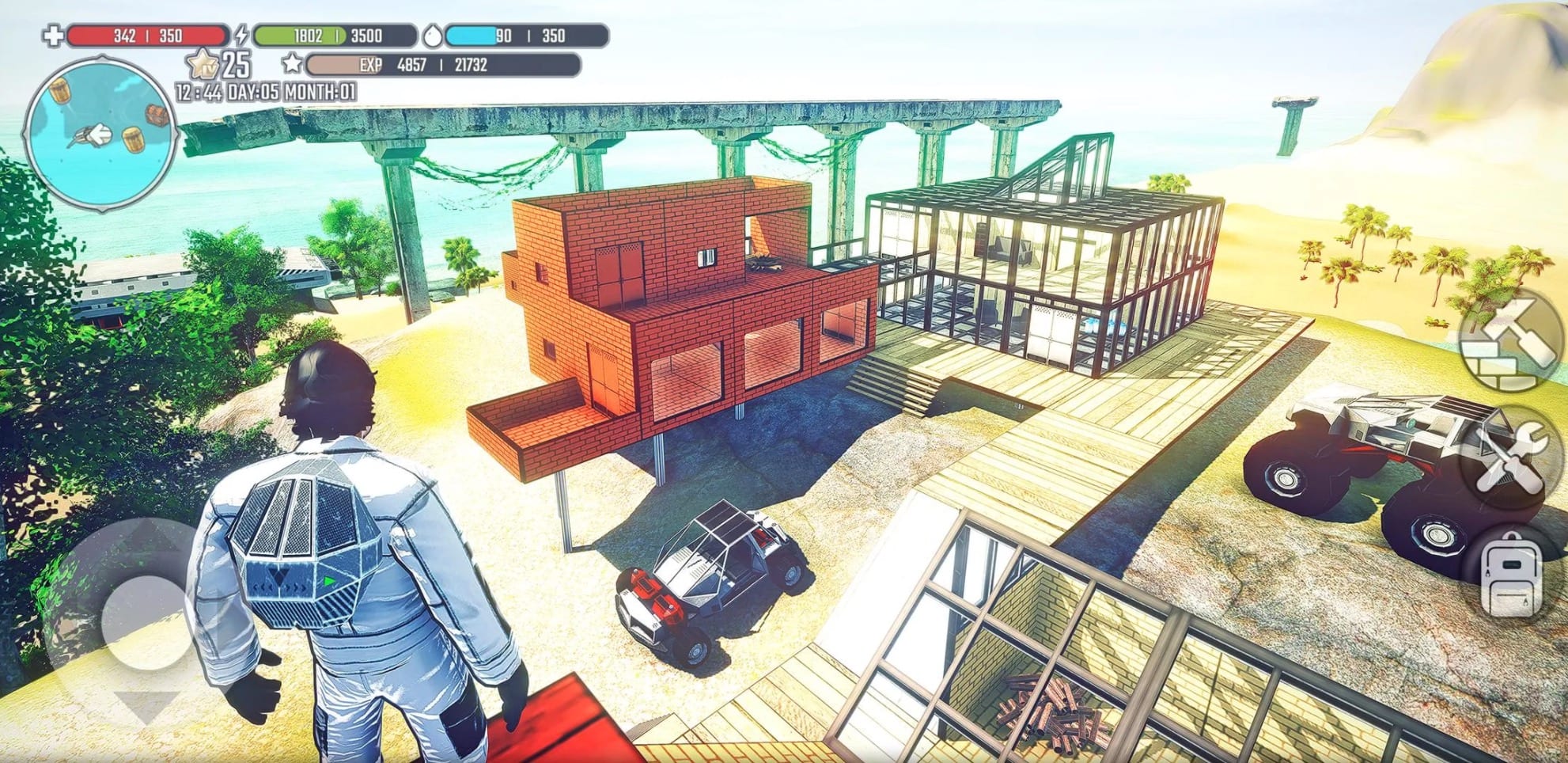 However, first, you will have to go through a training mode, where it is extremely important to do everything in order without trying to act forward.
Once you make a mistake and run forward, the task will not be counted and you will either have to stop training or break the already built.
X Survive: Building Sandbox is an original and in many ways unusual survival simulator for Android. It is distributed for free, but there are many restrictions for those who want to play without investments and you will face it almost immediately – when choosing the machines in the hangar of the starship.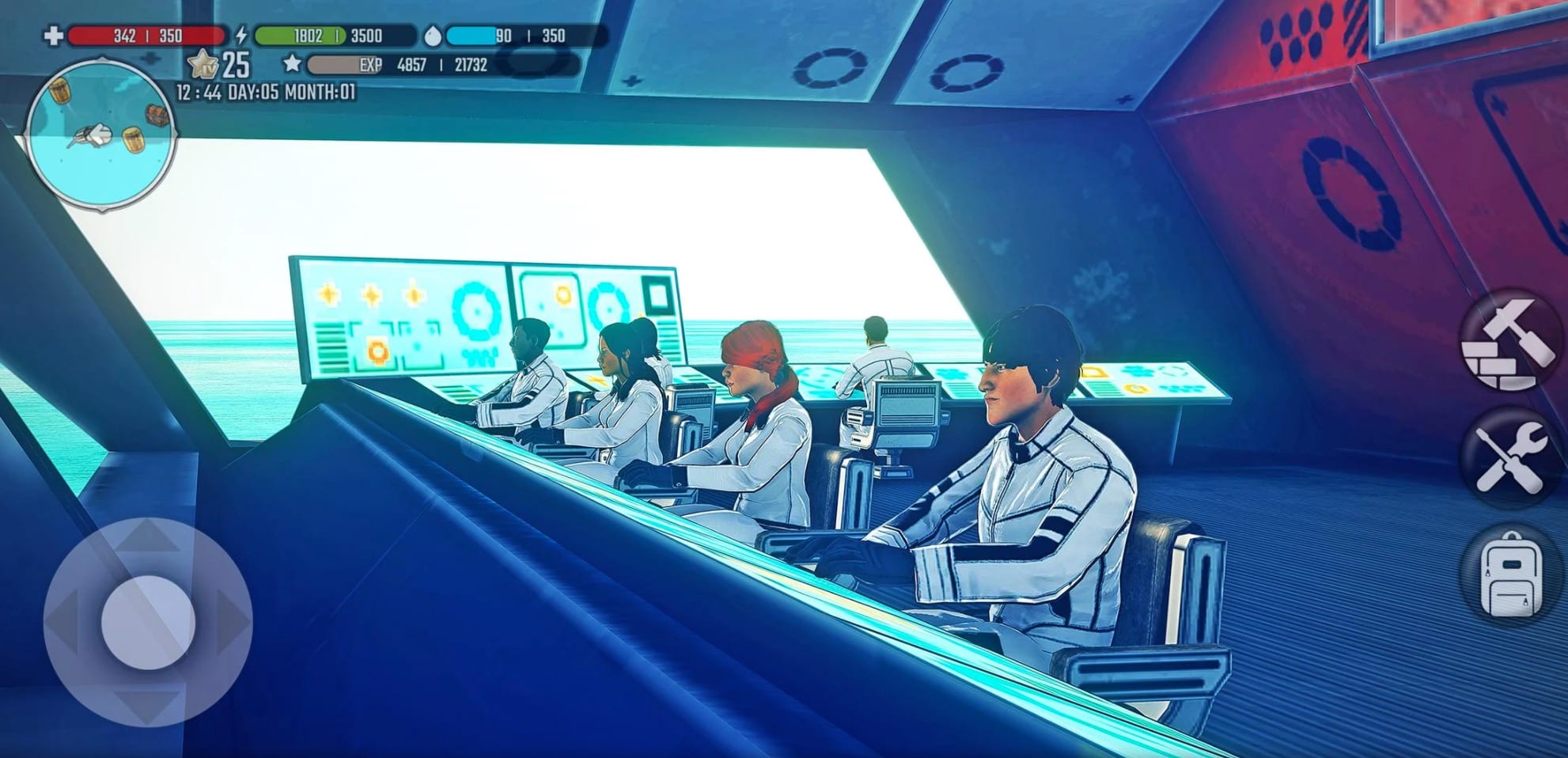 Downloads: 500000 +
Customers rating:

(4.4 / 5)
قراند – Grand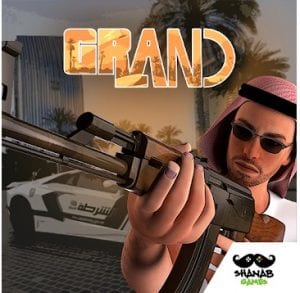 Grand – قراند is an exciting sandbox game where you run a young bandit who wants to make a name for himself on the club scene in Dubai.
With complete freedom, stunning graphics, and complex management, it's hard to disagree with the fact that Grand – قراند is one of the most interesting sandbox games for Android, which is available now in the market.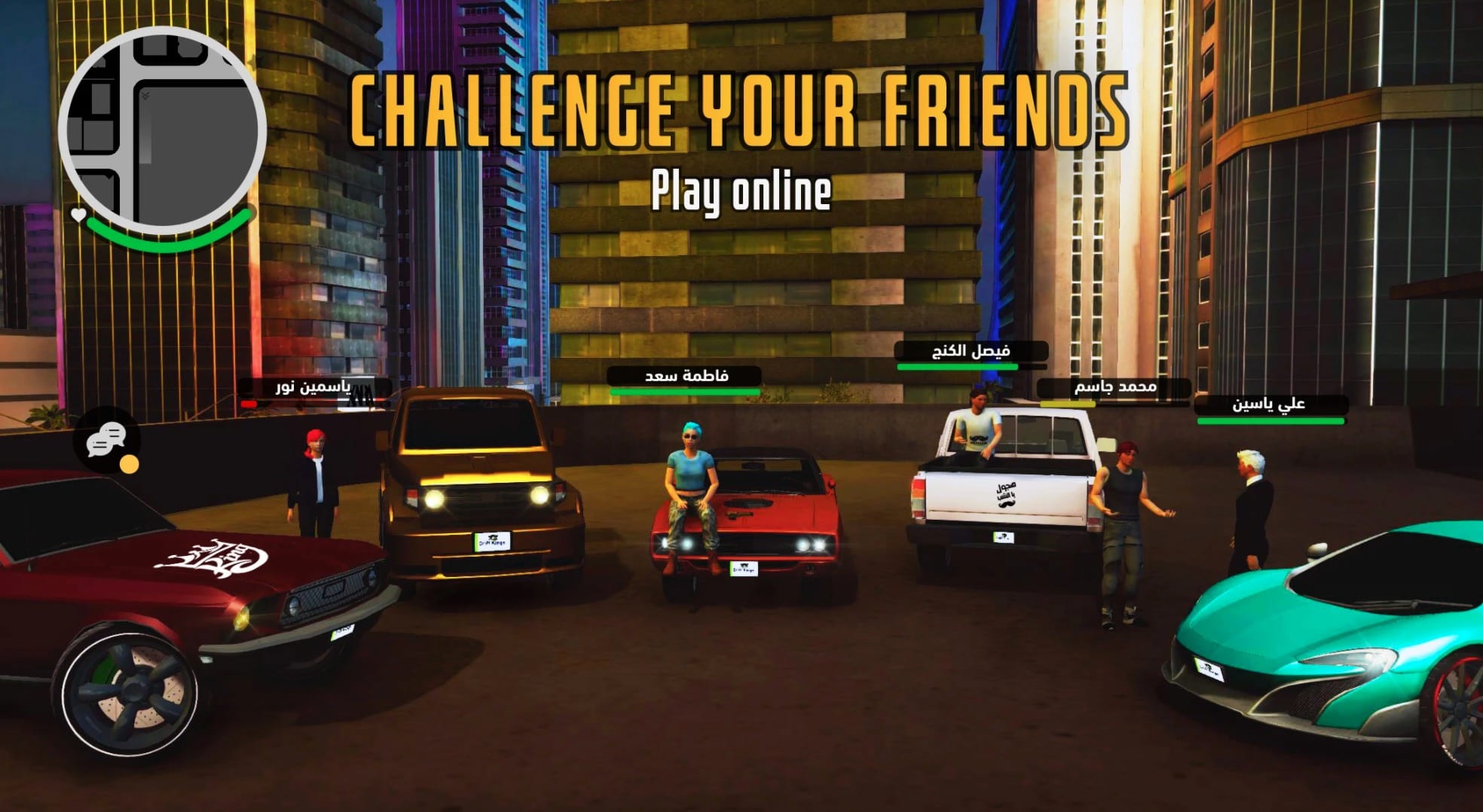 The gameplay in Grand – قراند is extremely similar to any other sandbox game. Move your character with the virtual direction switch on the left, and drive your finger on the screen to look in different directions. There are also buttons on the left side of the screen for running, shooting, changing weapons, and interaction with found objects.
Like any good sandboxing game, Grand – قراند gives you complete freedom to carry out your missions as you wish, even without any rush, if you feel better. For each completed mission you get money, which you can then invest in your character, buying new cars, and improving your hut.
Although the main missions could be more diverse, this game is fascinating, and the control in it works quite smoothly, which ensures a smooth enjoyment. So what else are you waiting for? Download, install, and play!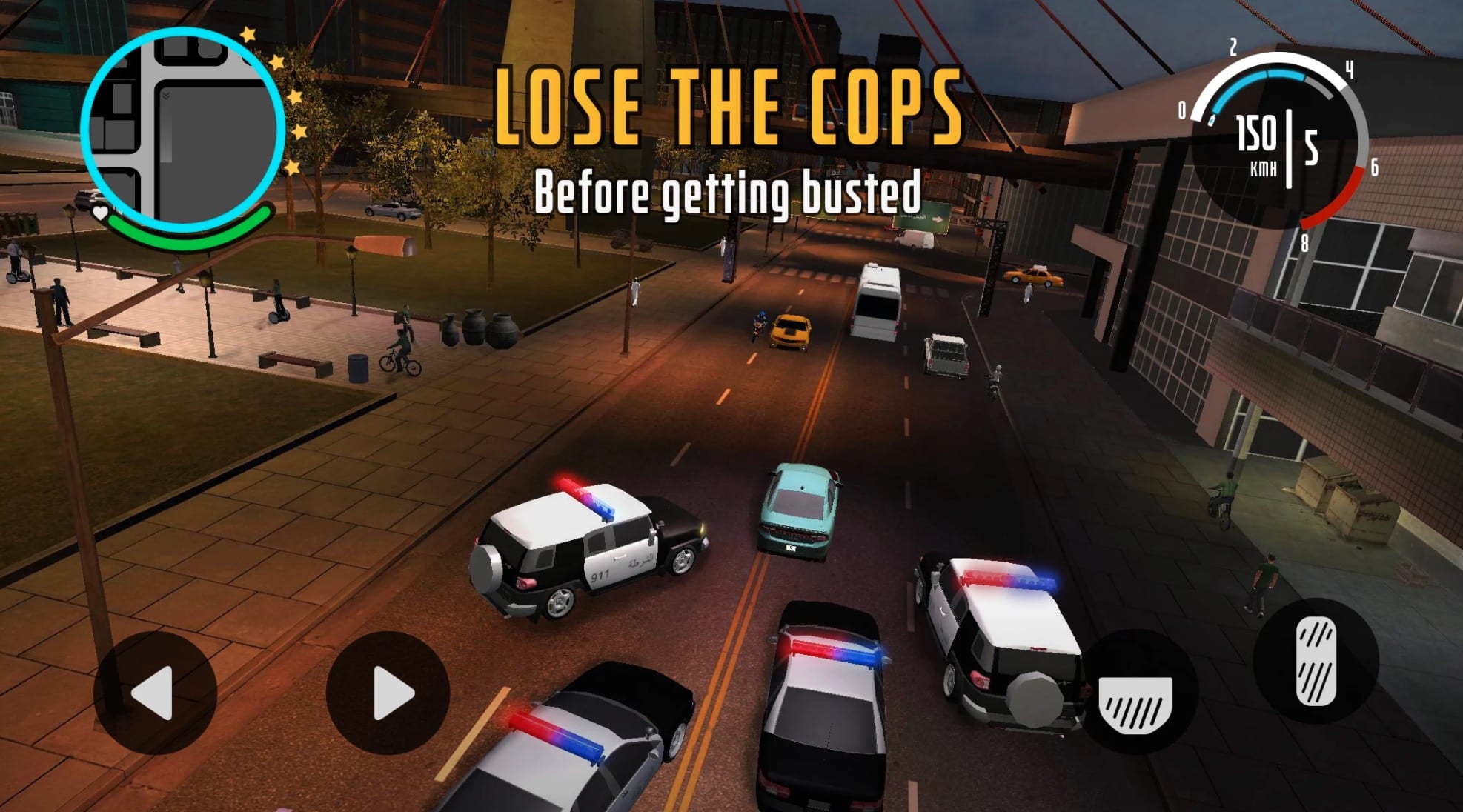 Downloads: 500000 +
Customers rating:

(4 / 5)
Roblox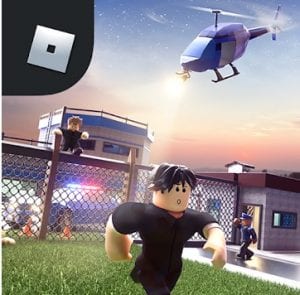 Roblox is one of the world's largest high-end multiplayer games. The main task of everyone is to work with your head. Come up with, go through and create all kinds of things in the three-dimensional space of the Roblox game.
Roblox is a world created entirely by the hands of players. The game is worthy to be called a "fantasy platform". And that's all because the game is able to recreate any idea thanks to a specially designed program, capable of understanding any request and emotion.
The game allows users to create hundreds of miniature locations with their own parks, buildings, cars, nature, animals, and much more. Everyone has the opportunity to unlock the potential of a genius.
The game has huge possibilities. In it, you can play virtual paintball with friends, manage your own pizzeria, or explore different galaxies. Each user will find in Roblox entertainment to his taste.
Only here you can show all your imagination when creating a character, get a unique opportunity to communicate with friends through chat and personal messages, and play millions of different games in many different directions.
Do you want to plunge into a world of your own fantasies and freedom of action, where every player is equal? If this is your dream, then hurry up and download the latest version.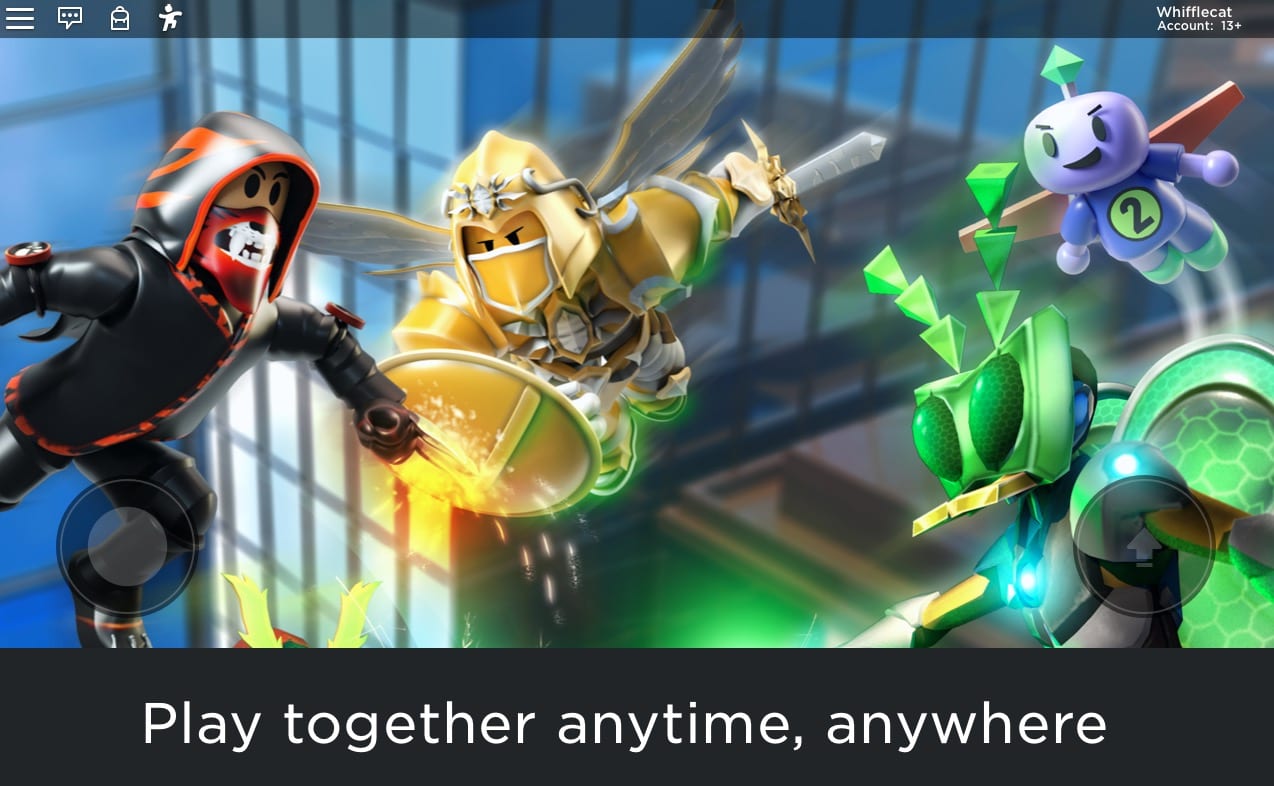 Downloads: 100000000 +
Customers rating:

(4.5 / 5)
Utopia: Origin Play in Your Way
Utopia: Origin is an ARK: Survival Evolved-style survival MMORPG, with which you will dive into a huge fantasy world and be able to do whatever you want in it: fight monsters, communicate with other players, build different buildings, explore dangerous areas, and much more.
The control system in Utopia: Origin is simple and intuitive: move your character with your left finger, and perform different actions with your right finger – jump, attack, communicate, pick up different objects, and so on. You can also switch between the first-person view and the third person view at any time.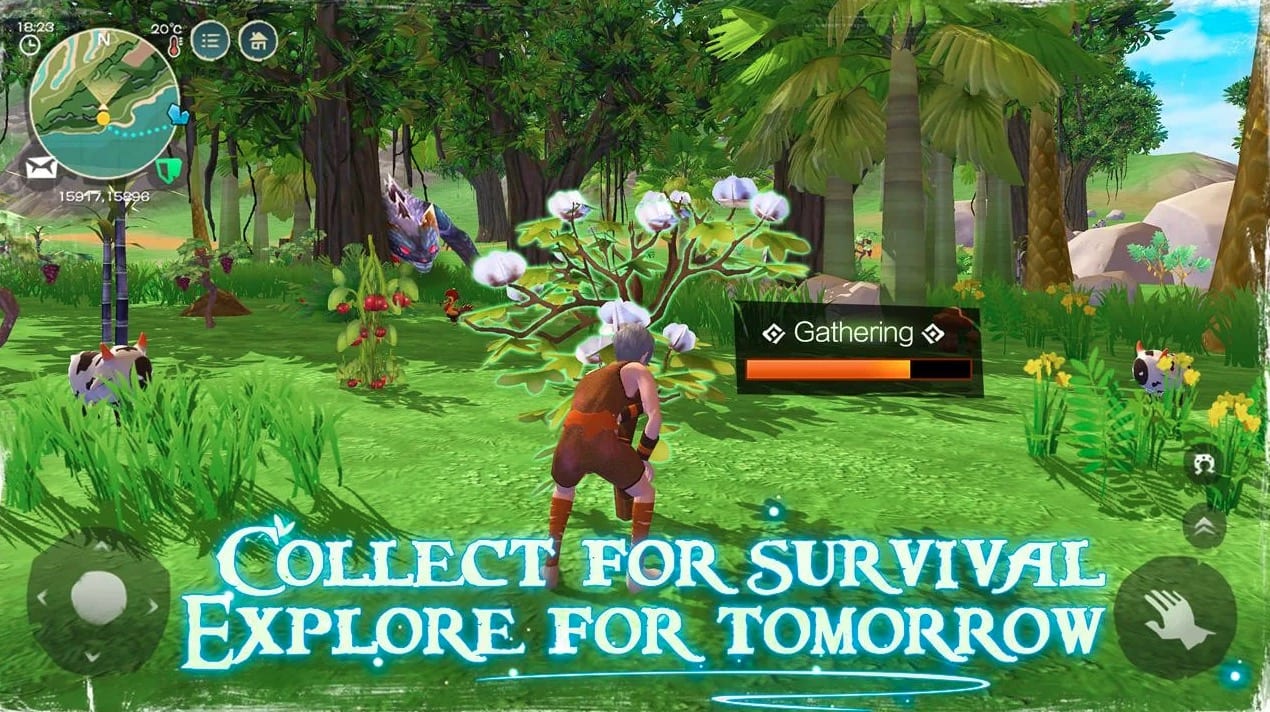 Once you create your character, you and the other players will be in the starting position. This is a completely safe place where you can learn to move around the game world. Learn how to fight and create different objects for yourself or even build tiny buildings. You will also be able to start traveling through different portals.
Moving around the world Utopia: Origin is a real pleasure. You can move anywhere and teleport, as well as climb different buildings, swim, dive, and ride on different elements (even fly on flying creatures).
Utopia: Origin is a stunning MMORPG, which, unlike other games in this genre, does not become annoying. The game allows you to freely explore the game world, which is a great advantage.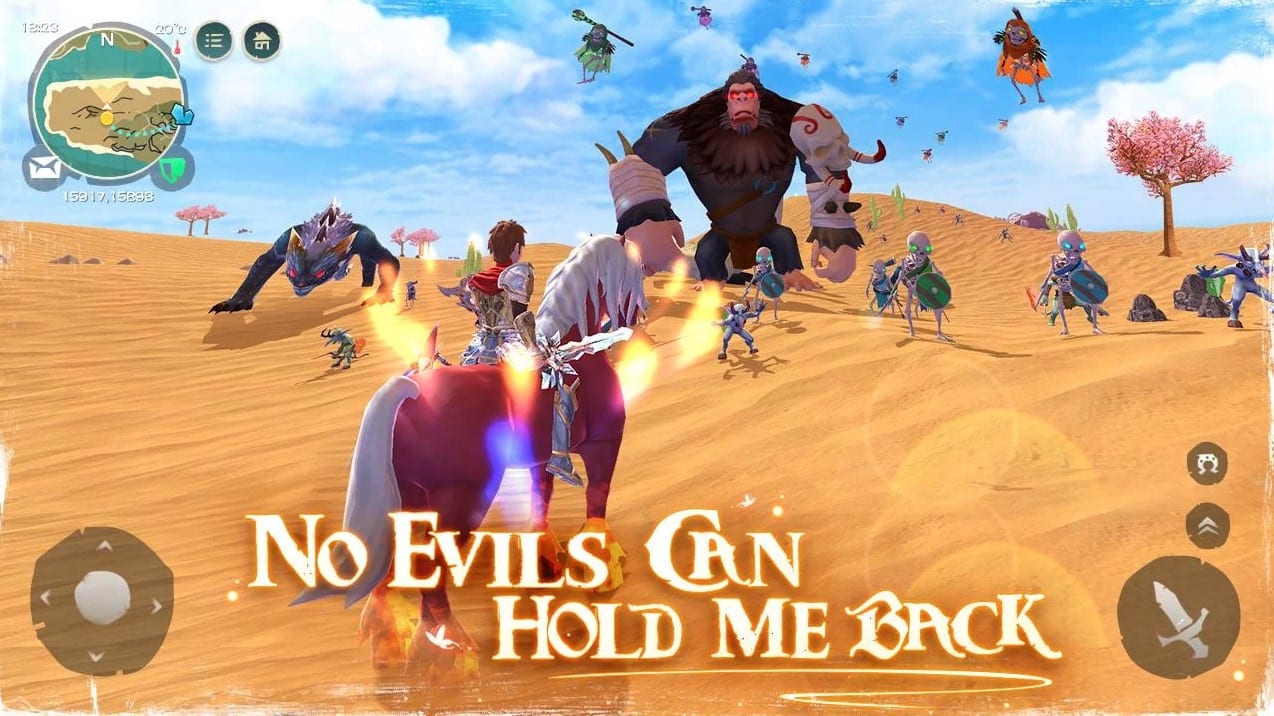 Downloads: 5000000 +
Customers rating:

(3.7 / 5)
Gangs Town Story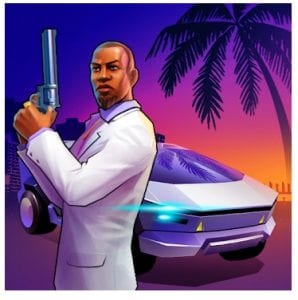 Gangs Town Story – action shooter with the open-world – mind-boggling action from a third person for Android devices.
In Gangs Town Story, you can try yourself as a local gangster and get on the path of criminal activity, and later become the head of the mafia.
Here you will find a big city and an open world where you can do whatever you want: steal a car, destroy and rob, fight with gangsters, participate in shootings, get away from the cops in a cool car, and much more. Are you ready to try out the life of a real gangster?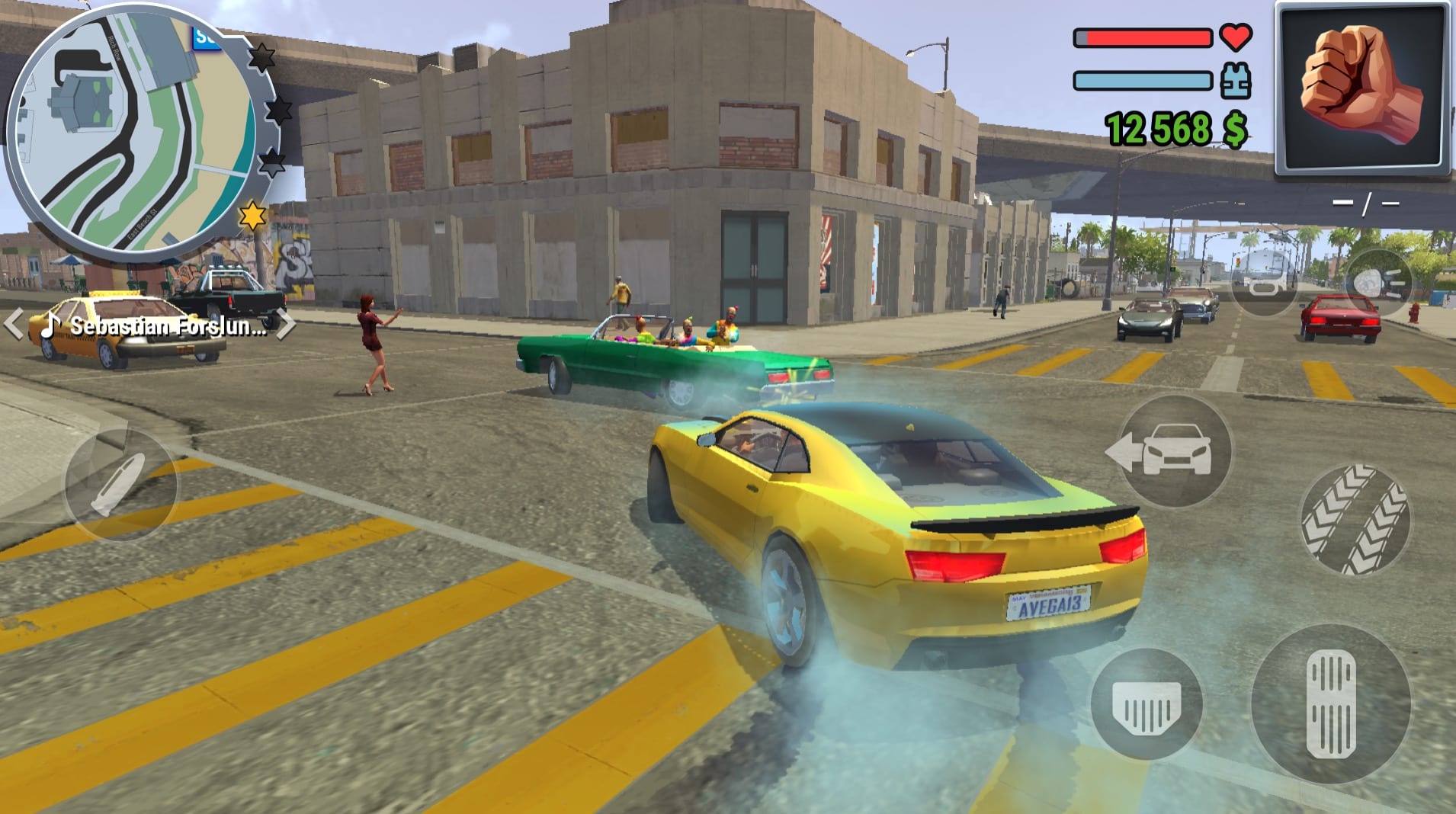 At the very beginning of the game, your hero will be deprived of reputation, fame and will act as an ordinary street hooligan, and then you can help him gain authority and pave the way to the very top of the mafia organization.
At your disposal, there are a lot of interesting weapons, ranging from conventional chainsaws, pistols, and ending with a flamethrower, grenade launcher, as well as you can ride around the city on a tank or destroy enemies right from the cockpit of the helicopter.
Good graphics, colorful locations, and a variety of activities will drag you into the gameplay for a long time. The third-person view makes it easier to manage your character. Qualitative sound effects and change of the musical background depending on what is happening helps you tune in to the gameplay and feel in the center of virtual events. Show the mafia a worthy new ringleader!
Downloads: 1000000 +
Customers rating:

(3.9 / 5)
MadOut2 BigCityOnline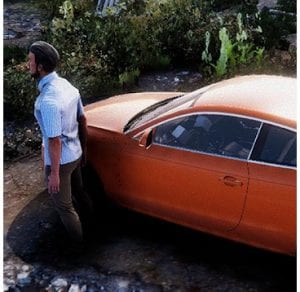 MadOut2 Big City Online – a huge city is already waiting for its King of the streets. The main part of the game will take place while driving a car, but who said that you can not walk and, if lucky, steal a better car.
The variety of cars in the game is surprising: there are both family sedans and luxury sports cars. In addition, you can take part in street racing, perform tasks and at the same time freely move around the city. And if you get bored, you can always go to the server and arrange an online rally.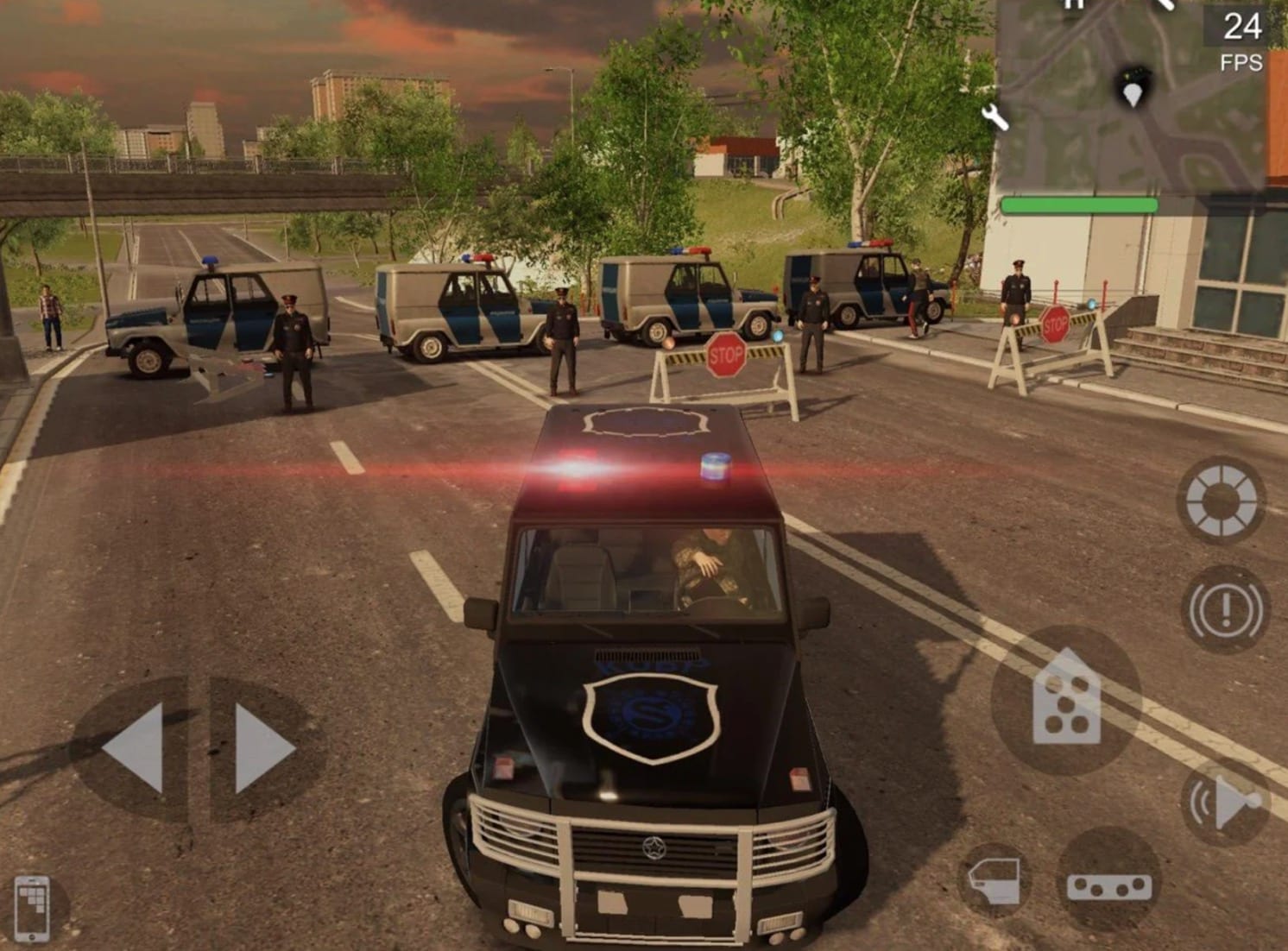 The application has a multi-language interface, and also requires a device version of the android at least 4.4 KitKat. Mod-version without advertising with a large stock of tokens and diamonds. You need a gamepad to play in a tv box.
MadOut2 Big City Online is a new adventure game with an open world. There is an online mode – up to 100 players on the map. A really large area of almost ten square kilometers with deserts and mountains.
You can enjoy the excellent physics of cars with distortions and damage. A lot of complex missions and more than 50 cars. There is also a monstrous criminogenic situation and fierce lawlessness on the roads.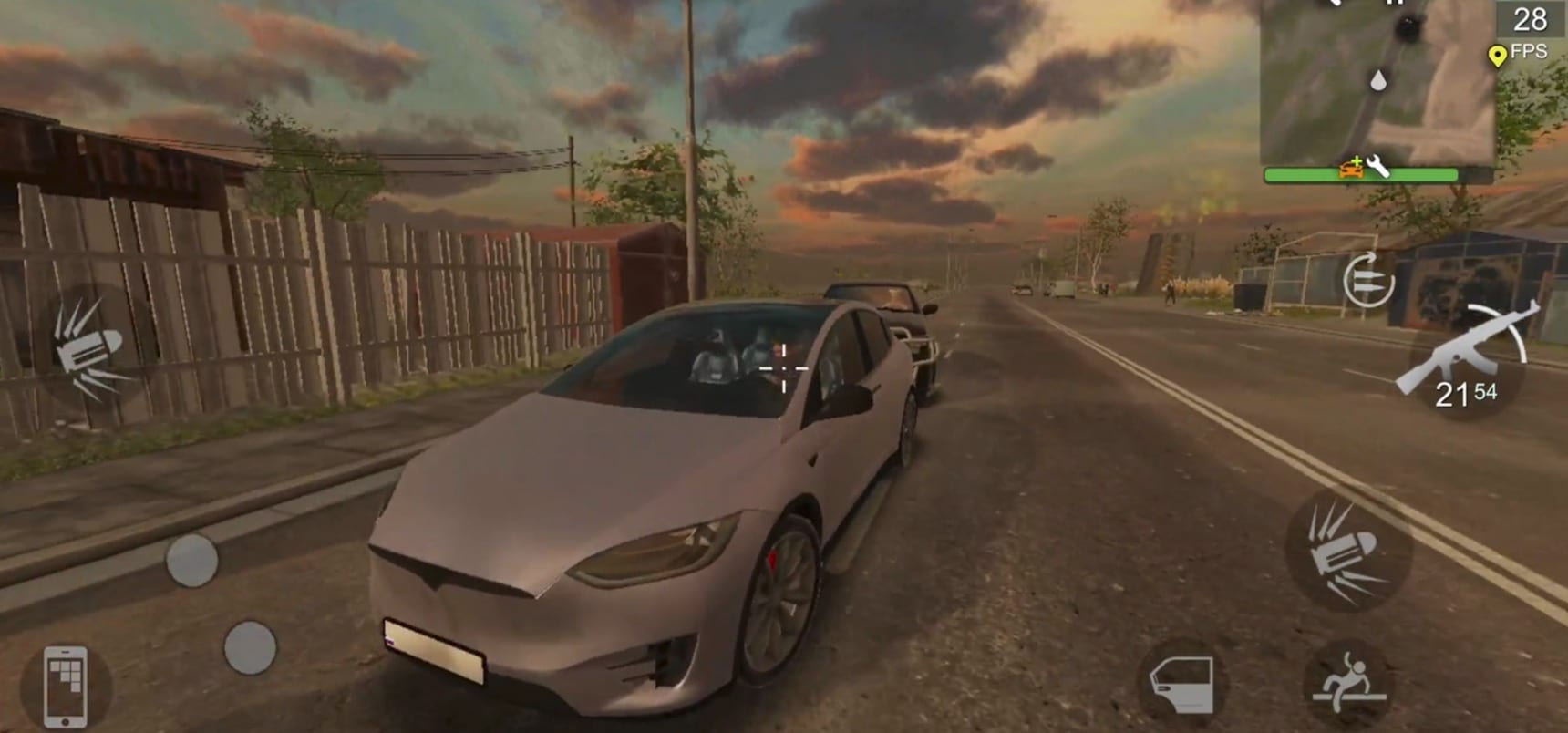 Downloads: 10000000 +
Customers rating:

(4.2 / 5)
You may also like: 25 Best offline shooting games for Android
Desert Skies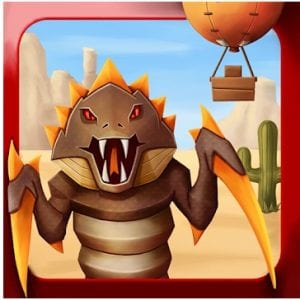 The game will take you to the distant 1890s of young America.
Some strange sand monsters will attack the villages, destroy everything on their way, and move forward. You have heard rumors that during excavations in the mines some dark force escaped. The worst thing is that no one could survive among the workers.
People fled without looking back, tried to survive, and abandoned all their property. In addition, they hid all their valuables in local mines, and gold in some caches.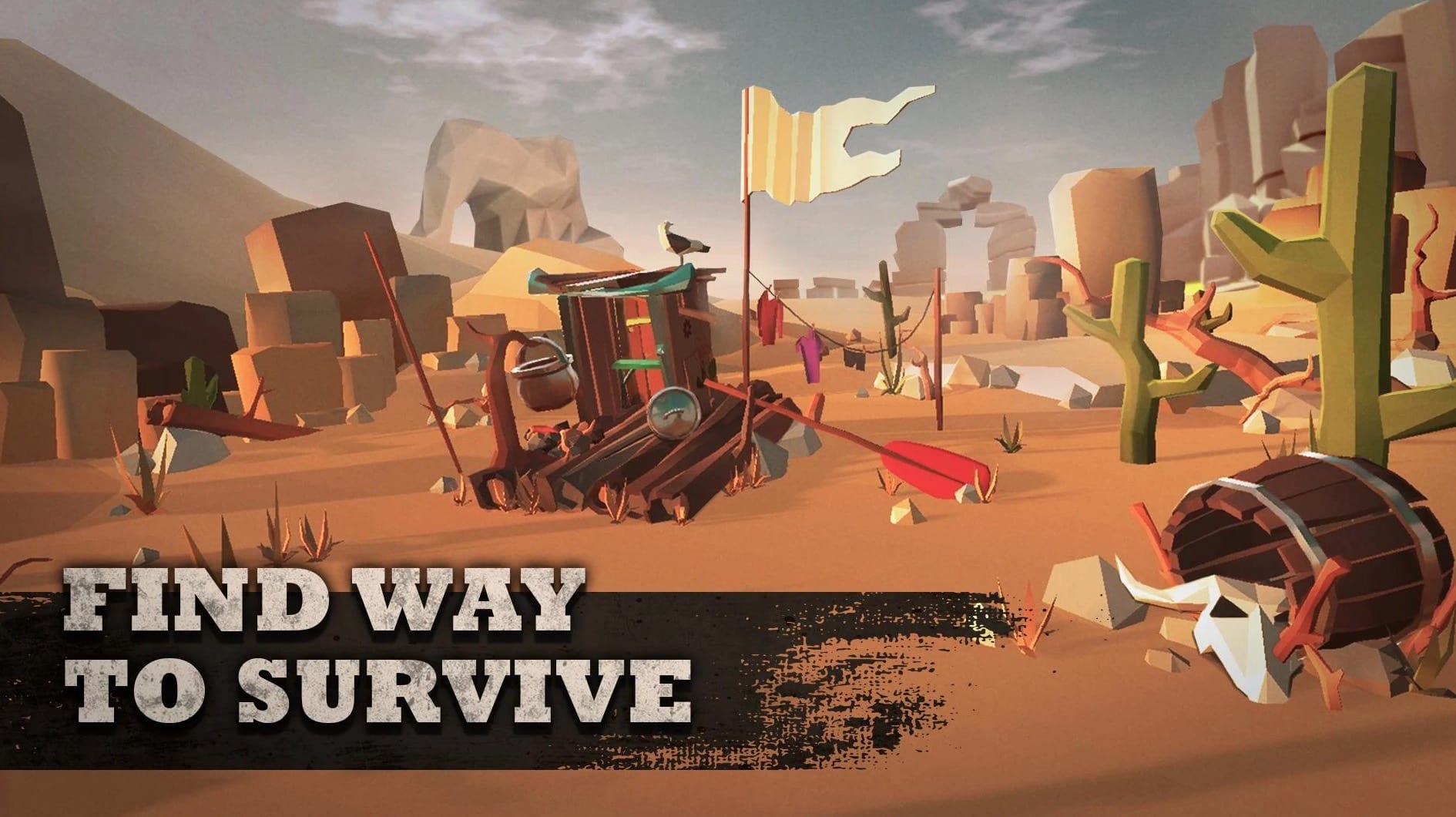 A lot of states have already been deserted and something must be done urgently. Only our hero David, who turned out to be a former criminal, had nowhere to run. Now it is he who has to take up the case and destroy all the evil that broke out.
You will face a grand battle in a huge, beautiful open world. You will have to fight for survival in the desert saving settlements and people from deadly danger.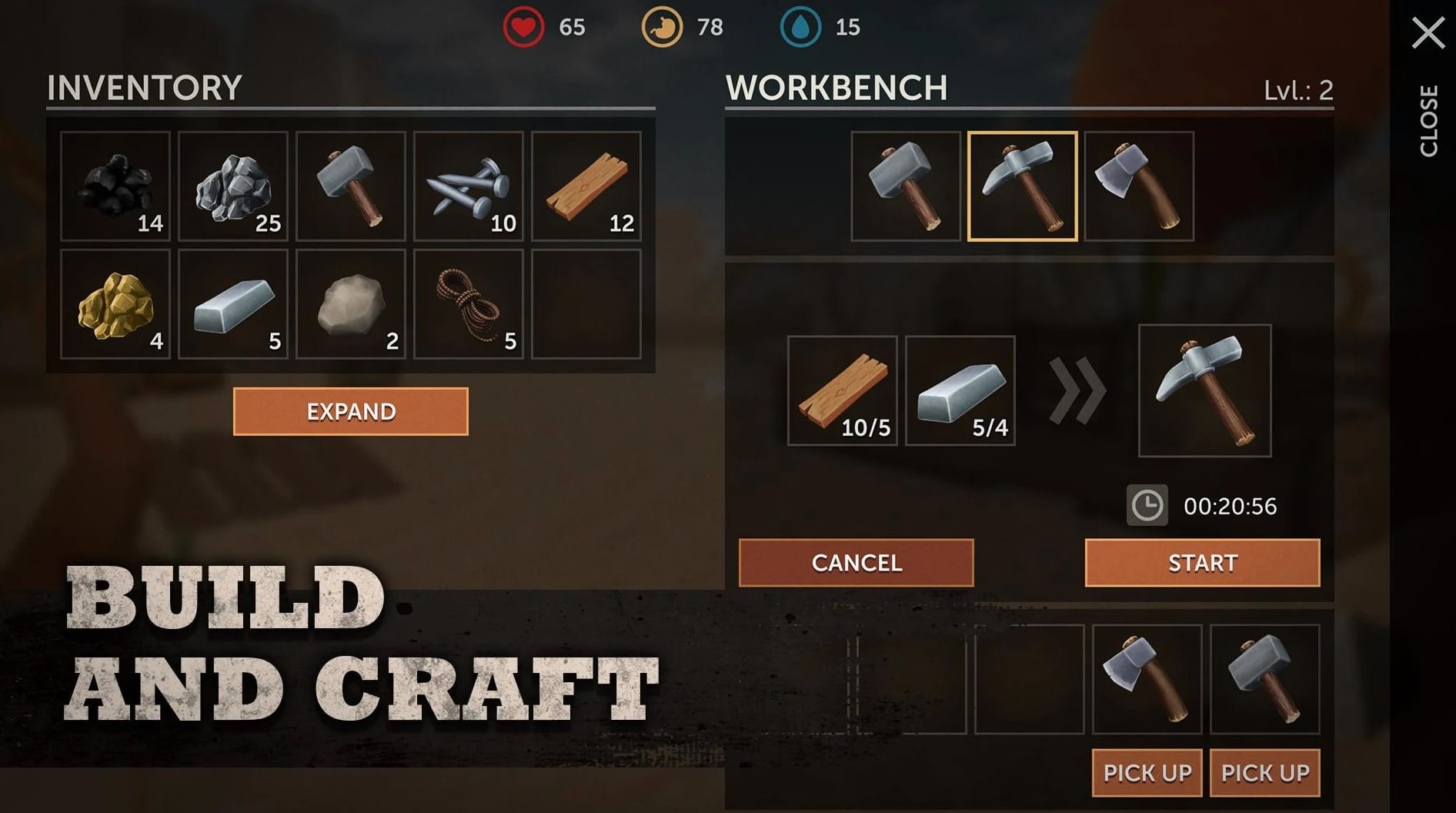 Downloads: 100000 +
Customers rating:

(4 / 5)