Today's selection will be useful to avid travelers. We've collected the best boondocking camping apps for Android in 2023:
FreeRoam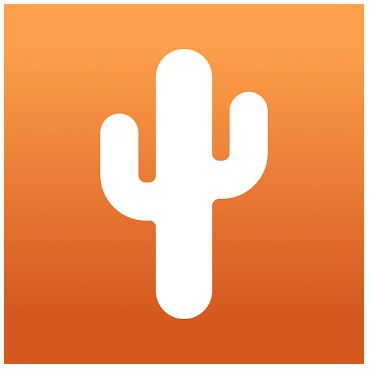 FreeRoam is a cool app that combines several useful tools for avid travelers and boondockers. It's got a lot of positive reviews and for good reason. Here's what it can do:
In the app, you can get mega useful information about useful products for boondocking and camping.
With FreeRoam, you can plan your trip for free. The RV Trip Planner will display all your planned (and past) stops.
Look for the best places to stay by setting up filters with the parameters you need such as crowdedness, weather, distance from cell towers, service availability, etc.
What's great, you can watch videos and photos of other campers about the campground, and you can also add your own notes.
You can chat with campers nearby and make new acquaintances through in-app chat.
Everything you need to organize a comfortable RV trip you get by downloading this app.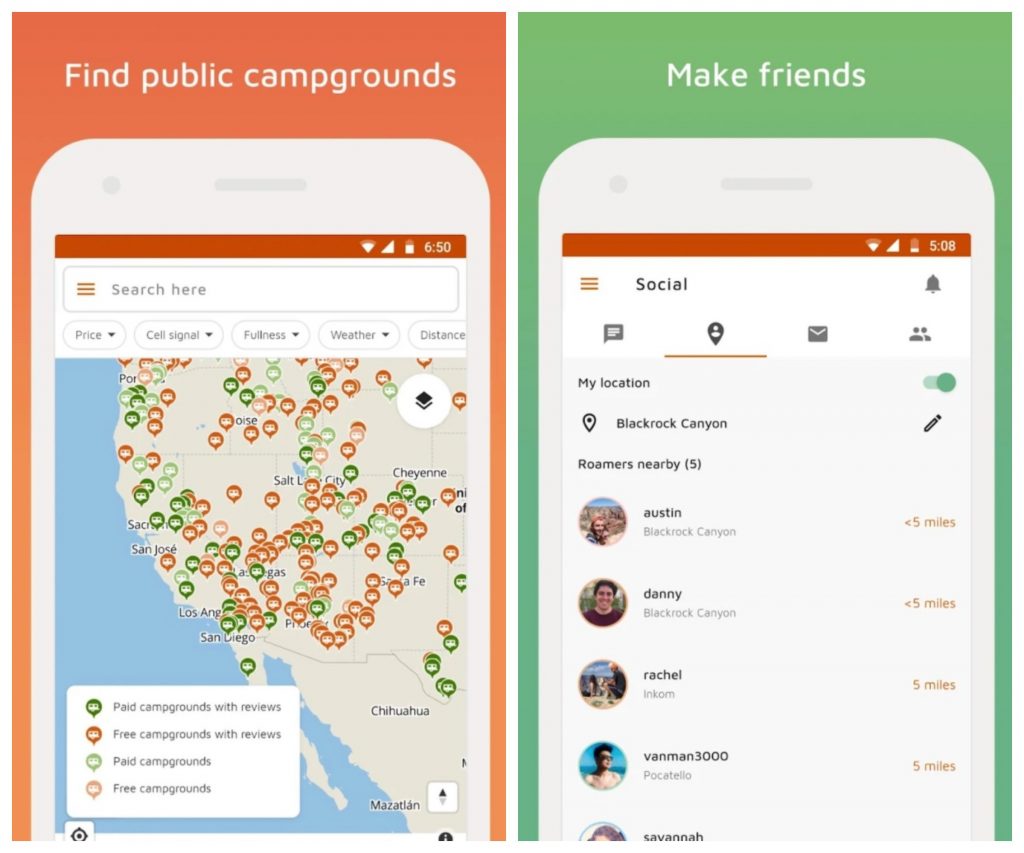 Downloads: 100000 +
Customers rating:

(4.7 / 5)

You may also like: 7 Best Bus Booking Apps for Android
Boondockers Welcome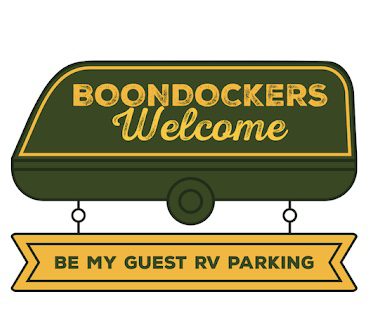 Boondockers Welcome is an unusual app through which you are sure to find a good overnight stay for free. You'll be able to stay with Boondockers Welcome hosts. And at the same time, you can make new acquaintances. I like this app for that very feature.
In fact, the application is an extension of the website and has good functionality. Filter your lodging search according to your needs and dates. Then submit your accommodation request and the app will notify you when your request is accepted.
Right in the app, you can keep track of all upcoming, requested, and past stays.
Be sure to check out reviews from other travelers and leave your own.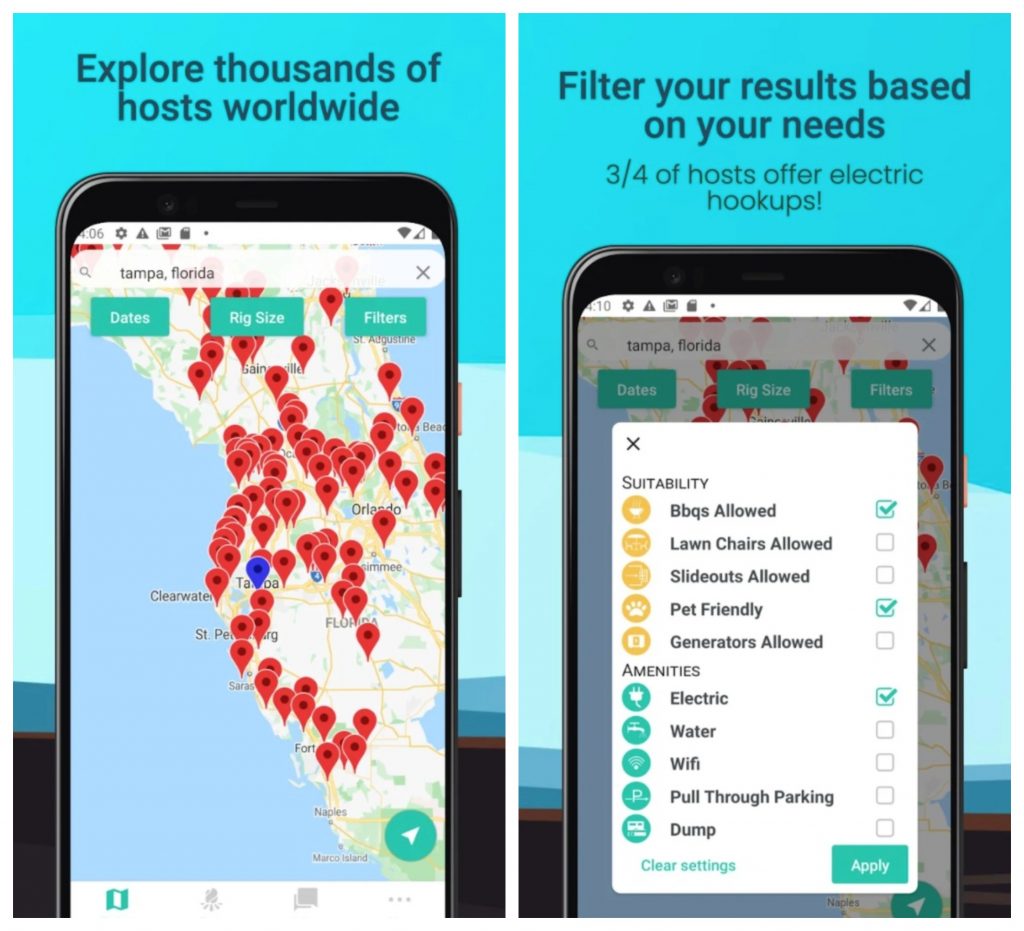 Downloads: 10000 +
Customers rating:

(4 / 5)

Campy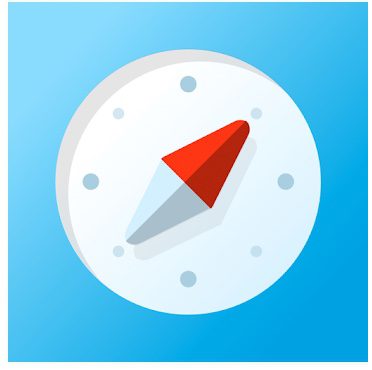 The Campy – Camper happy app speaks for itself. Opening the application you really enjoy so much useful information. It's designed to make sure you always have the right information at your fingertips. So what exactly does it offer?
Search for the best camping sites;
The app has a huge database of boondocking sites;
The ability to filter campsites by personal preference and price;
You can store the best places you've visited in your favorites;
The app is completely free!
Share your campsite reviews complete with photos. Be honest in the first place and you will get the same truthful reviews about the places you are going to visit.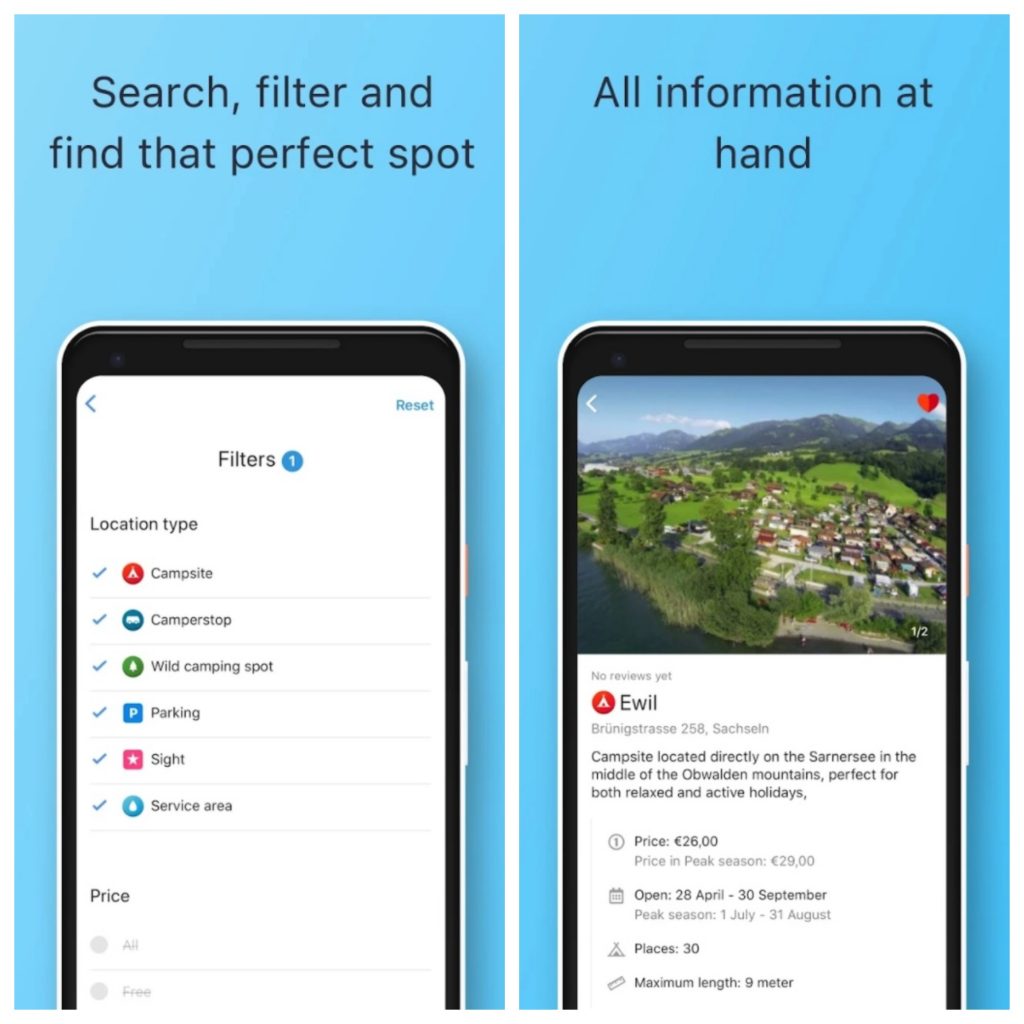 Downloads: 50000 +
Customers rating:

(4.5 / 5)

CaraMaps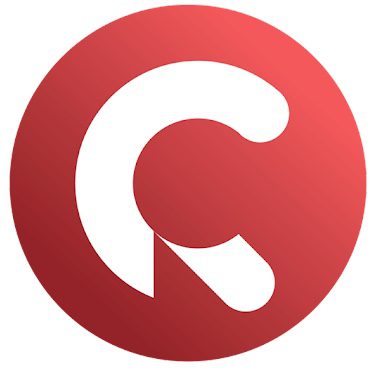 If you like to travel in an RV then I recommend another useful app. It's CaraMaps. The service makes it easy for you to find where to stay as it contains approximately 60,000 places for RVers to stay.
Like in other similar services you can filter campsites according to your specific needs whether it be entertainment nearby, gas, electricity, or laundry services.
You can even use the app without the internet by downloading maps offline.
Read real campsite reviews and choose the best one for you. You can also leave your own reviews with photos.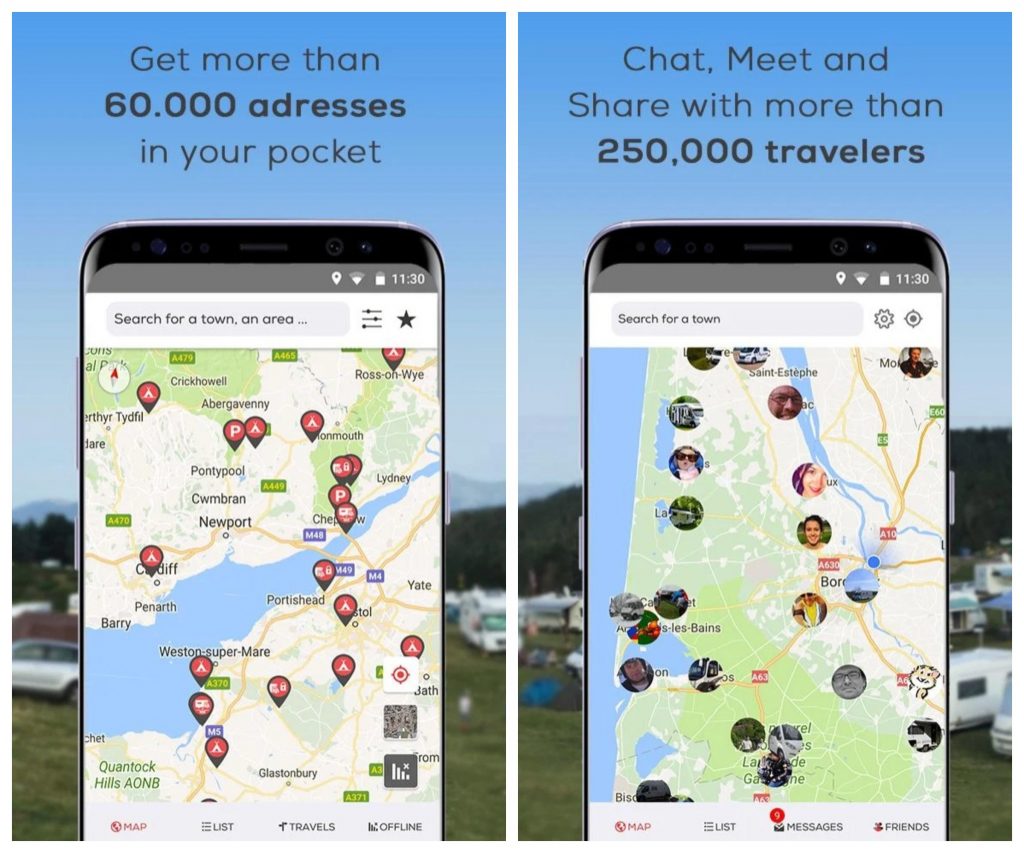 Downloads: 500000 +
Customers rating:

(3.7 / 5)

StayFree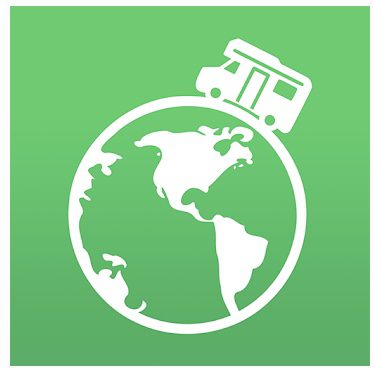 StayFree is an unusual app for campers as it includes more than just a repository with RV sites.
Here you can share experiences with other campers. Share your own experiences, emotions, and photos. Discover new places for yourself thanks to other users' reviews.
Wild-camping spots, parking areas, RV-Parks, and campgrounds added by app users will be available to you immediately after downloading the app.
You can create your own profile by describing yourself and your van. Then you can meet other campers and share your best spots with them. You can do this publicly or only with friends – the choice is yours.
What I also like about StayFree is that they promote caring for nature. Don't leave trash and keep camper sites clean. Pick up trash if you see it, show a personal example for others. Free camping is nice, but repay nature by cleaning up after yourself.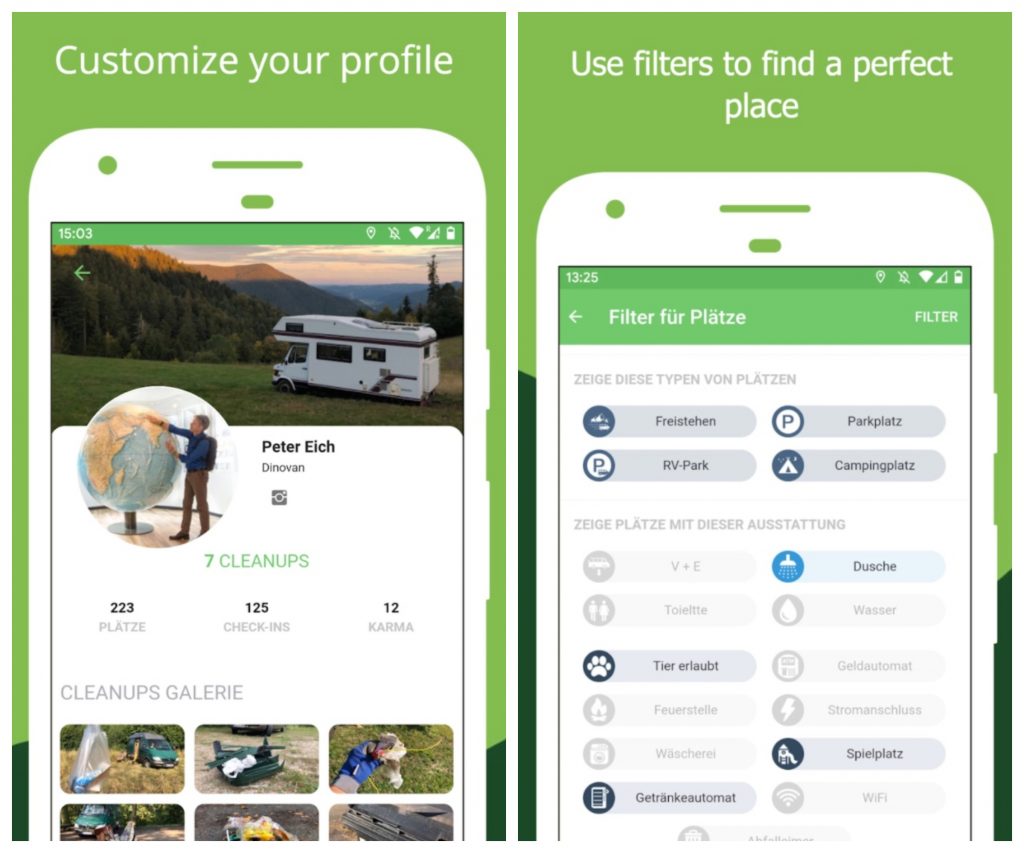 Downloads: 50000 +
Customers rating:

(3.7 / 5)

park4night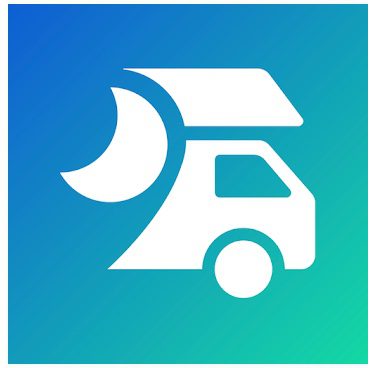 Renting a camper and driving through beautiful European cities is a romantic idea, but it's not easy to do.
By the time you get the hang of the water, the toilet change, and the elephantine size of your caravan, it's time to look for a place to stay overnight, and then it turns out that there's only one suitable parking lot in the whole city.
To avoid wasting your nerves searching for a campsite or, at worst, a bus stop, install the app park4night. The free version requires internet, and by subscribing for an additional price you can download the database to your smartphone and use the app offline.
Also note: the subscription is monthly and automatically renews, i.e. if you only need it during the vacation, don't forget to cancel it afterward.
Many users consider it to be the best app for Europe. The interface is not the most convenient, but the content is the best.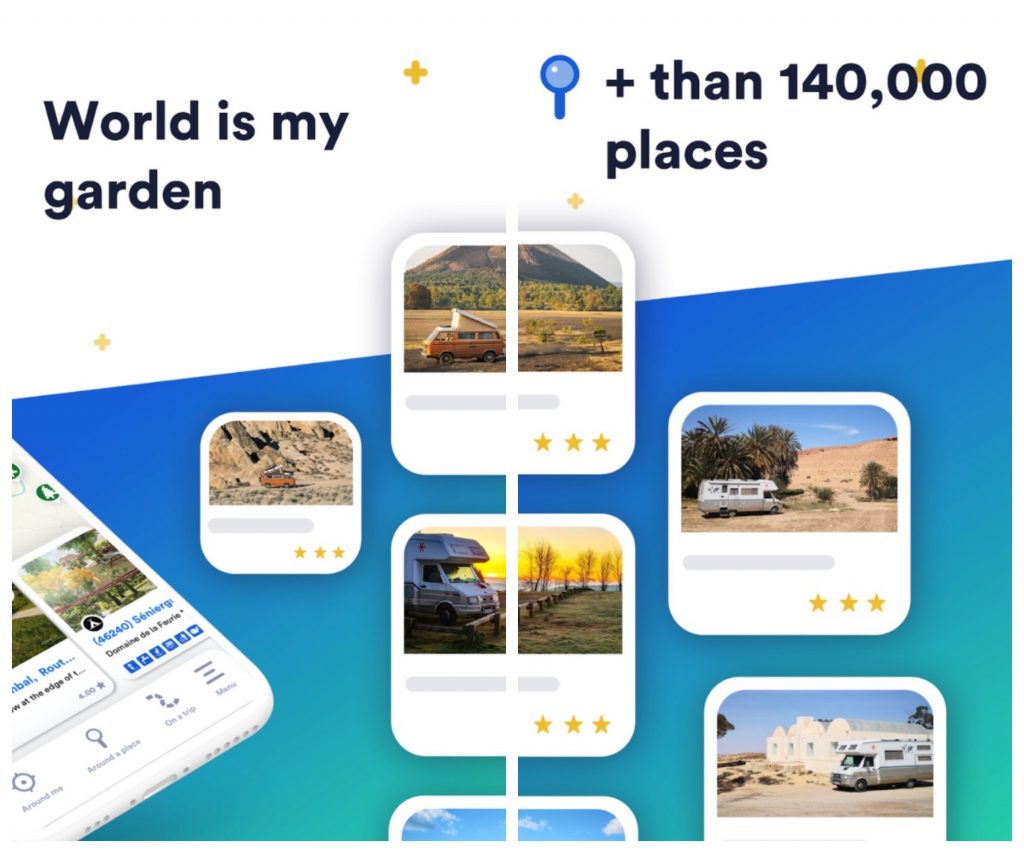 Downloads: 1000000 +
Customers rating:

(4.7 / 5)

The Dyrt Camping App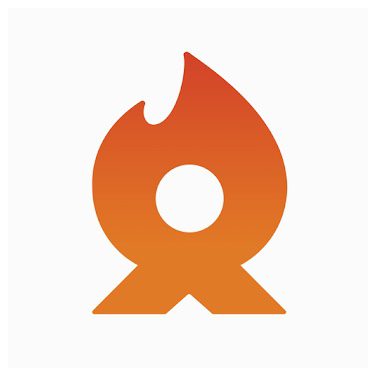 A cool camping app that offers over a million places with reviews from crazy campers just like you.
By downloading the app we get free access to full information about campgrounds in the USA. Here is everything you need to organize a trip of your dream. Customize filters to suit you: rating, location, type of overnight stay. Also, get all the contact information about the chosen place. Read reviews and browse photos.
With The Dyrt Camping App, you can easily find the perfect RV site. Don't forget to leave your campsite reviews as well. They can be helpful to other campers.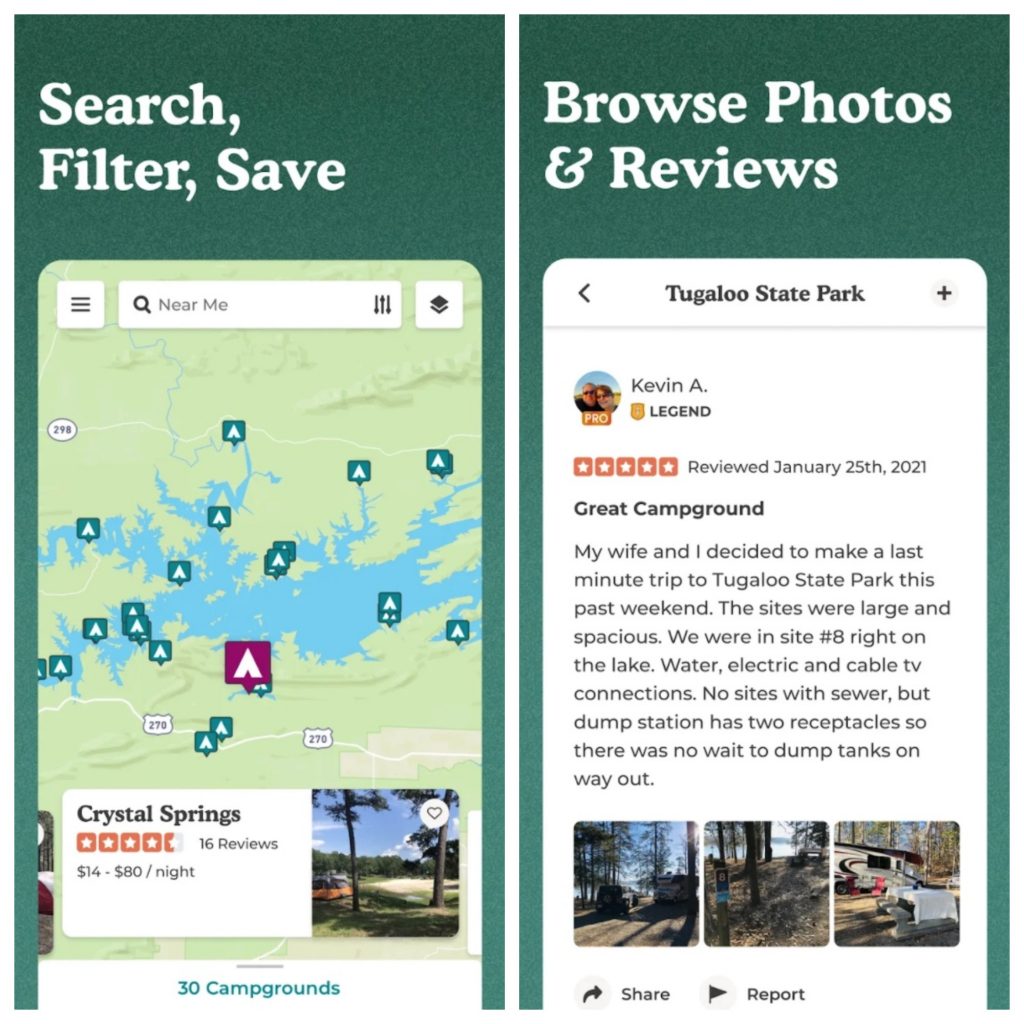 Downloads: 500000 +
Customers rating:

(4.3 / 5)

Caravanya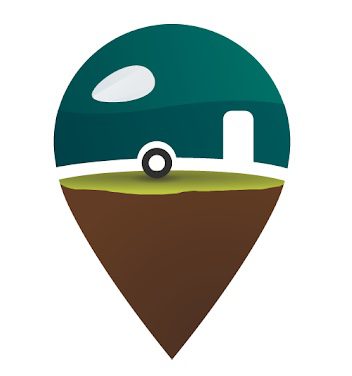 With Caravanya, you can find camping sites all over the world, no matter what vehicle you're traveling in. And new ones are added regularly.
If a field is not available, you can easily add it yourself. If the information is out of date or something is missing, you can add that too.
Quality instead of quantity – each place is moderated by Caravanya before release.
Even the most beautiful campgrounds, the most hidden wilderness camping spots or the best RV parks are meaningless if you can't find them. That's why the app has lots of clever filters:
Type of camping spot;
Equipment (electricity, water, toilets, etc.);
Location (outdoors, by the water, etc.);
Characteristics (for children, dogs, etc.);
Activities on site (hiking, swimming, surfing, etc.).
With these easy-to-understand filters, you'll find the place you're looking for.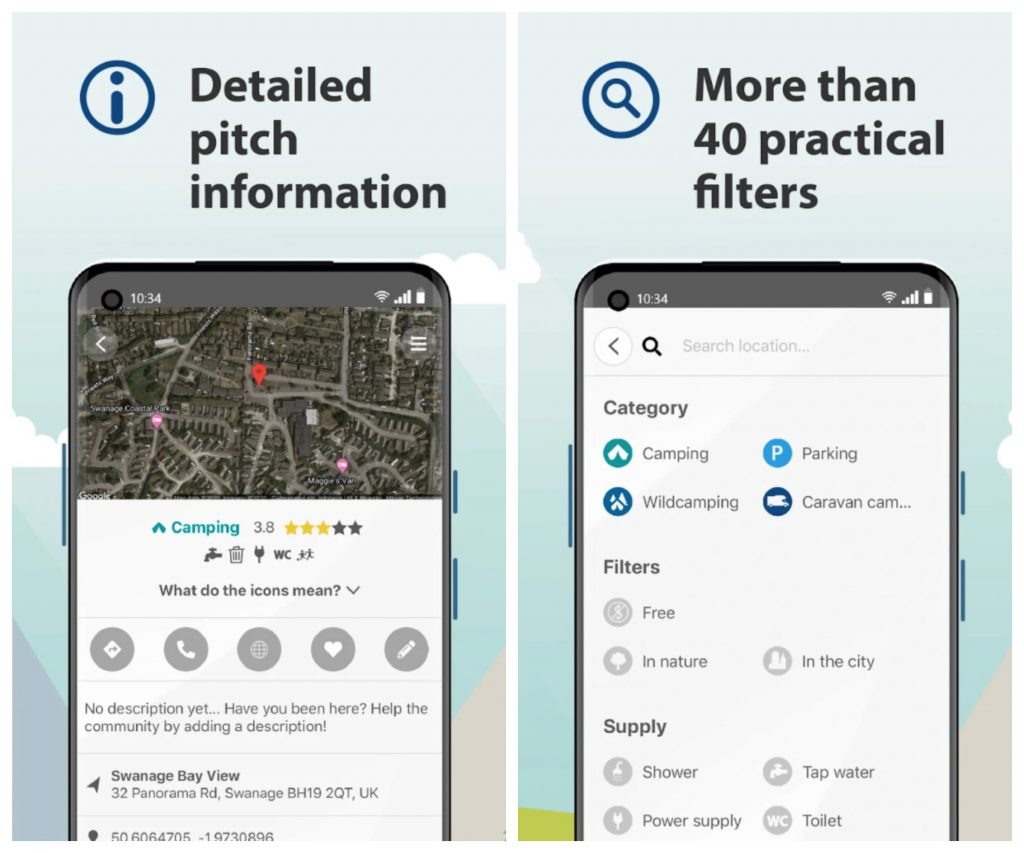 Downloads: 50000 +
Customers rating:

(3.8 / 5)

Camperstop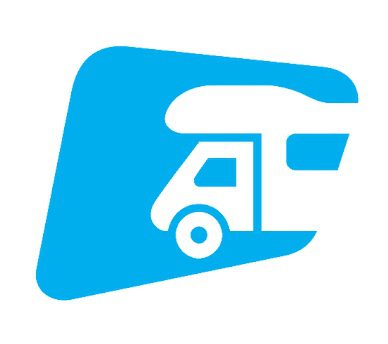 The Camperstop app is the perfect assistant in choosing a motorhome stopover. 12,000 motorhome stops across Europe! I can say that this is more than enough for the avid traveler. You will always find something comfortable for you.
Everything is simple here. You can search according to your current location or by selecting a specific destination. And you can also use filters regarding your preferences for the type of camper and on-site services. You can add stops to your favorites to easily find the stop you want.
You can also track the weather at camping stops (weather forecast offered 5 days in advance!).
Share your experiences of the stops with other boondockers and read reviews from those who have already visited your chosen stop.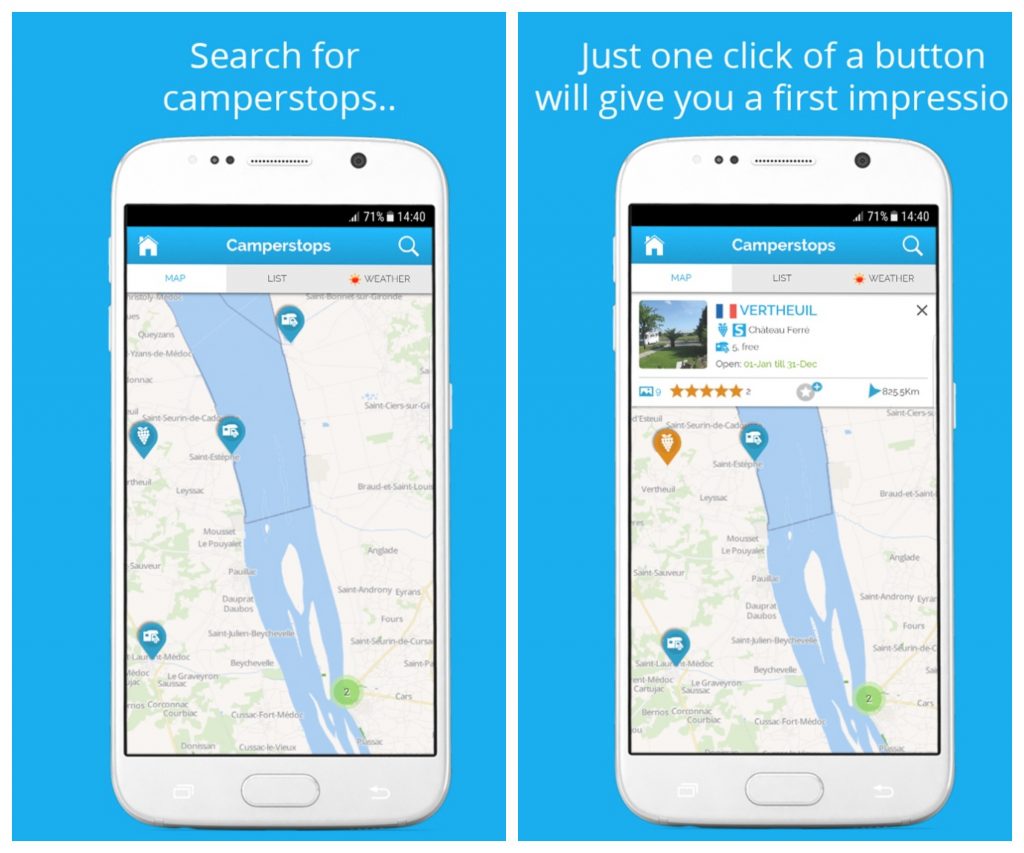 Downloads: 100000 +
Customers rating:

(3.9 / 5)

You may also like: 9 Best Restaurant Reservation Apps for Android
Free Campsites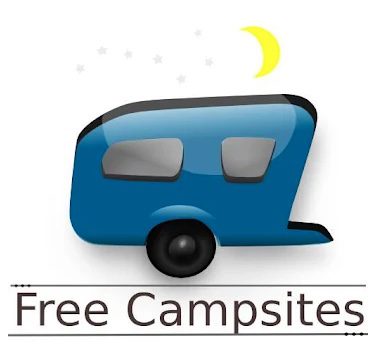 If you search for a free boondocking site near you, you have already found the right tool. Free Campsites will bring you to unbelievable places!
A simple map-based search will help you find the most beautiful and peaceful campgrounds you are unlikely to find on your own. You'll also be able to view photos and reviews of campgrounds.
The app has not the best feedback since it's basically a link to Freecampsites.net. But still gives good and up-to-date information about specific BLM and other land camping sites.
Downloads: 100000 +
Customers rating:

(2.9 / 5)