Today, we'll tell you how to improve the quality of your photos with popular image editing apps. Each app has a user-friendly interface and a clever hinting system for beginners that makes it easy to work on any photo.
In this article, you will find 11 mobile apps that will help you edit and publish photos and pictures of great quality.
Photoshop Express Photo Editor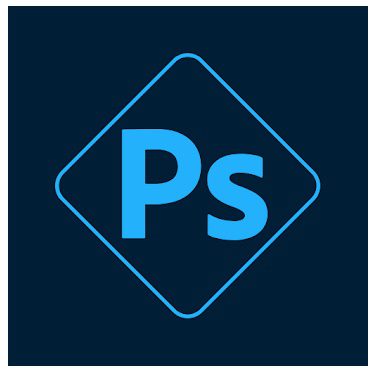 The app is amazing! It makes your photos very beautiful, tender, colorful and improves the quality of the photo at the same time!
You just need to choose a photo that will be further processed and get down to business! In the app, you can flip, crop, and resize the image. Then you can apply various filters and effects. It's good for saturation and making colorful photos.
You can adjust everything manually in the app. Do you know what I was crazy happy about? The quality of the photo editing doesn't get any worse, absolutely! Many of the applications I had used before tended to degrade the quality, to make the picture blurry or grainy.
After you finish the work, you can save it on your device or share it with your friends.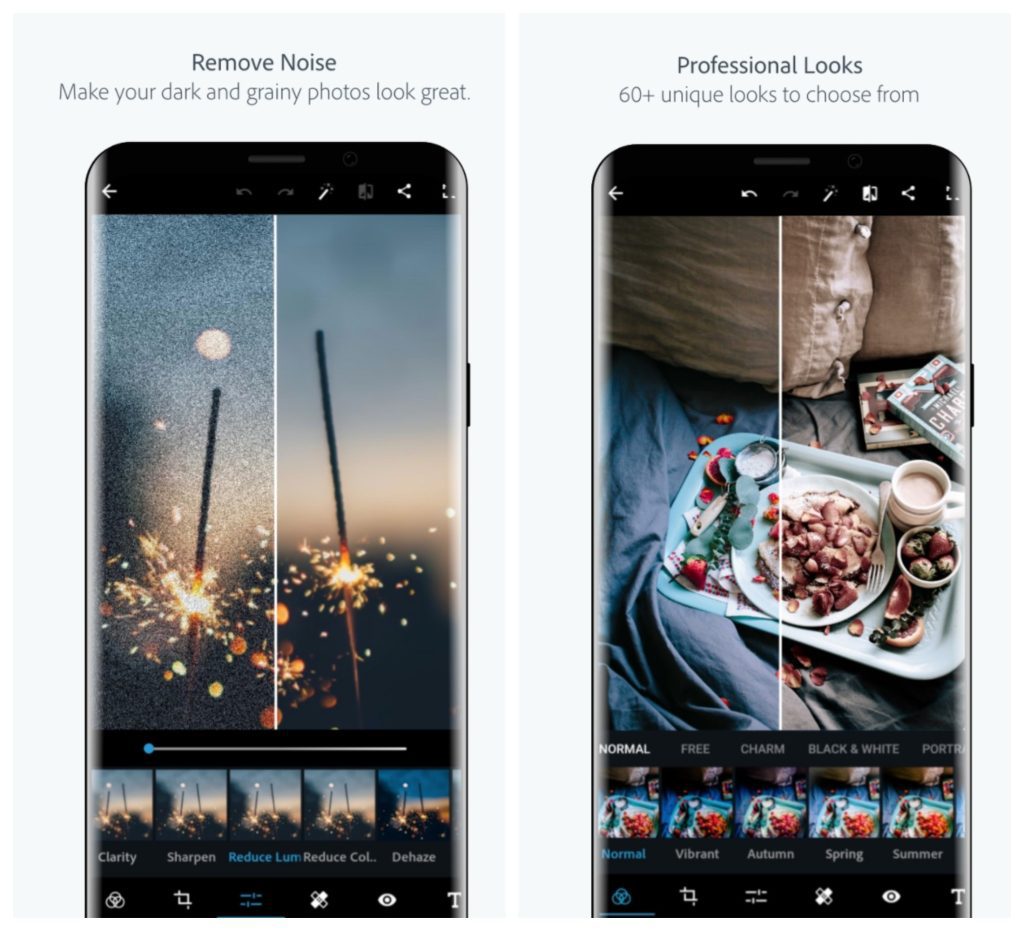 Pros
Fast and free application with the necessary set of tools;
great auto-correct photos;
a handy simulator for those who want to learn how to work in professional Photoshop.
Cons
Sometimes it starts to slow down and you have to wait for all the filters to open;
not particularly huge functionality.
Downloads: 100000000 +
Customers rating:

(4.4 / 5)

You may also like: 9 Best Before & After Compare Photo Apps for Android
Remini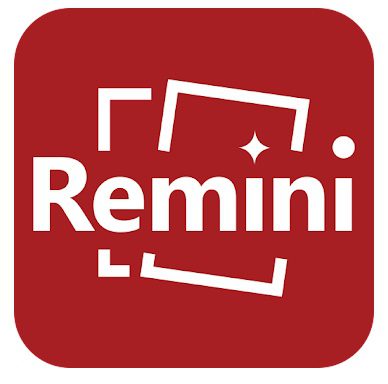 This is a mobile app that can be downloaded from the Play Store for free.
It improves the quality of old, blurry, small photos, but it doesn't just sharpen and contrast like many online editors, it refines the image through neural networks, making it look better and clearer.
The better the quality of the original photo, the better the program does and the more faithful the result is. It increases the size of the original photo, smoothes graininess, removes noise, makes the image brighter, sharper, and more contrast. At the same time, the program greatly improves makeup, making lips, nose, eyebrows smoother. But at the same time, it can make you look older.
The program can help you remove damage, "open your eyes" if you blink.
It takes anywhere from 10 seconds to a few minutes to work on the image, depending on how many requests are in the queue, but it usually manages pretty briskly.
Keep in mind, however, that Remini only handles photos where there are clarity issues. If there are problems with color, light, alas, the app is powerless here. It also works only with faces, leaving everything else out of focus.
There's also a paid subscription which gives you unlimited photo enhancement and no waiting period. But I think there is no need to buy it.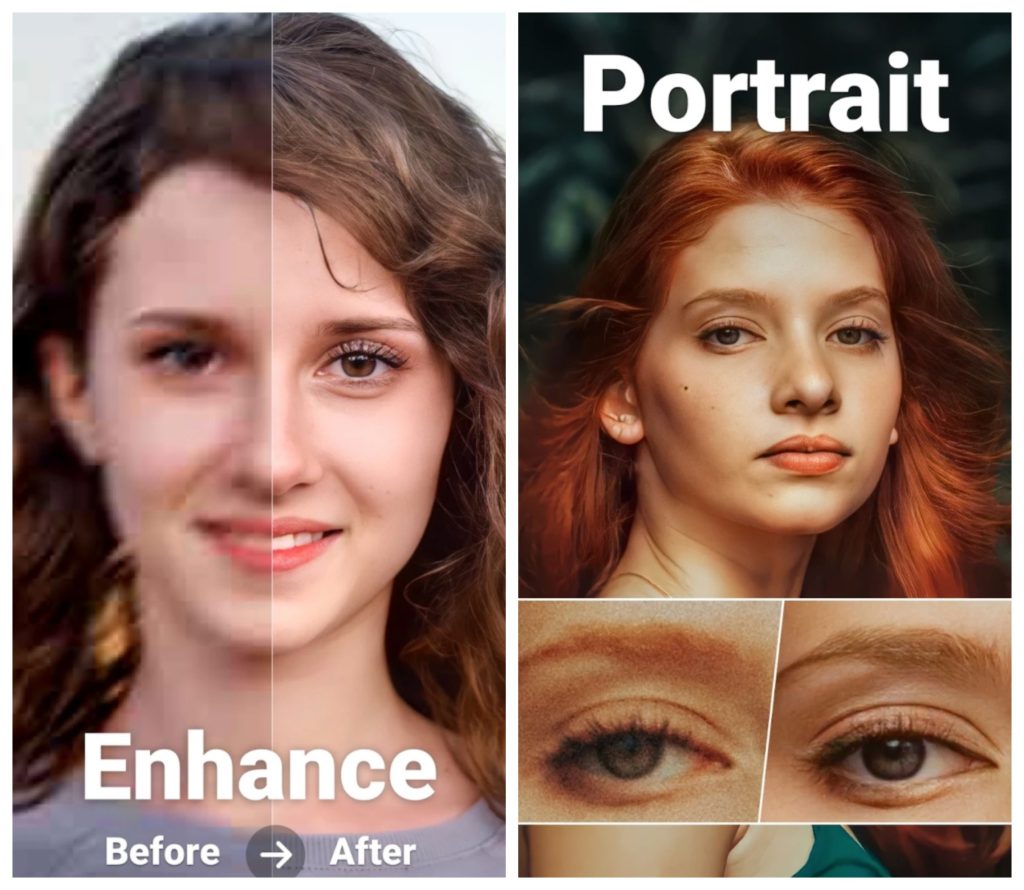 Pros
It gives you several free attempts per day to edit a photo;
clearly makes the face sharper;
it improves the quality of the photo when zooming in;
the ability to crop directly in the app and immediately.
Cons
Doesn't work well on photos without faces.
Downloads: 50000000 +
Customers rating:

(4.3 / 5)

EnhanceFox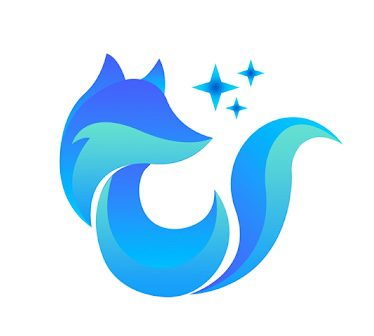 EnhanceFox is the simplest and most functional tool for improving photo quality in real-life situations. Even the most blurry photos can be improved!
It is also possible to process old photos. They can be easily converted to HD quality. You can process any photo, including those taken with your old phone or old camera. The result will be noticeable.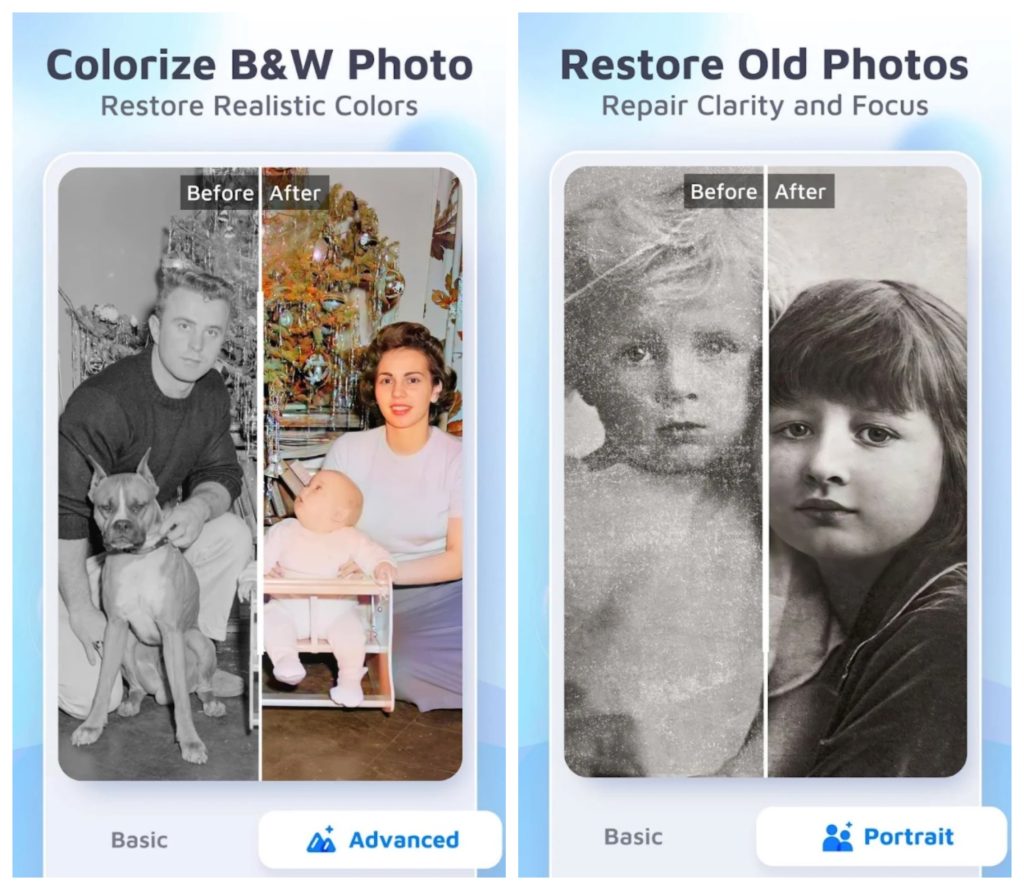 With a little patience and a precise understanding of the desired result, the user will be extremely pleased with the obtained result.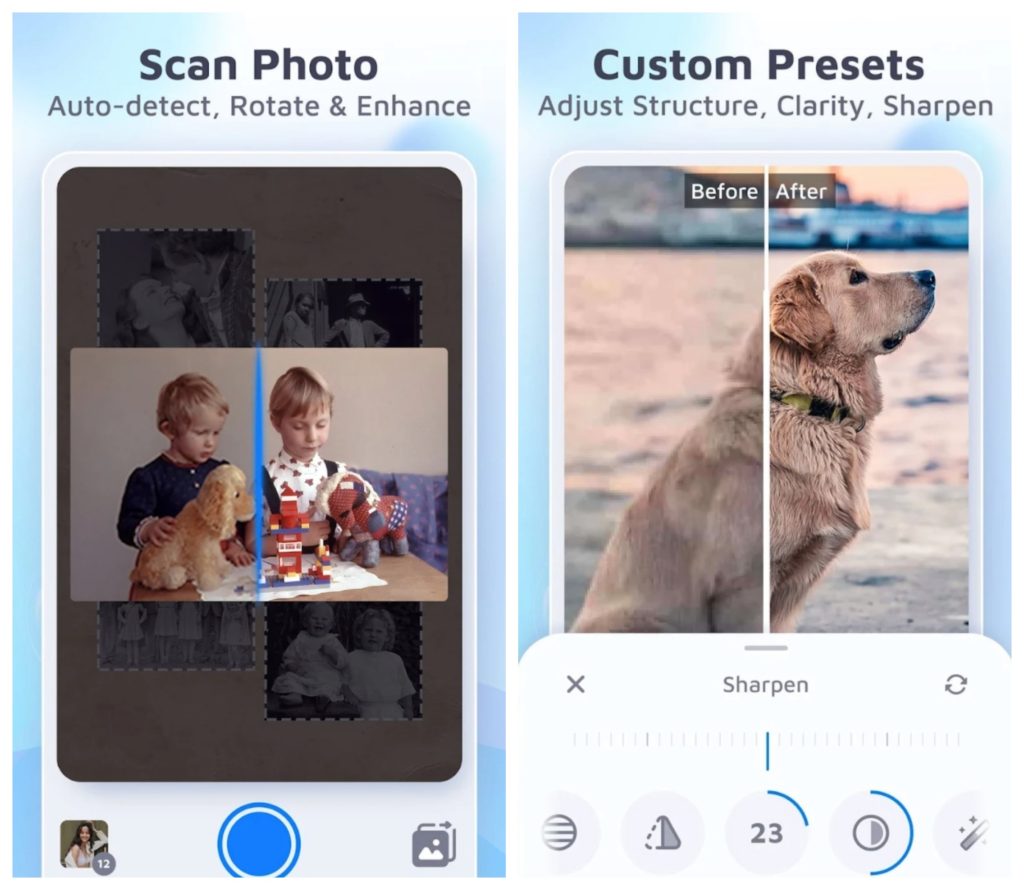 Pros
Performs its main function.
Cons
According to users, in comparison with Remini, it does a worse job of improving photo quality.
Downloads: 1000000 +
Customers rating:

(3.6 / 5)

Photo Studio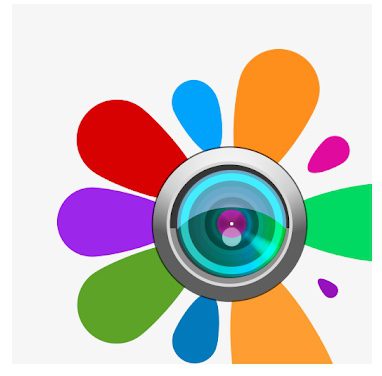 If you need a simple, clear, and free photo editor – this is Photo Studio. It has absolutely all the features you need to process your photos to a high level. And there are a lot of free features, which is very convenient.
What this editor can do:
allows you to use not only simple tools but also more complex ones, like curves and clone-stamp;
you can not only process photos but also make collages;
allows you to choose an arbitrary size of a collage;
has a nice set of styles for photo captions.
The application contains hundreds of special effects and you can make any photo no worse than a professional photographer and for free.
The result of the work can be immediately shared with friends or on your page on social networks. There is advertising, of course, but not too much.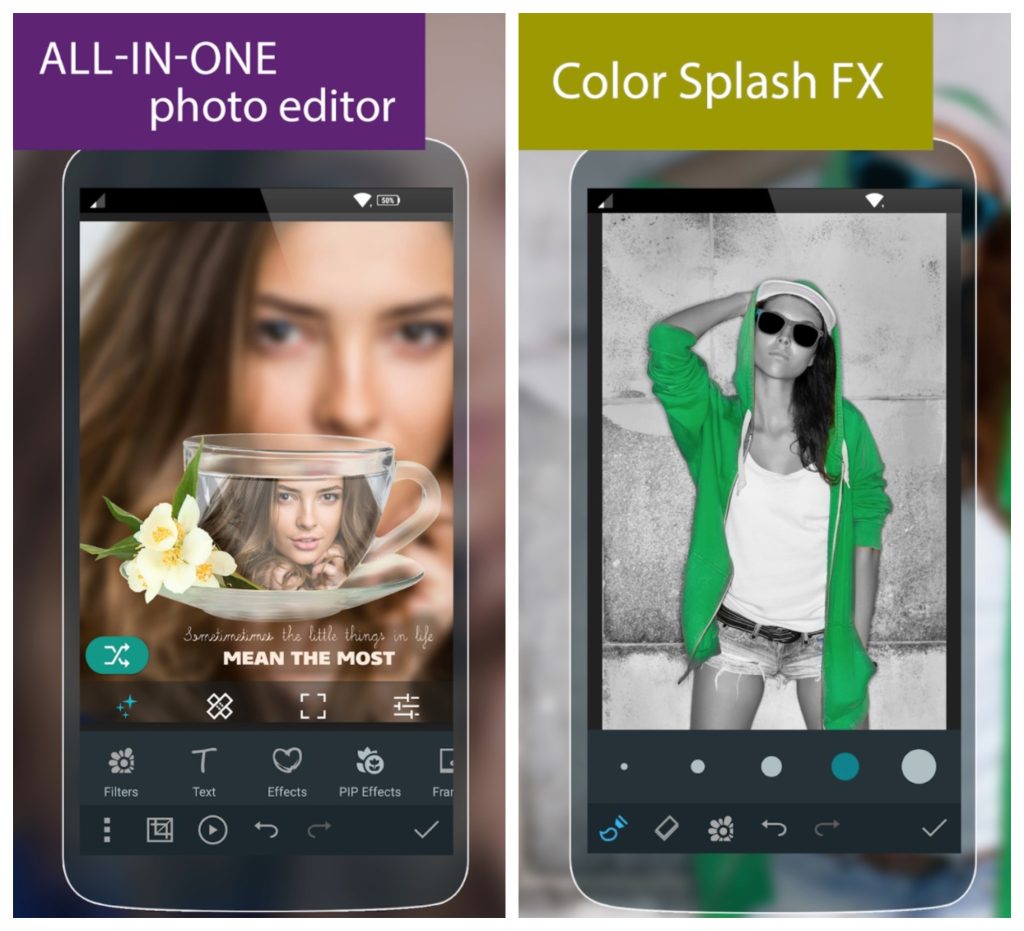 Pros
easy to use ;
collage creation;
nice caption styles;
good set of editing tools.
Cons
Collage templates are not very good;
many types of frames, but most of them look out of place.
Downloads: 10000000 +
Customers rating:

(4.8 / 5)

Photo Editor Pro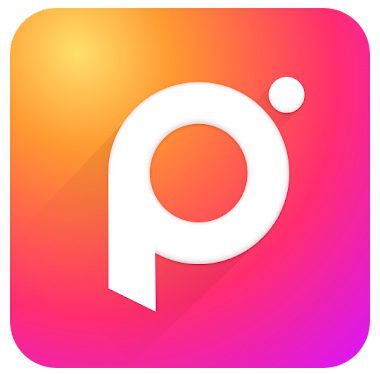 The app has a lot of useful features. It can adjust brightness, saturation, contrast, warmth, including a photo warping function. You will be able to change the hue of the photo, sharpness, noise.
It's possible to adjust the photo to fit, crop, blur, draw a picture on top of the photo, blur.
In the application, you can put text on top of photos, there are different stickers and emoticons. You can also make a collage out of different photos, mirror a photo, and create an outline.
The application is free and has many features. It has unobtrusive advertising, to support the developers while working in the application, it will not interfere.
You can either create your own photo, process it step by step, and add special effects. Or you can take any ready-made photo and experiment with the possibilities of this app.
The quality of the photo will noticeably improve after thorough processing. In general, everything is very easy, simple, and clear. Even an inexperienced user will be able to work with this application. You will get good results.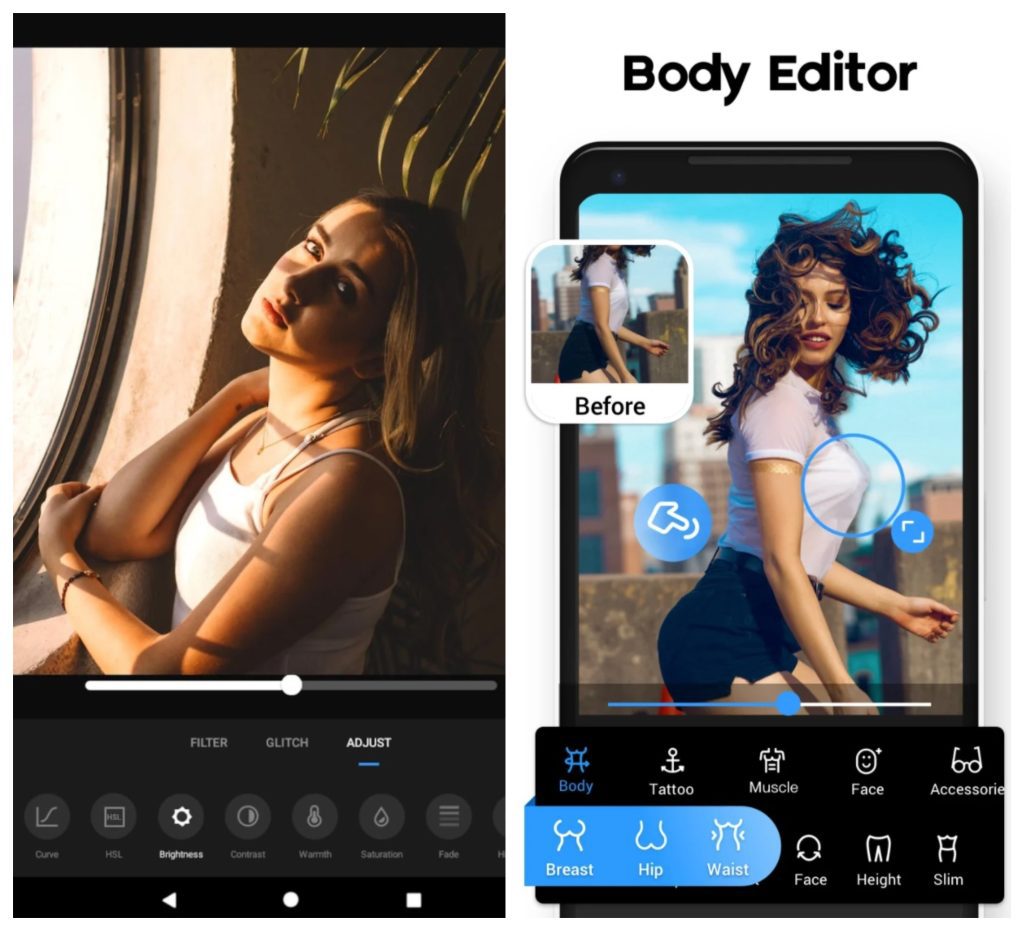 Pros
A huge number of options;
everything is easy and simple;
good results.
Downloads: 100000000 +
Customers rating:

(4.9 / 5)

Picsart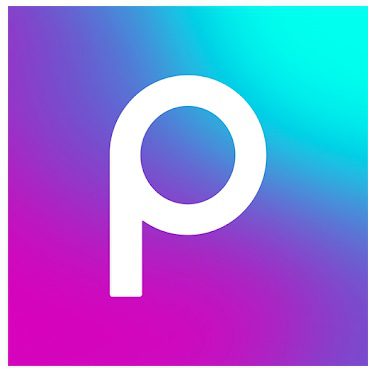 Now PicsArt is a whole network, with its own paid and free functionality. And there is much more of the former. The presence of paid content doesn't tie users' hands in any way, especially those who clearly understand howб what and why to use it.
With this application, you can process your photos in any way and noticeably improve the quality of the picture. You can add various effects and pictures to your photo and it turns out beautiful. You can change the background of a photo.
There are many different tools in the application. You can cut out objects and insert them into other photos. If you don't like the background of the image, you can retouch it. Lovers of various stickers also like the application, there are many.
In the application, you can also retouch pimples or change the color of your eyes, as well as add text in different formats and colors, in general, a lot of tools. If you know how to use these tools, you can noticeably improve the quality of your photos.
For inspiration, when you open the program, the works of other users are immediately shown. Modern PicsArt took something from Instagram, well, that's appropriate and usefully applied here. By creating a profile, you can put your work and like the photos of others.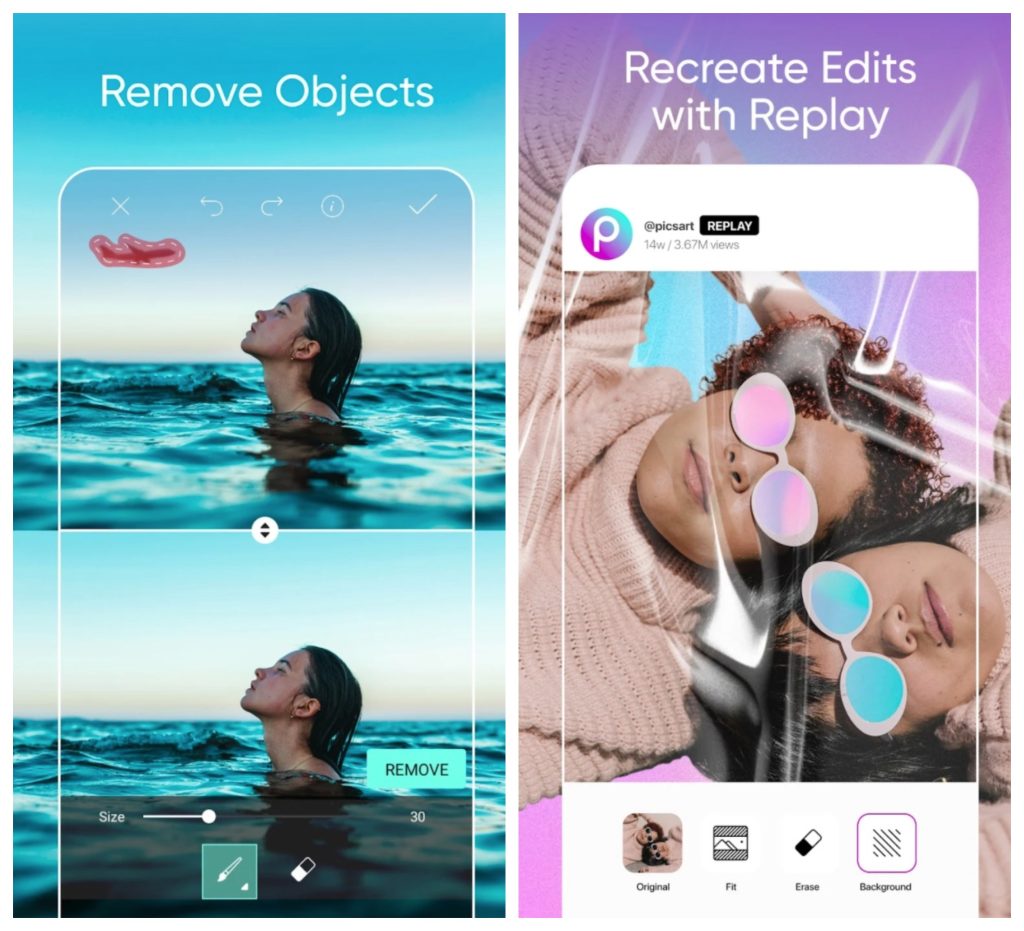 Pros
There are a lot of features;
A lot of templates, clipart, backgrounds;
A lot of effects;
Continuously updated.
Cons
Some people complain about annoying ads.
Downloads: 500000000 +
Customers rating:

(3.8 / 5)

Lumii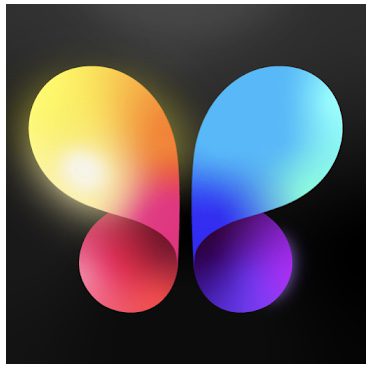 Lumii is a simple, compact, and very handy editor. The application has the most basic functions, but they are enough to process photos 90% of the time.
This application has both presets and a set of tools for individual correction. Any photo can be improved in quality with tools like brightness, contrast, vignette, and sharpness. Filters can then be added. There are about 10 of them in the free version.
The app has basic free features that, well, allow you to edit the photo and create an atmosphere to the photo.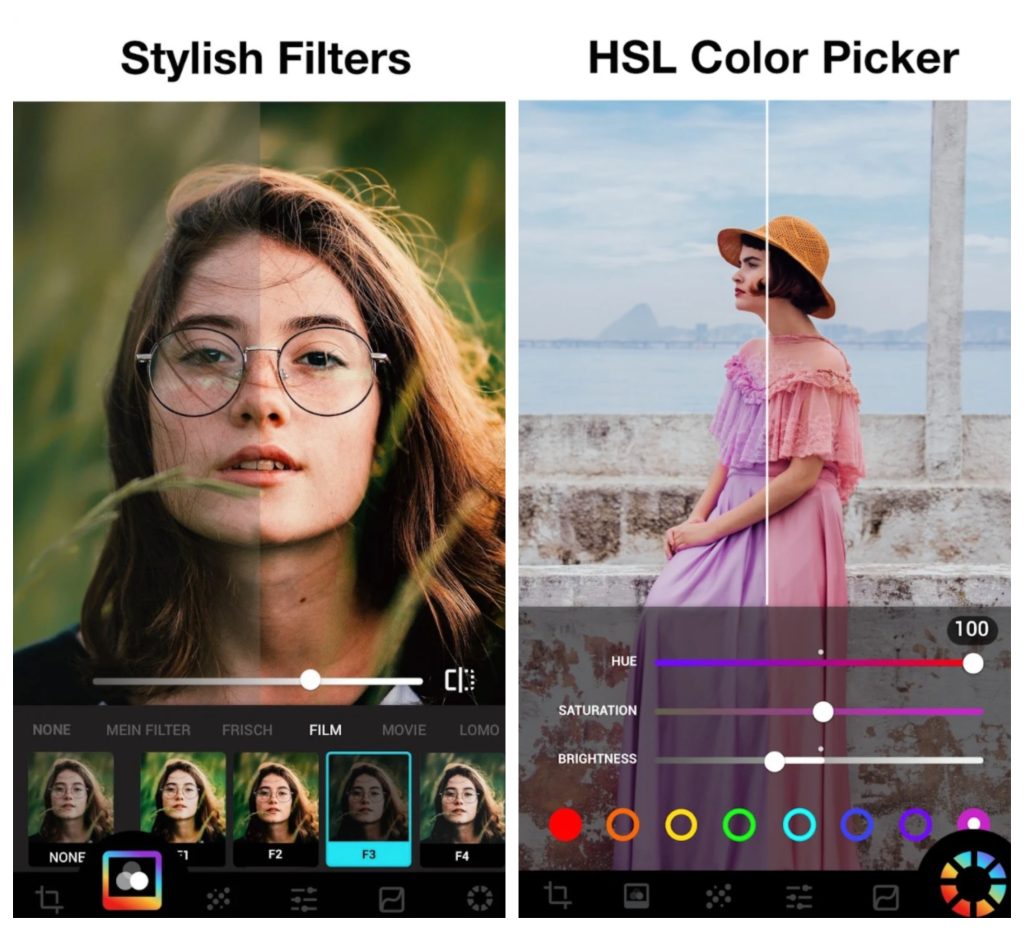 Pros
Fast processing;
takes up little space;
customizable filters, effects;
stickers and text, and wide customization of them by font, transparency, color;
convenient;
no abundance of ads.
Cons
Can't make a collage;
would like more free options.
Downloads: 10000000 +
Customers rating:

(4.9 / 5)

Lensa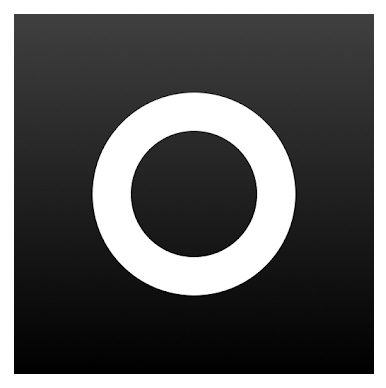 Absolutely free photo editor that makes your face more perfect, expressive, and well-groomed, and your photo more interesting and correct.
The app gives us a few free test photos. Next, you can invite a friend and more free photos will be available to you.
This app is completely free, but there is also a paid subscription, for those who don't want to invite friends and watch ads.
Autocorrect function lightens the photo a little, removes skin irregularities, makes the eyes more expressive. Also, you can use face retouching, neck retouching, bags under the eyes. This is what every one needs!
You can play with exposure. And apply different filters. As a result, you will improve any photo easily.
Lensa is the perfect photo assistant. You should try it too. It's perfect for everyone.
Pros
You can process the foreground and background separately;
simple photoshop in your pocket.
Cons
In the free version, a limited number of attempts to process the photo.
Downloads: 5000000 +
Customers rating:

(4.7 / 5)

Snapseed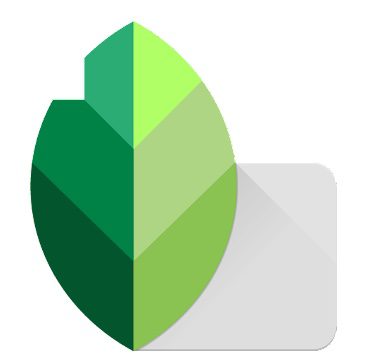 Snapseed – with it you can process any photo in 5 seconds! There are not too many settings, but it has everything to make a good photo even better.
The functionality of this program from Google is diverse. There's HDR processing, cropping, enhancing, you can selectively adjust the contrast/brightness/saturation and structure of any element separately.
You can add a watermark, great filters, adjust the white balance, shadows, and other simple and irreplaceable photo editing features.
There's also dimming, blurring, framing, and text insertion, as well as overlaying the picture on top of the picture (here it's called double exposure).
There's a tool that removes a lot of the imperfections of a photo (whether it's pimples, pigment spots on the face, and so on). The tool is called "Spot Correction".
If you want more features, type in the name Snapseed on YouTube, you can learn how to process pictures with it.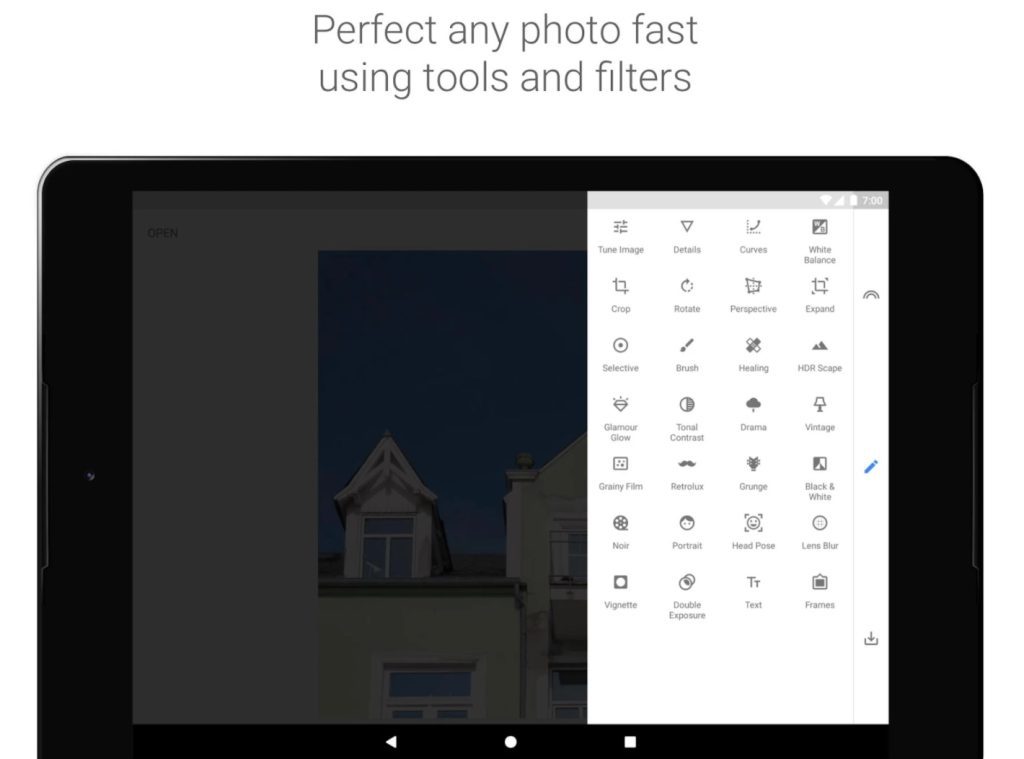 Pros
Huge functionality;
free and ad-free;
handy tool.
Downloads: 100000000 +
Customers rating:

(4.6 / 5)

AirBrush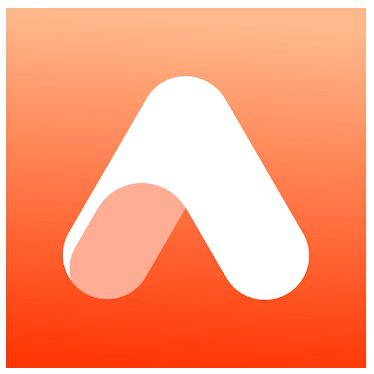 AirBrush is a photo editor with indispensable features for those who want beautiful, semi-professional photos. It offers the best processing of selfies and photos from the "portrait" mode.
The app is focused on working with selfies, so the Retouch section has everything you need to improve your look. Specifically, the tools:
Smooth Skin;
Contour;
Pimples, no wrinkles;
Skin tone;
Change Shape;
Teeth whitening;
Resize;
Highlight;
Dark circles;
Stretch.
Next, we work with filters and additional tools:
Bokeh. This is a great thing about this app. It blurs the background so clearly and correctly. The out-of-focus hair will stay clear, and the background behind it will be blurred. And that's how it looks like a professional photo. Use the slider to adjust the intensity of blurring.
Rotate, crop, enhance, blur (manual), and vignette.
Makeup. Like Bokeh, this is a real boon in the app. You don't have to put on makeup anymore! The app – your personal makeup artist, will makeup competently and for any image.10 makeup options with adjustable intensity.
Eyelashes, blush, and freckles, different lipsticks (even lip gloss is as realistic as possible).
Filters.
Highlights. Pink, red, yellow, on the edges or scattered all over the photo.
The 3D effect. Presented in many variations.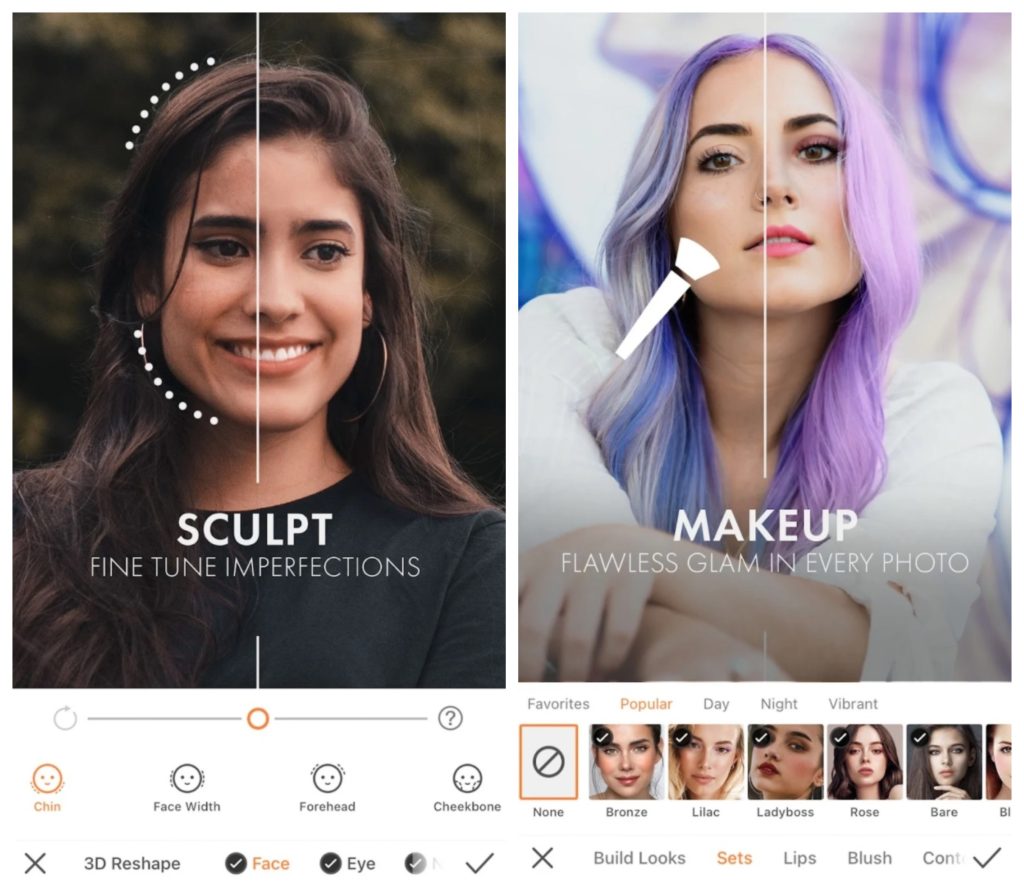 Pros
There are many features;
tools are constantly updated;
all effects are applied to the photo without distorting it.
Cons
Not all features are free.
Downloads: 50000000 +
Customers rating:

(4.7 / 5)

You may also like: 9 Best Android Apps for Watermarking Photos
VSCO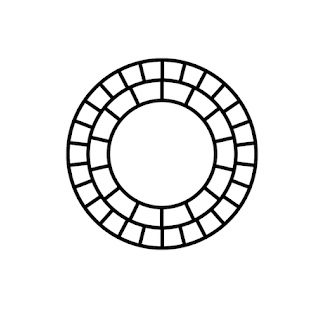 This is the assistant that will transform your photos in two clicks. It can pick up filters automatically, or you can make your own convenient settings.
To use it, select the photo you want to process from the gallery and go. In the program you can adjust:
Exposure;
Contrast;
Horizon of the photo;
Horizontal / vertical tilt;
Sharpness;
Saturation;
Brightness and darkness (Highlight, Shadows);
Temperature;
Graininess, etc.
The next step is applying filters. Filters give cool effects and transform your photo. The program has free and paid ones. Filters are divided into warm and cool. The program remembers which ones you use most often and you can even make your own folder with your favorite filters.
The app is one of the few that not only offers quality and unique filters but also allows you to retouch the photo and do a lot of things that other applications can not offer.
You'll certainly like the design of the application, it's simple and minimalistic, but it looks cool and stylish.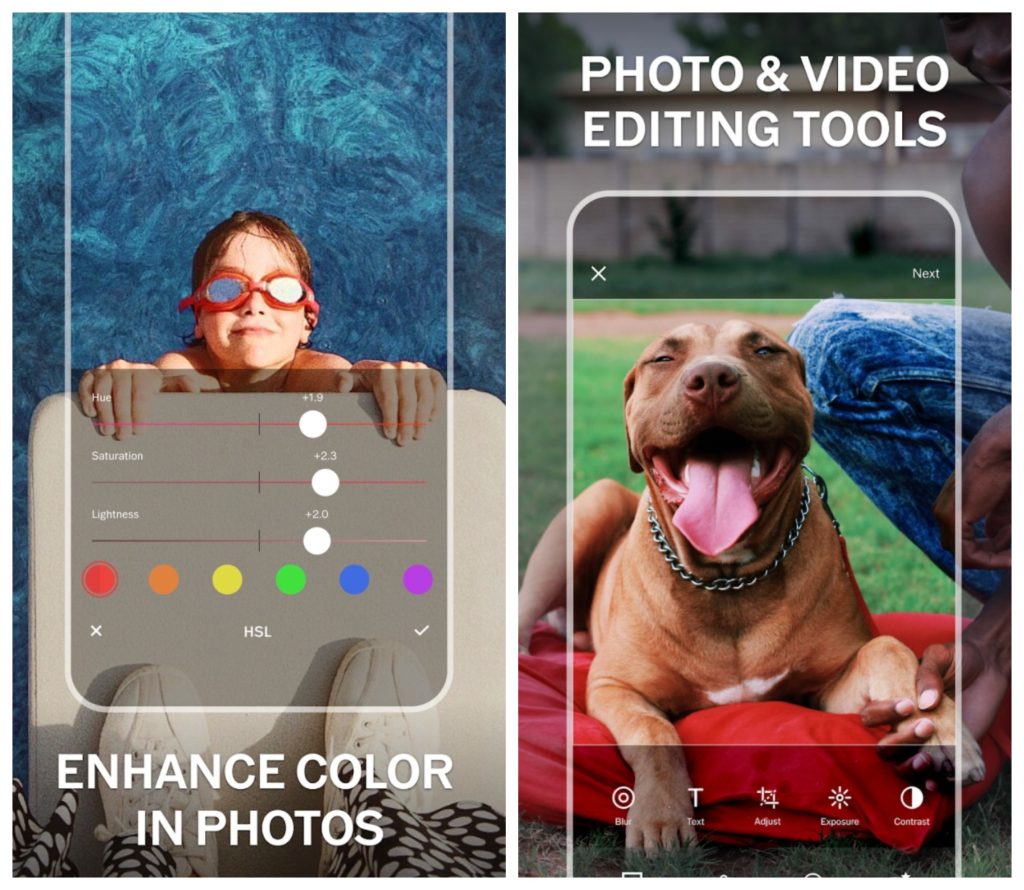 Pros
User-friendly interface;
easy to use;
lots of filters and effects.
Cons
Unfortunately, some effects are paid, but you can get around that by trying the free version for a while.
Downloads: 100000000 +
Customers rating:

(3.3 / 5)

Taking a good photo is not just about taking a picture. To make your photos look professional and attract attention on social media, it's important to pay attention to processing them.
Of course, there is Photoshop and other powerful editors, but it's much more complicated and longer. The apps described above can help you improve the quality of your photos. They are quite easy to use and can help you make great images.