To admire the night sky, you don't have to buy a telescope and go to the roof of your house. A smartphone and an installed application are enough.
With astronomy apps for Android, you can explore the starry sky and the solar system without getting up from your sofa.
Star Walk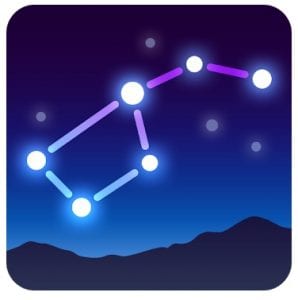 Star Walk is an unusual Android app that will turn your device into a real planetarium. With it, you can explore the far corners of space.
The application's main screen is a spectacular map of the starry sky, showing stars, planets, comets, and even visualized constellations. Interestingly, Star Walk tracks the location of the device and shows exactly the part of the sky that corresponds to the view above the user's head.
A camera on a motley star map will be able to turn around, zoom in and out, and clicking on objects will show you a brief note. Thus, it is suggested that you familiarise yourself with data on constellations, the weight of planets, and the distance of various cosmic bodies from the sun.
A more fascinating experience is offered by the rewind function, where the entire star picture will move along real trajectories.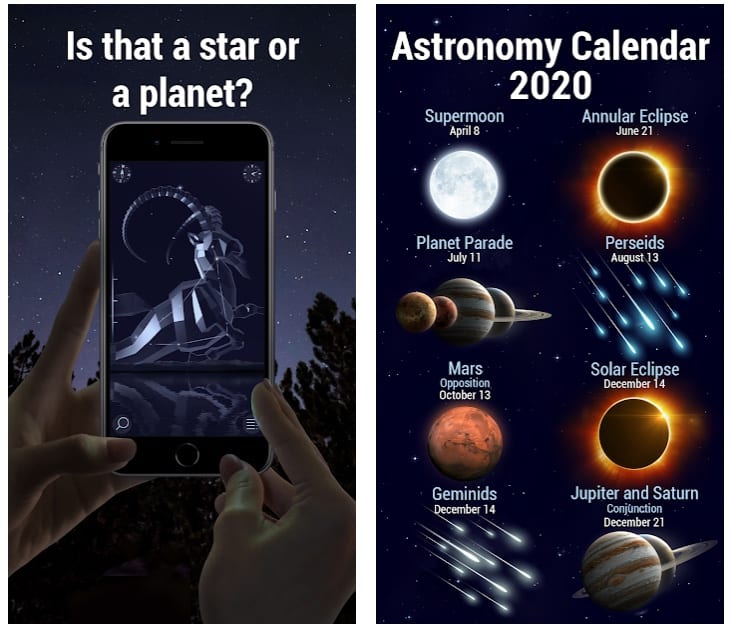 Another interesting function is augmented reality, which can be activated by simply pressing the camera button. You then have to lift the phone above your head and point the camera at the stars. Doing so, the real picture will merge with the image of the star map on the screen.
Star Walk is of the highest quality. In addition to an exceptional database with information about different cosmic bodies, it uses beautiful graphics as well as pleasant music, which creates a truly cosmic atmosphere in the program.
This abundance of effects directly affects the battery, charge will be reduced before your eyes.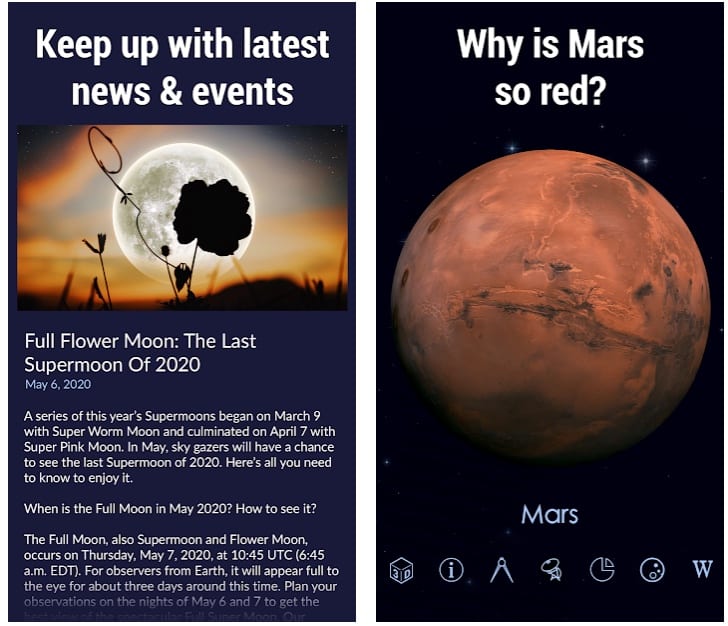 Downloads: 10000000 +
Customers rating:

(4.6 / 5)
You may also like: 11 Best home study apps for Android
SkySafari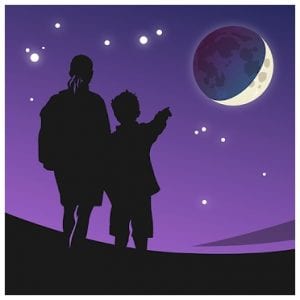 All SkySafari owners need to do is lift a mobile device to the sky, allowing the application to quickly "collect" planets, stars, constellations, and satellites.
Thanks to interactive information accompanied by rich graphics, the application allows you to see 120,000 stars, over 200-star clusters, nebulae and galaxies, the planets of the solar system and their satellites, as well as various asteroids, comets, and even the International Space Station (ISS).
You can use the application to animate various celestial phenomena such as meteor rains or the approach of comets.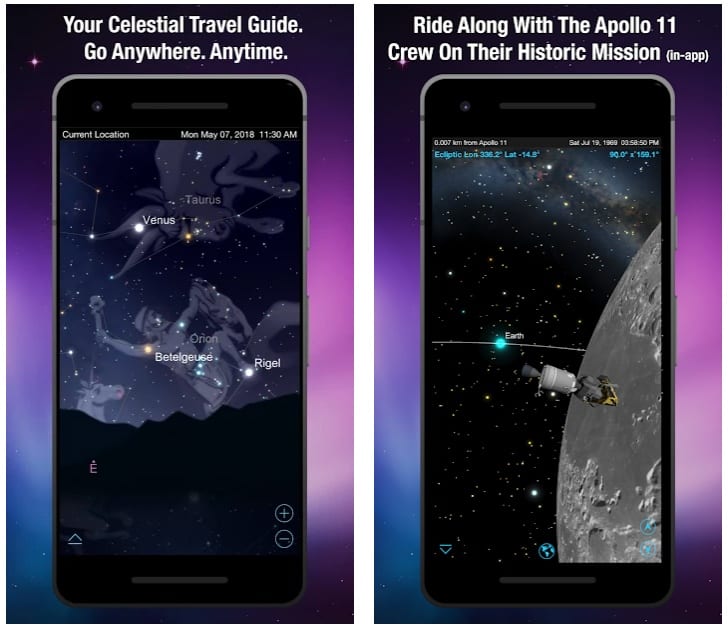 SkySafari allows you to simulate the night sky, which can be seen at a given point on Earth, as well as moving backward and forwards through time. Tonight's function will show you the most interesting events and objects you can see in the sky as darkness falls.
SkySafari is a powerful planetarium that fits in your pocket.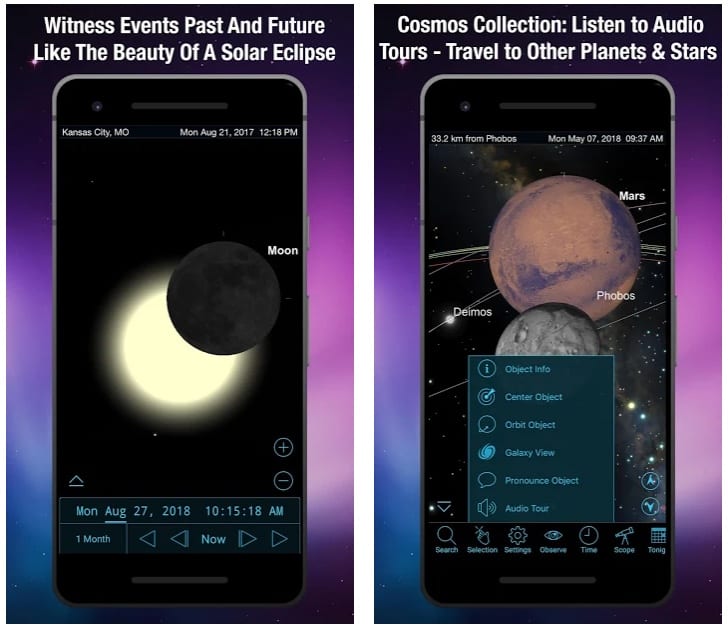 Downloads: 1000000 +
Customers rating:

(4.6 / 5)
Star Chart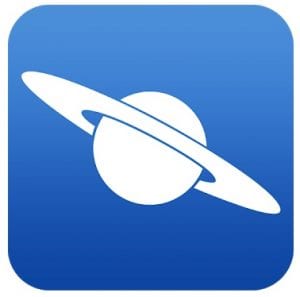 Star Chart is an astronomical application that allows you to easily see all stars, constellations, and other astronomical objects from Messier's catalog.
With Star Chart, you can easily navigate through the night sky with your finger on the screen. You can also point your device at the starry sky and see exactly the part of the sky on the screen. You can see and get information about thousands of stars, constellations, planets, and even the moon.
Star Chart also allows you to stop at any astronomical object to get more information about it. Just click on an object to get information about the brightness and distance to the Earth, for example.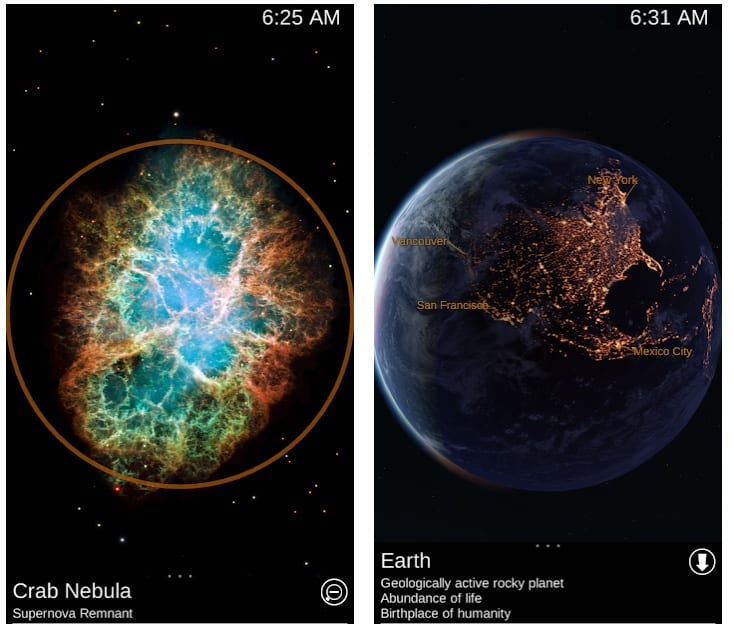 Another pleasant feature of Star Chart is the ability to observe the dynamics of space activity, the rotation of planets and satellites. You can also display any day/year in the program and see under which star you were born.
The application not only contains a wealth of astronomical information but also provides all this information in a very beautiful way.
Star Chart is an astronomical application with great content and great design. Thanks to it, you will not only learn a lot but also have a pleasant time.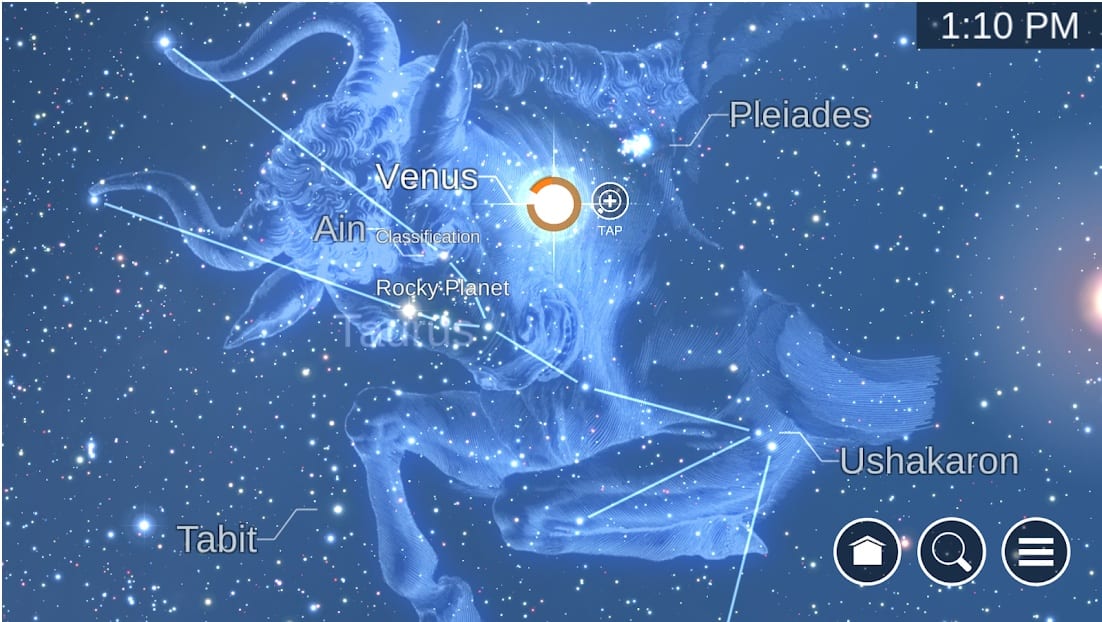 Downloads: 10000000 +
Customers rating:

(4.5 / 5)

SkyView® Lite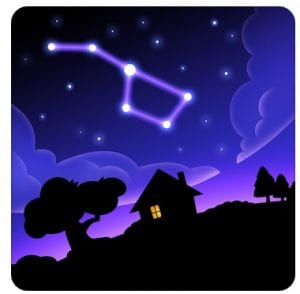 SkyView is an application with which a camera of your Android aimed at the sky can identify any of the stars, planets, or constellations visible on it.
You can even distinguish satellites like Hubble or ISS. In addition, by touching any of the elements visible on the screen, you can get more information about the name, radius, distance from the ground, etc.
In addition to exploring the sky on your device screen, you can also use SkyView to study time. On the visible line that each individual object follows in space, you can see what its position was or will be for a certain period of time. And most importantly, you do not need a WiFi or GPS connection to use all this.
SkyView is a very interesting application for space enthusiasts. Using it not only gives you pleasure but also helps you learn new things. The application is beautifully designed, with beautiful images of stars and planets, and descriptions directly from Wikipedia.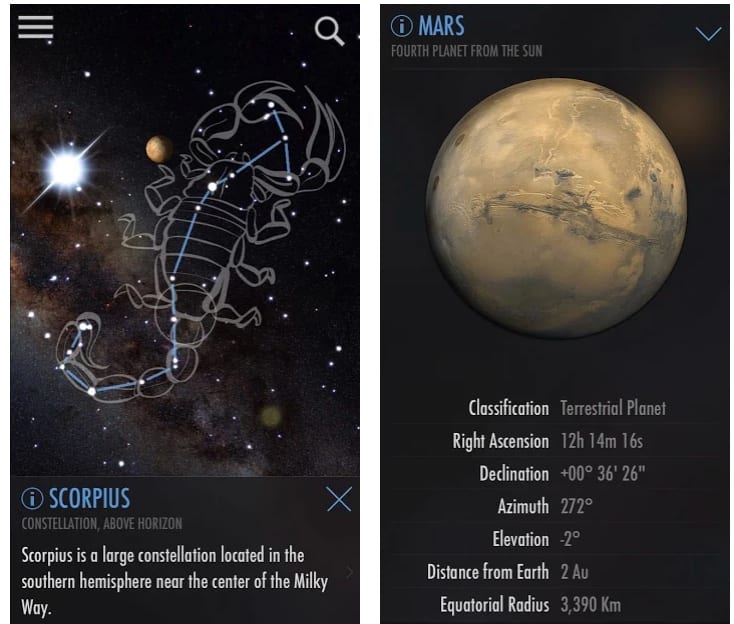 Downloads: 10000000 +
Customers rating:

(4.4 / 5)
Solar Walk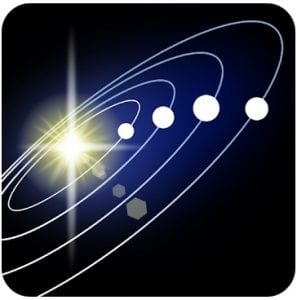 Solar Walk is an astronomical application with which you can take a virtual tour of the Milky Way (not just the solar system, as you might think by reading the name of the application).
In the free version of the application, you will only be able to learn more about Saturn (more information is available in the paid version of the application), but despite this, you will be able to fly all over space, enjoying complete freedom. Of course, you will be able to see all the moons of Saturn, as well as learn some facts about the planet, such as its distance from the Sun, its mass, and so on.
Although the free version is limited to information about Saturn, you will still be able to travel far enough away from this planet to see the Oort cloud and other Milky Way stars. Of course, you will be able to look at galaxies and much more. At the moment, detailed information is only available about the solar system, but the application is nevertheless very interesting.
Solar Walk is an educational astronomical application that is also colorful and interesting. It allows you to travel through space on your Android device.
Downloads: 1000000 +
Customers rating:

(4.1 / 5)
NASA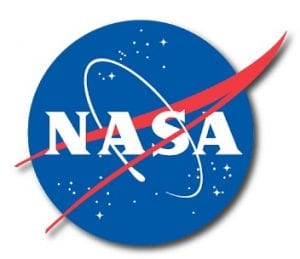 NASA App is the official NASA application. Its installation will provide access to a huge collection of photos, videos, mission information, and news.
The application offers thousands of high-resolution images from NASA IOTD, APOD, and NASAImages.org, unique videos, urgent information about missions, and shuttle launches.
You will also be able to watch streaming from NASA TV at any time and instantly receive updates from NASA's official Twitter.
You will have access to maps of all NASA centers to see which are close to your location.
NASA App is an excellent application for everyone who is interested in space and space missions. Both the quality and quantity of content are truly impressive.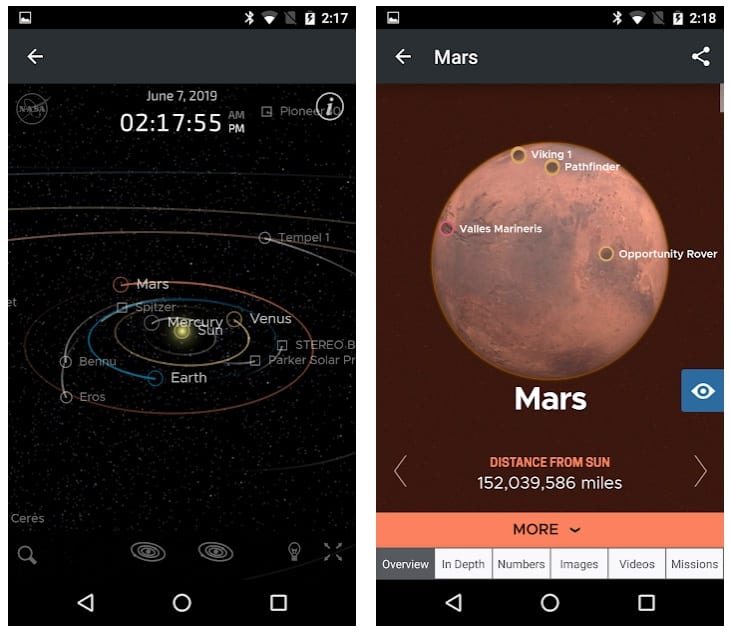 Downloads: 10000000 +
Customers rating:

(4.5 / 5)
Solar System Scope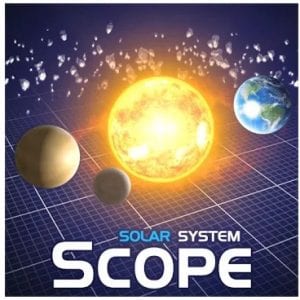 How long have you been in the planetarium? – It's a magnificent 3D planetarium and a complete observatory for Android devices.
Users can watch the position of planetary orbits and planets in real time in a fascinating way at any time. And if you point the device at the sky, you can identify space objects in focus.
The screenshot shows the real sizes of the planets and the distances between them. You can also view additional information on space objects (core, structure, and so on). For your convenience, the developers INOVE, s.r.o. have implemented an advanced object search. And thanks to Virtual Orrery it's possible to view the movement of the planets in real time.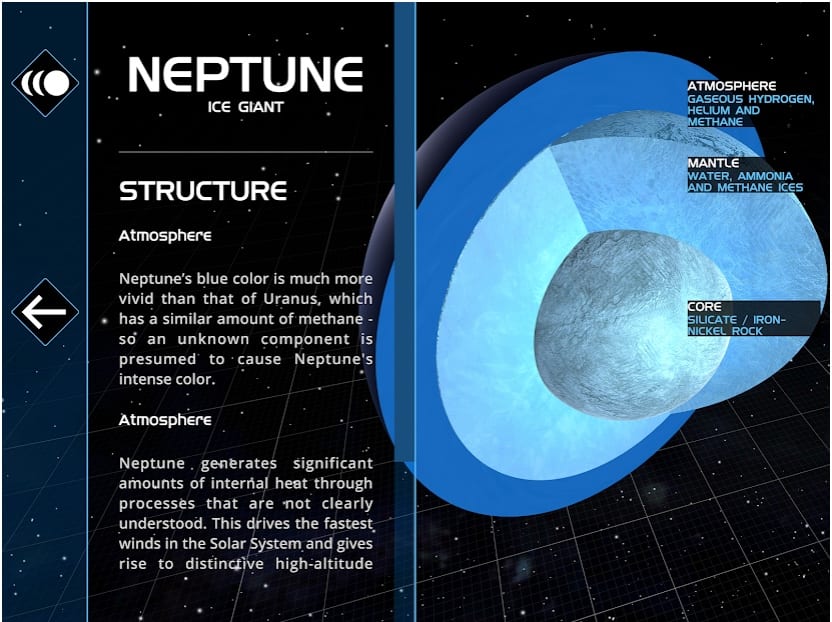 After launch, we immediately get to the planetarium, to be honest, I did not expect such a high-quality drawing and such a user-friendly interface. The best way to use the application is with a tablet. The phone is, to put it mildly, small (it's very difficult to read small inscriptions).
All the planets are of very high quality, I am thrilled. The application also allows you to work with both a planetary model and a realistic one.
The application is unique in its kind, and there are simply no analogs in terms of functionality and quality. The application is suitable for studying the structure of our solar system and simply for general development.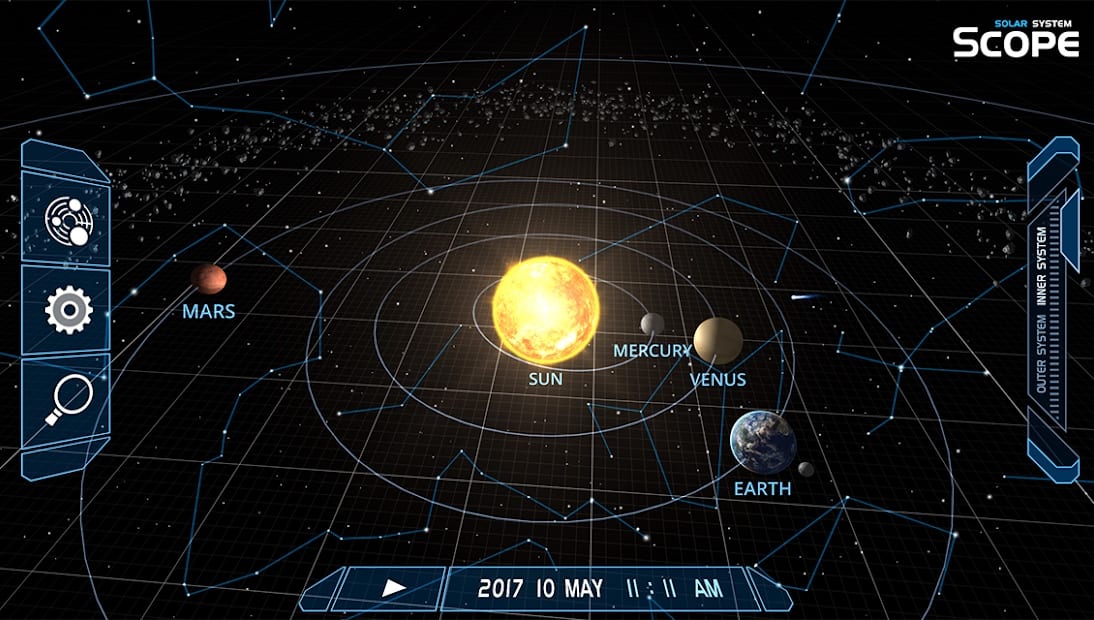 Downloads: 5000000 +
Customers rating:

(4.6 / 5)
Mobile Observatory – Astronomy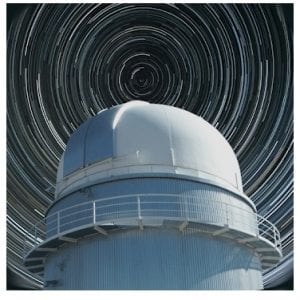 Mobile Observatory – Astronomy is a great project for all users who are fans of astronomy and everything that is related to it in one way or another.
With its help, you will be able to learn not only about the solar system and the nearest space but also about thousands of stars, clusters, nebulae, and everything else that is known at the moment.
You can get forecasts about the appearance of comets, eclipses, various events, and so on. Not only the normal form works, but also augmented reality. It is enough to point a gadget in the sky to get data on what is currently in sight and so on.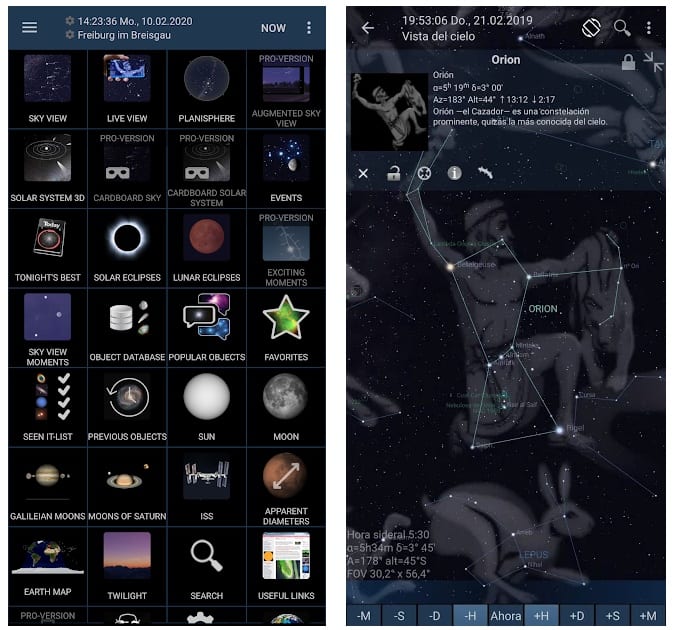 Downloads: 100000 +
Customers rating:

(4.6 / 5)

Star Tracker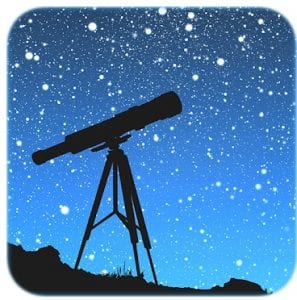 Star Tracker is a map of space and all constellations. With this application, you can follow the stars and everything that happens in space.
You will be able to look at this map as if you were going into space. All you need to do is direct your phone to space, and with the help of a GPS locator, it will determine your location and show you all the constellations as well as the movement of stars and planets. It will also show you the constellations and their names.
If you click on a planet or star, you will get detailed information about them. The application is perfect for any size device.
Using this application, you will be able to follow the sky in real time. The application will also show you not only more than 8,000,000 visible stars and stars that are not visible to the naked eye. Here you will find a lot of information about all the constellations as well as a clear picture of them.
The key advantages of Star Tracker:
Keep an eye on the sky in real time, regardless of the weather.
A huge list of constellations.
Information about more than 8,000 stars.
Shows things you can't see with the naked eye.
Detailed information about stars and planets.
Colorful interface.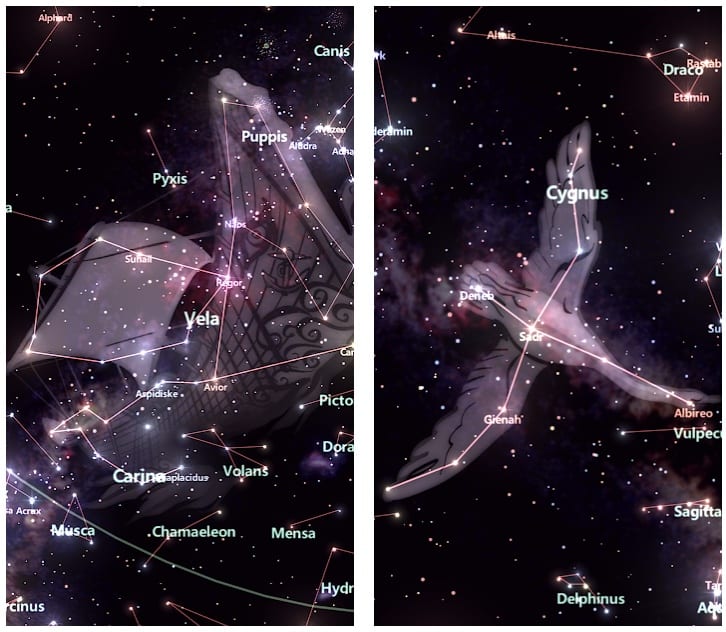 Downloads: 5000000 +
Customers rating:

(4.5 / 5)
Sky Map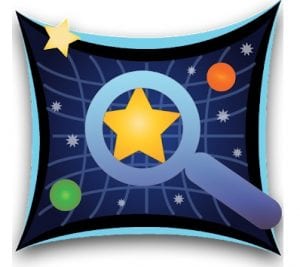 Sky Map is an application developed by a team from Google that allows users to open a window into outer space using their phones.
To use the application, all you have to do is run it, point the camera at the sky and let the magic happen. After waiting a few seconds for the application to download, you will see how the constellations begin to form on your screen. You can study their names, position, etc.
In addition to this feature, Sky Map has another interesting feature that allows you to find a variety of planets and constellations. To find them, all you have to do is enter the name of the planet you are looking for, such as Mars, and point your camera at the sky. You will see a circle with an arrow pointing to the exact position of the planet in the sky.
The night mode feature is very popular in Sky Map – it puts the image on the tablet screen in black and red, which is very convenient at night when looking at the starry sky. Backlighting doesn't prevent you from enjoying the starry beauty at all.
Sky Map is a wonderful application. Not only does it serve as a learning tool, but it is also an excellent source of pleasure on a starry night.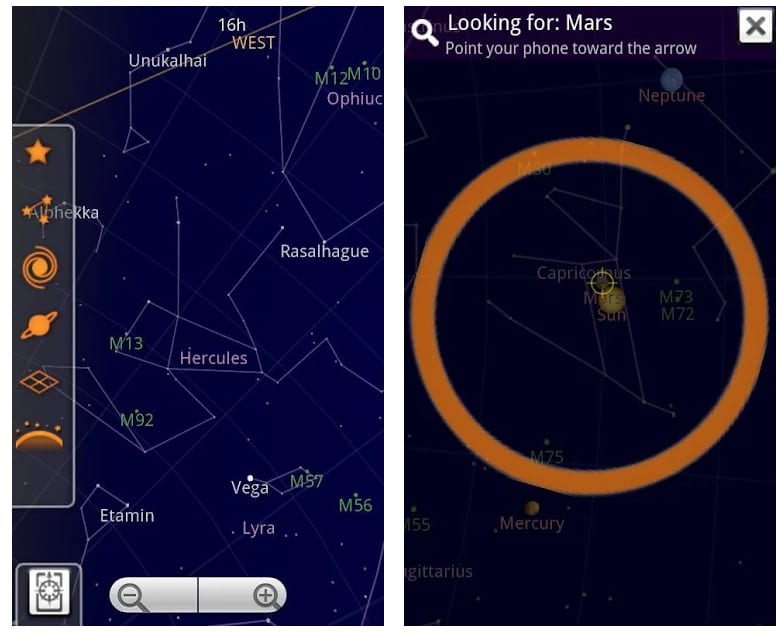 Downloads: 50000000 +
Customers rating:

(4.2 / 5)
You may also like: 11 Best GRE prep apps for Android
SkEye | Astronomy | Sky Map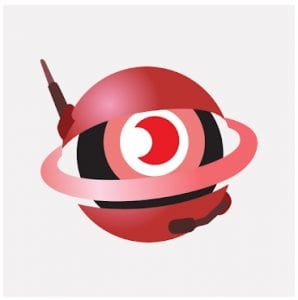 This application is for real astronomers. At least its only function will only come in handy for those who have a telescope.
By synchronizing your smartphone with the telescope, you can use hints: which way to point the pipe to see the desired object.
The SkEye Astronomy database contains over 180 bright objects: planets of the solar system, Messier objects. In addition, there is a Time Machine function that allows you to plan your nighttime observation of starfalls.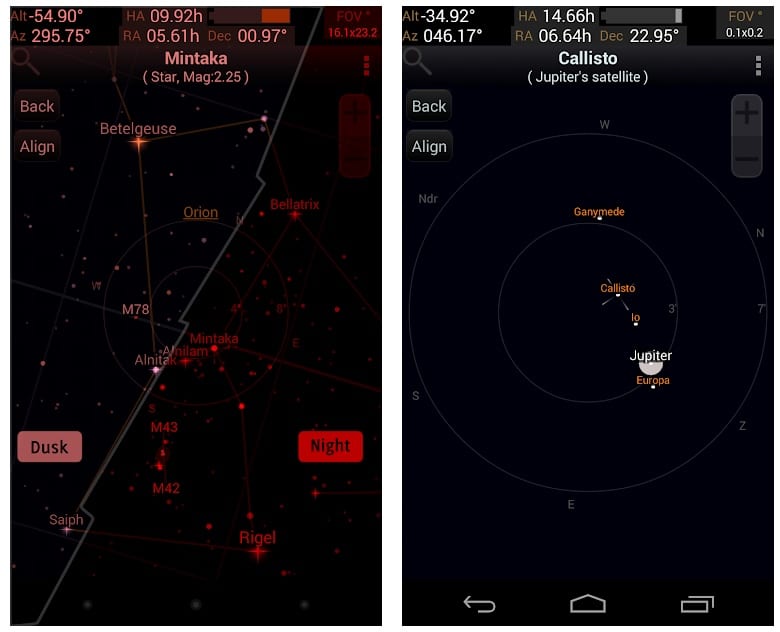 Downloads: 1000000 +
Customers rating:

(4.4 / 5)