Often Zoom's online conference broadcasts have to come from a place you wouldn't want to show to other conference participants. This is especially true when you work from home, where things, toys, and objects that you would not like to show to others can be scattered in the background.
In such cases, Zoom allows you to hide your background from others through its algorithms.
How to set a virtual background:
You can select the virtual background either when you connect to a conference or after you have connected to a conference.
To select a virtual background after joining a conference, click on 'More details'.
In the drop-down menu, select 'Virtual background'.
Here you can select the proposed background or add yours by clicking on the plus and selecting the appropriate image from the mobile device gallery.
But how do you find the right background? The applications in the list below will help you do this.
It's an easy way to create a Zoom background with a beautiful and pleasant picture without wasting time looking for the perfect meeting place. A quality background will not only create a nice picture in the frame, it will also help to simplify the preparation for the meeting and solve additional tasks.
Canva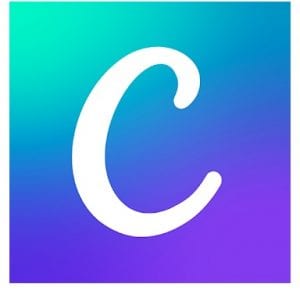 To quickly create an image for a virtual background – use ready-made Canva Zoom Background templates. Choose your favourite option from the collection of virtual background professional designs for Zoom, adjust the size, add and remove any elements in a couple of clicks.
For work meetings in Zoom, a virtual office background in open space style is ideal.
If you only learn how to use the Zoom, you may feel uncomfortable seeing yourself on the screen during the meeting. To relieve tension, use fun backgrounds for Zoom.
It can be difficult to think of where to start a conversation? Give your colleagues a hint by placing a picture of your favourite food on the background. It won't be difficult to create and change such a picture at least every day!
Interior details sometimes attract so much attention that it is easy to lose the audience's attention. A virtual background for Zoom will hide the real atmosphere.
If, on the contrary, you want to emphasise an unusual home environment, look out for virtual backgrounds with a carpet on the wall and other unusual options.
The beauty of the virtual background for Zoom is that you can hold your meeting anywhere – on the beach, on the moon or on your favourite film shooting. Or you can hold your meeting against the background of famous paintings by famous artists.
Place your name and title, company name or e-mail address on a virtual background. The easiest way to highlight important information is to place it on a virtual background for Zoom. This method ensures that the participants will remember the most important information.
To choose a virtual background for your next meeting, visit Canva's collection of virtual backgrounds for Zoom.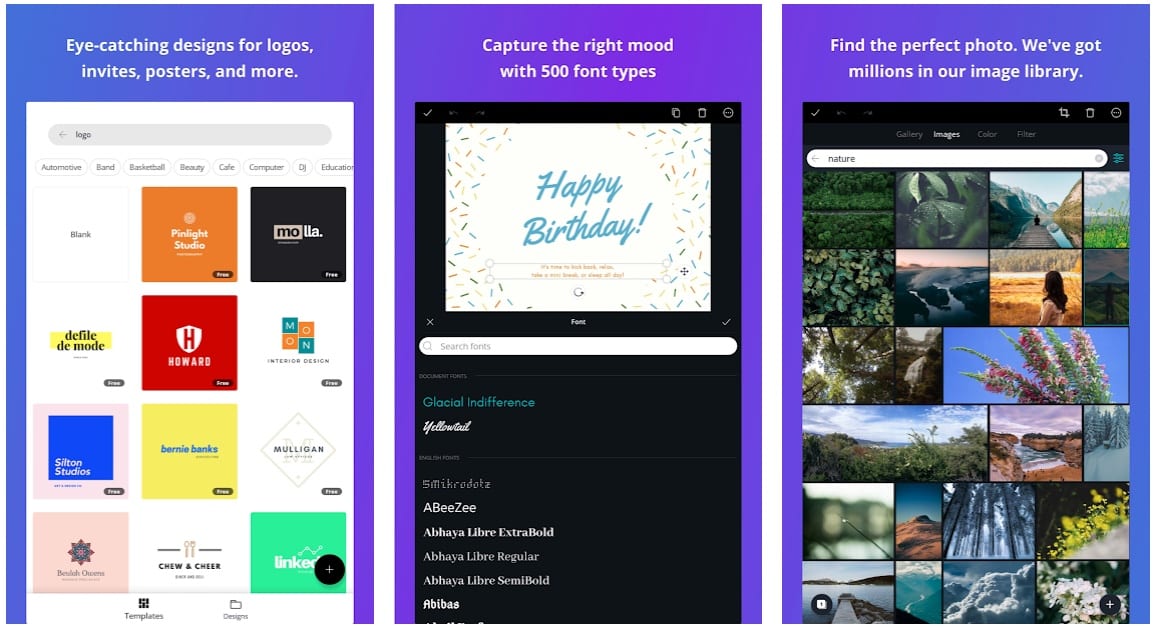 Downloads: 100000000 +
Customers rating:

(4.7 / 5)
You may also like: 15 Best Android theme apps
PicsArt Photo Editor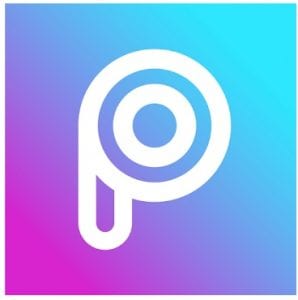 More backgrounds for Zoom can be found in PicsArt Photo Editor. This is not just a photo editor, but a professional tool with lots of high-quality pictures and a user-friendly interface.
A huge number of stickers, visual effects, custom pictures, drawing tools, collage templates and much more. With this functionality, you will be able to turn ordinary photos into real masterpieces.
Here you will find tools for cutting out image fragments and shapes, stretching, cropping, cloning, overlaying and editing text, and much more. Also, in the application, there is a library with popular filters for photos, including different frames, wallpaper, renderings, HDR. Each tool in the application has its own brush settings.
Create virtual background images with a multitude of ready-made templates, add different effects, frames, text and adjust the background. The most interesting feature of the application is its own chat room, which allows you to communicate with friends, quickly share the results of your work with one person or group, discuss and comment on photos, create joint remixes and much more.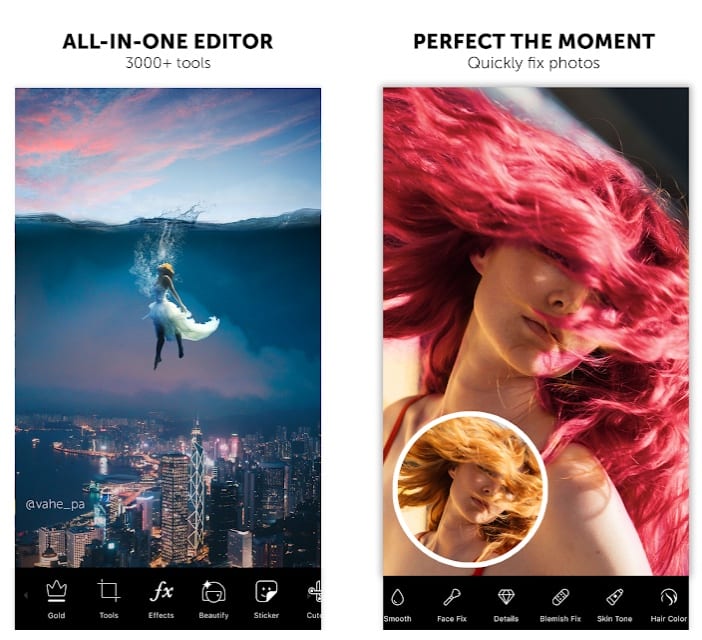 Downloads: 500000000 +
Customers rating:

(4.2 / 5)
10000 Nature Wallpapers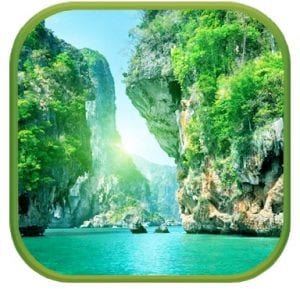 It's a simple application that you will definitely like if you want to use beautiful and bright landscapes as a virtual background for Zoom conferences.
What stunning views of our unique planet! What an amazing variety of earthly nature! Thank so much to the engineers and developers for this wonderful application!
Photos are juicy, of high quality, for every taste. Installation in one click. Now, this is your favorite application.
Many beautiful wallpapers,
no advertising,
everything is saved in the gallery.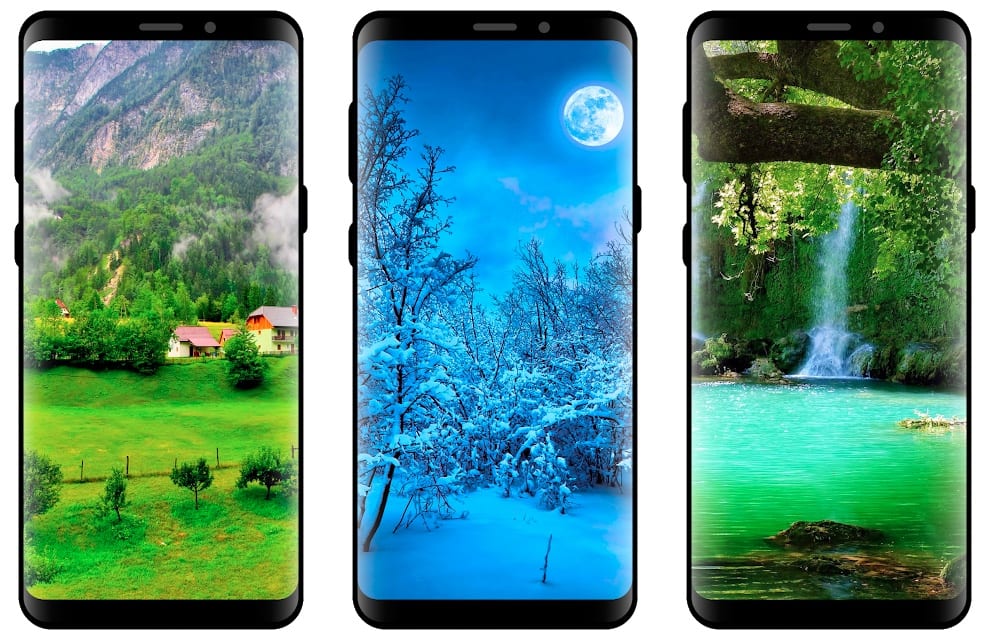 Downloads: 10000000 +
Customers rating:

(4.3 / 5)
Backdrops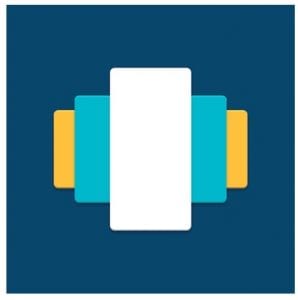 Backdrops – is a kind of social network for desktop wallpapers and backgrounds. Users of the service can share their own backgrounds, download works of other people, and even share with friends.
Backdrops developers have created a set of quality backgrounds specifically for the application. There are hundreds of backgrounds in different styles in total.
Backdrops has such an interesting feature as "Wallpapers of the Day". On the main page of the service, a new set of wallpapers is offered every day, which can be installed as a virtual background for Zoom. In this way, the application is updated every day.
There are quite a few landscape photos in this program, but its main feature is a collection of images in the style of digital art. These are simple abstractions, 3D textures, and various contrast patterns.
There is also images created using the Google Earth service. These include quality satellite photos of coasts, islands, forests, and mountains.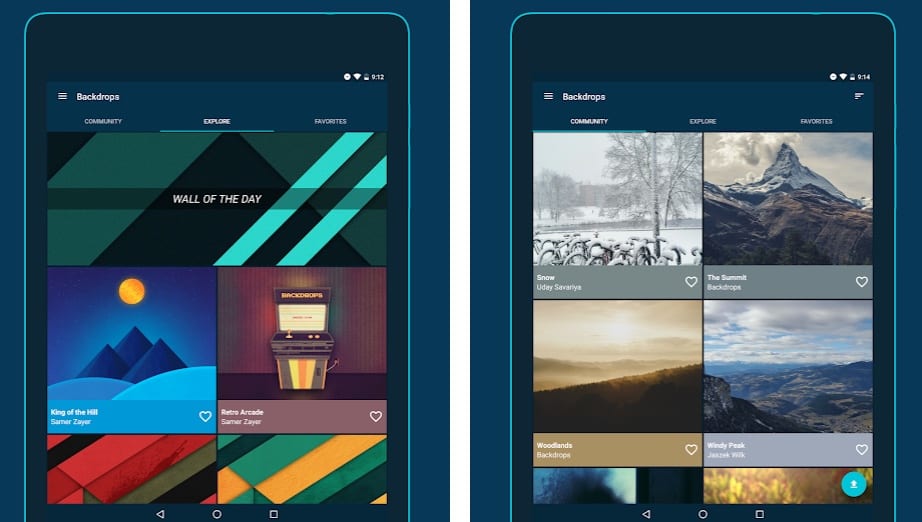 Downloads: 1000000 +
Customers rating:

(4.1 / 5)
Backgrounds HD (Wallpapers)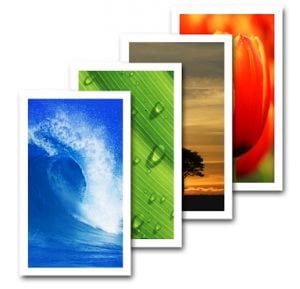 Backgrounds HD (Wallpapers) is a unique application that will give you many exclusive images for Zoom. Enjoy amazing images and a simple interface.
The application offers a variety of backgrounds from artists. View daily wallpaper updates, submit your work, share it with the community, and keep in touch with developers.
The application has a simple user interface, high performance, saves battery power, and delivers exclusive themes every day. For all images, the author, license availability, and the artist's website address are indicated. Here you will find over 30 categories for easy search.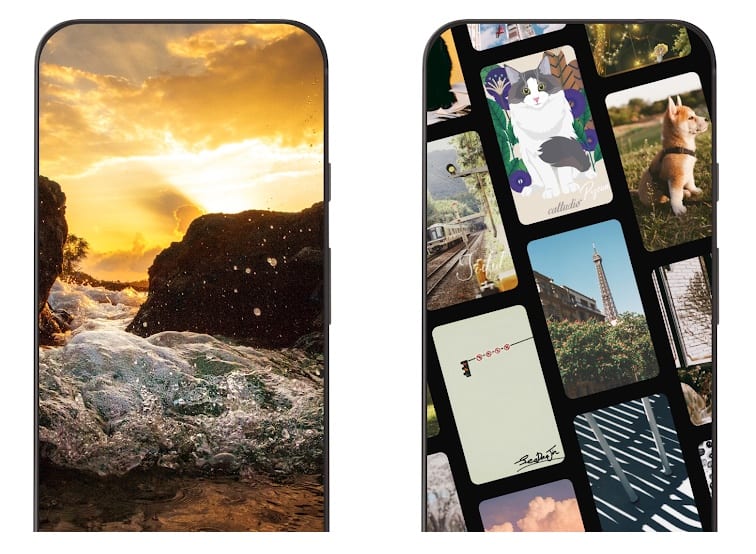 Downloads: 100000000 +
Customers rating:

(4.5 / 5)
Walli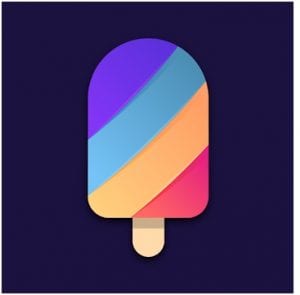 Walli is a cult application that allows you to install certified wallpapers from popular artists.
Thanks to a large number of downloads and a high rating among users, Walli has been considered one of the best platforms in its field. This is a delightful collection of quality pictures and wallpapers, which were worked on by the best artists.
You will find backgrounds in different styles and genres, collected from all over the world. You will be pleased with the huge selection of pictures on different topics. Set a virtual background on a theme "retro" or "hipster", sad, funny or neutral pictures absolutely free of charge.
All works presented are of high quality and will fit any mood. It's easy to get to know the artists you like. Each work has information about its creator.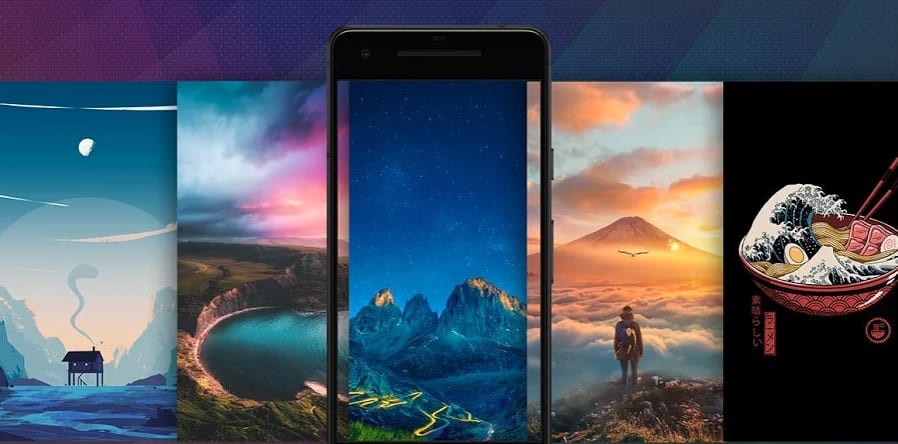 Downloads: 10000000 +
Customers rating:

(4.7 / 5)
Backgrounds (HD Wallpapers)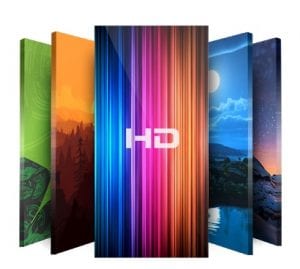 Backgrounds (HD Wallpapers) is a free application with a huge collection of HD images. Make your virtual conference stylish and unique!
It contains any topics for nature and animal lovers, for fans of technological progress, for business people, cartoon and cute topics for girls and sports pics for boys. Every person will find a stunning collection in the program.
In addition, the HD Wallpapers app features an impressive collection of live HD wallpapers and 3D themes.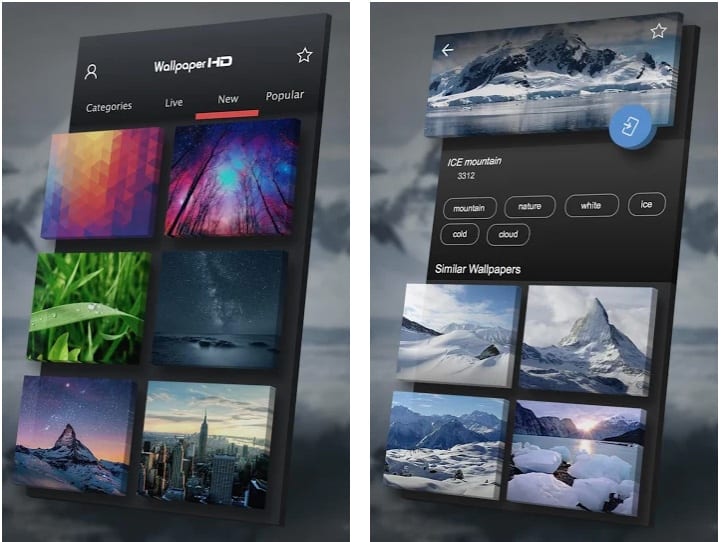 Downloads: 10000000 +
Customers rating:

(4.4 / 5)

iTea Wallpapers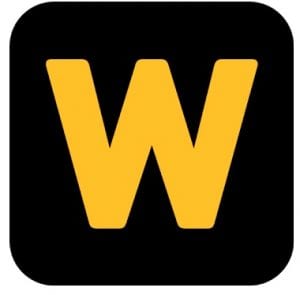 You can download more than 500,000 beautiful 4K | HD quality backgrounds for free. Images are added and updated daily.
You can see the latest, most popular and popular images from more than 24 categories such as "people", "illustrations", "simple" and "love".
You can also add wallpapers to your favorites so that you can look at your favorite wallpapers and choose them at any time convenient for you.
Big choice,
high-quality wallpapers for every taste and colour,
easy to download and install.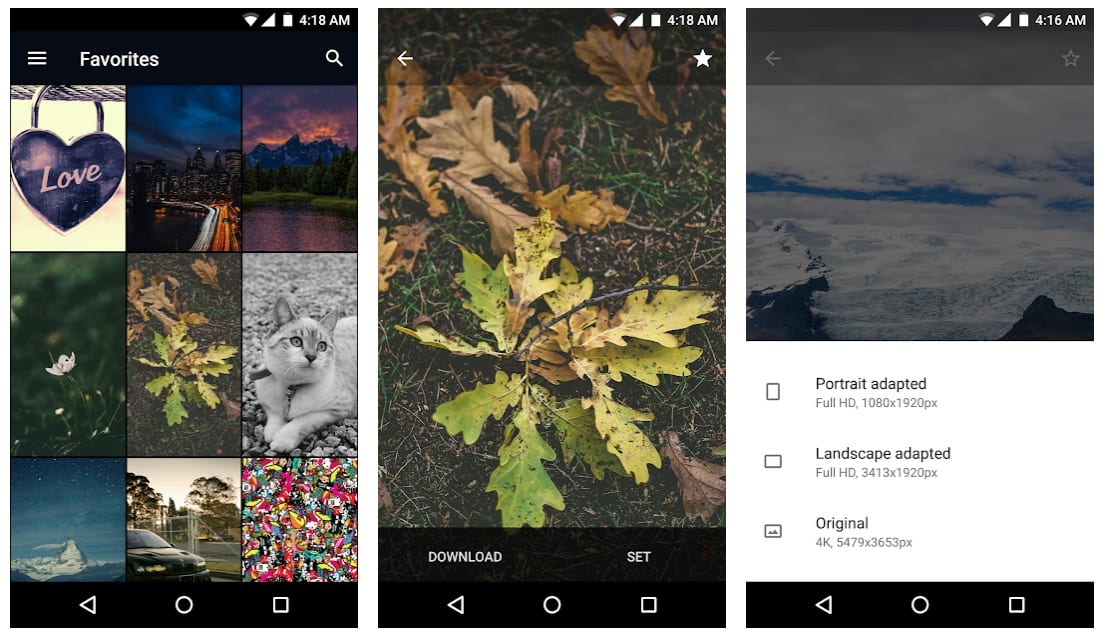 Downloads: 100000 +
Customers rating:

(4.8 / 5)
You may also like: 9 Best Wallpaper Auto Changing Apps for Android
Girly HD Wallpapers & Backgrounds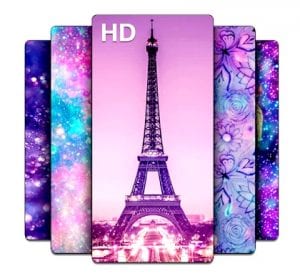 Girls are hard to decide what they like. So, we offer a selection of all kinds of backgrounds for every taste and color.
They all have incredible resolution and are organized into categories from inspirational quotations to love or welcome images and relaxing abstract illustrations.
Using Girly HD Wallpapers & Backgrounds is easy. You can save your favorite images or upload those you want to use as virtual backgrounds for Zoom.
Using Girly HD Wallpapers & Backgrounds are updated regularly and include new wallpapers, so you will never have any problem choosing a unique background for a virtual conference.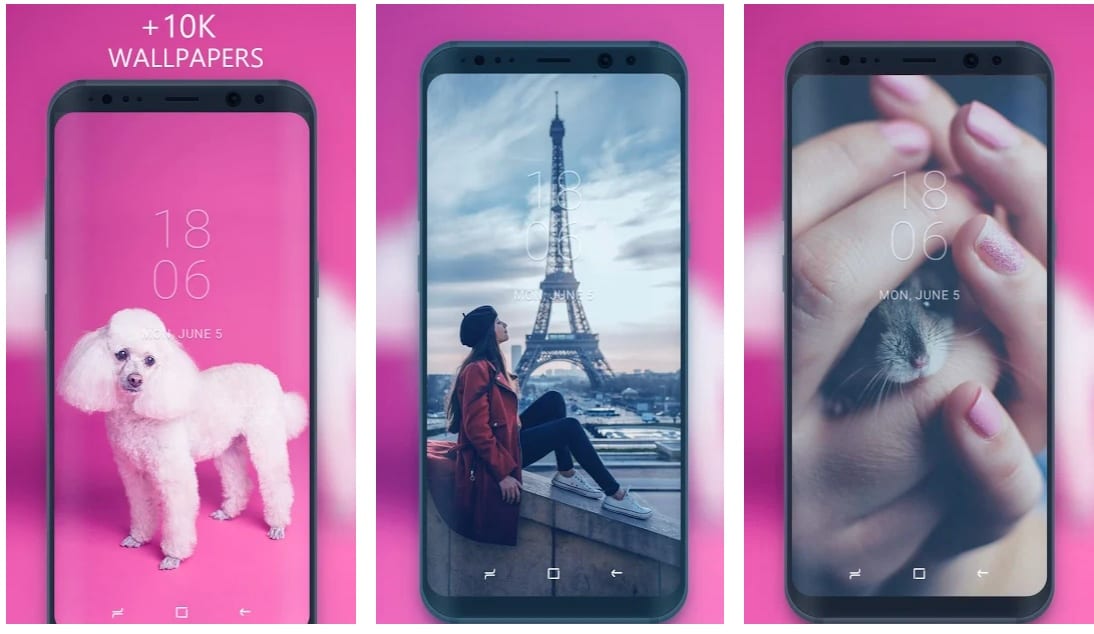 Downloads: 10000000 +
Customers rating:

(4.6 / 5)
The fact that you can use the virtual background in Zoom is one of the coolest features of this communication application. It is not that switching to a tropical background for your calls and conferences improves the functionality of Zoom. But it can certainly make your user experience more beautiful.