Nowadays, mobile gadgets can do almost any job. It's absolutely easy to open various pictures, videos, documents and other types of data. Now it's very easy to share different files with friends and family by simply sending them to different messengers or by e-mail. But it often happens that there is too much data and it is impossible to send it in this format.
In order not to send several letters and not to lose important files during the sending process, the documents can be compressed to create a special archive. Android file compressor applications easily cope with such tasks:
WinZip – Zip UnZip Tool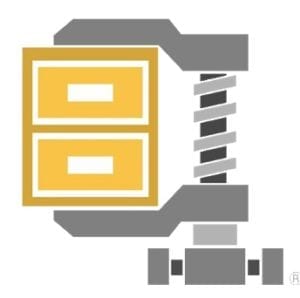 WinZip is the most popular application for working with archive documents. The service has huge functionality and allows you to perform dozens of different actions with your data.
WinZip – Zip UnZip Tool on Android from WinZip Computing programmers, provides all users with a program that will easily unpack, archive and view ZIP data on your device, regardless of how they will be attached to incoming mail, downloaded from the Internet or opened from an SD-card.
Quickly view text information in all available formats;
Choose Zip or Zipx format to compress;
Zip and share photos and videos from your device;
Quick web browsing;
Encrypted AES128 and AES256 data.
WinZip allows you to create archive folders. You can add a large number of different documents, graphics, and even mp3 tracks. In this case, you can use the compression mode, which will help to save space in the memory of the gadget, or when sending this data.
The application allows you to compress the size of files with high quality. You can also protect them with a password and use several encryption options. When adding files, the program independently controls duplicate documents.
All downloaded files can be automatically uploaded to cloud storage. Such actions will help to save space on the device, and you will always have access to the latest unzipped data.
The interface is very simple and convenient, it is made in the style of an explorer, often used in file managers. Working with the application is quite easy, so even the most novice user can easily understand its functionality.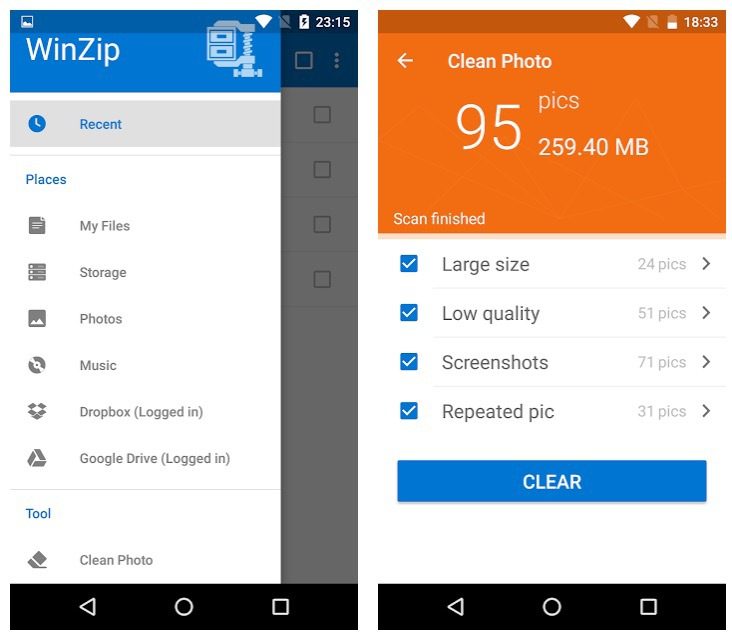 Downloads: 10 000 000 +
Customers rating: 

(4.0 / 5)
You may also like: 10 Free PDF editor apps for Android
RAR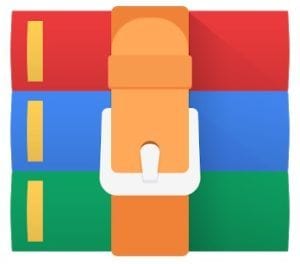 RAR is a compact compression program, archiver, assistant, extractor, manager and even a basic file explorer for Android, allowing you to work with ZIP, RAR, TAR, 7Z, and many others. The program can also recover data from damaged archives in the appropriate formats.
The functionality of the program:
Create RAR and ZIP;
Unpack RAR, ZIP, TAR, GZ, BZ2, XZ, 7z, ISO, ARJ archives;
Works perfectly with all versions of the RAR format.
In addition to the ability to work with archive files, RAR for Android allows you to create RAR and ZIP files directly from your mobile device. Simply select the files you want to compress, select a name for the file and set a password if you want.
The program processes all the files quite quickly. The progress of document archiving is displayed on the screen so that the user can see the end of the upload.
The application has a data compression function. This feature will be especially useful for those who store a lot of information on their smartphone. Also, when sending large files via e-mail, the service will help to significantly reduce the size of the folder and will send a letter faster.
RAR for Android is a great tool for work with compressed files. It has all the features of WinRAR and runs on Android.
Nowadays there are a lot of such services, which are stuffed with various functions, and which are sometimes just unrealistic to understand. The RAR program is the simplest and most functional tool, which accurately and clearly performs its work.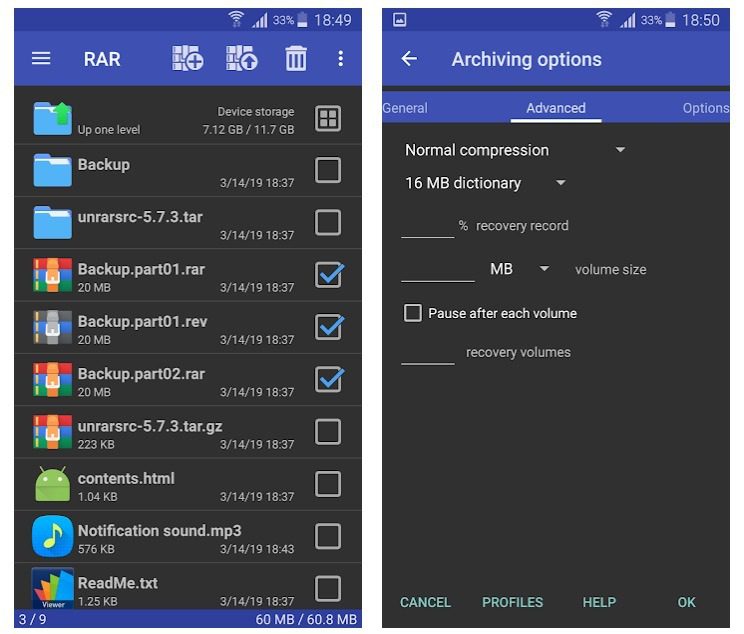 Downloads: 100 000 000 +
Customers rating: 

(4.4 / 5)
7Zipper – File Explorer
7Zipper – a highly functional application that should be installed on your mobile phone or tablet!
The application offers the functionality of several applications at once, it allows:
Viewing documents, with copying and all kinds of transfers. That is, the program deals with the functions of a file browser.
It allows you to open archives of any existing format.
It helps you view photos and text documents, and even images of the .gif format.
The application has a built-in large-format FTP-client.
The application has so many features that it even has a calculator and a timer.
7Zipper is a multifunctional file manager with an archiver function. 7Zipper allows you to manage files on your mobile device as conveniently as possible, better manage the device memory and put all the files in their place.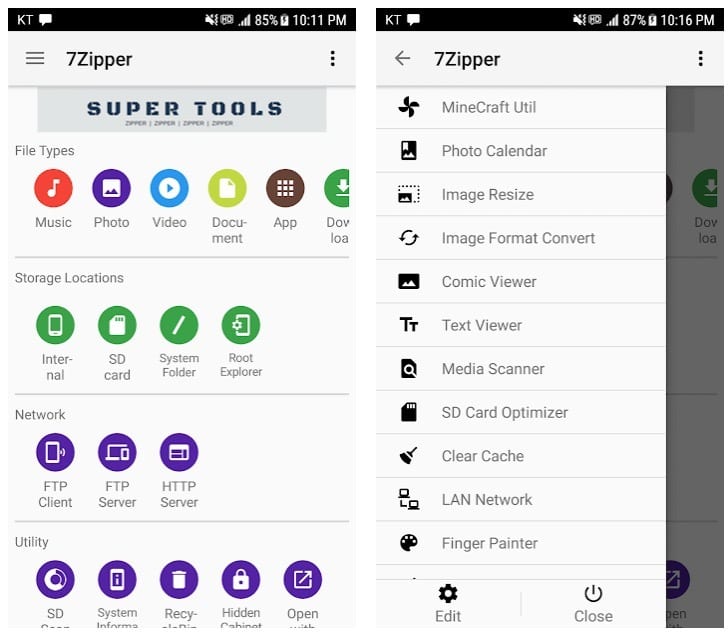 Downloads: 10 000 000 +
Customers rating: 

(4.4 / 5)
ALZip – File Manager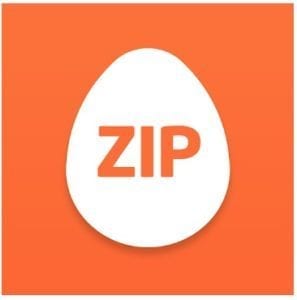 ALZip is a convenient archiver that can work with more than 40 compression formats, including RAR, ZIP, TAR, TGZ, BH, CAB, JAR, LZH (there is also its own format ALZ).
The program allows you to create self-extracting archives, supports work with multi-volume archives, as well as has the function of recovery of damaged archives, their encryption.
ALZip includes all application file management and compression functions.
Key features:
Can compress files in Zip, as well as extract ZIP, RAR, 7z, ALZ, TAR, TBZ, working with archives tbz2, TGZ, LZH, JAR, GZ, BZ, BZ2, LHA, Alz, RAR;
Folder management: delete / copy / move / rename files, using the same function as in Windows Explorer;
Has a user-friendly interface for finding local files without any difficulty;
Works with Image Viewer archives. Graphic files inside the archive can be viewed without extracting them;
Search for files by keyword;
Functions of compression of archives, with the ability to add it to the archive;
Background setting. Ability to set up a third-party image;
Working with archives;
Folders can be emailed or uploaded to the cloud.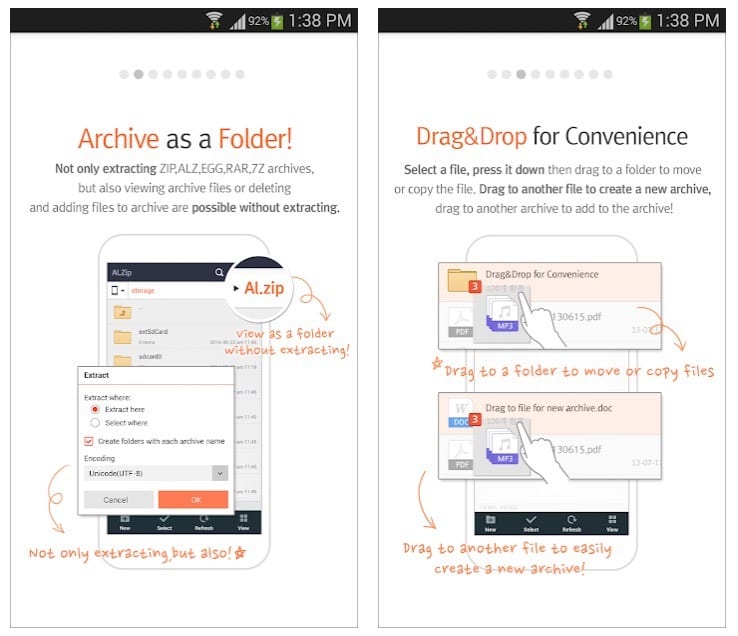 Downloads: 5 000 000 +
Customers rating: 

(4.1 / 5)
ZArchiver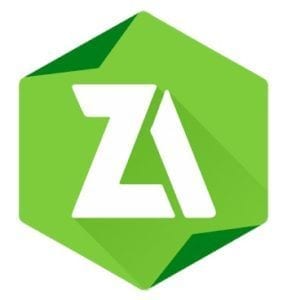 It's a lightweight but quite functional archiver for Android devices. With this application, you can easily compress and extract archives, view their contents, modify and delete them, if necessary.
Immediately after starting ZArchiver, a custom dialog with the archiver settings appears: you can specify the theme of the design, choose the style of icons and the interface language.
Although ZArchiver is quite a compact archiver, it has a lot of settings, including those related to archiving itself. You can choose a home folder that will be opened in the ZArchiver first.
It is flexibly adjusted: confirmation of operations, saving, working with ZIP and RAR archives (copying, pasting, highlighting) and other options. As for the interface, it has already been said that it is configurable at the start of ZArchiver.
Most of the useful parameters of this utility for working with archives refer to the parameters of file compression. Thus, such options as 7Z and ZIP compression level, number of processor cores, different methods and compression levels are available to the user.
ZArchiver developers often update the program: they make it better, add new features and capabilities.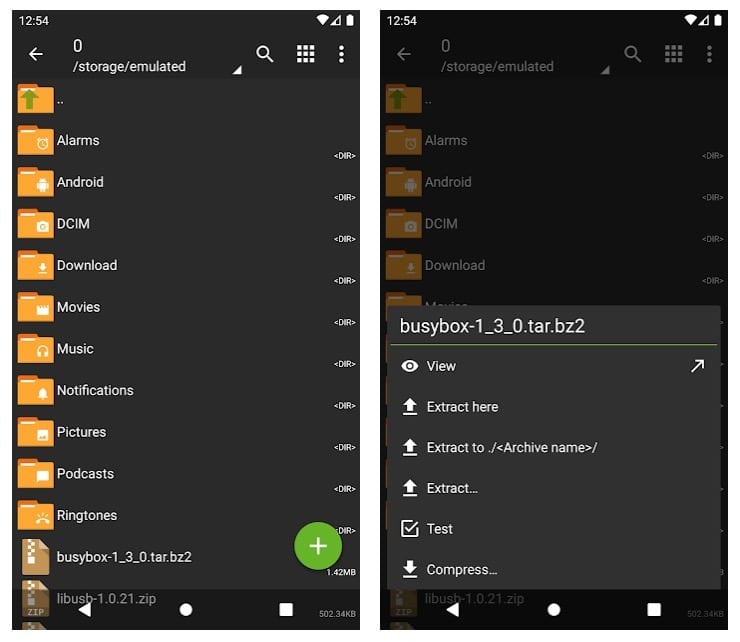 Downloads: 100 000 000 +
Customers rating: 

(4.5 / 5)
B1 Archiver zip rar unzip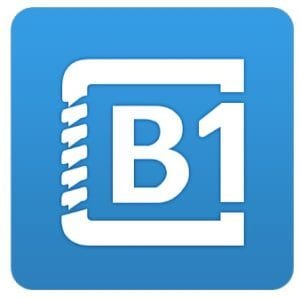 B1 Archiver zip rar unzip is a multi-format combine that can work with all known archive formats and it is on your Android device.
With the help of B1 Archiver zip rar unzip, you can easily create and open the archives. Among other things, data encryption and password setting for the archives are supported.
You will be able to create archives by yourself. The application allows you to compress even the largest documents. Use this service to save space on your phone, or to send important files by e-mail.
The B1 Free Archiver app has a fairly simple interface. And while there are a lot of tabs here, you can easily handle them. Each of them is responsible for a specific function. The program is suitable for all gadgets, as it is fully adapted to the screens of smartphones and tablets.
The B1 Free Archiver is one of the most popular and affordable archivers and supports more than 30 different formats.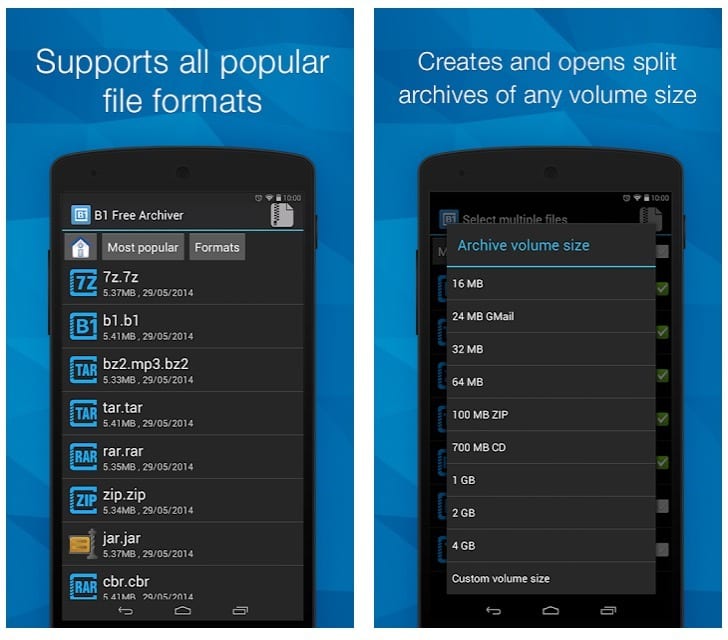 Downloads: 5 000 000 +
Customers rating: 

(4.4 / 5)
Easy Unrar, Unzip & Zip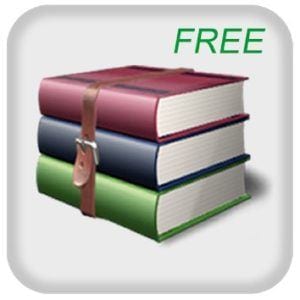 Easy Unrar, Unzip & Zip is a simple, intelligent file compressor and archiver.
Often, we use special compression or archiving to work or send large volumes of documentation. This method significantly reduces the size of the folder itself, and it can be easily sent via e-mail or messengers.
In order for the documentation to remain in its original form and be convenient to use, you need a good, high-quality archiver. One of the best in its series is the Easy Unrar, Unzip & Zip application. The simple, intuitive interface helps to cope with any task.
The program works with the simplest and most common formats – zip and rar. With it, you will be able to extract all documents from the list, or only partially. Open and get only what you need. All files are automatically saved in the smartphone memory, in a special folder.
The application even supports archives that are password-protected.
Another important function of the application is that it can be used to archive the necessary files from your phone. It also allows you to use only two formats (rar and zip). When you create your folders, you can protect them with a password or use special encryption.
The interface of Easy Unrar, Unzip & Zip is quite simple and clear. Install this program on your smartphone or tablet and forget about complicated, incomprehensible archivers.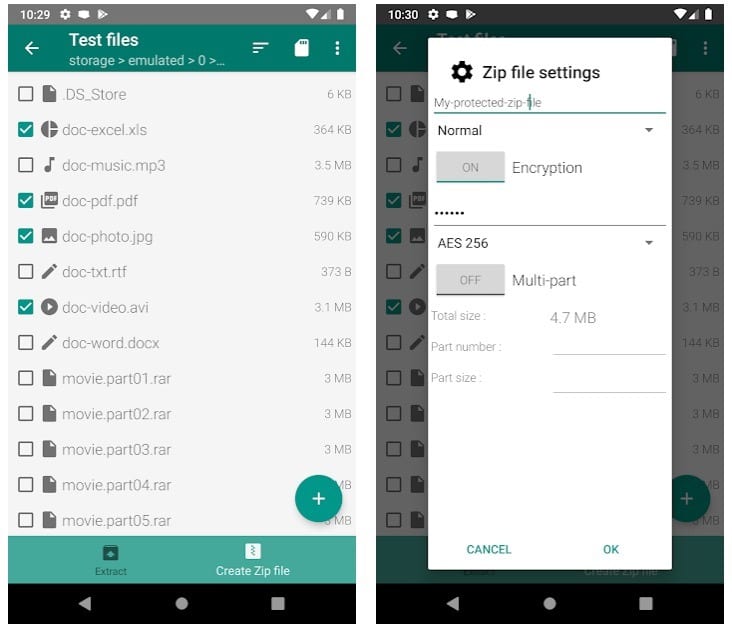 Downloads: 10 000 000 +
Customers rating: 

(4.1 / 5)
XZip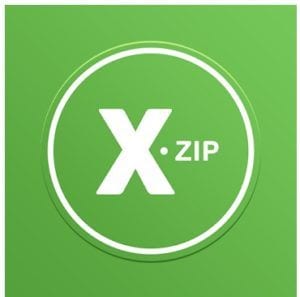 XZip is an application for working with archive files. This service can work with files like rar, zip, b1 and more than 30 types of data.
You will be able to open password-protected documents, unzip selected files, as well as open them directly in the program, without saving them in the memory of the gadget. The application can also create archives of your documents, and easily compress them, to reduce the size of the file itself.
You can use it to extract any documents that are in a folder. You can download all the data into your gadget's memory or just open the file without extracting it on the device. Thus, you can view what information is contained in the archives, and at the same time, do not jam the memory of your smartphone or tablet.
Also, the program supports the password-protected data mode. Just enter the file access code and the application will open access to the information in the hidden archive. XZip allows you to save files selectively, extracting only what you need.
In addition to the usual extraction of data, you can also create your own archive documents from the files that are in your gadget. This can be not only text documents but also pictures, videos, and any data that need to be compressed and reduced in size. You will also be able to password protect your archives so that no one else can access them.
While creating such files, you will be able to edit internal data by adding or deleting unnecessary documents or media. Install this service on your mobile gadget, and easily work with any archives directly from your smartphone or tablet.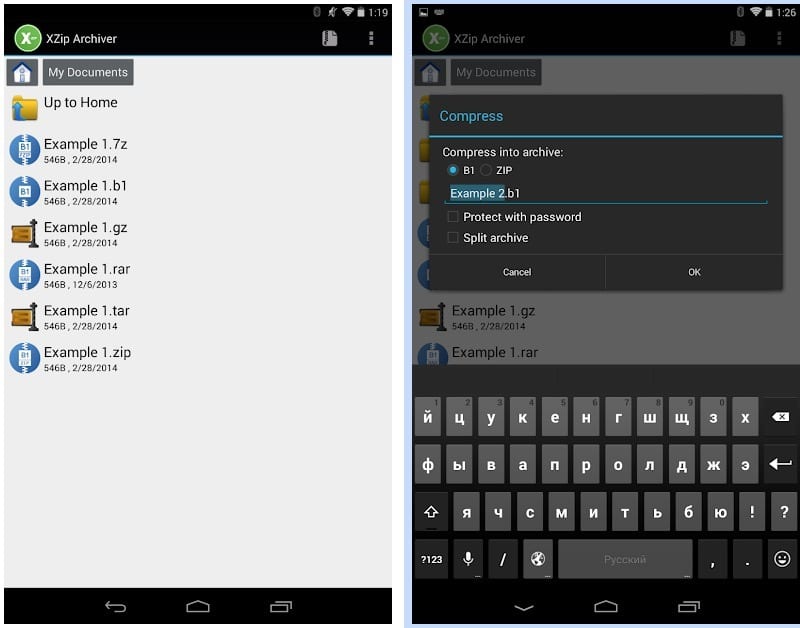 Downloads: 1 000 000 +
Customers rating: 

(3.8 / 5)

AndroZip™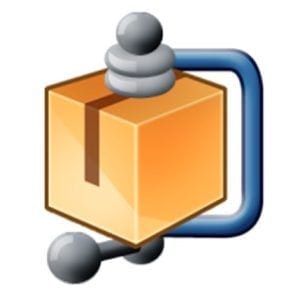 AndroZip is one of the best file managers currently available for Android devices. The new version of AndroZip is characterized by more stable operation, faster processing of information, optimized for tablets and smartphones.
The software makes it possible to copy, move, delete, unzip/unpack and compress encrypted ZIP files, search, and organize your files, music, pictures, and folders and much more.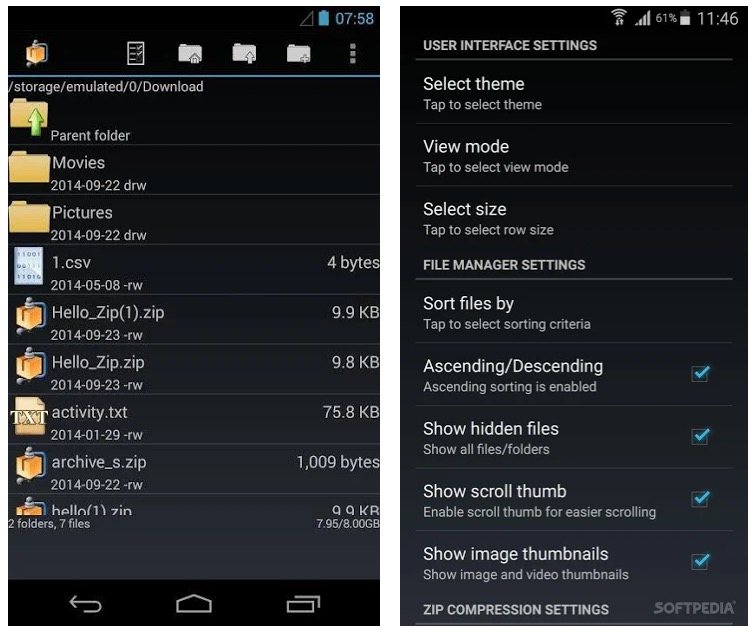 The application is able to archive various documents and make the file more compact to send by email. The program is fully adapted to the screens of smartphones and tablets. When you open a folder, you can see the whole picture. The image will not move to the side or distort when viewing.
In the application you can drag and drop documents, change their location in a folder and perform various actions with them. You can also use different encryption for your folders and protect them with a password.
The management of this service is quite simple and clear. To create an archive with documentation it is enough to choose the item "new" and add the necessary files to it.
The application can work not only with text formats but also with various multimedia files. Add music or pictures and create a convenient file transfer or storage system.
The AndroZip app will be a reliable companion for anyone who is constantly using archive files in their work or study. It is simple, but at the same time, it is the most popular among such programs.
You no longer need to use your computer to open or create zip files. Install this service on your smartphone or tablet and evaluate its capabilities to the full.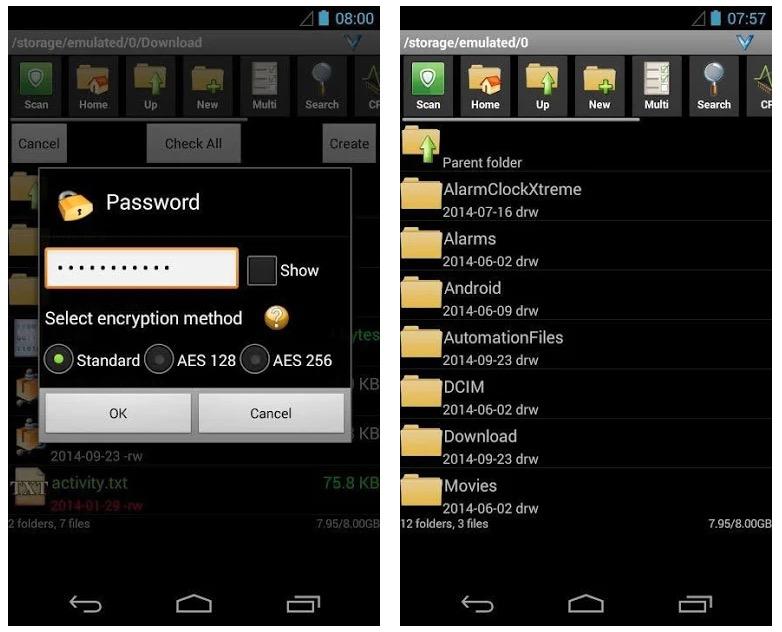 Downloads: 100 000 +
Customers rating: 

(3.5 / 5)
You may also like: 13 Best Day Planner Apps For Android
7Zipper 2.0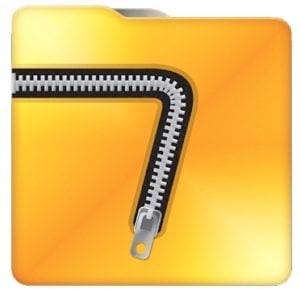 7Zipper 2.0 is a convenient Android archiver with built-in file manager and data synchronization with Google Drive and Dropbox.
You can back up applications, browse through the contents of memory cards, copy, delete, rename or open files, as well as create zip, 7zip archives or extract data from existing archives.
Main features of the application:
Supported compression formats: zip, 7zip;
Supported decompression formats: zip, alz, egg, tar, rar, jar, 7zip, etc.
Support Google Drive, Dropbox cloud.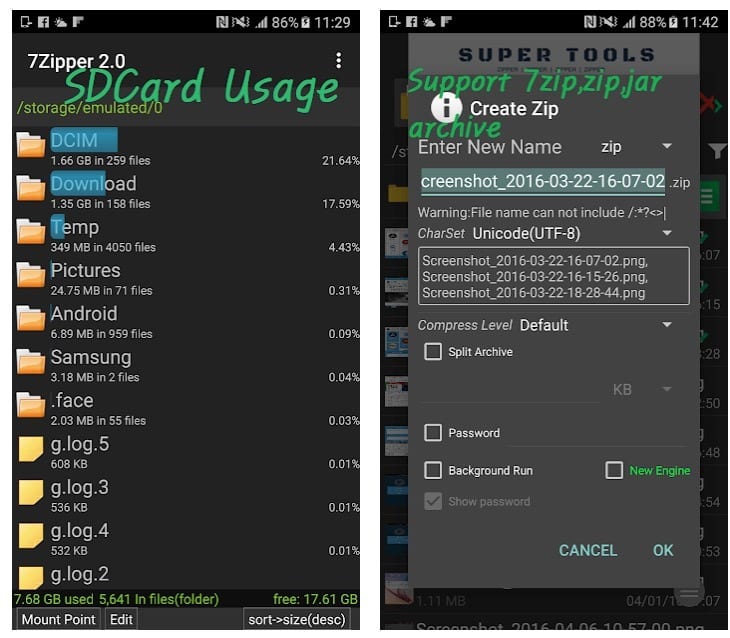 Downloads: 1 000 000 +
Customers rating: 

(4.3 / 5)