Sometimes it is impossible to get a pet in real life. However, it can be replaced by a virtual friend who will make you happy, perhaps, not worse than alive. So, in this post, you will find the best Tamagotchi apps for Android. Have a look!
Mimitos Virtual Cat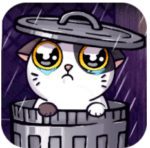 Mimitos Virtual Cat is a fascinating game for mobile devices, in which you can get a virtual pet and learn how to care for it. Bright graphics, addictive gameplay, and a simple interface will drag you into the game for a long time.
The pet is waiting for you. Choose a small kitten that attracts you, think up a nickname for it and start taking care. Carefully look after the pet, and you can understand what it wants at a particular moment. You can spend a lot of time with it, playing funny games. But, your main task will learn how to take care of a pet. See what kind of food he likes most, and feed it. Keep your pet clean and, if it gets dirty, offer the pet a warm bath. Take care that the kitten doesn't get sick, and if you notice the first signs of the disease, immediately proceed to treatment. Choose the right clothes from a hundred possible and see how funny it looks in different outfits. Caress the baby, and you will hear its happy purr. You can earn gold coins, passing eight mini-games together with a virtual pet. Buy new clothes, accessories, furniture, interior decor elements, food and so on. Over 200 different achievements will be available for you, share them with your friends and go to visit their pets.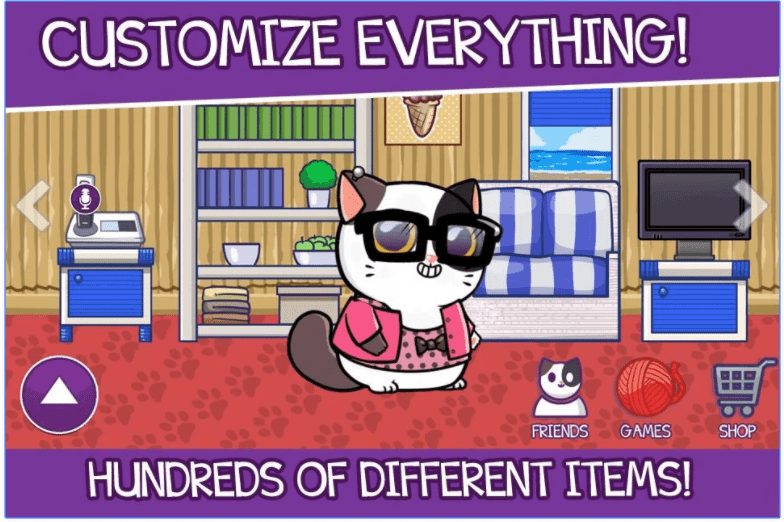 Downloads: 5000000 +
Customers rating:  (4.6 / 5)
You can also check: 12 Best face swap apps for Android
Bubbu – My Virtual Pet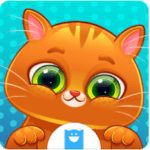 Bubbu – My Virtual Pet is a classic Tamagotchi, designed in the form of an entertaining puzzle with curious tasks and special training of various features of useful professions. The main hero is a red cat looking like a real pet. It is very fond of a tasty meal, like fun play and can do a selfie. Getting into the game, you will find yourself in the house of Bubbu, and will be able to take part in its life. Make the life of your kitten more fun, and you immerse yourself in a world of exciting adventures.
A cute kitten Bubbu needs to be fed, watered, caressed and amused every day. Therefore, you will have to constantly monitor your device so that Bubbu feels good. In addition, you can dress up Bubbu in the most fashionable outfits and go to the beauty salon to make a hairstyle and bathe it. It will be necessary to take care of the house of Bubbu as well. Change the furniture in it, furnish it to your liking and Bubbu will reward you with a good mood.
To buy things necessary for a kitten, you will need to play mini-games, for which you will be given food and coins. There is a special rating table to see the achievements. With it, you get the opportunity to compete with friends around the world. Every day you will be given the opportunity to spin the wheel of luck to get unique prizes. For each achievement, you will be given diamonds, which you can spend on something useful for your pet.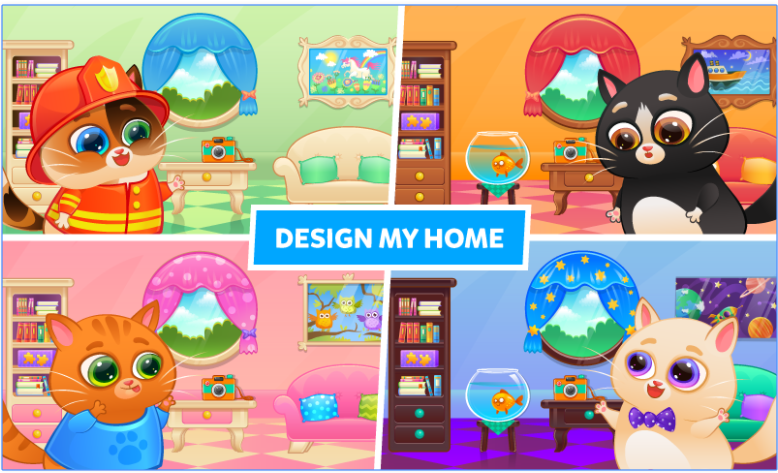 Downloads: 50000000 +
Customers rating:  (4.7 / 5)
Moy ???? Virtual Pet Game
A virtual simulator Moy: Virtual Pet Game is a great opportunity to feel what it's like to have a fluffy friend. Love your pet, like it is a real one. Do not forget to feed it, play and put to bed on time, because small animals sometimes behave like children.
Some nice bonuses waiting for you in the game:
Different moods of a pet;
Large selection of clothes and accessories, you can make your pet unique;
Wonderful, "warm" graphics.
If you have a Tamagotchi in childhood, then the Moy Virtual Tet Game application is just for you! Install it on your mobile device, and play with a funny pet, like a jelly, who will need your attention and care. Just remember that you took responsibility for it and now you must keep its vital indicators in the norm. In order to get even more pleasure from the game, offer to get a virtual pet to your friends – then you can compete with them in whose friend looks more original!
Downloads: 10000000 +
Customers rating:  (4.1 / 5)
My Talking Lady Dog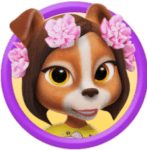 My Talking Lady Dog is an exciting interactive game for mobile devices, in which you have to acquire a cute and clever virtual pet. Check if you are ready to take care of a real animal with this fun role-playing game.
In your house, a mischievous fluffy puppy appeared. First, give it a suitable nickname. Equip the room where you will spend most of the time. Pick up comfortable furniture, home appliances, and colorful background. Explore all the possibilities of the game, and learn how to care for your pet. Dress him in different outfits, see which one will fit best. Teach your pet to brush teeth and apply makeup correctly. Feed the puppy with magic cookies and see what happens. Play with him in funny mini-games, earn coins and buy special potions. Watch the energy level, and put the pet to bed in time. Talk to your pet and it will start to repeat words with a funny voice. It's good to take care of the virtual pet, and you will see how it will grow from a small puppy into an adult beautiful dog.
Install My Talking Lady Dog on your gadget and enjoy the gameplay no matter how old you are!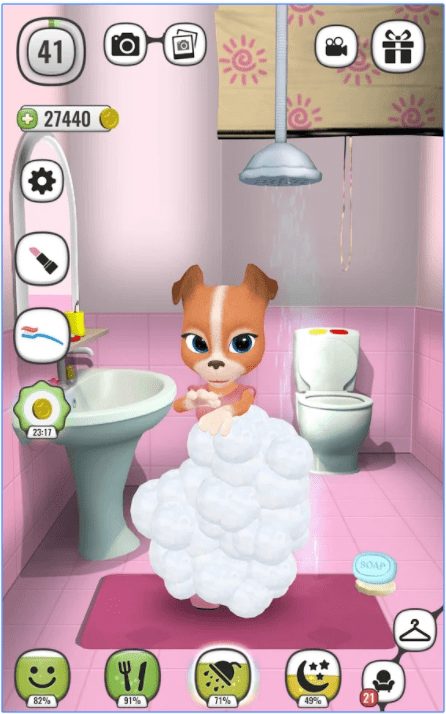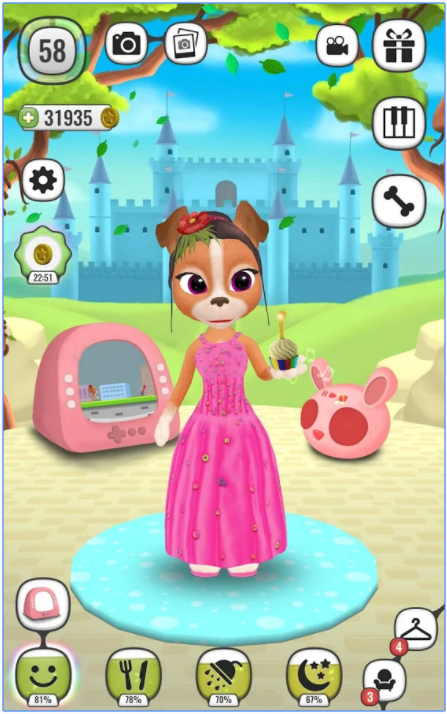 Downloads: 5000000 +
Customers rating:  (4.2 / 5)
My Talking Panda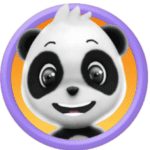 Do you want to become the owner of a charming pet? Puppy, kitten, or maybe it's better to choose a small talking panda? My Talking Panda – Virtual Pet helps you make the right choice. Exciting gameplay, bright graphics and lots of interesting tasks will not leave anyone indifferent and will help to have fun, taking care of your pet.
You have to learn how to take care of your little panda and spend a lot of time with it in mini-games and fun entertainments. Think of its beautiful name. Feed the pet with a variety of dishes, dress in fashionable clothes and shoes, take care of its cleanliness. Monitor the health and start treatment on time. Is your panda bored? Then change the annoying furniture and choose a new interior design. Teach it to dance and play musical instruments. You will notice how your pet grows fast and begins to talk. Teach your pet new words, which it will repeat after you with a funny voice. And when the pet is tired of playing, let it rest and have a good night's sleep in a cozy crib.
Install My Talking Panda – Virtual Pet on your mobile device and start an exciting learning process.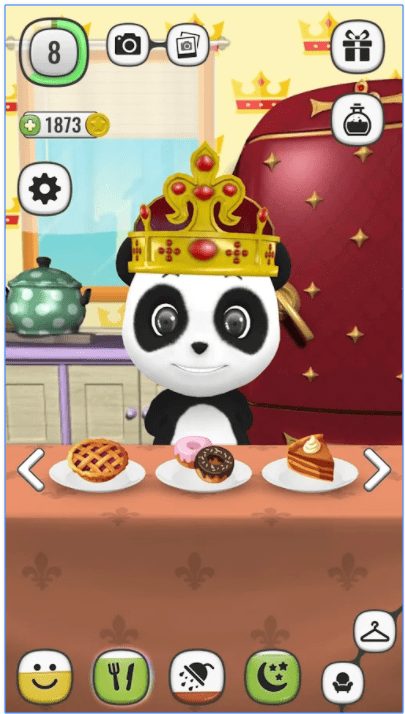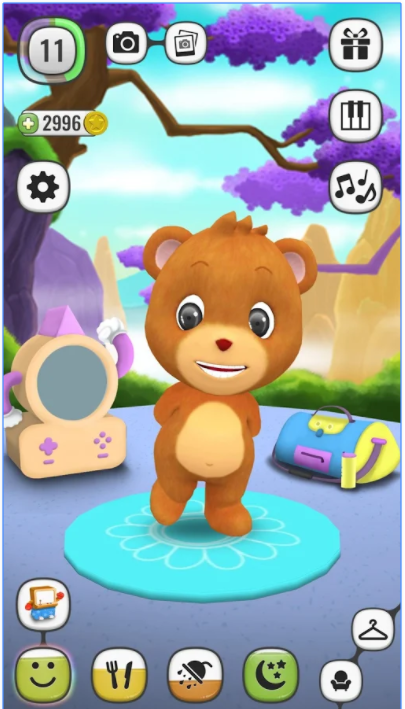 Downloads: 1000000 +
Customers rating:  (4.3 / 5)

Baby Bunny – My Talking Pet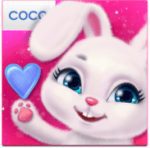 Do you want to have a charming talking pet at your fingertips? A fascinating game Baby Bunny – My Talking Pet will help realize your dream. Juicy graphics, ample opportunities, and exciting gameplay will help you have fun in the company of your pet.
Choose your favorite fluffy bunny from 6 different options and start taking care of it. It really likes attention and warmth. You will watch it grow and enjoy life near you. Choose what your pet will eat. Dress it in stylish outfits and complement its image with fashionable accessories. Keep the house of your pet clean. Bathe it in warm water and gently wipe it with a soft towel. Take care that the baby does not catch a cold and if you notice the first signs of an illness, immediately proceed to treatment. Play with the pet funny games. The little hare knows how to learn new words, repeating them after you. Do the pictures and record important moments of the pet's life on camera.
Can you not wait to make friends with a talking rabbit? Then install on your mobile device Baby Bunny – My Talking Pet and enjoy the incredible 3D animation of the gameplay.
Downloads: 5000000 +
Customers rating:  (4.3 / 5)
Daily Kitten: virtual cat pet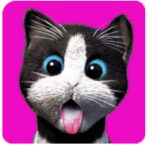 Daily Kitten: virtual cat pet is a great simulator for fans of furry purring creatures – cats. In the game, you can have fun with your new friend and learn how to care for it. Bright graphics, realistic gameplay, and a simple control mechanism will give a positive charge and fill with pleasant emotions.
You have to go through a lot of missions and teach your pet various activities. It should be always happy, then the kitten will do whatever you want. Participate in 10 mini-games, earn various resources and spend them on new items for your pet. Dress it in fashionable clothes and shoes, feed delicious dishes. Bathe in warm water and comb it with a soft brush. You will notice that every day it becomes bigger and bigger and it learns new needs. Do not forget to monitor the health of the kitten. Take photos of your pet and show your friends how charming it is.
Your virtual pet is already waiting for you. Quickly install Daily Kitten: virtual cat pet on your mobile device and immerse yourself in the atmosphere of festive fun together with your pet.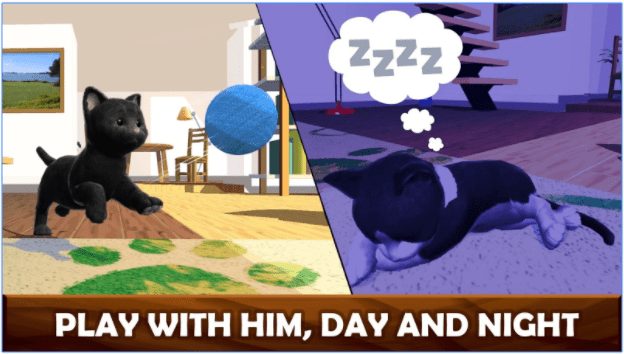 Downloads: 5000000 +
Customers rating:  (4.4 / 5)
My Boo – Your Virtual Pet Game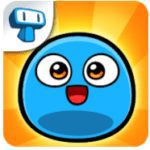 A tiny blue creature is bored – no one even held out his hand with delicious food and clean water, and besides, it wants both caresses and cares! Who will take care of a small pet? Of course, players who want to download My Boo application on Android and learn something new, unusual and incredibly useful! But are the players ready to be side by side with a funny character and give it the maximum amount of time?
Before acquaintance with the cute character, players need to understand that this is not just a virtual toy, but a real pet that craves caress and constant care, while players need not only to feed, clean and dress, but also to learn the simplest knowledge from different scientific fields and it is very important! So, beginning players in My Boo will discover the mystery of the parent art, learn a lot of new things, participate in educational mini-games, strengthen the ability to read, improve the logic and fine motor skills of hands – a real treasure! Create a cozy home for a new pet, get gold coins for quality care, open new items and give your care!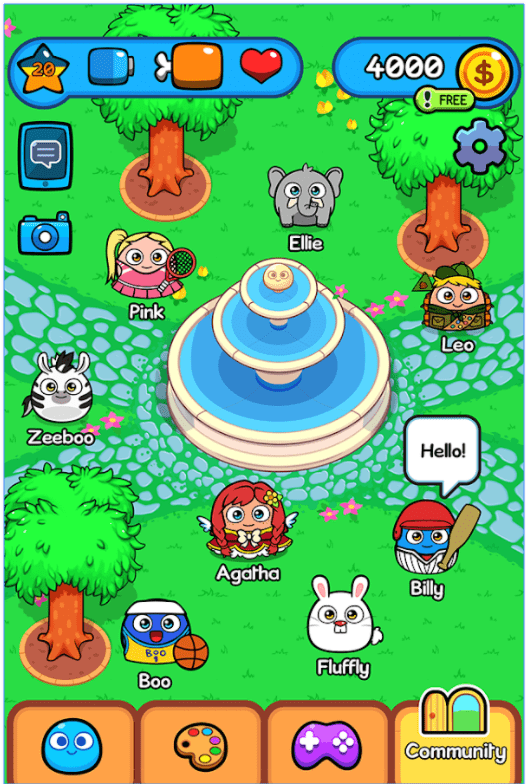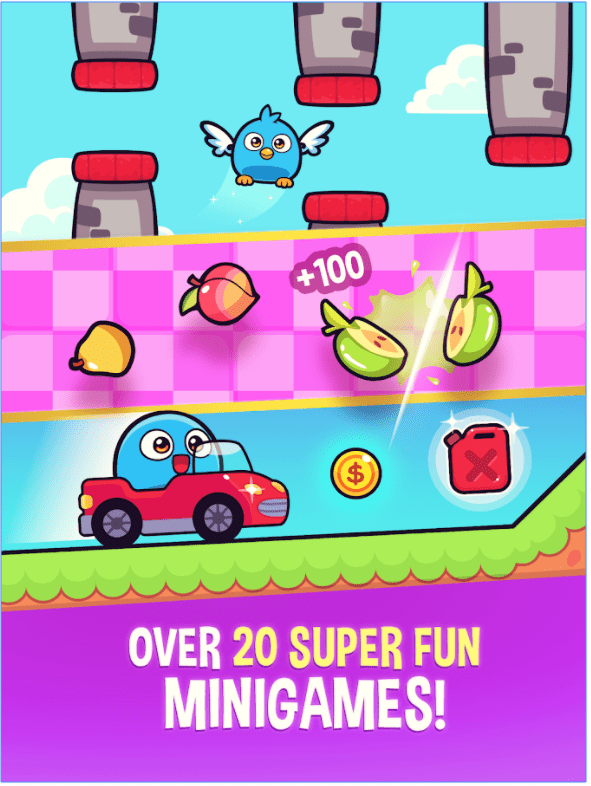 Downloads: 10000000 +
Customers rating:  (4.0 / 5)
My Virtual Pet Gu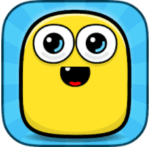 Long wanted to get a pet, but hasn't a chance? Perhaps you are still too young to take responsibility for a living friend? Or maybe you haven't enough time or energy for it? Then the simulator My Virtual Pet Gu is what you need. Feel yourself the owner of a wonderful cute baby panda!
Get a real bear in your house! Of course, it is still very small, but this is the point. Your task is to grow a large and happy panda. Feed your baby, cherish, bathe and, of course, do not forget to play, then it will be grateful to you and become a wonderful pet.
Just imagine these huge black eyes, staring at you with great love and tenderness. Do not fail your baby, be patient and understandable. Do not forget to spend time with it and give your attention. Teach it to do various tricks and engage in interesting things. Neither you nor it will be bored. An extraordinary pet is waiting for you, rather go to meet your pet!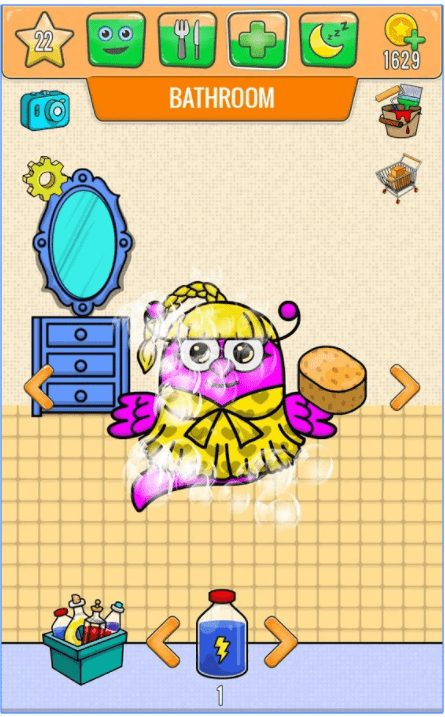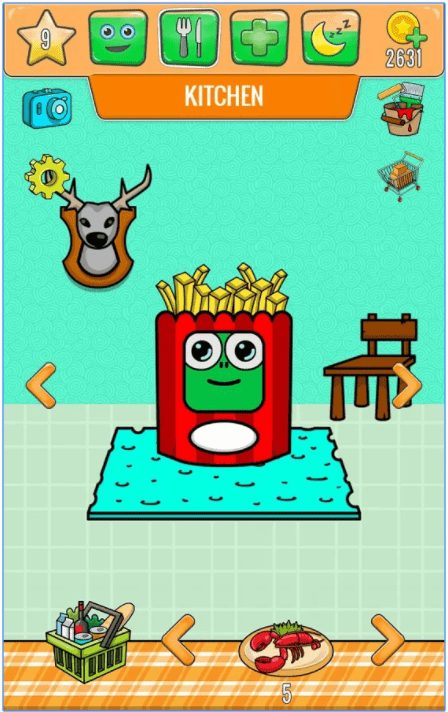 Downloads: 500000 +
Customers rating:  (4.0 / 5)

Dino ???? Virtual Pet Game
Have you ever wanted to have a pet? Or maybe you love dinosaurs? Just imagine, a small dinosaur as your favorite! Sounds interesting, doesn't it? So, try to grow your own dinosaur, go the whole way of growing up from the beginning to the end with it, spend every moment of its childhood together.
Take a dinosaur for education, feed, take care of it and do not forget about entertainment. Love your unusual pet as a real puppy or kitten, and do not be afraid, it will not bite you. Almost a real dinosaur will accompany you wherever you go.
The main features:
Colorful graphics, carefully designed and detailed;
Realistic physics;
The interesting voice acting.
The game is very easy to manage, the pet will definitely let you know if something goes wrong. The developers have given you everything to ensure that you surround the pet with comfort and care. A small pet is waiting for you!
Downloads:  5000000 +
Customers rating:  (4.0 / 5)

My Tiny Pet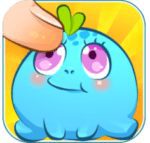 Do you miss the nice pocket Tamagotchi? Do you want to have a pet, but are not sure that you can take care of it in time? My Tiny Pet helps you find a real electronic pocket friend. Spend time with someone who is always happy and ready to play at any time of the day.
Love animals? You are no longer alone in your tender feelings. Join a million community of game lovers and show off your achievements. You will be proud of how it grows and develops. Create your own pocket pet and play with it, feed it, comb it, and put it to bed at night. Everything, as in life. You will get points for good handling of the pet. The game allows you to change the skin color and appearance of the pet according to your desire. There are no limits, only your imagination. Surround the virtual friend with care and love, and it will answer you the same.
Quality graphics allow you to enjoy each day of communication with your pet. All elements of the game are designed for your convenience. You can play mini-games and get coins. Earn bonuses every day! Watch the pets of your friends and send them messages directly from the game.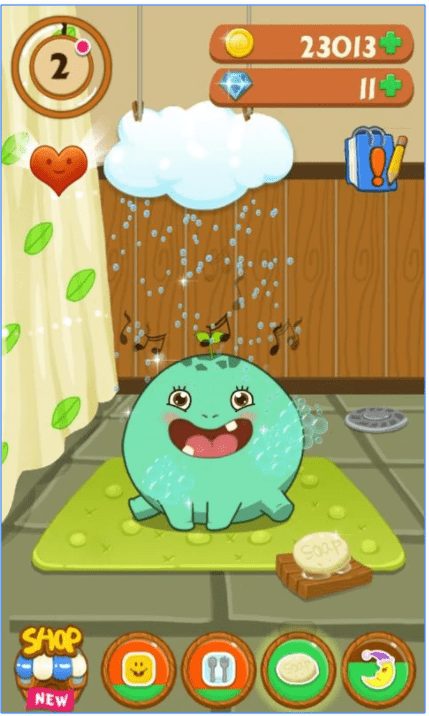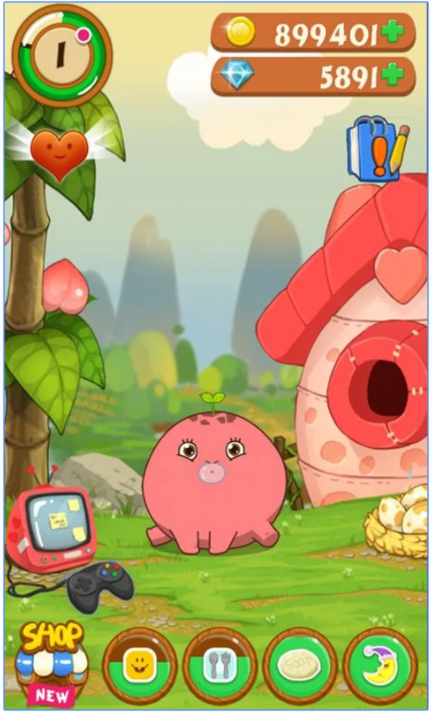 Downloads: 5000000 +
Customers rating:  (4.3 / 5)

My Chicken – Virtual Pet Game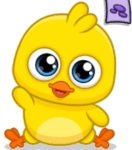 A sweet chick will become your new virtual pet. With the game My Chicken you can take care of the chicken, feed it and play with it, watching as the chick is growing. But you should be careful: the chick feels all the emotions, and if you get angry, it will behave badly. Therefore, try to ensure that your pet is experiencing only positive emotions and has always been in a good mood.
In My Chicken – Virtual Pet Game you will have everything to provide your pet with comfort: a cozy house, bright clothes, and furniture. The new version of My Chicken – Virtual Pet Game has a multiplayer mode, so you can share your achievements and communicate with your friends around the world.
You will have to pay a lot of attention to your pet: wash and clean it, play and put to bed when the pet is tired of the games. You can change the appearance of your chicken, not only dressing it in a variety of clothes but also complement its appearance with headdresses, beards, and mustaches. To earn extra game money, take part in mini-games and share your results with friends in online mode. The game is free, but it has additional paid content.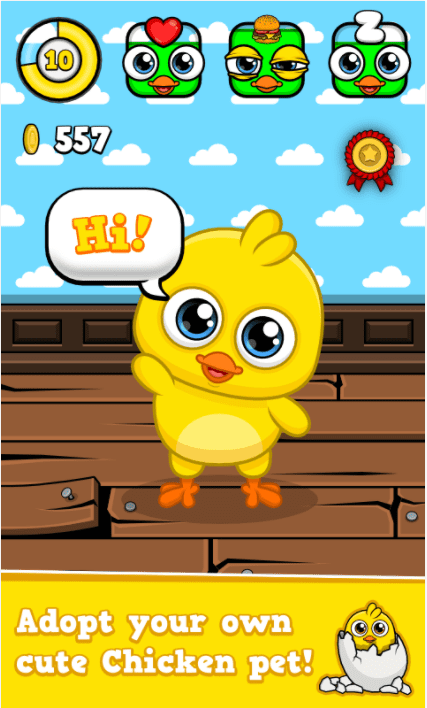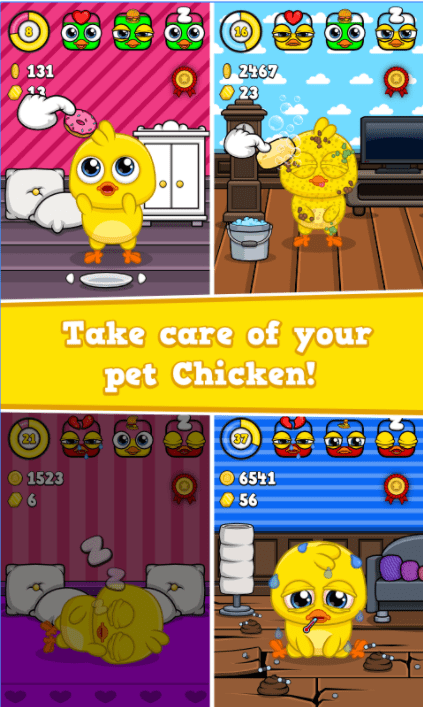 Downloads: 10000000 +
Customers rating:  (4.5 / 5)
Toma talking Cat – Tamagotchi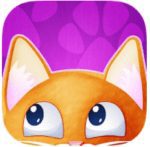 This game will become a fun entertainment for the whole family. A series of "talking" simulators from developers of a studio Garpix contains the perfect set of entertainment – kids can communicate with characters in text or voice chat, get answers or listen to funny songs, and for parents, there are puzzles or table games, teaching sections and anecdotes. Novelty Talking cat Tom – Tamagotchi, according to developers, the only of its kind – such virtual interlocutors did not exist yet!
Heroes and modes. Talking cat, loving Cactus and attentive Robot – the characters in the game are diverse and perform different actions: some help you study science and cheerfully flip through encyclopedias, others charge positive emotion and so on. Players simply choose the desired menu item, for example, a conversation or a mini-game.
Clothes and study. It is allowed to dress up the characters, expanding the boundaries of the wardrobe, to teach new words and phrases, and to check them. So, try Talking Tom Cat – Tamagotchi for your Android and find all the advantages of a virtual friend!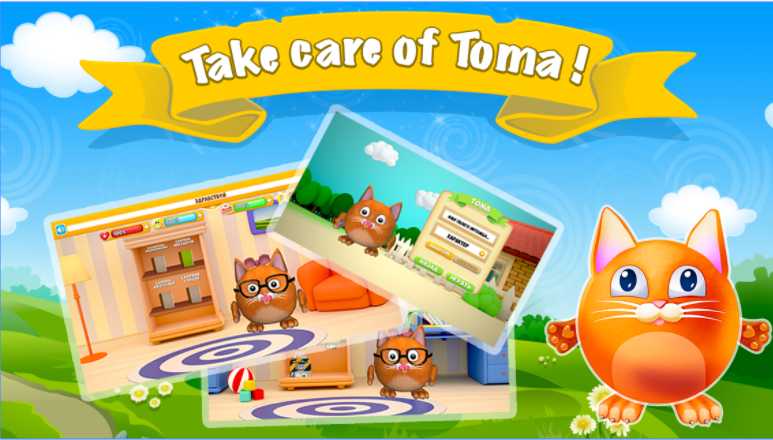 Downloads: 100 +
Customers rating:  (3.8 / 5)
MewSim Pet Cat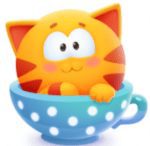 After downloading the game you will have a pet that will constantly demand your attention. You will need to feed it and entertain. A cat from MewSim Pet Cat will become your best friend. It lives in a small apartment, but it looks empty and uncomfortable. To pet feel better, you need to furnish the apartment with furniture and toys.
The developers have prepared a small surprise for the users. So that no one gets bored, the cat will offer you to play exciting mini-games, and when you have enough experience, you can compete with the owners of other pets and get extra points. Your pet is rather restless. It is very fond of joking and kidding, so you will never be bored.
Game MewSim Pet Cat is very funny. Extensive functions of the game will help you create your own unique pet. You can choose the gender, color, and name of the kitten. It is interesting that each gender has its own traits and character properties, and an extensive catalog of in-game directories will allow you to diverse the life of a pet.
The game is free, does not require paid upgrades and is suitable for all mobile devices running on Android.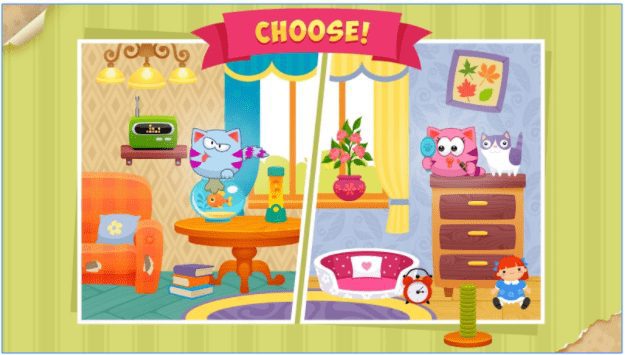 Downloads: 100 +
Customers rating:  (4.4 / 5)
Joy ???? Virtual Pet Game
Get acquainted with a cute and funny hero of the game Joy – Virtual Pet Game. This big-eyed pet needs your care and love. Feed it, take care, and it will give you a good mood every day! The animal can even be touched!
You have the analog of well-known Tamagotchi. Feed, drink, play, take care … And also put things in order in the rooms and in clothes for your new friend. If you have never cared for your own pet, then here's an excellent reason to feel on yourself what it is.
And in order the players are not bored there is another entertainment within the game – you can prove yourself as a talented designer. With each new task completed, you will get coins that can be exchanged for new interior items. Change the floor, paint the walls, buy lamps, toys, and wardrobes with clothes. Now it's very easy to change everything around – your pet will definitely like such changes! Change its clothes, play with the pet and have fun!
The Joy – Virtual Pet Game application is made in the best traditions of the "Tamagotchi" genre. Young players learn responsibility, rules of behavior and even try to design for the first time!
Downloads: 10000 +
Customers rating:  (4.0 / 5)
Talking Puppy Dog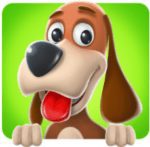 Talking Puppy Dog is a modern digital Tamagotchi with a cute puppy in the lead role and a huge set of possibilities: feeding, playing sports, completing puzzles, shopping trips. Each time, more and more tasks – the main character becomes stronger, and the arsenal of opportunities expands. Clothing will become available, and the kitchen, where recipes are available for every taste, and an unusual gym, stuffed with useful equipment.
Happiness, hunger, physical stress – a whole series of expandable indicators is responsible for all life features of the puppy. To bring every point to a hundred is the main duty of any pet owner. In the beginning, dinner will consist of apples and sausages, but later there will be amazing desserts, incredible meat snacks!
In the Talking Puppy Dog simulator for the Android, a store is filled with all sorts of goods – ingredients for cooking, and sports equipment, things for the house, and even clothes for the protagonist. For all the purchases you have to pay with gold coins. The more valuable a thing, the harder it is to earn it. So you should hurry up to download Talking Puppy Dog and start a new life.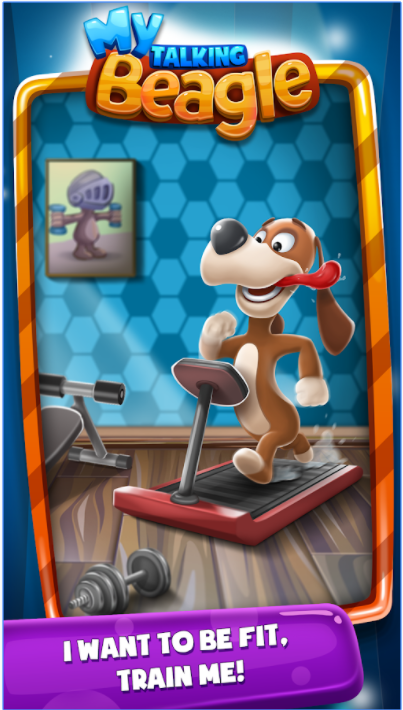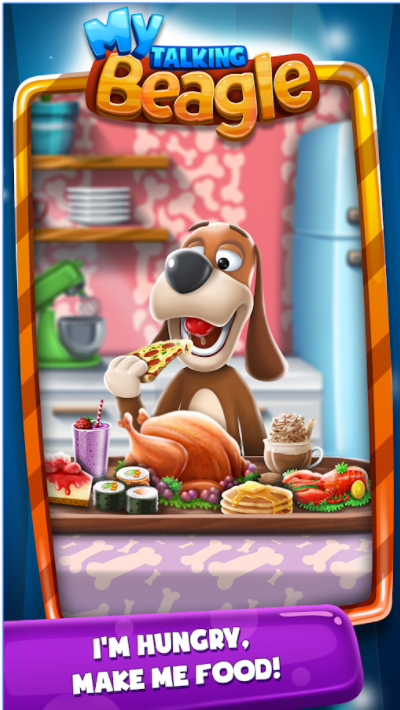 Downloads: 100000 +
Customers rating:  (4.1 / 5)
My Om Nom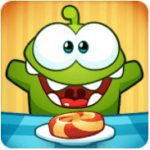 Om Nom is the funniest character who loves to eat candy most of all. Well, your task in the game My Om Nom will be reduced to feeding this cute monster! It will settle in your mobile device and periodically will need your attention. You need to play with Om Nom, bathe and of course, feed it. In response, a grateful monster will interact with you in a huge number of ways! Remember that Om Nom can even get sick without proper attention to his person. At the same time follow all the indicators of the pet – the level of energy, food, hygiene, health, and mood.
Each owner of a sweet tooth is given the opportunity to prove himself as a talented decorator. Your pet can look the way you want, and its house can also be absolutely unique.
There are various mini-games. You can check your memory, play three-in-a-row or even go to space! And you can solve the riddle of the appearance of Om Nom – for this, you need to complete all the tasks of the professor. If your pet is full, healthy and isn't bored – he will be happy!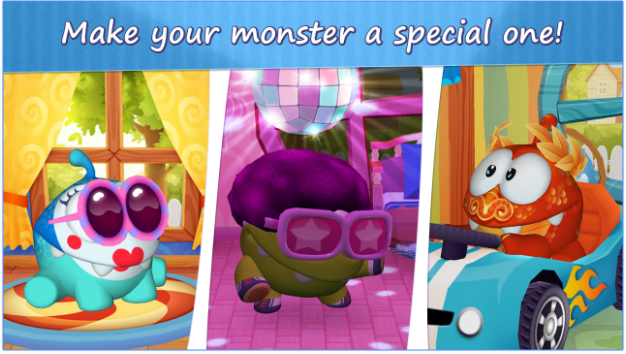 Downloads: 100000 +
Customers rating:  (4.1 / 5)