Nowadays there is great competition in the market of collaborative software. The challenges that humanity is facing nowadays, made the developers seek new opportunities to make project management software more flexible and suitable for the full online mode of team collaboration.
You may also like: 12 Best Diet Diary Apps for Android
Zenkit is one of those few apps that is fully adapted to the cell phone version. Now you can manage all your projects in the palm of your hand. Zenkit is simple in usage and at the same time, it includes the full list of features, the decent collaborative software might require.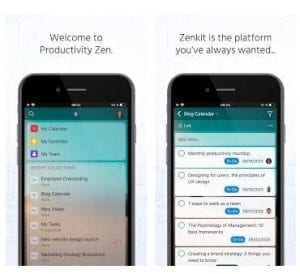 When you launch the app for the first time, you will be suggested to create your account – it will literally take you a couple of minutes because all you need to put in there is your name, email, and password. This is extremely liberating since there are lots of apps that require tons of information for your personal account.
Moving on, on the main page of the app you will see the list of the current task that you need to do. Probably, there is no need to mention that the tasks are fully customizable – starting with the creation of the most simple ones, for example, "call the media department" to the most elaborate which include time, date, place, members, and so on in their description.
And you can also choose the layout of the tasks – like a list, as a table, or as a calendar.
After you have created on global task (for instance, the sales plan for this month), you have a chance to structurize it and divide it into the sub-tasks. Choose the name of your goal and start planning.
You always have 3 categories in the description of the plan: tasks, inventory, and documents. We consider it is another smart decision of Zenkit's developers since it is a universal scheme for almost any project and it is super convenient to use.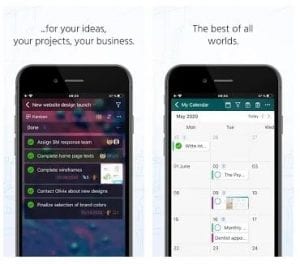 The first category is the one for the tasks – it was already described above. The second one, inventory, allows you to put in any essential information about all the inventory related to the project – and keep track of it. Moreover, you can note, which actions you need to take towards that inventory.
And in the documents category, everything is quite clear – these are the documents related to the project, e.g. contracts, testimonials, and so on. You can also sort out the files into the subcategories in this section.
You may also like: 9 Best Digital Signature Apps for Android
All the projects will be saved in the app unless you delete them manually. Summarizing all the points mentioned above, we can definitely say that Zenkit is that kind of project management/collaborative software that is worth your while.