Games in the companies of friends are always great. Some of the most popular games are, of course, "Associations" or "Crocodile", but even they are already rather bored. But do not despair. For fans of the above games, we have something new and even more interesting, fun and provocative – charade games. Millions of fans around the world are already playing in various charades, are you ready to join them? Yes? Then call your friends and let's play together! Here you will find a selection of the most interesting and popular applications of charades for Android!
Heads Up!
Heads Up! is another popular charades game with the same principle of playing. The game is suitable for both adults and children. There is nothing more interesting than guessing complex tasks and then be proud of yourself. You will enjoy guessing each new word. Words are divided into 18 categories from which you can choose. Among them, you will surely find the most difficult and will think over its guessing.
In order to play in Heads Up!, you do not necessarily have to gather a large company, you can even play together with one friend. But, of course, the more players – the more interesting. The principle of the game is very simple: you need to guess the word, which is, literally, on your head with the help of friends. The help of friends is that they will tell you this word with the help of other words or gestures. The main thing is not to name the word itself, it's your task.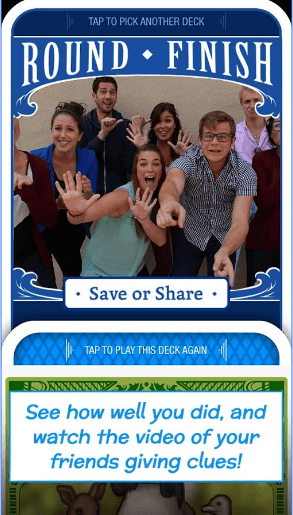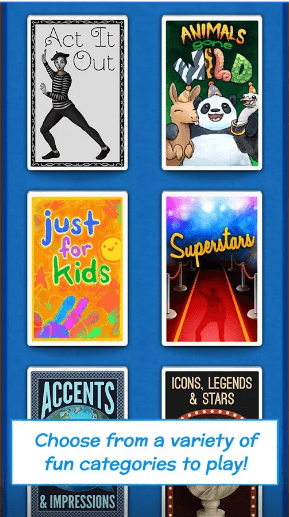 Downloads: 193 000 +
Customers rating: 

(4.1 / 5)

What am I?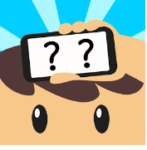 Once you enter the game, you will be asked to choose the category of guess words. There are 20 various categories to play. Having chosen the thematic card you like, you can start the game. Want to remind you that you will need to guess the words on your head (it sounds a bit ridiculous but it is so). The more words you can guess, the better. The main thing – your friends should not pronounce the words on the cards, as well as rhyming words to them aloud.
If you are ready to start the game, click on the word "Play" and put the phone to the forehead of that person from your company who has to guess the words. At his disposal, there will be 90 seconds. During this time, as it was already said, you need to guess as many words as possible.
Take your fun on video, save to your phone or share a recording with your friends on the social network. This is really very cool and interesting. Thanks to the wide variety of thematic cards, you can play absolutely in any company and in any situation in What am I?.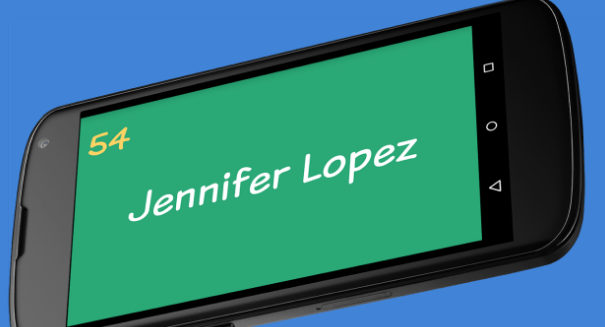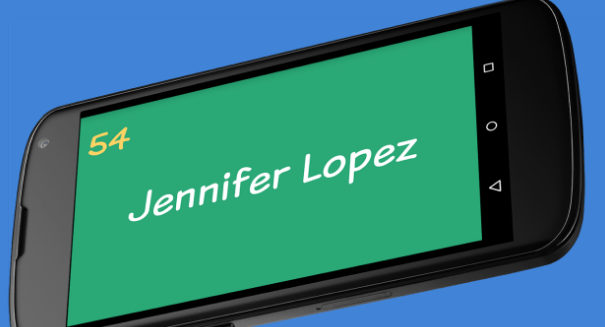 Downloads: 122 000 +
Customers rating: 

(4.4 / 5)

HeadBang!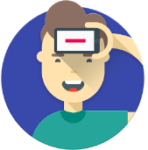 For Android users, there is a very interesting game called Headbang!. The game is free and easy to find in the Play Market. The game itself is very interesting and exciting thanks to an amazing concept and quality content. This charades game on Android can be played by both adults and children – the game is interesting to any age.
Your task will also be to guess the word at the prompts of your friends. Time will be limited, so try to do it as soon as possible. When the word is guessed, it is enough to tilt the Android device down and a new word appears on the screen. If you can not guess the word, then tilt the phone up, then you can skip it and start guessing a new word.
If you have met friends and become bored – try this game!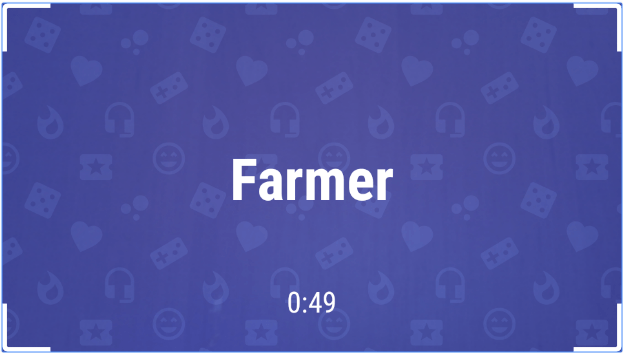 Downloads: 7 000 +
Customers rating: 

(4.4 / 5)

I Know the Cartoon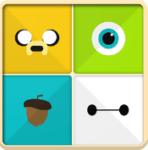 This a fun charades game created for real lovers of cartoons. If you have a good memory and know a lot of cartoons and anime films, their characters and other details you should start playing right now! Check your knowledge and your friends as well about new and old cartoons! It will be so exciting and fun.
The rules of the game are not complicated, so you will easily cope with the tasks. The game has 5 unique levels. Each level consists of 40 challenges for you and your company. To start playing you should register or you can log in using your Facebook account.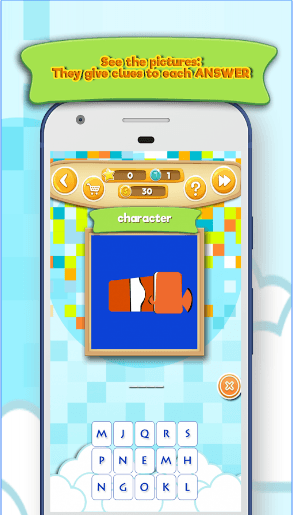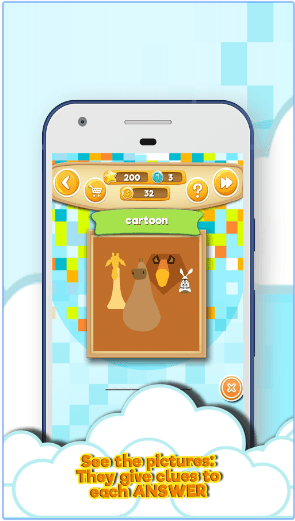 Downloads: 62 000 +
Customers rating: 

(3.9 / 5)

Evil Minds: Dirty Charades!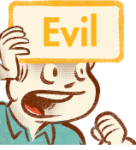 The game Evil Minds: Dirty Charades is amazing with its simplicity. The rules of the game are very simple. It is more interesting and funny to play with a group of people. If you are the presenter you need, as soon as possible to depict the word of the opponents. And if you guess, then guess words as quickly as possible. Depending on the time that was spent, points are awarded. It just seems like it's simple. And try, for example, to depict "cuff", "cause", "competition". Letters cannot be written. Only gestures and words.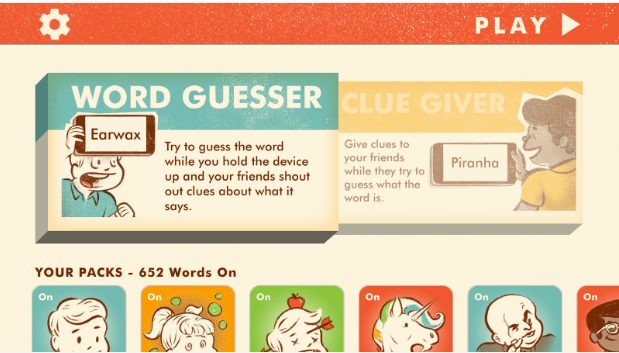 Downloads: 3 000 +
Customers rating: 

(4.2 / 5)

Picture Charades!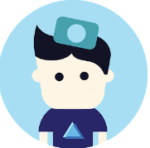 The game Picture Charades! developed by Blueique Studio is worth to be in our top list too. The rules of the game are simple. The only thing that differs it from other similar games is that you should guess the picture on the card but not a word. Despite the fact that the concept of the game is not new, it has won its popularity due to high-quality and stylish design.
After the end of all rounds, the player with the most points becomes the winner of the game. If you have a great imagination, you will quickly guess. Thanks to such useful and exciting leisure, this game not only develop smartness and ingenuity but also trains memory, abstract thinking, and imagination.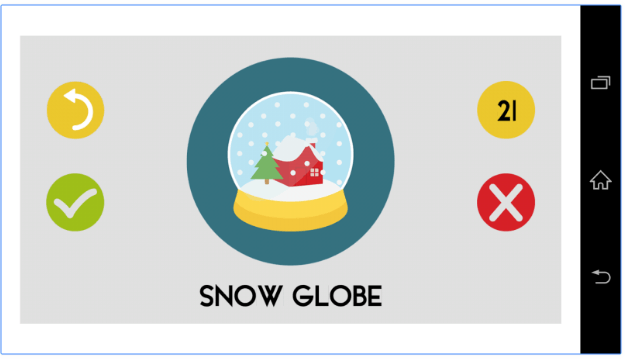 Downloads: 400 +
Customers rating: 

(4.1 / 5)

Pictoword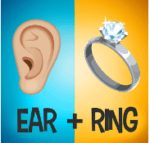 Games with words are the most popular hobbies nowadays. One game, for example, called Pictoword recently gained immense popularity on the Android operating system. If you've never had time to play this game before, we'll tell you how to do it.
The game can be played in a single mode or with a company of friends. The game is suitable for people of all ages. No difficulties in the gameplay, it's very simple. As soon as you start the game, you will see 2 pics on the screen. You are to guess what is on them. Then, combine them to see the word. Sometimes the answer will be very obvious, in other cases, it is quite problematic for guessing, what is especially noticeable on more complex levels.
The application has a nice graphic design and carefully selected images of high quality. Download this miracle right now, and you will not have time to turn around, how you will find yourself fascinated by the game!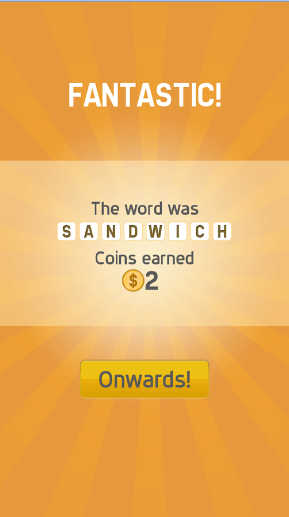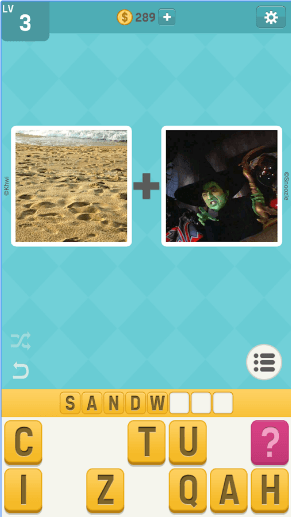 Downloads: 187 000 +
Customers rating: 

(4.7 / 5)

Move-it!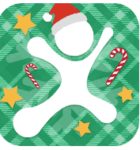 Move-it! the game app is recommended to all fans of puzzles, charades, and crosswords! This simple and fascinating entertainment has already conquered many Android users. Join the fun and be with everyone. The application trains the guesswork allows to develop associative thinking. Regular updates constantly replenish the game's reserve with new levels!
You can play simply and without registration. No complicated rules or fuss with the beginning of the game! Launch the application and start. Find out for yourself why everyone likes this game so much!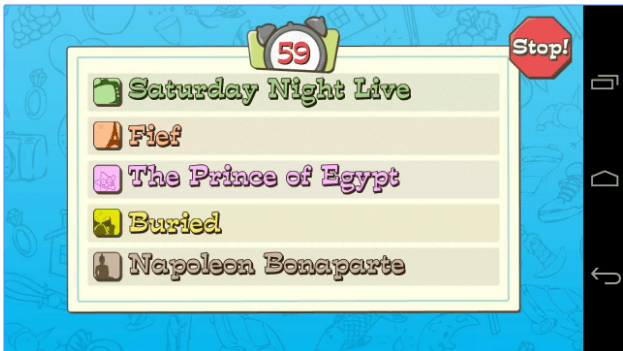 Downloads: 2 000 +
Customers rating: 

(4.1 / 5)

Party Game: What's the word?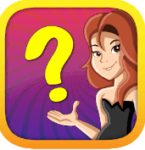 This is an application for real fans of word games! You will find yourself in a world of rebuses, unusual charades and complex puzzles, verbal associations and much more. So, raise the mood for yourself and your friends. Many of the riddles are built on the knowledge of popular quotes, phrases, common statements and just ordinary words.
You can play in several languages. Complex levels and difficult stages can be skipped. Download the game and do not let yourself wither! Train your brains and learn a lot of new things for the fun gameplay!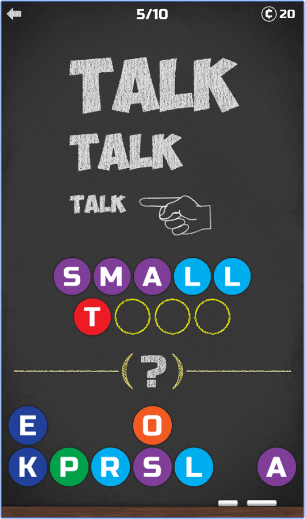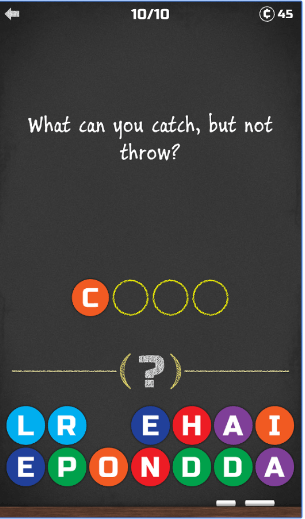 Downloads: 18 000 +
Customers rating: 

(4.3 / 5)

GuessUp – Party Charades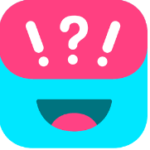 This is an interesting and exciting charades game for Android. At the same time, it is simple. GuessUp will help you to gather a big company and have a fun time together.
The gameplay is not complicated. You are to choose a category from the offered list (animals, art, music, …) or it is allowed to create your own one. Then, put the phone on your forehead and try to guess the word. Your friends will help you with this. The time is limited, so try to guess as many words as you can to become a winner. If you have no problems with associations you will guess the words with ease even the most difficult ones.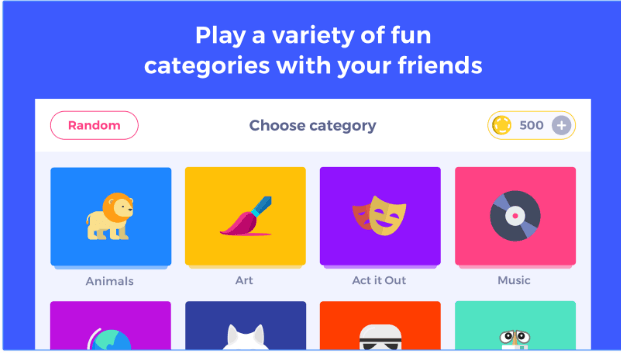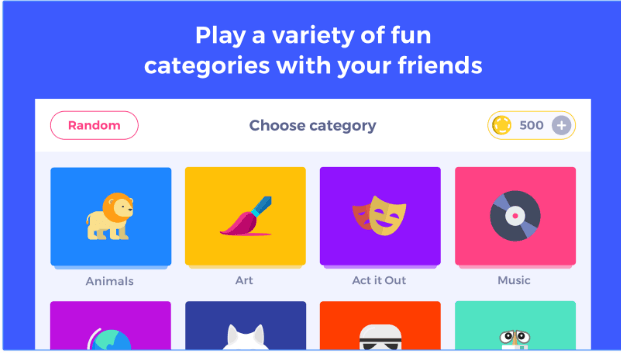 Downloads: 400 +
Customers rating: 

(4.7 / 5)

4 Pics 1 Word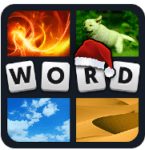 4 Pics 1 Word – plunge into entertainment in this exciting and original game!
The rules of the game are clear from the first level, it's very easy to master them. At each level, a certain word is hidden. Which one? You will understand thanks to the four images. It can be photos and drawings of high quality, they are all very carefully selected by the developers. All the pictures have something in common. It can be an object, a feeling or a phenomenon. You need to understand what they are trying to tell you. Compose the answer from the proposed letters in the input field in the form of a single word. The number of letters in the answer will also give you the right thoughts. Answer correctly, and you will be at a new level! Players have to start with simple puzzles and come to difficult!
You can press the green keys to use the prompts. They can either erase unnecessary letters in the cells for input or show one letter of the answer there. Evaluate the fascinating app! Find all the words and see all the pictures! Win and set new records!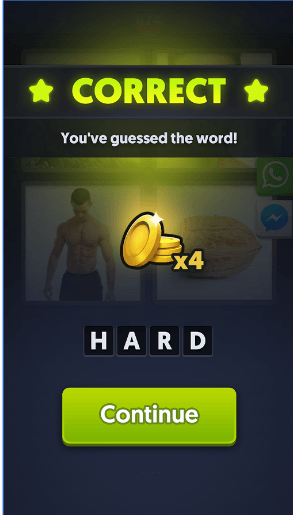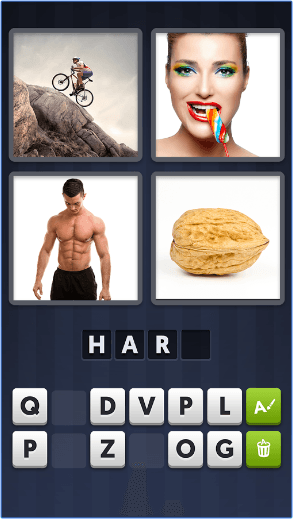 Downloads: 1 064 000 +
Customers rating: 

(4.4 / 5)

Smart Charades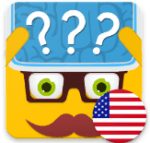 Smart Charades is a fun game in which you can play with one person or with a big company. Playing the game, you will have to guess the word shown on the screen of your mobile phone, using only the hints of other players.
You can choose a category from those offered by Smart Charades. It is also possible to view the ones that were created by other users or create your own. The options in the game are almost limitless and can be adapted in any category of players. You can choose themes such as animals, vehicles or cartoons (for kids) or movies, literature, history (for more experienced players) – these are just some examples of categories that you can find in this app.
The rules are simple: once the commands are ready, put the mobile to the forehead so that you can not see what is written on the screen, and after that try to guess what word is written on the screen, using the hints of other players for this. You can use facial expressions, make sounds … make your own rules! If you guess the word, turn the mobile phone up, and if not sure, turn down to go to the next task.
Fill the evenings with laughter and fun thanks to Smart Charades game!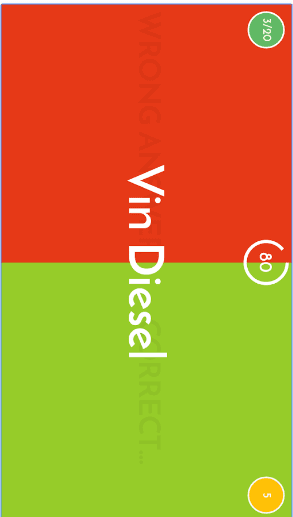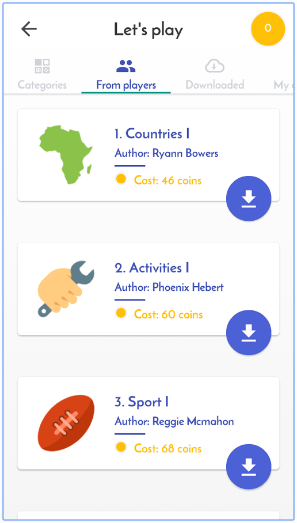 Downloads: 100 +
Customers rating: 

(4.2 / 5)

Charades!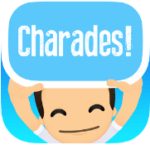 A lot of online charade games are available in the Google Play market. Unfortunately or fortunately, not all games make their way to the tops. One of the games that have already won its place on the Android screens is Charades! This game is definitely recommended for playing.
The gameplay is very simple: choose a category, put the phone to your forehead, and your friends try to explain to you the words (or phrases) that appear on the phone screen. Tilting the phone down is the right answer. Tilt up – skip a word. You need to guess/explain as many words as possible in the allotted time. At the moment, there are more than 20 categories in which more than 10,000 words are placed. There are both simple themes (TV shows, Celebrities, Movies), and very complex (I Love the 70th, art, Literature, Computer Games, Food Nation).
Capabilities:
* Select the duration of the round (default is 60 seconds)
* Counting correct and incorrect answers
* Separation into general and thematic categories
* You can play both by general rules and by complicated (for each category of your own)
* The game will perfectly suit both for a noisy party, and for a lamp-party with friends).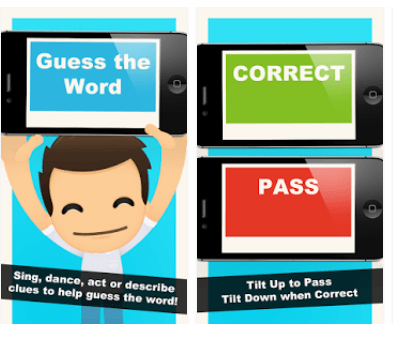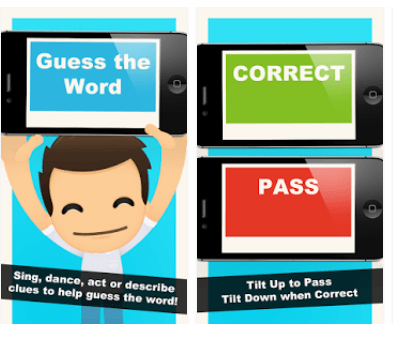 Downloads: 122 000 +
Customers rating: 

(4.3 / 5)
Charades! Kids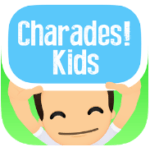 Children of all ages love to guess riddles, decipher puzzles and charades because it is not only interesting but also very useful! Such games help to broaden the horizon, develop thinking and imagination, train intelligence, logic, and intuition because to solve even the simplest children's puzzle you need to know much about the world around you. Charades! Kids version is able to offer you and your children a lot of exciting games and puzzles that will make you think about the right answer even the most erudite girls and boys!
The rules of the game are all the same as in the previous version. However, the categories differ a little and the words in categories are for children level of knowledge. But it will be also interesting to play such game with your kids together. So, make a fun family party today!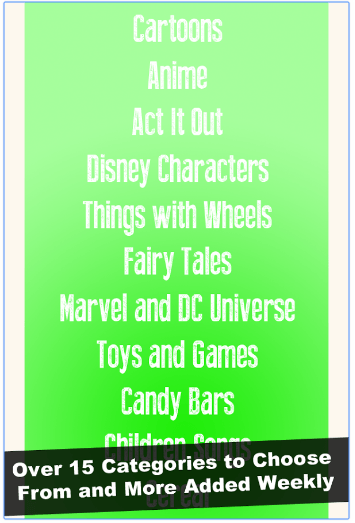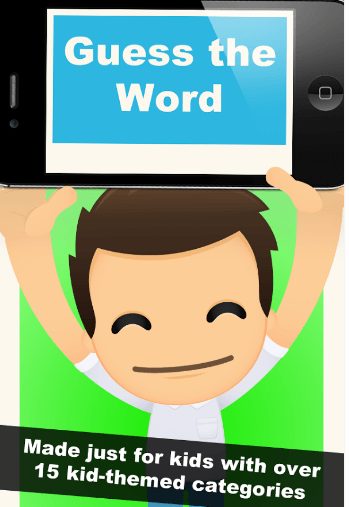 Downloads: 17 000 +
Customers rating: 

(4.1 / 5)
Charades! 2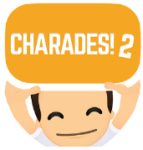 The application is recommended to all fans of verbal puzzles and charades. At first, the game will seem very easy since the first levels are needed to master the rules and get involved in the game. But in the future, cunning tasks will surprise and make you think a lot even if you are an experienced player. The game trains quickness and allows players to apply high intelligence what will raise them to a new level. The game has no flaws and defects, complex levels are really difficult to pass. Everything is so conceived, the game in the distant levels are designed to challenge the erudite with experience.
In this game, you can play with 2 players or more or compete in teams. The application includes not only charades but also a number of other interesting games such as Bust a Move, Accentuate, 3 Words or Less, List Three and others.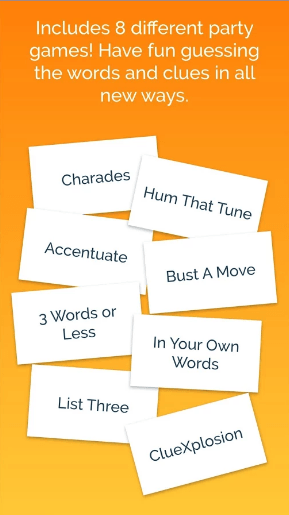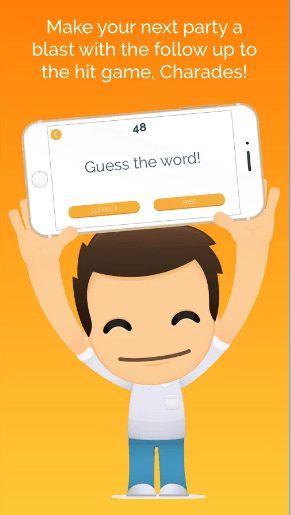 Downloads: 600 +
Customers rating: 

(4.2 / 5)
That was the top list of charades for your Android device. Have a fun time with your friends!
You can also check:
17 Best logic game apps for Android, 
11 Best Monopoly game apps for Android