Before plunging into a serious business, test your strength with the help of the board game "Monopoly". Here you can make deals, buy and sell real estate, ruin competitors, and increase your wealth. But be careful not to become a bankrupt yourself!
"Monopoly" is a game for adults and children. Mastering its rules can begin as early as school age. Perhaps, over time, the skills will help someone to set up their own business. But we will postpone serious conversations aside. "Monopoly" is not only a business aid for beginners, but it's also a wonderful way to spend a family evening and the opportunity to bring a zest to a friendly party. Fortunately, it is never boring, as recently the classic version has numerous varieties.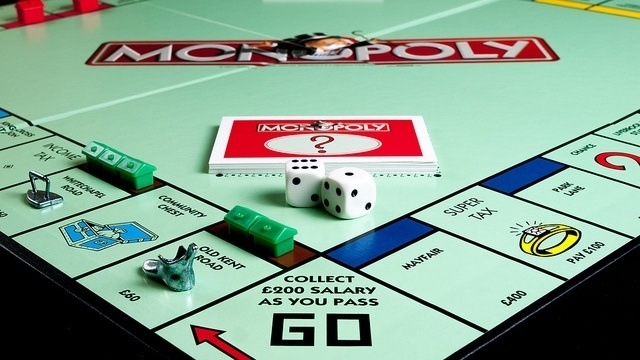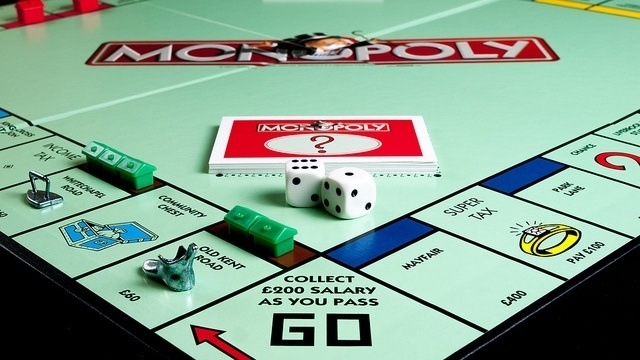 More than 80 years "Monopoly" remains one of the most popular board games. On all continents of the Earth, players gather around the square field every day to bankrupt rivals, using an initial capital and developing it. Today the game was ported to all known gaming systems, from pocket consoles to PC versions. "Monopoly" could not pass by mobile applications.
You may also like: Best logic game apps for Android
Nowadays, this popular board game can be also played on your phone!
The Google Play digital store features a huge variety of different games based on Monopoly. In this post, we offer you a short excursion on the most popular versions of this economic game for your Android device. Have a look!
MONOPOLY Bingo!
MONOPOLY Bing! is one of high-rated board game apps that will make your evening more exciting and fun. This is a combination of the rules of the classic "Monopoly" and the lottery bingo.
In familiar locations from the original game, you need to collect balls with numbers. A winning combination brings the player money and gives the right to move to the next level. Earned game currency can be spent construction of new buildings, as in the real game "Monopoly". Especially successful players may get different bonuses:
Open non-dropped bingo numbers
Get a free shading of the sector on the card
New bonus platforms on the maps
You can play the game alone and compete with your friends. The management in the game is intuitively understandable and clear. The app has been downloaded hundreds of times… Why don't you try it too?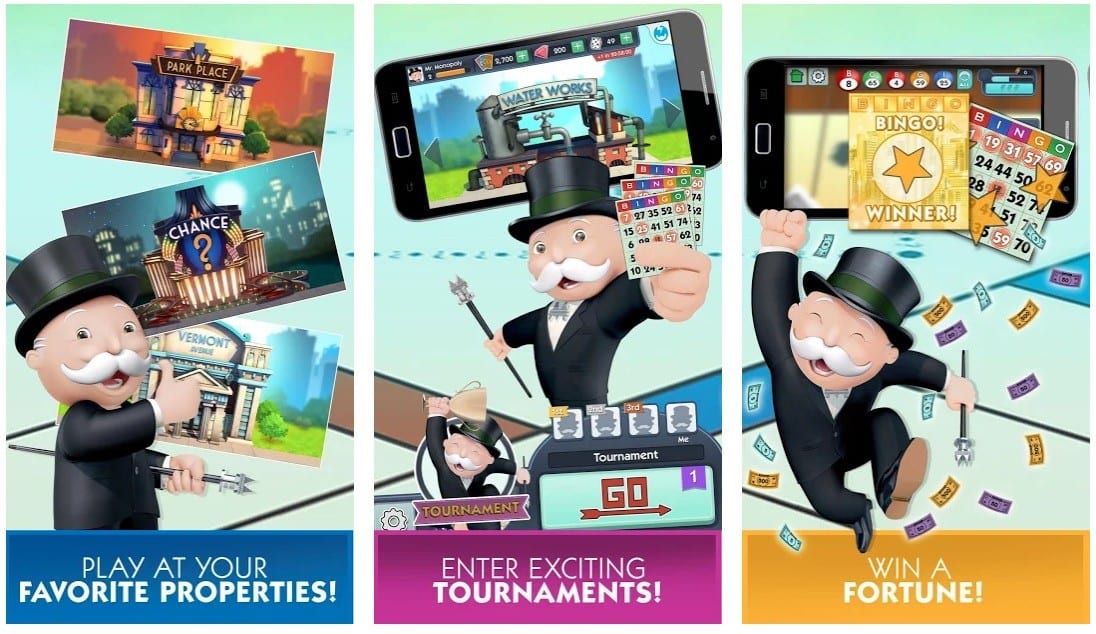 Downloads: 10 000 000 +
Customers rating:

(4.1 / 5)
MONOPOLY Slots
Become a Monopoly Millionaire while playing in the casino! In order to start rebuilding the city for the money won in the casino, you need to download MONOPOLY Slots. The game is created in a mixed genre and combines all the excitement of slot machines and economic strategy.
Win in slot machines, which are represented by several types. Which one will bring you luck, you can find out only by trying. With earned game currency, you can help Mr. Monopoly rebuild the devastated Monopoly City.
Build hotels that will bring a small additional income in the form of coins every day, train station, power station, and much more. Rebuild all the quarters of the city and restore its former greatness! Become the most successful tycoon and rich the very top of the ranking table.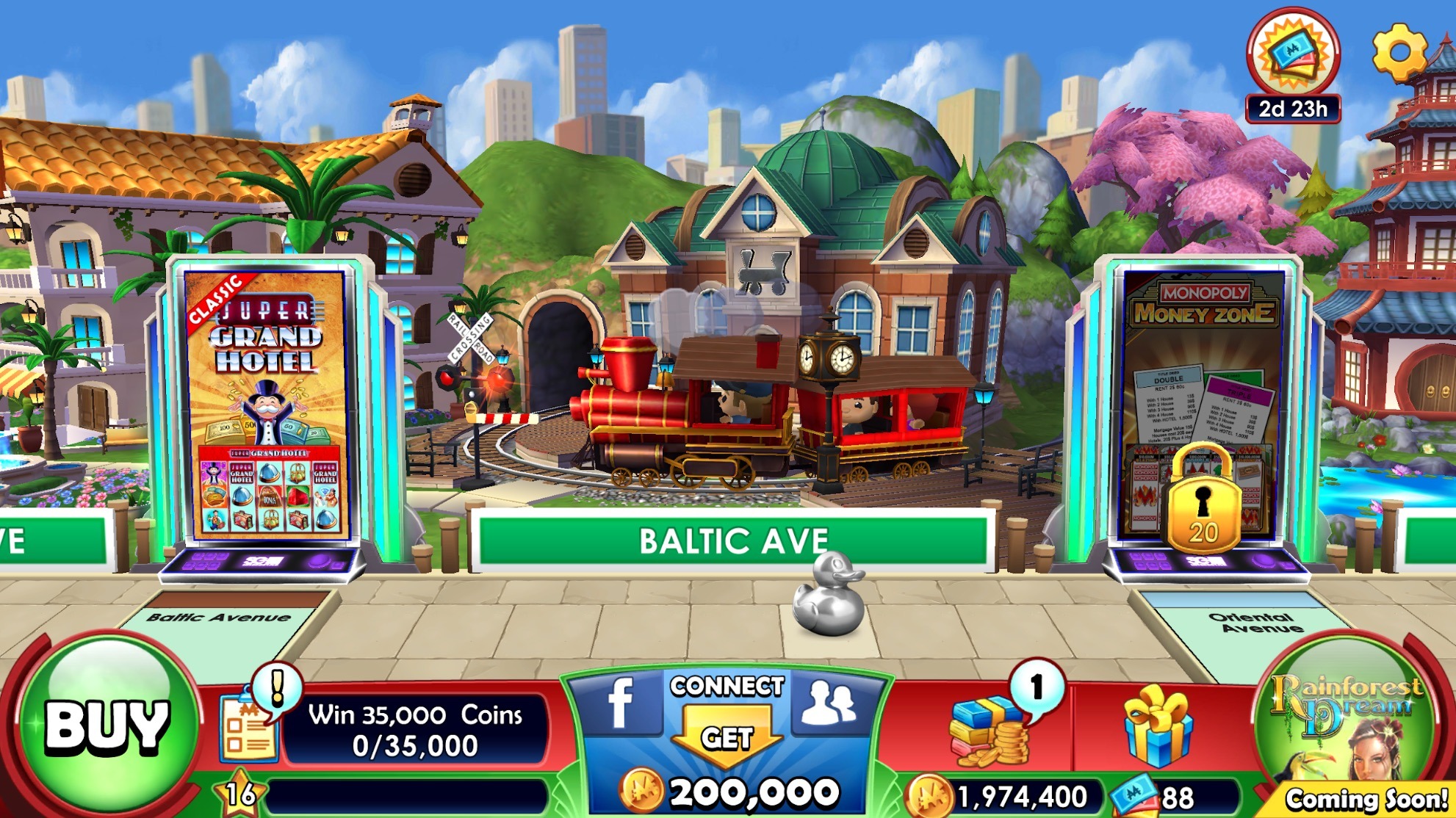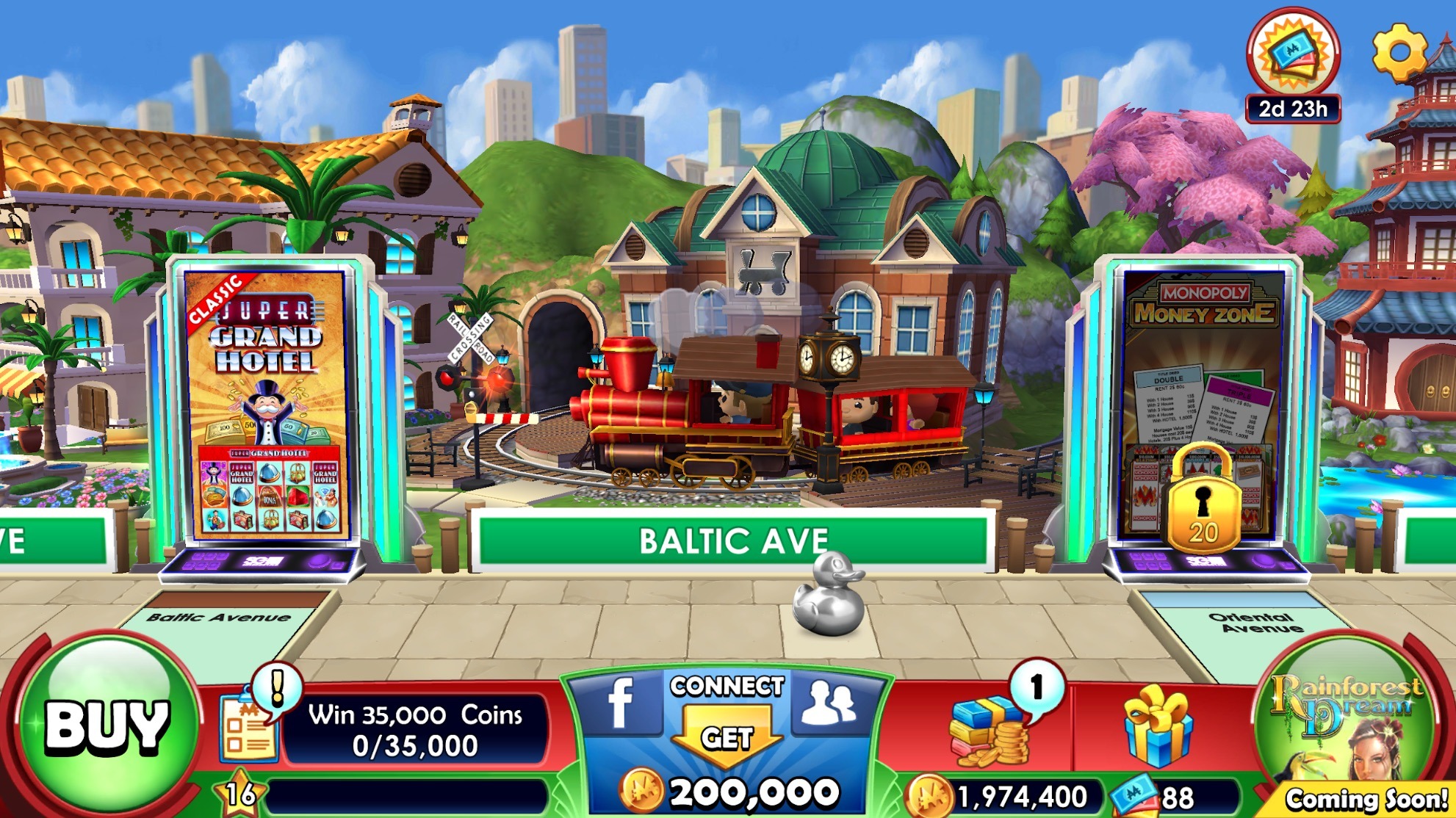 Downloads: 1 000 000 +
Customers rating:

(4.8 / 5)
CrazyPoly
The game is an analog of a monopoly in which the user is at the very bottom of entrepreneurship and he needs to organize the work of his business. Having become the richest and taking the companies of competitors, we can assume that your game is won. At the same time, it's very difficult to achieve such indicators.
Game developers position CrazyPoly as a free, economic strategy. While playing, you will be able to purchase real estate, gambling establishments, banking institutions, and so on. Becoming a monopolist in the market, you will begin to receive a stable income.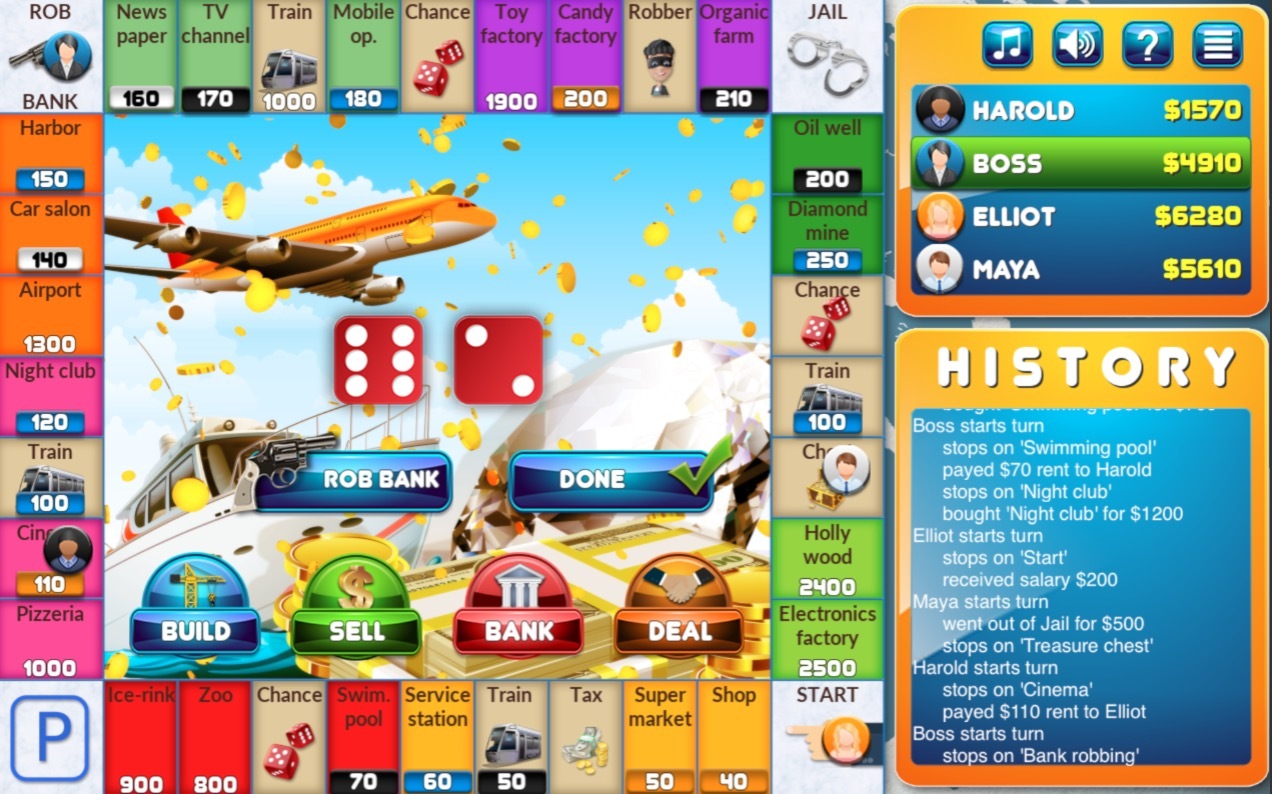 In fact, one of the features of this game is that there is a huge number of options for making money, as in real life. The main task of the players will be to bring the enemy to bankruptcy. It should be noted that the game has several specific rules that can increase the likelihood of winning.
So, you need to buy real estate that is marked on the playing field with one color. If you purchased a red property, then in the future, strive to buy objects made in the same coloring.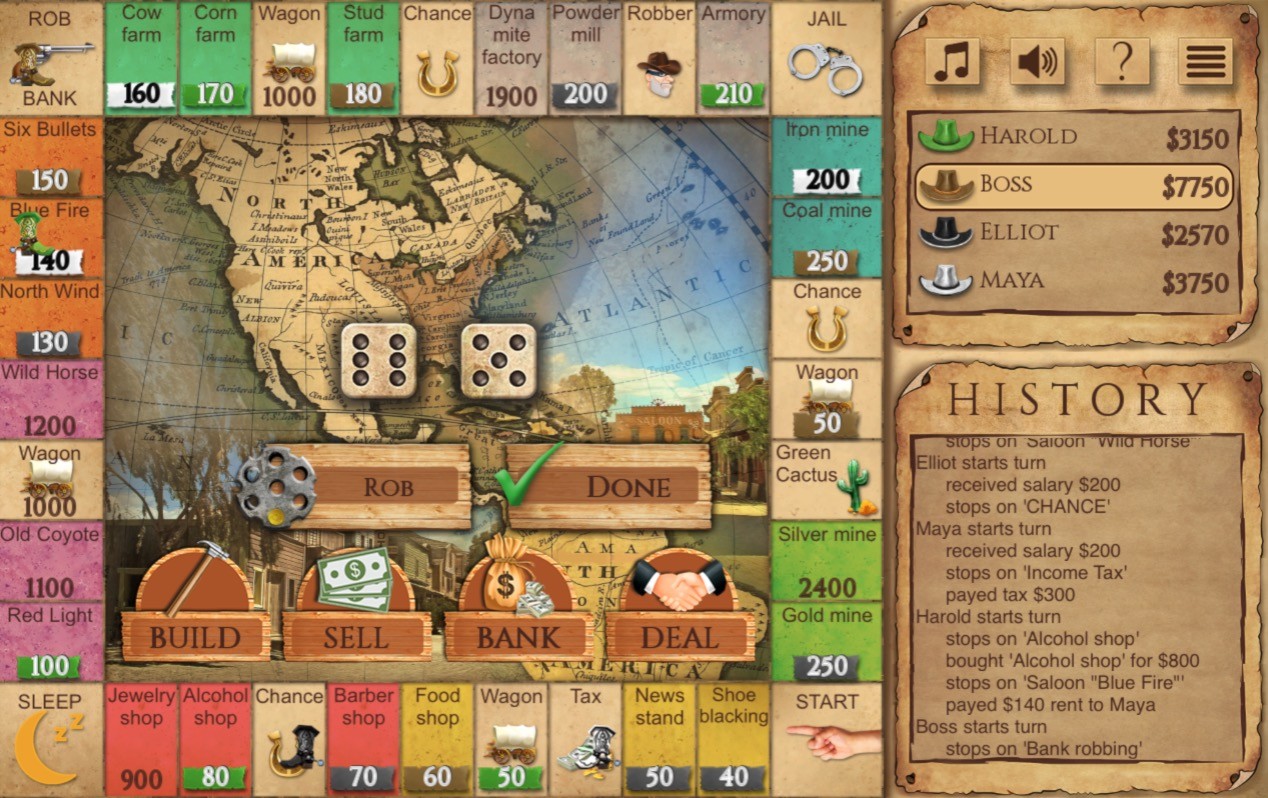 The game application has two themes – classic and in the style of the Wild West. This game is presented in two versions – a game process with very smart robots, as well as online. In the first case, the user has the ability to independently set the level of difficulty. The game features an easy, medium, and hard level.
In general, among similar games, CrazyPoly takes a leading position. This is because, since the first launch, everything here is intuitive and clear. A person who has never before played a monopoly will be able to figure out the features of the gameplay and build his own tactics.
Downloads: 1 000 000 +
Customers rating:

(4.3 / 5)
MONOPOLY Bingo!: World Edition
MONOPOLY Bingo!: World Edition is a very interesting mobile application for gadgets running on the Android operating system. A game for fans of thrills, roulette, and the opportunity to try all their luck in action.
First of all, the game will please many beginners who faced with its basic principles for the first time and are not yet ready to actively go to their main goal, using the main development details. Due to the presence of small, but significant initial tips, it will be easy to plunge into many of the advantages of development from the first minute of using the game.
The application has a nice colorful design so playing the game will be a real pleasure.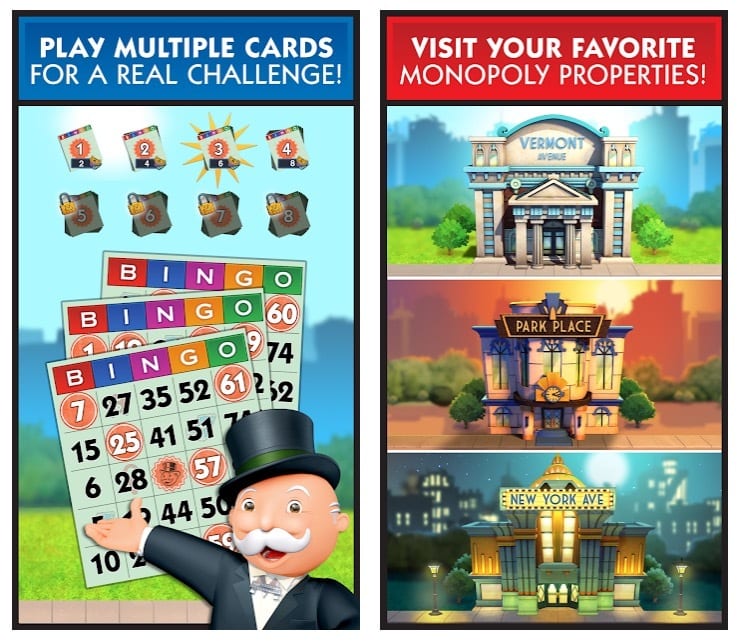 Downloads: 500 000 +
Customers rating:

(4.3 / 5)

Board Kings
Board Kings is a kind of a board game with some features of Monopoly gameplay. You as the other players have your own city which is a game board on your phone. You are to roll the dices and go on squares as in any classic Monopoly game. Thereby you earn money and bonuses are activated.
With the help of earned sum, you can "open" new buildings and develop your city. With the help of got bonuses, you can engage in battles with other players, broke their buildings and steal money from the treasury.
all in all, the game depends on luck mostly and the player can not change something. Nevertheless, the game is extremely exciting and the rules of Board Kings are simple.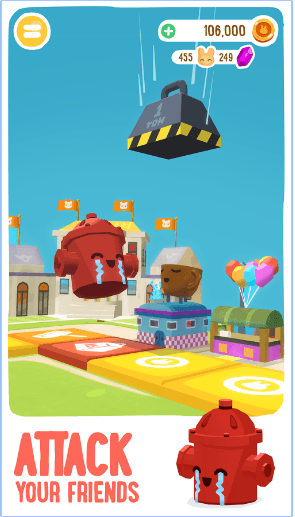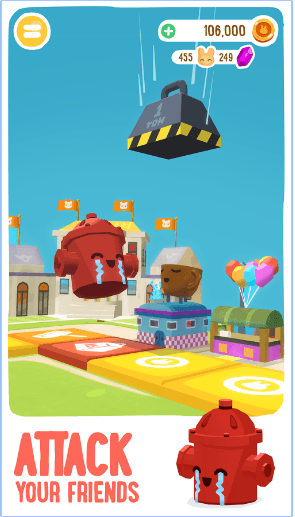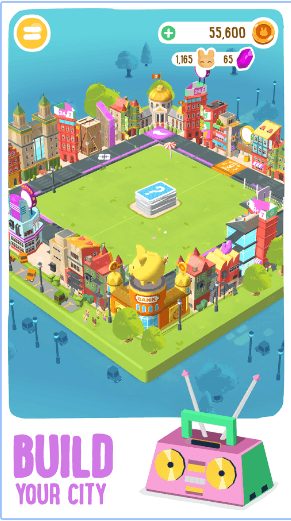 Downloads: 10 000 000 +
Customers rating:

(4.5 / 5)
Rento – Dice Board Game Online
This is an improved version of "Monopoly" with a large number of additions and modifications. Here, you move around the playing field and try to build a business empire and ruin your competitors. The rules are almost identical. You can buy new homes, factories, schools, and hospitals, sell, trade in currency, participate in auctions, and get a lot of fun. There are three modes available in the game:
+ Single player game
+ Multiplayer Game
+ Game with artificial intelligence
You can attract your friends for joint entertainment in Rento. You can choose from two other modes – a single game with a computer, or with a live player on one device. In fact, this is not so important, because the pleasure in the three cases is approximately the same.
The game is praised for its colorful graphics and an interesting process. We advise you to use WI-FI when playing so that everything goes well.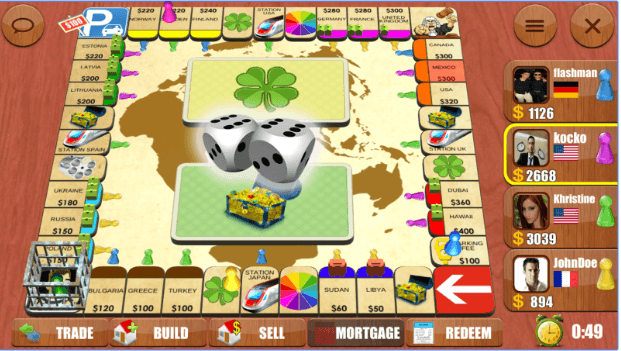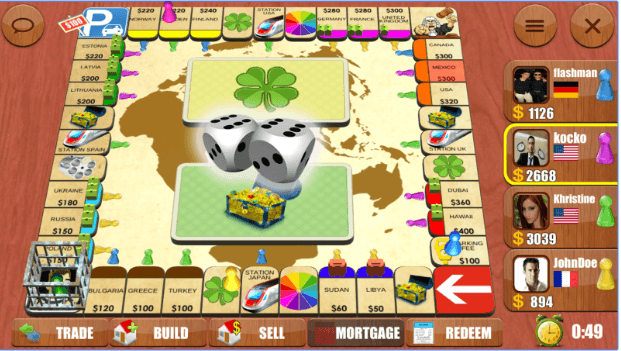 Downloads: 10 000 000 +
Customers rating:

(4.2 / 5)
Europoly
This version of Monopoly, in principle, does not differ much from its classical version. You buy property, build houses and hotels, collect rents from rivals. Everyone has a pawn for crossing Europe.
If a pawn lands on an unregistered property, it can be bought or sold. But if this property already belongs to another player, you must pay the rent. The game ends when all the opponents become bankrupt.
All in all, the gameplay retains a similar traditional atmosphere. It can be played with a company of 1-3 players.
Downloads: 1 000 000 +
Customers rating:

(3.9 / 5)
Landlord Tycoon
This game is like a monopoly but in real time. Landlord Real Estate Tycoon is an economic simulator, where you act as a tycoon. In the beginning, you have 50,000 dollars and on them, you have to unwind buying everything that is close to you.
This game is unique in that you can buy everything in this game that is nearby. So, if you want you can buy even the city in which you live and buy new points on the map for rent. All points and businesses are taken from a real map on the GPS system – this is what distinguishes this game from other business simulators.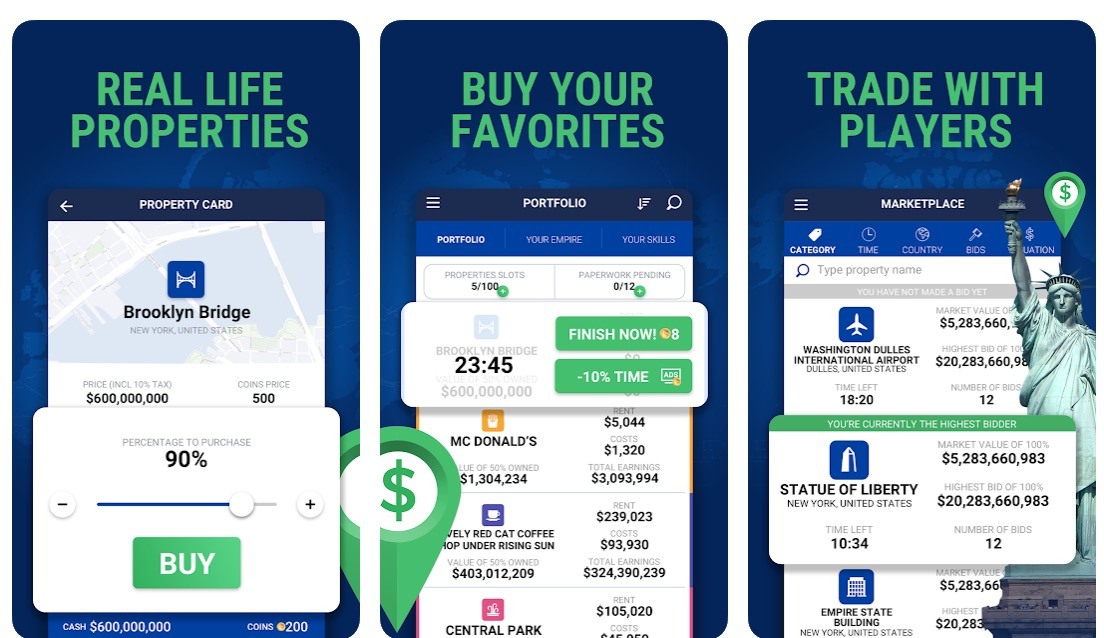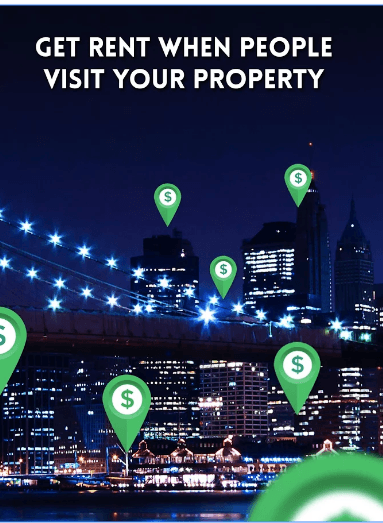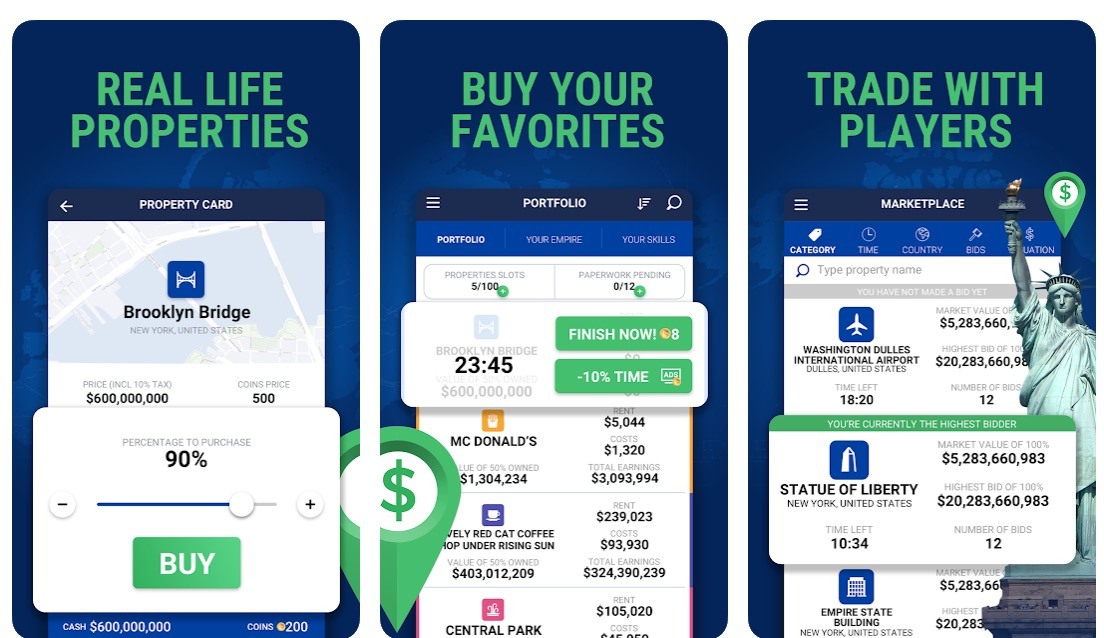 Downloads: 5 000 000 +
Customers rating:

(4.4 / 5)
Donut Trumpet Tycoon Real estate Investing Game
The illustrious game of Donut Trumpet Tycoon on Android is an exciting strategy for experienced players from the prominent developer of Reality Games LTD. This game is similar to the previous one as it is also a kind of real-time monopoly. You will buy, sell real estate using real places around the world.
What distinguishes this game from similar ones is that it's just a great and juicy picture, and together with a simple and understandable process and conveniently located control buttons and a clockwork melody we set an excellent game.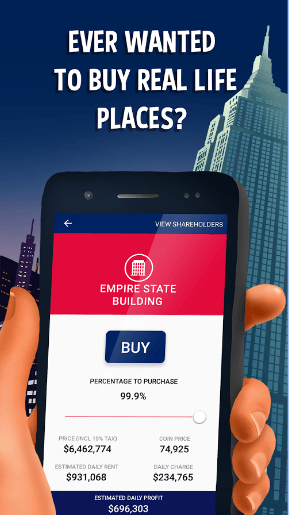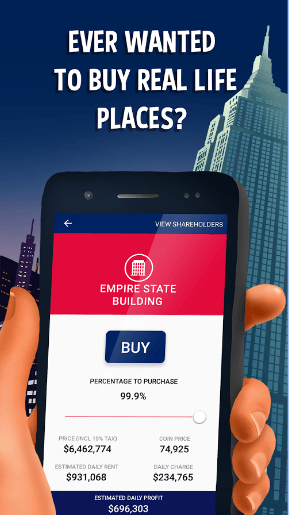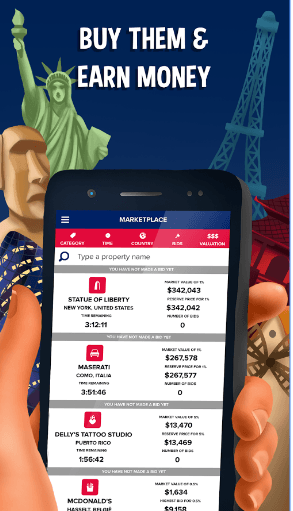 Downloads: 1 000 000 +
Customers rating:

(4.6 / 5)

Arctopia: Monopoly Power
Arctopia: Monopoly Power is also worth being on the list. The rules of the game somehow differ but it is a kind of a monopoly too. Downloading the app, you should sign up. Then, you are in a small town called Arctopia. You are a director of one of the coffee shops and your aim is to monopolize the market in the city.
In the game, there are several competitors. So, compete with them, create new strategies for developing your business and become a monopolist in the sphere!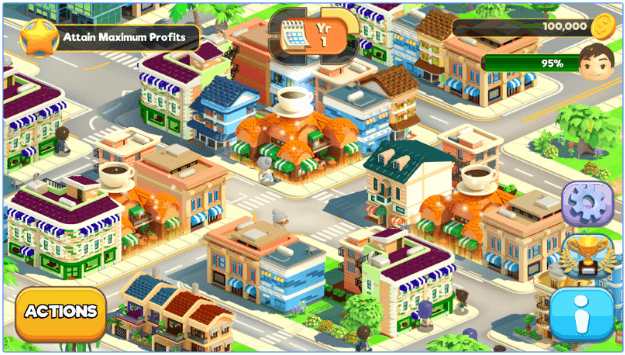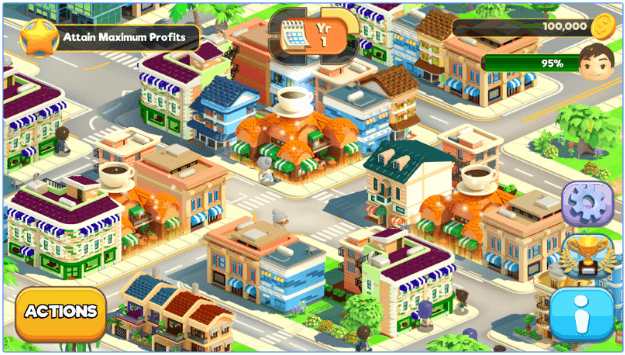 Downloads: 1 000 +
Customers rating:

(3.9 / 5)
You may also like: 11 Best city building games for Android
Rentomania
Rentomania – build a monopoly online on your Android device for free. From this moment, your life can change and you don't even need to make special efforts for this. It's interesting, isn't it?
We immerse ourselves in a modern multi-user project. The task of each player is to build an incredibly powerful monopoly, as well as compete with numerous opponents. Try to win a bunch of victories, keep the city under control, and start communicating with businessmen.
They will help you understand all the matters, as well as become the best in this field. Throw dice, move around the map, and much more. Businesses are replacing simple streets.
The game offers us a lot of interesting things, due to which it becomes one of the best and millions of gamers are immersed in it. You can find yourself near the sea and take a walk in the beautiful mountains. In addition, you will always be accompanied by beautiful music. Immerse yourself in an incredible atmosphere and challenge all opponents.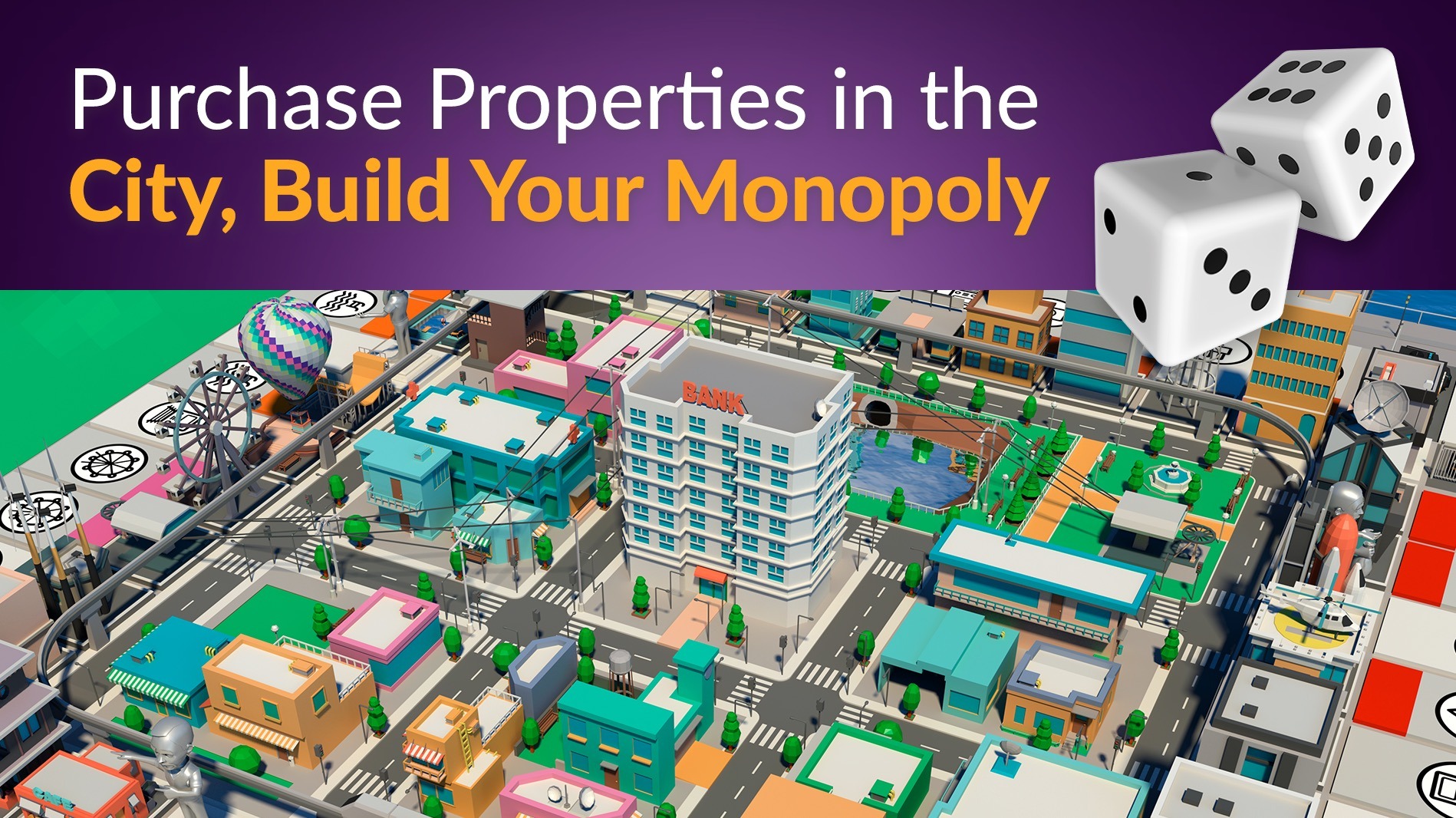 Downloads: 1 000 +
Customers rating:

(3.9 / 5)

Monopoly is one of the most entertaining games and a bestseller. It's not hard to play, and it's hard to find someone who has never played. Try it now on your smartphone with one of the top apps of our list! Share your success in the comments to this article!