Modern smartphones and tablets are becoming increasingly involved in photography related specialties, and therefore the question of choosing a good program for working with images is of great importance. Today we want to introduce you the applications for organizing and viewing images for mobile devices running Android.
Despite the apparent simplicity, not all photo organizer applications are similar to each other. Some of them have a luxurious design and high speed of work. Others suffer from slowness and look ugly. The good news is that there are a lot of such applications available, so there is plenty to choose from. So, have a look at the best representatives of this category!
A+ Gallery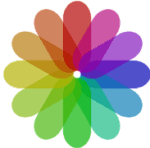 A + Gallery is a universal tool for collecting photos, working with many popular services. The application has lightweight, several interesting options, and integration with Amazon. The main difference is flexible customizable photo albums, which you can easily manage.
Main functions:
Ability to view photos on Google Map;
Free storage on Dropbox, Facebook, and Amazon;
Visual search for photos;
Opportunity to share photos through social networks;
Working with video, flexible customizable photo albums.
A + Gallery also does not require registration. At the same time, there is an opportunity to work with the cloud. There is no own service, but you can connect Amazon Cloud Drive, Dropbox and send a link to the album on Facebook. You can select a theme, enable automatic synchronization with the connected services, and activate quick scrolling.
In general, we have a simple but universal photo gallery. The program has a nice design and is easy to use. You can download the application for free, or choose a pro-version available through purchase in the application. It is quite a good version of the gallery for your smartphone.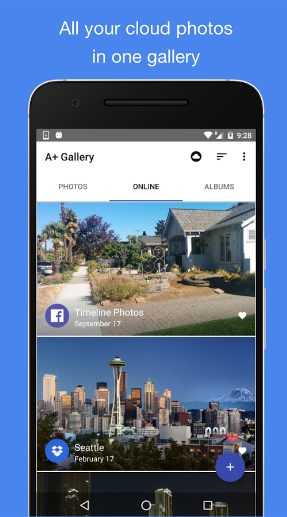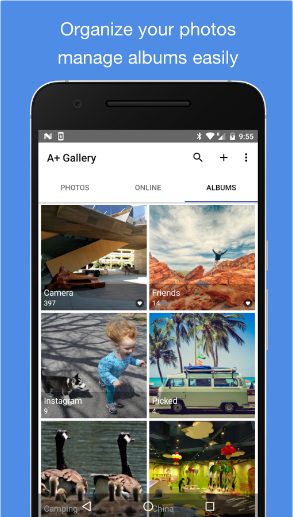 Downloads: 10 000 000 +
Customers rating:

(4.5 / 5)

You may also like: 15 Best photo gallery apps for Android
QuickPic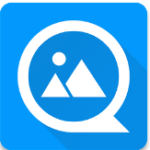 The application features lightweight, integration with all popular photo services and convenient file management. The application has a simple built-in photo editor, support for most multimedia files and basic functions, such as renaming photos, creating albums and supporting a variety of cloud services.
QuickPic does not require any registration but immediately transfers us to its main screen, where are all the photos which are on the device organized in thumbnails and folders. In order to register, you must enter your e-mail or log in to your Google / Facebook account. After all these manipulations, you can turn on an auto copy of pictures to the cloud service. At the same time, it is immediately possible to organize an album. Downloading will start only if Wi-Fi is available.
The application displays all the images and videos that are in the memory of the smartphone quickly. You can only specify certain folders for scanning, or you can trust the business to automate. Photos and videos can be copied or moved between folders literally in a couple of clicks. Gestures and multitouch are supported. You can work either with individual media files or with whole folders or selected groups with an arbitrary number of files. All this at the maximum speeds available to one or another device.
Main features of QuickPic:
Exact display of EXIF data for each image, including the geodata. It is very convenient.
Another powerful function of the application is the ability to edit frames. You can reduce the size/resolution of the file, you can crop the photo, you can rotate the picture or mirror/turn the image.
Finally, you can share photos. You can send a photo to any photo application for later editing, you can upload it to the cloud or social networks, you can send it by mail.
The application is surprisingly fast and extremely compatible. There are no built-in purchases and advertising.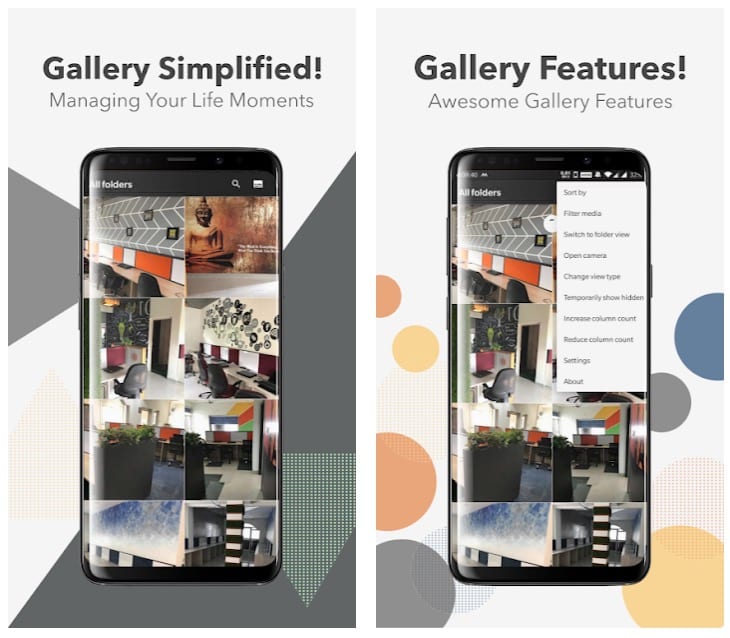 Downloads: 50 000 +
Customers rating:

(4.6 / 5)

Google Photos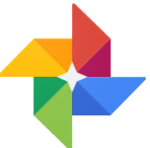 Google Photos is a universal service from Google, which is designed to store, organize, display your photos and videos.
Main functions:
Visual search;
Unlimited and free storage space;
Saving space on the device;
Live pictures;
Easy editing;
Shared albums;
General access;
Chromecast support.
The main screen displays all pictures in chronological order. Even if you own a multi-year collection of photos, with Google Photos finding the right one will not be difficult because of the thoughtful navigation. The gesture control is supplemented with convenient tools such as a slider for fast scrolling by months and years. The application automatically sorts the pictures into places and objects. Not perfect, but with enviable accuracy.
It is worth noting the convenient function of selecting files. To select a few, you pinch your finger and take it to the final picture. Revolution! No need to tap on every pic. After the selection, you can make a collage, animation, film, a story, or add to an album that you can share with any person, regardless of whether he uses Photos or not.
In the Collection tab, there are albums, stories (beautifully decorated pages with photos, for example, of a significant event) and films (selections of photos in the form of a video). In Photos, you can take your pictures to perfection. The application contains filters, tools for basic color correction, and photo-alignment.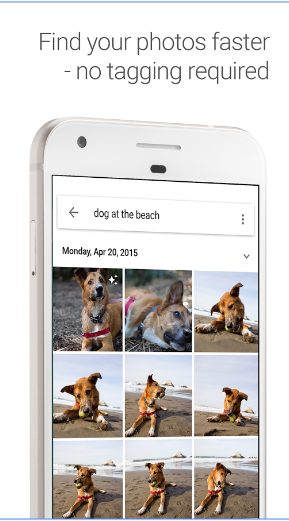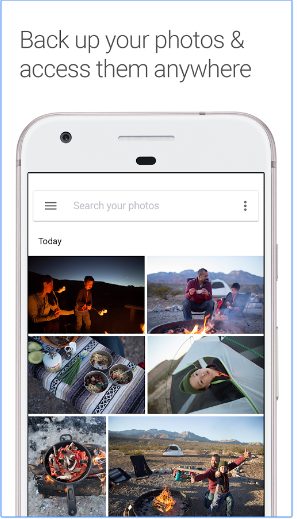 In order to use Google Photo, you need to create an account. Google came up with an excellent tool for storing and viewing your snapshots. Free unlimited space – a serious trump card in the fight against competitive solutions. The vision of Google allowed the company to create not only unlimited storage for photos but also a convenient tool for viewing, editing, creating collages and all kinds of interaction with pictures.
Downloads: 1 000 000 000 +
Customers rating:

(4.5 / 5)

Cloud Gallery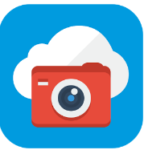 Cloud Gallery is an application for smartphones on Android OS. It will allow you to view pictures and videos made from your phone. Thus, all data will be in the cloud under the protection and they are not threatened with deletion.
Cloud Gallery is fully integrated with the G Cloud backup application to copy all photos and video files to the cloud. You can forget about the experiences that you can lose valuable shots, memorable photos, and funny videos from your life. All the worries are taken over by this utility.
The ability to accurately position the images at the location, group photos, add tags for quick search and other functions will allow you to understand the gallery and find the photos you need to show to friends from your smartphone or send them to social networks.
Features of Cloud Gallery on Android:
filter by album, video, and photos;
the ability to add tags;
viewing photos in the cloud service;
gallery settings;
placement of photos and videos on the map;
beautiful and new design;
share your collection of photos with just one click;
optimization for large screens;
support landscape and portrait orientation;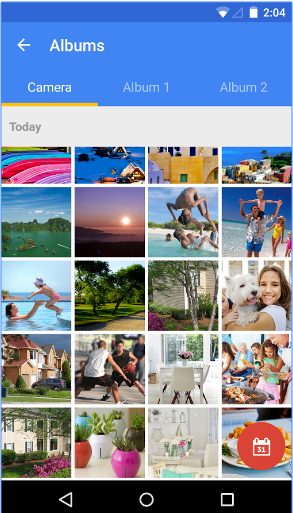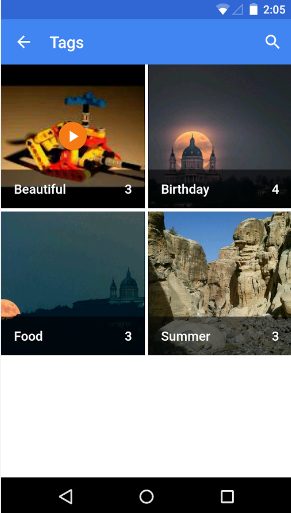 Downloads: 1 000 000 +
Customers rating:

(4.6 / 5)

Slidebox

Slidebox is a handy Android application that allows you to manage your photo gallery with gestures quickly and easily. There is an opportunity to view photos in full-screen mode, delete unnecessary photos, search for duplicates, sort photos in an album and much more.
Key features of Slidebox:
Delete unnecessary photos and duplicates.
Sort photos in an album.
Comparison of similar photos in full-screen mode.
All synced neatly with your photo gallery on Android, so you do not need to worry about the creation of duplicate albums.
Slidebox is another great solution that simplifies the organization of photos at any time when you have several spare minutes.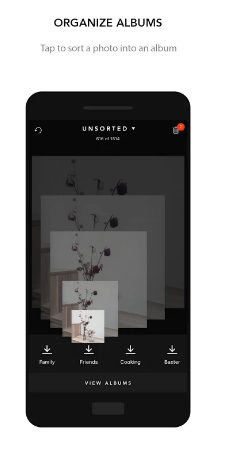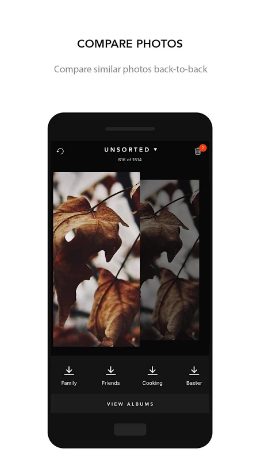 Downloads: 100 000 +
Customers rating:

(4.4 / 5)

Monte Gallery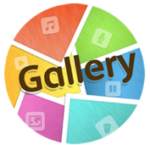 If you are looking for a photo gallery for Android, which has the maximum set of features and an excellent appearance, then you should definitely pay attention to this program. Monte Gallery is most likely the most functional photo organizer, which can be found on Google Play.
Convenient organization of control elements, as well as automatic sorting by different categories, will not let you get confused in your own images. You can sort by shooting time, date, location.
In addition, if necessary, you can create your own filter. Also, when viewing the image, you can add a "tag" to it, a small description, both text, and sound (what is unusual), move the image to an album, or edit it completely, adding a few built-in effects, changing the brightness, adding contrast or simply add a frame around the photo.
Creating an album you can set a password on it, which is a good feature of the program because you do not always want someone to admire your personal life. In addition to the above functions, the Monte Gallery application has a user-friendly interface, in which it is impossible to get confused, and its use can not but rejoice.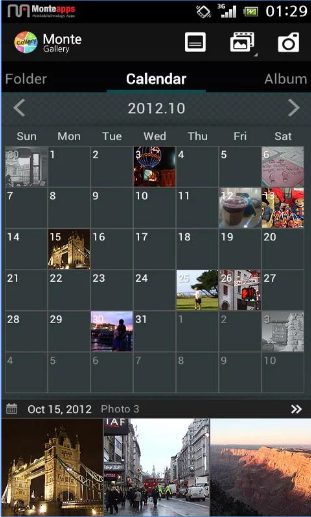 Downloads: 5 000 +
Customers rating:

(4.2 / 5)

Gallery Go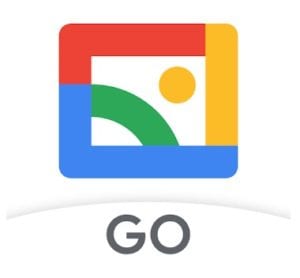 Gallery Go is a fast and efficient image gallery that will help you organize your photos and videos and can even work offline with only 10 MB of memory on your phone. In fact, Gallery Go is a lightweight version of Google Photos.
This image gallery is designed for devices with modest resources, but that doesn't mean it doesn't offer great functionality. Gallery Go automatically organizes your photos and videos into separate categories such as selfies, nature, animals, documents, videos, and even movies.
In addition, Gallery Go has an image editor that allows you to perform standard editing such as changing the lightness, tone, and saturation of your photos. It also lets you move parts of an image or crop it, and there's even an automatic editing mode to help you make the best adjustments to your photos.
And, Gallery Go can also organize your photos with Face Detection technology. In addition, the app is optimized for offline use, so no matter if you have an internet connection, you can take advantage of all its great features. In general, Gallery Go is a great image gallery that even received Google's approval.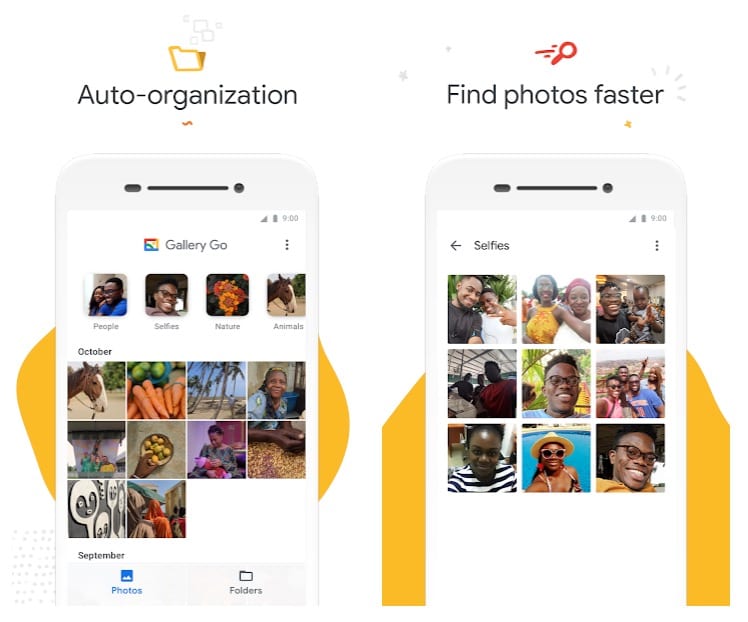 Downloads: 10 000 000 +
Customers rating:

(4.3 / 5)

F-Stop Gallery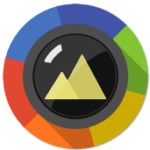 F-Stop Gallery is another good Android photo organizer that is light, fast, powerful, with lots of positive feedback. A distinctive feature of the F-Stop Media Gallery is its versatility. Whether an ordinary user, beginner or professional, everyone will certainly find something in this application for themselves.
The application can use the information contained in your snapshots to organize and sort files. In this case, F-Stop perfectly understands the metadata of Picasa, Windows Live Photo Gallery, Lightroom, Aperture, and many other popular programs for working with images. This allows you to easily sort photos not by the date of the last editing, but by the date of shooting.
In addition to the above functionality in the application, there is the possibility of creating special albums that differ from the rest. The difference is that the captured images will be automatically placed in this album if there are certain parameters on them, for example, the rating, the date of shooting, or the tag at all. For private pictures, there is password protection, after which other applications-galleries will not see these files.
The free version of the F-Stop Media Gallery contains advertising, but there is also a paid option containing several additional functions.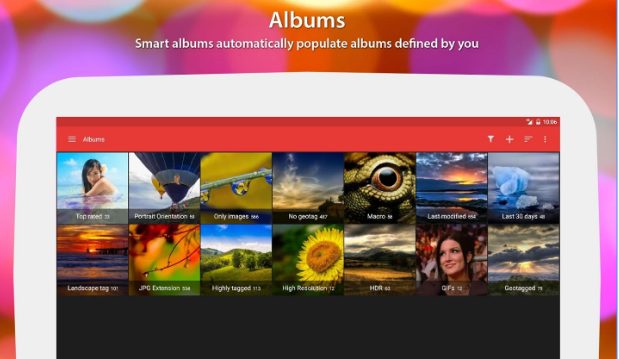 Downloads: 1 000 000 +
Customers rating:

(4.2 / 5)

Simple Gallery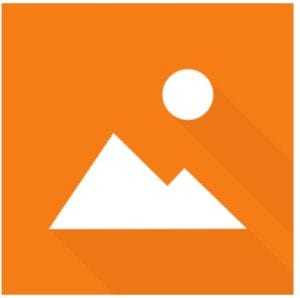 Are you tired of the usual Android gallery that slows down the whole device? Don't worry, because there are alternative applications like Simple Gallery that allow you to view all images and videos on your mobile device easily and efficiently.
With Simple Gallery, you can easily view your photos and videos without unnecessary advertising. But the application also stands out with another great feature: the built-in photo editor, which allows you to edit images directly from the application itself.
Simple Gallery is a part of Simple Mobile Tools, a group of applications designed for easy and efficient work. Different applications work together because they have similar interfaces and are very easy to use.
Simple Gallery also makes it easy to organize all media files on your smartphone into different folders. Browse your photos and videos on your Android device with Simple Gallery, an easy and intuitive app.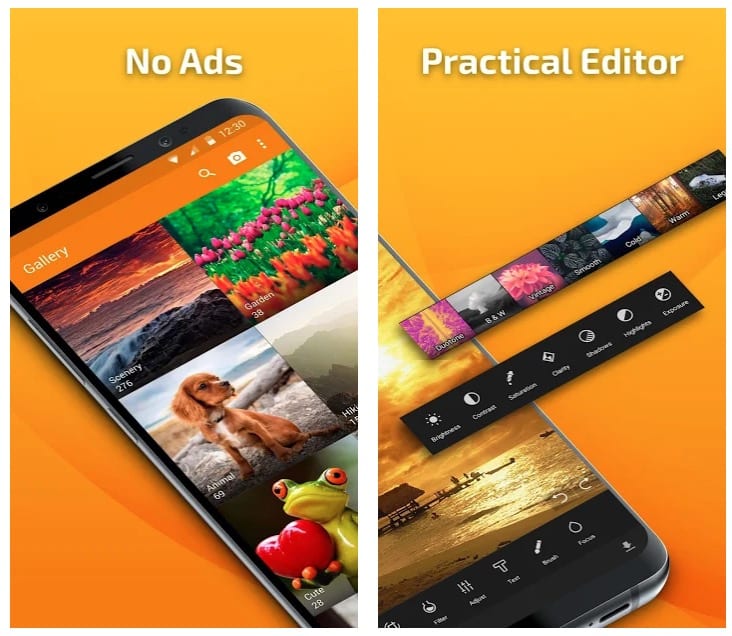 Downloads: 10 000 000 +
Customers rating:

(4.6 / 5)

Piktures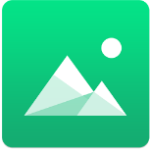 Piktures is one of the simplest photo organizer apps. However, this does not mean a complete lack of functionality. You can sort your photos by various parameters, such as location, you can hide albums from outsiders. The program is optimized for large screens, so it is convenient to work with it on tablets and large smartphones.
There is support for animations in GIF format, support for Chromecast devices is offered. Control is available with the help of gestures, which will be convenient when the user gets used to it.
There is also an option of sharing photos with friends via your favorite social networks (Facebook, WhatsApp, Gmail, and so on). Editing photos in Piktures is possible only through an external editor, but you can resize images using profiles (VGA, HD, Full-size).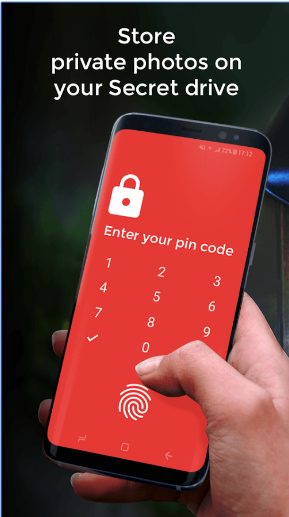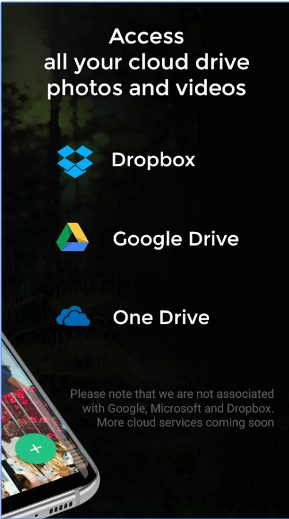 Downloads: 1 000 000 +
Customers rating:

(4.4 / 5)

Gallery KK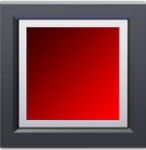 Gallery KK is a gallery that will be familiar to all owners of Android 4.0. It makes no sense to install this gallery to Android 4.0 or higher owners because it is completely identical to the standard gallery used in the new versions of the Android operating system. But if your device works on lower versions of Android, and you liked the gallery, you can easily download and install this application.
As for the functional, then there is nothing new and unusual. We also can view photos, videos, edit images with the built-in editor, and share this result with friends through social networks.
The high and smooth speed of Gallery KK should be also noted. An unpleasant moment in this gallery is only one – the presence of an advertising banner, which remains even when viewing the photo. In other respects, there are no complaints about the program's work.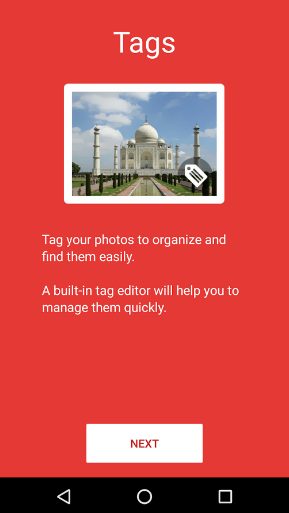 Downloads: 1 000 000 +
Customers rating:

(4 / 5)

Photo Gallery (Fish Bowl)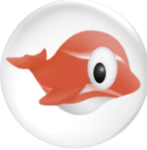 The Fish Bowl photo app is a reasonable tradeoff between a beautiful interface and performance. It can be used for organizing, viewing, editing, and publishing photos and videos taken by your device or received from a computer or digital camera.
You can also use it to play slideshows, change background images, and compare multiple photos. A full list of Fish Bowl functions will take a whole page, so let's highlight only the key features of this gallery. These include:
Functions for managing files and folders (moving, deleting, creating new folders),
Add annotations to images, videos, and albums,
Set images as wallpaper,
Protect unwanted files from viewing and deleting, hide and protect photos with a password,
Beautiful slideshow,
Gesture control.
All in all, this program is pleasant to the eye and functional alternative gallery. In terms of the functionality of this photo organizer, the Fish Bowl can be compared to QuickPic.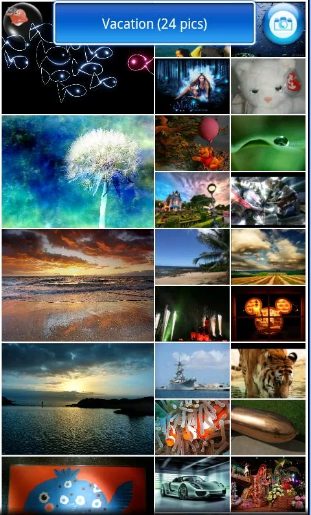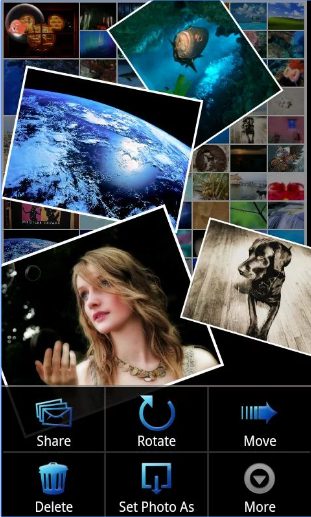 Downloads: 1 000 +
Customers rating:

(4.2 / 5)

You may also like: 9 Best Android Apps for Watermarking Photos
Flickr

Flickr is a popular service designed to store and use your digital photos which can be also used as a kind of photo organizer. A registered user of the system can put his photos on the remote server. Free service involves the ability to upload 100 megabytes of photos every month.
Registration on Flickr is quite simple, but you can not do it if you already have an account on Yahoo! A new application for Android is very fast and you can use it as your main camera. Filters, post-processing here are made at the highest level.
The service has the most advanced photo rights management system. Logically, the management of access rights to your materials looks like this:
A photograph can be viewed by everyone.
You can see the photo only yourself and no one else.
A limited number of users can view the photo (your friends/family).
If you are a fan of photography, then there is no better place on the Internet to find like-minded people and inspiration.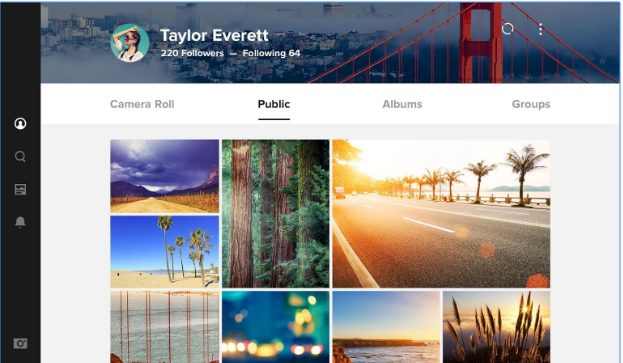 Downloads: 1 000 000 +
Customers rating:

(4.3 / 5)

The choice of the optimal photo cataloger for an Android-powered device depends largely on the user's requirements and the tasks that he sets himself. If high speed and simplicity are paramount to you, then your choice will be limited by QuickPic and Gallery KK. Those who expect the maximum functionality from the application, including the ability to sort files based on different criteria, hide individual images and entire folders from prying eyes, beautiful slideshows, and even basic editing functions, then you should try Monte Gallery or Fish Bowl. Well, all active users of social services and photo hosting cannot do without the Flickr application.
As you can see, each photo organizer has its own qualities that distinguish it from other similar programs, but at the same time, it is impossible to say which of them is the best. It all depends on the wishes and tasks of each user.