Sharing your funny photos is a new trend in social networking, and now it's time for you to do it.
The app changes your body with another person's body in the photo, and it produces a funny result, but only if you do it right.
To do this, you need the best body swap apps for Android, which we have reviewed in this article.
Snapchat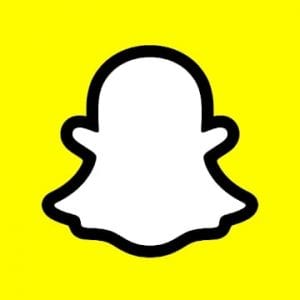 One of the most popular such applications is Snapchat. It has gained its popularity due to its simplicity and variety.
Listing the features of Snapchat can be very long.
Exchange faces, dog ears, sex change, zombies, and a variety of glasses, wreaths, helmets, bread crusts, and much more.
Moreover, developers follow all the trends, and every day there are new effects.
In fact, each of the proposed Snapchat effects has its own application, but Snap Inc. combines them all in one.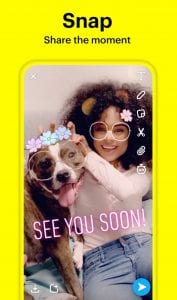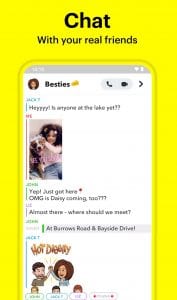 Besides, users of this application can communicate freely in it. That's why Snapchat is the best app for changing looks and a popular social network.
Downloads: 1 000 000 000+
Customers rating:

(4.3 / 5)
You may also like: 13 Best Funny face changer apps for Android
REFACE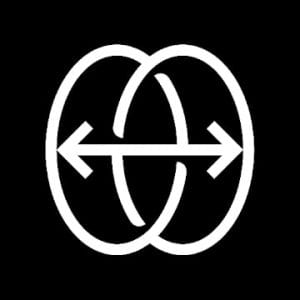 This face change app can be called a Facebook response to Snapchat features.
The main advantage of this app in comparison with its analogs is the ability to add funny effects not only on photos but also on videos.
Moreover, you can choose the selected effect before you start shooting the video or after the video has been shot.
In the first case, you select the desired effect at once, and in the second case, you select it after.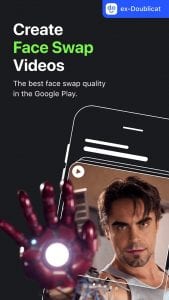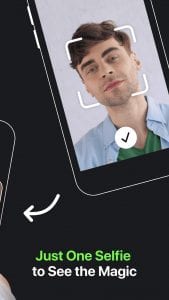 After that, you can share the video on Facebook, Instagram, WhatsApp, or even export the video file.
Downloads: 5 000 000+
Customers rating:

(4.7 / 5)
Mrrmrr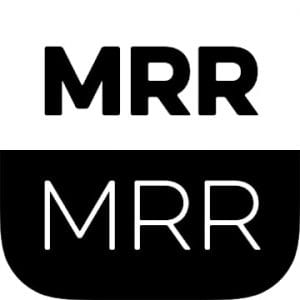 Mrrmrr is an appearance modification application based on DeepAR, which also offers filters and masks in real-time.
The application has 4 effect categories: emoji, masks, filters, and effects.
Thanks to the real-time facial tracking algorithm, it captures facial movements and applies them.
The result is interactive smileys and masks.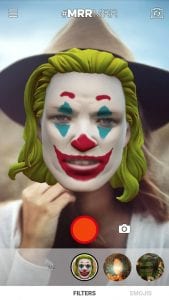 Photos taken can be immediately shared with social networks.
Downloads: 100 000+
Customers rating:

(3.1 / 5)
Morphin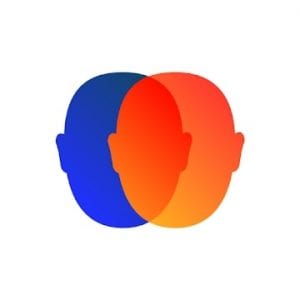 Information about the new algorithm used in the Morphin application has appeared on the network.
Thus, with its help, developers were able to teach the program to insert a face into an image in just a few seconds.
At the moment Morphin is available on Android. To use it, you do not need to learn what tricks to work with neural networks.
All you need to do is take a picture and then choose a GIF animation, where you want to replace the original face with your own.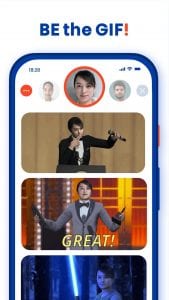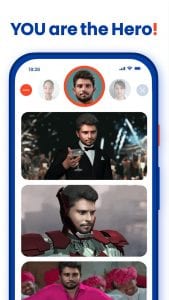 In doing so, application developers used an algorithm called RefaceAI.
Downloads: 500 000+
Customers rating:

(4.1 / 5)

Dance Yourself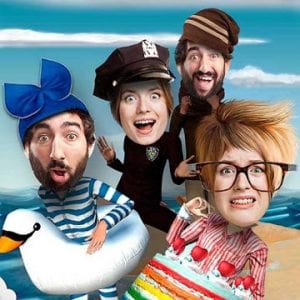 This app allows you to change your appearance to a face with elements of an animal, celebrity, superhero, or ordinary astronaut.
The app has no limits or perfection, just like your fantasies. After all, two faces will not get two identical parodies, so you can laugh and your friends.
The app allows you to share your images directly from the interface with subscribers of your social network accounts.
You can take not only photos. It is also possible to make videos in the mask you have chosen for yourself.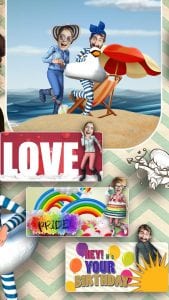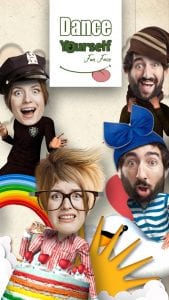 Of course, the program allows you to use both the front camera and the main camera for shooting. How would you then be able to laugh with yourself?
Downloads: 100 000+
Customers rating:

(4.6 / 5)
Face Swap Booth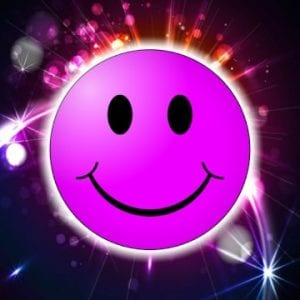 This is a great application that allows you to take interesting and modern photos.
You can use it to stick stickers with animals and get original and unusual photos.
Here you can create videos or photos of yourself and change the face of celebrities, friends, and anyone to your own, taking it from the Internet or your device.
Unlike other applications that use static photos, this app can change faces live from the camera.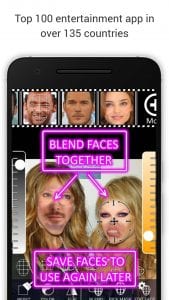 You can also superimpose your face onto any photo, or superimpose any object into your photo.
Downloads: 100 000+
Customers rating:

(4 / 5)
Face Changer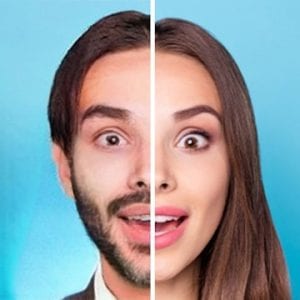 If you are jealous of your attractive friends or if you don't like someone's ugly face, try this app.
It automatically swaps all faces in photos in an instant with an advanced facial recognition algorithm. You can scale and rotate faces.
With Facebook integration, you can select photos from your account and friends' accounts. Swap faces and put them back on your social network.
Besides, this app, which is like FaceApp, performs the most interesting function of its better-known analog.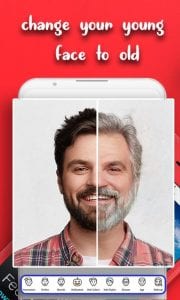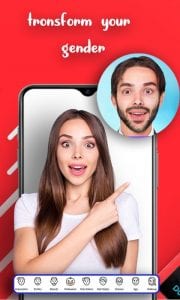 It lets everyone know what you'll look like when you're 40 or 90.
Downloads: 1 000 000+
Customers rating:

(2.6 / 5)
Face Swap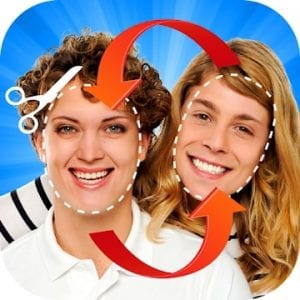 Unlike its name, the app does much more than just replace your face.
It's a complete graphics editor with many features and filters.
You can do some basic image editing functions.
For example, add a sticker, text, crop, adjust color correction, and so on.
But still, the main feature of this program is the ability to exchange faces.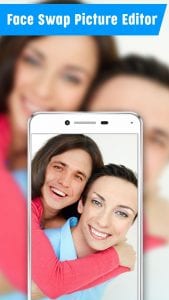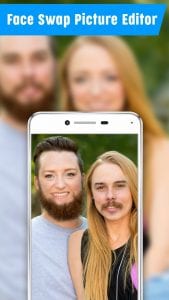 You can use it to swap faces in a photo or clone one face and replace all faces in a photo.
Downloads: 5 000+
Customers rating:

(3.4 / 5)

Body Shapers Fashion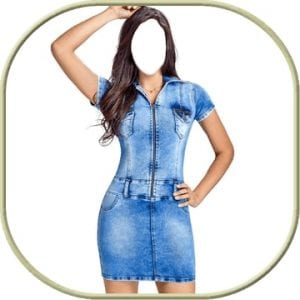 This is another face and body swap application, it automatically recognizes two faces or bodies in the foreground and swaps them.
You can use it to make both video and photo.
Please note that this application uses some pretty tricky algorithms.
So that the color and location of your face just fit perfectly into the base.
The results are sometimes stunning.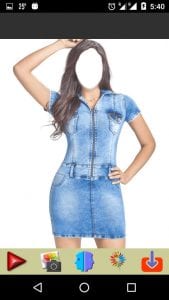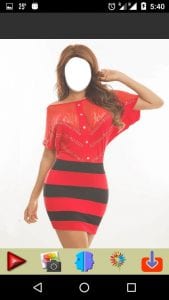 You can save the final photo on your device, share it on social networking sites or any other way you like.
Downloads: 100 000+
Customers rating:

(4.4 / 5)

Face Swap Seamless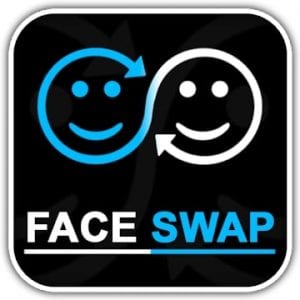 This is another funny little facial changing app. Unlike the same Snapchat, where faces are inserted automatically, you can do it manually.
Moreover, you can use the cut face not only in the photo from which it was extracted but also in other pictures.
In this application, there is an interesting mode called "Face Exchange".
You and your friend are looking at the camera, and the program changes some of the facial features at your discretion.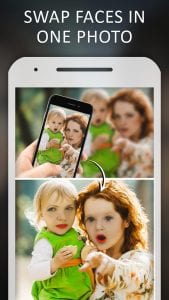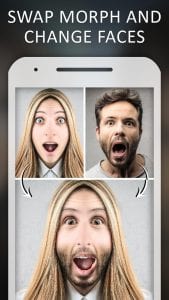 It's very funny, especially when you do it with friends.
Downloads: 50 000+
Customers rating:

(2.5 / 5)
Hilarious Photo Face Swap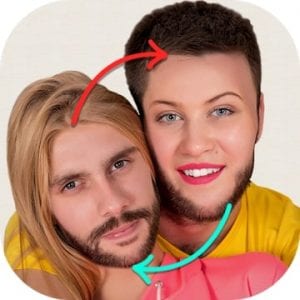 This change of appearance app offers a wide variety of face masks, effects, and modifications that can be used for both photos and videos.
Everything works quite smoothly and there are no complaints. The masks are scaled to face size and rotated if you move in the frame.
Photos get into "Film" and you have to share them from there.
Video after saving can be sent to Facebook, Instagram, and other social networks directly from the app.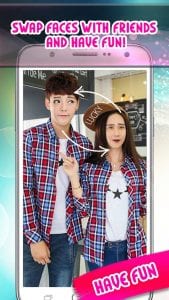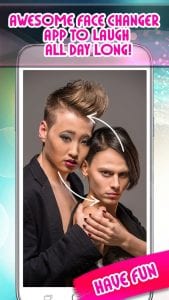 There are many funny masks in this app. Only here you can try on the role of any star.
Downloads: 100 000+
Customers rating:

(2.5 / 5)
Face Transformation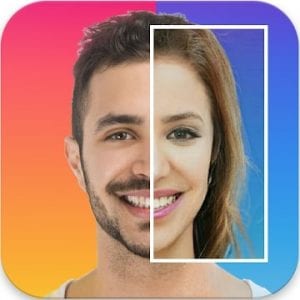 The technology in this app uses neural networks to replace one person in the video with another, without spending a lot of time on processing.
It is enough to take one photo and the application itself will make the replacement on any of the proposed options.
The service library has already accumulated more than a thousand brushes with famous actors, singers and film characters.
The application is designed only to please the user. It unambiguously copes with this task, giving out plausible brushes, which are funny and not ashamed to share in social networks.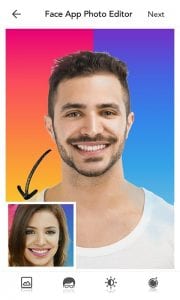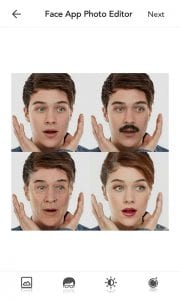 The app allows you to create your own GIF-animation or photo in the image of a celebrity, as well as compare yourself with a celebrity personality.
Downloads: 10 000+
Customers rating:

(2.6 / 5)
Face Swap
Face Swap is a light version of Deepfake technology – the replacement of faces on video using neural networks.
It is not so cool and deep can overlay a face, but uses much fewer resources to achieve the end result.
Deepfake rendering can take several weeks, and here you get almost the same on your phone in a minute.
To use the app, you just need to take a photo.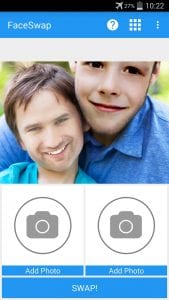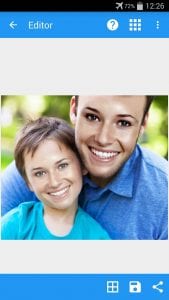 The only thing you need to do is use selfies. Next, you need to select one of the popular GIF animations for substitution.
Downloads: 10 000 000+
Customers rating:

(3.3 / 5)
Body Shape Change
This app can extract a user's face from a photo and then embed it in any other picture.
Once the program is launched, you will need to take selfies.
Try to select such lighting and camera location so that a green marker appears on the screen. This indicates that the program can recognize your face later.
If you liked the face cast, click on the Looks good button.
The application will immediately offer you several pictures in which your photo has already been inserted.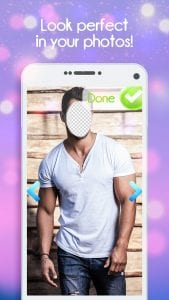 If you want, you can use the built-in search and find any other picture you like.
Downloads: 10 000+
Customers rating:

(3.5 / 5)

You may also like: 12 Best face swap apps for Android
AI Face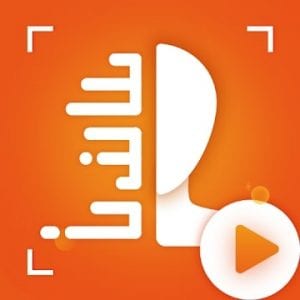 This is an application that can change your appearance on the fly and record video or take photos of this funny process.
It will be funny to everyone, especially if it is good to enter the image, but it takes only a little.
There are currently 33 images available in the application. They are divided into categories: makeup, emotions, people, masks.
The look of the frame changes, adjusting to your character.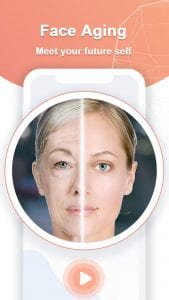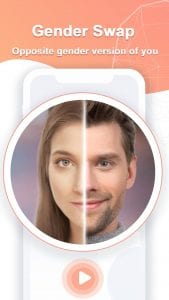 In some masks, you need to change the expression for extra effects. For example, to release the eyes or turn on the fountains of tears.
Downloads: 50 000+
Customers rating:

(1.8 / 5)