Rummy is one of the most popular card games, second only to Poker. Formerly known as Rummy Poker, Rummy was introduced in the 19th century in American saloons and gambling houses. Though its rules are simple, it still offers great opportunities for the experienced player.
But what happens when you have no one to play with? Well, for those things, you have the Internet. Rummy is the world's most popular card game now on Android! With Rummy applications for Android, you can play this card game with players around the world at any time of day or night.
Challenge real players from all over the world or play with your friends online. Get the most out of the game by playing multiplayer mode and competing with the best players from different cities, proving you are the best.
Rummy – Free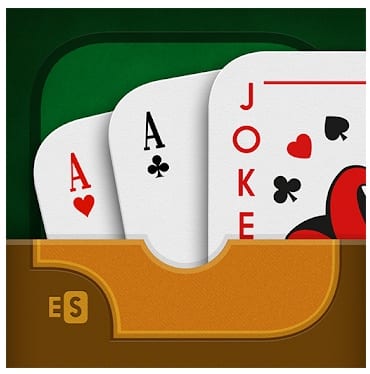 Rummy – Free is a mobile implementation of a gambling card game that can be played in pairs or with up to four people.
It's great fun for all card game lovers! A quality application with crisp graphics, nice colors, and smooth animation. The game contains a tutorial with detailed rules for those who are not too familiar with Rummy. It's also possible to use hints and undo failed moves during a game.
Your virtual opponents have advanced artificial intelligence, with an emphasis on realism. You also have the option to set their difficulty level.
For those familiar with Rummy, the app has the ability to customize the game rules: the number of cards dealt, the number of jokers involved in the party, the behavior of the last card in the deck, and many other nuances.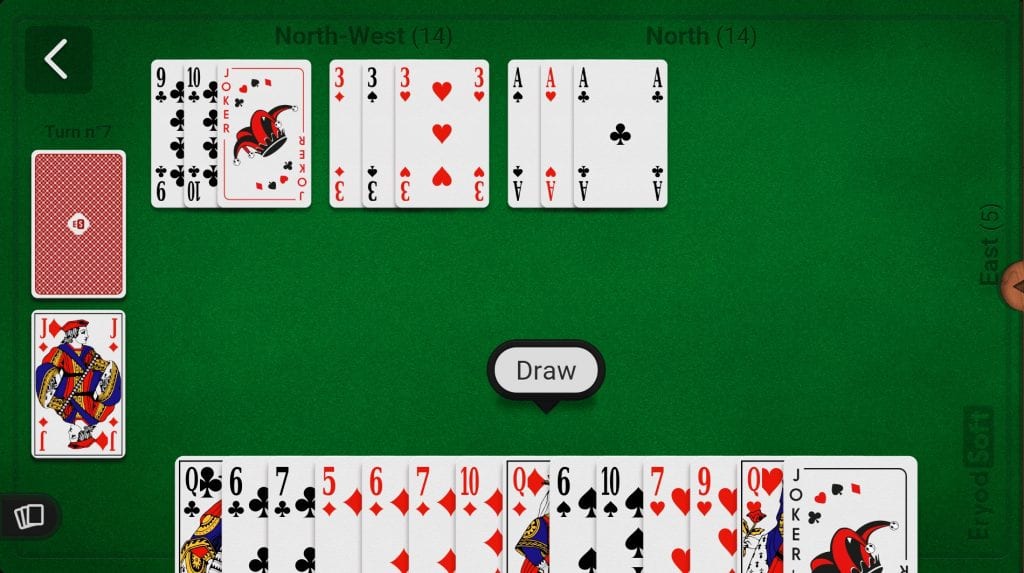 Downloads: 5000000 +
Customers rating:

(4.3 / 5)

You may also like: 9 Best Multiplayer Puzzle Games for Android 2021
Gin Rummy Free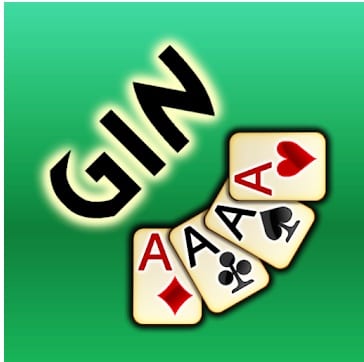 Gin Rummy Free is an extremely popular two-player American card game. It's easy to play, and impossible to tear yourself away.
The aim of the game is to form sets of three or more cards of the same suit or value, by taking turns cutting the cards from the game or from the discard pile. The successful player gives his opponent a sign and opens his cards, after which the opponent has an opportunity to turn the game in his favor.
The full rules of the game and all the nuances can be found in the practice games, which will make you a real expert. Later on, you can play against artificial intelligence at different difficulty levels as well as against ordinary people via the internet.
The game has nice laconic graphics with excellent picture quality and smooth animation. You can change the design of a gaming table and cards which will make the game unique to your company.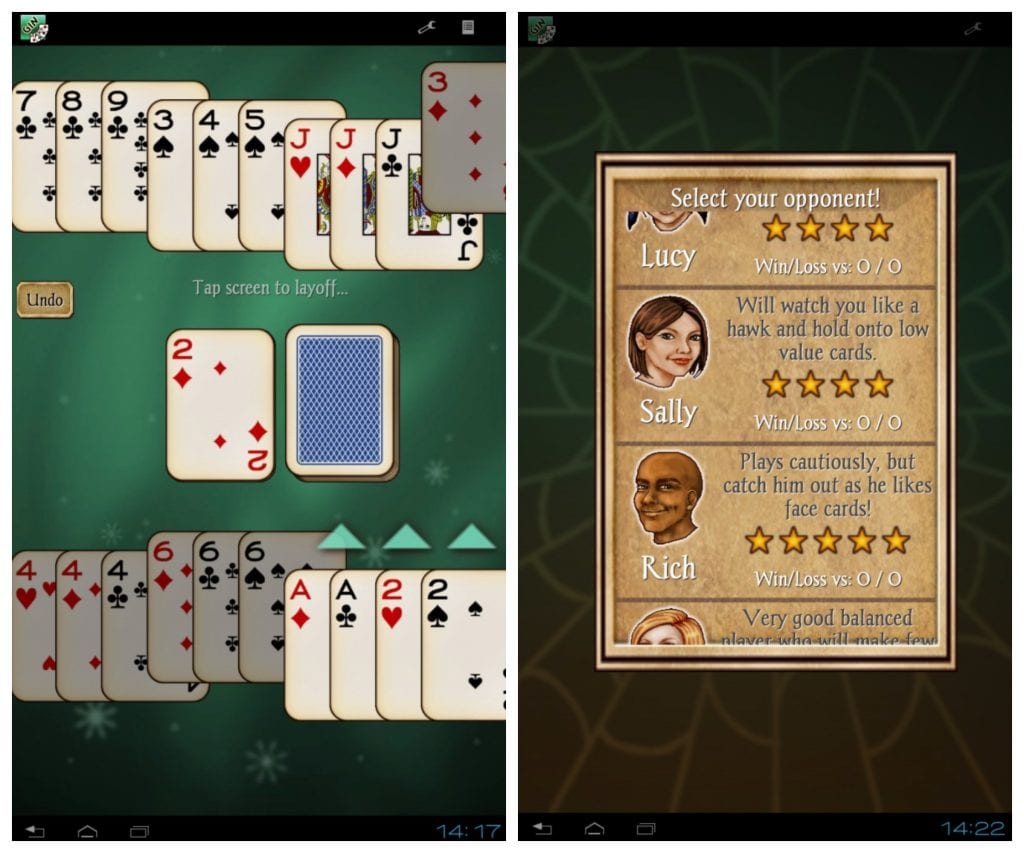 Downloads: 1000000 +
Customers rating:

(4.4 / 5)

Gin Rummy Plus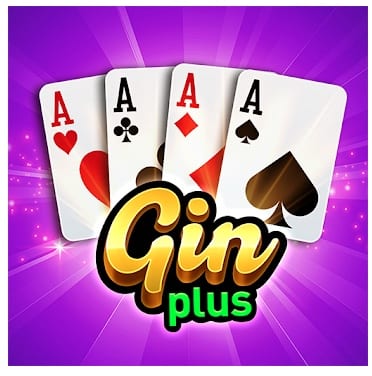 Play real-time with people from all over the world or invite friends to compete at your gaming table.
If you've never played gin rummy before, the app offers a quick guide explaining the basic steps and how to win the game. If you're already an expert, you can skip the guide and start participating in all the available events. Just choose the one you're most interested in and start playing against other users.
The game has progressive jackpots, and you can play at various difficulty levels: why not go back to a lower level and hone your skills before competing against the real card gurus?
There's no need to make in-game purchases to earn more money or progress through the various games, but if you really want to, you can. Every coin you earn is a direct result of your personal progression. Keeping your skills up to date adds to the competitive spirit, and also serves as a warning when you need to play against the experts.
Great graphics make the process even more fun. In addition, each room has a chat feature that you can use to send messages to your opponents.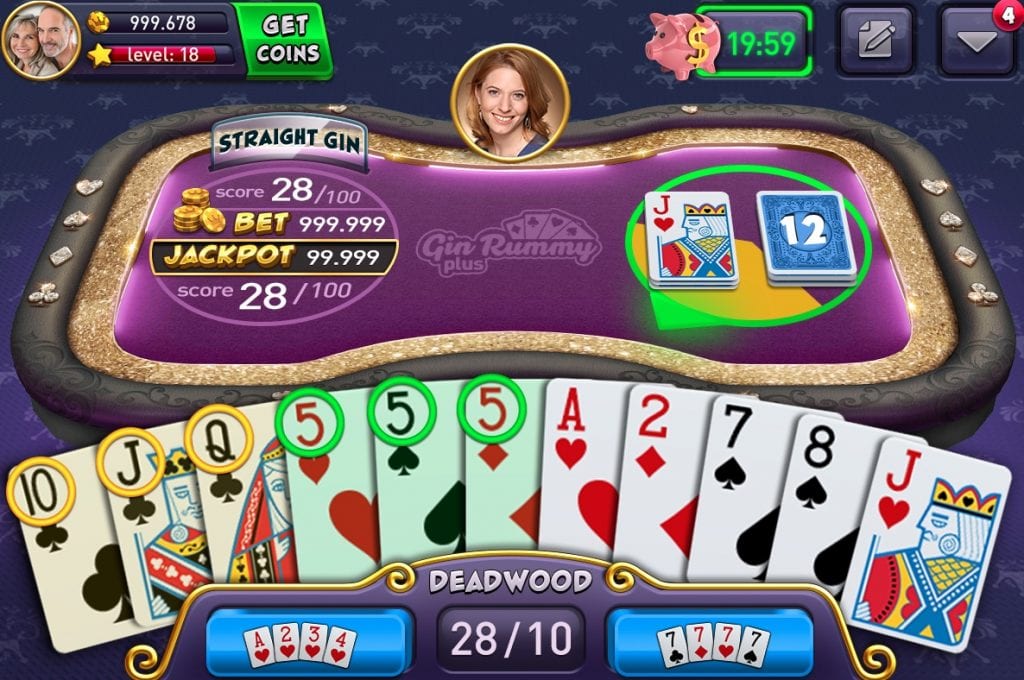 Downloads: 10000000 +
Customers rating:

(4.5 / 5)

RummyCircle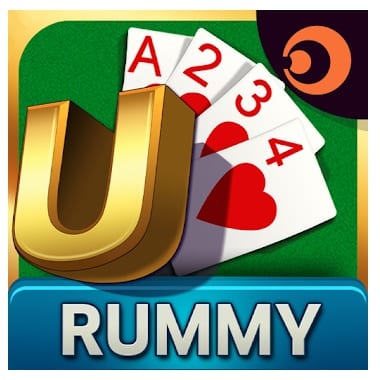 RummyCircle is the world's greatest rummy community, a very popular card game in India that also offers us huge cash prizes.
Rummy is definitely one of the most popular card games in the world, but especially in India, where millions of people have fun playing this card game in its various variants, whether physically or virtually through websites and mobile apps based on the game.
One of the most famous games is RummyCircle, one of the greatest rummy communities in the world, which brings together millions of users, not only to learn and become experts at any of its versions (14 or 21 cards), but also to win money, just like in online poker.
In fact, it can be used just like other similar apps. After downloading and reading the whole initial guide, we'll get access to any table with space available and start playing any of the three versions available: Points, Pools, or Deals.
Once we understand the concepts and master the rules, we can participate in tournaments and games with real money. However, all our earnings will be in rupees.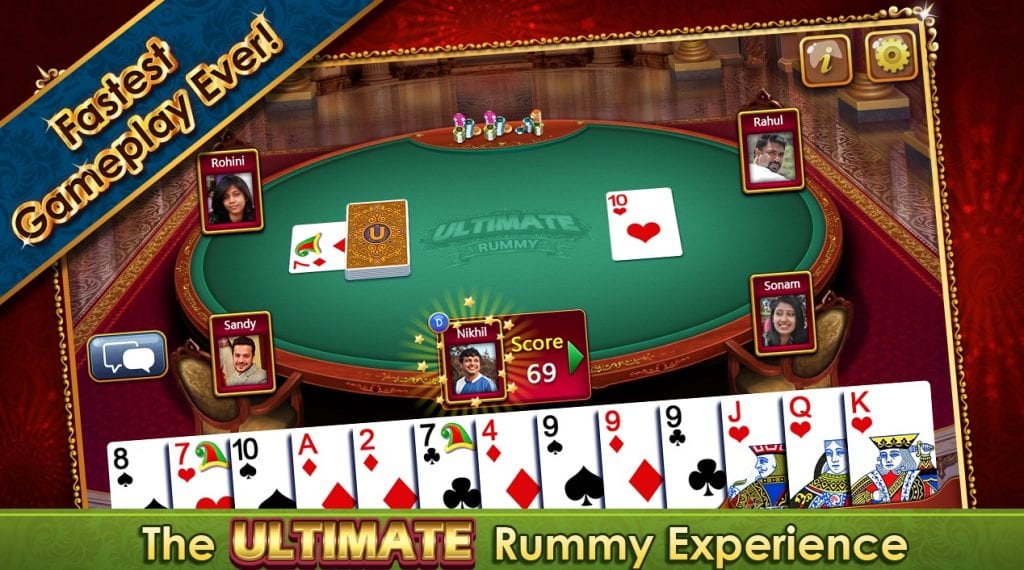 Downloads: 10000000 +
Customers rating:

(4.2 / 5)

Teen Patti Gold – 3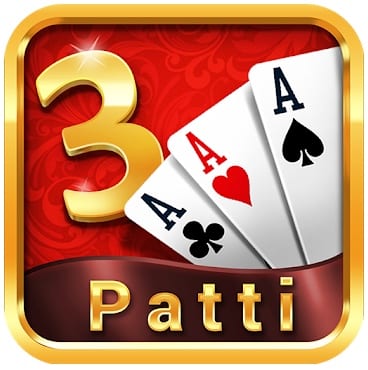 Enjoy the best casino games on your Android device by downloading Teen Patti Gold for free. Play rummy and other popular card games.
With Teen Patti Gold we can play rummy, a classic game that became popular in the pre-Internet era. There are other lesser-known games or varieties of poker (like AK47).
We can log in via Facebook. In fact, it's recommended, because you'll get a pretty interesting amount of coins to start playing.
There's a chat room if we want to communicate with the rest of the people at our table. Fortunately (or unfortunately for others), apart from the pre-set messages offered by the app, we can write whatever we want.
I, as a consumer of these games, don't like it because often people get distracted while chatting and the game slows down. A game of rummy or any other game should be smooth.
As usual with this kind of app we can send gifts to other participants, add them to our friends list, invite people to our table or send private messages.
There are other kinds of tables that can be unlocked, depending on our success and when we reach a higher level. On the other hand we can also create private tables to play with our friends. We set a minimum amount to play and all other options.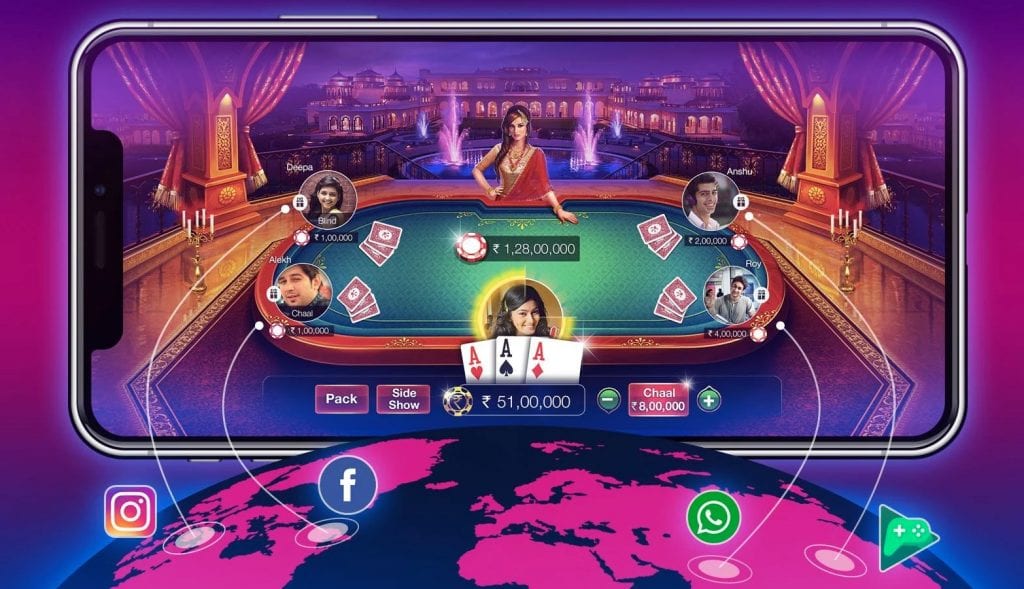 Downloads: 50000000 +
Customers rating:

(4.5 / 5)

Junglee Rummy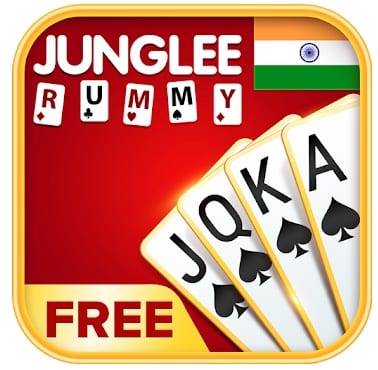 Rummy is a card game played with a French deck and has become popular in many countries thanks to the appearance of some regional variations. One of these is India, where many enjoy playing with friends and even devote themselves to the game at a professional level.
The Junglee Rummy app allows you to play rummy online with other users in games of two to six players, simulating a casino table. It offers the ability to combine hundreds of tables and test the knowledge and level of players.
Here are the main features you'll find in this comprehensive rummy app:
Different types of Indian rummy: 13-point rummy, Deals Rummy, and Pool Rummy;
Thousands of players of different levels;
Attractive graphic design that simulates a game room table;
Simple game mechanics;
Guaranteed player privacy;
Free registration via email, Google, or Facebook accounts.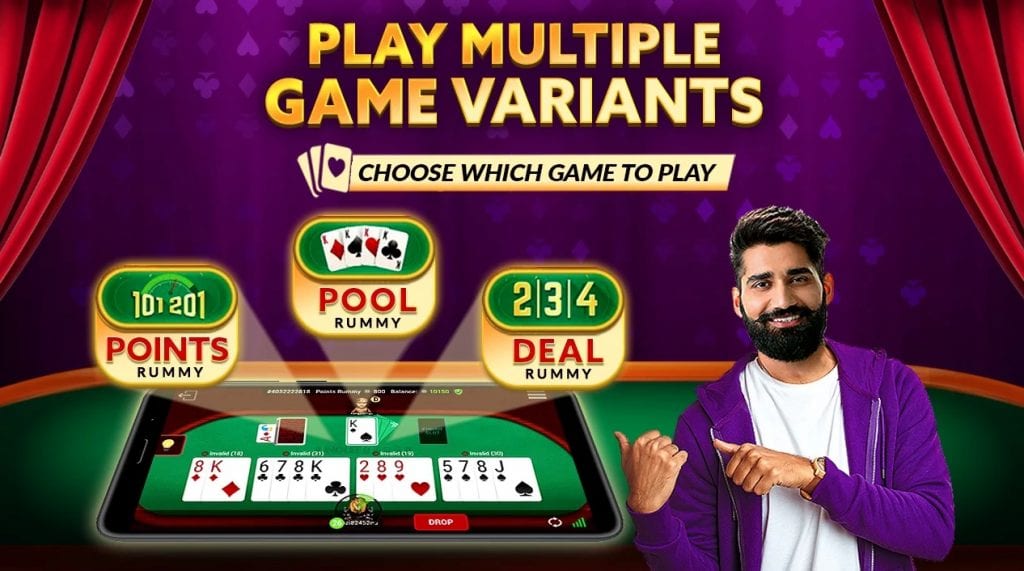 Downloads: 10000000 +
Customers rating:

(4.3 / 5)

Rummy (Free, no Ads)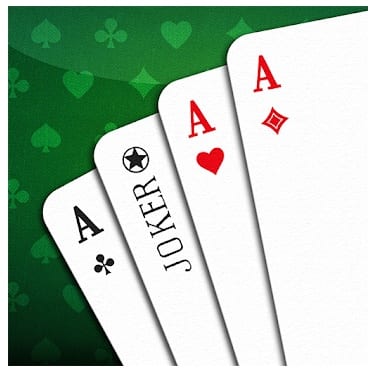 Play the rummy game online with this free application. Here, you'll find players to compete with from all over the world. It has a community of over 1000 players. At any time of the day or night, you can find opponents to play with.
You can choose your favorite deck and play against an opponent in a free-to-play league to increase your leaderboard, or join a group and find new playmates. At the standard tables, the game is played according to your favorite rammy rules.
This online rummy app is available for all mobile devices. Download it for free and start playing, without registration!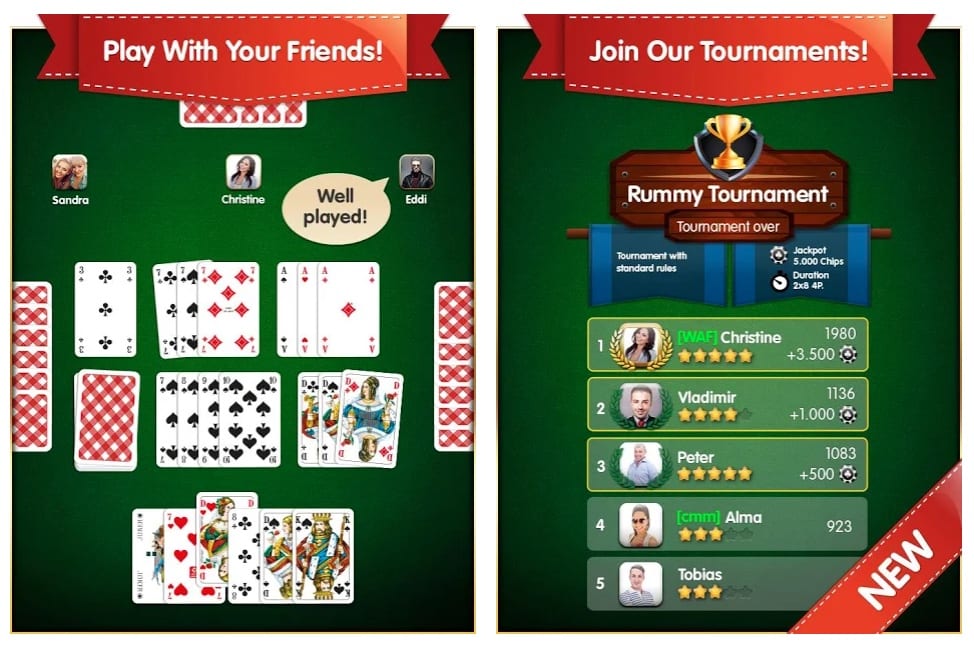 Downloads: 1000000 +
Customers rating:

(4.4 / 5)

Gin Rummy Stars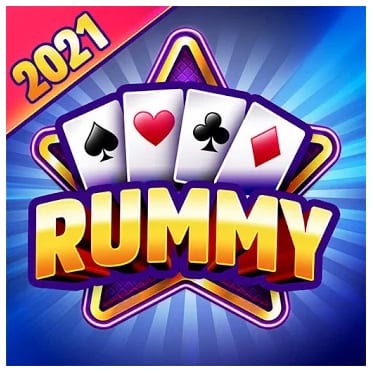 You want to play rummy, but you don't have anyone to play with. This is a typical situation. Beach Bum Studios solves this problem because here you will always find players from all over the world willing to play with us.
Personalize your avatar and crush your opponents (with cards, of course). Gin Rummy Stars is a multiplayer card game where you can play rummy until you get bored. And it doesn't matter if you're an expert or beginner, as the game has four difficulty levels: beginner, advanced, expert, and champion. However, you can only unlock them as you level up.
This fun and engaging game consists of the classic card game you're very familiar with and adore so much, in an awesome online multiplayer format!
The coolest part is that in this adaptation of the game you can create a personalized avatar, great graphics, and very cool animations.
It also includes leaderboards to create rivalries between players, an interesting achievement system, and lots of extra features that can be gradually unlocked. If you're passionate about rummy and want to play whenever and wherever you want, this game is just right.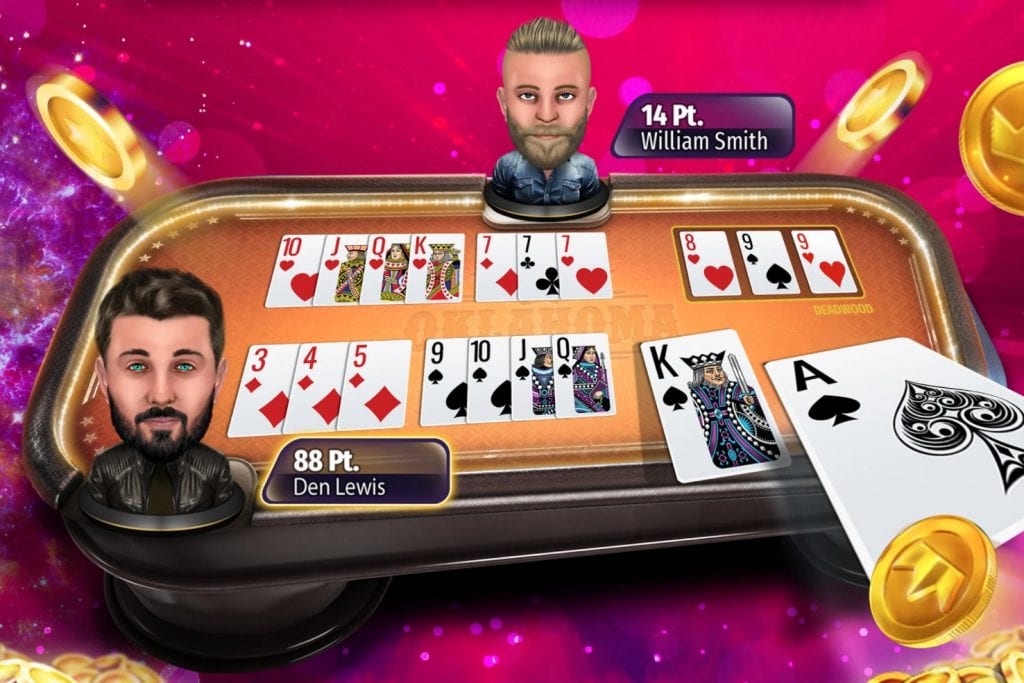 Downloads: 1000000 +
Customers rating:

(4.7 / 5)

You may also like: 9 Top Hexagon Puzzle Games for Android
Rummy – Okey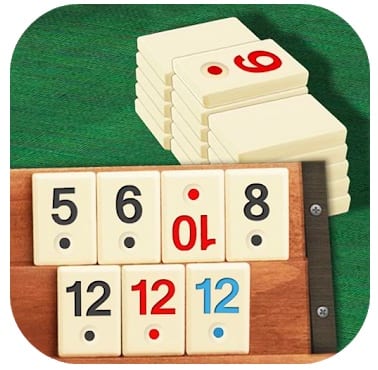 Rummy – Okey – play at the same table with the rammy players, discard cards one at a time, stay out of the bank and win against your opponents.
The famous rummy game, in classic style, has been brought to our smartphone screens. It is now possible to gather all your friends around the same table online or play on your own anywhere.
This app has a rich internal system, strong players, and constant bonuses. You get gold coins every time you enter the game. These coins can be used as bets at the gaming table. Gather a table of four players, get the coins and start playing!
The rules of the game are the same as in the classic version. Depending on your turn, you should place your cards on the table one after the other. Do it before your opponent does. If you cannot find a card, you can take one from the deck or from the neighboring player's discard pile. Every time you win a game, you get a big prize in the form of gold.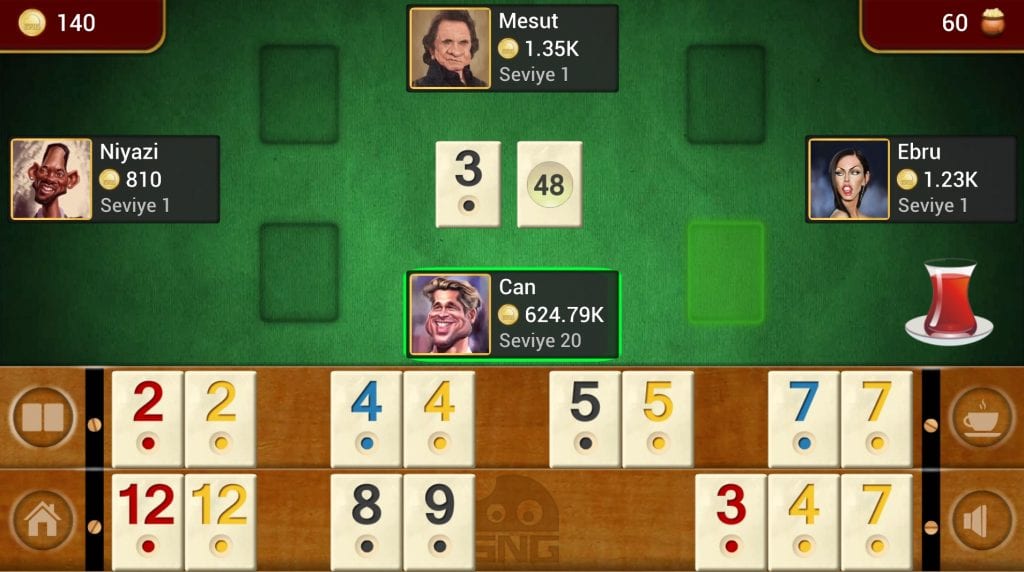 Downloads: 5000000 +
Customers rating:

(4.2 / 5)