It is quite hard to find an action game with a decent storyline. Like when you don't have to shoot and fight all of the time but to think as well. However, recently we discovered a real treasure of games. It has adventure, quest, action, and life simulator. Surely it will satisfy any gamers.
You may also like: 9 Best Android Apps to Change Hair Color
We played it for days and still can't get enough of Delivery from the Pain. Yes, this is the name of your next game addiction. Let's take a closer look at the plot and the features. The story is based in a post-apocalyptic town full of zombies. The main character is an ordinary man who has to avoid getting killed by them and to survive.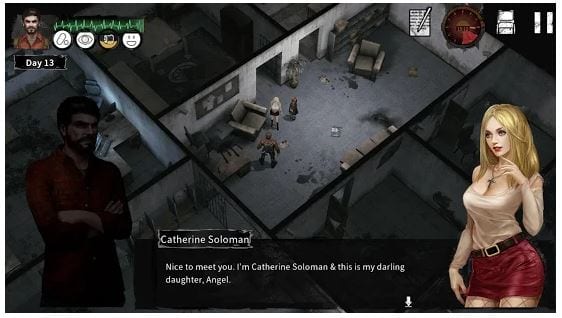 The goal here is not to keep battling but to keep being alive. So, in order to survive during the day, you have to explore the town and to search for items to craft things. Also, don't forget about eating, sleeping, and finding activities for a good mood. It all adds to your energy and health. This game is a life simulator too, remember?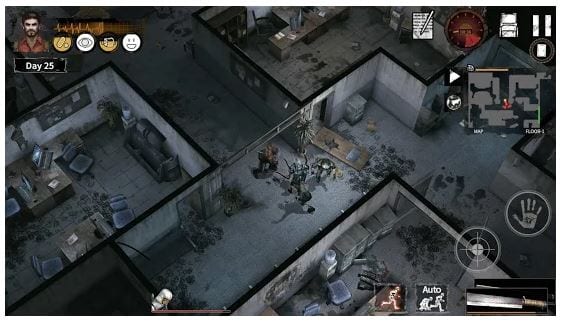 As for the quest, there are hints and clues throughout the game. You have to look for them as the character is also investigating the cause of the apocalypse. The graphic and sound effects are out of this world. They make you feel like you are in the game actually. The details create the effect of an abandoned place which is just what we need.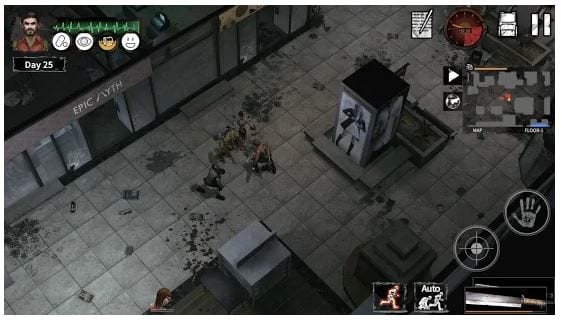 You will not get tired of it. By the way, your inventory space is quite small. Not all of the items will fit, so before picking up something you have to consider what you really need. To get bonuses and extras like weapons, backpacks and the like you must obtain new skills. For instance, read magazines to learn new recipes.
And the food is your health, so it is two in one benefit. We think it deserves to be a classic as it has an interesting plot, intense atmosphere, fighting, and surviving. What are you still waiting for? Go ahead, check it in the store and download it. Deliver from the Pain is the new black.