Recently, many computer simulators of the flight on the drone have appeared. In this article, we will discuss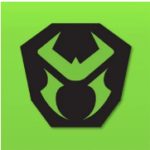 the program for Android and consider its functionality. Sky Viper Flight is a simulator for Android phones from Skyrocket developer.
This simulator will be very useful both for beginners and experienced pilots. With the help of the program, you can train your flying skills, learn new tricks, learn how to fly in different modes and just "warm up" before real flights. In this case, you can train at any time, anywhere and any weather – even sitting at home on the couch on a cold winter evening. And in case of piloting mistakes, you do not have to buy a new drone or details for it.
In its arsenal, there are several models of drones, among which there is exactly the model you need. This will greatly facilitate your training and create the field conditions as close as possible.  There is no matter that you train in a virtual reality. It includes Nano, Video Stunt, Stunt, Streaming Video, Pro Video and Hover Racer modes.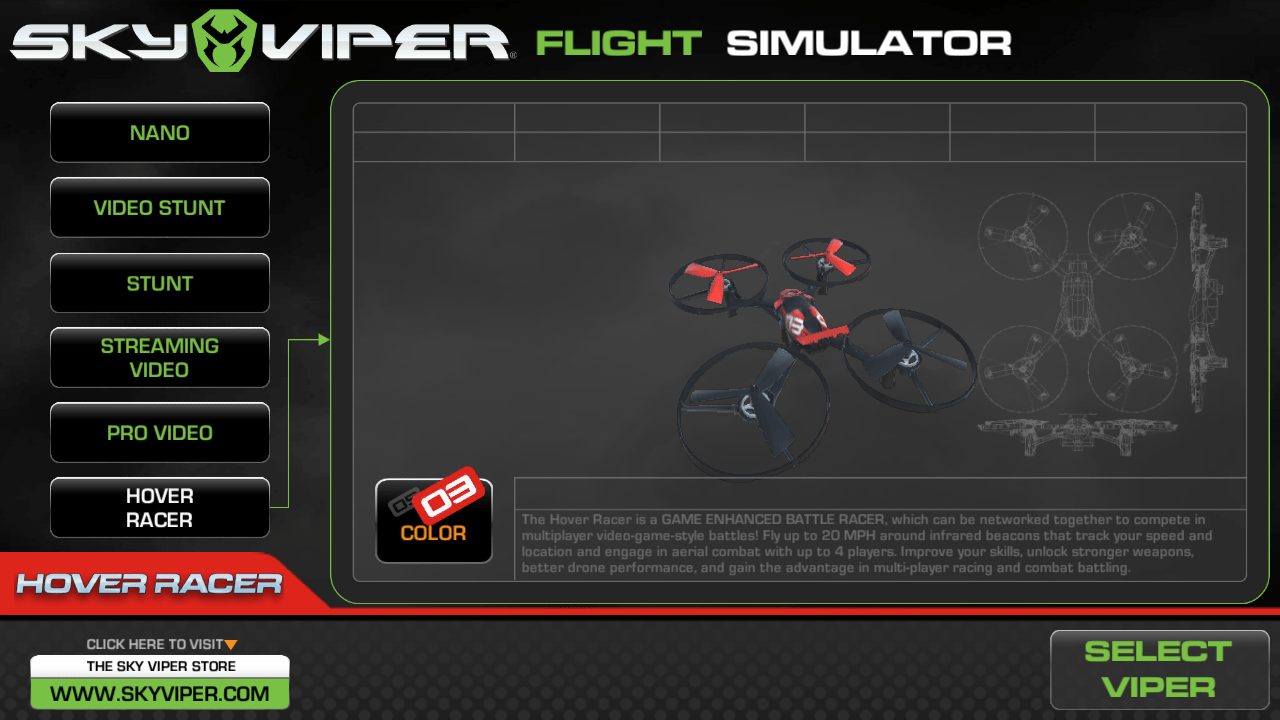 Clicking on one of them you can go to choosing an environment. There are 3 free flight zones: Open Field, Foggy Castle, and Camp Grounds. You can explore each of them as it is so exciting!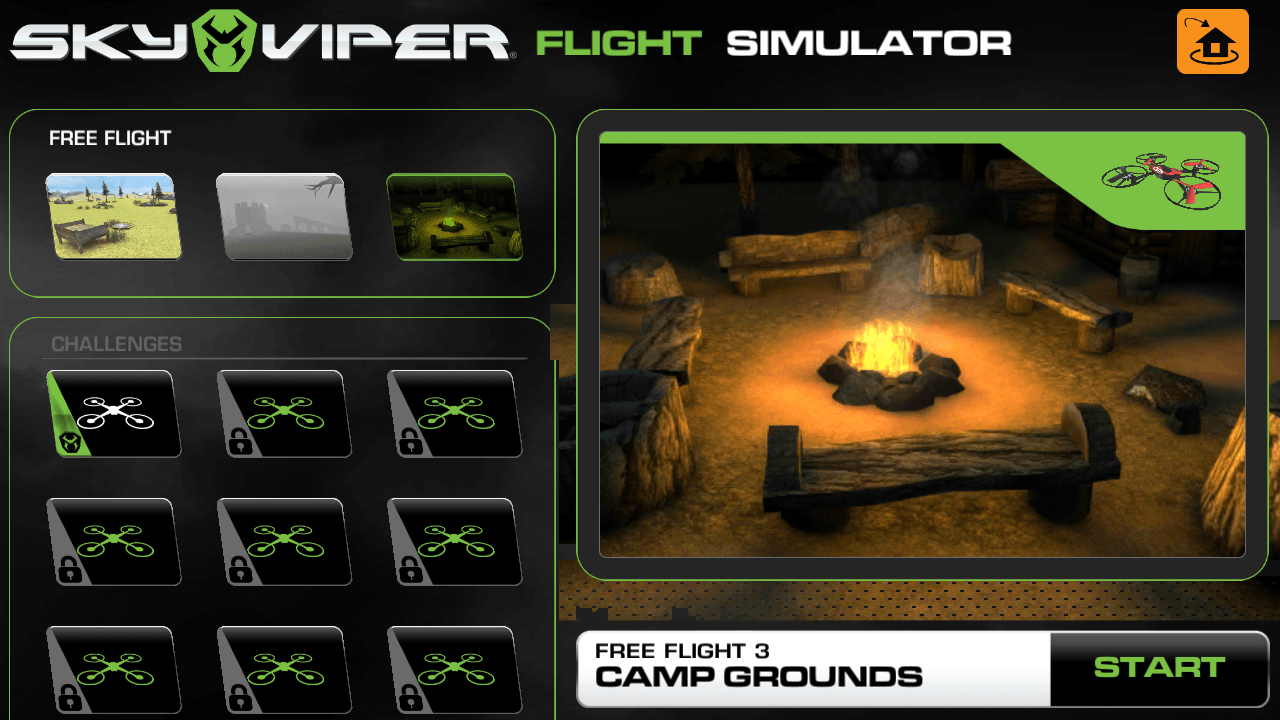 The management can seem too difficult for beginners. However, they surely can master some of the most necessary tricks, to do simple and skill-free flight stunts and figures. Over time, the number of launches will be leveled in relation to the number of successful landings.
Clicking the start button, you will see your drone ready for launch. All the options are available for each drone.  There 3 custom camera-views including First Person View. On the top, you can watch such parameters as speed, altitude, time and wind. Details of the flight worked very well. Drone flies realistically. Sensations from the flight really remind the real flight of the drone at first- it makes movements in the air so smoothly, that the pilot really begins to feel like a real pro.
However, after a while, it starts to get bored, what indicates an increase in your skills and limited capabilities of the flight simulator, compared to a real flight on a drone.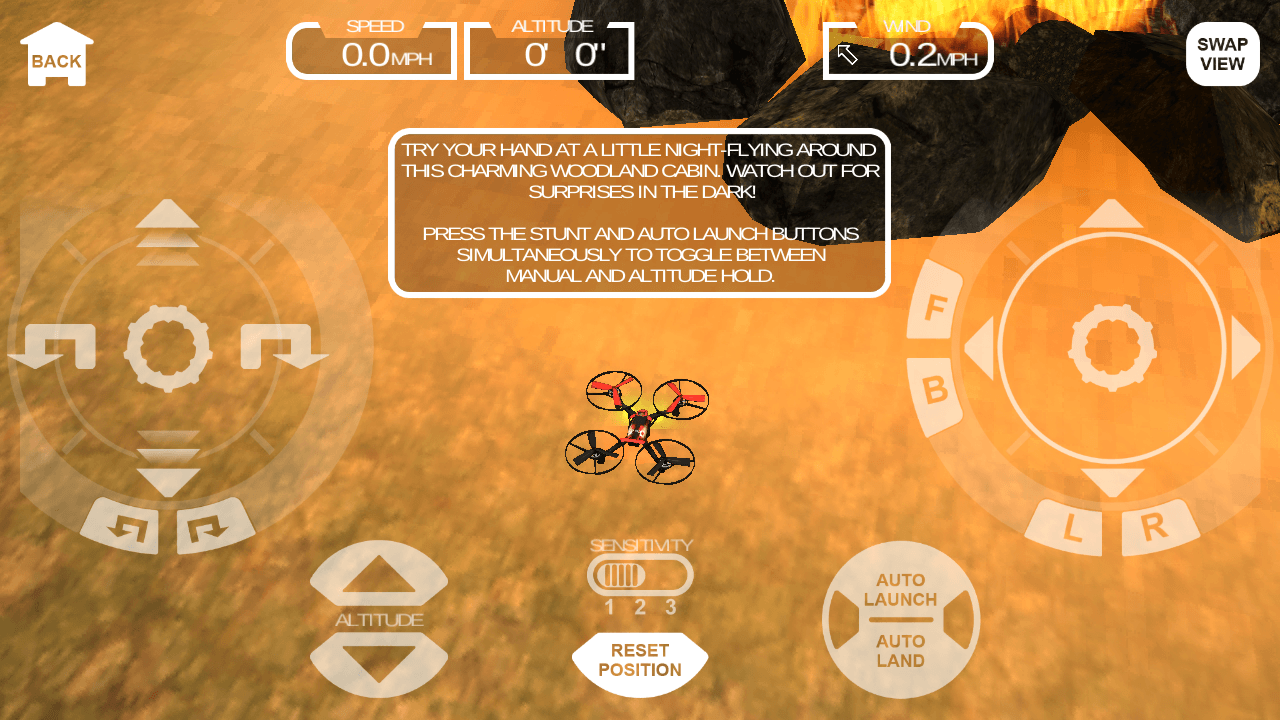 The Sky Flight Simulator app offers a lot of challenges to help you achieve mastery. For each passed level you will get Bronze, Silver or Gold and then a new challenge will be opened for you. Or you can restart the passed challenge to improve the results. Each drone has dozens of challenges. So, there is no time to get bored!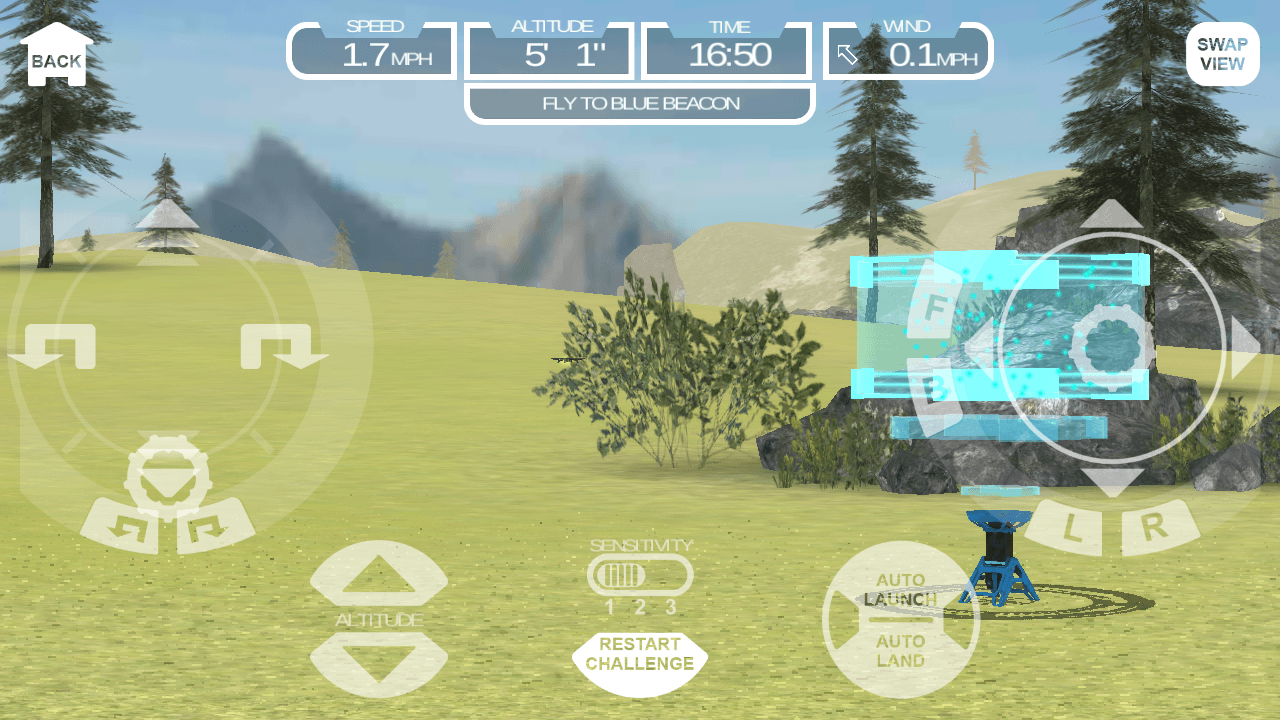 The app doesn't require registration. Just download the Sky Viper Flight app and click on Enter button to start your first flight. The graphics and design of the app are of the high level. There is also a music accompaniment which does not irritate. You'll spend an enjoyable time with it.
All in all, Sky Viper Flight Simulator is an alternative way to learn how to control a drone. And without fear of breaking the real model in consequence of inexperience and inept actions. Flying has never been easier or more fun.