If you belong to that category of people who are fanatical about fishing, and the moment of competition is even more stimulating for the participants, we suggest reading our post.
This post is aimed at anglers who want to participate in a fishing tournament.
Beginners are recommended first to try themselves in unofficial competitions. They have a simplified organization: it is enough to register on a special website, come to the set time with all the necessary equipment and study the rules. To find such a tournament is not difficult – information about them is posted on the Internet.
There are online fishing competitions when you install the appropriate application on your smartphone to participate in fishing tournaments online. By taking pictures of your trophies and posting them on the contest website.
FishDonkey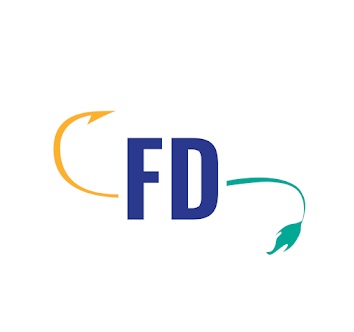 FishDonkey is an app for creating fishing tournaments. It is a simple tool for weight and length tournaments, points-based, photo or video, and many others.
Tournaments can be held anywhere and at any time. You only need to specify the desired time frame for the tournament.
You can create a tournament for free, but for adding in a tournament anglers pay a small fee. Tournaments can have their own sponsors, prizes, and rules. Everything is customizable.
The application works even without the internet.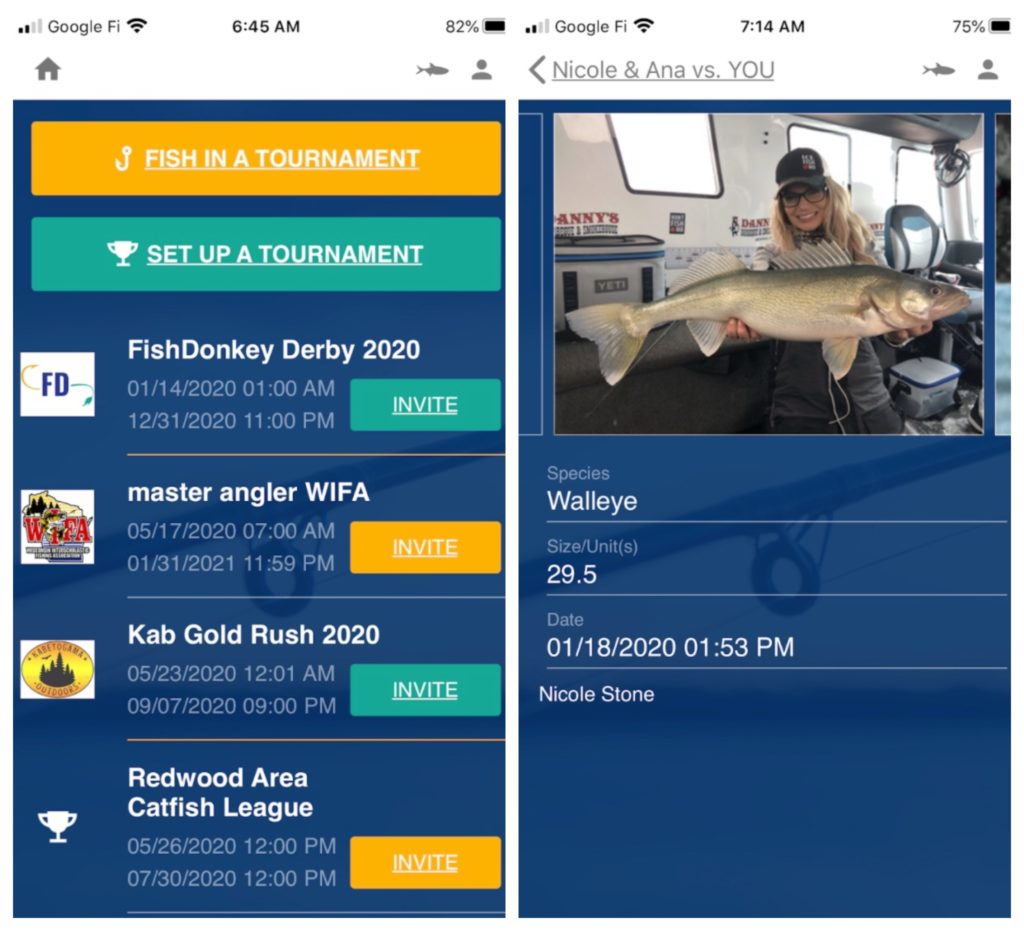 Downloads: 10000 +
Customers rating:

(4.1 / 5)

You may also like: 9 Android Apps to Learn About Animals (for Adults)
iAngler Tournament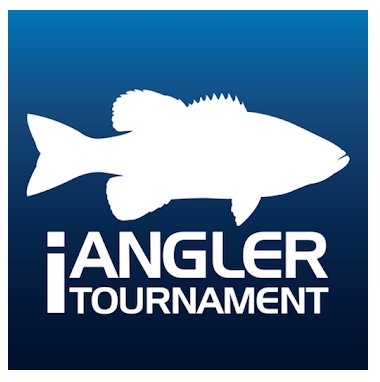 iAngler Tournament is your assistant if you like to participate in fishing tournaments.
Browse through available tournaments and register. Receive notifications about tournament changes, follow tournament leaders. Also, keep track of weather conditions and tide information for tournament locations.
If you are already registered in a tournament, in this app you have the possibility to register your catch data while you are on the water.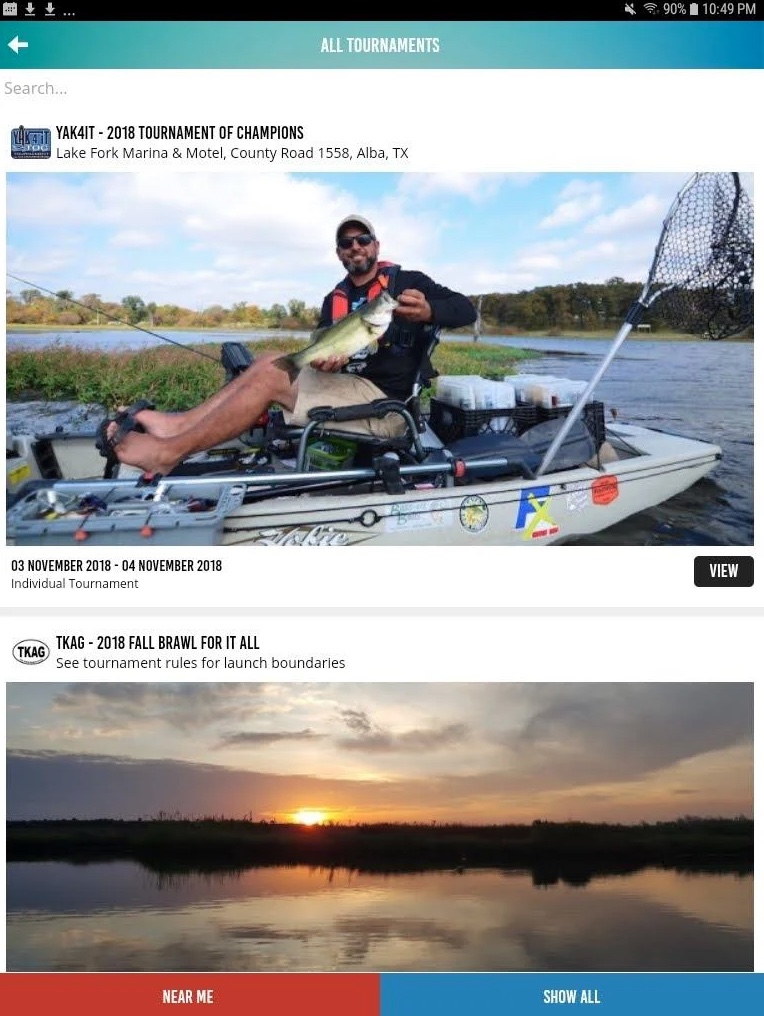 Downloads: 10000 +
Customers rating:

(3.9 / 5)

Fishing Chaos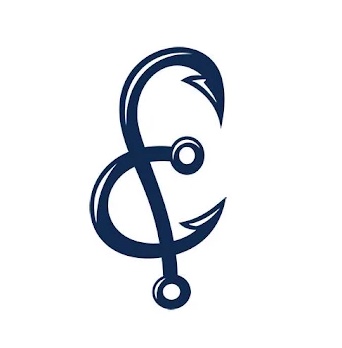 Fishing Chaos is another app for anglers that allows you to register your catch and participate in online tournaments.
After selecting the appropriate competition, register directly for the event.
Here you will be able to track all-tournament statistics in real time. Register your catch by attaching photos, location information, gear, and other relevant data. Also, compare your results with other anglers in the tournament table.
The app also offers the use of an interactive map with all the information an angler needs.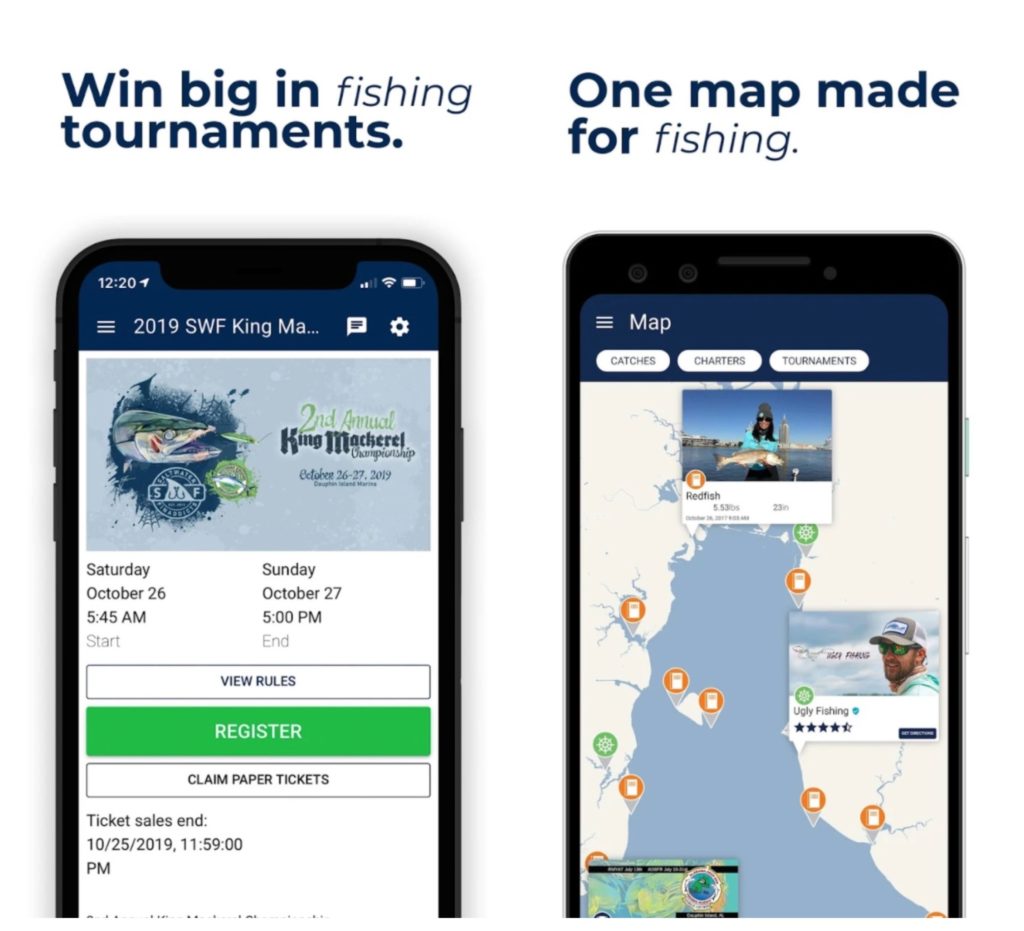 Downloads: 1000 +
Customers rating:

(4 / 5)

You may also like: 15 Best Android Apps to Make Money Fast in 2022
FishChamp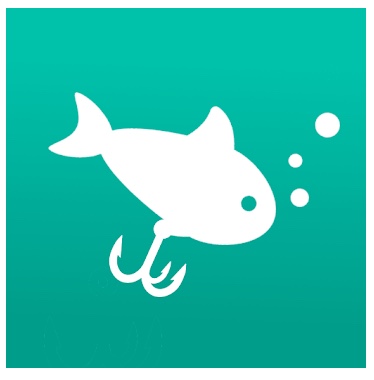 What about having your own tournament with your friends? FishChamp is the right tool to make it possible.
You can create tournaments and invite your friends. All that remains is to decide which competition mode to choose. It can be the Max count or Biggest fish, it's up to you to decide.
There will be special sections in the application with tournament tables. You, in turn, indicate your results (add photos, weather data, location, and so on).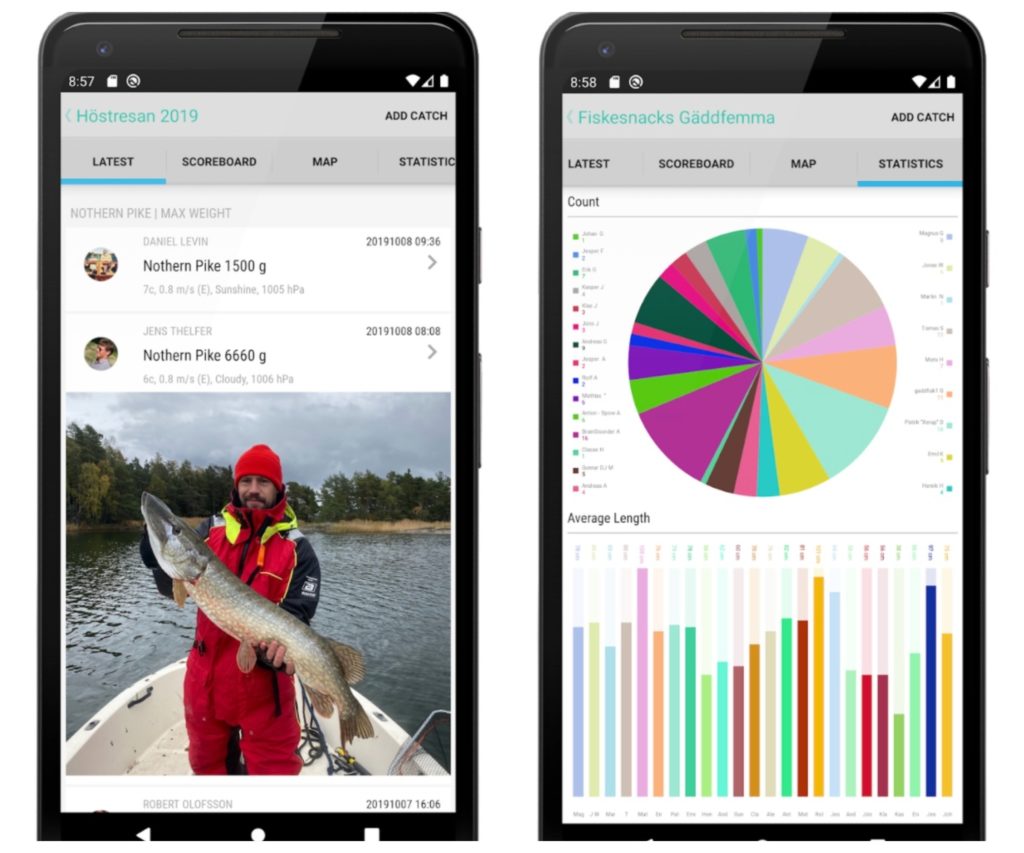 Downloads: 1000 +
Customers rating:

(3.8 / 5)

What is the attraction of sports fishing?
The feeling of excitement. Allows you to get much more adrenaline than simple fishing. After all, a person competes with the same inveterate fisherman, regardless of whether he competes alone or as part of a team.
The opportunity to improve their skills. To win, athletes have to constantly analyze their actions, find and correct mistakes, and come up with various "know-how". All this allows you to improve your skills in contrast to the simple fishing.
Accessibility for people of all ages. Fishing gives mature people a new vector of self-development, it allows them to conquer the heights. Let it be neither parachute jumping nor mountaineering but it demands no less work and dedication. And besides, it allows you to feel like a professional, to feel involvement in a great sport.
In short, everyone chooses the most appropriate way to reveal their potential, to realize their abilities, to improve their quality of life. In any case, fishing is able to become value-oriented, increase self-satisfaction, to expand the social circle.