Are you a vegan or planning to become one? Or maybe you want to make your nutrition healthier by adding more plant-based dishes. It is not easy to find delicious recipes that look good and make you want to repeat them again and again.
You may also like: 7 Best Health Electronic Records Apps for Android
However, there is an amazing app that collects the best vegan recipes and is just a joy to use. The app is called Fivesec Health and it is a total go-to!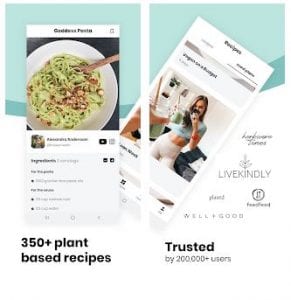 It offers meal plans, recipe videos, and more than three hundred fifty yummy vegan recipes. This application is perfect for everyday cooking and it will be your top helper in the kitchen.
After installing the app you can start using it at once. On the main screen, you will see a colorful picture of the app creator and four sections below. They say Home, Explore, Learn, and Shopping. Of course, now you are on the Home page of the app.
Explore gives you a full list of the recipes and they include breakfasts, lunches, dinners, and desserts. Each recipe is accompanied by a gorgeous picture, ingredients, and step-by-step cooking instructions.
Also below them, you will see micronutrients and calories per portion. There are also meal plans that you can choose from according to your goals.
Learn is all about the value of different nutrients and which foods contain them. It will help you to keep balance and stay healthy.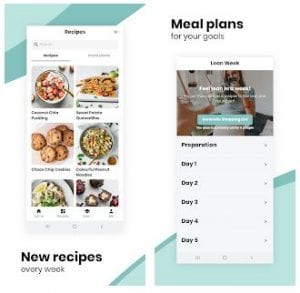 The shopping section is responsible for a shopping list. If you want to make some recipes from the app, you can add any ingredients from it to the list and also sort them by categories. It is also possible to add any other items of your own.
There is a search option when you can tick the boxes to choose the most appropriate recipe for you. The results are ready within seconds.
You may also like: 9 Best Mouth Talking Apps for Android
Fivesec Health is an amazing app for any vegan and vegetable lover. Updated weekly with new recipes, it constantly offers something new and very tasty. You can cook a new recipe daily without repeating yourself. We promise you will love vegan dishes even more.