Are you new to photo and image processing, but want to get the same great results as "that blogger from Instagram"? Or, on the contrary, are you a pro in applying various filters and can turn an ant into a dragon by adjusting the contrast and softness?
If you like painitng, you should also check paint color matching apps. 
Either way, you will appreciate the convenience and versatility of the Paintation app. Let's open the application and see what's inside. First, we need to give it access to the camera, photos, and pictures, which is justified.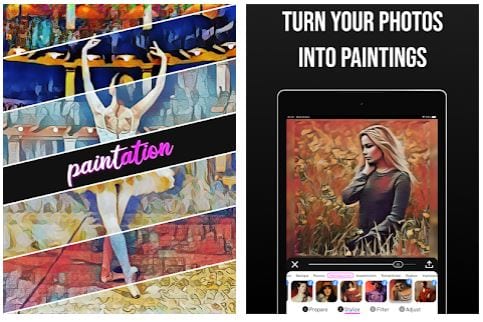 To create your masterpiece, take a photo, or select one from the smartphone gallery. Flip the image, if you want, choose the tone, contrast, brightness, and many more parameters, using clear icons and sliders.
Apply any of the standard filters like sepia or black and white, or a fancy one. Paintation has a myriad of them, so you will surely find some to your liking. Then it's a fun time! The app has collected four dozen of the most famous works of art for you to stylize your image after them. There is a convenient grouping of works.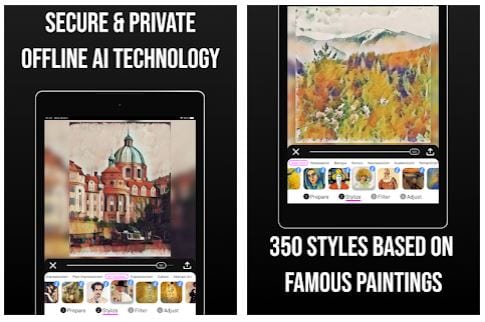 In the end, you can bring your creation to perfection by using the image correction tools again. All tools are located under the picture you're editing and are conveniently grouped. After you have finished your work, save the result file to the memory of your smartphone, or immediately share it with your friends.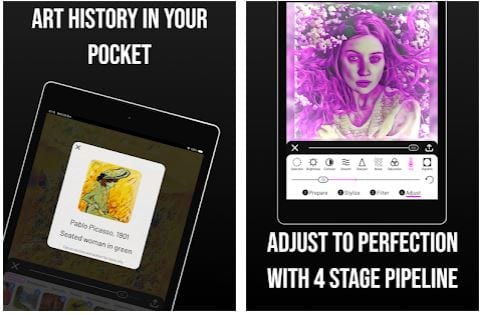 You can save the resulting image separately, or in one image with the original one, or as a gluing, in which the art masterpiece, which served as an inspiration for your modification, will also be added.
Moreover, you can read the aticle about the color matching apps for Android if you like apps about it.
The application has a nice design, and technical support willingly comes to the aid if the users have any issues. Hurry up to download the Paintation app and become the new Da Vinci or Van Gogh.