Music has long ceased to be a lot of professionals and graduates of conservatories – to be considered a musician, it is not at all necessary to master an instrument or voice skillfully. Numerous sequencers allow fans to record melodies without leaving home, armed at best with a MIDI keyboard.
With the advent of mobile music creation applications, the path to fame has become even simpler – an outstanding musical idea will not be exactly lost due to the fact that there is not a tool or a computer mouse at hand. This review is devoted to GarageBand alternative applications for Android.
Music Maker Jam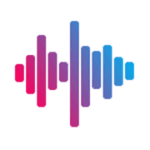 If you've always dreamed of trying your hand at making music but did not know where to start, install Music Maker Jam on your Android gadget. This program will help you to create your own tunes in the style of jazz, rock, hip-hop, dance, etc. without any extra efforts. You can download Music Maker Jam for Android from the link below.
To work with the service, you do not need deep knowledge of musical notation and other disciplines. The user collects all his musical compositions from 1000 ready-made elements. These blanks, grouped by style, are called loops. In the special window of the "assembly" of the melody, you can specify 8 pieces. Each of them can assign its own volume level, set the key, set other effects.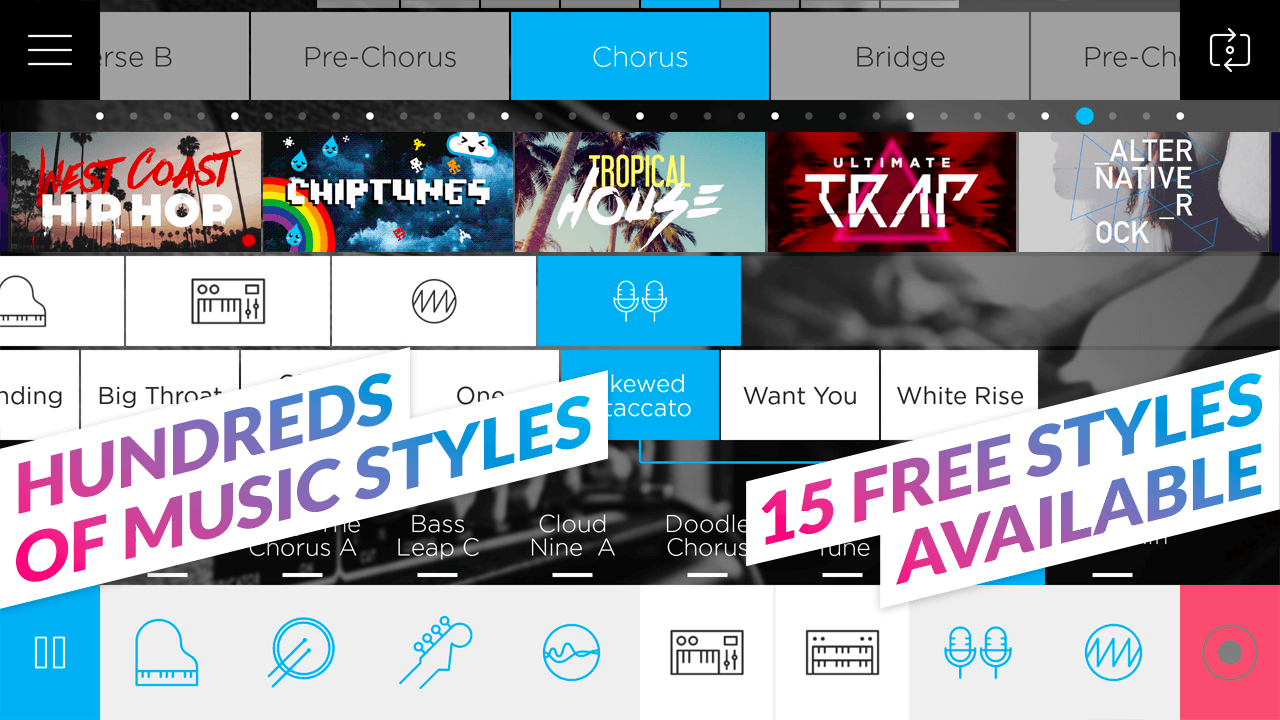 In this case, all the loops perfectly sound in combination with all other parameters (equalizer, rhythm, different keys). Therefore, even beginners cannot create an unsuccessful song in Music Maker Jam. Moreover, it will be quite easy to understand the settings of the program. Intuitive interface and easy operation make working with the application convenient.
Well, those who have already mastered the creation of compositions for parties, developers offer paid additional content: even more loops of different musical styles. Download Music Maker Jam and create your hits.
Features:
Modern, pleasant design and intuitive operation.
Music style "Hip-Hop" + 3 for your choice.
In total more than 70 musical genres, including dub-step, techno, metal, house, drum n bass, and many others.
Customizing the design.
A huge number of effects in real time.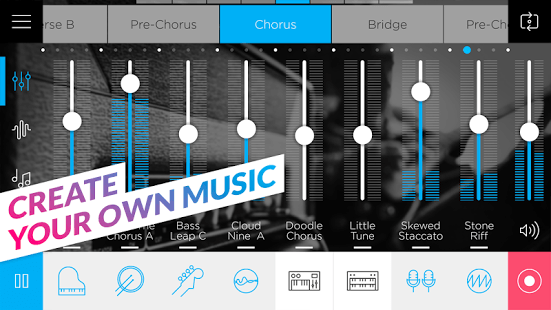 Downloads: 10000000 +
Customers rating:

(4.6 / 5)


You may also like: 13 Best country music apps for Android
Walk Band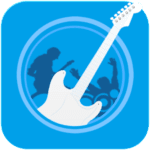 The Walk Band application for Android is developed by Revontulet studio and is a kind of orchestra on your smartphone or tablet.
It features a piano, a guitar, a drum machine, and a drum set. The program can create a melody instead of the whole group due to the addition of such a function as multichannel recording. Only first you need to create tracks of used musical instruments, and then just combine them.
The Walk Band application also has the ability to connect via the USB port of an external MIDI keyboard. Via the USB-OTG cable, you can connect an external MIDI keyboard to your device.
This is available for Android 3.1 and higher. The program can be downloaded for free, and immediately start creating your own compositions.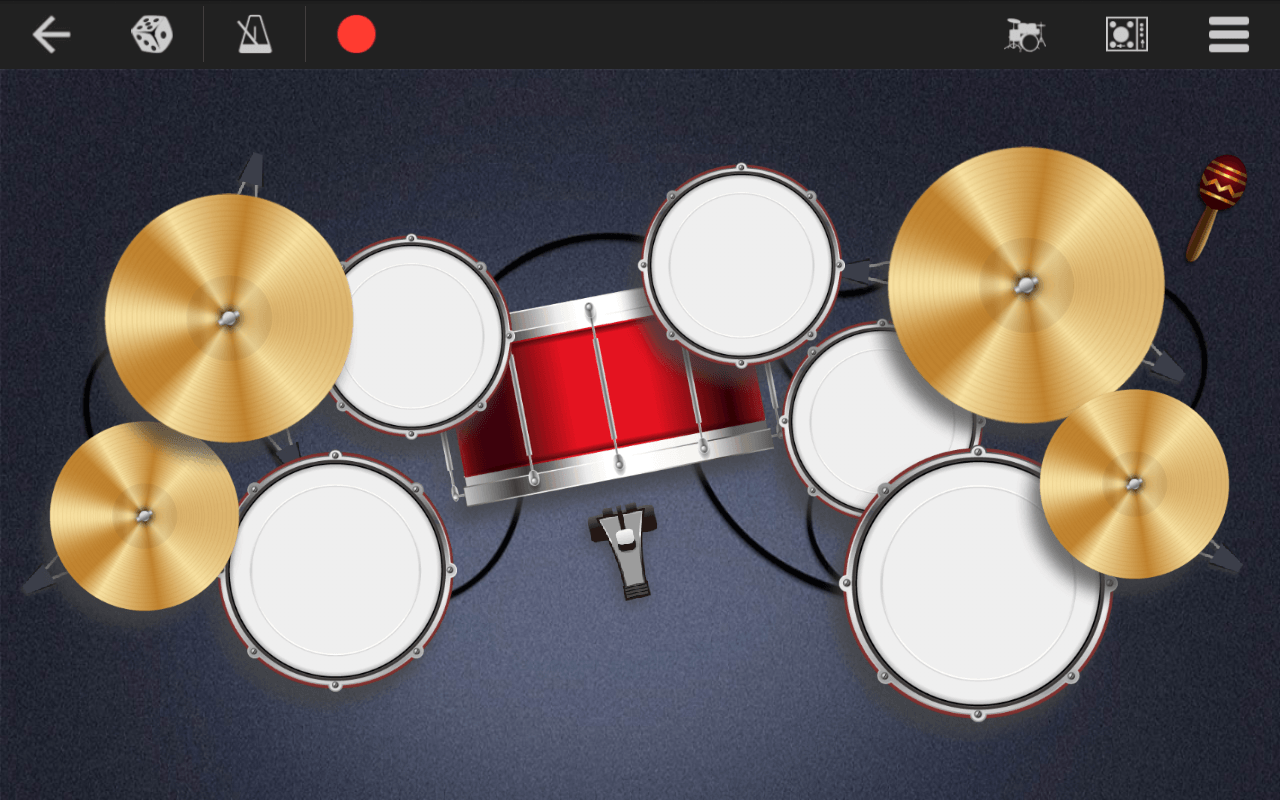 Walk Band is able to attract not only experienced musicians but also beginners, since it has a training mode, which, moreover, can also be customized at its own discretion. Each musical instrument of the Walk Band program has its own characteristics. Keyboards are able to simulate the sound of a piano, a synthesizer, an organ, a barrel organ and a piano. The training mode has 70 songs of different complexity, but, if necessary, you can download more.
It is possible to record and export them to a carrier in a format with the .mid extension and other audio formats. When playing a keyboard, you can select a mode with one row of keys, with two keys or a mode for playing two. This simulator supports Multi-Touch, recognizes the power of touch and adjusts the number of keys and their width.
When using the simulation game on the guitar, you can choose one of three types: electric guitar, classical guitar or acoustic. You can switch from solo to chord mode. For percussion, you can choose not only rock or jazz sound options but also percussion, dance style, and hip-hop. You can download any MP3 file to the application, and already create your own beat rhythm under it.
The main features of Walk Band for Android:
selection of several musical instruments;
good teaching mode;
realistic sound;
multichannel recording;
support for the external MIDI keyboard.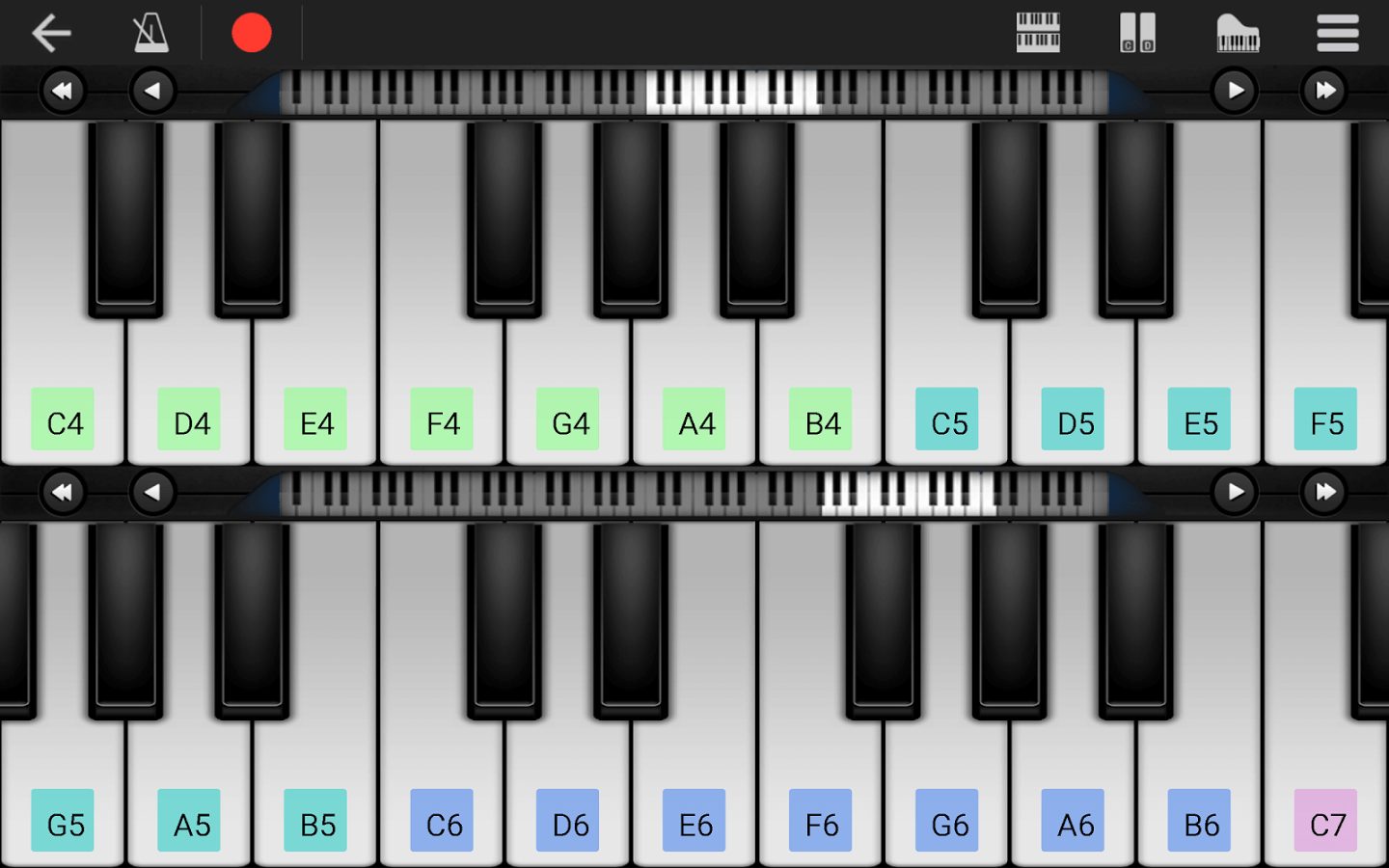 Downloads: 50000000 +
Customers rating:

(4.2 / 5)


BandLab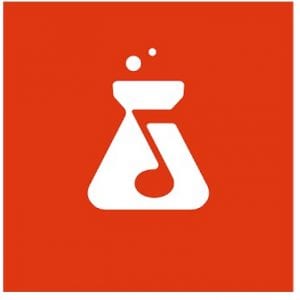 Import a track or create your own song from scratch, collaborate with authors and producers, publish your hits in the global BandLab community!
This handy multi-track editor is a complete platform for recording and editing any melody, as well as creating perfect remixes. Add creative effects, beats, loops, and vocal parts from hundreds of free sound packages available, find inspiration in samples of various music genres such as EDM, dubstep, garage, hip-hop, house, rock, rap, etc.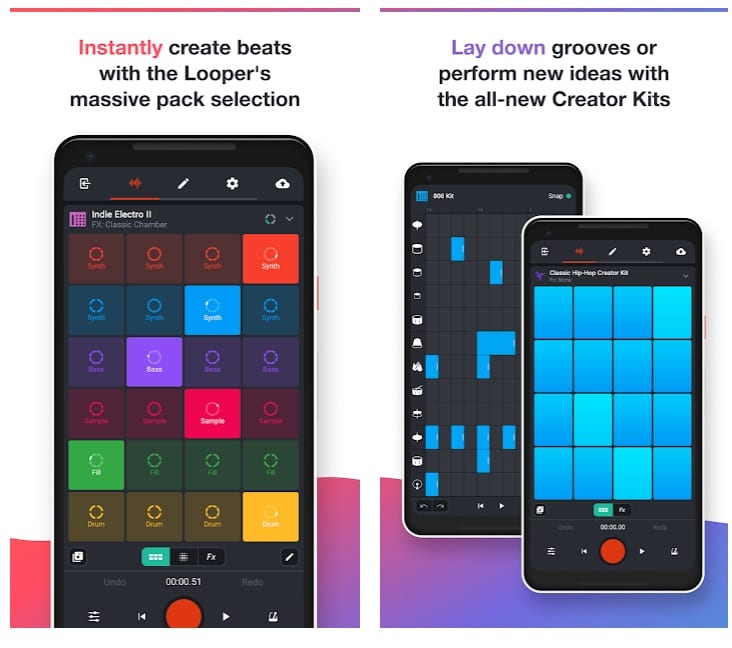 Thanks to the social functions of BandLab you will be able to find new friends, interact with co-writers, and create bands with familiar musicians, guitarists, beatmakers, rapers – and all this without any listening!
Communicate with professionals and pioneers in the community who can give advice and talk about special techniques. Share your favorite collections with an audience that is always ready to listen to your creations. Instantly become an experienced musician.
Features of BandLab:
Mix Editor with 12 tracks – Get access to a multi-track digital audio workstation (DAW) to record audio in real time or import, mix, splice and customize tracks to create the perfect mix. Configure track layers and instantly add vocals.
Over 100 vocal/guitar/bass presets – Use a range of effects and filters – from drum phaser to gated reverb, and more.
Looper – Become a professional DJ with multiple loupe packages. Create a sound orchestra, add synchronization and reverb effects, or simply create your own mix from scratch, wherever you are.
Music Creator Sets – Create new rhythms with the help of ready-made sound packages of many genres. The application becomes your favorite virtual drum pad machine (DPM) or music production controller (MPC).
Over 200 MIDI virtual instruments – Create music with anything from acoustic guitars to keyboards, pianos to synthesizers, and a variety of drums in one app that fits in your pocket.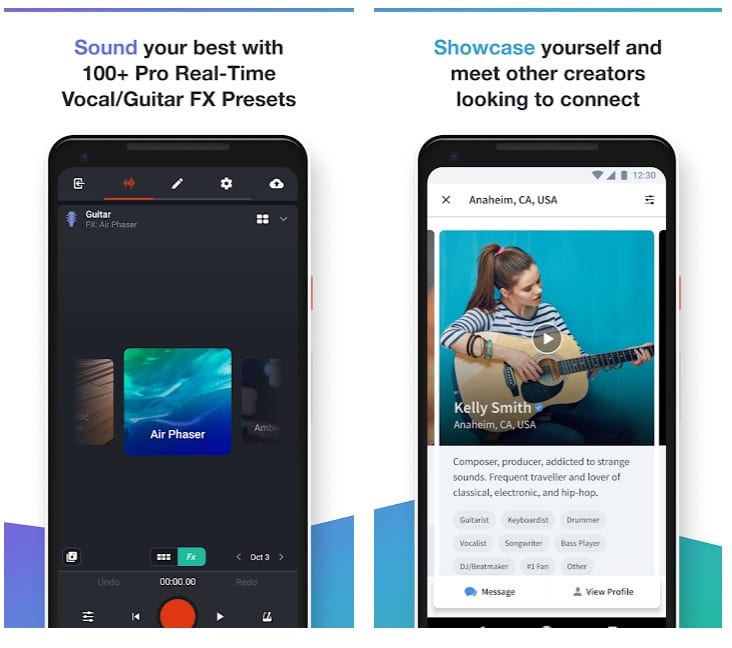 Downloads: 10000000 +
Customers rating:

(4.4 / 5)


Caustic 3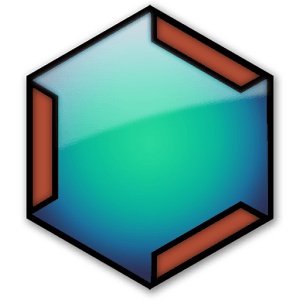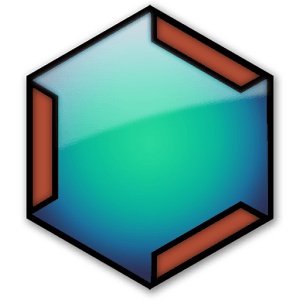 CAUSTIC 3 – a terrific application of the editor of electronic music for the Android operating system. The program is styled for the old kind of drum machines and synthesizers, which adds to its efficiency. You can work in real time, with the connection of fourteen synthesizers, which will work simultaneously. The peculiarity of this application is the ability to download your favorite tracks.
At the very beginning, a demonstration track is uploaded, it was created by the developers to enable users to get to know the incredible capabilities of the application. After we meet a window with a standard help, which explains how to use the program.
Note that the application is only in English, so it is quite difficult to understand some levers and controls. But you can always use any application by an interpreter or by trial and error. In principle, new tracks are born. The user begins to accidentally change all sorts of settings, and the music changes, sometimes successfully, and sometimes not.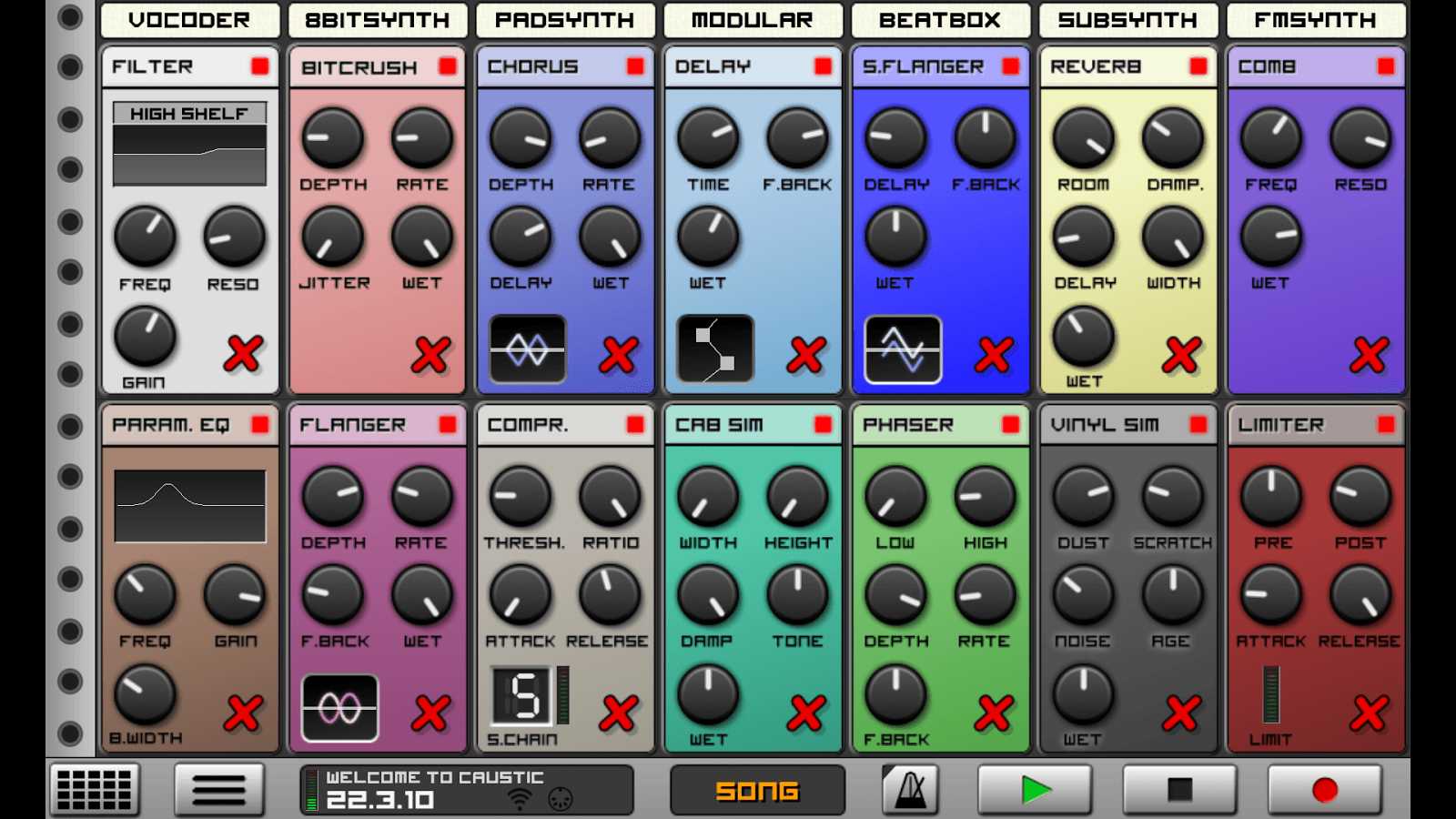 The number of knobs, keys, switches, and other buttons is amazing. Each of them changes the sound, so the output can be a completely different track than it was in the beginning. Thanks to this number of possibilities, this application opens up unlimited possibilities for creative personalities. Anyone who listens to electronic music will find here a great mood and a unique track created by himself. To describe what each particular controller makes – does not make sense, it's best to try it on your device.
Select the required synthesizer in the application is not difficult, just fourteen pieces are available. All of them can be launched and applied to the processed file in real time. Just imagine, in each synthesizer, there are a lot of settings, multiply their number by fourteen and get an unbelievable uniqueness interface.
The controls are simple, the controls rotate smoothly and without delay. The application works stably, does not hang, tracks quickly.
In the settings of the application, the user will find all the most necessary, there is even support for FPT servers. What will be useful to the most sophisticated users of this program? CAUSTIC is an excellent application for creating and editing electronic music. It affects the number of possible settings and effects. We recommend all creative people who love electronic music.
Among the available tools are:
Subsynthesizer.
PCMSynth.
BassLine.
BeatBox.
PadSynth.
8BitSynth.
Modular.
Organ.
Vocoder.
FMSynth.
KSSynth.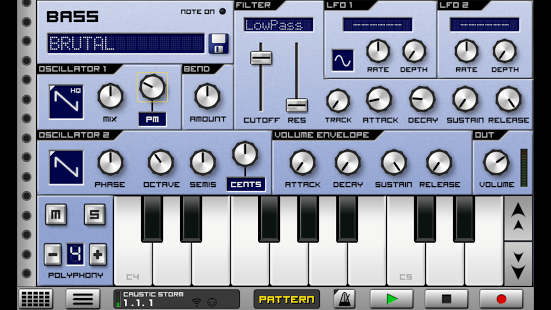 Downloads: 1000000 +
Customers rating:

(4.3 / 5)


FL Studio Mobile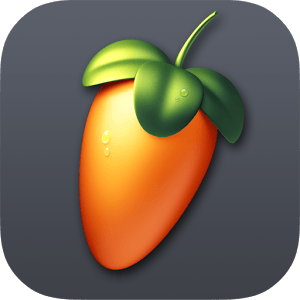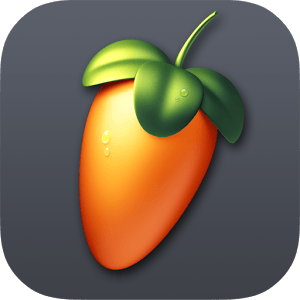 FL Studio Mobile – A professional program that allows you to create your own music files directly on your mobile device with the Android operating system. This program has simply huge opportunities that will be appreciated by people who are connected with music, and incredibly great functionality will be enjoyed by even the most demanding composer.
With the help of the full version of the program FL Studio Mobile on Android with all paid tools, you can create multi-tracks.
The most important thing is that all your projects that you do on your mobile device can be saved and transferred to a computer and using the PC version of FL Studio Desktop PC to continue editing and improving the project. In the mobile version of FL Studio, more than two hundred ready-made musical instruments are contained, all the tools the user can customize for themselves. While creating your sound masterpiece you will be able to use numerous effects that can be adjusted and changed to suit your needs.
For easy editing of the soundtrack, there is a status bar, which you can expand and compress with your fingers for convenience, there are also different settings that will help you achieve the sound you want. If you have experience with the computer version of the program, then with the mobile version you will not be able to figure it out, but beginners will have to work hard to understand all the huge functionality of the program.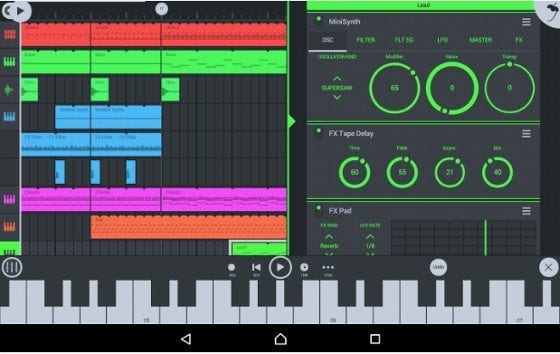 Creating a cool sound with FL Studio Mobile has now become very simple, and most importantly a pleasant experience. The program has hundreds of musical instruments, pruning songs and other features. Program and edit your drum tempo by adjusting the beat and volume, or apply a ready-made effect. Enable effects such as Reverb, Amplifier, Delay, which will give your creation even more charm. Save the created works in the most popular music formats, and share them with the users you are interested in.
The application interface includes a huge package of options, but work with them will be understandable even to the novice composer. High-level detailing and "responsiveness" of the application will delight you throughout the creation of music.
To create tracks, there are hot buttons on the MIDI keyboard. However, if they are not enough, users can switch to other keys. Press the buttons, which will be divided into separate groups depending on the selected tool. After clicking on the corresponding button, it will change its color.
Features of the program:
To create music, any of the one hundred and thirty-three instruments can be used.
Step-by-step sequencer, providing fast editing of bass.
Duplicate of all devices, providing the amplification of the effect.
Drum parts.
Customizable piano keyboard.
A status bar with the ability to pre-listen.
Adjust volume and sound effects.
Good sound quality.
Continuous operation of the battery of your device.
Start the project you will help different bass parts.
Effects of Filter, Equalizer, Delay, Reverb, and Limit.
Ninety-nine sequencers are equipped with intuitive editing options.
Download and save projects, export to AAC or WAV.
Import/Export MIDI file.
The minimum supported operating system is 2.3.3.
Works with screens of any resolution.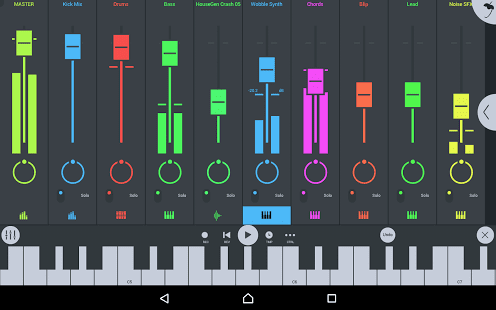 Downloads: 500000 +
Customers rating:

(4.3 / 5)


Audio Evolution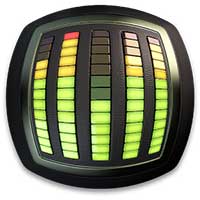 Audio Evolution Mobile is the perfect solution for beginners and professional musicians who can turn an Android gadget into a full-function device for sound recording.
The application Audio Evolution Mobile has the ability to nonlinear audio editing without loss of quality. With it, you can crop, move, merge tracks, delete them, use the crossfade effect and many other tools to work with sound, and thanks to the endless history of changes – quickly roll back any of them.
Also, Audio Evolution Mobile has the functions of multitrack recording and audio playback. With this program, you can control the volume, adjust the 3-band equalizer and use up to 3 effects for each track separately.
In addition, the program has a built-in metronome, a tool for creating loops, the ability to import audio files in WAV, MP3, AIFF, FLAC, Ogg/Vorbis formats, audio delay compensation function, allows software monitoring for audio devices connected to USB and some Android devices capable of providing a sufficiently low level of signal delay, mastering (mixing) of tracks in stereo WAV, AIFF, FLAC or OGG format.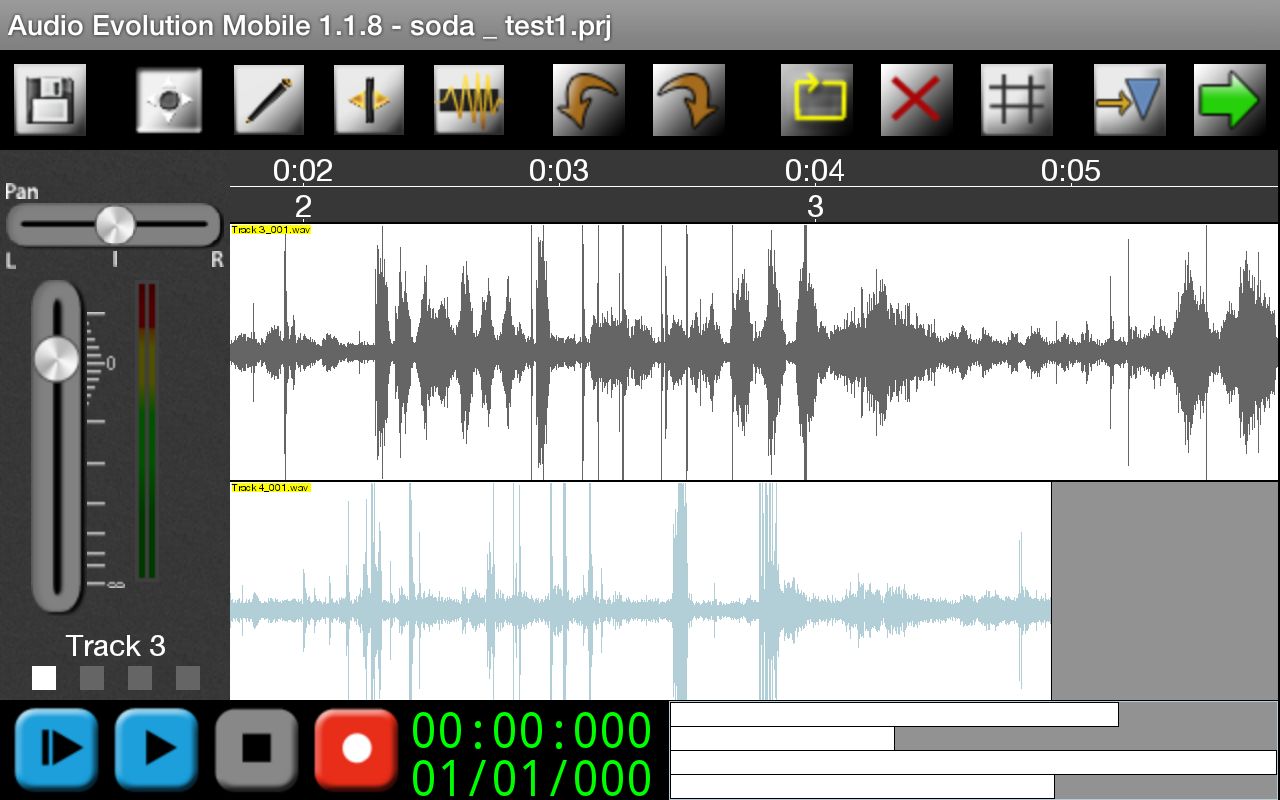 When working with audio, Audio Evolution Mobile allows real-time effects such as chorus, compressor, delay, double delay, reverse delay, reverb, flange, noise gate, and many others. At the same time, the program has many effects for background processing, such as reverse, normalization and a number of others.
A pleasant feature of the program is mutual compatibility with the desktop version of the Audio Evolution program. At the same time, you will be able to export your projects on separate tracks, alternately performing rendering for each of them.
In general, the program Audio Evolution Mobile has all the functionality necessary for the full recording and processing of audio on Android, and thanks to a large number of additional tools, such as a MIDI sequencer, unlocked for purchases inside the application – your capabilities will become even more extensive.
Note that the application can only work in landscape mode. Attempts to change the orientation of the screen, including with the help of additional software, can lead to application failures.
Features of Audio Evolution Mobile:
unlimited possibilities of sound recording and editing;
the use of filters in real time;
support for several tracks and most popular nowadays formats;
individual parameters for each track;
full compatibility with the version of a similar application for a personal computer.
Downloads: 100000 +
Customers rating:

(4.1 / 5)


J4T Multitrack Recorder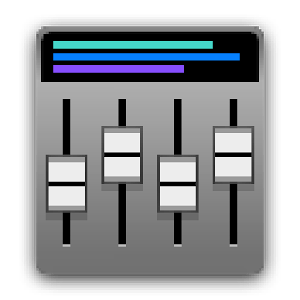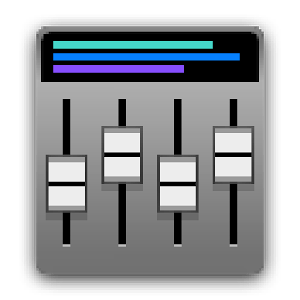 And what if we tell you that there is an opportunity to make an audio recording studio out of your gadget on the Android platform? The truth is, it sounds very tempting, is not it? You really have this opportunity. It will provide you with a specialized application for recording sounds using a tablet or smartphone application – J4T Multitrack Recorder for Android. All you need is download and install this application. And, of course, understand what's what.
From other similar programs, J4T Multitrack Recorder is different with its cool ability to record several audio tracks at once. The savviest understood this, still only reading the title, probably. So, we have 4 tracks at our disposal. In each of them, you can write the voice of the vocalist, the sound of absolutely any musical instruments, and, in general, everything that fluctuates the air in the range we hear. Thus, you are completely capable of recording a cool song alone playing each of the parts yourself and performing vocals.
It is clear that the sound will not be as good as in a specialized recording studio, but you can get as close to it using different isolation and quality instruments. This application is most useful for beginning talented people, who are often called – people-orchestras. And also J4T Multitrack Recorder will be interesting for musicians who like to mix ready-made tracks.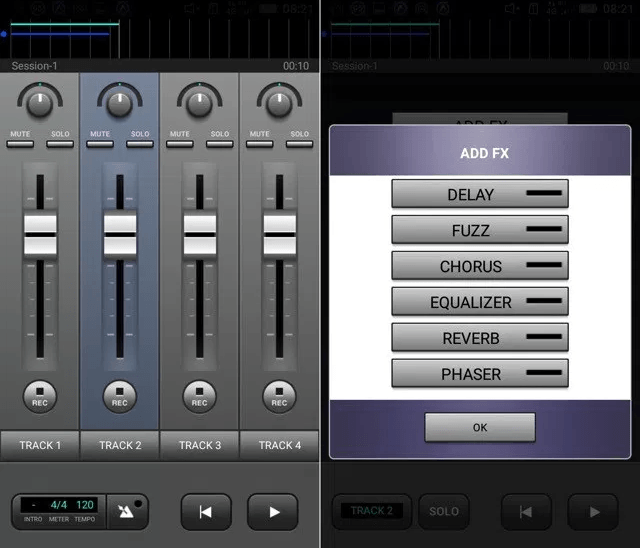 After you finish work on another masterpiece, you can, without problems, save it in wav or mp3 format. The functional of the program will please you: the Loop function, the frequency sampling controller, the ability to apply several effects to each track and much more. To run the application you will need a version of Android 2.0 or later. Download J4T Multitrack Recorder for Android and experiment as soon as the soul desires.
Peculiarities of the app:
Four tracks with various degrees of loudness.
Export to WAV or MP3 for later editing.
Import of music files (WAV and MP3).
Customizable sample rate.
Cyclic functions.
Metronome.
Stereo panning.
Copying.
Mixing.
Big Fuzz, Chorus, and Delay.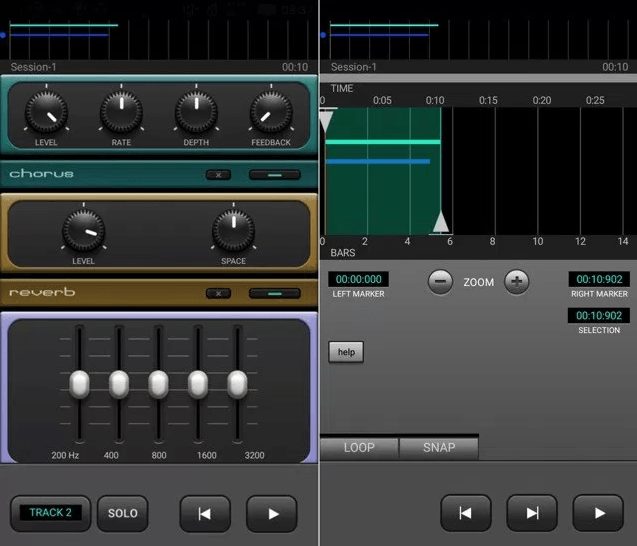 Downloads: 50000 +
Customers rating:

(4.4 / 5)


G-Stomper Studio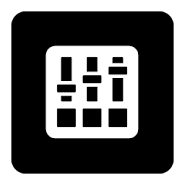 G-Stomper Studio is an application for creating electronic music and sounds using a synthesizer and sequencer. Another program for creative people who see their device not as a game console, but as a device with great capabilities. In the program, you will find a large number of filters, a huge library of effects and tracks, a variety of professional settings, and much more.
G-Stomper will be the best application for you if you've ever dreamed of becoming a DJ or writing your music. A program is inherently a drum machine that provides an opportunity to create high-quality music on your device running Android OS.
You can not only create your own original mixes but also remake existing melodies, adding special effects to them. For a complete selection and convenience of creating your own composition, the program provides compressor, various types of filters, short delay and many types of special effects.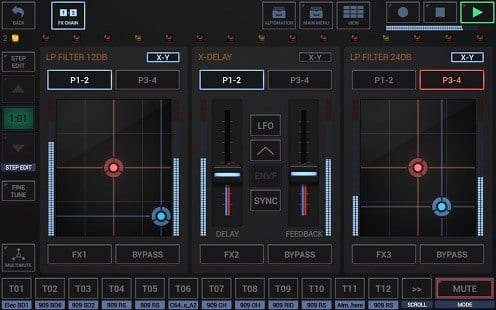 Using the application G Stomper Studio you can create unique music tracks directly on your phone. It is enough to choose ready-made music loops, set their playing tempo, and adjust the sound quality to create modern music. If you have creative talent and you are good at singing, then using the built-in microphone on your device, you can record your voice to use it in the music you created. The application uses ready-made WAV loops, which you can import from other sources or record your own.
Of course, G-Stomper Studio at first glance seems difficult, but figuring out and trying to create music you'll understand what you need to do. You can export the finished music to the device or download it to the Internet.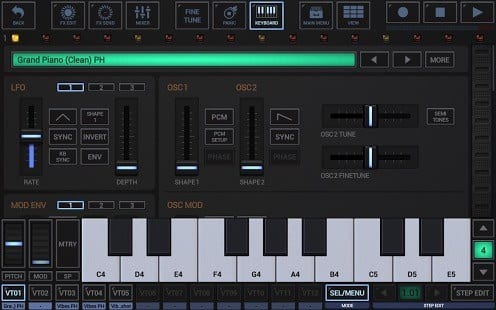 Downloads: 1000000 +
Customers rating:

(4.3 / 5)


Cross DJ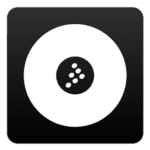 Cross DJ is a very cool application for smartphones and tablets running Android, which is designed to create electro music.
The thing is that many people would like to try to write their own music of a different genre but no one had the opportunity because in order to create cool music it was necessary to have expensive equipment. Download Cross DJ Pro for Android does not require any hardware at all, well, if only the presence of a good smartphone that has quite good dynamics. To use this program – you have to pay a small amount of money. But it will be worth it since the application is very good.
Cross DJ for Android allows you to create remixes of your favorite songs, as well as change the volume, sound, bass, add something electronic. There is an opportunity to create smooth transitions between two tracks, which you will work with. Settings are incredibly many, as for such an application.
You can open the effects panel and try to make different effects in your track. There are two special plates that will have to spin with the help of your hands, this will be very cool, as you will rotate them with your fingers. It's worth noting the presence of a very cool application interface, which everyone will like incredibly. For the application work, you will have to use two songs that you put on the plates and will work on them, the finished project can be saved in several formats.
Interesting features of the application:
very nice and cool interface, which will be intuitive to everyone;
ability to create remixes based on your favorite audio recordings;
save finished tracks in any audio format with high sound quality.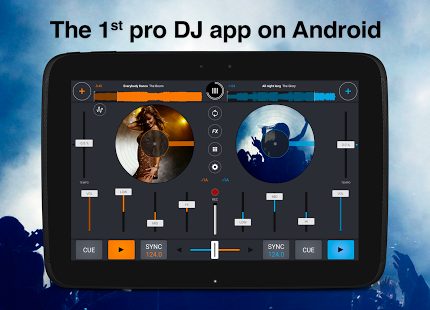 Downloads: 10000000 +
Customers rating:

(4.2 / 5)


RD4 Groovebox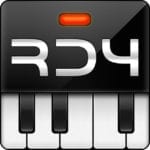 Turn your smartphone or tablet into a perfect musical instrument. Groovebox is a multifunctional music application with virtual analog synthesizers, drum machines, and unique sound effects.
Create and process your music in real time. Selection of tools for 4 tracks. Record the samples yourself or specify notes for the built-in piano synthesizer. Support for multi-touch technology as much as possible really simulates the management of various tools and filters.
The application is ideal not only for experienced musicians but also for beginners. Control of volume and tempo, mute or solo for each channel, all this and many additional tools for creating and configuring samples and loops allow you to create quite complex and unique musical compositions.
Qualitative emulation of analog and digital synthesizers with appropriate functionality will allow the user to feel himself in a professional sound studio. A customizable interface for smartphones and tablets with different display sizes will allow for maximum convenience and efficiency. Support for external MIDI devices with synchronization will allow you to rise to a new level.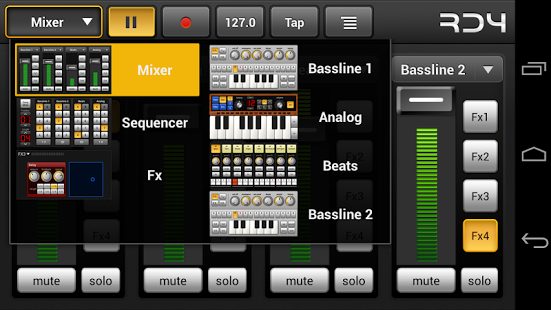 Downloads: 10000 +
Customers rating:

(4.3 / 5)


SunVox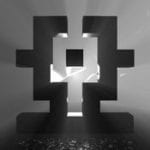 The universal SanVox application combines powerful editing tools for all kinds of audio files. With the help of built-in software components, you can create original musical compositions without special difficulty and special skills. The presence of a modular synthesizer, which is part of the sequencer, provides the ability to qualitatively process various audio files.
The user interface of the program SunVox differs simple graphic design and supports work with a large number of language packs. The flexible application architecture provides high compatibility with various operating systems and digital devices.
The ability to import and export audio files into the project allows you to add a variety of various sound effects to the library. The SunVox application supports the work with a large number of audio formats, among which it is worth noting MOD, WAV, and MIDI. Support for additional synthesizers and plug-ins greatly simplifies the configuration of the main parameters of the program. An important advantage is a high performance in combination with the minimum system requirements for the resources of a personal computer.
The optimized synthesis algorithm ensures the proper level of work during the editing of audio files and excludes the possibility of system failures or errors. The SunVox program is ideal for beginners who want to try out the strengths in creating music, and for professionals, and thanks to the free distribution, its popularity is constantly growing.
Key features of SunVox:
Intuitive user interface.
The presence of a sequencer with a powerful modular synthesizer.
Ability to add additional sound effects to the program.
High performance in the process of work.
Support for a large number of plug-ins and modules.
In addition, the SunVox program has a built-in media player, with which you can listen to whole songs, brought to the logical end, as well as individual excerpts that are being edited.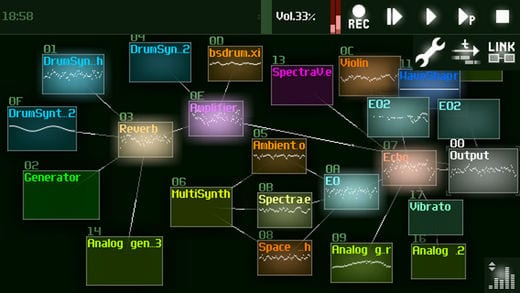 Downloads: 10000 +
Customers rating:

(4.9 / 5)


Groovepad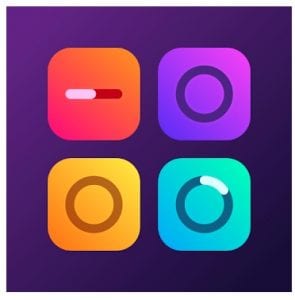 Groovepad is an application that allows you to create music right on your smartphone. Just click on the buttons on the screen to create bits and start the party!
Like any musical instrument, Groovepad requires a little practice. But don't be afraid of all its buttons and keyboards, you will create great music in just a few sessions. This application also offers several pre-installed keyboards, arranged by genres, which makes it easy to start composing music.
Here are some of its great features:
An extensive library of unique non-standard sound tracks.
Live Loops will help you perfectly bring together all the tracks and create first-class songs;
Impressive special effects;
Share your music and surprise your friends and family with your DJ talents.
Groovepad has an attractive interface and color-coordinated buttons, which allow you to find sounds or effects at a glance, saving your precious time.
This is a great option for any musician or DJ, who are looking for a mixer.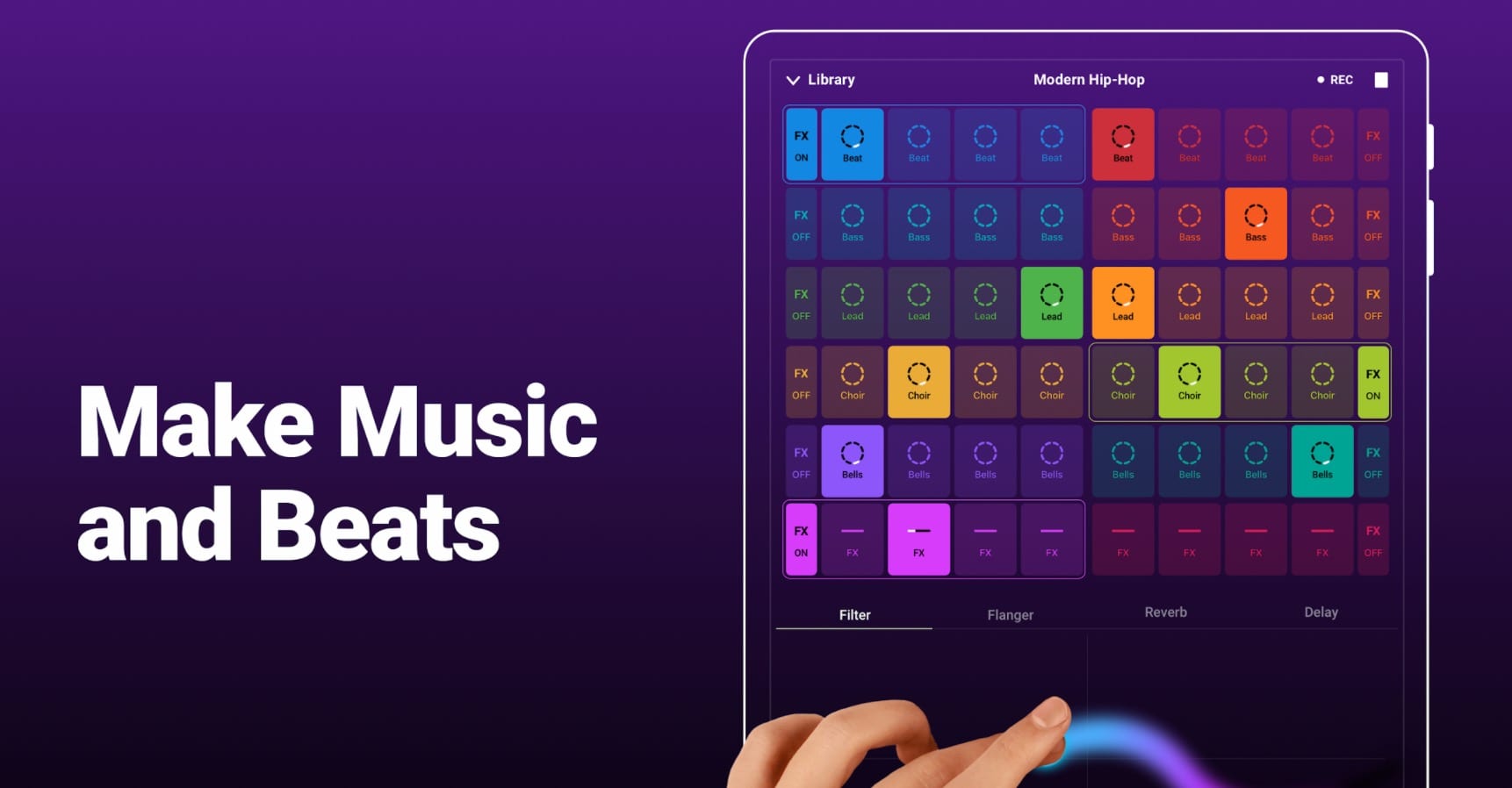 Downloads: 10000000 +
Customers rating:

(4.7 / 5)


Drum Pad Machine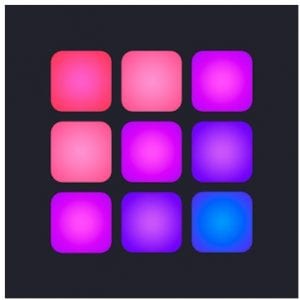 Drum Pad Machine is a mixing console, with which you can create music as your favorite entertainment.
Install a free Drum Pad Machine to learn:
Make a beatbox;
Create music from sounds;
Practice;
Make beats for rap.
When you open the application for the first time, you can watch several video tutorials. They will help you create bits for the beginner. A bright-field is a sound mixer, where each new sector sounds different. Buttons of the same color create melodies, sounding similar.
Use dozens of sound packs to write hits. Select a theme, open the music mixer, and create music from the sounds. All sound samples were developed by professional musicians.
Available music styles: Trap, Techno Trance, Dubstep, Electronic Dance Music, House, Drum & Bass, Hip-Hop, Electro.
A mixer for creating music is used in real time.
Did you manage to create cool beats? Share your experience with the track recording function. Making music has never been so easy. Become a DJ who creates songs and rap beats with Drum Pads Machine!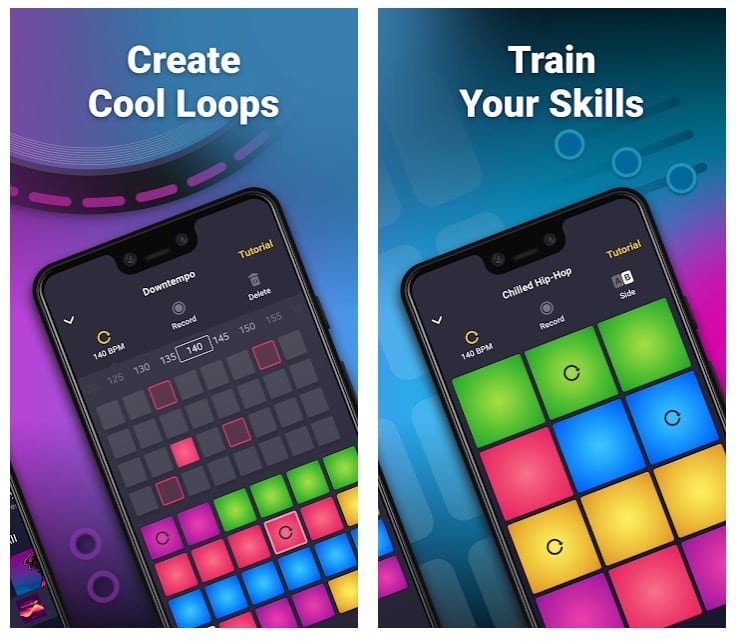 Downloads: 100000000 +
Customers rating:

(4.4 / 5)


Song Maker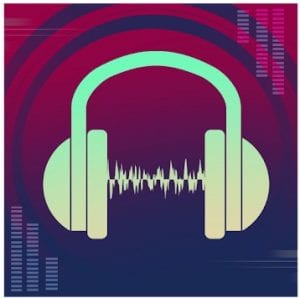 Song Maker – Free Music Mixer is a unique program for editing and creating your own music.
Song Maker is both a music creator, a music mixer, and an editor. You can create your own melody or song by mixing the free beats and editing sounds with such effects as rising, fading, clipping from the beginning of a song, clipping from the end of a song, sound repetition, etc.
Use a wide range of features for free and start composing the best tracks. Combine several different sounds together and get a new format.
A very handy editor won't take you long to learn how to use its settings. Add a song and put your voice over the created music. So far more than 1000 sounds of different formats have been included here for free. Now a professional tool is on your phone and to work with your favorite thing you do not need to look for a PC.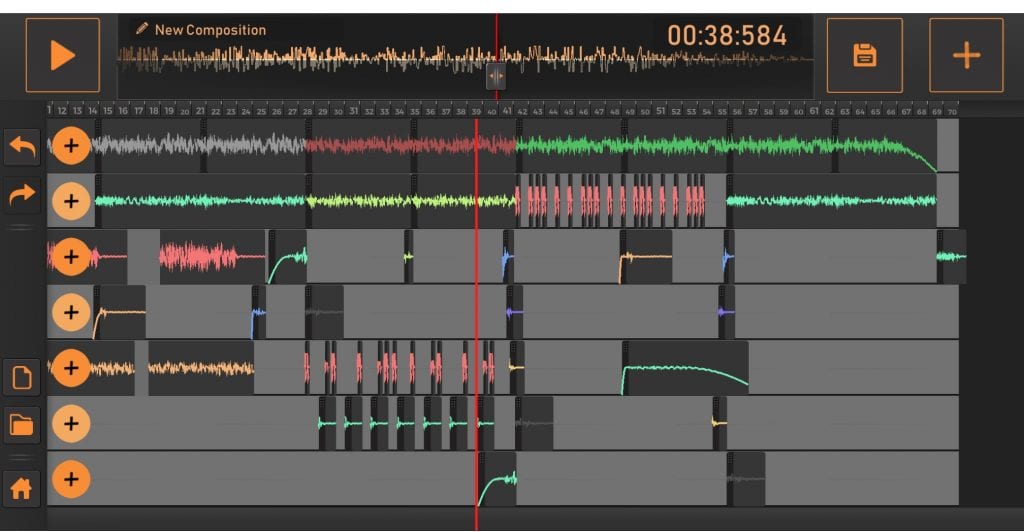 Downloads: 1000000 +
Customers rating:

(4.3 / 5)


Oscilab Pro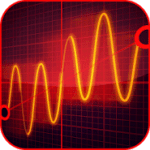 Oscilab Pro – Groovebox & MIDI – an application that will appeal to all creative people! With this program, you can create incredible sounds and melodies! Music is created with the help of several sounds that you can record yourself or use the suggested ones.
The program has a large number of settings and unique tools that will help you create something extraordinary! Download now, understand simple settings, and create! In the app, everything is intuitive and simple! The whole process is based on the fact that you do not have to do anything manually, everything is created with the help of gestures!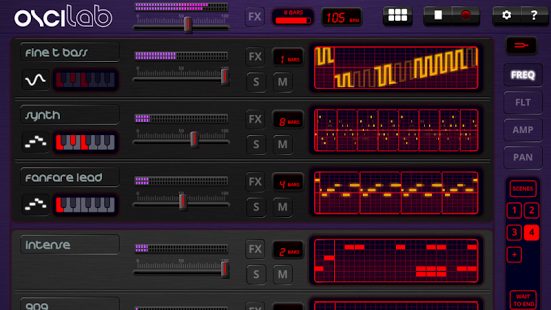 Downloads: 500000 +
Customers rating:

(4.6 / 5)


A musician who decides to "pump" his Android gadget with music applications, will definitely be surprised by the number of applications for composing professional music.
You may also like: 17 Best apps to listen to music without Wi-Fi for Android