Do you find yourself in indulgence and demotivation? You would like to achieve something in your life but feel like you're a total mess? Do you feel like you need help to become more aware? Then try out this app and you will never face problems with planning and time management again.
You may also like: 9 Best Customization Apps for Android
Goalist has literally everything to help you to achieve your goals. You will see how positively this app impacts your life right from the first day of usage – it is one of the best planning & productivity apps on the market. Not only it is fun and easy to use, but it's also aesthetically pleasant – just look at its design!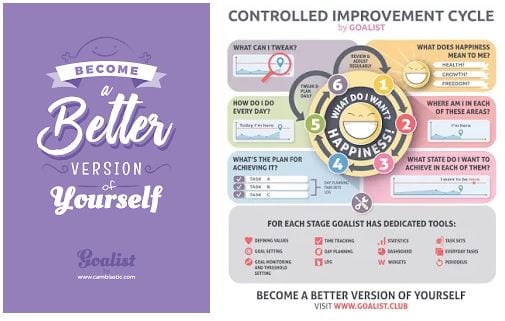 So if you want to achieve your goals fast and me as much productive and motivated and productive as possible every day – just use Goalist as your assistant here. The app is made in such a way that it is captivating to use it each day – with all those schemes and planning tools you will never get bored.
Goalist is not your another notes-taking planner app where all you will have to do is writing down notes and that's it. No, in Goalist you will be filling the reports, setting goals, track your progress, watch the diagrams, and many more. Using this app really feels more like a game.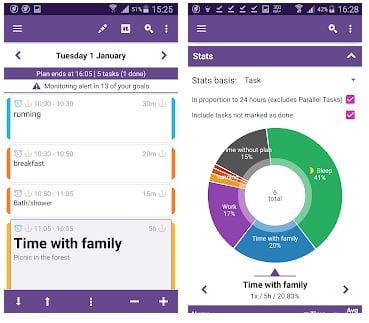 Goalist App is the perfect way on how to create detailed daily plans and if something changes, it will adjust a new plan for you. Monitor the proposed statistics, graphs, and notifications. It will help you realize better your values, habits, personal state of mind, time usage, and task setting.
What is more, all the tasks can be divided into subtasks and those subtasks can relate to any sphere of your life – emotional state, physical state, career, relationships, and so on. Check the accomplishment of sub-goals and watch the diagram of progress changes. It allows you to track your progress in real-time mode.
Apart from that, there is a possibility to set up reminders, compile schedules make notes, and so on. Goalist makes sure you won't forget about anything! With its effective time-management tools you will be surprised how many things you are capable of accomplishing in 24 hours.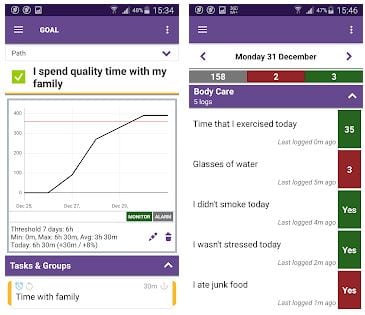 The manufacturer stands firmly behind the app quality and strives to satisfy all user's wishes. You can ask questions, suggest improvements, and report bugs on Goalist's forum (https://forum.goalist.club).
You may also like: 5 Best Atkins Diet Tracker Apps for Android
Summarising all the points, Goalist is one of the best productivity apps for Android devices. It will help you to get your life organized and at the same time it doesn't feel like something binding, rather it gets you motivated to be even more productive. Together with the coolest design, Goalist will become your tool for goal achievement that you can use every day.