In today's review, we'll introduce you to the best GPX tracker apps for Android:
OsmAnd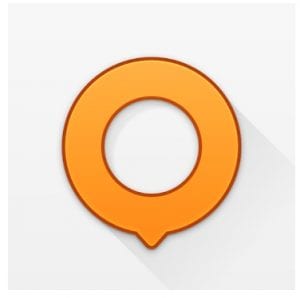 OsmAnd is a travel and navigation application based on autonomous maps that allows you to orient yourself in unfamiliar terrain, find objects of interest on the map and get to them, as well as get various tourist information about these objects without access to the Internet.
You can create a new route using the "Navigation" option in the app. This tool is designed to help you find the best route according to your vehicle, personal needs, etc. You can select a car, bike, pedestrian, and other modes, as well as avoid certain types of roads, etc.
Once the route is built, you will receive voice prompts. If you want to save a track of your movement, turn on the trip recording plugin and start a new GPX track, setting the necessary parameters for recording.
You can build a route and save it as a GPX file to use later. This way, you don't have to wait for the route to be calculated, and you have a reliable source of navigation.
Some of the main features of the application:
work with offline maps;
availability of offline maps for all countries of the world;
voice navigation in a car, bicycle, pedestrian modes;
display of additional information such as GPX tracks or navigation routes, points of Interest, favorite locations, altitude lines, public transport stops;
regular map updates;
recording of GPS tracks for hiking and more;
day and night modes for comfortable use at any time.
Whether you're planning a trip, looking for a way to navigate the city, or want to hike in nature, OsmAnd is there for you.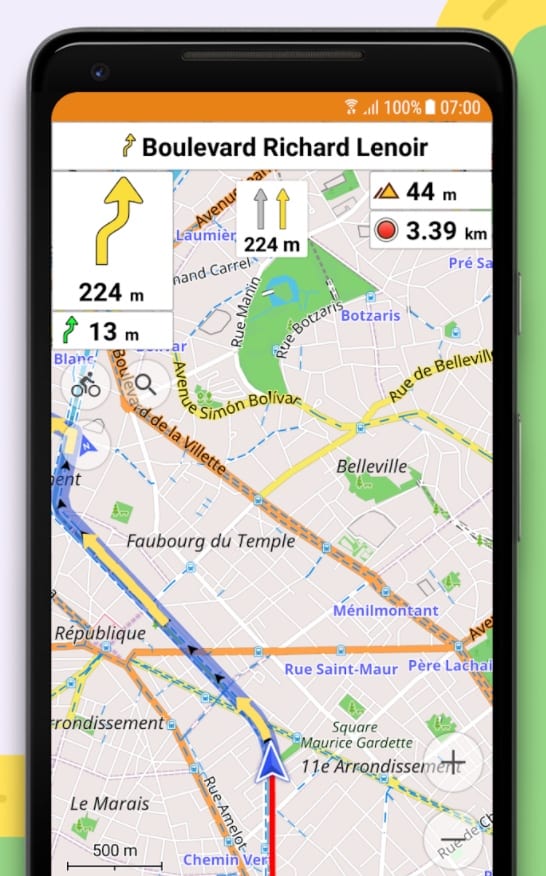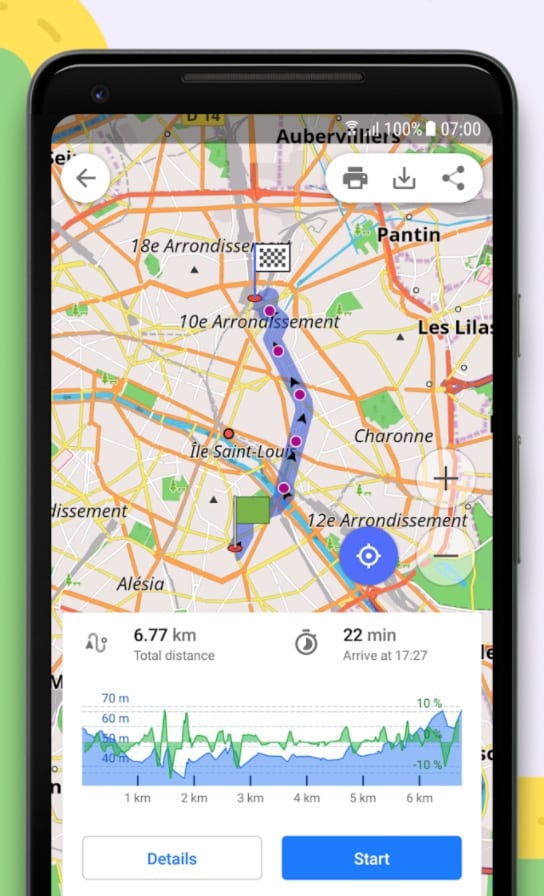 Downloads: 5000000 +
Customers rating:

(4.6 / 5)
You may also like: 5 Best Android Apps to Get Free Rides
GPX Viewer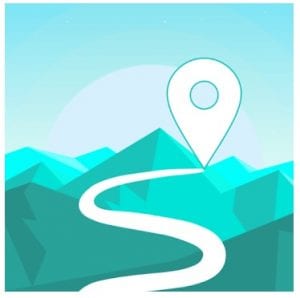 GPX Viewer allows you to view tracks, routes, and waypoints from GPX, KML, KMZ, and loc files, right on your smartphone or tablet.
Program features:
Analyze and view track and route statistics;
View speed and altitude graphs for tracks and routes;
Analyzing data for waypoints;
View track data including air temperature, cadence, heart rate, and more;
Display changes in elevation, speed, cadence, heart rate, and air temperature using different colors.
In addition, this program allows you to display your location on the map in real time, to notify about the approach to a given waypoint, can automatically rotate the map depending on your direction, and has support for a number of online map services, including Google Maps, Mapbox, HERE, Thunderforest, as well as some others based on OpenStreetMap data. And a nice addition will be the OpenWeatherMap weather map overlay feature.
If you need a feature-rich GPX viewer that also contains a handy navigation tool, online maps, GPS locator, trip statistics, and other useful parameters, GPX Viewer is the best program for it!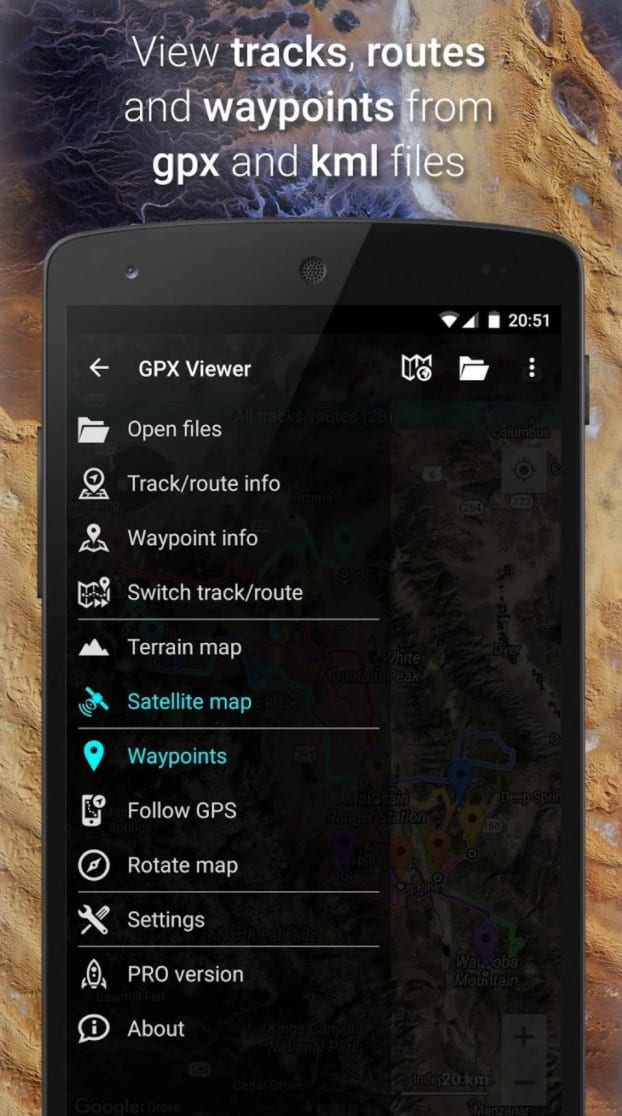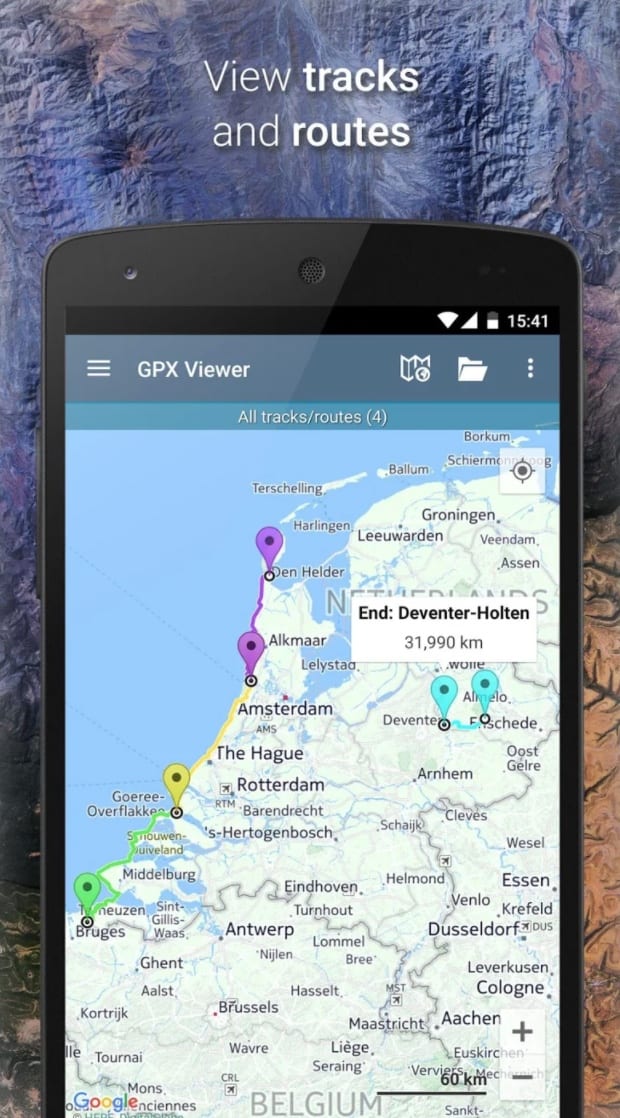 Downloads: 1000000 +
Customers rating:

(4.5 / 5)
Strava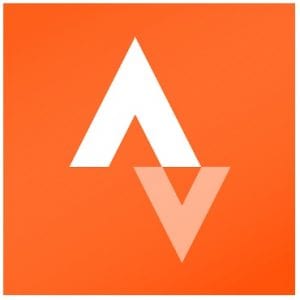 Do you like running, biking, or just spending time outdoors? Then the free Strava app is just what you need.
Millions of runners, cyclists, and active people use Strava to record their workouts, track their progress, connect with like-minded people, and share photos, stories, and the best moments of their athletic adventures with friends.
Monitor your workouts using the GPS function, complete tasks, and compare your athletic performance with your friends.
Control your workouts with GPS:
Find interesting routes and create your own;
Track your progress directly during your workout;
Collect statistics: distance, pace, speed, altitude gain and calories spent;
Monitor your heart rate with the Zephyr HxM Bluetooth sensor.
A fitness tracker with a strong social component, Strava is an incredibly convenient and practical tracker with a huge portion of useful options. If you want to carefully track your activities and also feel part of the athletic community, Strava is a great option.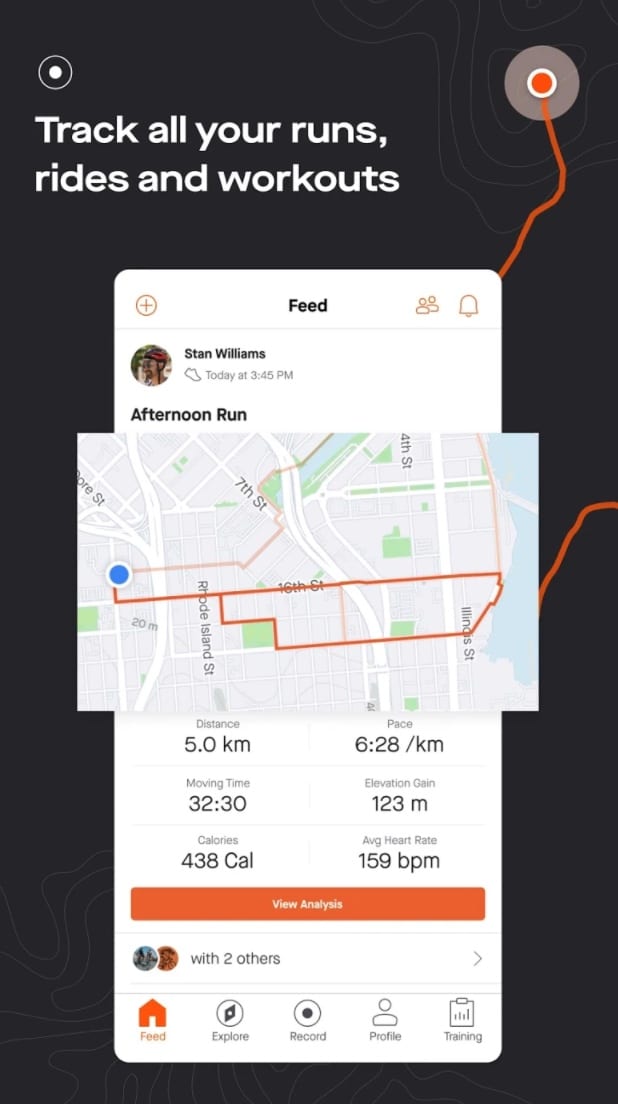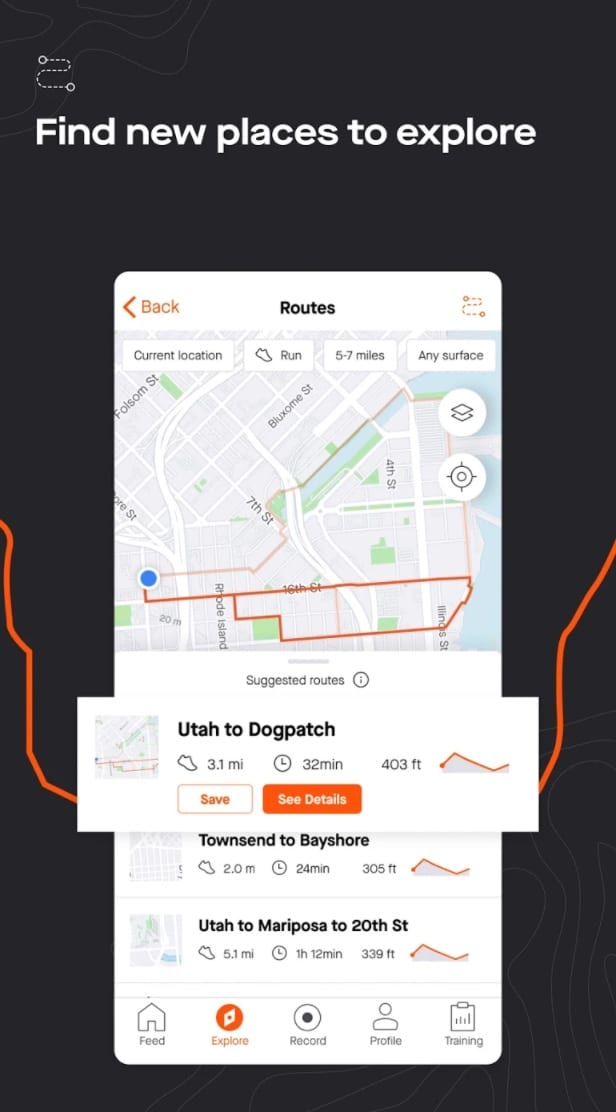 Downloads: 10000000 +
Customers rating:

(4.4 / 5)
Map My Run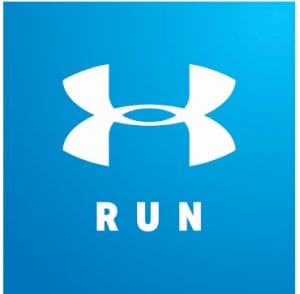 To start using the service, you need to go through the standard procedure of creating an account. Then in the profile settings we specify our physical parameters (this will come in handy when calculating calories), choose the desired measurement units, connect social media accounts if desired, and choose your preferred type of activity (running, biking, gym).
After that, we're taken to our as-yet-empty workout log, which will display the data collected about your physical activity. This log is filled out in several ways.
First, there are special programs for Android; second, you can upload your track in GPX or TCX format if you use another tracking device; third, you can simply manually specify your route and time. There is an excellent track editor for this, which will not only help you add new runs but also save the routes in the service directory for you or others to use later.
In case you run the same route all the time, it makes it much easier to add new workouts. You just have to select an already saved track and simply enter the new time data.
The creator of a new route can save it as a competitive distance and then any athlete living in the area can choose it and try to set a record. His run will be recorded in a special table, and the best participants are given awards for the best time, for the fastest sprint, for the greatest number of runs on this route, and so on. For popular training locations, this feature can really bring an element of competition and excitement to your classes.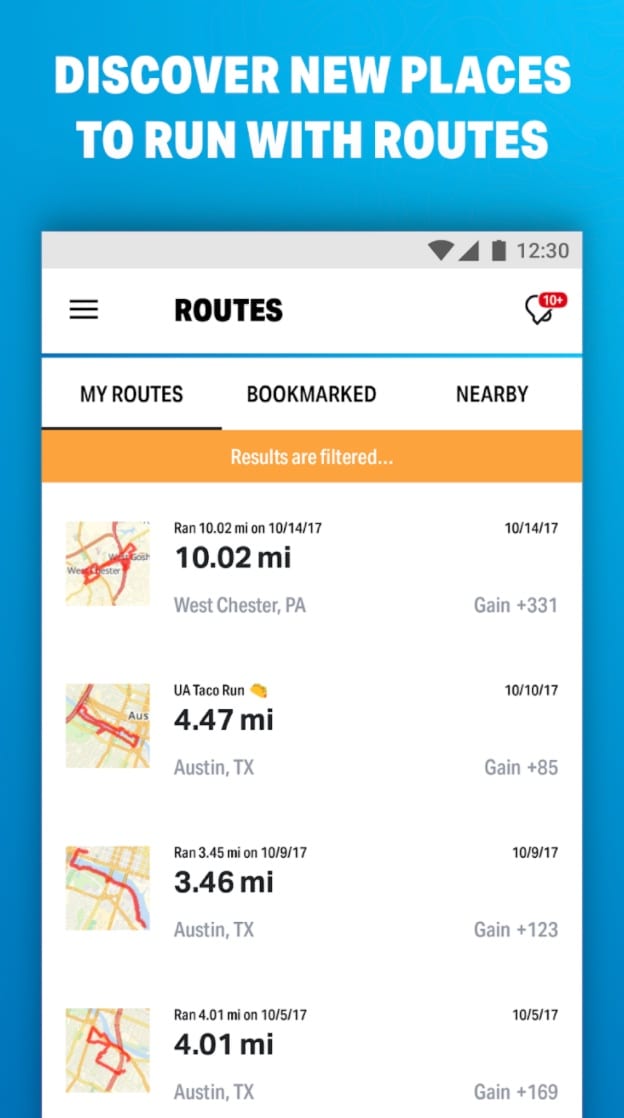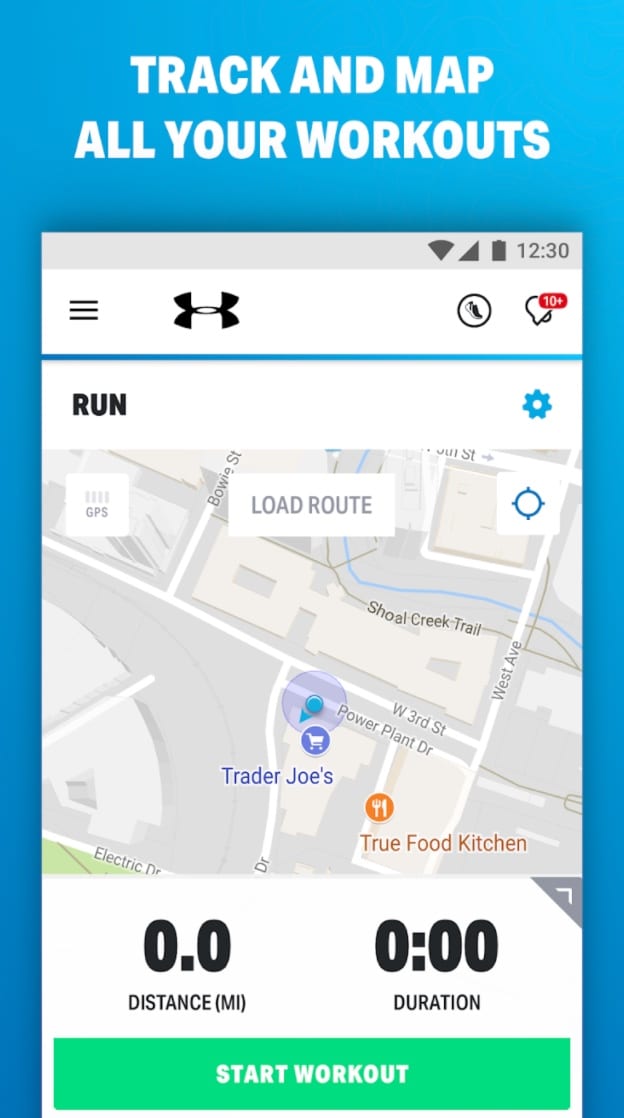 Downloads: 10000000 +
Customers rating:

(4.5 / 5)
MapFactor Navigator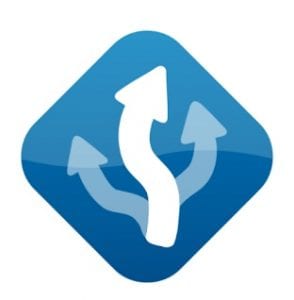 MapFactor Navigator -you can use this application for convenient navigation in transport or as a pedestrian. OpenStreetMaps are used as maps, which are downloaded to the memory card and don't require an Internet connection in the future. A system of route planning is implemented, taking into account cross-border routing.
Upcoming maneuvers and the distance to them are displayed on the screen. There are voice prompts, day and night modes, sound notifications when approaching the camera, adding routes and places.
GPS satellite navigation
2D/3D mode creates a realistic visual map display;
Day/Night mode switch changes color schemes for day or night driving;
Map rotates in your driving direction or in a mode where north is always up.
Features of MapFactor Navigator:
Add your own favorite places and routes;
Routing modes for cars, pedestrians, trucks;
Route avoidance – the ability to block a specific section of your route.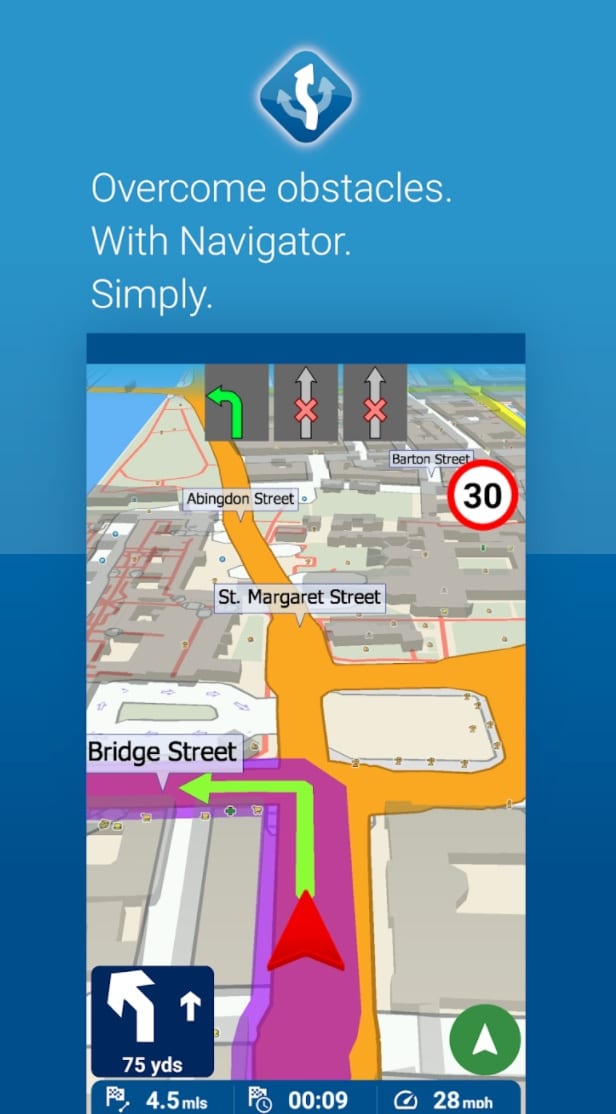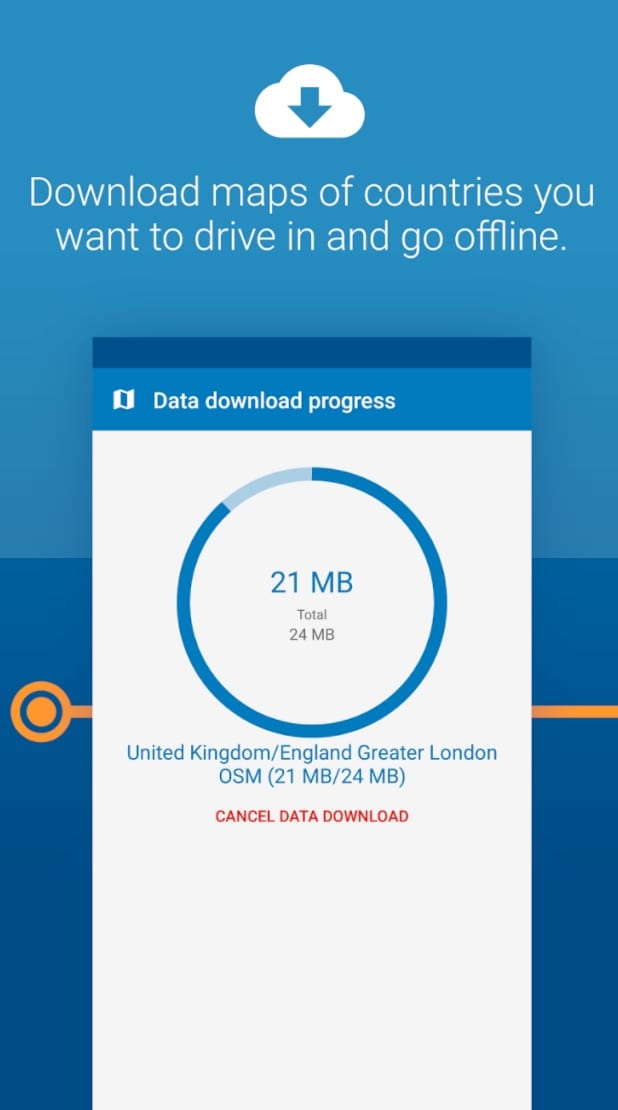 Downloads: 10000000 +
Customers rating:

(4.6 / 5)
CoPilot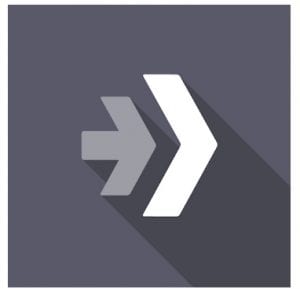 Created especially for drivers. Whether you're driving a car, traveling in a trailer, or driving a truck, GPS navigation will help you on your way.
CoPilot GPS software is designed to meet all driver and vehicle requirements for safe on-the-road navigation.
2D, 3D, and Safe Driving display mode;
Automatic recalculation of the route;
Calculation of the most optimal route;
Voice guidance;
Operation in portrait and landscape modes;
Gesture support;
Live services, such as weather.
The app is excellent for route planning. It gives you three separate options for each trip. And for each of the three itineraries, you can add up to 52 separate waypoints.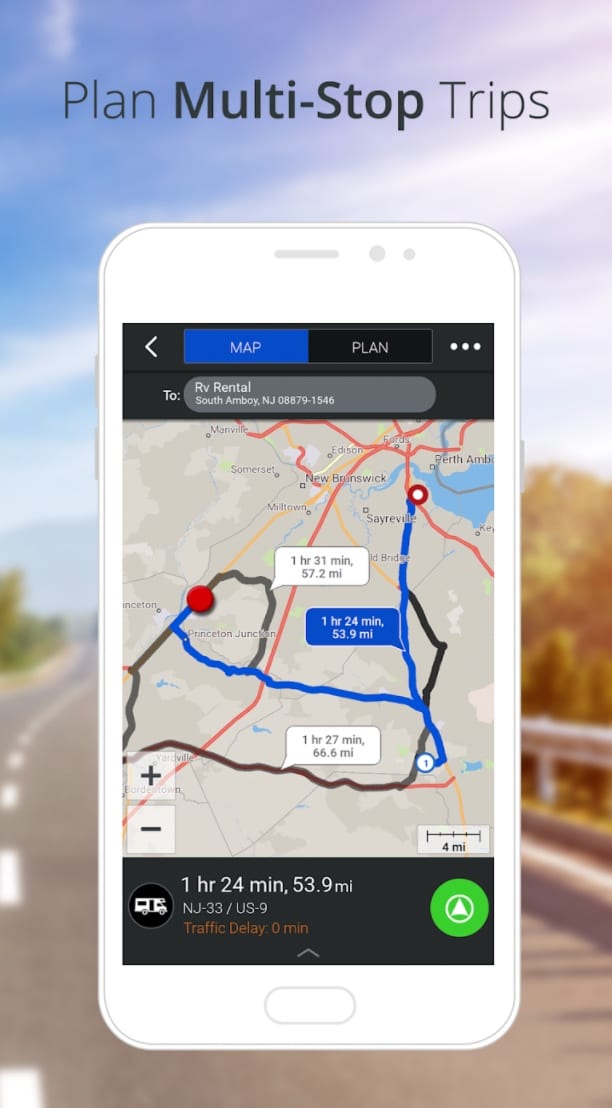 Downloads: 5000000 +
Customers rating:

(3.9 / 5)
You may also like: 11 Best traffic apps for Android (Maps & Navigation)
My Tracks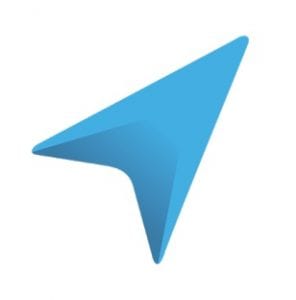 My Route is a powerful application for tracking your route while driving.
My Tracks can be very useful for all your outdoor activities such as hiking, biking, motorcycle tours, boating, skiing, rock climbing or just driving for fun, it can also be used for business.
Take a look at all these unusual features:
Record your route;
Show your current location on a Google map, along with time, duration and distance. even with latitude and longitude;
Route recording, pause, resume, save and print;
Export routes to GPX / KML / KMZ files or import them from your phone or Google Drive;
Follow your route, someone else's shared route, a planned route;
Share a route in a group, friends in that group can follow that route;
Plan a route (driving, biking, and walking) among several markers, the planned route can be traced on a map.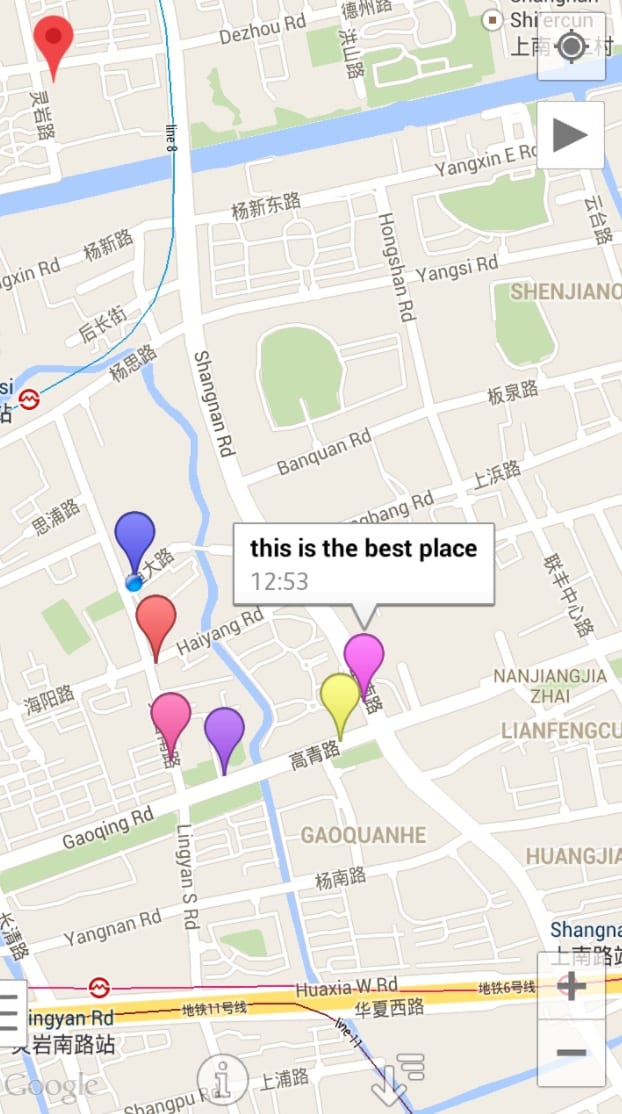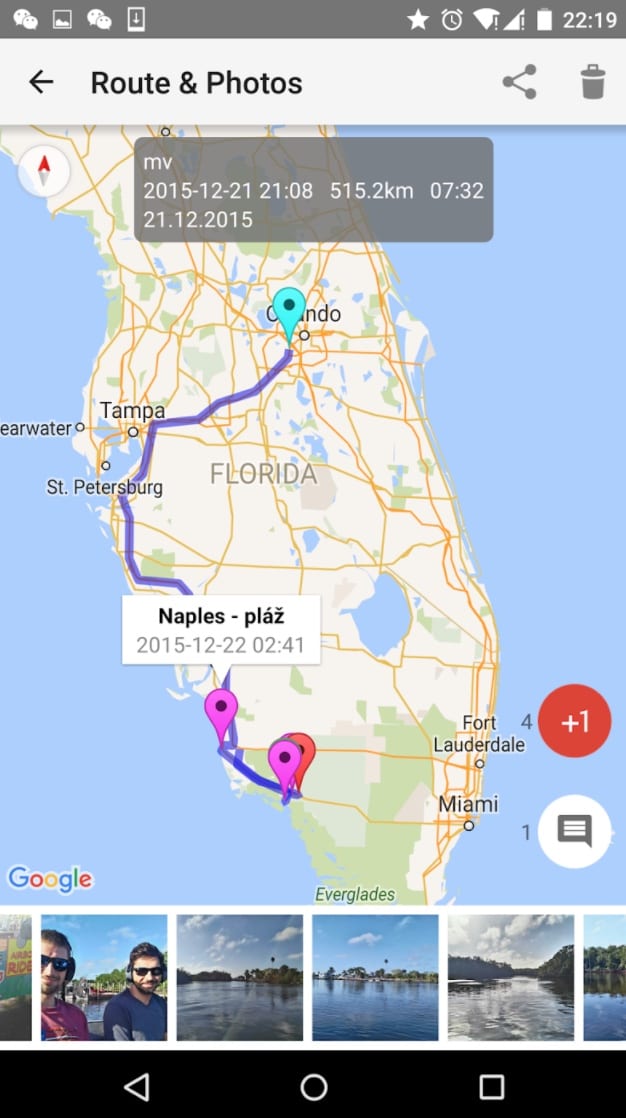 Downloads: 1000000 +
Customers rating:

(4 / 5)