Want to try the viral deepfake video but don't know how? We're right here to help!
Luckily, we've picked up the best Android deepfake apps using AI for you to try. These apps let you create realistic deepfakes without any special skills. With these apps, you can easily swap out faces in pics and vids to generate laughable clips.
And as the apps use AI, you won't need to do much manually. It's like having a pocket Hollywood studio in the palm of your hand! Let's dive in!
Mimic
Let's start with an AI-powered app that lets you create insane deepfake vids in just a few clicks. It's like having your own personal comedy studio right in your pocket! The UI is intuitive and the clips you'll get to make are of high quality.
The app is all about simplicity. You don't need any special skills to generate a fantastic clip. You can quickly pick any photo from your cam roll or snap a new one, select a song from the extensive collection, and voila! You get a fun clip ready to be sent to your pals and followers.
With this one, you'll get to make fun face exchanges, make your pics sing, dance, and much more. The app has a pretty great selection of templates and effects, and you'll be pleasantly surprised by the animation quality.
It will quickly become your go-to app for content creation. The vids made by the app often become hits, and you'll get to easily engage with your online audience and friends. The app offers an impressive spectrum of customization options. One can adjust their facial features, and the degree of animation, and add some fun filters to make their video stand out.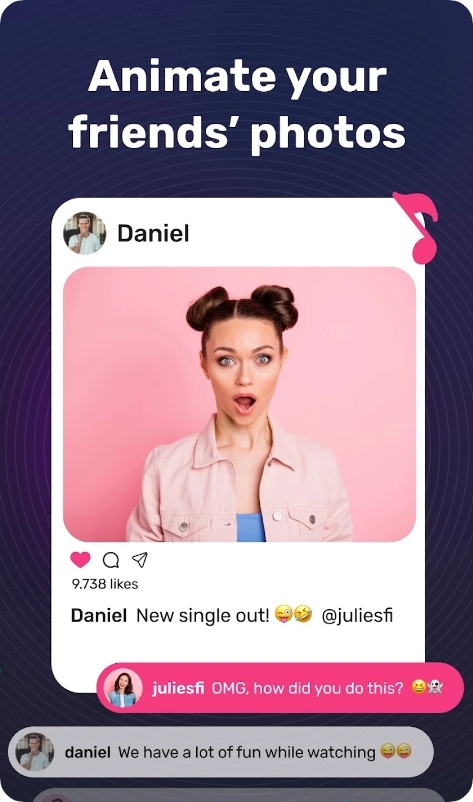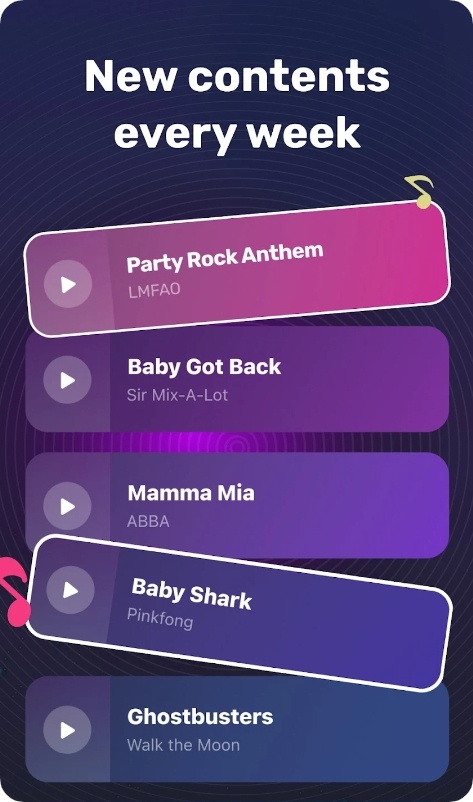 Downloads: 1M+
Customers rating:

(4.2 / 5)

You may also like: 12 Best Face Swap Apps
MorphMe
This app will change the way you edit photos. Gone are the days when you had to be a professional editor to make amazing deepfakes. This amazing app does everything for you. Yeah, with just one selfie, it's really that easy!
What sets this app apart is its smart deepfake tech. You can switch faces with anyone you choose: celebs, movie heroes, or even your mates. And the results are incredible. It's like you were actually in the same room as your favorite celeb! Everything gets one automatically, no special skills are needed.
Herewith, you'll get to reuse your source videos, which makes it easy to create multiple deepfakes with the same footage. You'll even get to make live face swaps with a built-in cam if needed.
The app covers multiple templates for you to try, so the possibilities are practically endless. Plus, it is incredibly user-friendly and easy to navigate, so even if you're not technologically savvy, you can still create some seriously impressive content. No watermarks get added, and a free pack is fully usable.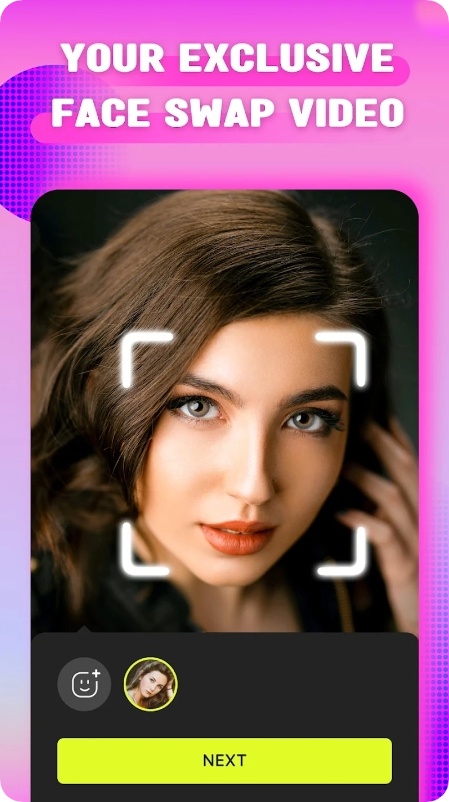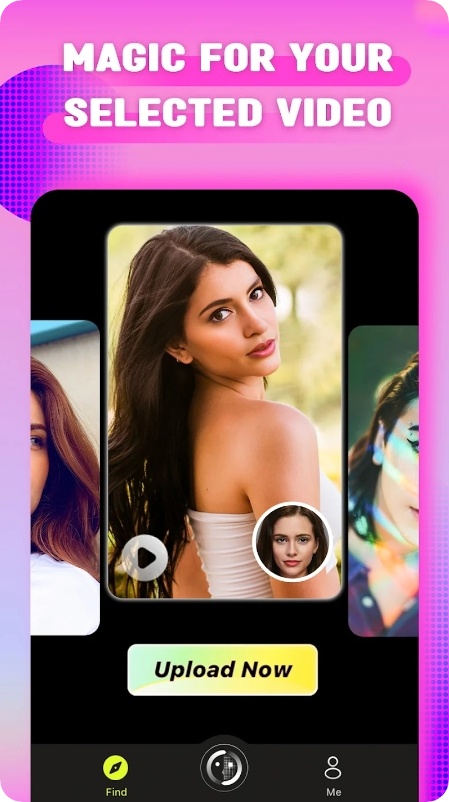 Downloads: 100K+
Customers rating:

(4.3 / 5)

Mivo
This is the kind of app that lets your imagination run wild. By simply taking a selfie, you can make hilarious deepfakes that will leave your pals in fits of laughter. The app uses AI tech that lets you make high-quality vids without any effort. All the face pasts get applied precisely, making every clip look super realistic.
Thus, you can easily fool your pals and fam into thinking you've switched faces with celebs or your fave heroes! With easy editing and a plethora of templates, FX, and transitions, the process is both simple and enjoyable.
Plus, the distinctive transition follows the exact music rhythm, resulting in a professional-looking video. The app covers a vast music collection you can use to take the vids to the next level. Whether you need a funky beat for a dance video or a soothing melody for a romantic montage, you're sure to find the ideal track.
You can even use it to make a slideshow and merge multiple pics into one without quality loss. All these features are free, and the app doesn't add watermarks as you share the clips.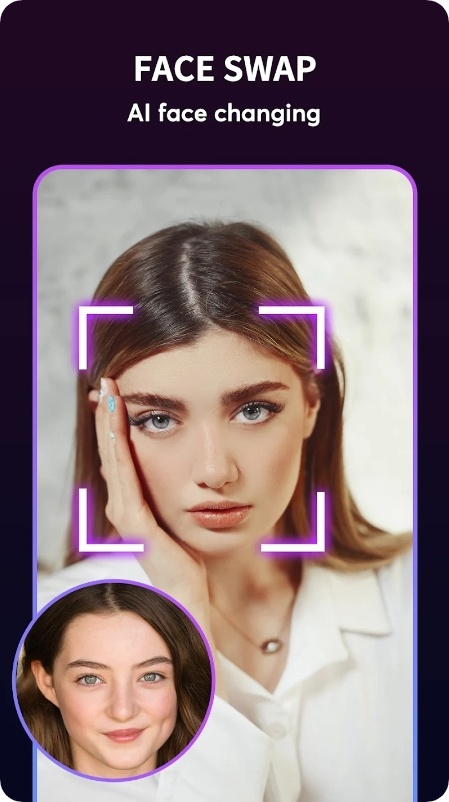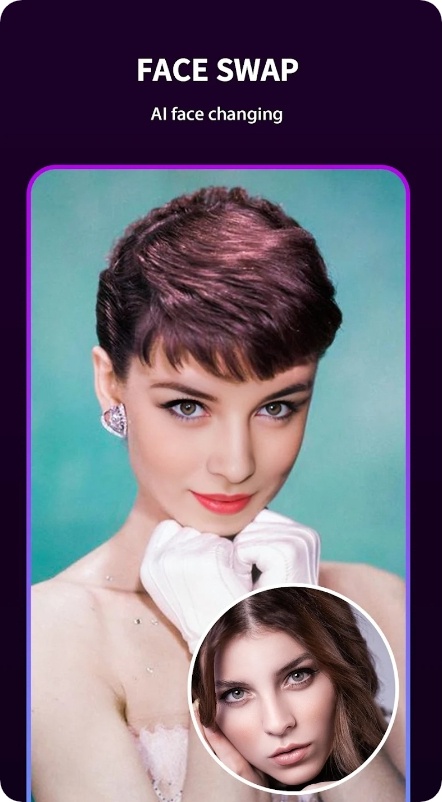 Downloads: 50M+
Customers rating:

(4.2 / 5)

Check also: 11 Best Gender Swap Apps
FaceMagic
Here's the ultimate deepfake app that lets you make cool vids in a blink of an eye. It's one of the coolest AI instruments on the market, as it has so much to offer. You'll get to easily create funny vids, enliven your pics, and make laughable memes to share with your pals.
If you're a movie buff, then you'll love being able to add your face to the clip of your fave scenes. The app also offers an up-to-date source of short vids, GIFs, and pics that you can use to make viral content.
The app is effortless to use, and you don't even have to be tech-savvy to get started. The UI is incredibly intuitive, and you can have your first deepfake ready in minutes without doing much.
Hereby, you'll get to face-swap multiple people at once. That's right, you'll be able to reface all the people from a group pic and make laughable compositions that will have everyone laughing out loud. Plus, you can play with live swat tools and gender swaps, which are sure to make for some seriously funny content.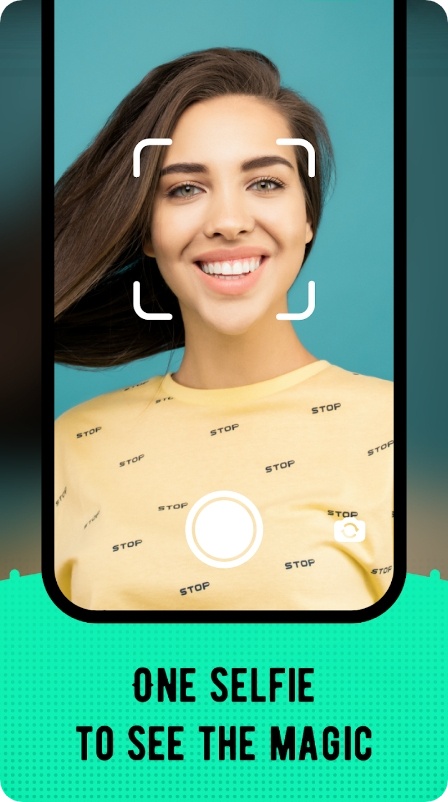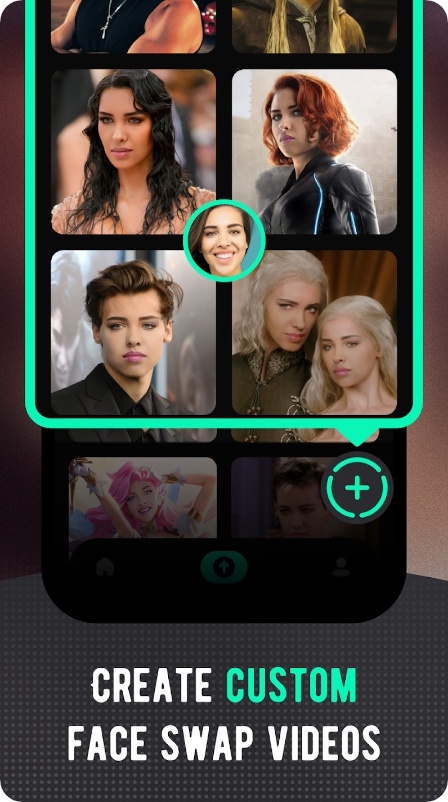 Downloads: 1M+
Customers rating:

(3.9 / 5)

DeepFaker
With this one, you can easily morph any face in your vids with just one selfie. Yes, you read that right! One selfie! The app uses smart AI tech that lets you merge and morph pics seamlessly.
You can pick any vid, select the face you would like to deepfake, and that's it. With just one click, you'll have a funny and even shocking clip that you can send to your mates and fam.
You'll be pleasantly surprised by the animation quality! They are so realistic that it is almost scary! Not only that, but the app also covers a baby face filter, and it is truly hilarious! You can even try live swaps by using a built-in cam if needed.
The app lets you edit multiple people, and it works great with group pics as well. The app is super simple to use, and the results are always excellent. Whether you want to switch faces with a celeb or anyone else, this app can do it all! And once you've made your masterpiece, you can easily share it with mates and fam on socials.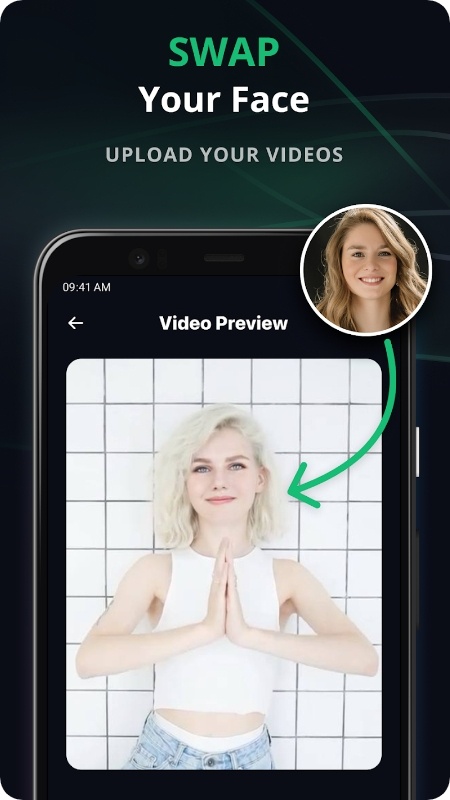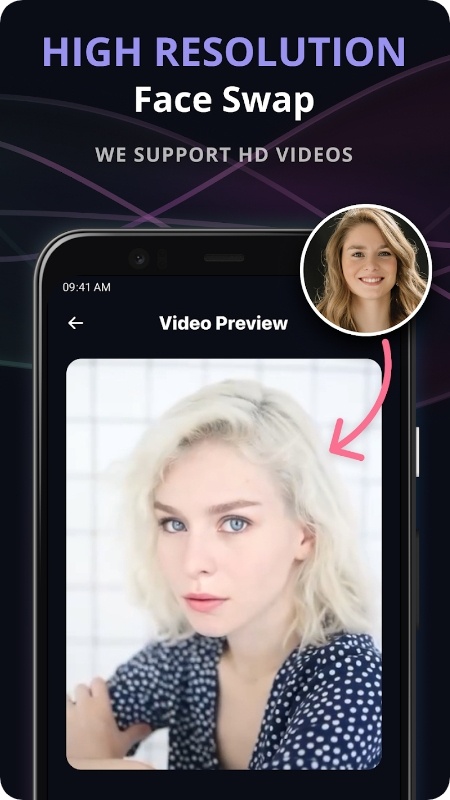 Downloads: 10K+
Customers rating:

(3.8 / 5)

FaceSwapper
If you want to generate deepfakes with minimal effort, this app is a great tool for that. It uses some seriously impressive AI tech that lets you switch faces in vids, pics, and all kinds of digital content. Whether you want to turn yourself into a celeb lookalike or just create some laughable short clips, this app has got you covered.
The deepfake instrument is truly impressive. It lets you switch faces between multiple characters simultaneously, and the results are so seamless you won't believe your eyes. The app does a great job capturing your face and fitting it to any other vid of your choice.
Plus, the app is fully automated, so there's practically nothing for you to do here. You don't need to be some kind of tech wizard to make a great clip. Just pick your source material and let the magic happen.
There are tons of preloaded movie characters and celebrities to pick from, or you can even load your own pics and get creative. And best of all, you can trust the app to keep your personal information safe. It won't collect or send any facial information to external servers, giving you total peace of mind.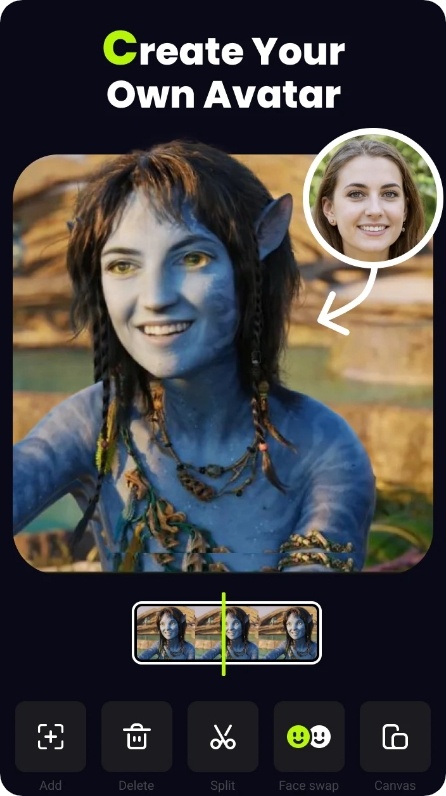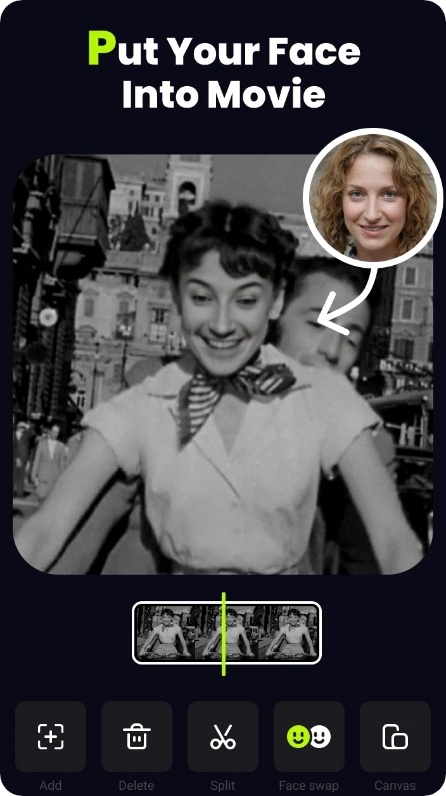 Downloads: 5K+

You may also check: 15 Best Body Swap Apps
Facemix
And lastly, there's an app that helps you to make vids that will go viral. It lets you put your face in any vids with smart deepfake technology. All you need is to load a pic, select a template for a deepfake, and wait for the app to do its job. One of the best things here is how realistic the clips turn out. It perfectly fits your face into the vid of your choice, creating lifelike facial expressions that will surprise you every time.
But that's not all. The app makes sure you don't miss a single trend out there. The app constantly updates its temple base to include the latest trends and pop culture moments, so you can always stay on top of the latest tendencies and create content that's fresh and exciting.
Perhaps the most fun part of the app is the cosplay tool. With tons of cosplays to try, you can become any character with just a few taps. Whether you want to be a superhero or something entirely different, the app will make it happen. The app has a paid version, but there's a trial to test it out.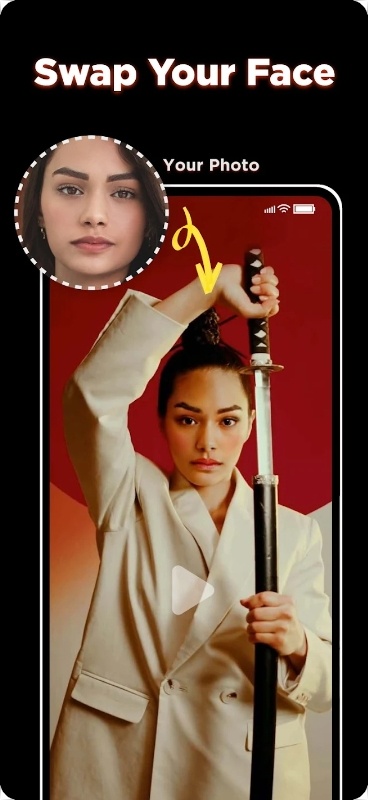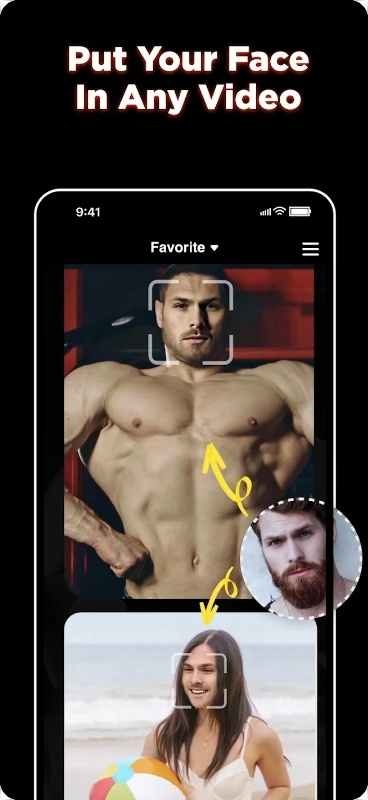 Downloads: 50K+
Customers rating:

(3 / 5)