If you are tired of the standard phone or tablet interface, you can easily change the appearance of your desktop, main menu, application icons, and other components, using special software. Our review presents the best free Android themes that can change the design of your device beyond recognition.
CM Launcher 3D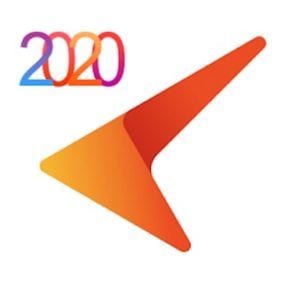 CM Launcher 3D is a set of three-dimensional themes on your smartphone, which will be a good replacement for the usual screensavers and effects.
An interesting feature of the program is an impressive collection of visual effects, which are designed using 3D-technology. The application will allow you to set up live Wallpapers and make the startup screen stylish and individual. Become a designer, change the user interface, create your own collection of themes and backgrounds. Also, you can use a set of additional tools: flashlight, calculator, etc.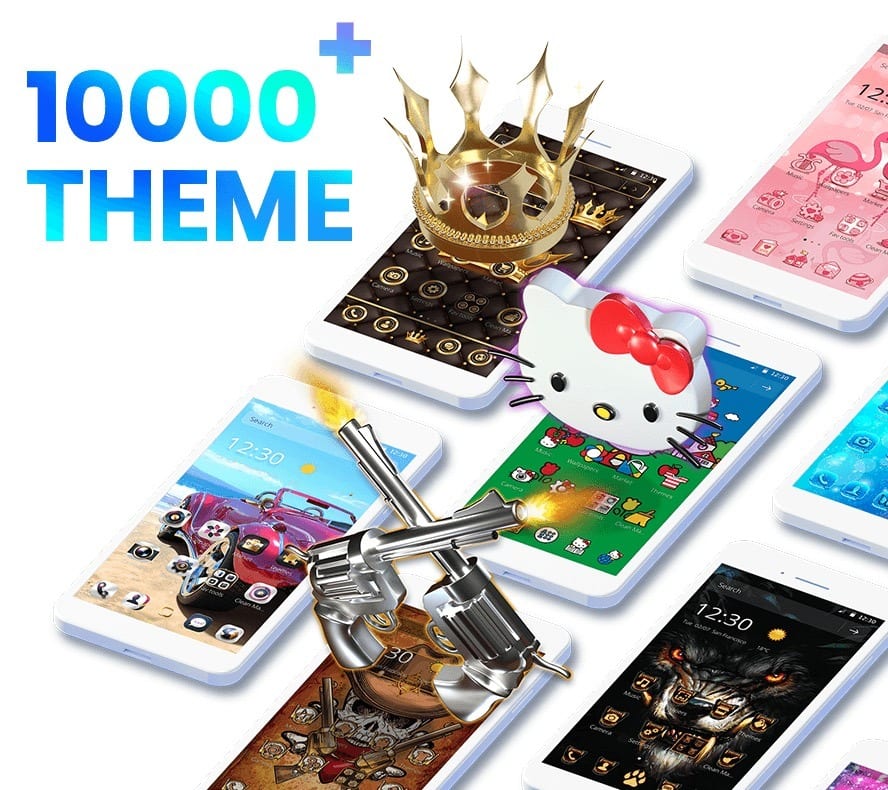 All the above-listed not only looks beautiful but also works magnificently. The utility offers 3D wallpaper, useful widgets, navigation windows and so on. The application has some possibilities for optimizing system processes. Any owner of the program will be able to clear the system memory in a few clicks to increase the speed of other applications.
The main features of CM Launcher:
Widget with popular programs. At the bottom of the screen, there will be four icons with the most used applications. The user can replenish their number himself.
A widget with a plus, which is called "other applications". A single tap opens a special shop where you can view and download the most interesting programs from the group. The choice will depend on which folder you are in. Download the program via Play Market;
Personal cleaning of the system. In one tap, clear the memory of unnecessary files and processes to optimize the system and work.
Verdict: CM Launcher is a very lightweight launcher that allows you to conveniently and beautifully organize all the applications on your Android device. At the same time, you will have a lot of additional functions at your disposal. Set personal 3D themes, live wallpaper and screen lock system and create a stylish interface!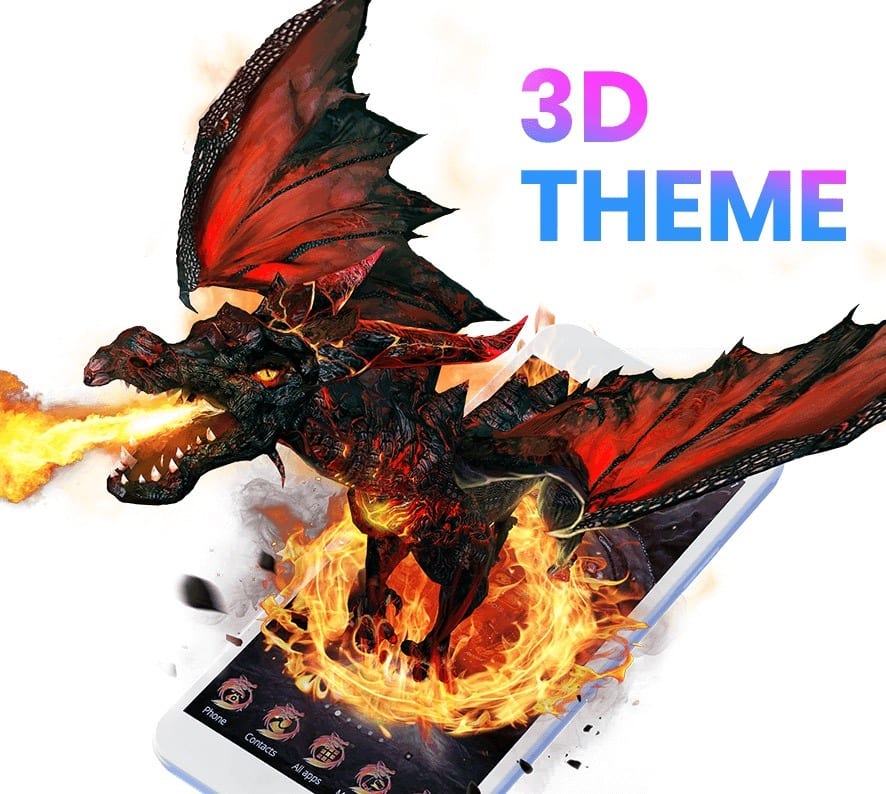 Downloads: 1 000 000 +
Customers rating: 

(4.4 / 5)

You may also like: 17 Apps to get HD wallpapers for Android phone
GO Launcher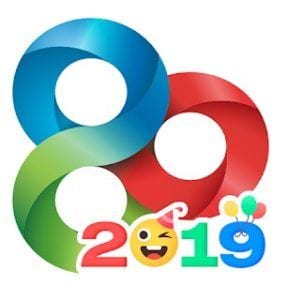 GO Launcher is an application to fundamentally change the look and feel of your phone's desktop. It has a high speed, nice design, widgets and most importantly, exquisite, unusual themes.
Absolutely any user will be able to set up the smartphone to his taste, and for this purpose, all the features have been developed.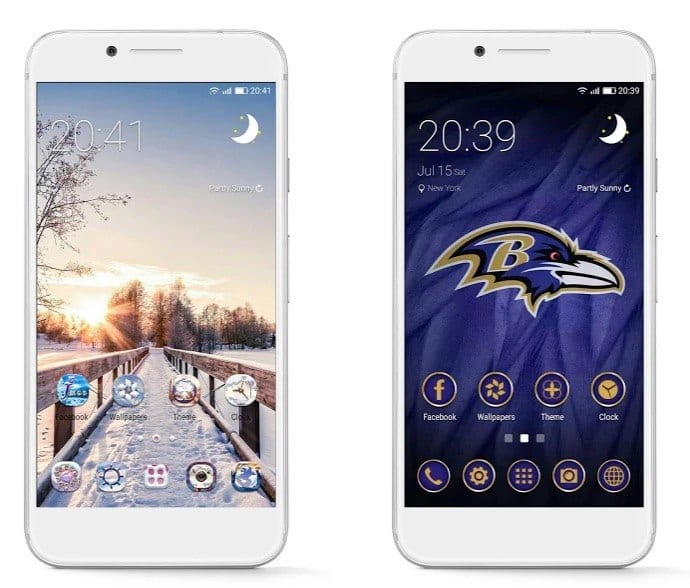 There are many different themes for Go Launcher. They are made in an interesting way. The theme is a separate application that you need to download through the Go Store or Android Market.
In fact, the themes can be divided into two types:
Changes the icons and wallpaper.
Changes widgets.
Themes can be combined, for example, the bottom bar from one, icons from the other, the background image from the third.
Features of GO launcher:
10000+ free mobile themes;
HD wallpapers;
20+ screen and drawer animation effects;
A preview screen is available.
Verdict: The program has a lot of settings, thanks to which you can make the interface of your Android exactly as you want. You can adjust the colors, size of icons, visual effects and much more.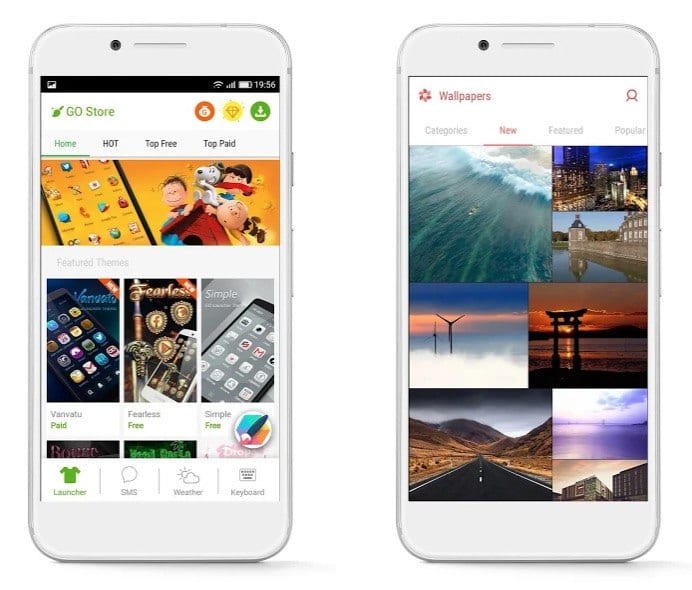 Downloads: 100 000 000 +
Customers rating: 

(4.5 / 5)
C launcher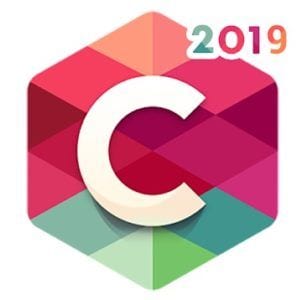 C Launcher is one of the best alternative launchers for Android devices. This application stands out with a large number of settings and a convenient interface.
C Launcher is well thought out in terms of usability. At the first launch, the program groups all available applications on the device into categories such as books, business, media, social, photos, games and much more.
C Launcher has many design themes and widgets. To add new elements to the desktop, you need to click on the free area, and then the list of possible options will appear at the bottom of the screen.
The main features of C Launcher:
Smooth animation of all actions;
More than one dozen supported languages for the interface;
Practical interface and easy access to the most needed and used functions of the system;
The ability to hide your apps and games, as well as put extra protection on your smartphone from prying eyes;
A huge number of wallpapers, themes, and widgets to personalize your smartphone;
A quick search of the necessary program and an opportunity to get rid of the garbage in one click.
Verdict: Compared to other launchers, C Launcher is quite compact and convenient, and according to the developers, it is also very energy efficient. A variety of customization tools from live wallpaper to special programs to remove unnecessary files and disable unused programs are available.
It is also worth noting that C Launcher supports more than 10 interface languages. The only drawback of this application is somewhat limited functionality compared to the leaders of this segment, which is compensated by the ease of use, compactness, and speed of work.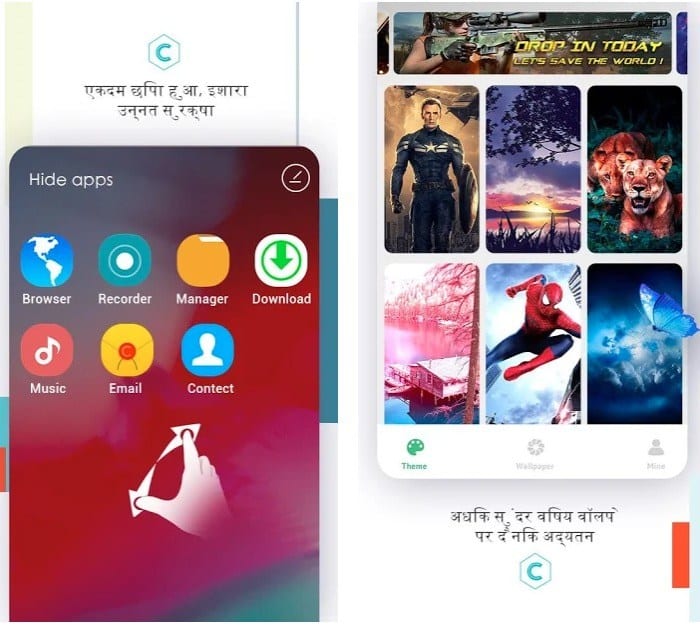 Downloads: 10 000 000 +
Customers rating: 

(4.6 / 5)
APUS Launcher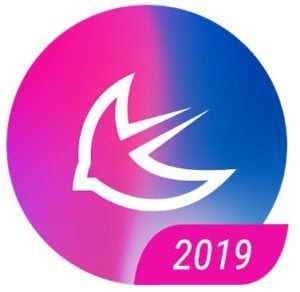 APUS Launcher is an Android personalization application and is an alternative launcher, which is characterized by a compact installation package and a high speed of operation.
By default, APUS Launcher has three desktops. At the top of the main one is the search panel, just below the time and date. All this is implemented as widgets and can be moved or deleted.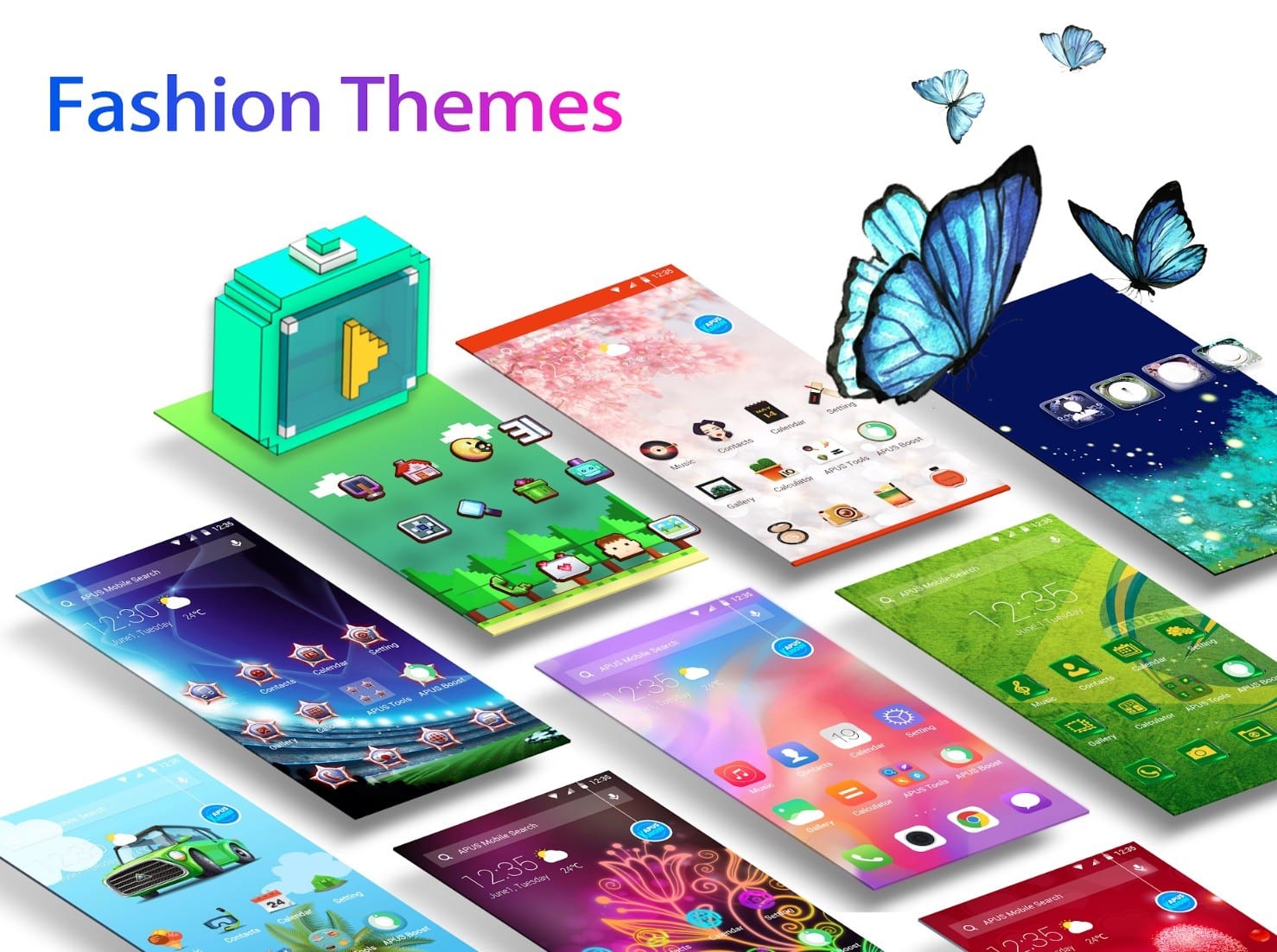 Once APUS Launcher is installed, frequently used applications, such as Facebook, Twitter or WhatsApp, will appear on the main screen (provided they are installed on the device), and the panel at the bottom of the display will contain the camera, contacts, phone, and browser.
Some applications will be automatically grouped into categories, such as games, tools, media, and will be accessible from the appropriate folders on your desktop. The set of such folders is set by default.
In addition to the installed applications, the launcher displays the proposed applications for installation.
The main advantages of the APUS Launcher application:
Smooth operation and responsive management;
Significantly increase the battery life of your device;
Non-trivial and modern design;
Possibility to change the themes;
A catalog of wallpapers in high quality.
Verdict: Due to the compactness of APUS Launcher, its settings are very limited, you can choose another design theme, change the wallpaper or add some widgets. There is also an icon to access quick settings, where you can turn on WiFi, Bluetooth, adjust the brightness of the screen, etc.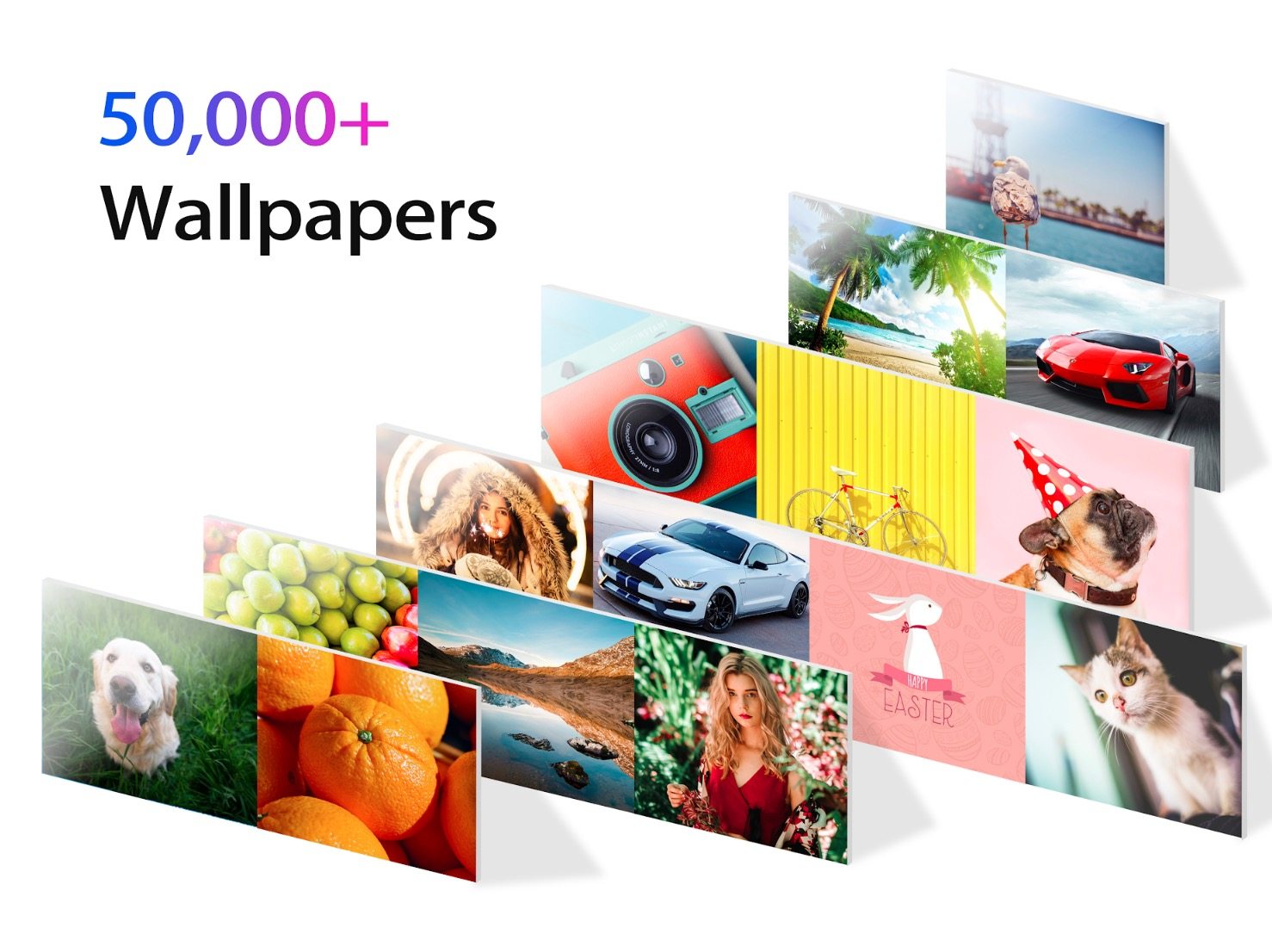 Downloads: 100 000 000 +
Customers rating: 

(4.5 / 5)
Wallpaper Theme +HOME Launcher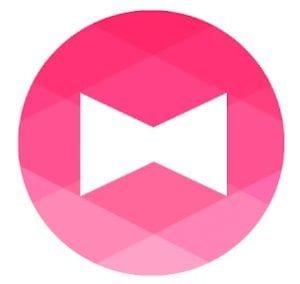 An incredible transformation of wallpaper, icons, and widgets now is easy to manage with this free launcher! Choose from a variety of more than 1000 types of themes!
The main features of Wallpaper Theme +HOME Launcher
Change wallpaper, icons, clock widgets and search in one motion.
Easy to operate, even for beginners.
More than 1000 kinds of themes! Lots of cool, cute and stylish designs!
Convenient menu with frequently used applications: camera, calendar, map, alarm clock, gallery, etc.!
Create your own design with the "frame" and "sticker" functions, which can be freely placed anywhere on the main screen.
Verdict: Created in Japan with "Kawaii" as its core concept, Wallpaper Theme +HOME Launcher has garnered great acclaim from thousands of users. Download it immediately and start making your smartphone truly YOURS!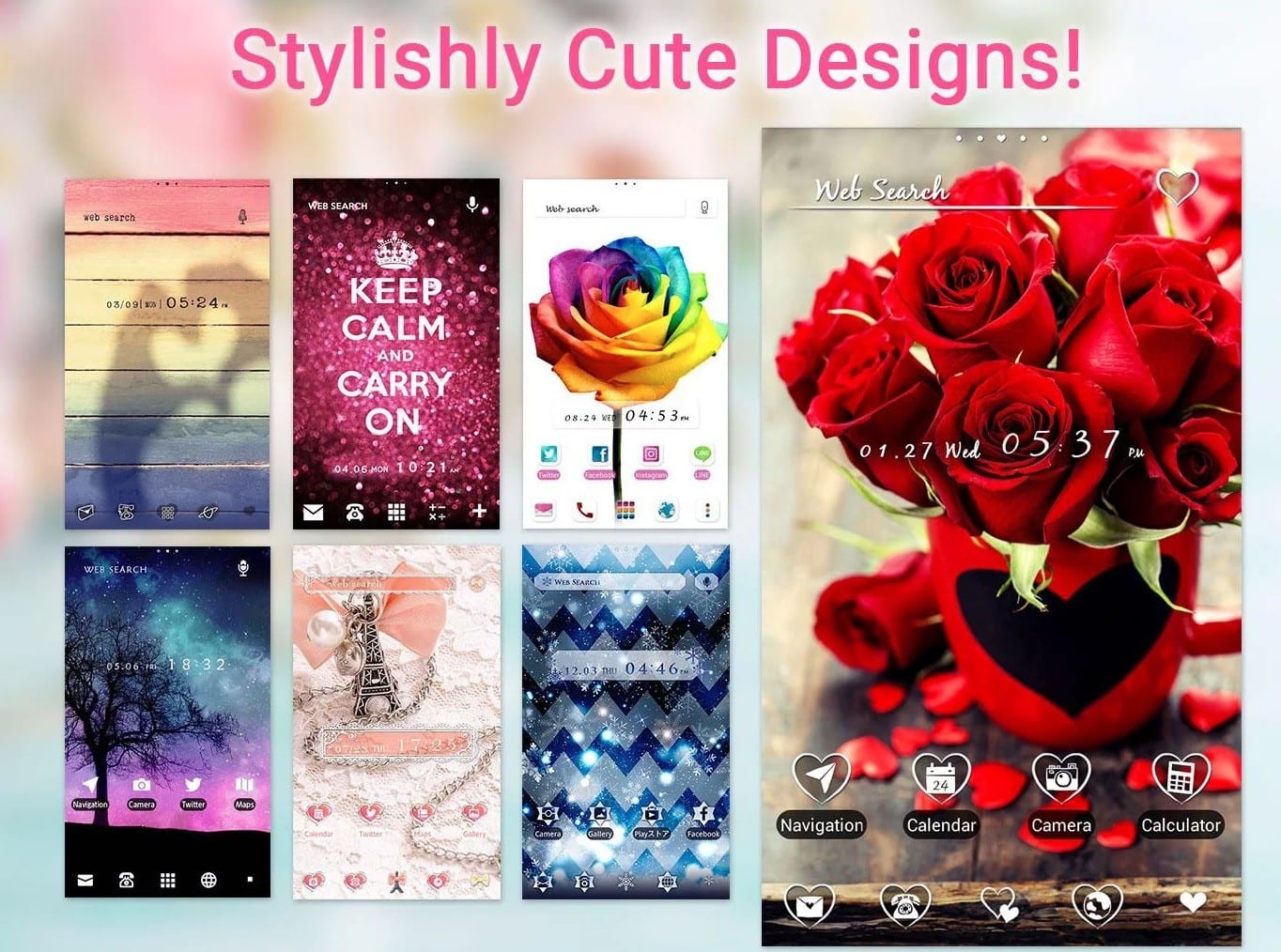 Downloads: 10 000 000 +
Customers rating: 

(4.2 / 5)
XOS Launcher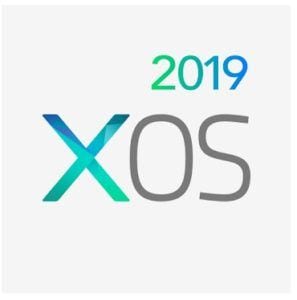 XOS Launcher is a high-quality launcher. The interface imitates the appearance of an iPhone. Why buy a smartphone on Android, and then use the launcher changing it to Apple, the question is interesting.
However, these programs are in high demand, so the developers continue to create such products. This launcher is quite good, so you can try it.
The application completely changes the appearance of the standard launcher and adds almost all the options of the Apple launcher. That's why a huge number of users are happy to note its quality build. The main screen is divided into three main desktops, which have all the necessary options.
If you have long wanted to try such a system, you can safely download this application.
Verdict: XOS Launcher is an extremely interesting application, with which you can create an iPhone interface on your Android device. That's why thousands of users rushed to try it.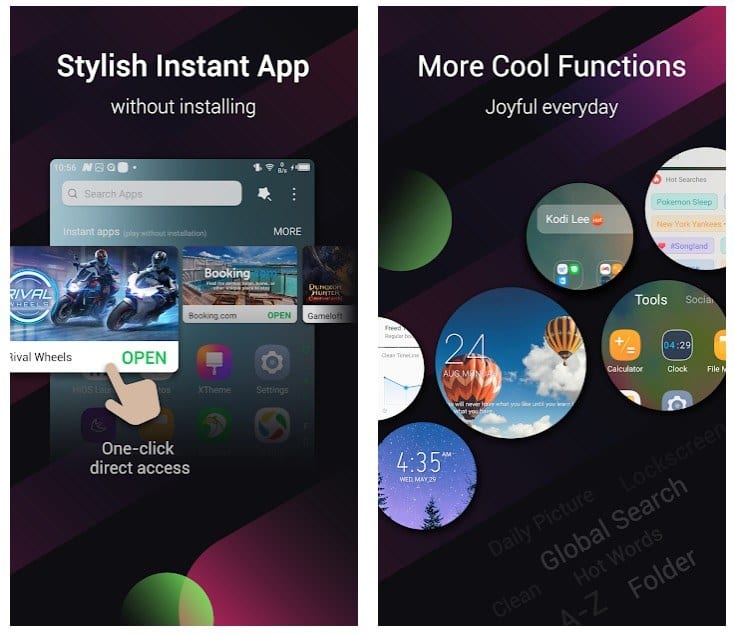 Downloads: 50 000 000 +
Customers rating: 

(4.7 / 5)
Microsoft Launcher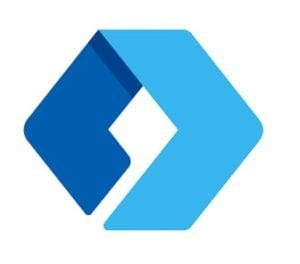 There are a lot of launchers for Android, but Microsoft Launcher stands out among them. Thanks to its functionality, it is able to make working with a mobile device much easier and more understandable.
It should be noted that during the development of Microsoft Launcher all the wishes of ordinary users were taken into account. This made it possible to create a convenient and clear application.
You won't have to spend precious time searching for the program anymore, because everything will be conveniently sorted by the frequency of use. Choose from light, dark and transparent themes to suit your style.
With one click, you can access previously used photos, programs, files, and call lists. The application will remember all your actions and create a convenient interface that will be located on the second desktop.
Verdict: If you want to optimize your device – install Microsoft Launcher! Mircosoft Launcher is a great launcher for Android, which has a lot of really useful features and a beautiful interface. You can even specify in the settings that the wallpaper of the desktop is updated daily with the best image of the day in Bing.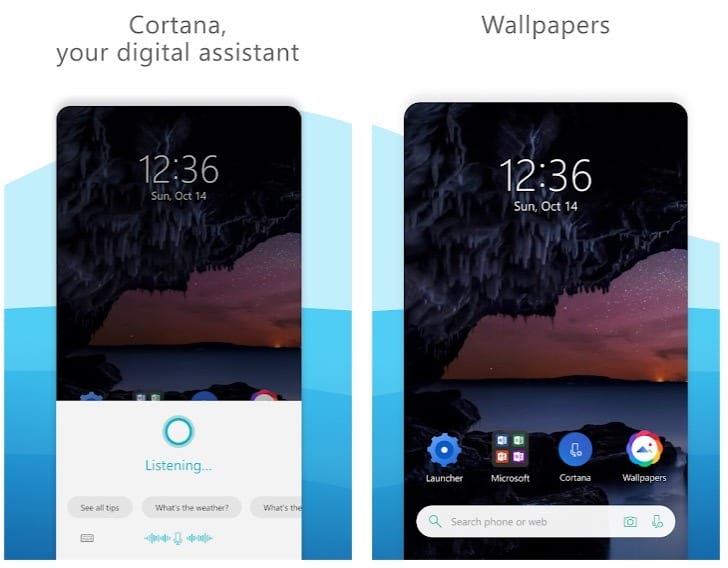 Downloads: 10 000 000 +
Customers rating: 

(4.6 / 5)
New Launcher 2020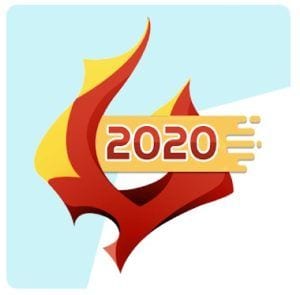 This is a beautiful new version of Launcher 2020, inspired by nature, with fractal shapes and unique style for new application icons, living wallpapers, and abstract HD wallpapers, interface folders and applications.
Download this new launcher right now and get a stylish look for your Android!
The main features of New Launcher 2020:
3D Wallpapers;
Fast and simple user interface: beautiful home screen, intuitive personalization options;
Custom icons and new launch themes for 2020;
Additional icon packages will be added;
Quick access to thousands of custom 2D and 3D themes.
Verdict: It works very fast and doesn't hang at all. New Launcher 2020 can also apply themes from most other free custom launchers – try and see for yourself and set up your home screen!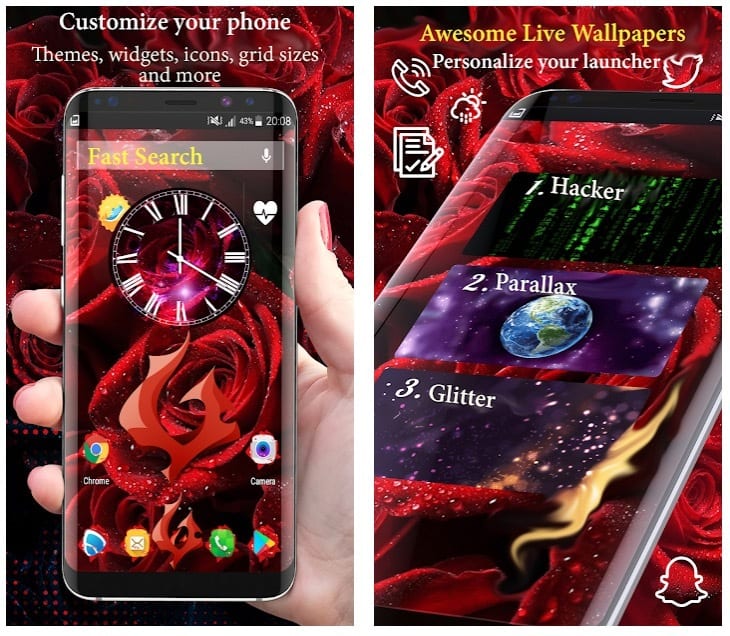 Downloads: 5 000 000 +
Customers rating: 

(4.4 / 5)
Ace Launcher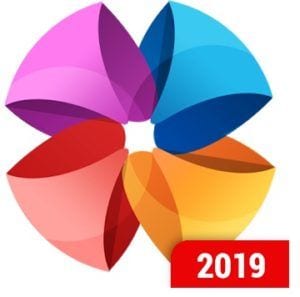 Ace Launcher is a free and useful launcher. With its help, you can easily find and manage applications. Simplicity and convenience in use are the main advantages of the program.
It offers a variety of beautiful themes with different styles. Say goodbye to the default launcher, here you can find more interesting backgrounds. Such as the 3D style theme, the waterdrop style theme, etc.
The main features of the application
Smart home screen
Customize your own style: different layout styles and font size, you can choose your favorite.
3D Transition Effect: Fantastic 3D effect, you'll love it.
Easy to find apps: you can order apps by name or time.
Set up your gesture: Tap, double-click or move, and set up your own gesture.
Beautiful weather widget on the main screen.
Verdict: More than 100 personalization options. Works perfectly on any device, including the cheap ones.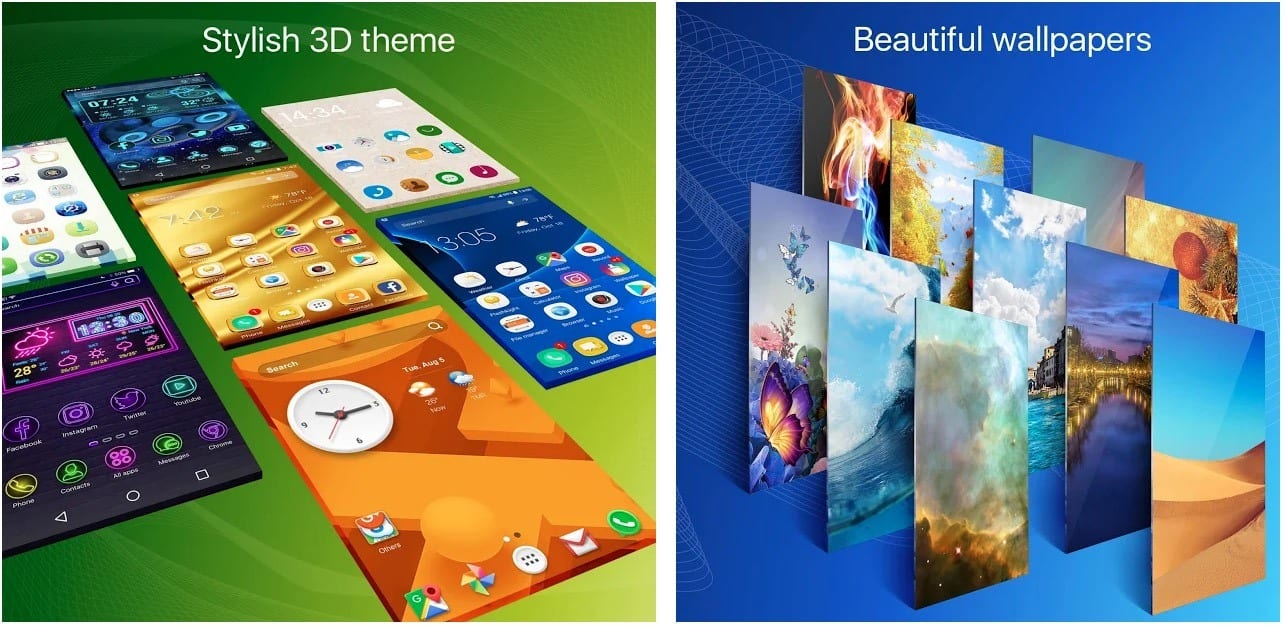 Downloads: 1 000 000 +
Customers rating: 

(4.4 / 5)

Solo Launcher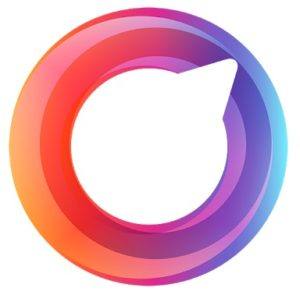 Solo Launcher is a simple, elegant Android launcher that not only helps you make your device look great, but also provides you with a variety of gesture commands and features that improve the way you use your phone or tablet.
The first thing that will amaze you in Solo Launcher is that it's a really great launcher. The design of the interface is elegant and very stylish, in many ways surpassing Google KitKat. Even the system icons have a style that fits well with the rest of the interface.
For downloading themes and other content there is a special service called Solo Play, which can be accessed directly from the application. Solo Launcher has a lot of advanced visualization tools – adjustment of animations, effects, etc.
Solo Launcher has a nice set of unique, exclusive widgets that perfectly harmonize with the style of the program. Among them world time, battery assistant, memory assistant… You can access a number of very interesting widgets.
Verdict: Solo Launcher is a tool of surprisingly high quality. Visually Solo Launcher looks very stylish regardless of the chosen design scheme. The user can quickly change the wallpaper, theme, add icons or widgets.
Not very often you will find a launcher, which is as reliable as Solo, and also a very good replacement for other well-known launchers.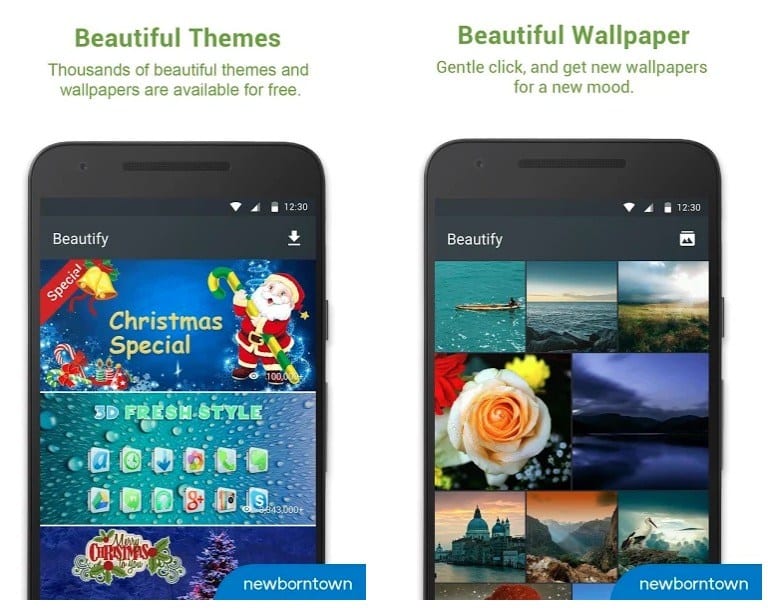 Downloads: 100 000 000 +
Customers rating: 

(4.3 / 5)
New Launcher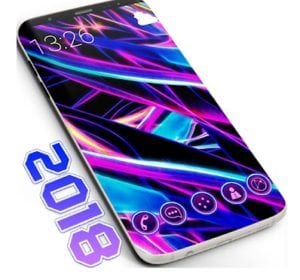 New Launcher 2019 – an indispensable application for easy work on Android devices, presenting great themes of gadgets design.
When you download the program, you will get the full version of the software, which will make your phone unique and colorful. Install fantastic wallpaper or run the lock from the main screen.
Your smartphone is waiting for updates – download three-dimensional icons and backgrounds for your desktop. After downloading it doesn't require complicated settings – run the program, and it is activated on the phone. The platform works more productively than the previous ones, the wallpaper base is regularly replenished.
New themes can be seen in the store – go there from the application. In the program, you personalize the icons, create a convenient launch of frequent applications. An intelligent folder is automatically created, which places utilities on the same topic in groups.
Don't forget to use widgets. All user data is stored in accordance with the privacy policy. The program is compatible with Android version 4.1 and higher.
Verdict: This launcher theme brings a personalized interface, which contains cool unique icons and awesome background decorations. It's easy to use, and just overall smart.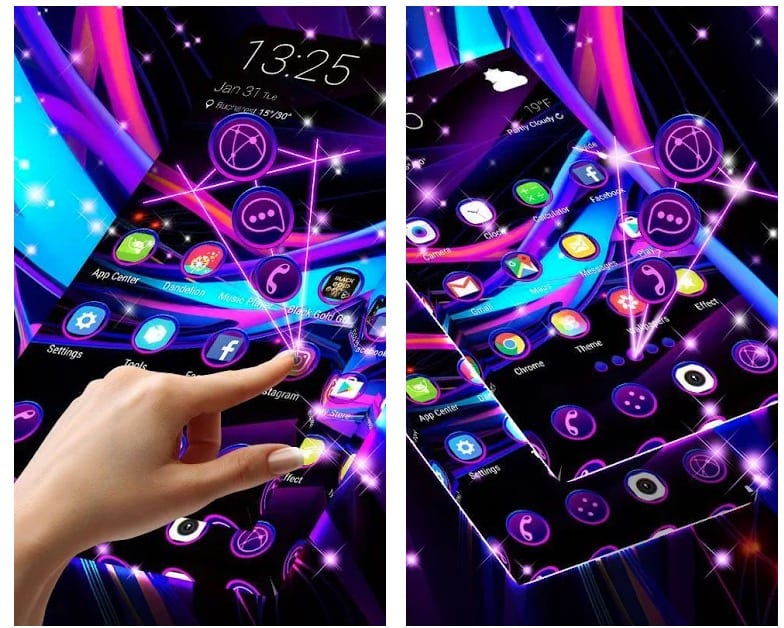 Downloads: 10 000 000 +
Customers rating: 

(4.4 / 5)
3D Next Tech Theme Launcher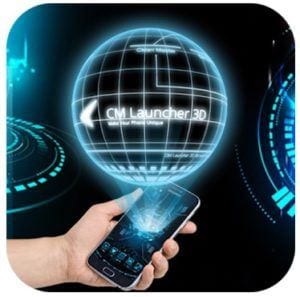 3D Next Tech Theme Launcher – personalize your phone with 3D wallpaper and run gyroscopic wallpaper. Decorate your smartphone screen with unique pictures taken by NASA!
Activate live wallpapers, create a stunning launcher with interactive effects at the touch of a button and wait for incredible surprises. Take advantage of 3D technology to seamlessly switch between programs and a simple navigation screen. In addition, the application protects personal data from unauthorized access, has the ability to sort widgets to make your desktop look neat.
With the utility, you can become a designer by creating your own living 3D wallpaper. The program is compatible with all Android devices. Discover thousands of sets of different backgrounds, depending on personal preferences.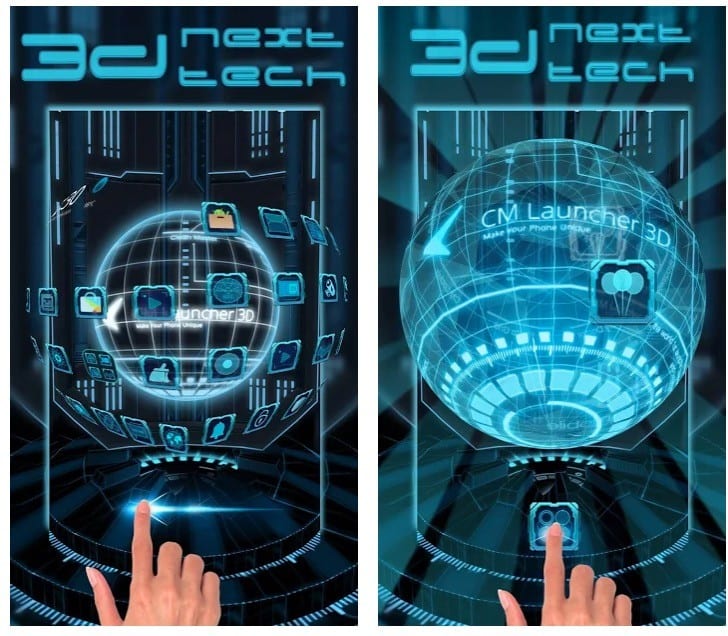 Downloads: 1 000 000 +
Customers rating: 

(4.7 / 5)

Evie Launcher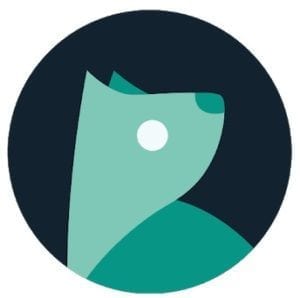 Evie Launcher is an excellent launcher, made in a minimalist visual style.
The program will allow you to change the appearance of the device's home screen, making the desktop more convenient to use. After installing the application, the style of displaying icons and folders will be changed, and there will be an additional menu hidden on the left, where all third-party products will be sorted by categories.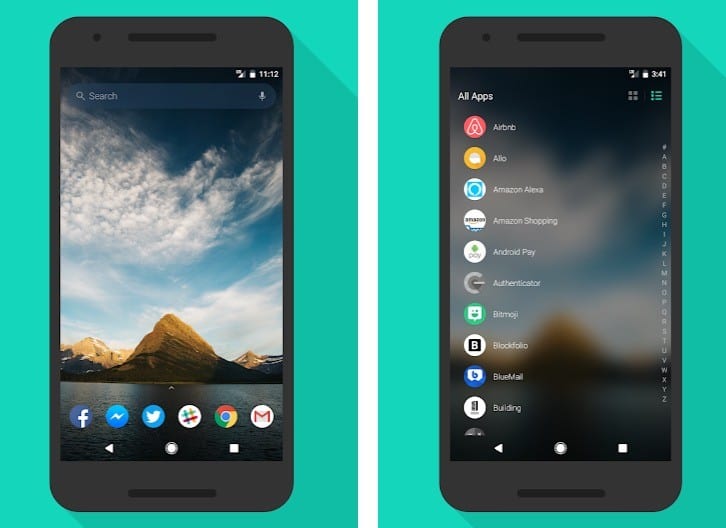 The project allows you to import the location of icons and widgets from the previous desktop, which saves time on the initial setup.
The additional interface not only groups applications and widgets but also can provide access to the settings of the launcher itself. In addition, through the search field at the top of the screen, you can now find not only information on the Internet but also installed programs.
As usual, the user will be able to change the background image, size of icons and personalize the launcher to his liking.
The program pleases with speed and responsiveness. There is no advertising.
Evie Launcher is one of the best launchers currently available in the Play Market. The project will not only transform the desktop but also make it much more convenient and efficient.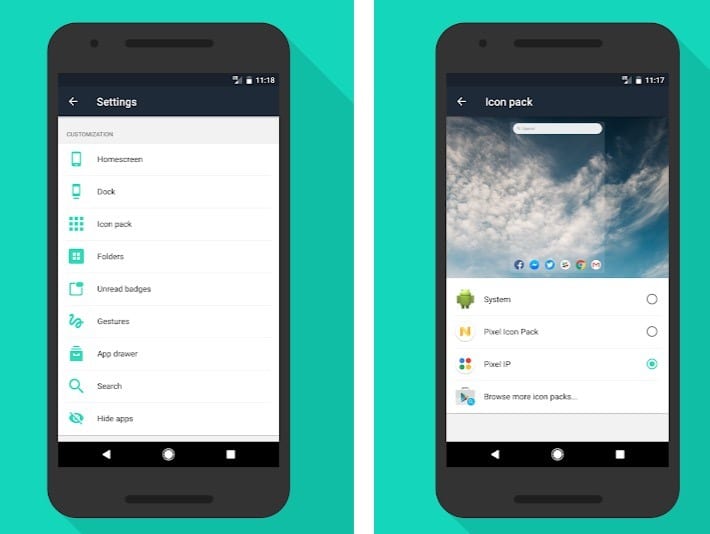 Downloads: 5 000 000 +
Customers rating: 

(4.6 / 5)

Smart Launcher 5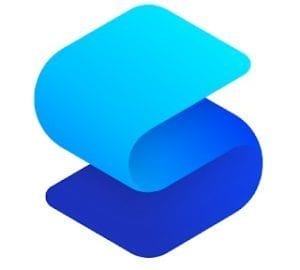 Thanks to Smart Launcher 5, your smartphone will work much faster and be easy to use. Using this program you will be able to change the color scheme and use the original wallpaper.
A distinctive feature is that Smart Launcher automatically changes the theme colors to match your wallpaper.
It is also possible to use a variety of icons, its own customized format and try to use the theme Oreo. The big advantage is that the application is suitable for any device, icons in the smartphone can be controlled independently.
Applications will be automatically sorted, so everything will look top-notch. You can sort everything by category to make it easier to find. Even using one hand is enough to find something, move objects to the right place and understand the details.
You can hide the navigation bar in the application thanks to the special ultra mode – it will help to increase the space on your screen. The app is adjustable and can be installed and configured as you like and enjoy it.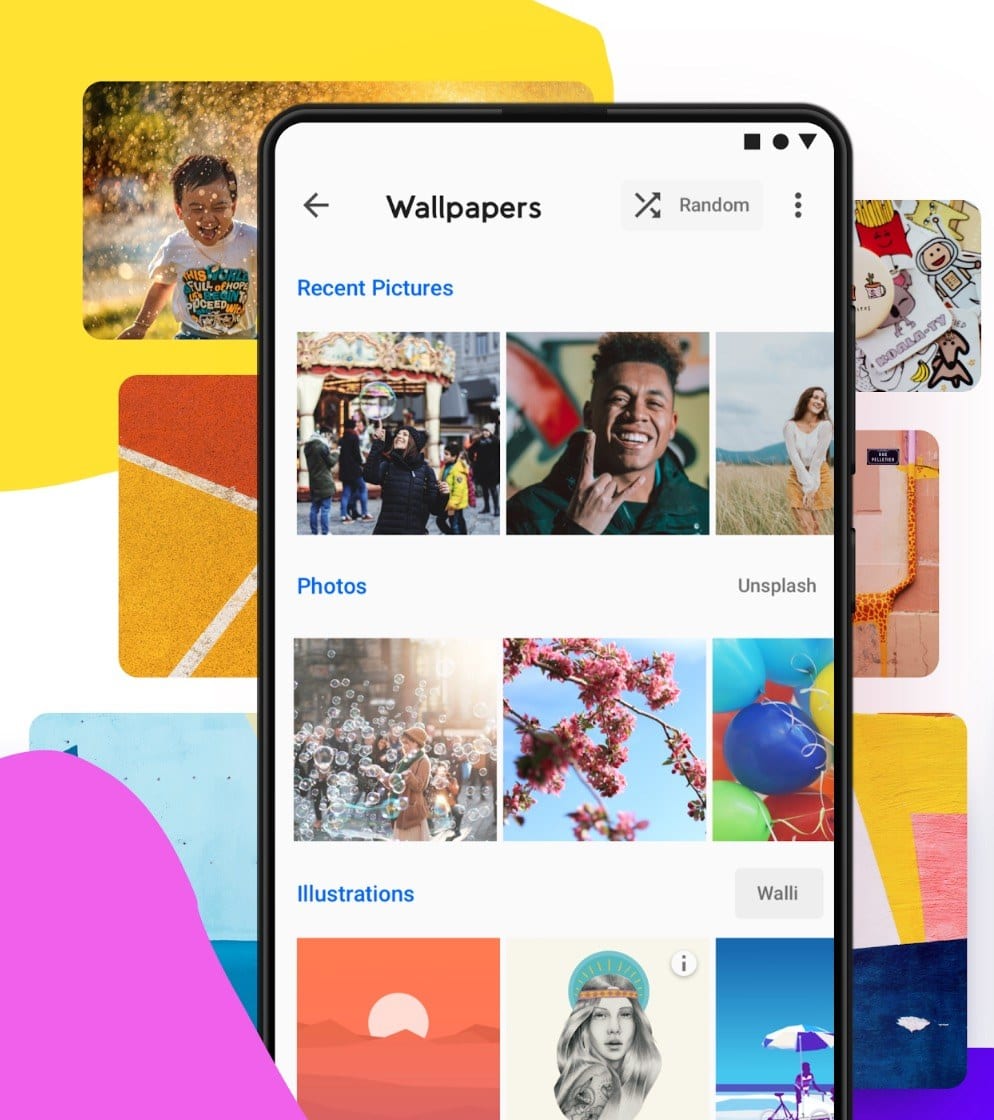 Downloads: 10 000 000 +
Customers rating: 

(4.4 / 5)
You may also like: 7 Best clock widget apps with seconds for Android
U Launcher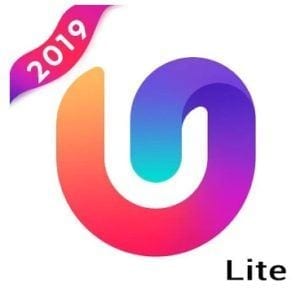 If you are tired of the standard menu of your smartphone and have long wanted to change something, there is good news for you!
Download U Launcher Lite, and you will get a universal tool to customize your favorite device. Add animations, modify the interface, install the original wallpaper on the desktop!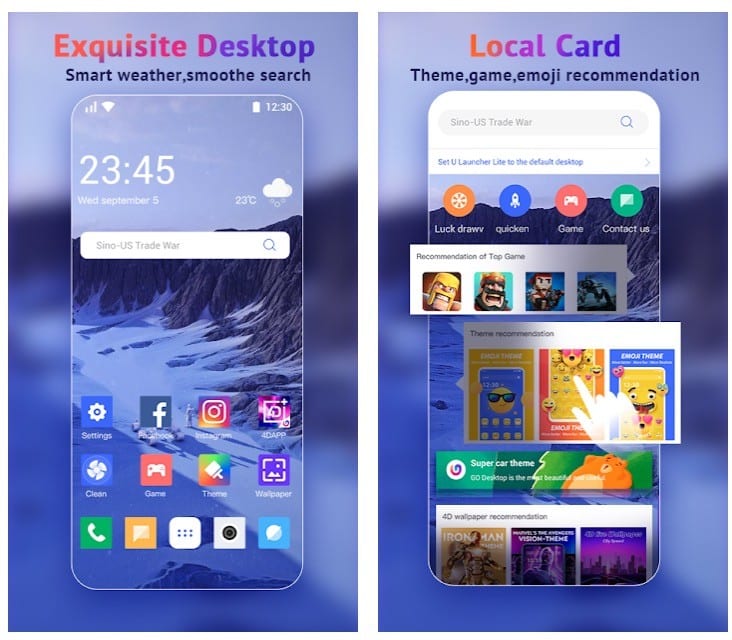 Based on the new themes offered in the latest versions of Android, this application allows you to configure almost any detail of the interface of your smartphone, which is set by default.
With U Launcher Lite, you can download countless themes. In the gallery of themes, you can even find themes that will make your smartphone look like it was released by another manufacturer. Change the appearance of the menu by adding new three-dimensional effects to the available pages.
This app is available completely free of charge and requires no additional investment. Change the look and feel of your device as you wish, advise your friends on how to use it, and share a positive experience.
Verdict: There is no doubt that U Launcher Lite is a great application to give your smartphone a fresh look. If your smartphone begins to look outdated, download this app and make a cosmetic repair of your device look without spending any time on it.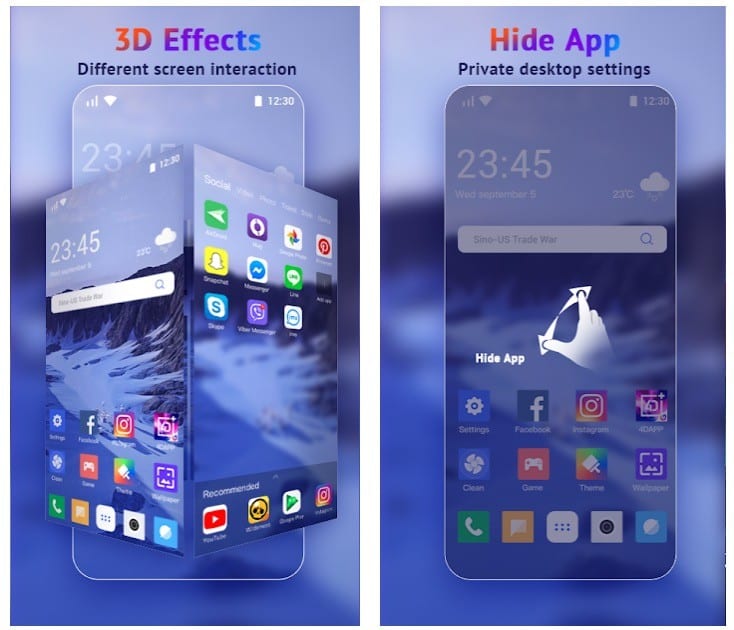 Downloads: 10 000 000 +
Customers rating: 

(4.5 / 5)