There are some games that just take your breath away – and Idle Arena is certainly one of these games. We have played it for days and still can't help stop. So, why this game worth downloading?
If you like this game you will probably like the article about the best idle game apps. 
First of all, there is nothing complicated in this game, as it features a user-friendly interface. When you start playing, the app provides you a quick and easy guide – so, you will easily understand how everything works there.  Well, the plot of the game is the following: this is a futuristic game that provides 4 factions.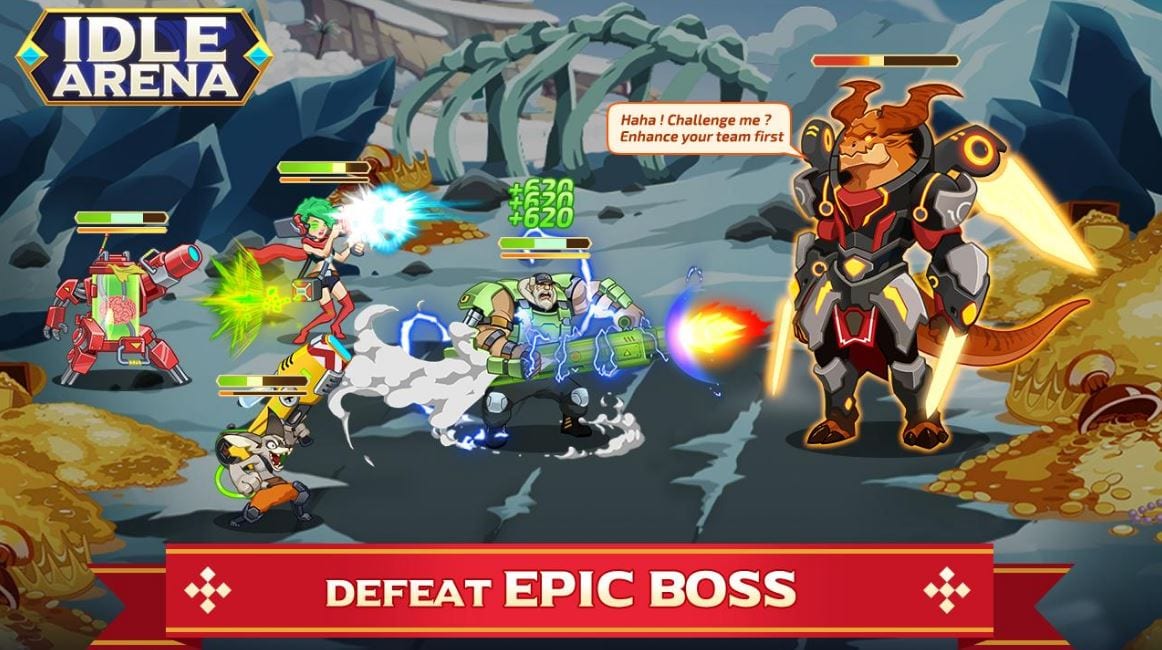 Your task is to choose heroes and apply their outstanding skills while battles. There is a special section for heroes, where you can select a preferable character and increase his skill level. Besides, for all victories, you will get prizes and awards. Even if you closed the screen of playing, you will still get your rewards!
Idle Arena game enables you to play in various modes. It provides you daily events – Arena of champions, World hunt, and so on. So, take part in any of them and get more trophies!  What is more, the app offers you to carry out tasks – accept challenges, and win battles. Plus, you can invite your friends and play with them together!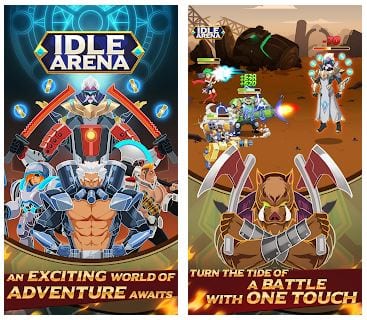 This game app boasts mind-blowing graphics and animations that is why you will be amazed while playing.  In case of any difficulties, you can contact tech support. They will help you to tackle all your problems at any time.  One of the biggest advantages of this game is the fact that it is not commercial.
But, if you want, you can purchase additional paid options. We have to admit that it is not easy to find such a qualitative game that would not ask for a regular fee.
Do you like manga? If you do, chekc out also the best gatcha games for Android. 
Overall, the Idle Arena app is full of stunning features and functions. Looking for an enthralling clicker-game? In this case, you should try the Idle Arena app. We truly believe that you will not regret it!