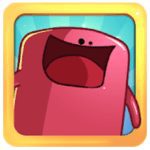 Mobbles is an amazing gaming application that is a wonderful blend of a simulator with an arcade.
Mobbles – a new game in the style of Pokemon, in which there's everything except fierce fights. Funny pocket monsters will appear on our Android-based smartphones thanks to a team called Mobbles Corp. The gameplay of the game is based on finding and taming cute monsters, just like in the cartoon Pokemon.
You can also check: 21 Cool farm game apps for Android
Gameplay
Gameplay in Mobbles is associated with your current location. You have to start to scan the area to find the places in which these funny monsters are hiding. Depending on where you are, you can find different monsters. Now there are more than 150 of them in the game and the population of Mobbles is replenished with new unique creatures. Once, having tamed a monster, you have to take care of it for a long time, developing it and raising the level.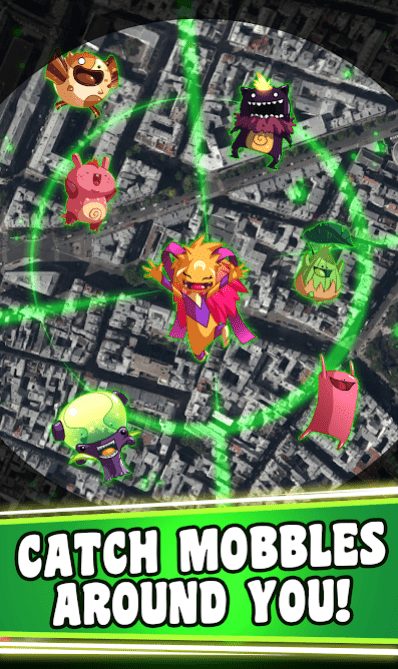 Game monsters
Game creatures are closely related to their master. Mobbles will tell you if they need anything (food, sleep, entertainment, etc.). Each of the monsters has its own habitat and themed decoration of the apartments. In addition, you can experiment with the appearance of your pets, dressing and decorating them.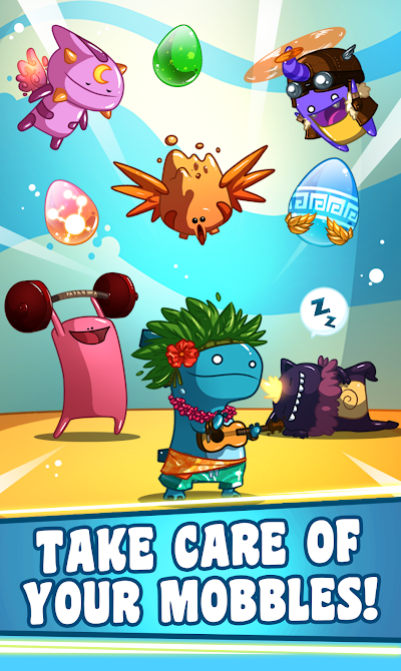 By worrying about the happy state of pets, you will receive crystals and experience that can be spent on in-game purchases and improvements. When a Mobble gets to level 5, he becomes independent and no longer requires you to carefully care. Monsters will be your loyal subjects, who will arrange battles among themselves. You can conduct special training for your wards, educate them and, of course, buy interesting items for monsters.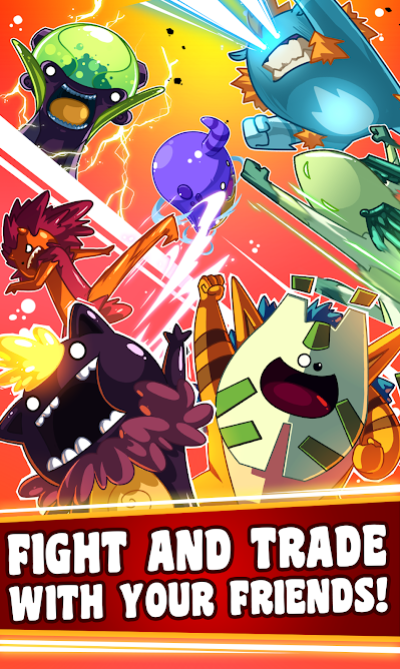 In Mobbles you can exchange monsters and make friends with other players.
The main features of the game:
Compete with friends in real time
Over 150 creatures
Over 200 rooms including suites for your being
Various achievements
Exchanging your monsters with friends
If you are delighted with the Pokemon style Tamagotchi games, then Mobbles is an application that will definitely suit you. Scan various territories, find monsters on them, take care of them and fight with your friends in real time. You will need to catch everyone to the last, located on the game levels.