Today I'm sharing with you my impressions of using the UNO multiplayer game apps.
First a bit of history. In 1971, a hairdresser in the USA got bored of playing simple cards and created something new and incredible for the time. And all members of his family enthusiastically began to play UNO. He realized that the game turned out to be very interesting and it could become an additional income. He started selling the game directly in his hairdresser's shop with the rules attached.
Today there are several electronic versions of the game for Android. After all, there isn't always the time and space to play in real life.
The board game UNO is very popular because it's simple, engaging, and fun. Not surprisingly, there are several variants of this game on tablets and smartphones too. UNO is a great example of how a card game can be really fun, even on Android.
UNO!™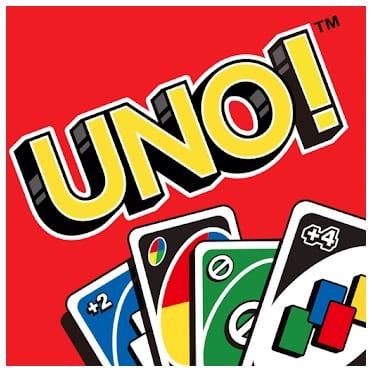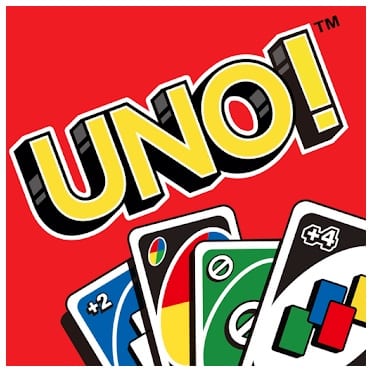 UNO is a card game that's widely regarded as one of the best in the world. A great interpretation of card games, with a bright, colourful interface that won't leave anyone indifferent.
The game offers a lot of features – you can play on your own, or invite a friend to play together, or compete against other players in a tournament.
You will be offered a lot of game modes, where each one is original and unpredictable. Have fun, and most importantly, play together in this fascinating game.
Participate in tournaments, win against other players and earn points and rewards. You can play an online game with other players as well as an offline game. You always choose your own game mode.
The game doesn't require a permanent internet connection unless you choose online mode.
The main features of UNO!™:
Taking part in various tournaments;
Communicate with other players during the game;
Win prizes by winning tournaments;
Play a classic game.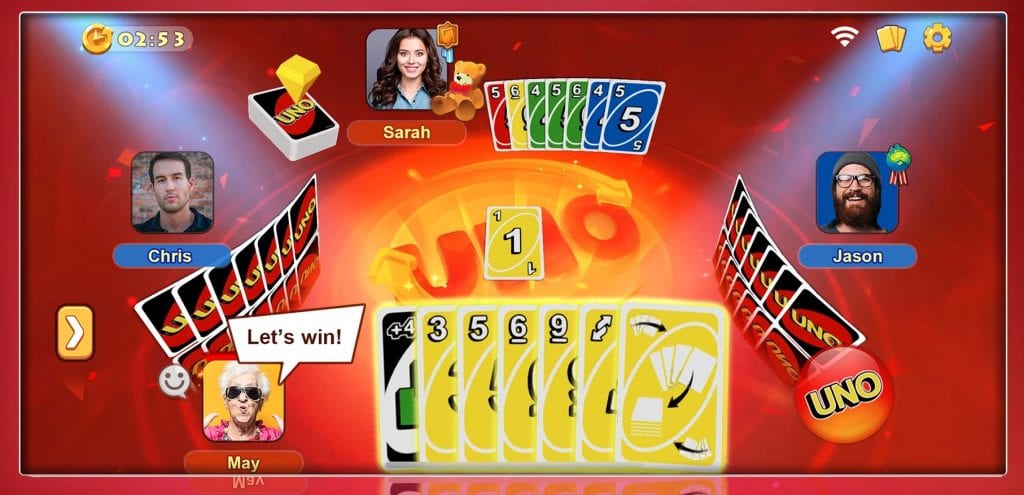 Downloads: 50000000 +
Customers rating:

(4.3 / 5)

You may also like: 11 Challenge Game Apps to Play with Friends
Card Party! Uno Online Games with Friends Family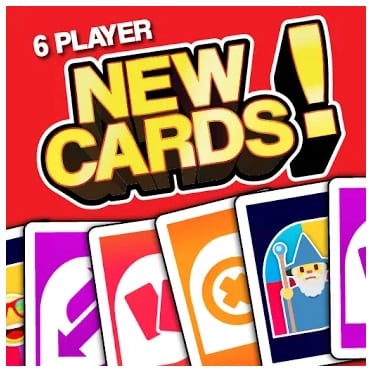 Card Party! Uno Online Games with Friends Family is a classic variant of a popular card game with bright design and several game modes.
It's easy to play UNO. It is necessary to take turns making the move. And to win you need to get rid of all your cards. Your opponents are real players from all over the world. They are randomly selected.
In the game, you can find classic cards as well as those that are enhanced with interesting features.
Get rid of cards in your hands, block the opponents' moves, turn the table, and change the game in your favor. Victories earn you points which allow you to improve your ranking and move up to a new league in the near future.
You can also play with your friends while having fun.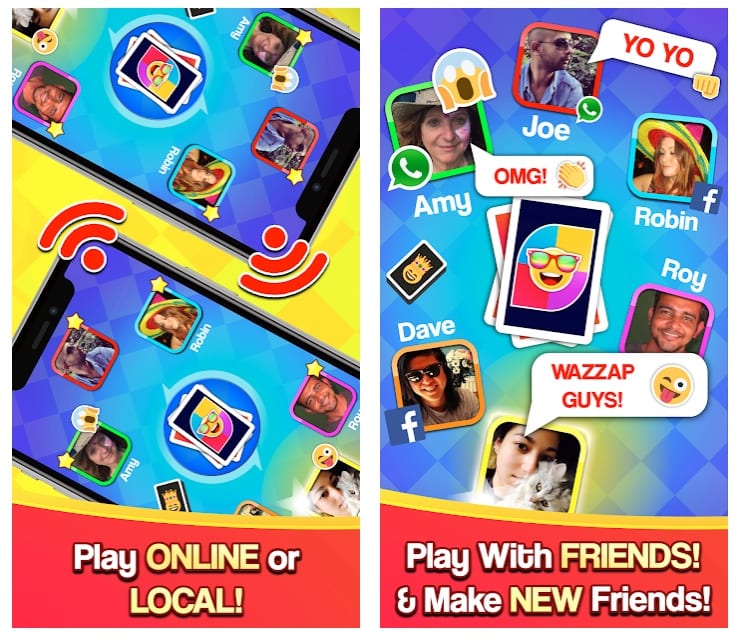 Downloads: 1000000 +
Customers rating:

(4.3 / 5)

Crazy Eights 3D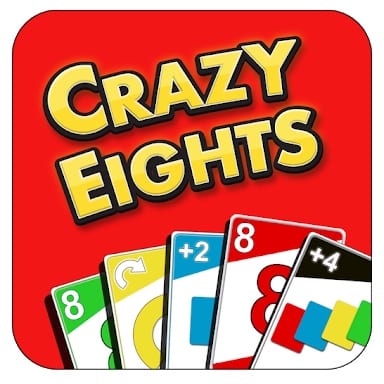 It's a UNO-like game for Android. You can play the game with friends from 2 to 8 players in classic mode. For even more fun, try a team mode. It offers 2х2, 3х3, 4х4 battles. You won't be bored for sure!
The main purpose of the game is to get rid of all the cards in your hand before anyone else does. You should match the cards by color or number and try to be the first to get rid of all the cards and win the game. It's all classic here.
Play unlimited games with your friends in multiplayer mode. Crazy Eights 3D has stunning 3D graphics, simple controls. It's fast, extremely addictive, and fun to play.
Crazy Eights 3D has been downloaded millions of times and can boast a high rating on the market.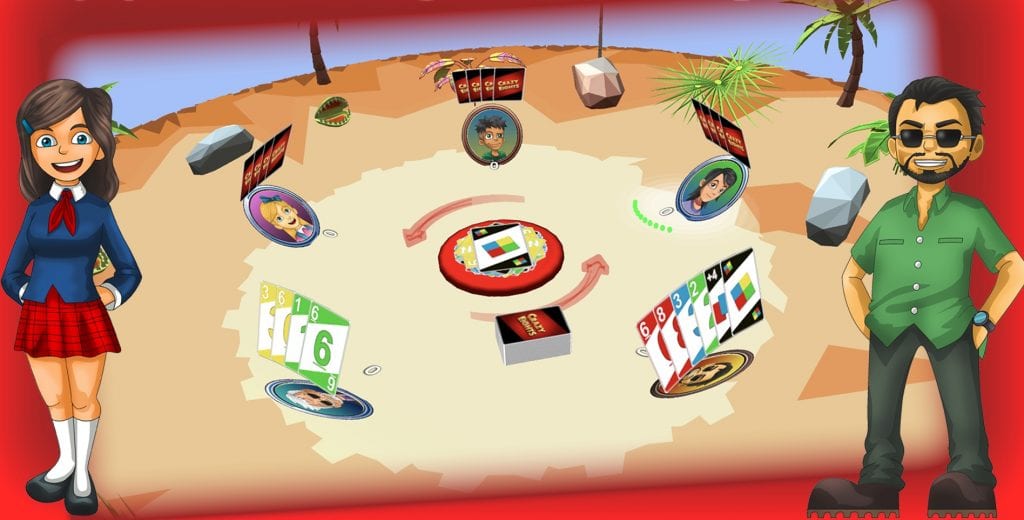 Downloads: 1000000 +
Customers rating:

(4.1 / 5)

Classic Uno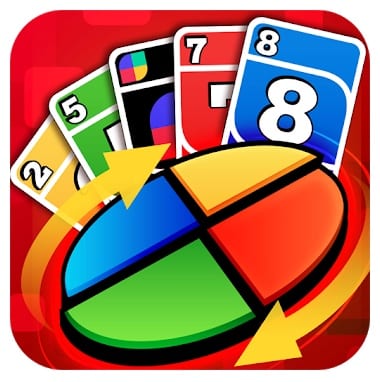 Uno is a popular game whose mechanics were developed back in 1971. Since then, it has only continued to win the hearts of millions of players. Increasingly, improved rules and new card designs are appearing on the shelves.
Mobile developers couldn't pass up such a great game and you can find many similar games in the Play Market. And this game is one of the best for Android.
In such a short time, the game already has more than 1 million downloads and a score of 4.0 on Android. It can be played by children and adults alike.
Uno is a fun card game in which the goal is to discard all the cards in the allotted time, or to get the fewest points among the players. If you have one card left you have to shout "Uno"! Otherwise the player takes two cards from the deck.
The graphics are great, I especially like the effects. The interface is easy to use, the control is intuitive.
Uno is a dynamic and intellectual game that not only develops your observation skills but also allows you to have a good time with your friends and family. A good alternative for those who don't have a board game.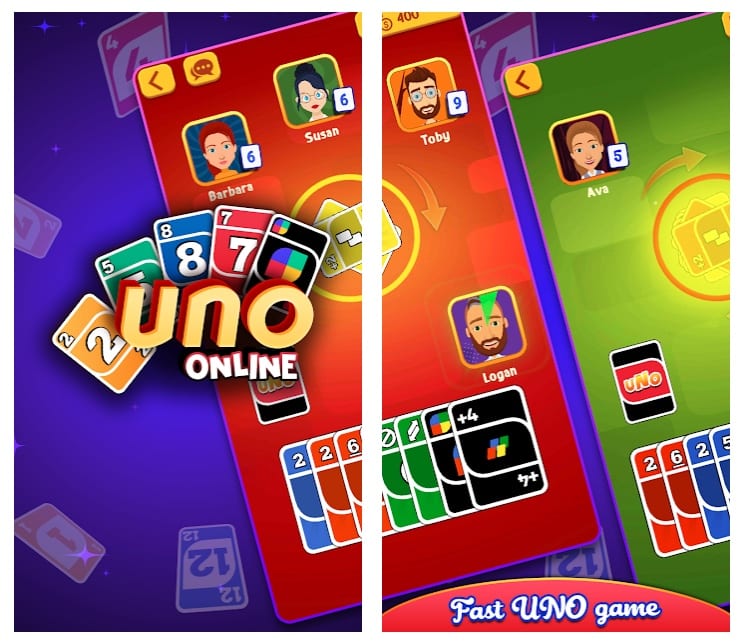 Downloads: 1000000 +
Customers rating:

(4 / 5)

You may also like: 15 Cool Charades Apps for Android
Dos: Fun Card Game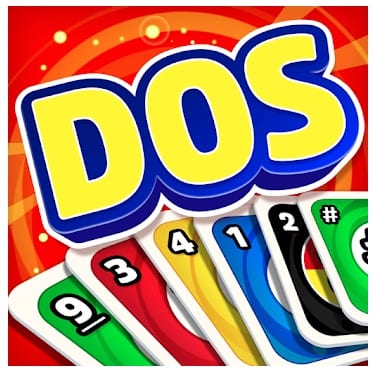 Dos is Uno's little brother and just as exciting. Uncomplicated rules, fast games, excitement, and fun – what more could you want from a small app and a deck of cards? However, it can be more complicated than its predecessor.
Everyone has probably played UNO once – at a noisy party, a get-together with friends, or just a warm family evening. And if you have not played yet, you probably heard about this simple but insanely fascinating game. Introducing Dos – now getting rid of the cards will be harder, but no less fun.
At the beginning of the game, each player gets seven cards to discard to the center of the table. But unlike UNO, there's not just one pile on the table, but two at once. What's more – their number can increase!
You have to place a matching card on at least one pile on the table as your turn, and you can do this in two ways:
play a card which number is the same as the number on the top card in the pile;
play two cards whose sum of numbers equals the number on the top card in the pile.
The round continues until one of the players is left without a card. And don't forget to shout 'Dos' when there are only two cards in your hand! It's easy to remember, because while 'uno' is 'one', 'dos' is Spanish for 'two'. If you don't have time to shout, you'll get extra cards!
Dos is a versatile card game that will appeal to children and adults alike. Easy to understand the rules, easy to play – but you'll have to try hard to win. But it's even more fun that way, isn't it?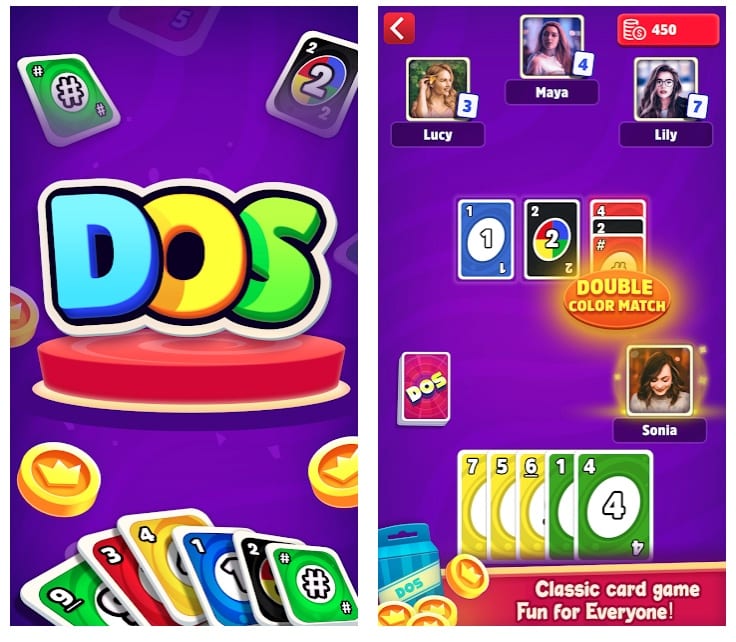 Downloads: 100000 +
Customers rating:

(3.8 / 5)