Ladies, it's time to put on your training pants, lace up those sneakers, and get moving! Don't know where to start? No problem.
We've scanned the web to find the best women's workout apps for Android you could try. With features like personalized training plans, calorie monitoring, and community groups, these apps have everything you may need.
These apps cover all kinds of activities from push-ups to stretching. If you're a newbie or a seasoned pro, these apps will help you break a sweat. So why wait? Get one of these and prepare to crush your goals!
Workout for Women
This app will become a workout buddy that won't bail on you. It's bundled with quick and useful bodyweight activities for fat loss. These help you get fit and enhance your overall health.
No tools? No problem. You can complete activities anywhere without needing any gear. Plus, the app covers activities for all body parts, including buttocks and abs ones, specifically made for ladies.
Navigating the app is a breeze as well. The animation feels like you have a coach right at your fingertips. It even covers tips for every training, helping you use the right form to get better effects. Plus, there's no need to worry about locked features: everything is accessible from the get-go.
But the best part? You can monitor your improvement. You'll get to see all the fat burned, making it easy to stay on top of your plans.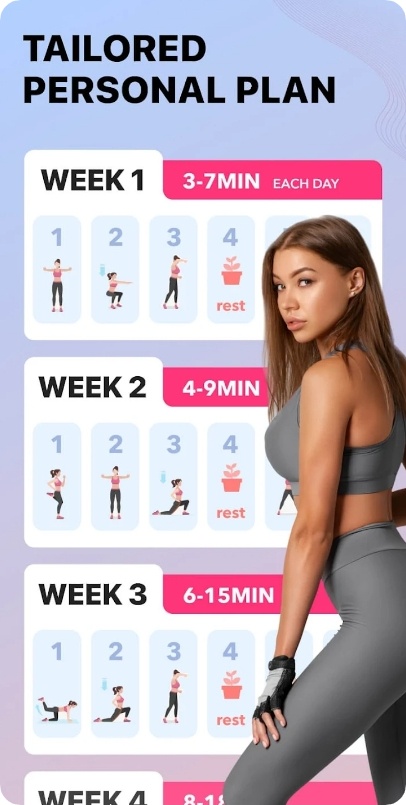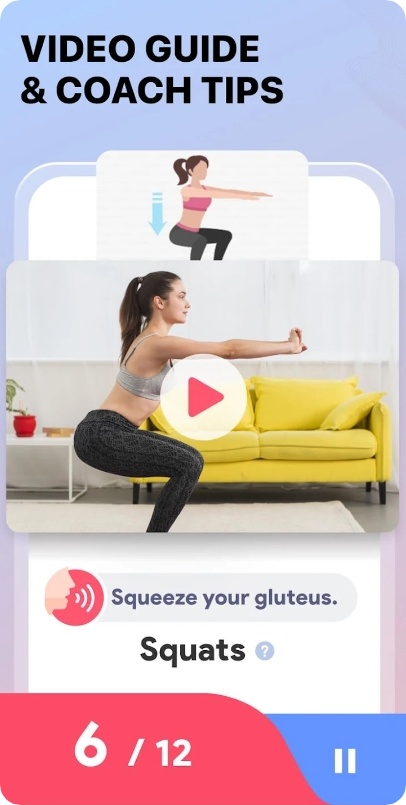 Downloads: 50M+
Customers rating:

(4.9 / 5)

You may also like: 11 Best Spinning Apps in 2023
Lose Weight at Home
It's an app to help you some pounds in a fun way. This app is made by top-notch experts who know just what you need to safely and quickly shed those extra pounds.
With its easy-to-use features and fun routines to try, you'll be able to retain your journey and attain body tune plans in no time. You'll get to easily monitor your improvement, the fat you've burned, and your daily intake.
You don't need any fancy gear to get started, just use your body weight and our various workouts to get moving. The vids really make your exp more enjoyable and engaging.
Plus, there's a set of low-calorie diet plans to help you make healthier food choices. Don't worry if you're new to working out, either, the app gradually raises the complicity of the training to make sure you're getting your full potential without overexerting.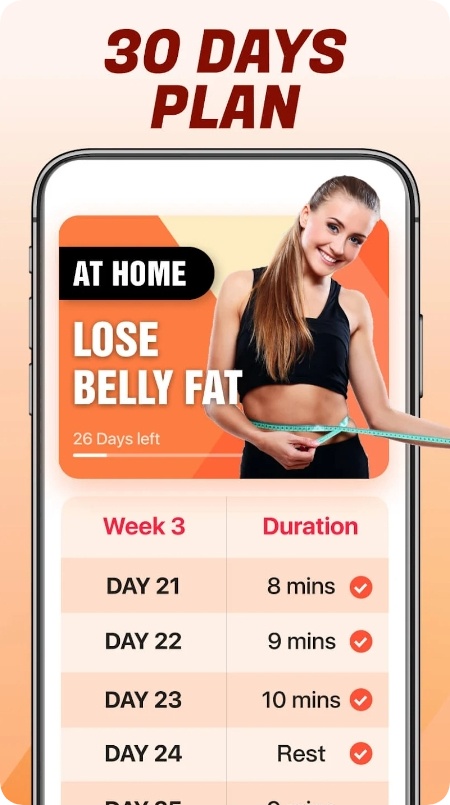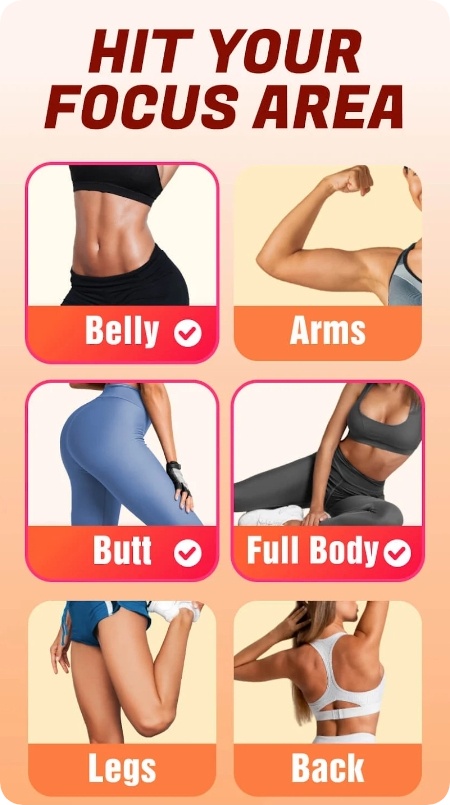 Downloads: 50M+
Customers rating:

(4.9 / 5)

Lose Belly Fat
Tired of strenuous gym workouts and fancy tools that leave a hole in your pocket? This app is here to help! It offers tons of courses or you to try, and most of them don't asks you to use any gear whatsoever. Hereby, the app caters to all levels: be it an amateur or a seasoned fitness fan, there's a plan for all.
With three levels of difficulty, you can customize your program based on your sports plans and gradually work your way to the top. The best part? You get over 200 core courses that will help you burn belly fat and build a flat, toned tummy.
And all this can be achieved with just a 10-minute daily routine, making it perfect for the busiest of bees. The vids will guide you via the entire workout process, and explain all the moves in detail. You'll almost feel like you have a coach with you!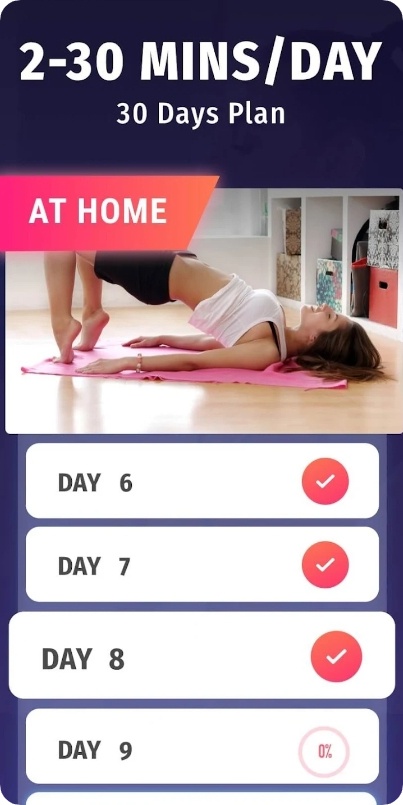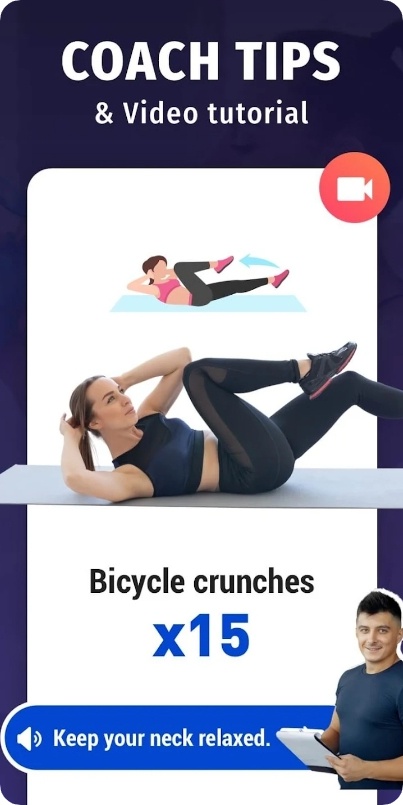 Downloads: 50M+
Customers rating:

(4.9 / 5)

Home Workout for Women
This app is an absolute game-changer when it comes to quick and useful activities. No need for fancy gym implements, the app is all you need to get that toned, fit body you've been dreaming of.
It comes with scientifically proven courses that boost fat burning, all while improving your overall health. The 3D animation is just like having your own personal coach right there in your pocket.
Above that, you can make your own plan! Select the ones that work best for your plans, and get prep to see some serious progress. The alerts help you build a daily habit, and the ability to sync it with a smartwatch lets you easily scrutinize your improvement.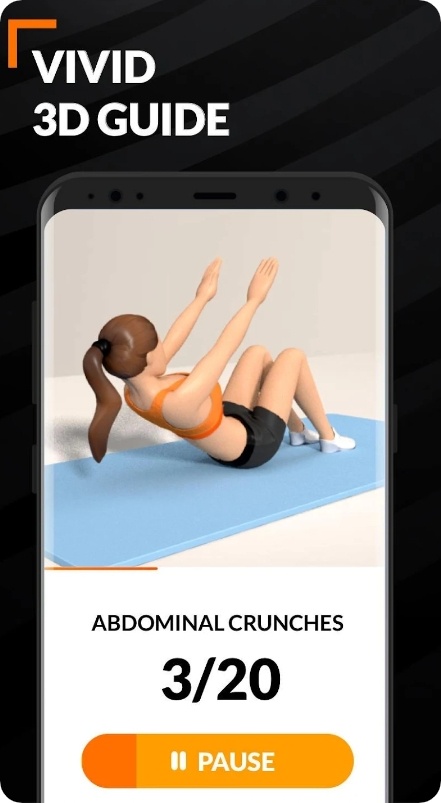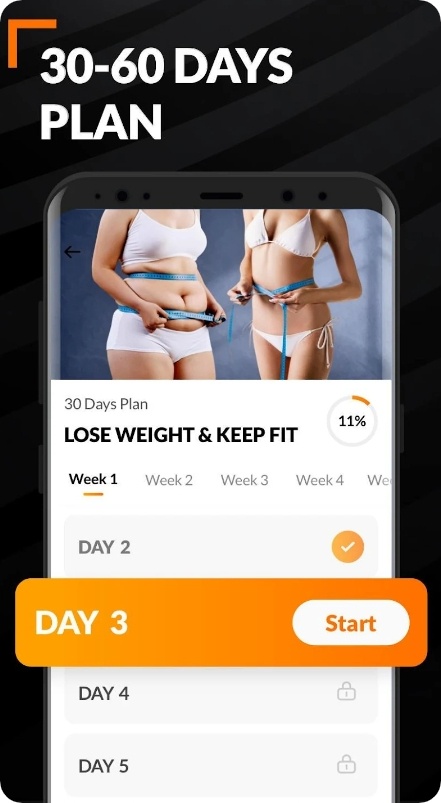 Downloads: 10M+
Customers rating:

(4.9 / 5)

Lose Weight App
Here's an app to help you shed all the unwanted calories with minimal effort. Of course, the app can not make the extra calories burn magically, but it can make exhausting workouts a bit more fun. You'll get to modify the plan to match your needs and set up reminders to stay on course.
Another thing you'll truly love is the adjustable difficulty lvls, so that everyone from newbies to pros will find smth that suits their needs. Plus, the fast workouts and low-impact routines make it easy to fit exercise into even the busiest of schedules.
And don't worry if you don't have any gym implements, because it's all about using your own body weight here. You can decide to focus on specific body parts, from arms to thighs. All the exercise tutorials are fully animated to make sure you're doing each training right. It's also free, which is another reason to give it a try.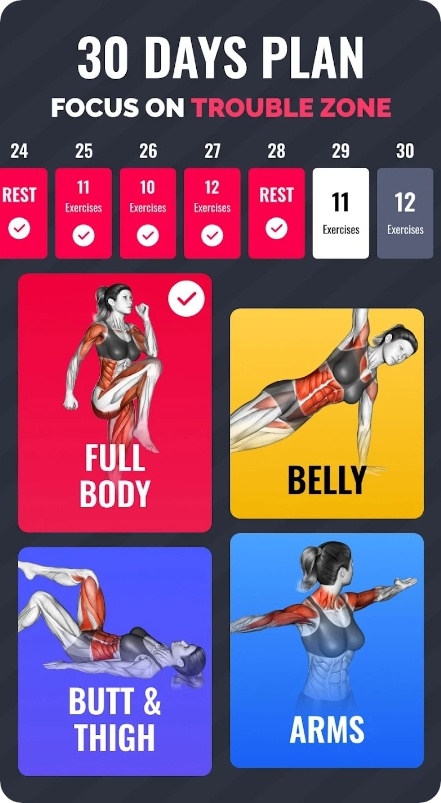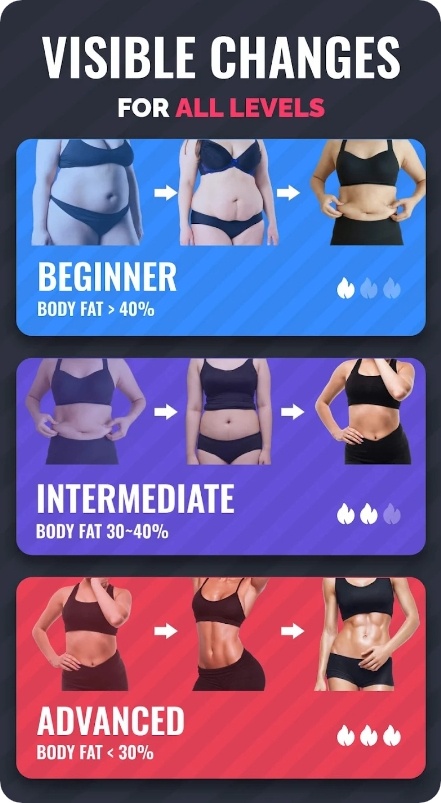 Downloads: 50M+
Customers rating:

(4.9 / 5)

7 Minute Workout
Seeking an app that is useful and fits your busy schedule? This might be the one. This app is a treat for ladies with a hectic lifestyle who still wants to stay fit and healthy. It lets you modify your course and helps to stay encouraged along the way.
The app has a beautiful UI that can actually affect the productivity of your training. The bright, fun colors and engaging animations make your workouts feel more like play than work. Plus, with the ability to keep your screen on, you won't miss a beat.
But it's not just pretty to look at, it's also incredibly functional. The log will analyze your complete training time, so you can see how much improvement you've made over time. And if you need to take a break or skip an exercise, the app gives you the flexibility to pause and pick up where you left off.
You can set up daily workout notifications to remind you to get your sweat on, and there's even an Abs workout specifically made for women. There's also voice guidance to get you through all the exercises.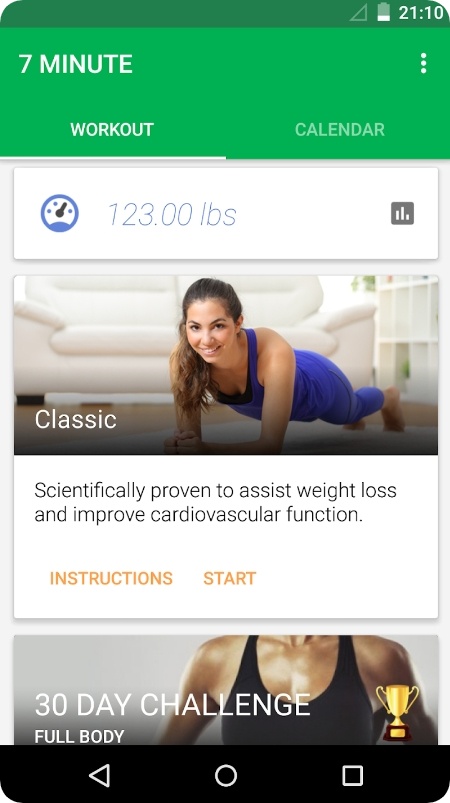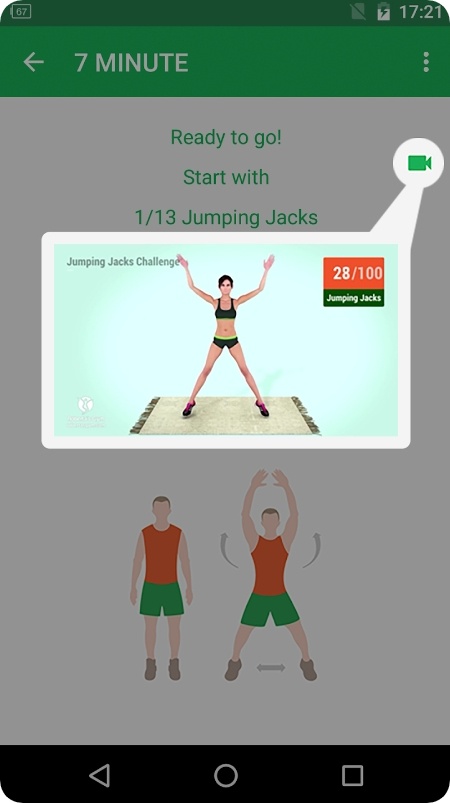 Downloads: 10M+
Customers rating:

(4.9 / 5)

Sweat
This app will become your pocket fitness companion. It's one of the largest women's fitness communities, and it has everything you may need to start working out, no matter your skills.
For starters, the exercise descriptions and vids are fantastic. You'll learn proper form and pattern, which is crucial to bypass damage and maximizing effects. And if you're not quite ready for the full-on moves, the app offers exercise substitutions to make these harder or easier depending on your needs.
The audio cue tool is great as well. It's literally like having a private coach right there with you, encouraging you to push yourself to new heights. And speaking of pushing yourself, the app lets you log weights used during gym-based programs.
Organization is key, and that's why the app lets you schedule your routine and track improvement. You can use a full-on planner for that, which is handy. And if you need a little extra motivation, you can share selfies with other users to keep yourself accountable and inspire others.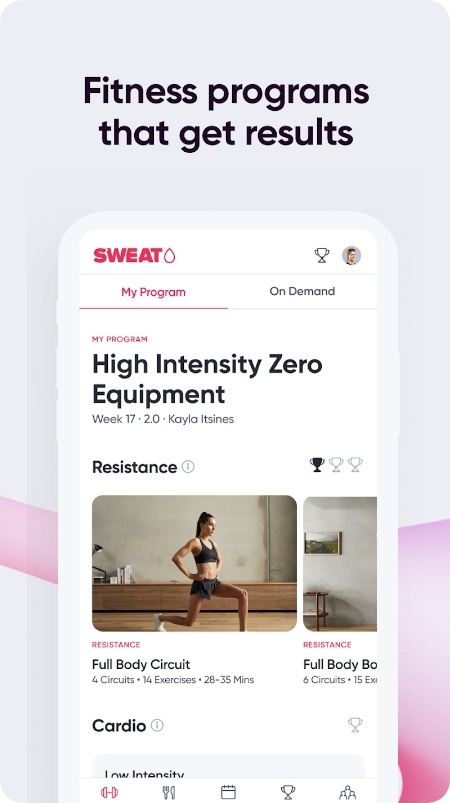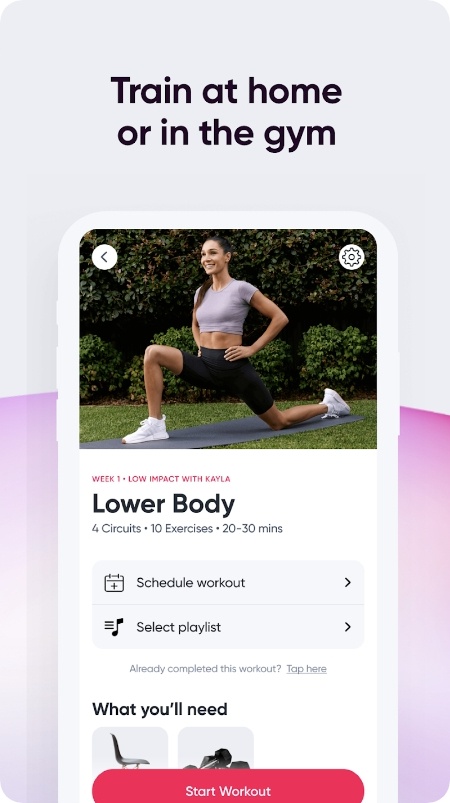 Downloads: 5M+
Customers rating:

(3.7 / 5)

Female Fitness
This one is a gem for all the fitness enthusiast girlies out there. It's here to help you get in shape and feel great in general. The app covers tailored programs for muscle groups. You can easily follow these at home to burn belly fat.
There are animated vids and instructions, so you always know what you're doing. But that's not everything you could use here. There are also tons of meal plans to help you slim down in a healthy way. You can monitor your calorie and water intake, ensuring that you stay on track with your fitness goals.
The weight tracker lets you measure and retain your results, You'll get to view You can also track the amount of calories you've spent during each training, giving you a better understanding of your progress. And let's not forget about the encouragement system. There are both reminders and motivational tips to help you build a habit.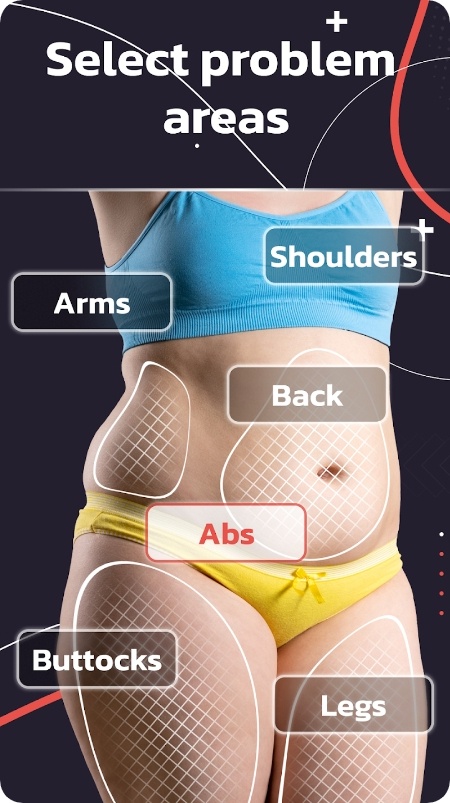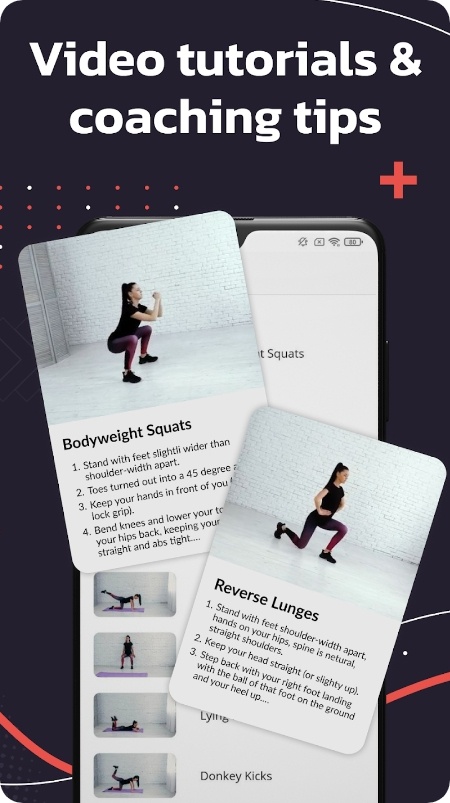 Downloads: 1M+
Customers rating:

(4.4 / 5)

Check also: 9 Best Android Apps for Gaining Weight
Women Workout
If you want to lose some pounds quickly (who isn't?), this is the one. It's free and there are no locked elements. You can access everything from the get-go, and there are so many levels to try. Whether you're a newbie or a pro, there's smth for everyone.
There's a full-body workout option that you can do from the comfort of your own home. From trimming your waistline to toning your abs or legs, there are targeted workout plans for each area to achieve your fitness goals.
The 3D video guides are mind-blowing! It's like having a trainer beside you, directing every movement with precision and ensuring proper execution. The app will also remind you to go train and let you observe the way you progress over time.
One thing to keep in mind is that it's important to warm up for at least 15 mins before starting any activity to avoid muscle injuries. And don't forget to stretch for 10 mins after you've finished, your body will thank you for it!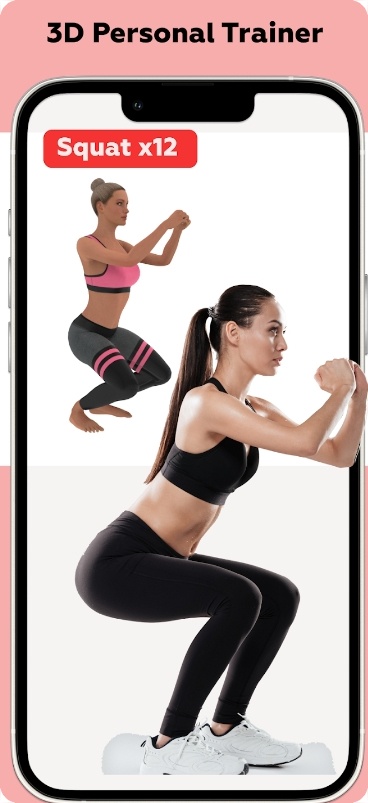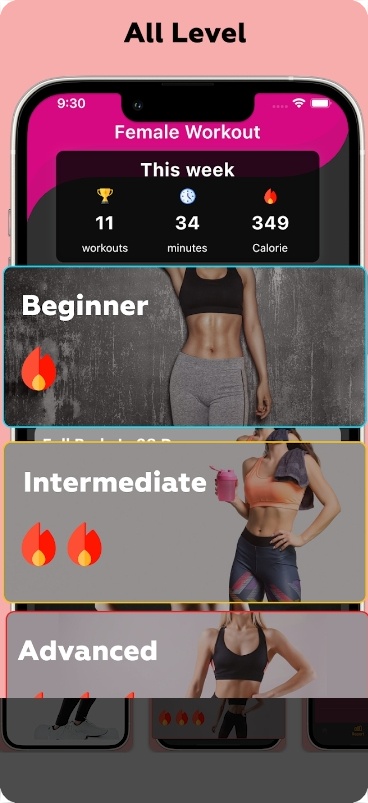 Downloads: 1M+
Customers rating:

(4.9 / 5)

Workout for Women
Tired of spending hours at the gym with little to no results? Want training that is proven to give you maximum health benefits and fit your needs? Then don't get past this one.
These sessions will leave you sweating and can be done without any tools. You'll also get voice and video instructions. What sets the app apart from the rest is its focus on targeting all the parts of the body.
And let's not forget that it is the only workout app specifically tailored for women of all ages. But the benefits don't stop there. The app encompasses multiple activities such as meditation, yoga, and even period tracking. The vid classes are included, and for those in need of a fun workout, there's a whole section dedicated to dance routines.
The app is made to encourage women, fostering a community of like-minded individuals who want to achieve wellness and fitness goals together. It also covers expert tips and advice on nutrition.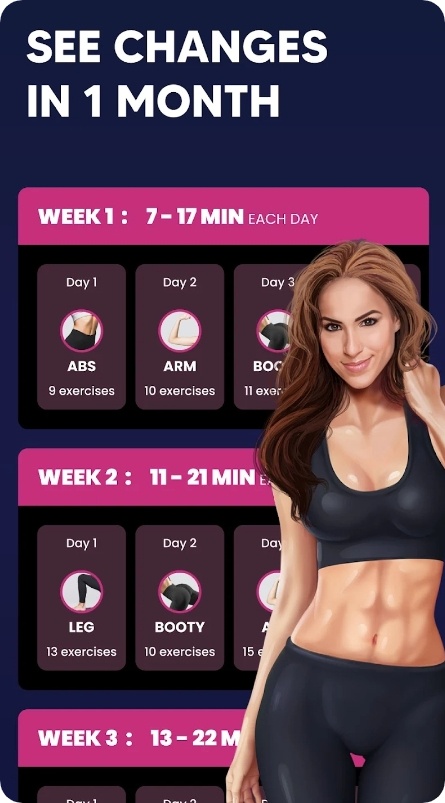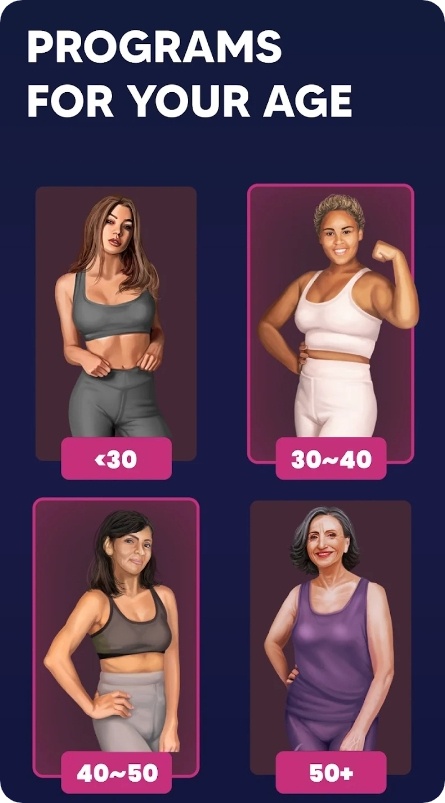 Downloads: 1M+
Customers rating:

(4.9 / 5)

Female Fitness – Gym Workouts
Craft a bespoke workout regimen with precision, aided by this app. It covers over 60 high-quality video exercises for every major muscle group, complete with text instructions and pictures to guide you through your activity.
The database continues to grow with each update, ensuring that you always have access to the latest and greatest workout options. And for those with limited data or a slow web connection, you can easily download the vids for further use.
The app is all about monitoring your advancement as well. It will keep records of weights and repetitions for each exercise, and watch as interactive graphs showcase your development and growth.
The built-in timer, complete with audio support and various interval options, keeps you encouraged all the way. There's even a calendar tool for scheduling your exercises if needed.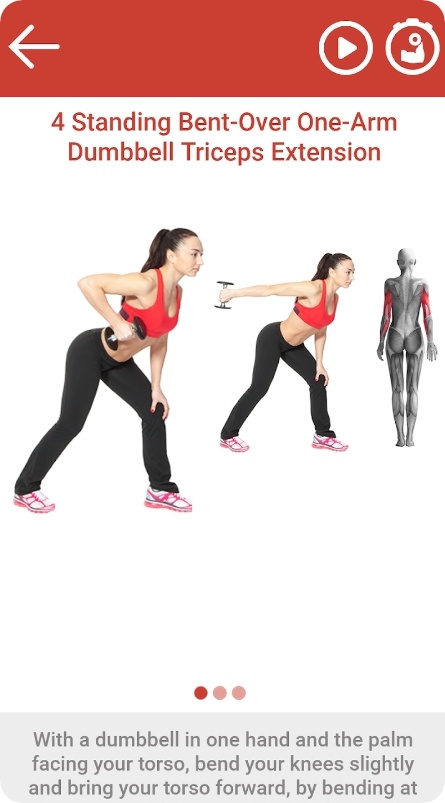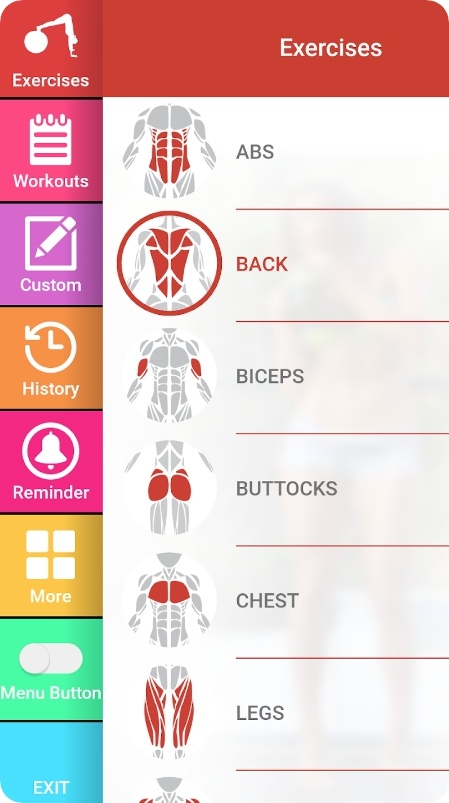 Downloads: 1M+
Customers rating:

(4.6 / 5)

30 Days Women Workout
It's an app to build a perfectly fit body. As you may guess by the name, it offers a 30-day program that will transform your body and all that without even leaving your house. It is packed with 3D vids that make it easy to practice the right way, ensuring that you get the most out of it.
Hereby, the app will record your training, making it easy to see how far you've come. Plus, there's a challenge that reminds you to train daily if needed.
And if you want to sync your workout data with a smartwatch, you can easily do so with just a few taps. But perhaps the best part of this one is its selection of challenges. Whether you want to focus on your abs or your full body, there's smth for you. All the programs are free, so no hidden fees here.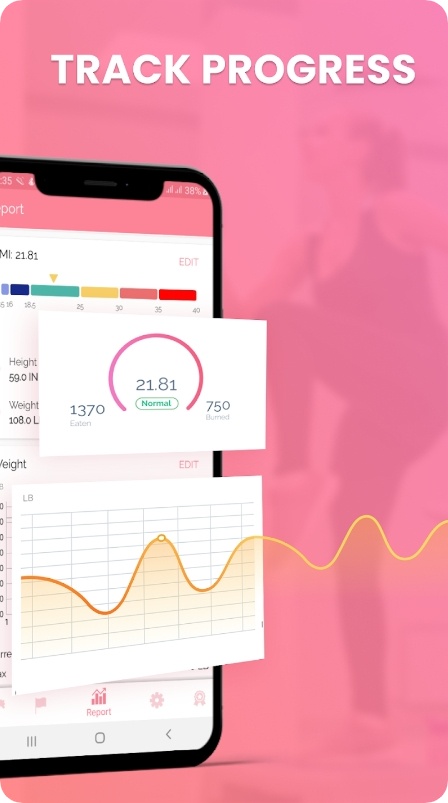 Downloads: 500K+
Customers rating:

(4.1 / 5)

Fitness Women
This is a companion for all the ladies out there. The special combination of calorie-burning activities and a diet plan is a genius way to help you not only to lose weight but also become fit and have a beautiful body. It's like having a coach and a nutritionist in your pocket.
It covers a variety of activities aimed at different areas of your body. And the best part? All of these can be done at home! No more crowded gyms or expensive membership fees. Just a few mins of daily training and voila! You're on your way to a healthier, fitter you.
All the activities are led by expert trainers and designed to be engaging and fun. The animated format takes things to the next level, making the process truly entertaining and enjoyable.
In addition to that, the app covers a full meal plan with multiple healthy options that are rich in nutrients. Don't worry about losing your appetite or giving up your favorite foods, the plan is made to help you eat healthier without sacrificing flavor and enjoyment.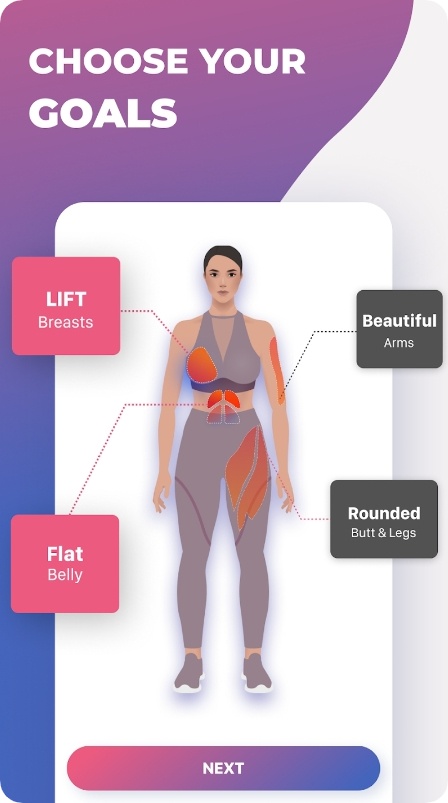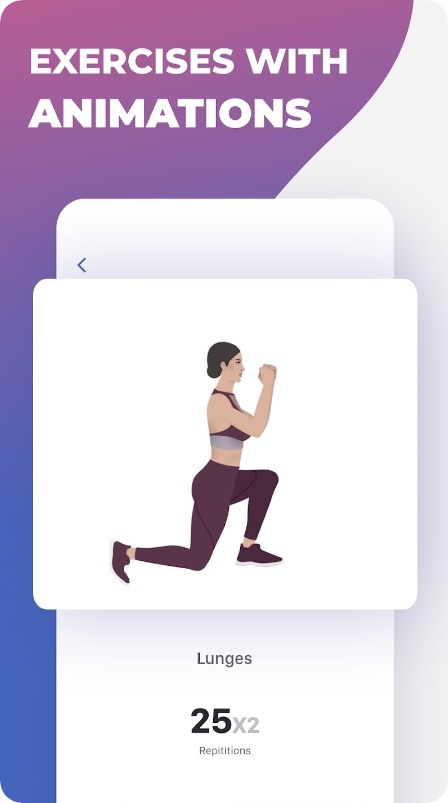 Downloads: 500K+
Customers rating:

(4.7 / 5)

StrongHer
It's an all-in-one personal planner for female fitness. This one is made to cater to your needs and covers an array of women's training plans. These are suitable for different body shapes, sizes, and requirements.
Whether your goal is to achieve your dream bikini body or to shed some weight, this app is your go-to source. It covers a detailed description and step-by-step vids for each training. This helps you to perform these with complete confidence, knowing that you're doing them correctly.
The new program comes out every week. Thus, you'll never get bored with the routine and always have smth new to look forward to. It focuses on your nutrition and recs the daily amount of points through its Point calc. This helps you to prepare your food intake according to your plans.
The app also has some delicious healthy recipes that you can try out. It encourages you to adopt a healthy approach to eating and provides you with a calendar of personal activities.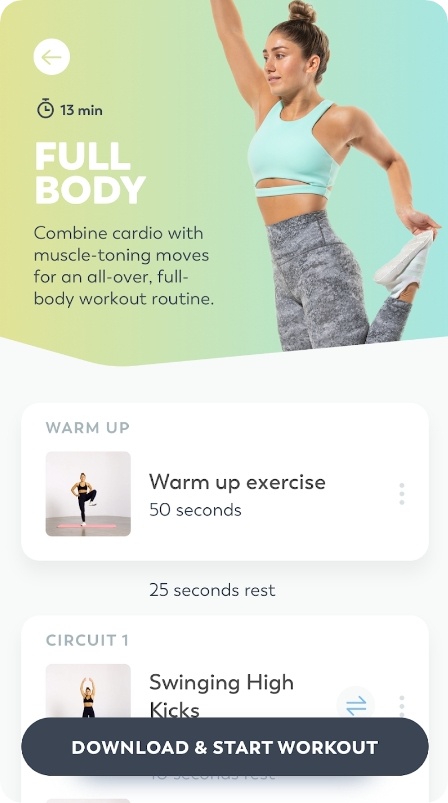 Downloads: 50K+
Customers rating:

(4.2 / 5)

You may also check: 9 Best Ski Tracking Apps
Upper Body Workout for Women
And lastly, there's an app to give you a killer upper body workout routine. It comes with 6 complication levels, making it perfect for everyone from newbies to pros. And since it requires no gear, it's the ideal option for everyday training.
Herewith, the variety of options is pretty impressive: you get over 90 training to pick from. And the HD vids of real trainers (no animations here!) make it easy to get the most out of the activity. The app will analyze your performance, so you could see your advancement over time.
Plus, the burned calories monitoring helps to stay on top of your fat burn and make adjustments as needed. And if you're someone who requires a little motivation to stay on track, the reminders will definitely come in handy. No more skipping exercises because you forgot, this app will keep you on schedule and accountable.
You can easily sync your workout data with a smartwatch. This makes it easy to monitor your activity in one place and get a complete picture right away. This app is 100% offline as well, so you can use it anytime.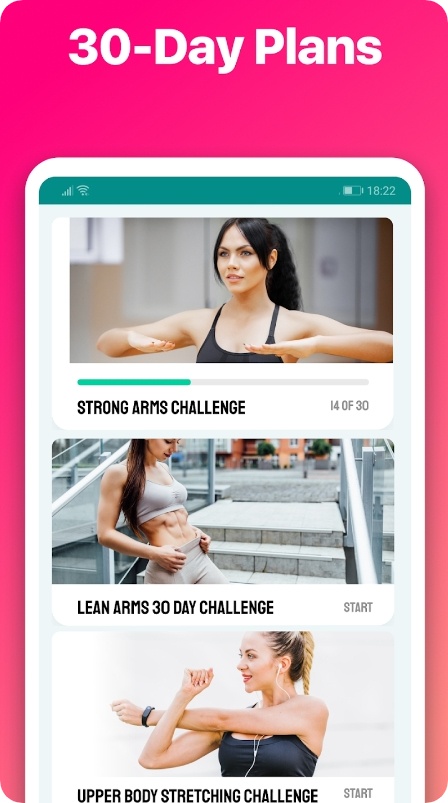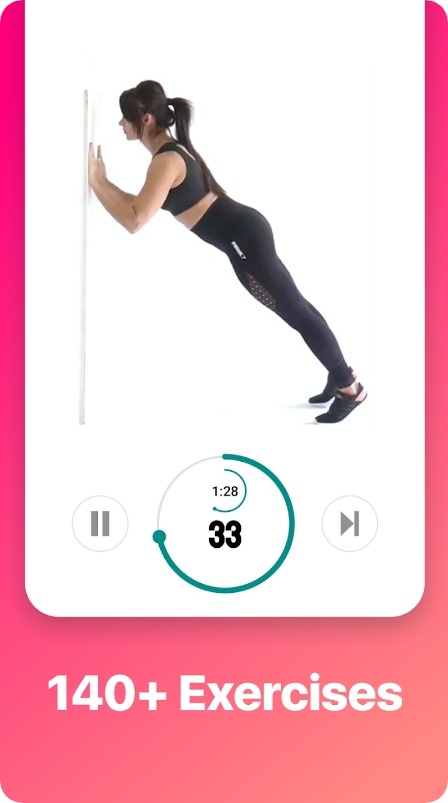 Downloads: 100K+
Customers rating:

(4.5 / 5)