Probably, almost everyone knows what the night vision cameras are for. They allow users to shoot video and take photos in the total absence of lighting – that is, in the dark. Of course, the capabilities of this mobile camera are very limited. However, if you just want to have fun, then it will completely replace expensive equipment. Here you will find the best night vision apps for your Android that really work.
Night Vision Flashlight Thermo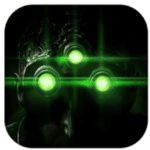 Being in a room where there is no lighting, you can see everything that happens around on the display of your phone. A person without a mobile device and this application, of course, can not see anything in such a situation.
The management is quite simple. You should push the button in the top right corner to start. Then, touch the Flashlight Button to turn on the Flashlight. In general, the Night Vision Flashlight Thermo application for Android is an original program that will turn your phone into a real spy gadget. This program is completely free.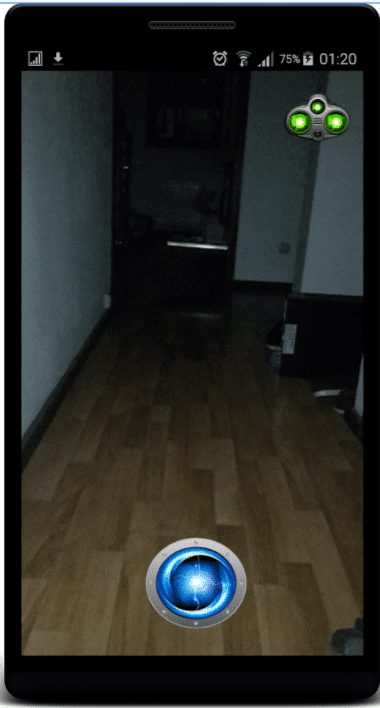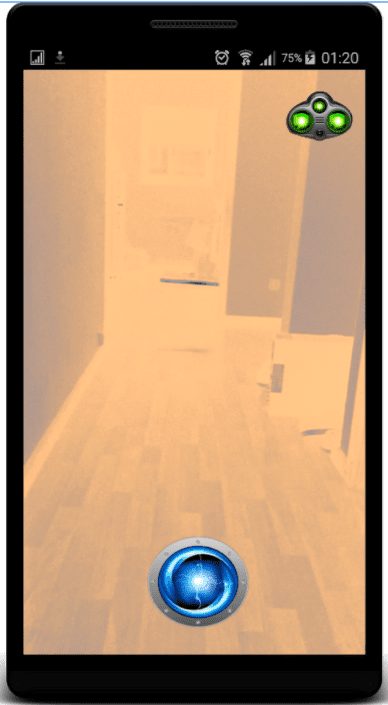 Downloads: 100 +
Customers rating:

(3.9 / 5)

You can also check: 16 Best ghost detector apps for Android
Night Vision Cam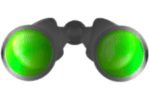 This is a night vision camera, designed specifically for devices running Android OS. It will give you the ability to shoot even in total darkness. This application will turn a normal camera of your mobile phone into a real night vision camera.
This application boasts a huge number of "nightly" opportunities. It automatically put certain special effects on all the photos taken in almost total darkness, in connection with which the quality of the received pictures significantly improves. The photos will look like they were made by a professional who used the expensive equipment. It supports 4 color modes (green, red, blue and full color).
This application can be useful for those who often walk in the dark. The normal camera will only shoot the impenetrable darkness, while the night vision camera can make quite good pictures. Even in the worst light, all objects that fall into the camera view will be clearly visible. The light level in the photos, as well as the brightness of the flash, can be adjusted by the user.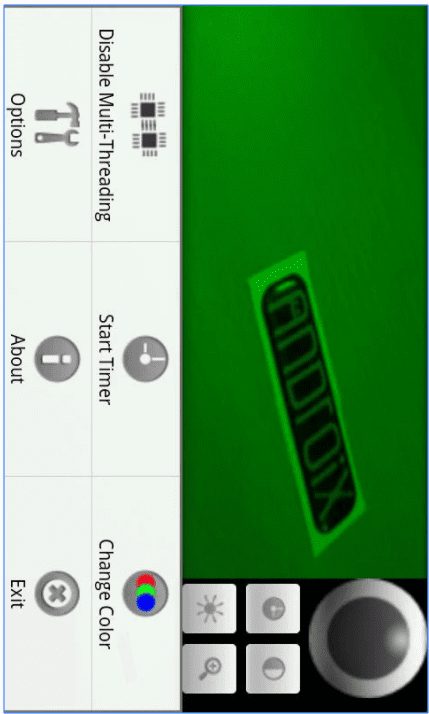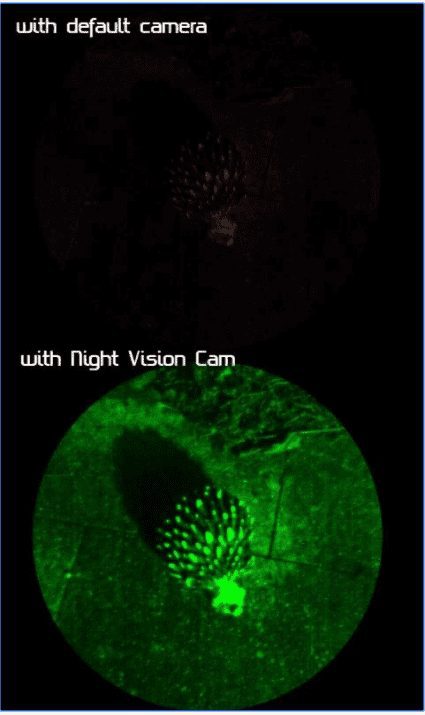 Downloads: 100 +
Customers rating:

(4 / 5)

Night Vision Video Recorder
Night Vision Video Recorder is a kind of a professional night vision app with the help of which you can take photos and record HD video.
The main features of the app:
There are a front and back camera
Adjusting sensitivity (from low light to very dark conditions)
Camera zoom and flash capabilities
Can be used on both phones and tablets running Android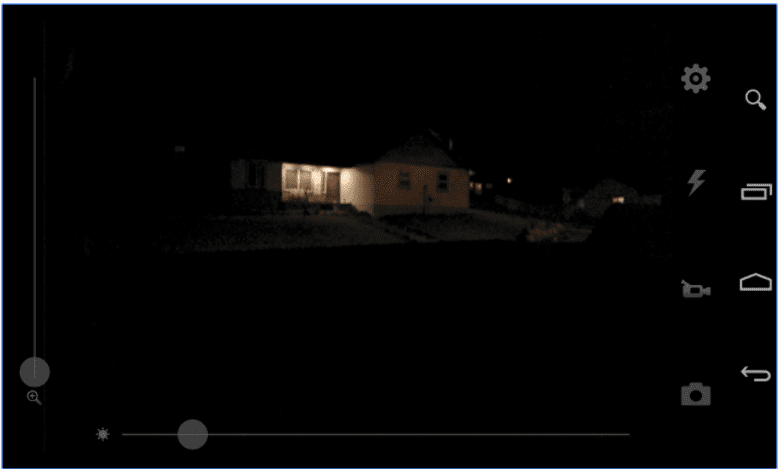 Downloads: 100 +
Customers rating:

(3.7 / 5)

Color Night Vision Camera
If you live a nightlife and often use the camera in the dark, then the Color Night Vision Cam application is for you. The program will allow you to improve the quality of the photos. Moreover, in many situations, it can be used as a real helper in overcoming obstacles "blindly". Since Color Night Vision Cam is designed specifically to improve the quality of shooting at night or in low light situations, the utility has the functions of a night vision device.
You can improve the color of the image with customized effects. There are color, green, red and black & white filters.
Thus, the user of this app has an excellent opportunity to play a trick or photograph a confused comrade, friend or relative. Photo and video are of decent quality, and the program offers a number of individual settings, so the camera can be optimized for any situation separately. Color Night Vision Cam on Android allows you to share your photos on Facebook.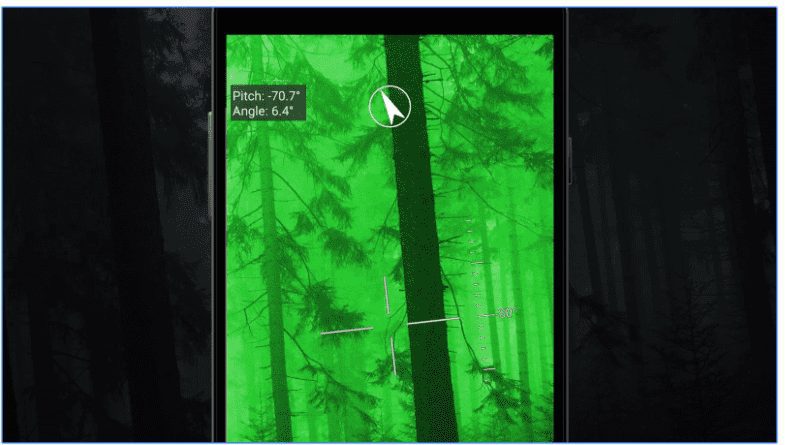 Downloads: 100000 +
Customers rating:

(3.9 / 5)

Night Vision Camera Simulation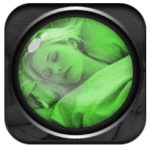 Night Vision Camera Sim will help you to turn your phone into a real night vision device. The program's work consists in a complex algorithm for detecting the slightest changes in the shades of gray that are not visible to the human eye and the translation of these shades into distinct colors that the human eye can distinguish.
The main features of the app:
It has three color match filters
There is a live night vision power amplifier
You can adjust camera rotation (0°, 90°, 180°, 270° or automatic)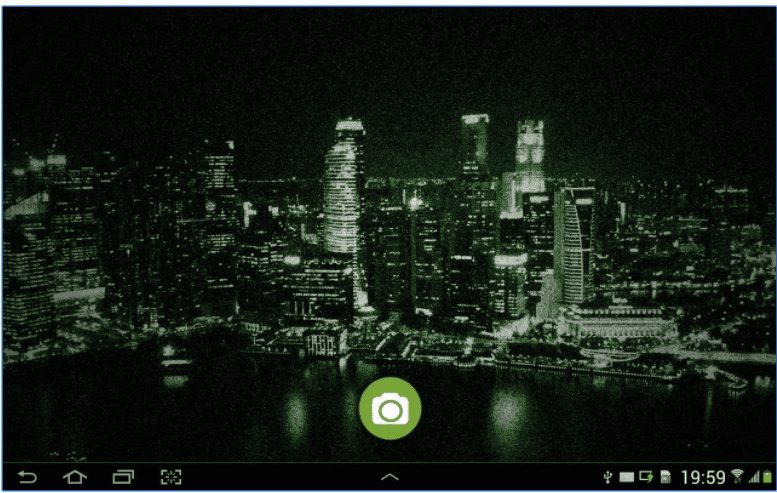 Downloads: 100000 +
Customers rating:

(4 / 5)

Thermal Night Vision Color Filter Effect Camera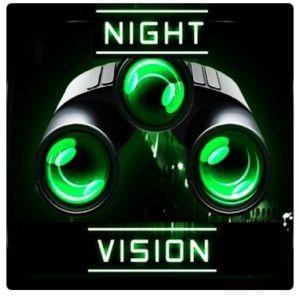 This is awesome and at the same time easy to use night vision application. It will turn your camera vision with thermal colors changing bright pixels into yellow and red tones and darker pixels in lilac and blue.
To activate the Thermal Effect Filter, press the Night Vision Goggles button. Then, follow the simple instructions. Don't forget that it will not work in pitch-black unless you have your flashlight on.
The transition to different levels of light is very good and the quality overall is the closest to the real thing.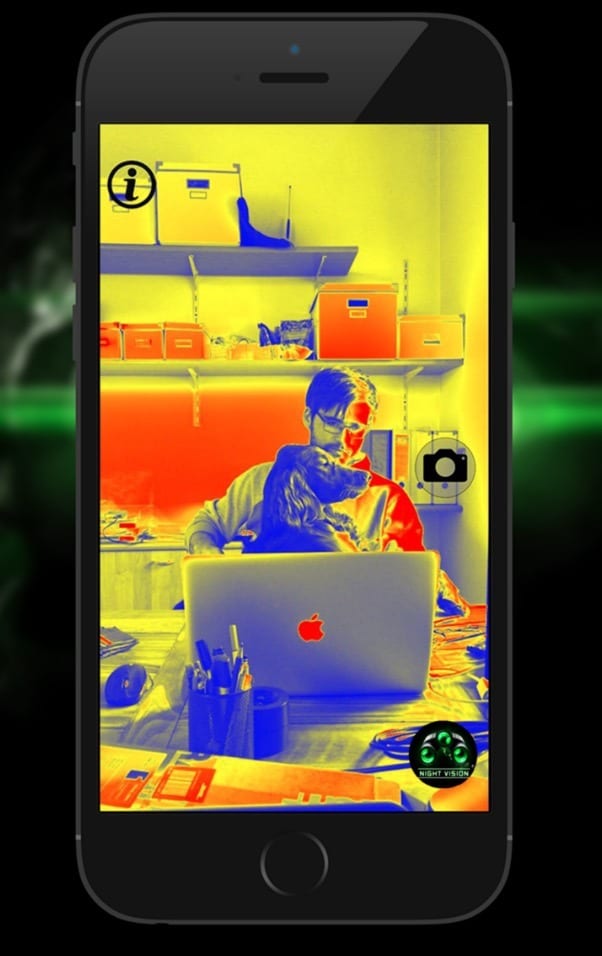 Downloads: 100 +
Customers rating:

(4.3 / 5)
Night Mode Camera (Photo & Video)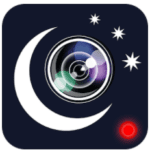 Night Mode Camera is a simple program. This app can be used for night vision and allows you to take photos, and also record videos in total darkness.
Photos can be made in a characteristic shade of green, which distinguishes all pictures created with the help of night video devices. All photos can be saved to the built-in gallery. The interface of the application is very simple and does not differ from the control of most programs for creating photos and their further editing. This program for night vision on the Android is completely free.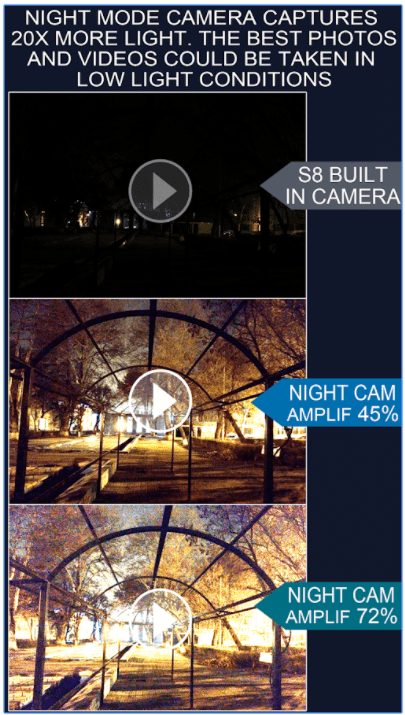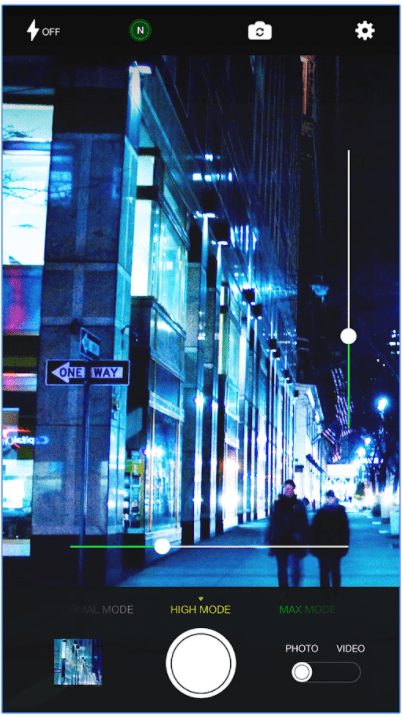 Downloads: 100 +
Customers rating:

(3.9 / 5)