Looking for a way to bond with your family over some friendly competition? We've got exactly what you need!
Here's our take on the best family multiplayer games for Android. These games let you gather relatives and indulge them in competitive action. Playing together is not only fun but also brings you closer. From classics like UNO to exciting racing and trivia, there's something for everyone. So, buckle up, get ready to laugh, and let the fun begin!
Card Party!
That's a fun game you can use to spend quality time with your fam members. It's a free app inspired by the good old classic card game we all know and love but with a unique twist. It covers multiple special card packs that can help you turn the game in your favor.
And with the ability to play with up to 6 people at once, you can gather the entire family right away. The game is pretty fast-paced, competitive, and a fun experience overall, and there's no chance to get bored with it. The game offers several ways to connect with others in an engaging setting, and you can easily compete with random users as well.
And with the ability to earn coins and level up, there's a sense of challenge and progress no matter how many times you play. And the fun doesn't stop there! There are 9 unique leagues to unlock, each with its own new ways to play and enjoy the game. And with free bonus coins every day, you'll never have to worry about running out of resources to make the most of your playing experience.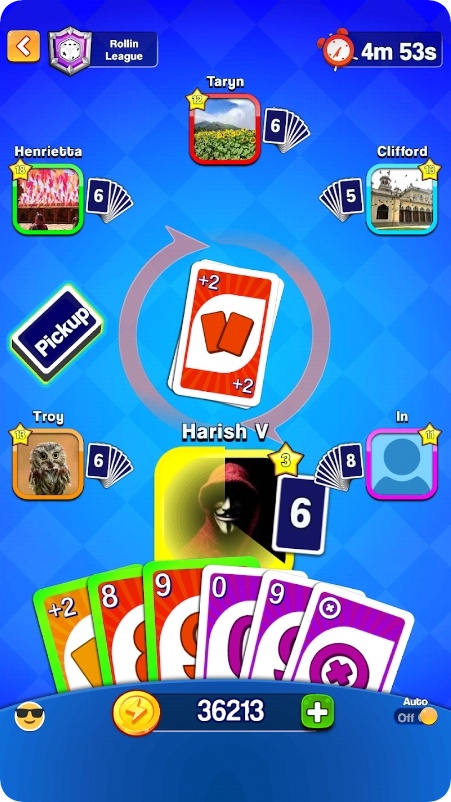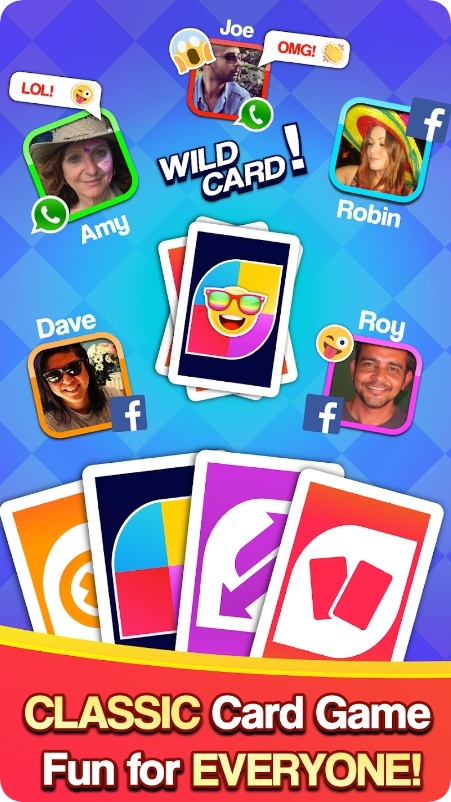 Downloads: 5M+
Customers rating:

(4 / 5)

You may also like: 11 Best Multiplayer Games with Voice Chat
WILD & Friends
It's a card game to add to your collection of family-friendly games. The game covers multiple features to keep you and your relatives entertained for hours on end. Concept-speaking, it's based on a good-old UNO that we've all played during fam gatherings at least once. So why not make it an online experience that you can access anywhere, at any time?
All the cards are stunningly designed, and with dozens of animated avatars and exciting challenges, the game will quickly become your go-to for a fun night. There are dozens of limited-time events that let you unlock exclusive cards that boost your exp. Plus, there are chests and scratch cards with cool prizes that you can win.
The game lets you compete with up to 4 players at once, so feel free to gather a couple of relatives and get ready for fun. But if you don't have internet, you can still enjoy playing all 10+ phases against the computer offline. You'll get to flip through the diverse multiplayer card game rooms, choose your favorite, and play with players from all continents.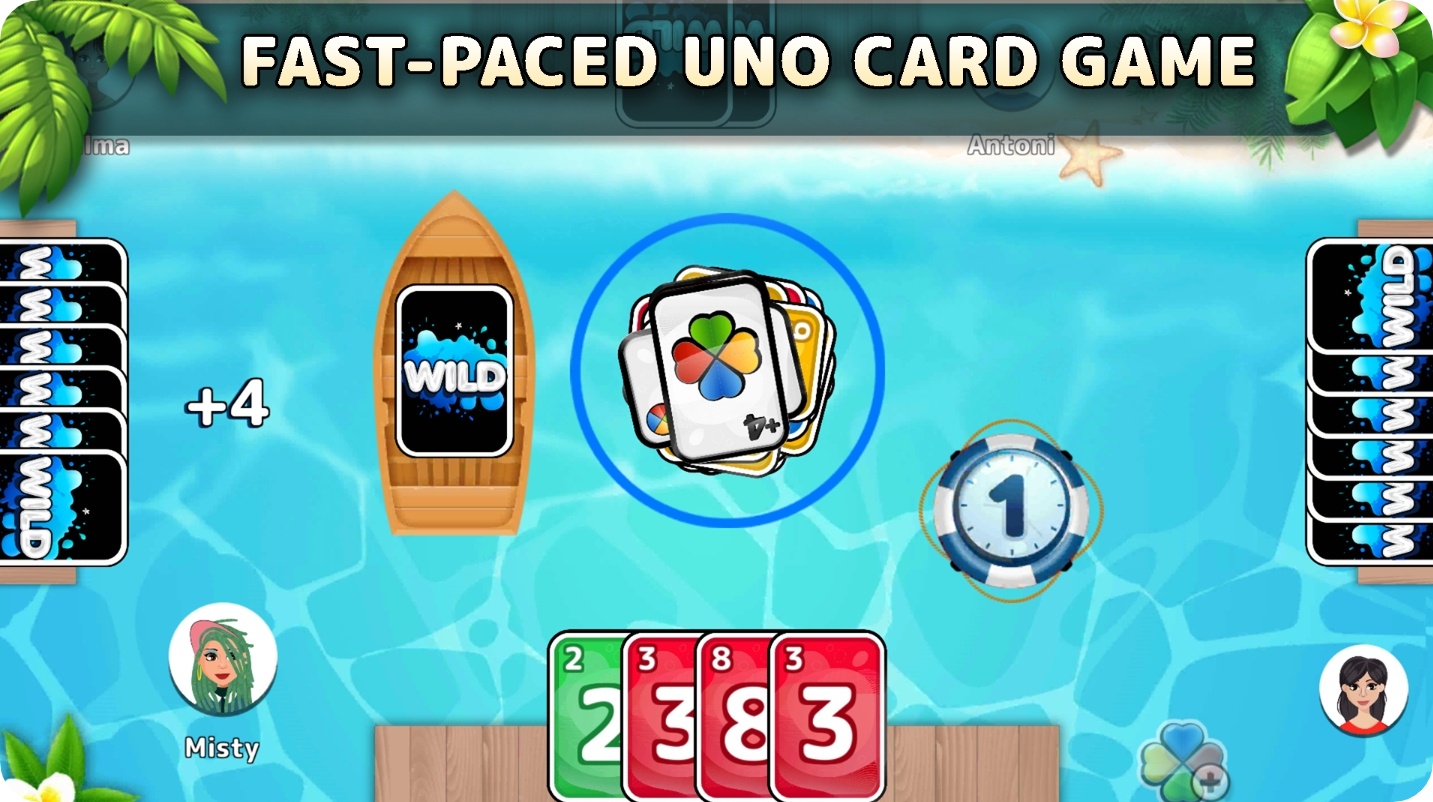 Downloads: 1M+
Customers rating:

(4.4 / 5)

Draw N Guess
If you love to draw and have a competitive spirit, this game is right up your alley. It's a pictionary game you're surely already familiar with. The rules stick to the original, and your goal is to display your artistic skills and try to work with the one's other people.
The challenge of guessing the word based on the drawing of your opponent never gets old. It requires not only artistic skills but a bit of strategy and quick thinking. This makes a perfect family game, especially if you don't have time to meet with everybody face-to-face. The game lets you accommodate up to six players, so you can invite all your fave relatives at the same time.
A turn-based mode ensures that everyone has an equal opportunity to shine, and you can play at your own pace without feeling rushed. In fact, it lets you chat and talk with opponents while playing and take breaks if needed. The game offers a wide variety of color sets, paints, stickers, and all that.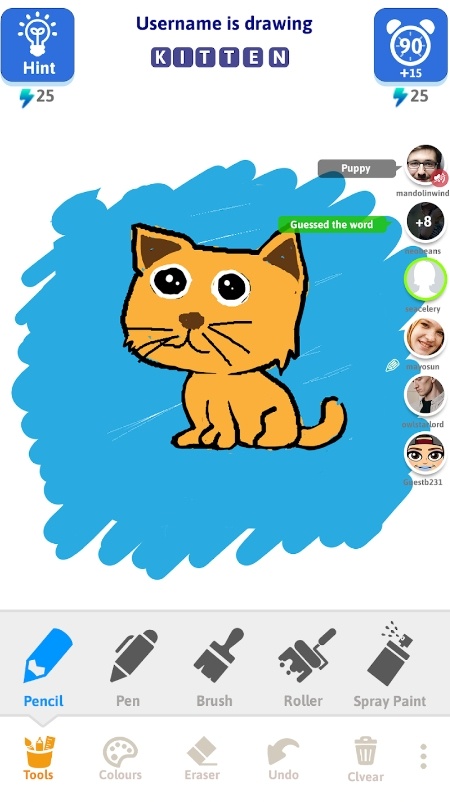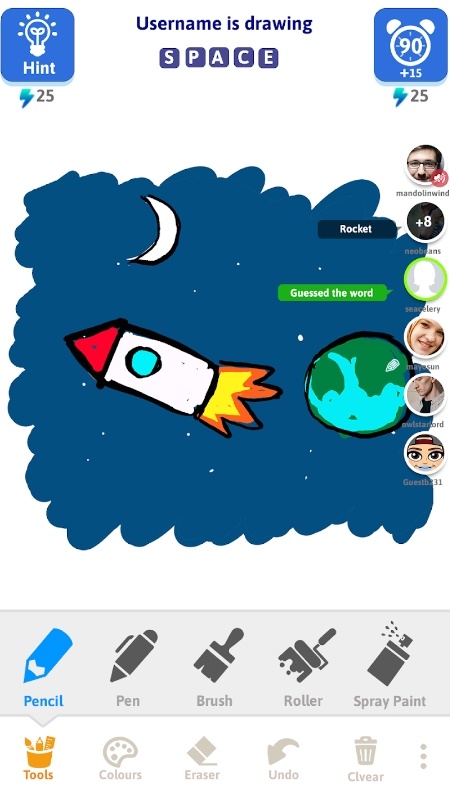 Downloads: 5M+
Customers rating:

(2.6 / 5)

Scrabble
This game is a treat for all word game lovers. It lets you get a good-old Scrabble exp online and gather all fam members for a session. It brings something new to the classic game, though, as there are multiple modes and boosts that will take the gameplay to the next level.
Well, let's break down the modes, shall we? First, there's a dual one that lets you stand against users with similar skill levels. Then, there's a brand-new mode that replaces used tiles with new custom ones, opening up a whole new world of crossword possibilities. And if you're a fan of anagrams, there's a mode for you too. It requires you to find as many high-scoring words as you can from a rotating set of letters.
The only downfall is that you can only play against one person per round, so keep that in mind. In case you're not in the mood for that, there's an offline mode to put your skills to the test. The game is also equipped with boosts to give you an edge over your opponents.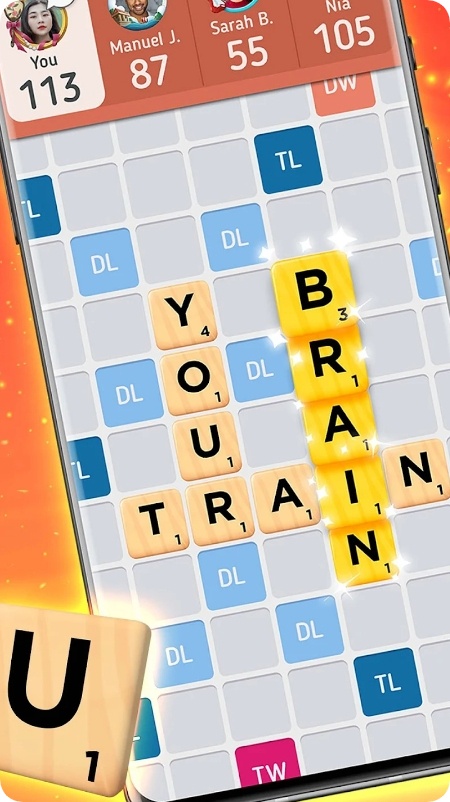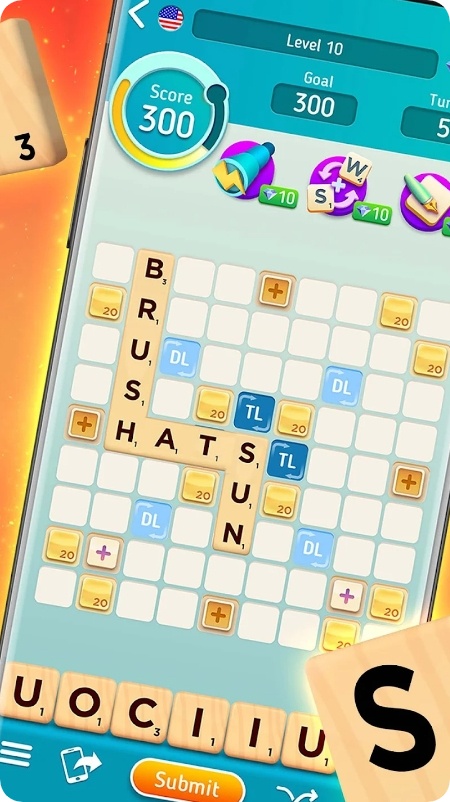 Downloads: 10M+
Customers rating:

(3.8 / 5)

Psych!
Next, there's a game to bring fun and excitement to your online gatherings with the fam. With its easy-to-navigate UI, you can start playing in no time, choosing from a variety of exciting categories. You can easily make a room and invite all the relatives to join by entering a code.
The coolest thing about this one is it doesn't actually matter how much you know. Yeah, it's a trivia game, but the main goal here is to let your creativity and wit shine through. Just bluff your way through the rounds by making up fake answers to real trivia questions. It's a blast to see who gets the most points for choosing the right answer, and who can trick the most players into choosing theirs.
There's also an engaging category where you can flex your movie knowledge by coming up with fake plot summaries for real movies. And if that's not the vibe, you can try to guess the real movie title from an emoji interpretation. There's even a chat to trash-talk your opponents or cheer each other on.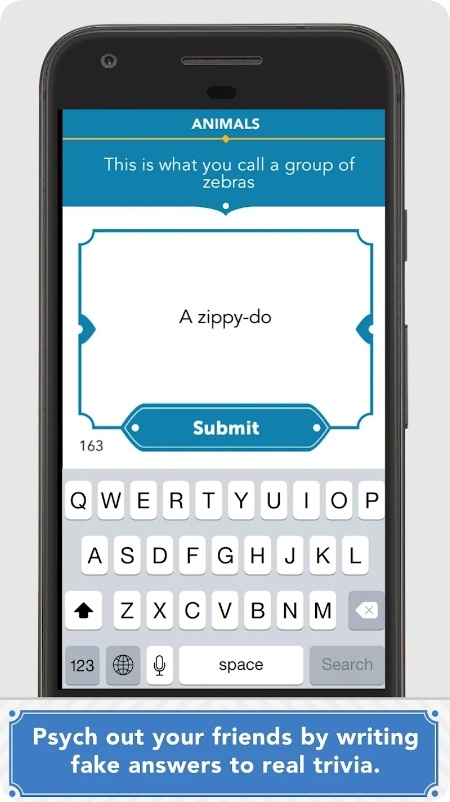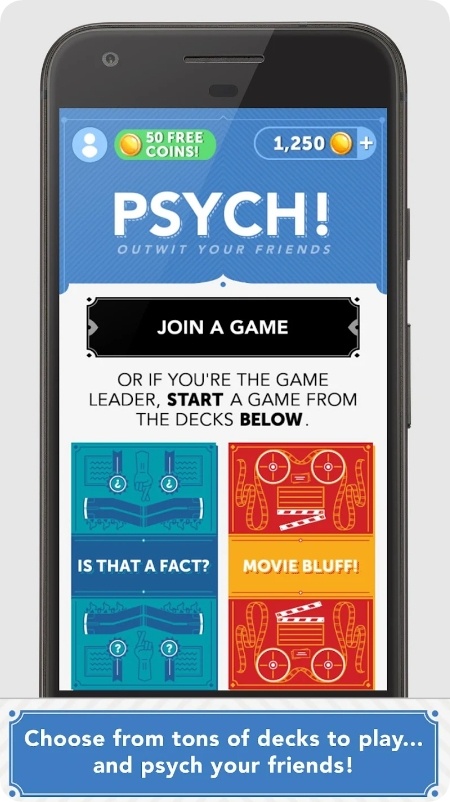 Downloads: 5M+
Customers rating:

(4.4 / 5)

UNO!
Does this game even need an introduction? It's a mobile version of the timeless classics when it comes to fam games. The app lets you take your fave game wherever you go and be able to play it with relatives on the go.
In fact, it's an elevated version of the original with its world tournaments, variety of modes, and some new rules as well. You can gather your entire family to play a couple of rounds, and trust me: you won't be able to put the game down. And if playing with others isn't your thing, you can always go against the computer and challenge yourself to new levels of difficulty.
One of the most exciting instruments is the ability to set up your own house rules. Want to make the game more challenging by requiring players to draw more cards? Want to add a time limit to each turn? Go ahead and make your own rules for every lvl! There are also tons of challenges to win extra rewards and boosts.
Downloads: 100M+
Customers rating:

(4.5 / 5)

Check also: 15 Best Bluetooth Multiplayer Games
Family's Game Pack
As you may guess by the name, this is a compilation of various games to play with the fam. The app offers endless hours of traditional board game fun, and regardless of your prefs, you'll find smth to enjoy here. To get into details, there are over 45 games to pick from, including classic and more modern ones.
It also covers the lesser-known, which adds to the excitement of discovering something new. In fact, the majority of those are playable offline, but you can also play them all along with a couple of relatives. With up to 6 players able to gather around a single device, it's perfect for those cozy family game nights at home.
The solo mode lets you stand against the computer, which is even more challenging. But that's not all – the app also lets you connect multiple devices locally via Bluetooth or Wi-Fi. So, if your family is spread out in different parts of the house, you can still enjoy playing together.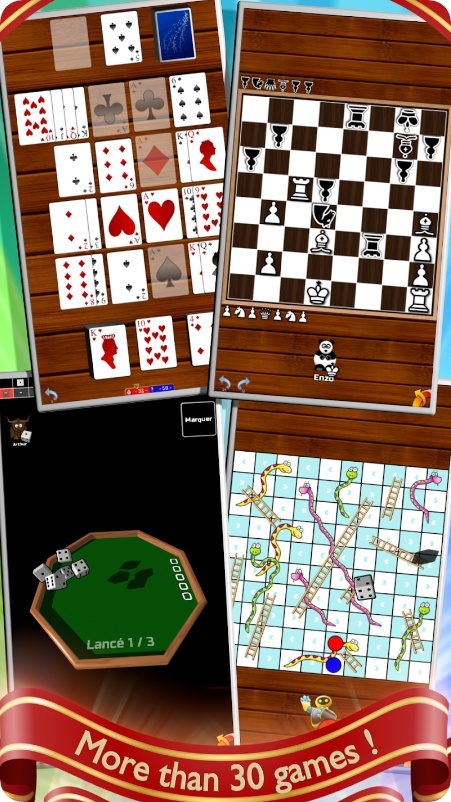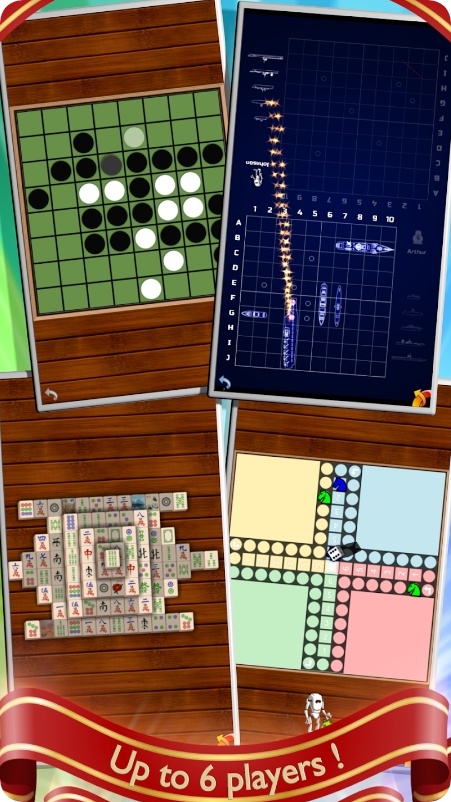 Downloads: 1M+
Customers rating:

(4 / 5)

Out of the Loop
That's another game to play on a single device. It's super easy to play and there's literally no setup required. You just need one device and a few family members, and that's it. The rules are easy to learn as well, you'll be able to pick it up as you go.
But here's the really fun part. The goal is to gather out who has no idea what everyone is on about. As the round goes on, you'll need to answer queries to guess the word, and whoever gets the most points wins! It might be harder to do than you think, especially if you play with a bunch of artistic people (or good liars).
The rounds are short, too, which means you can either play a quick session, or several rounds if you're feeling competitive. And let me tell you, this game is full of surprises. With tons of words and queries in diverse categories, you never know what's going to come up next.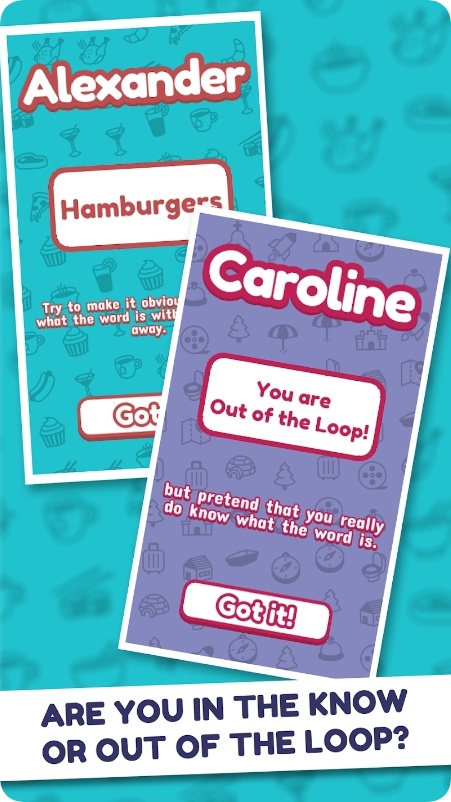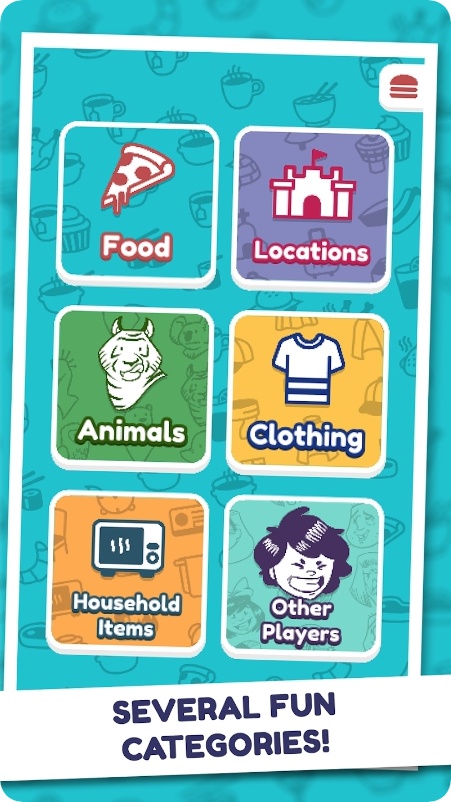 Downloads: 100K+
Customers rating:

(3 / 5)

Outsmarted!
It's a game that lets you spend quality time with the fam while chilling on your phone. It's the perfect combo of old-school board games and modern technology: a match made in heaven, honestly! It's an excellent way to bond with your family, no matter where you are. You'll get to play remotely, so you can connect with your loved ones and outsmart them from afar!
Not only does it offer exciting gameplay, but it also provides a fully immersive experience that will take you to the next level of entertainment. The game is all about competing to become the ultimate brainiac. To do this, you need to collect the 6 rings and make it to the final round.
The game relies on strategic thinking and is guaranteed to keep you on the edge of your seat. Hereby, the game is suitable for absolutely everyone. It automatically adjusts the question difficulty based on the player's age, so even the little ones can join in on the fun.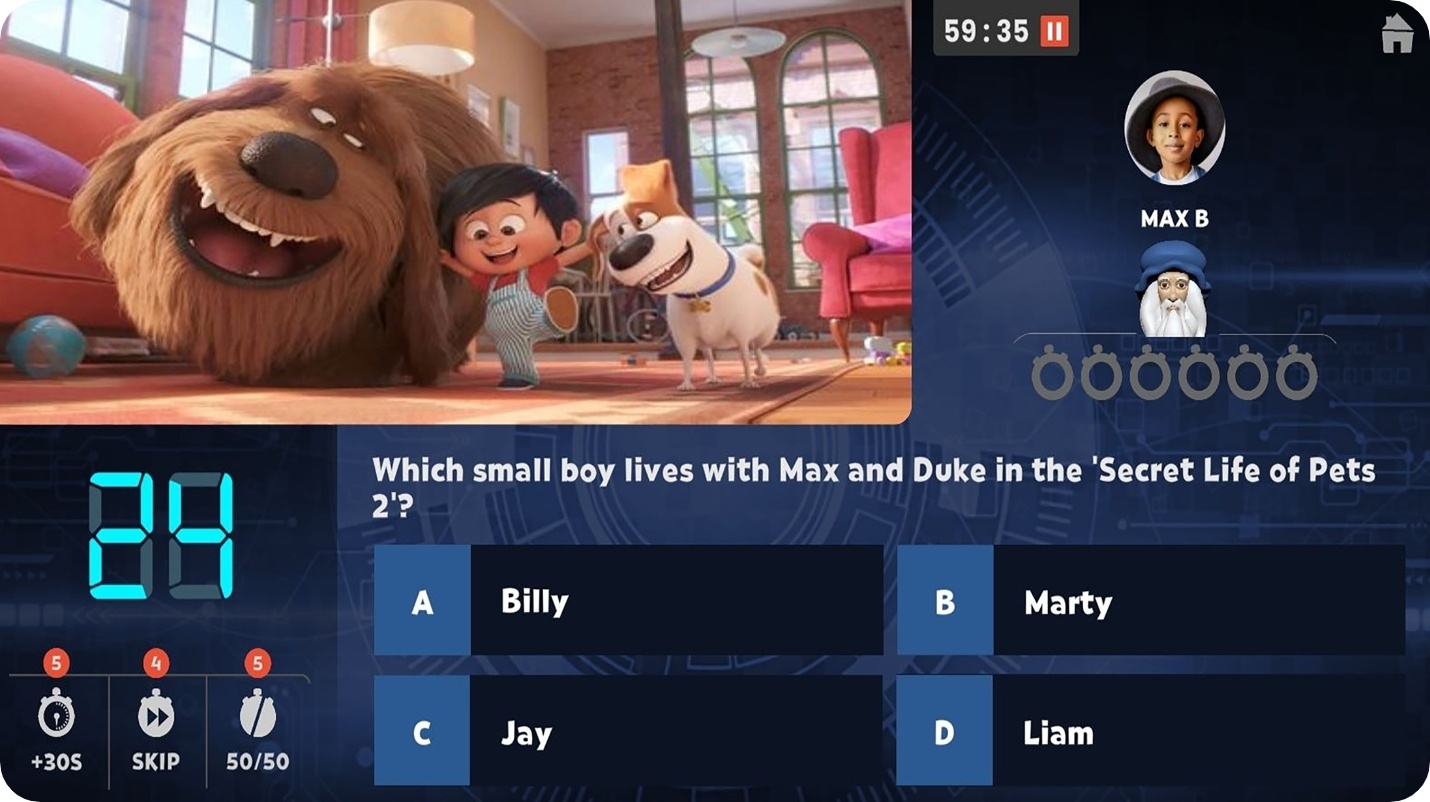 Downloads: 100K+

Fun Run 3
Here's a fresh take on the classic racing game that is perfect to play with fam members. This one takes everything you love about the racing genre and adds a whole new level of excitement with its focus on sabotage and destruction. Along with the classic multiplayer, there's a battle mode for more strategy and teamwork.
And with over 30 power-ups to collect, every race is a thrilling adventure. Whether you choose to race against relatives or random users, you'll be on the edge of your seat the entire time.
But it's not just about raw power and speed. The coolest thing here is the sabotage element, adding a cheeky twist to the competition. You can now slash, crush, and destroy your opponent's progress on the tracks to ensure that you win the race! Think strategically and outsmart your fam, leaving them in the dust.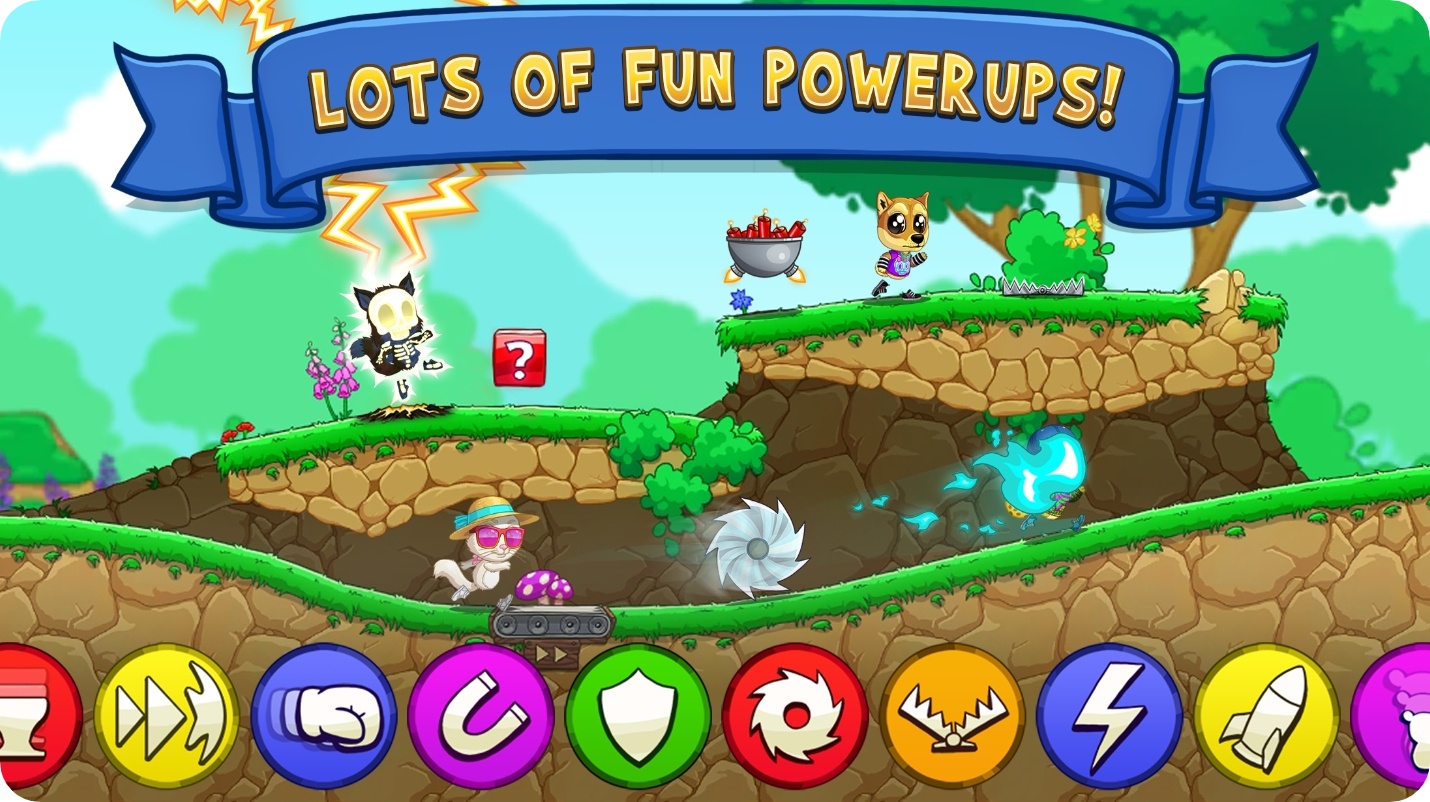 Downloads: 10M+
Customers rating:

(4.4 / 5)

Board Club
This app is a treasure trove for board game lovers. With the best games in the genre rolled into one app, the possibilities for fun are truly endless. And with all that, the app is completely free. It also runs offline, so you can enjoy a solo mode at any time needed.
The app caters perfectly to all levels of gaming enthusiasts, from beginners to pros. There's a game for every mood and occasion, and all of them support multiplayer mode to enjoy with fam members. From Domino to Ludo, 2048, and Tic-tac-toe, there's smth for everyone for sure.
The app comes with BOT to ensure all the players win fairly. Thus, you'll always have a challenging opponent and won't have to worry about cheating. As for the graphics, it's pretty nice, and the smooth UI provides easy-to-maneuver gameplay.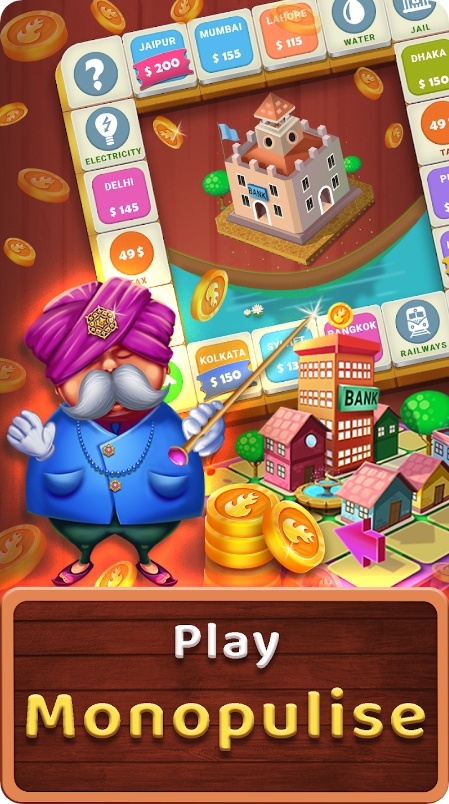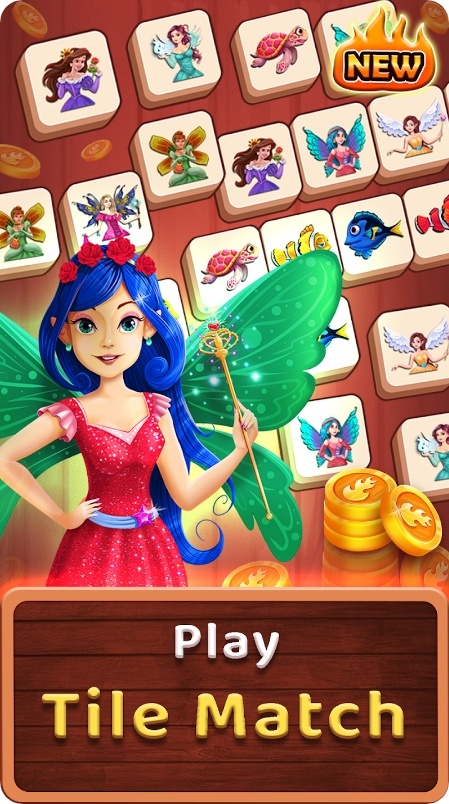 Downloads: 100K+

You may also check: 12 Best Multiplayer Racing Games
SUP
Are you ready to rev up your engines and race against your family members? Cause that's exactly what this game does! It takes racing to the next level as you'll get to compete with up to 3 opponents on breathtaking tracks. A perfect option to get competitive with your relatives, truly.
But it's not just about traditional racing. The game lets you smash rivals off the asphalt and get your vehicle to the limit. Boost, jump, and drift your way to the top of the leaderboard and leave your rivals in the dust. And with the ability to use emojis, you can give your rivals a friendly wink as you fly by.
What's more, you can bet on your own victory to earn gems and use them to customize and upgrade your racing car collection. With endless possibilities for personalization, you can make your ride truly one-of-a-kind. There's even a level editor to make custom tracks with. Share them with the world and see if you can earn enough upvotes to win even more gems.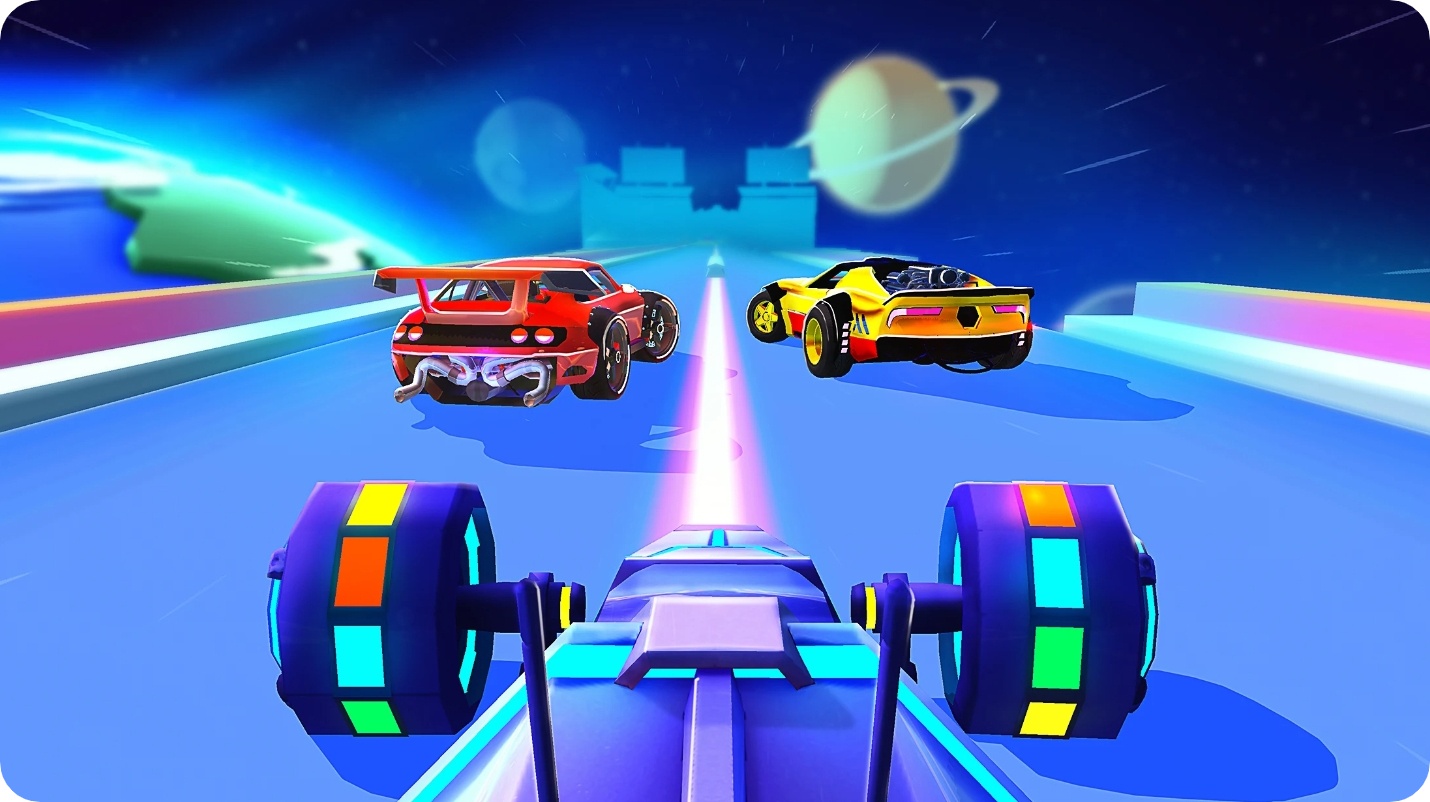 Downloads: 10M+
Customers rating:

(4.4 / 5)