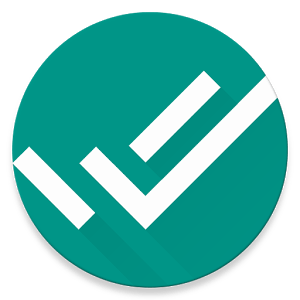 Notification Reminder for Android is an easy application for creating your own reminders. If you often forget to view mail, communicate with family, or walk a dog, this application will definitely help you.
The interface and functionality of the application are extremely simple. On the main screen, we are given the opportunity to write a reminder. It is necessary briefly to specify a subject, to describe a problem, and also to note the time when the message in a line of reminders should come.
You may also like: 21 Best notepad apps for Android
A small icon indicates the main theme of the message, whether it be rest, work, health, sports, or any other category.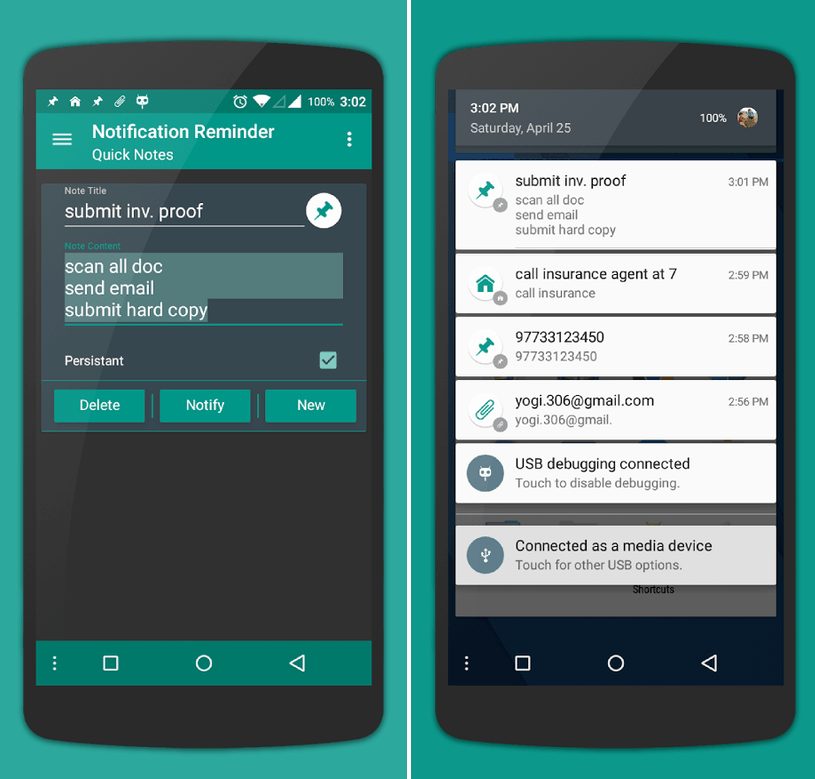 Features of the program
So, right after installing this software on your device, you instantly go to the section called "Quick notes", thanks to which you can easily create an infinite number of various reminders (at the moment this number is limited to one hundred), giving them the name, and a complete detailed description, while still adding for them the time interval for a demonstration on the main display (if desired, this function can be ignored).
By the way, if it seems to you that this is not enough, then going to the advanced settings section, you can without straining to pick up badges for your notes, correct the story, or put at your discretion any melody for each individual message.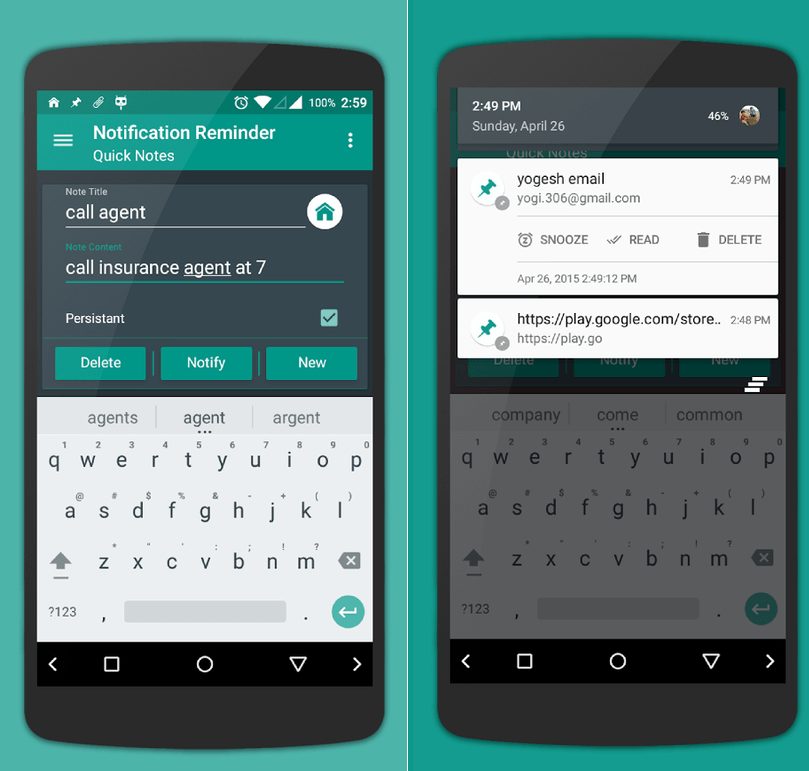 In the menu, habitually located on the left side of the screen, you go to the settings. You can also create a new reminder here. There are a lot of settings, but for some users, they are significant and help to set the time of the presence of note in the reminder line or to adjust the automatic appearance of the keyboard when entering the application.
Notification Reminder – a small application that will help cope with forgetfulness and inattention.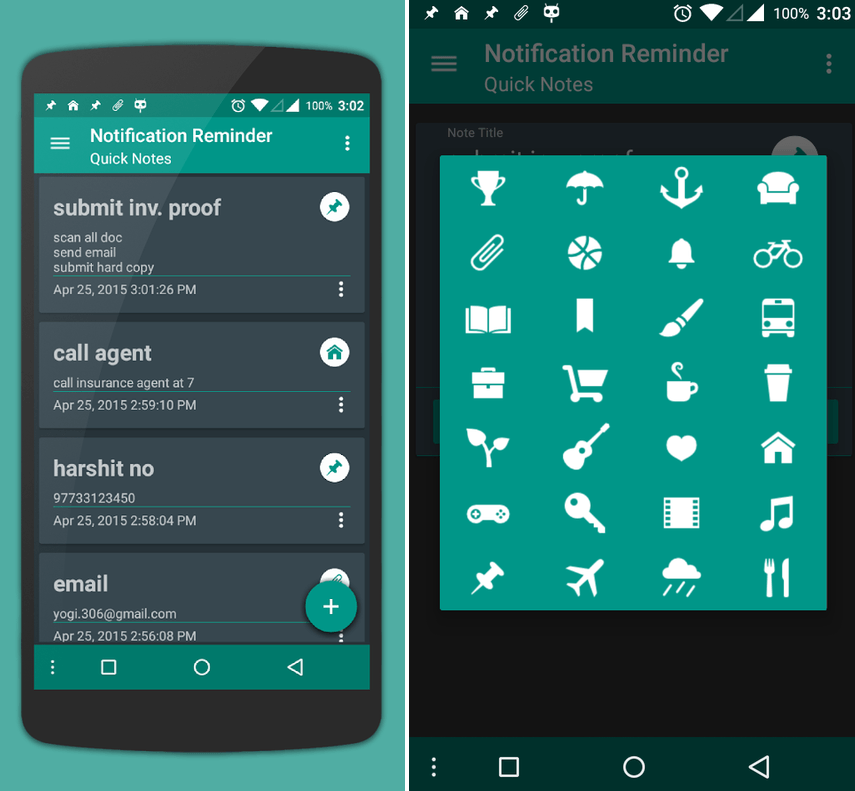 Downloads: +500000
Cusromers rating: (4.2 / 5)

You may also like: 21 Best reminder apps for android