Do you like novels? Always looking for something new to read? We offer you an extensive collection of eBooks with thousands of novels.
It's a well-known fact that the most insatiable readers never have enough books to read. To meet this urgent need, we offer a platform where you can find thousands of virtual books and an extensive catalog that is updated daily.
Webnovel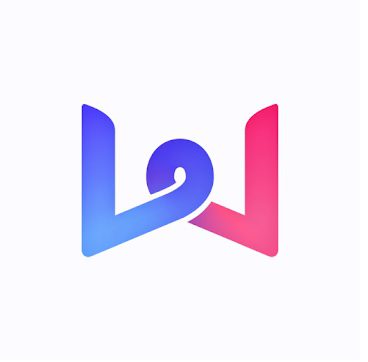 Start reading interesting books with the Webnovel app. Here you can find exactly the kind of reading you like, or if you're still undecided, you have the opportunity to discover new titles, and who knows, maybe you'll be able to discover wonderful new things.
There are a ton of different genres available: Fantasy, Video Games, Magical Realism, Eastern Fantasy, Science Fiction, Martial Arts, Sports and Competitions, Realistic Fiction, History, Horror, Thrillers, War, Fanfic, and Romance. The novels tab will definitely impress you.
The app offers a list of the most popular books, from which you can choose one if you don't know what you prefer, and also, it allows you to discover great new books.
One of the coolest features of this app is that users can leave comments on each snippet and join in the discussion. Anyone can participate and interact with other users, which gives an entertaining element of participation.
To customize your reading settings, you have the ability to choose the typeface, letter size, color, and brightness of your smartphone screen.
You can download books, listen to them in audio format, activate the dark theme, personalize the interface, and vote for each chapter. The bad thing is that you can only read three chapters a day for free, and if you can't stand it, you'll have to shell out.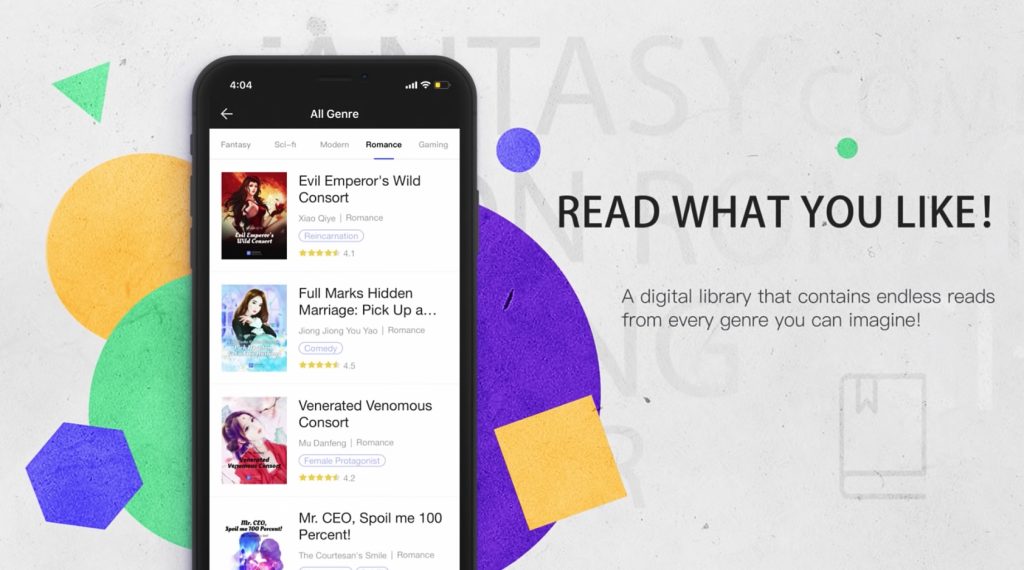 Downloads: 10000000 +
Customers rating:

(4.2 / 5)

You may also like: 17 Free apps to read books on Android
Amazon Kindle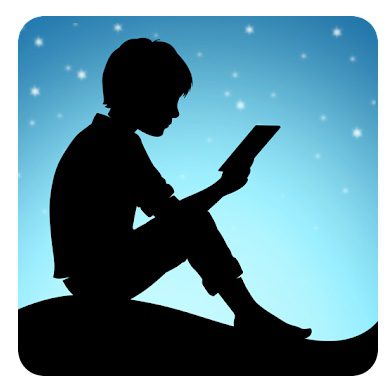 Amazon Kindle offers more than a million books and publications on your Android device. The Kindle with its features will allow you to enjoy reading like never before.
The Kindle app will be able to enthrall you with reading like you never imagined possible. Thanks to its pleasant, easy-to-use interface, you'll have more than a million books from the Kindle Store at your fingertips, including new releases and New York Times bestsellers.
You'll also get access to more than a hundred newspapers and magazines from among the most prestigious and thousands of classics for free.
With Amazon Kindle, we can read the first chapter of a book you're interested in for free to help you make up your mind. Among the features of the program is a feature that automatically synchronizes the last page read on all devices if you resume reading from a device other than the one you normally use.
Get a new reading experience because the program has built-in customization options that include background color, font size, and format. And besides, you'll never have any doubts about the meaning of words, as the program has a dictionary with 250,000 entries.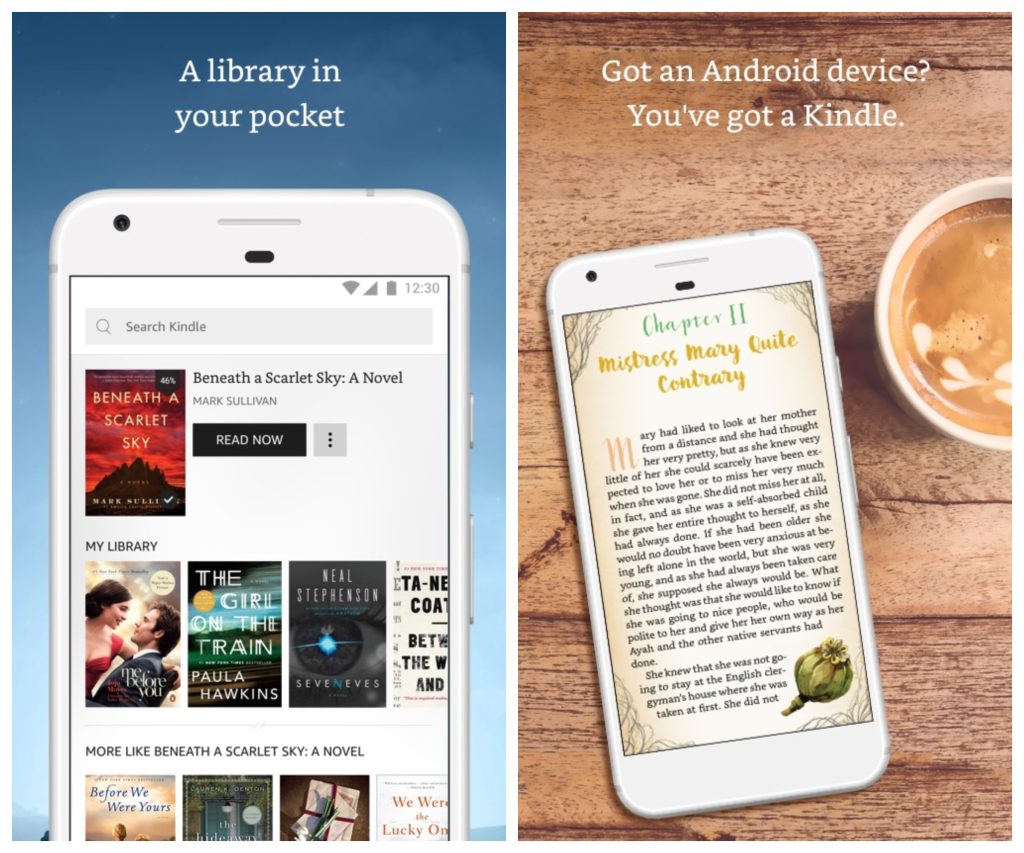 Downloads: 100000000 +
Customers rating:

(4.5 / 5)

MoboReader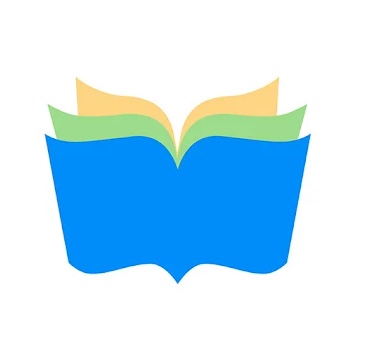 MoboReader is a smart application for reading e-books and organizing the user's library. It has its own cloud storage that allows you to access literature from anywhere.
Features of the MoboReader application:
Cloud storage for user's books;
Keeping the history of activity, so you won't forget where you stopped reading;
Automatic synchronization of bookmarks and reading positions between devices;
Reading timer;
Display brightness adjustment;
Display of the current reading position;
Many features for the most comfortable time.
Optimized book listening feature;
Account login notifications added.
The app comes with its own store from which we can purchase new books, but also offers us the opportunity to read books for free, usually literary classics. So, you can build a great library on your Android device.
It also offers us a simple interface that allows us to read very easily, as well as customize it using different settings.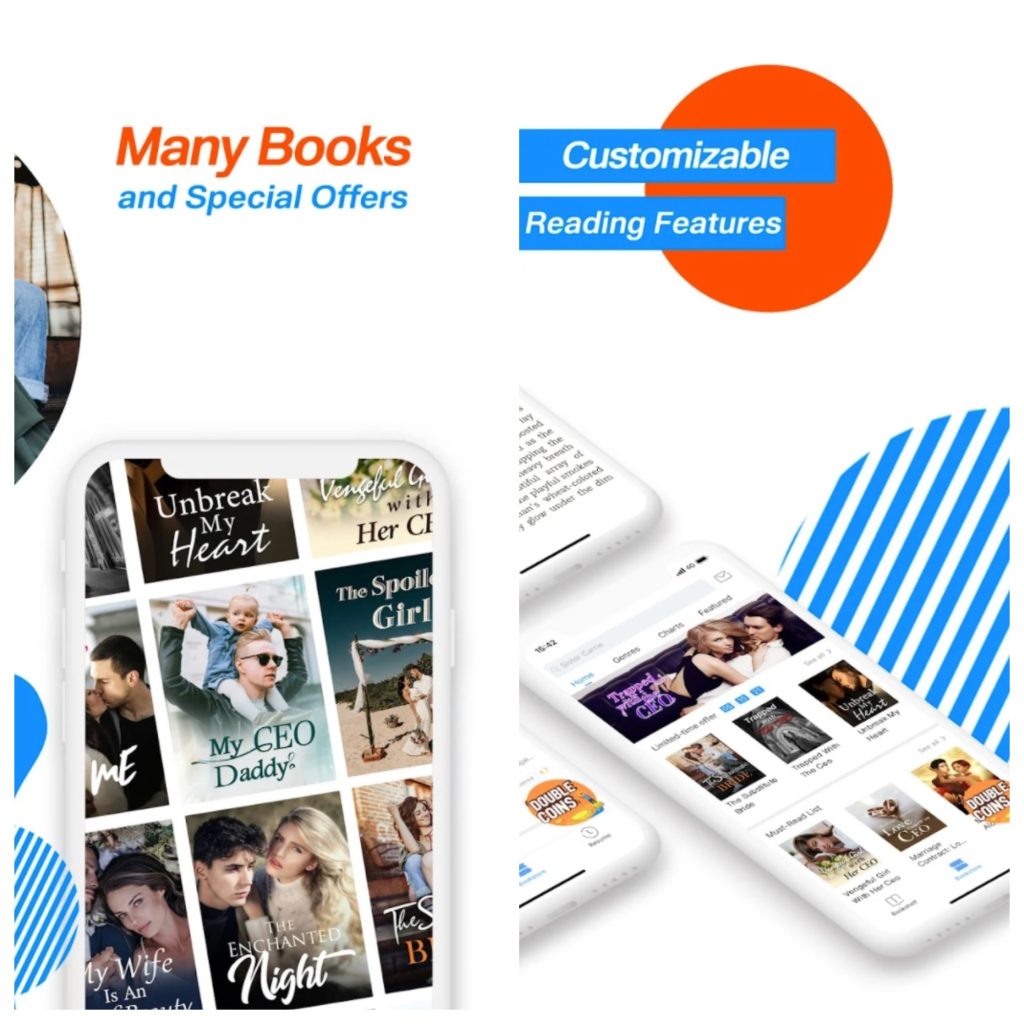 Downloads: 1000000 +
Customers rating:

(4.5 / 5)

Storytel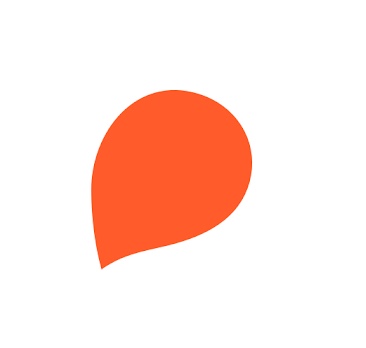 What makes Storytel unique is that the service offers not only full novels, but also short stories, poems, and serialized content.
One of Storytel's best features is that you are not limited to one version of a book. The service provides both audio and electronic versions of books, so you can use them in the form you want.
The nice thing about this service is that both versions of the books are available to you at no additional cost.
While there are many things I like about Storytel, the feature that made you download this app is the easy syncing between audiobooks and e-books.
The service automatically syncs the user's progress between the audiobook and the e-book, making it really easy to switch between both versions.
The built-in e-book reader that comes with Storytel is fairly simple and offers only a few features. There is a button that allows users to easily switch between chapters, a button to bookmark a page, and a button to change the overall appearance of the page, which includes page background and text size.
Storytel is a subscription-based service, and you will need to pay a monthly subscription fee. However, the service offers a 14-day free trial period.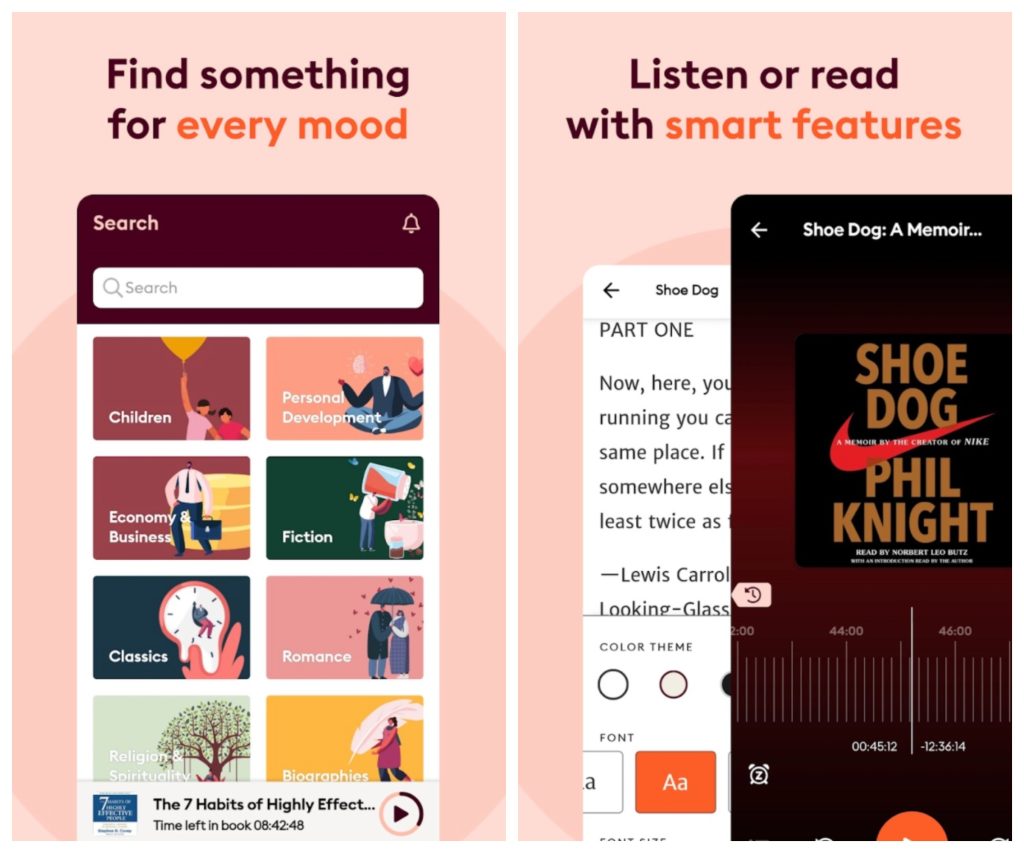 Downloads: 10000000 +
Customers rating:

(4.4 / 5)

Scribd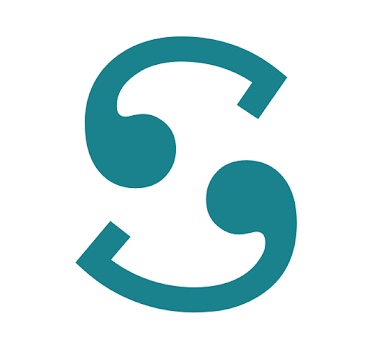 A giant repository of books, audiobooks, and magazines that you can read anywhere from your tablet or smartphone. Scribd has millions of titles waiting for you.
The app is a legal downloader of all sorts of books, from classics to the most famous comics, browsing without a single ad and in an organized and concise interface.
An entire library in your pocket.
To find out what Scribd is all about, you just have to look at its features:
The user can browse through millions of books and audiobooks.
The system organizes titles by genre: novels, true crime, travel, non-fiction, youth literature, science fiction, etc.
Allows you to save books to read offline so that your library is always at your fingertips.
All content can be synced between different user devices.
Font size and color can be customized, and you can choose horizontal and vertical scrolling or add notes to books.
For audiobooks, you can adjust the speech speed and set the off timer.
If you try Scridb, you'll join the millions of readers who read the best audiobooks, books, magazine articles, and more every day. You can use the app for a month for free, and after that time, decide if you want to keep using it day after day by paying a subscription fee.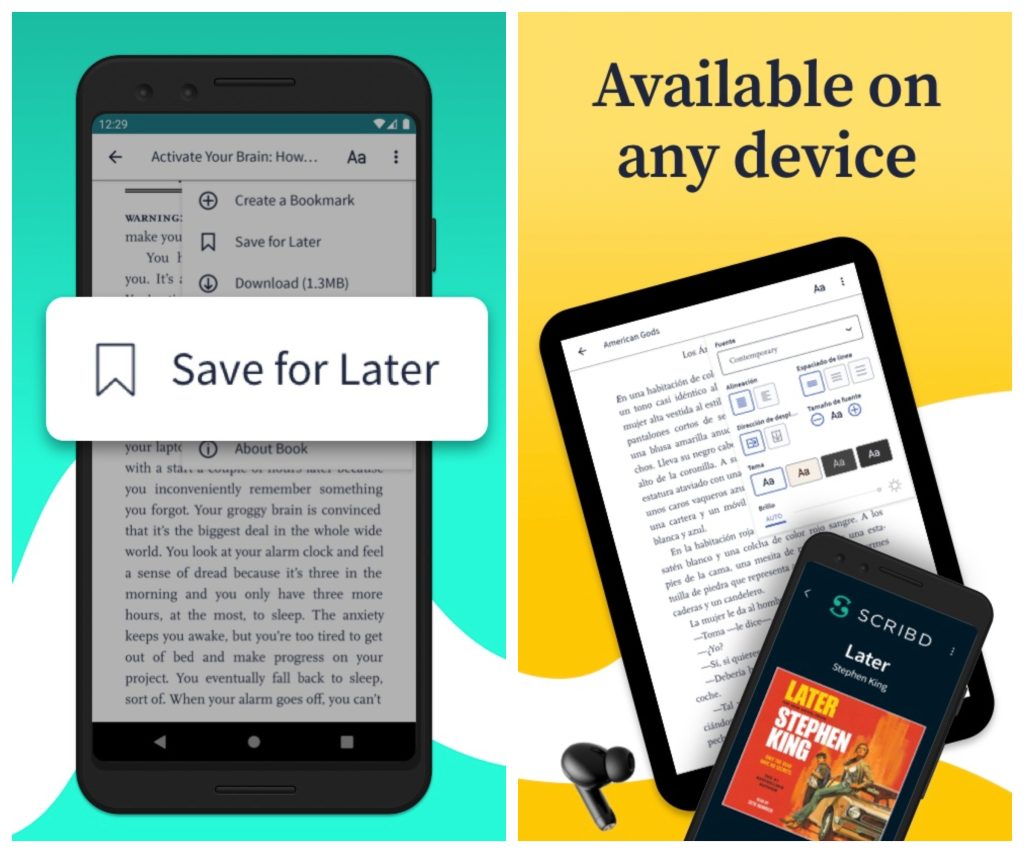 Downloads: 10000000 +
Customers rating:

(4.4 / 5)

Moon+ Reader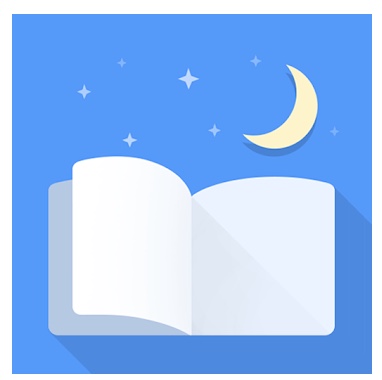 Moon+ Reader immediately attracts with its functionality, smartness, and beautiful realistic flipping effect. In general, the reader is comfortable, functional, and beautiful. Really good quality application.
You can download from online catalogs, with the ability to add your own catalog. Supported formats: fb2, TXT, HTML, Epub, UMD.
Pros of Moon+ Reader:
Beautiful realistic flipping effect in both directions. For lovers of aesthetic reading is an important factor.
Supports a bunch of formats txt, html, epub, umd, fb2, zip.
Nice interface.
Availability of both bookshelf and file explorer, with which you can open a book from anywhere on the memory card.
Wide options for navigating through the book.
Generally great features and a huge number of settings.
Presence of text search (by the search button on the smartphone).
Availability of online catalogs.
But all the same, there are some shortcomings that I personally noticed:
It takes a lot of work to set up a comfortable reading.
In the free version, there are ads.
Too sophisticated but this is subjective.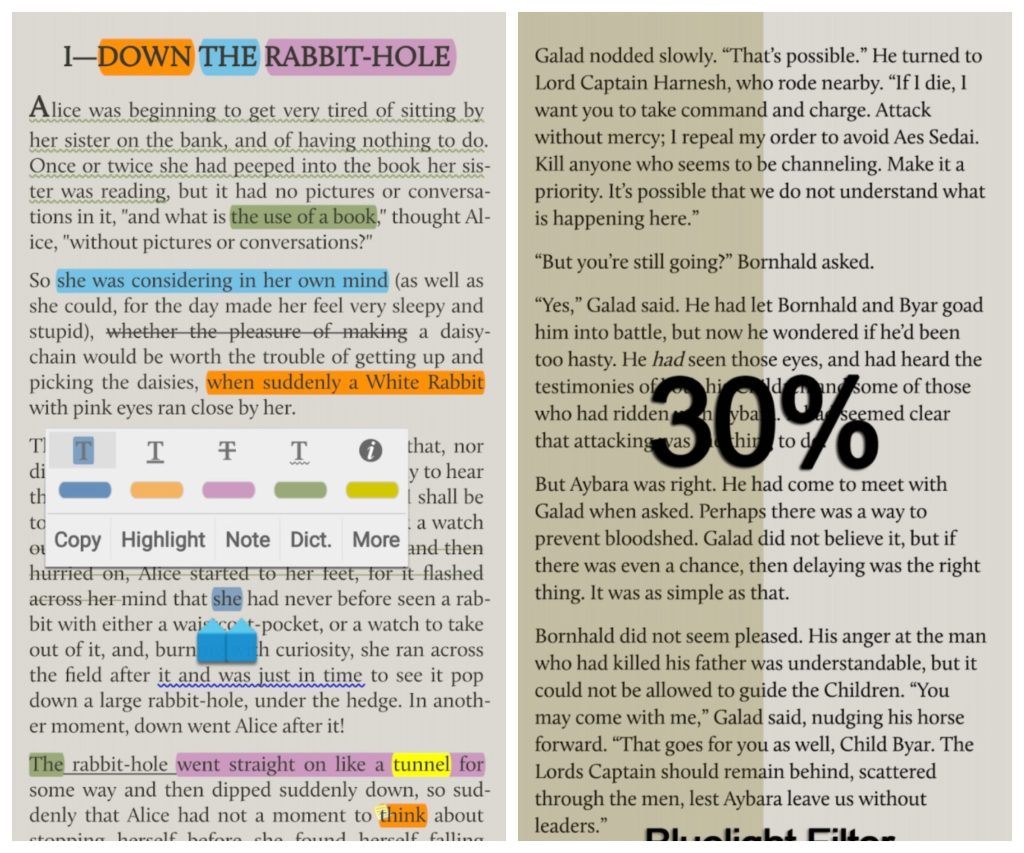 Downloads: 10000000 +
Customers rating:

(4 / 5)

iReader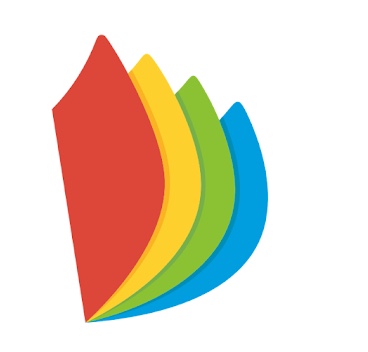 iReader is a great tool where you'll find novels and comics of all genres. Each work has its own file which you can add to your own library and even download to read without an internet connection.
A platform with short stories for fans of novels from around the world.
The tab indicates the category, author, and synopsis, as well as the number of chapters, user ratings, and comments, and the ability to join community discussions at any time. Most books are completely free, while others can be purchased for the app's own currency.
On the other hand, the integrated reader is very handy: it allows you to adapt colors, font, and letter size according to your preferences. In addition, you can underline texts and share snippets.
And if that's not enough, the app allows you to open documents to read directly from your device. Without a doubt, this is a great app that will especially appeal to the most tireless readers.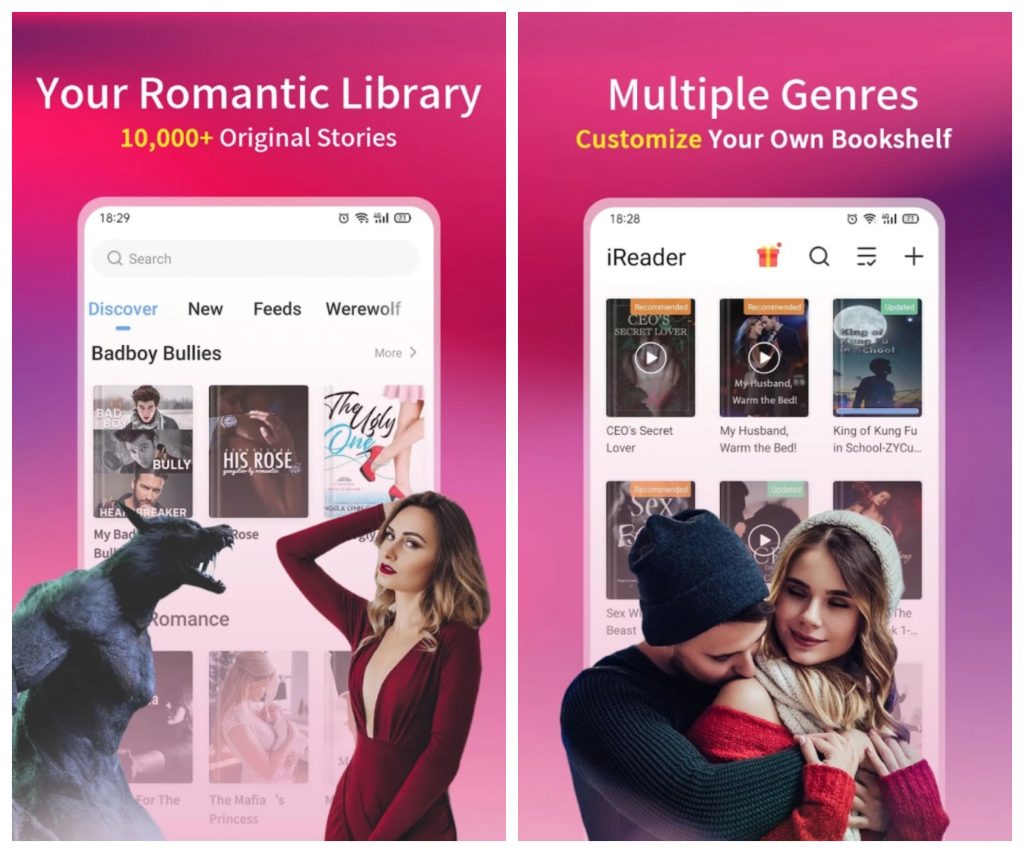 Downloads: 1000000 +
Customers rating:

(4.9 / 5)

FBReader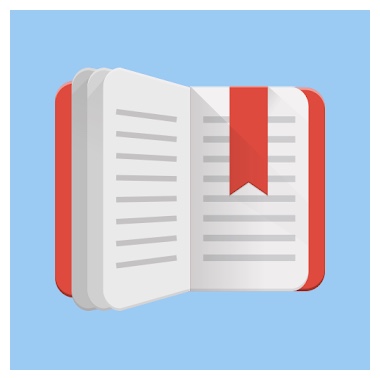 One of the most famous readers on Android is FBReader. This free program attracts with its rich functionality – it will easily open files in formats AZW3, EPUB (up to EPUB3), fb2, RTF, HTML, TXT.
With its additional modules, the list of supported formats was significantly extended, for example, it can also open DJVU, PDF, and comics.
The program works in offline mode, but if you have Internet access, you can search for books directly in it, both in paid and in free online book catalogs.
The utility also supports online synchronization of books, positions, and bookmarks with the cloud service. You can also quickly search for word meanings in external dictionaries such as Dictan, ColorDict, Fora Dictionary, FreeDictionary.Org, LEO dictionary. The paid Premium version has a built-in translator Google Translate.
FBReader offers extensive options for customizing the reading environment itself. You can set your own background for reading, use any font.
There is support for day and night modes. Screen brightness can be adjusted with a quick gesture. You can also adjust text margins and indents, info feed, picture display, and almost any other book parameter.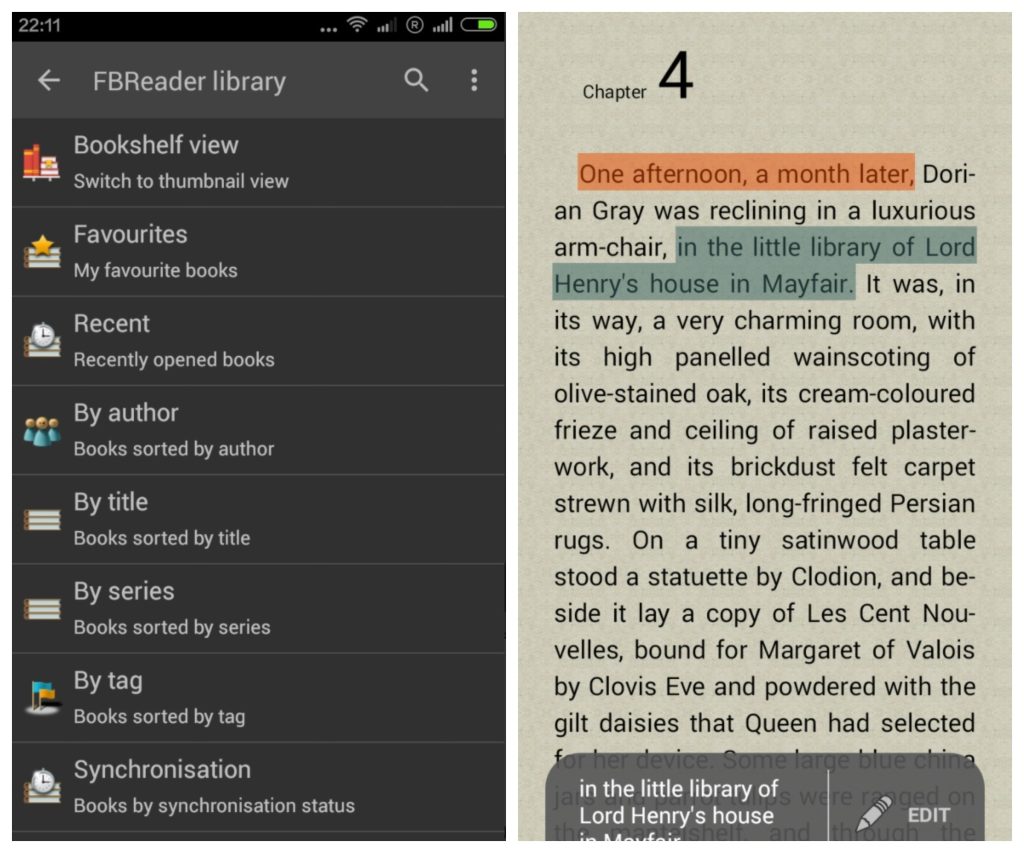 Downloads: 10000000 +
Customers rating:

(4 / 5)

You may also like: 15 Best Quotes Creator Apps for Android
Wattpad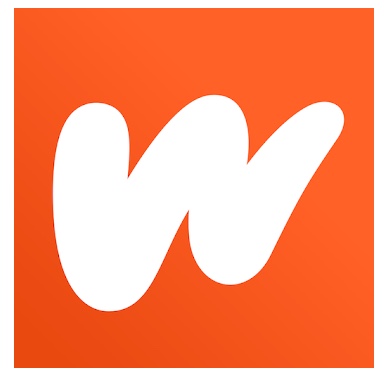 Wattpad is a great program for Android smartphones and tablets. It will be useful to all users who like to spend time in a quiet and peaceful environment while reading a novel.
Wattpad is a huge free catalog of books. But in addition to the fact that the program gives access to a huge library, you will be able to communicate with friends or writers who have this application installed.
Find your favorite work or one you think you'd be interested in, read it, and give your opinion via the built-in social network. Either direct your feedback to the book as a whole or leave a line-by-line comment.
The application's interface is designed in a modern, minimalist style. But, the most important thing in such programs – it is easy to navigate, which will not make users wander long through the menu in search of the right book.
In order not to lose interesting books they can be formed into your own mini-library, which will store entire collections of works, which will be available to you even in offline mode.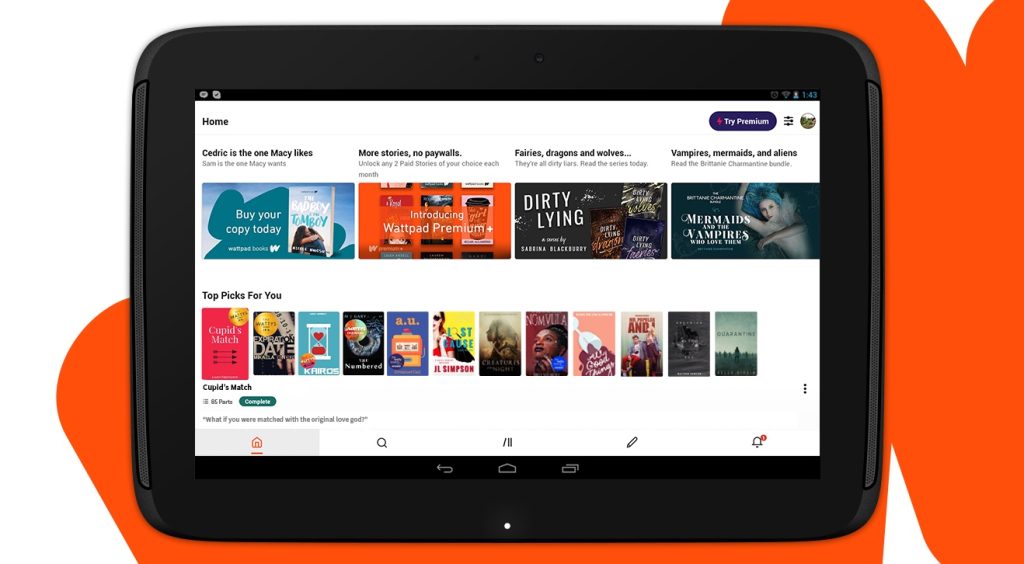 Downloads: 100000000 +
Customers rating:

(4 / 5)