Information security in today's world is very important. For the transmission of confidential info, experts advise encrypting it and transmitting it only through truly trusted communication channels.
However, most of the algorithms that are used in modern messengers are vulnerable to hacking to some degree. If information is intercepted, attackers will theoretically be able to disclose it.
How can you hide a message in a picture?
That's why, along with encryption, you can use masking textual information with some harmless message. One option is to hide the text inside a picture. No one will intercept a postcard with dogs, and therefore the message hidden in it will remain safe.
How does it work?
The essence of this encryption method is that a part of one file is placed inside another. As we know, any information transmitted electronically is encrypted in a certain way. If the code of one file is correctly embedded in the code of the other, the structure of the second file will not change. Thanks to this it will be possible to use it for its intended purpose.
The image can be opened in viewers and image editors, or sent by email or messenger. The only thing that changes is the size of the file. It's worth taking this into account.
To embed a message in the image on your own is not a simple task. But there is a special software for this such as steganography applications for Android.
Steganography Master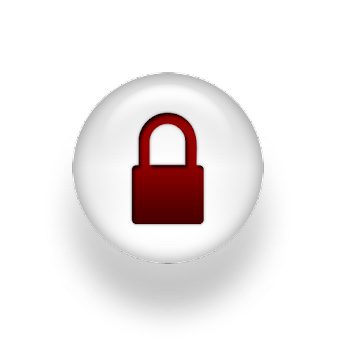 Steganography Master is a great open-source application. You can use this tool to hide your secret data inside an image file. If you have a small amount of data to hide, you can use this tool.
The application allows you to easily put some information in an image so that 99% of people can't tell that the image has been altered.
It also allows you to hide the information in the image and send it encrypted, store it on your Android device or store it in the cloud.
So how do you decrypt such a message? It can only be done with this application. And if you don't want someone to be able to decrypt it, you can set a password. And only those people to whom you give the password will be able to do this.
Downloads: 10000 +
Customers rating:

(3.8 / 5)

You may also like: 11 Best duplicate file finder apps for Android
NoClue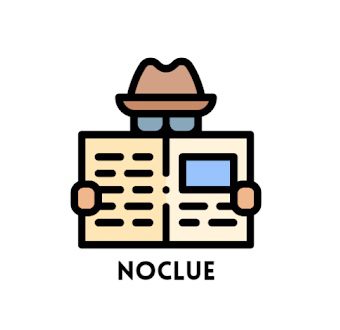 If you need a simple but effective steganography tool, you can try this one. This software is available for free download.
It's quite obvious that such software as NoClue can be used not only as entertainment but also for the transfer of really meaningful and confidential data.
You can hide a text message or files inside an image. Simply select the source file in which you want to hide the secret message, and then select the file you want to hide or write a text message to hide.
The changes in the image cannot be noticed. However, your secret message will be inside it.
You can use the decode option of the same tool to decode the hidden file or message from the image.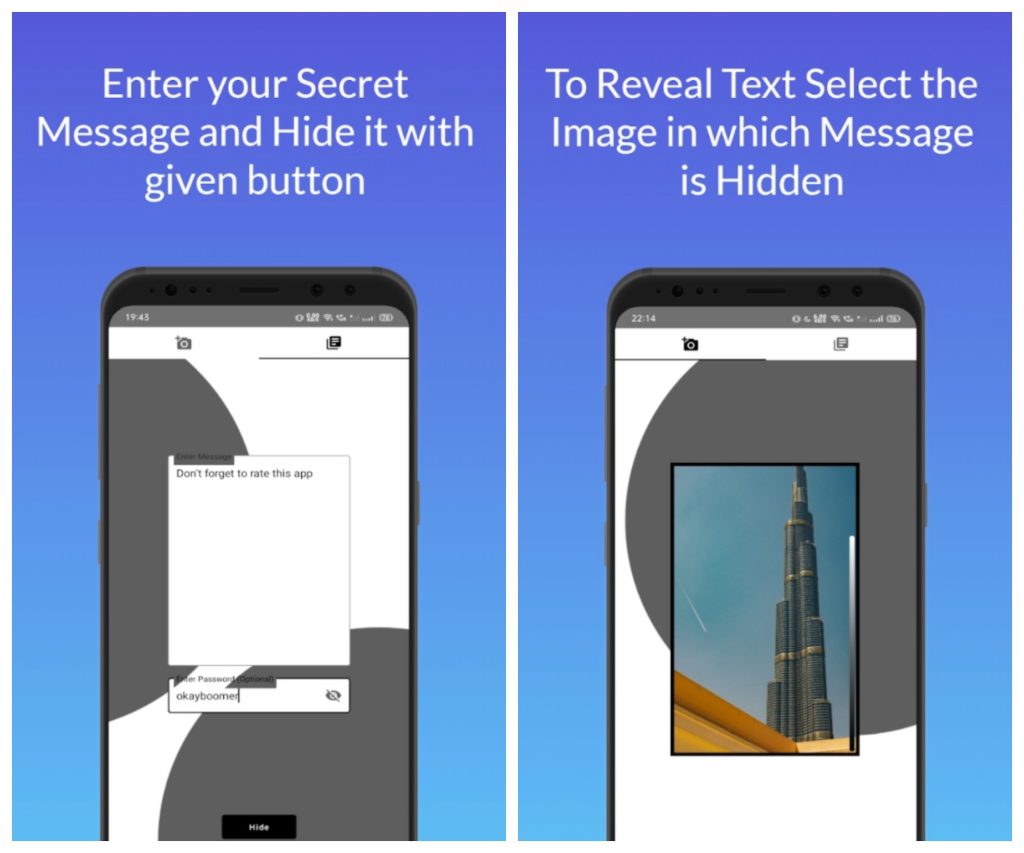 Downloads: 1000 +
Customers rating:

(4.6 / 5)

PixelKnot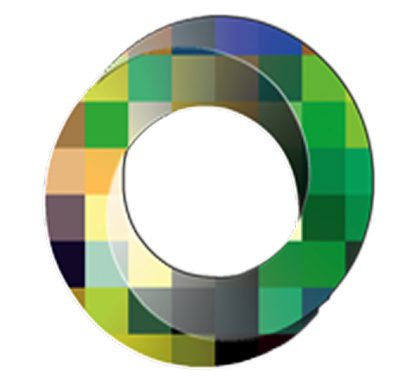 PixelKnot uses open source code and the F5 encryption algorithm. It allows you to insert quite large portions of text information into the image code.
The developers of this software claim that even specialized tools designed to detect encrypted files cannot detect the result of PixelKnot.
PixelKnot allows making the hidden text message to be read-only by those who will be given appropriate access. In order to decode the message, you need to know the secret password.
Users who don't know it will not only be unable to decode the message hidden in the picture but will not even know that it's there.
The PixelKnot application gives its users:
Mathematical security guarantee – the steganographic algorithm of the application uses matrix encryption. This makes embedding more efficient by distributing altered information evenly throughout the file.
Resistant to attacks – messages created with PixelKnot were tested by special utilities and successfully passed the test.
Multilinguality – if the language users need is not on the list, you can contact the developers and after a while it will be added.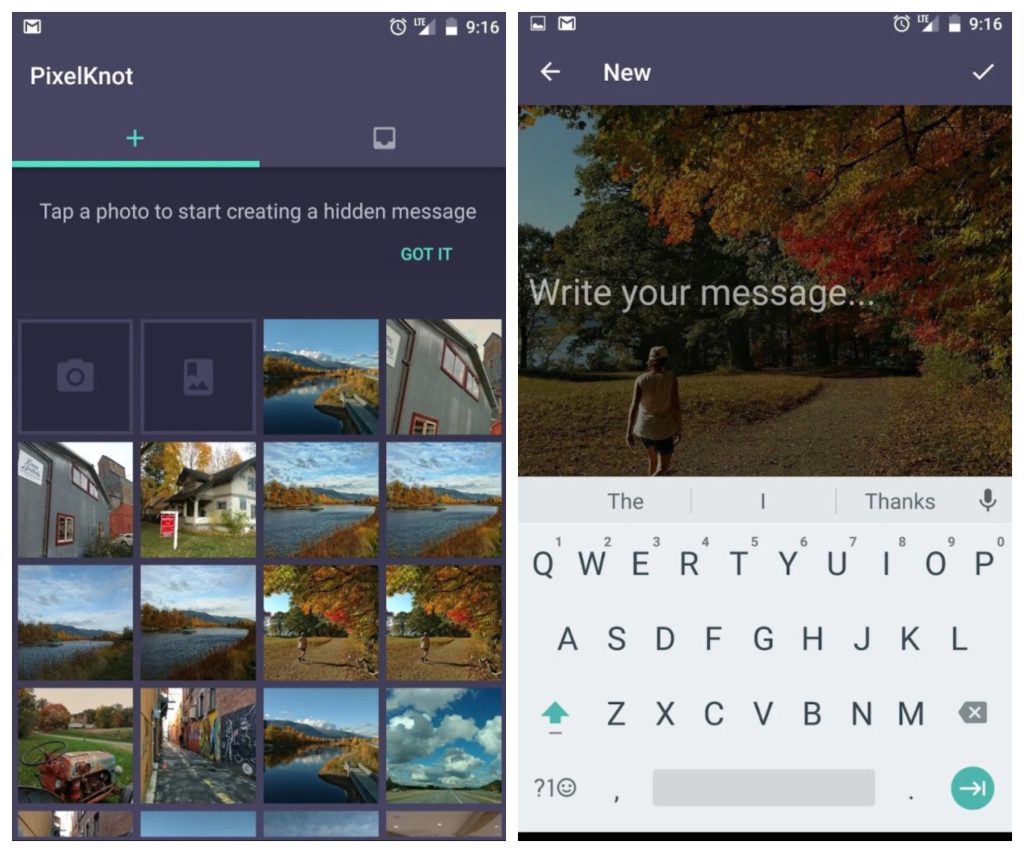 Downloads: 100000 +
Customers rating:

(2.7 / 5)

Steganography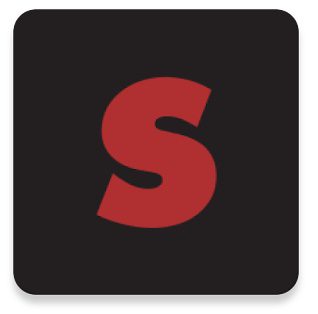 A program that helps you disguise your messages as pictures. Write a secret message, select a picture, and only users who know the secret password can read the message you entered.
Hiding a message using the application Steganography is not very difficult. You don't need to have any special skills for this. The algorithm of actions is as follows:
Select a picture from the gallery to start creating a hidden message.
Enter the message you want to hide.
Wait for the process to complete.
Send the picture with the hidden text inside in one of the available ways or upload it to Google Drive for later use.
Overall the application is good and useful.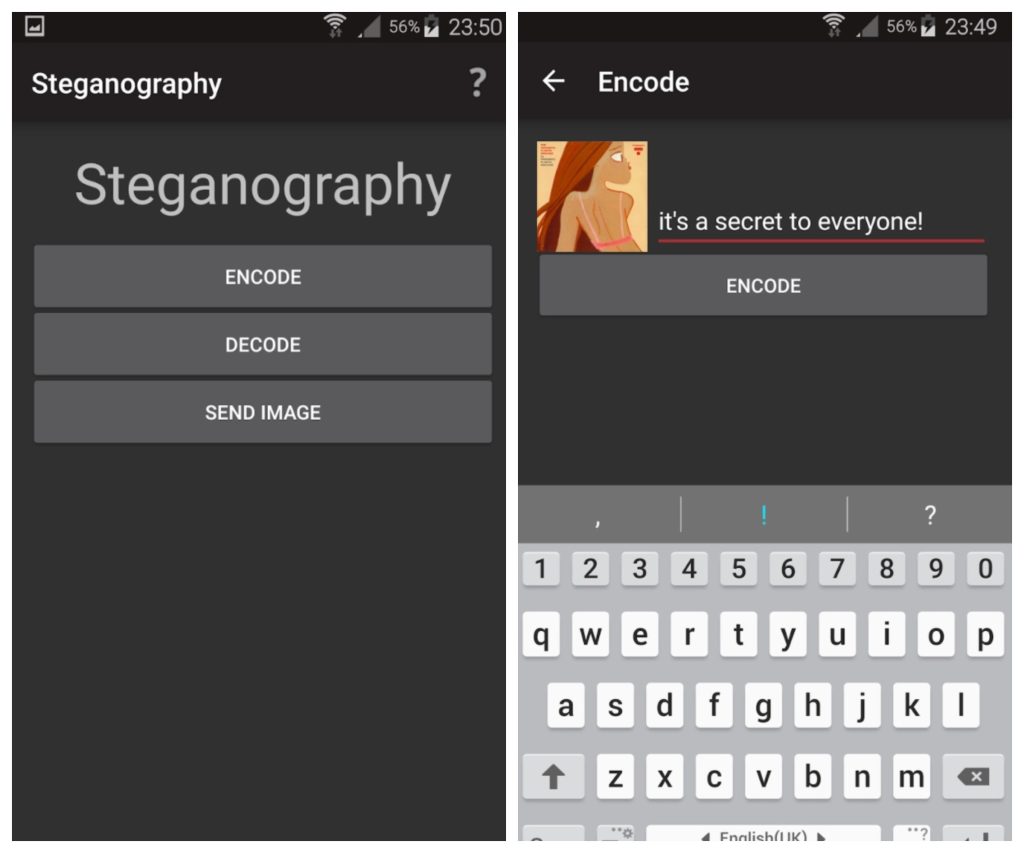 Downloads: 10000 +
Customers rating:

(3.6 / 5)

You may also like: 10 Best file compressor apps for Android
Image Steganography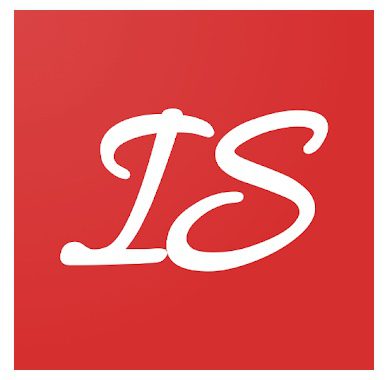 It is a program that helps you hide text or files inside images. This simple and free application will come in handy to protect your personal and important information.
You can encode passwords, logins, other text information inside an image and safely keep this picture or photo in a prominent place, and at the right moment decode it and get access to the hidden information or file.
99% of users are not able to detect changes in the image. This is a really simple and effective way to ensure information security.
The Image Steganography application gives its users:
The ability to hide text data in a photo or image in such a way that the presence of text does not give away any outward signs.
Protection of encrypted information with a secret password to ensure maximum privacy.
Image Steganography is an application designed for steganography or masking text inside graphic images. This software is very popular because of its ease of use and accessibility.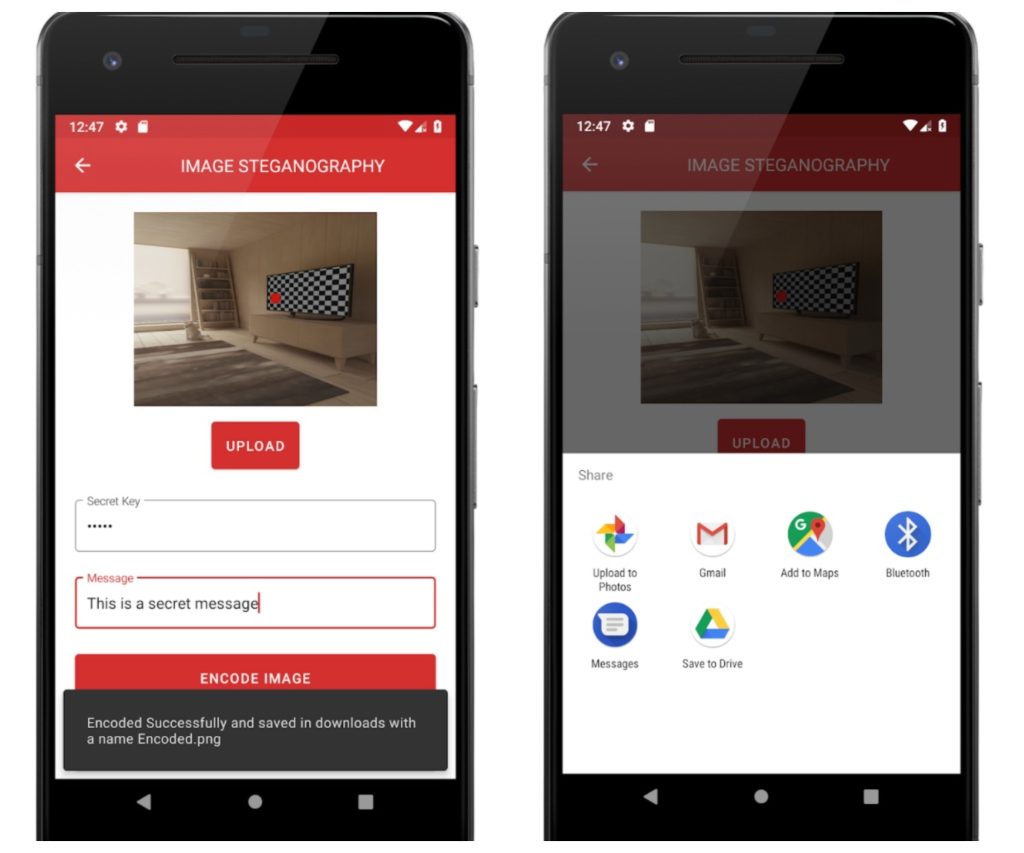 Downloads: 1000 +
Customers rating:

(3.3 / 5)