Do you love writing short lists of things to do, shopping, "don't forget to take" items, someone's phone number for one call not needed in your notebook? Do you love writing them on colorful paper squares?
How much joy will you have when you download one of the apps below! No frills: just cute colored squares with notes, which you can "stick" on the home screen or leave stored in the app. Everything is simple, functional, and aesthetically pleasing.
Take a look at the best online corkboard apps and try them immediately!
ColorNote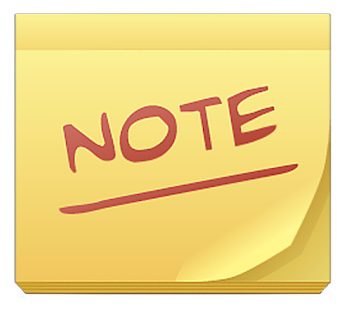 ColorNote Notepad is one of the many note-taking apps for Android. With this application, you will be able to add small paper notes on your phone so that you don't forget anything important.
The application, despite its simplicity and small size, has a lot of important options and settings, which distinguishes it from other similar applications.
It allows you to make notes on sheets of different colors to distinguish them at a glance, sorted by importance. You will also be able to add passwords on some notes to keep them secret.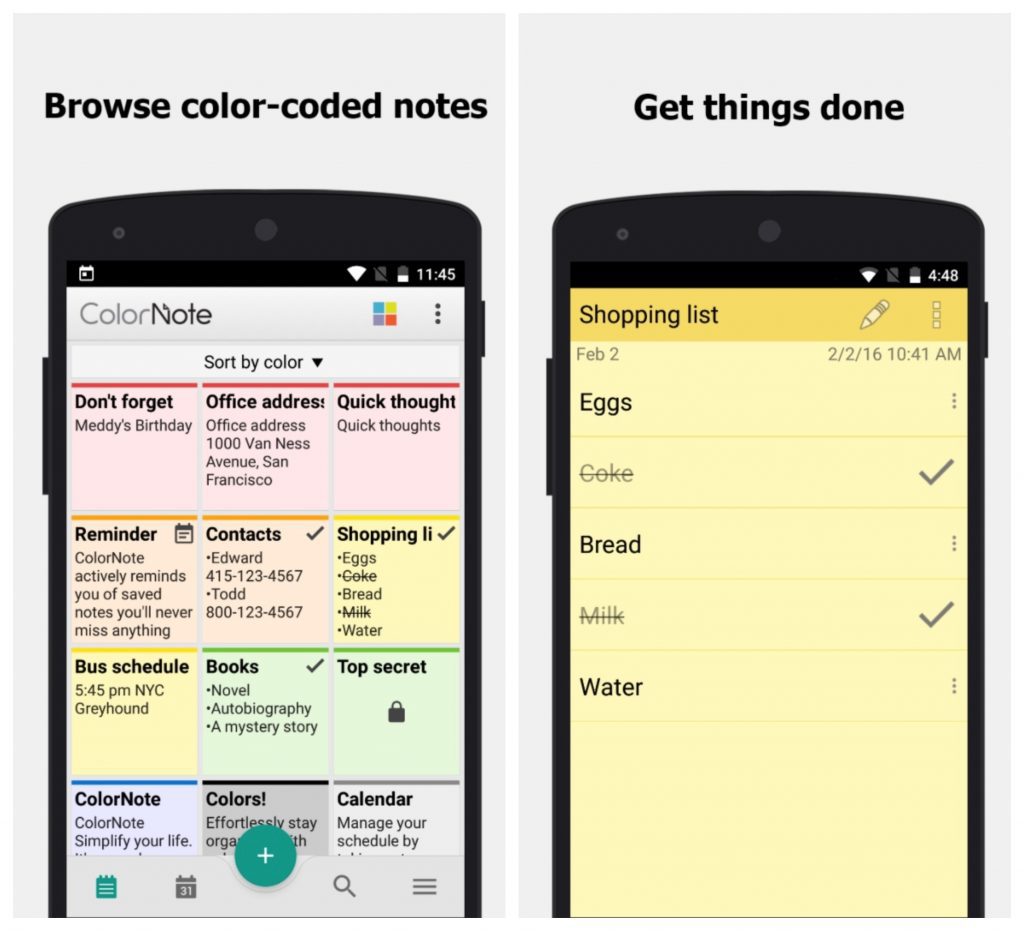 You can create a ColorNote widget on your phone's home screen. It will look like this: a sticker of the color you selected when creating a note or task, glued to a certain area of the screen with the title of the note written on it. It's nice and convenient, with everything at your fingertips.
Another interesting option is the ability to synchronize notes across devices, for example, you will have the same notes on both your phone and tablet. This is done very easily with the 'widgets' feature of the app.
Finally, ColorNote Notepad allows you to add sound and visual alerts for your notes so that they remind you on a certain day and hour.
ColorNote Notepad is a note-taking app that is good because of its simplicity and completeness of options, as well as its small size.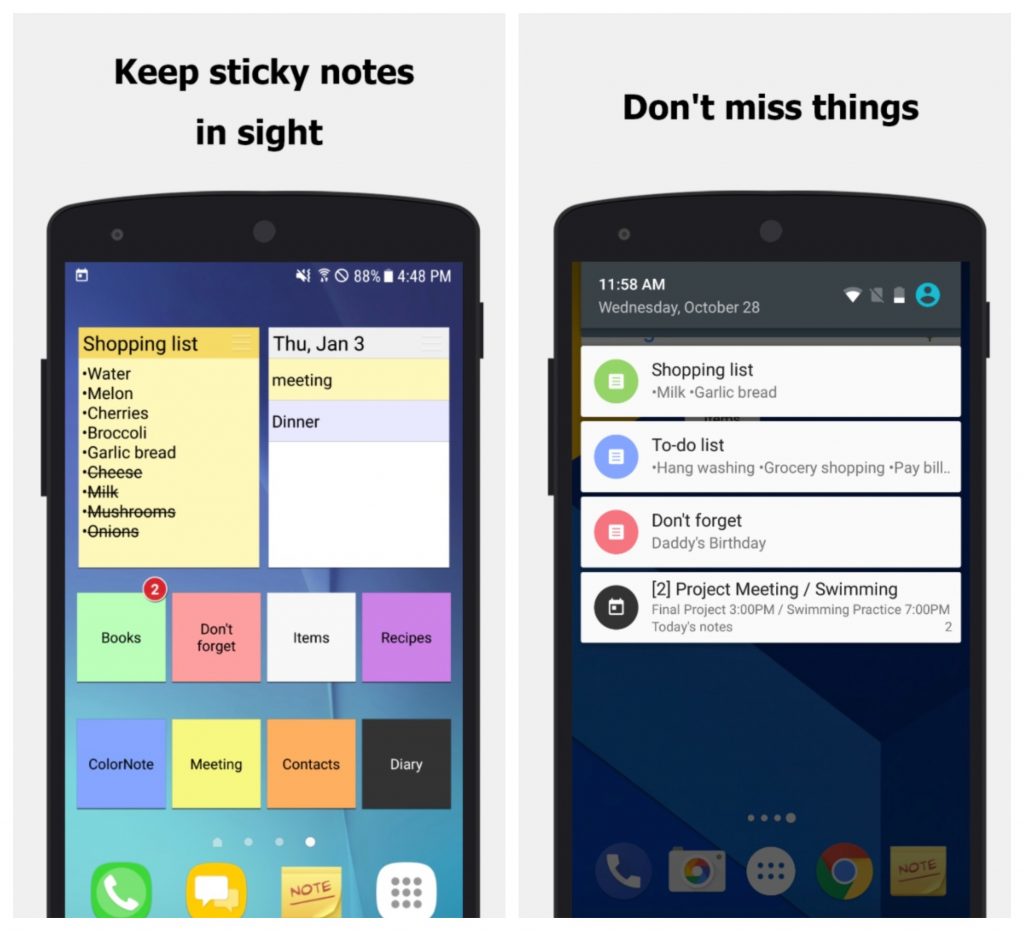 Downloads: 100000000 +
Customers rating:

(4.8 / 5)

You may also like: 17 Best Bill Reminder Apps for Android
Sticky Notes + Widget.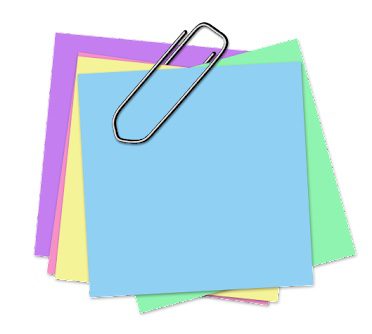 Sticky Notes Widget is a great colorful reminder. The application is very handy and simple and functional. In my opinion, it has one of the best designs for a note-taking application.
If you are a forgetful person. Or if you want to have important information always at hand, use colored stickers and stick them on your desktop, write on the important information, which will always be before your eyes. A sticker is a kind of widget and it's fully customizable.
There are many customization elements, such as text, color, shape, even the tilt of the paper. The ability to sort by folder and interesting labels in the form of a butterfly, paper clip, spider, etc.
I think this application adds a lot of coziness to the desktop. You can keep a couple of blank stickers on your desk for quick notes.
Unlike the others, it takes less memory, which is very good for older phone models. The application is compatible with all devices and for all resolutions.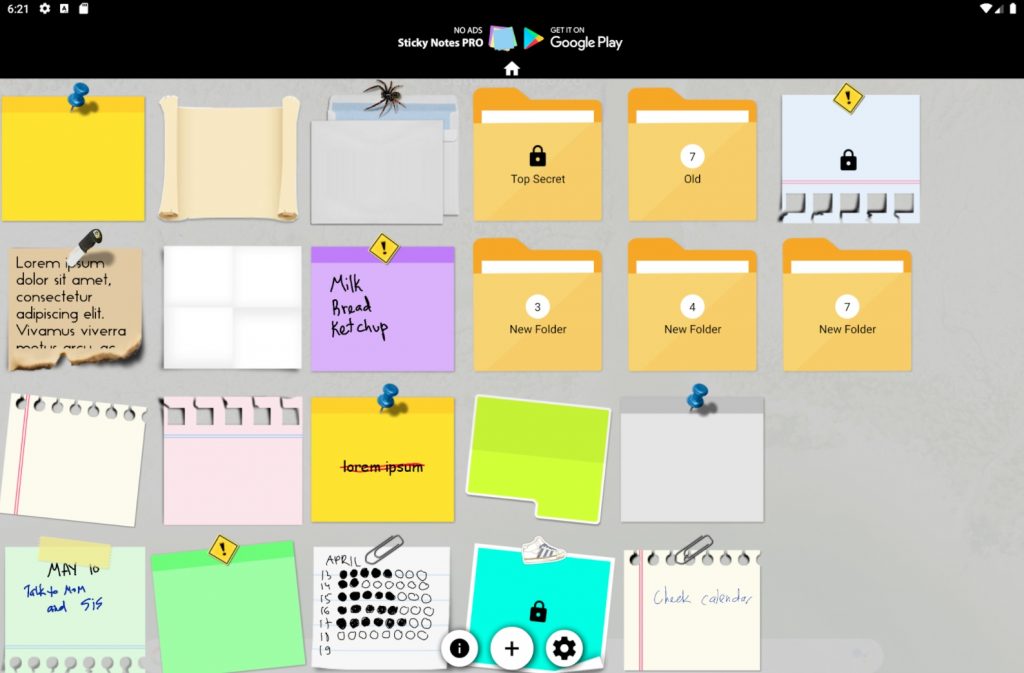 Downloads: 10000000 +
Customers rating:

(4 / 5)

WeNote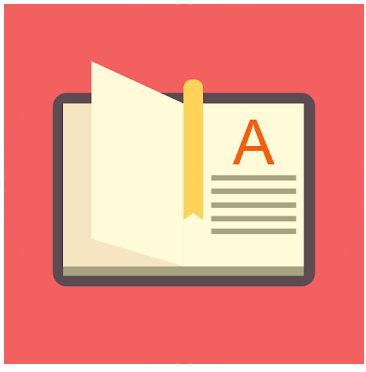 WeNote – notes, tasks, reminders, and calendar. The essence of the program and its purpose are reflected in its name.
With the WeNote program, you will easily take notes, make task lists and get reminders. The program is easy to work with and has a simple interface.
You can lock access to your notes to protect your information and make it more reliable. You can set a password, a graphic key, or a pin code.
Creating notes is not difficult – everything is done quickly and easily. The program is convenient because it doesn't depend on a global network. You can comfortably work in offline mode.
Program features and characteristics:
Easy to use;
Ability to easily take notes and make task lists;
Secure use: lock with passwords, key and pin code;
Data security – two options: sync with Google and local backup and restore;
Different themes, fonts, font sizes, colors;
Calendar which works offline;
Reminders with repetition: every day, every week, every month, every year;
Lunar calendar;
You can send your notes using email, social networks, messengers;
Quick search;
Home screen widget, quick addition.
Downloads: 1000000 +
Customers rating:

(4.8 / 5)

Google Keep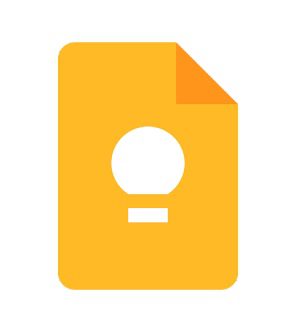 Google Keep is the official app from Google, which is not a bad competitor for other similar applications for notes and reminders. Thus, it's a tool that allows you to make virtual notes on your Android device.
The app allows you to create notes both by typing them as usual and by recording a voice message, which is especially useful when you're in a hurry.
What's pleasant, you can attach any images or lists to your notes, and like other Google apps, Google Keep can sync data between all devices, including Android, PC and laptop.
Of course, you can make lists, draw, and color notes. Some can use it for aesthetics, some for grouping (work, family, friends, etc.).
Another interesting feature is that you will be able to convert any note into a to do list, making it an ideal app for making shopping lists.
Google Keep is an outstanding notes app that will make sure you don't forget anything, from a business meeting to a bottle of milk at the supermarket.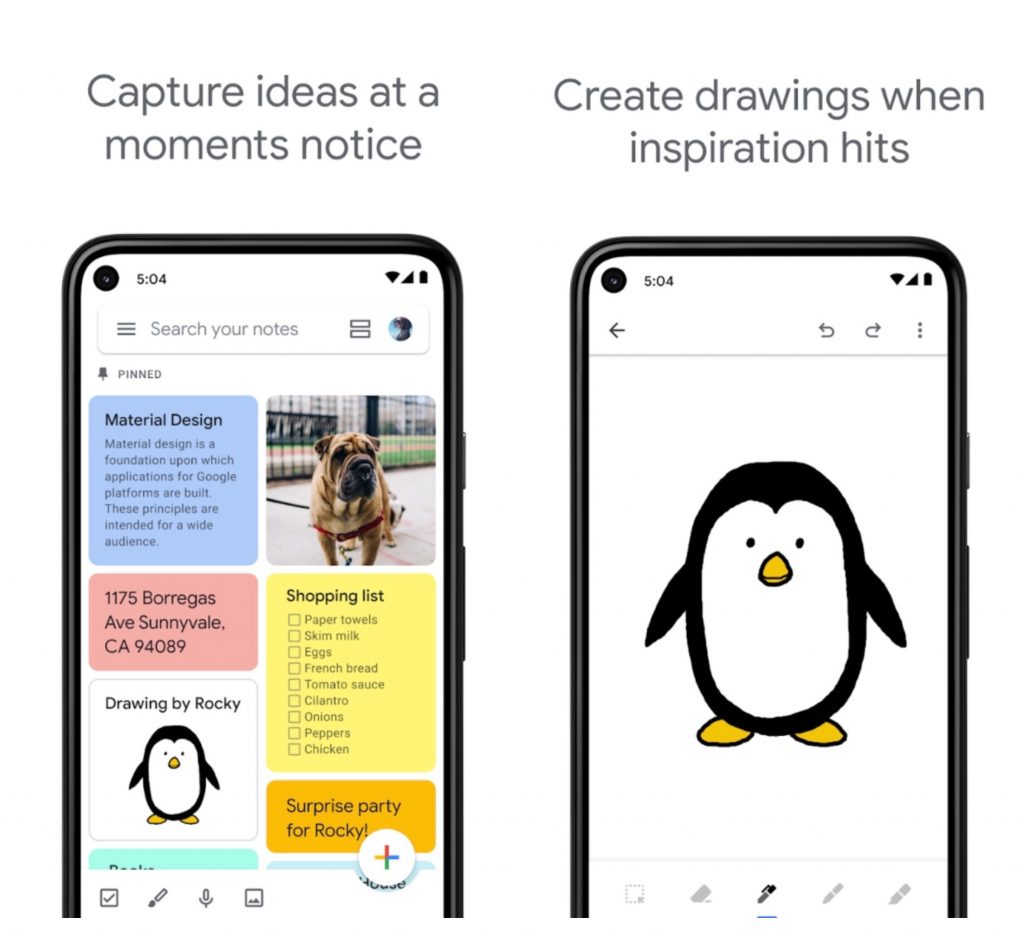 Downloads: 1000000000 +
Customers rating:

(4.3 / 5)

Post-it®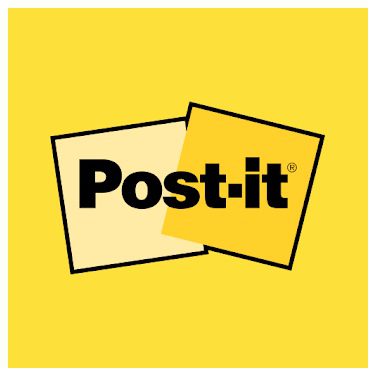 Post-it allows you to use virtual stickers with reminders right on your phone. You can create stickers on the screen of your gadget or digitize your notes from paper media.
Features of the Post-it® app:
Add up to 200 notes at once using your smartphone camera;
Sort your notes by subject;
Arrange notes on the board any way you want;
You can share your board or send to another app.
With the Post-it app, you won't forget anything important anymore. Simply write a note on a virtual post-it note and place it on a panel on the app's home screen.
Downloads: 1000000 +
Customers rating:

(4.7 / 5)

MultiNotes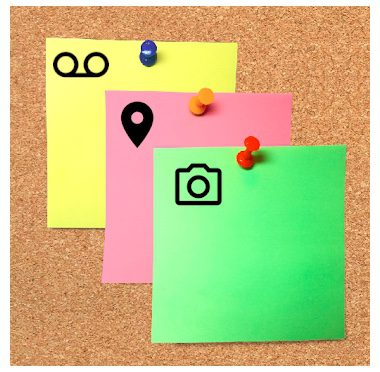 A very handy, customizable organizer notebook, with reminders, a voice recorder, and the ability to add photos and videos to a note. Finally, you do everything and do not forget anything. Quickly, conveniently. Your head is free! Everything is written down on a piece of paper.
A great app to have brief notes on a variety of topics at your fingertips. To keep in mind everything and at once on several areas is sometimes simply impossible (in particular on work issues). But brief descriptions and individual notes in "notebooks" usually turn into unstructured text. Here everything is brief, clear, and always at your fingertips.
Very handy for day-to-day business. Extremely nice interface, reminders with the possibility of repetition, resizing of notes on the screen, the presence of a widget. It captures the simplicity of visual perception and use. Nothing unnecessary.
Write down everything you need not forget: about the house, about work, shopping list, even a pill to take, and do not have to twist it all in your head.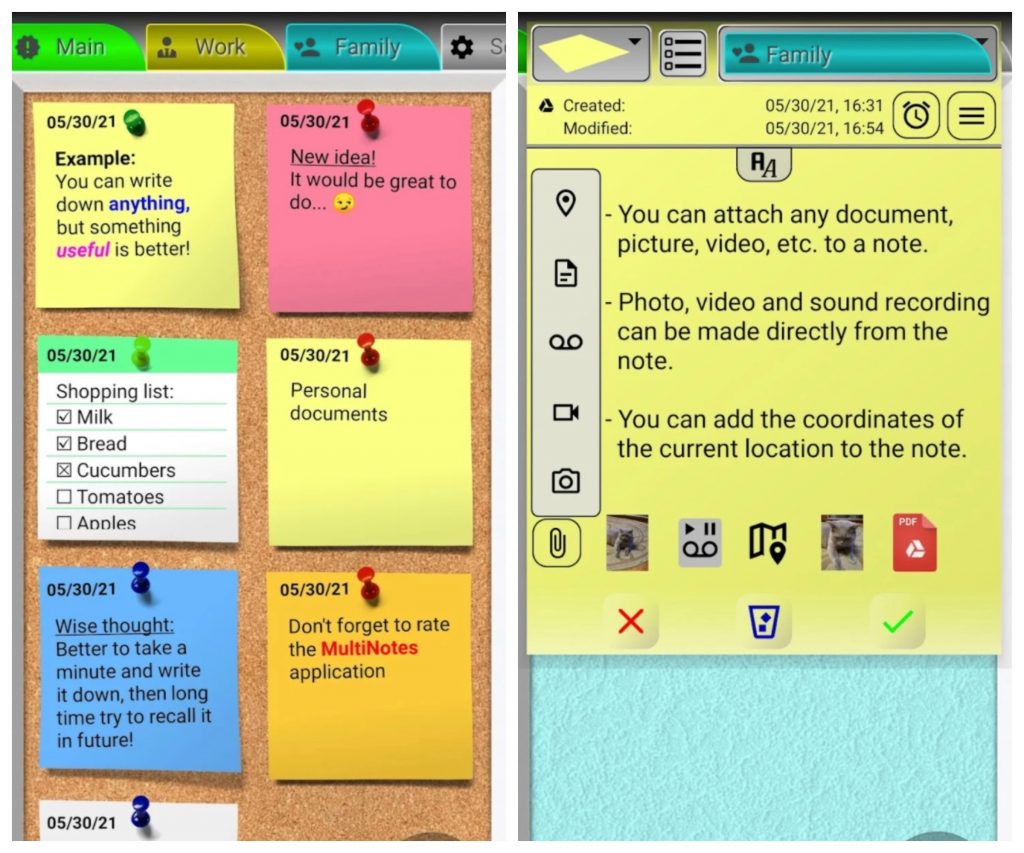 Downloads: 1000000 +
Customers rating:

(4.8 / 5)

You may also like: 21 Best notepad apps for Android
Notes – MemoCool Plus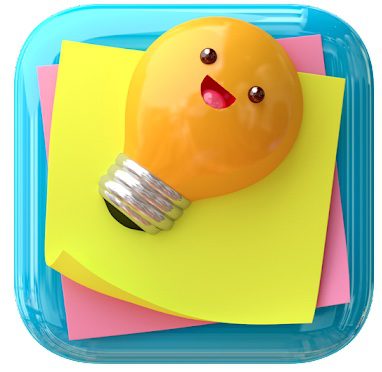 MemoCool Plus – do you like to leave notes on your fridge or use a corkboard? Now all your important notes can be left on the screen of your mobile device. Write down any ideas, reminders and decorate your notes with different paper types, colors, fonts, and thousands of stickers.
Use the widget to have your notes always at your fingertips with just a click. Decorate and add colors and you'll always have your notes in focus and won't forget anything. Activate your creative flair and use cool stickers.
MemoCool Notes Plus for Android features:
Create sticker notes easily and quickly;
there is a function to restore deleted notes;
add photos directly from your gallery;
reminders with calendar and sound;
highly realistic HD graphics;
87 cool magnets for your notes;
19 types of paper (notepad, parchment, sticker, animals, etc.);
36 colors for your notes;
customizable fonts, colors and text alignment;
18 designs (carbon, retro, animal images, etc.)
two sizes of widgets available;
share notes via Facebook, Whatsapp, Twitter and other social networks.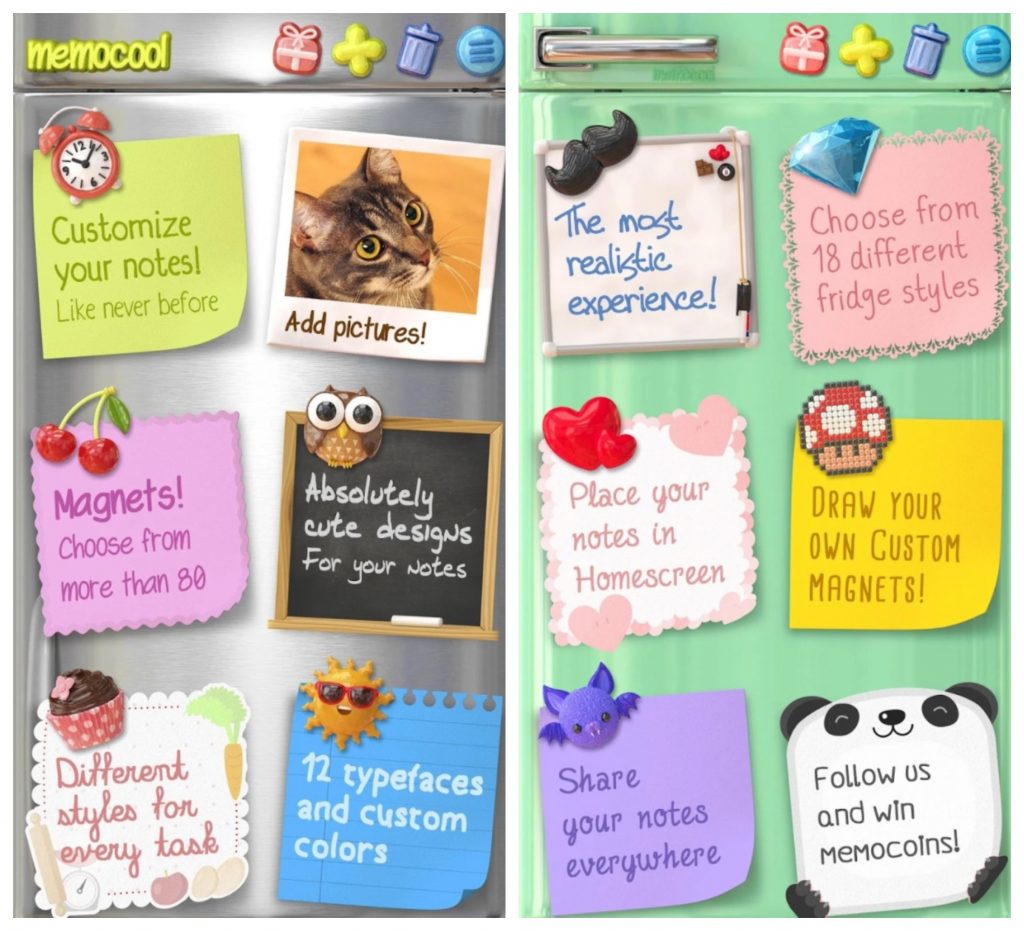 Downloads: 1000000 +
Customers rating:

(4.6 / 5)