Are you familiar with the old walkie talkies? They became popular because they provided complete autonomy for the organization of communication. Now you can recall them again and reach a new level of functionality with your phone!
TOP 7 WiFi Walkie Talkies for Android
Marco Polo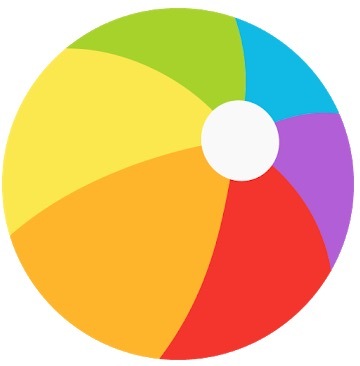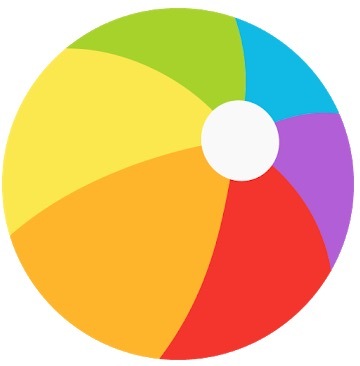 Marco Polo Video Walkie Talkie is a completely new tool for sharing short video messages with friends and family. With Face-to-Face messaging, but in walkie talkie style, users can communicate with individual contacts or create group conversations.
An application that is created for relatives and friends who often communicate with each other. Simple, concise interface, visual functionality, which is simply impossible to get lost in, even if you really want to.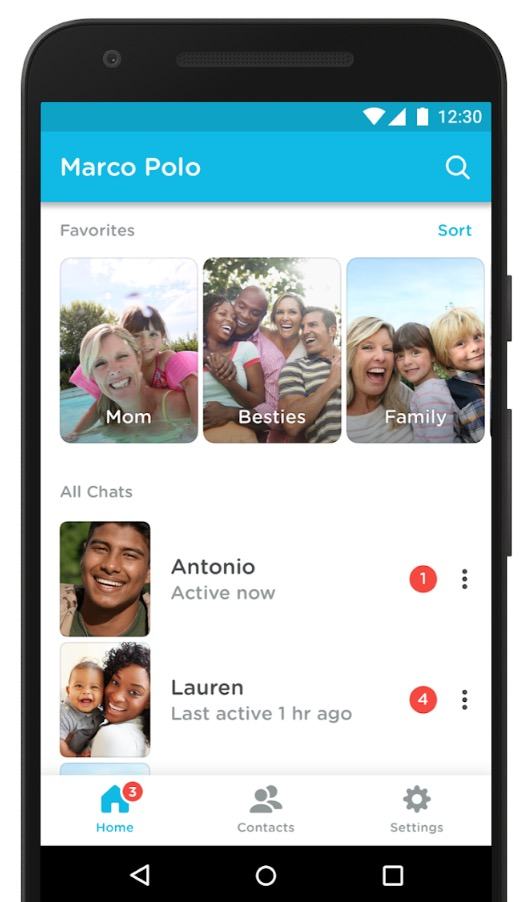 Its main functionality is based on the creation of short videos in which users would be able to share their ideas, thoughts, and emotions. To do this, simply select a contact and start video recording, and you can use either the front camera or the main camera.
Before recording, you can select the effect applied to the voice (robot, strong person or low voice from helium). If desired, a text message is added, or simply with the help of a finger (stylus), an image is drawn. To apply the main filters on the video, you just need to make a swipe in one direction on the screen of the device.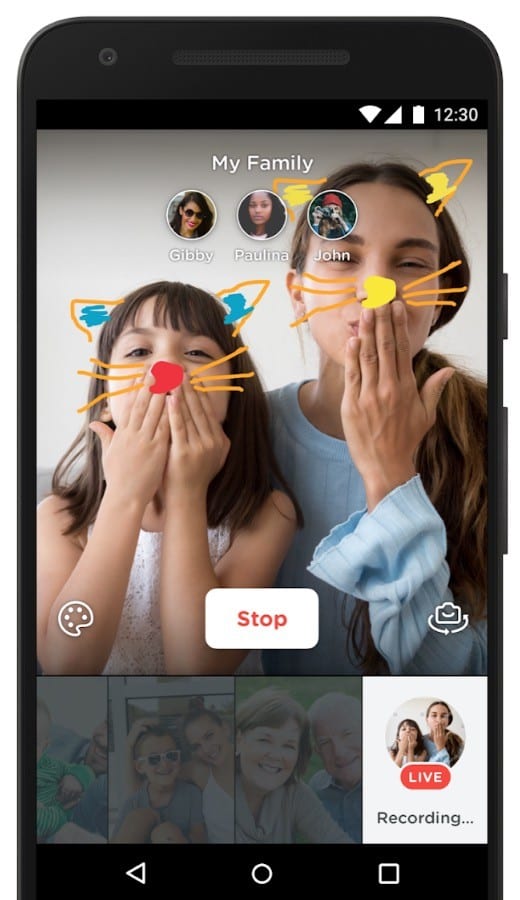 Sending text messages will not work, but to create a video that will be available to several contacts on your phone at once is quite real. Simply select the group chat function and specify the users to whom your video message should be sent.
Why We Like Marco Polo
Stylish design
Laconic interface
Filters and effects
Convenience and ease of use
One-touch video messaging
Creating group chats
The Marco Polo application is totally free and doesn't contain any in-app purchases, which makes it great for kids to use.
Downloads: 10000000 +
Customers rating:

(4.5 / 5)

You can also check: 17 Best voice to text apps for Android
Zello PTT Walkie Talkie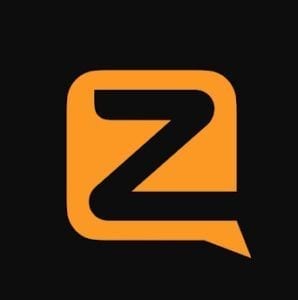 Zello Walkie Talkie is an application that allows you to call any of your contacts (who also have Zello installed), practically converting your Android device into a walkie-talkie. The only thing needed for this is, of course, a good WiFi network.
Besides the fact that you can make calls in real-time, the application will allow you to send audio messages to any of your contacts who will hear these messages as soon as they become available. This way, you can use Zello as a messaging system, leaving notes for your friends, or even for yourself.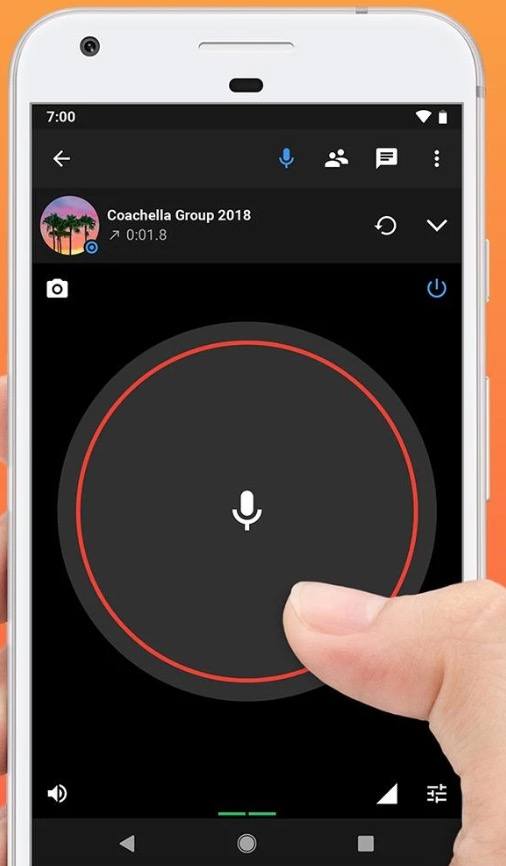 You can communicate with the selected user directly or through channels. If you are subscribed to a channel — you can hear all channel users and send your audio messages to the channel.
In any case, the application will show you a list of contacts with everyone who is online and able to communicate with each of them at any time. And chats can reach 2500 users!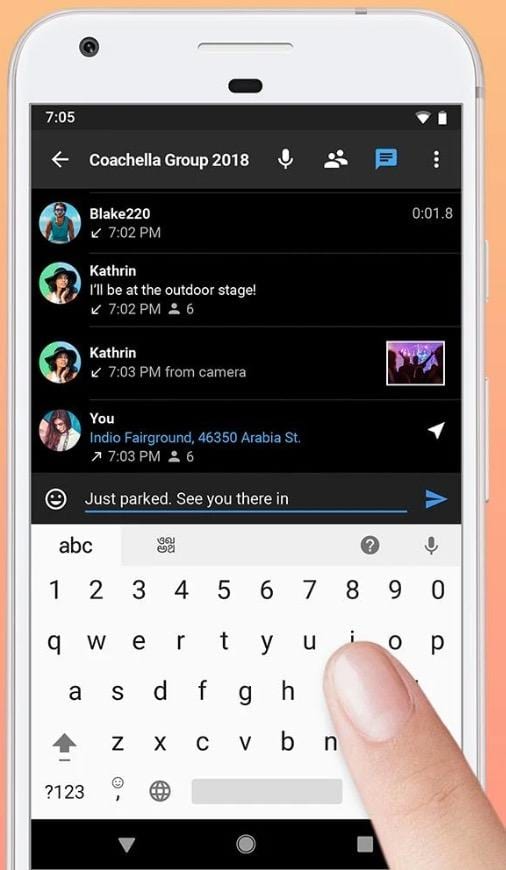 You can start searching for signals to detect all users within the range of the application. Add friends to your contact lists to see their online status.
There are no audio and video calls, and there is also no multimedia sharing. In my opinion, Zello has the best sound quality and the most convenient interface.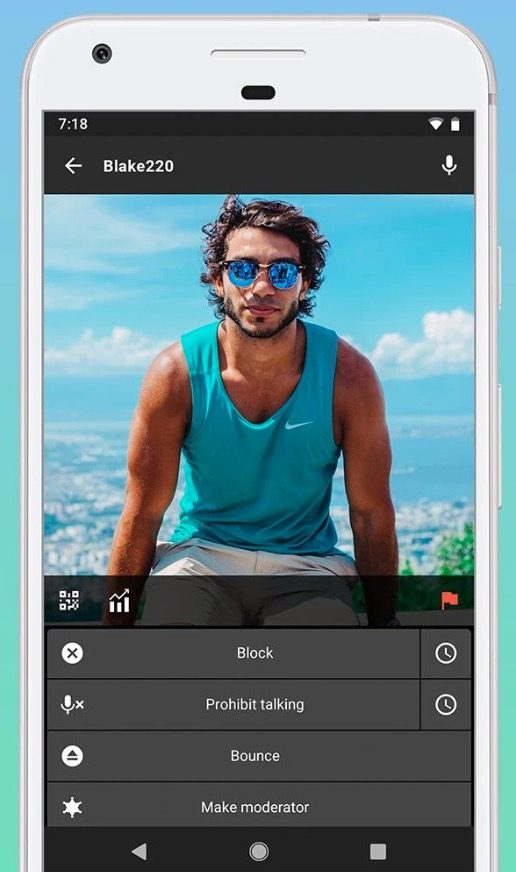 Zello Walkie Talkie is a very useful tool by which any user can communicate with others without having to spend money. In addition, it offers a quick and easy solution to leave sound messages to any friend.
Downloads: 50000000 +
Customers rating:

(4.4 / 5)

Voxer Walkie Talkie Messenger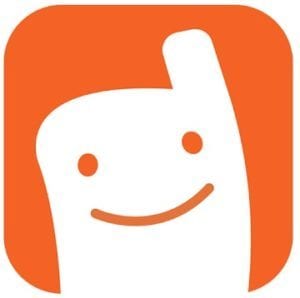 Voxer Walkie Talkie is a program that turns a smartphone into a walkie-talkie. Voxer lets you instantly send Audio, Texts, Photos, and Maps from your location to your friends. Messages are broadcast in real-time, and friends can listen to you live or recorded.
In Voxer you can specify your location. This feature is useful for travelers, as well as people in unfamiliar areas. In addition, Voxer allows you to save message history.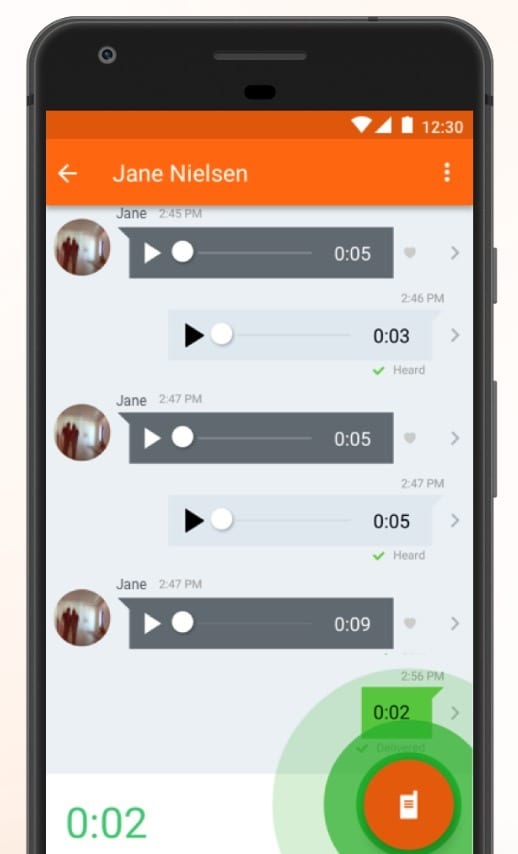 The user interface of Voxer is unpretentious, making it very easy for the user, which may partly be the reason for its popularity.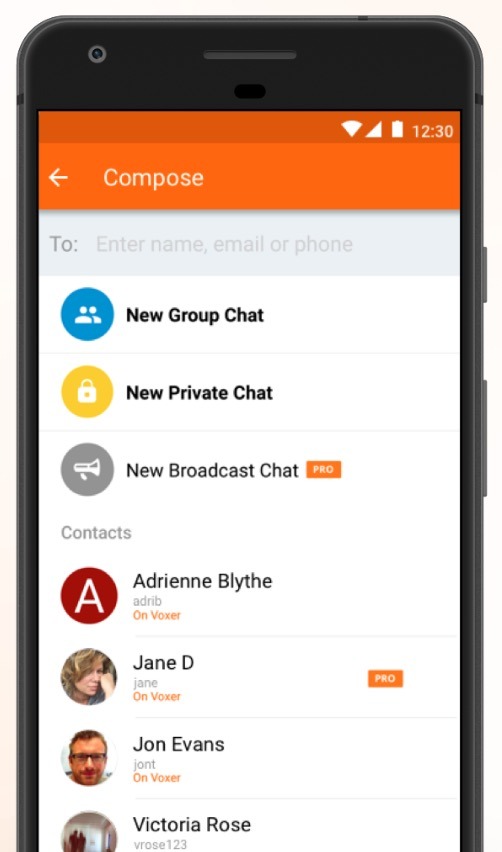 Features of the program:
Walkie Talkie Online
Audio, lyrics, photos, and maps with location
Group chats
Everything is absolutely free
No annoying ads
Works through WiFi, 3G and all other types of communication
Pop-up notification of new messages
Play voice messages faster
Create messages even without connecting to the network
If you sign in with your account on FACEBOOK, you will automatically get access to friends using Voxer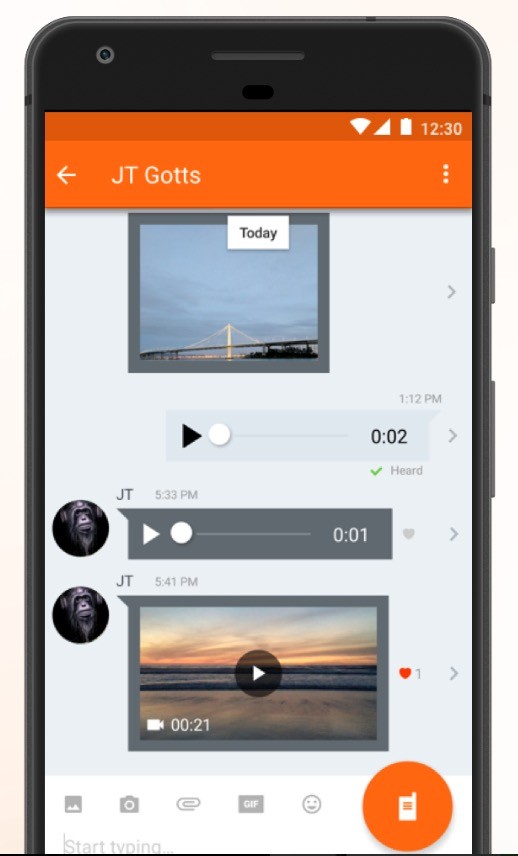 Communication with friends, family or colleagues is easy and instant. Forget calls, voicemail, text messages and email letters. Voxer is faster, cheaper and saves time.
Join tens of millions of people around the world using Voxer to use a free handheld radio – PTT.
Downloads: 10000000 +
Customers rating:

(4.3 / 5)

HeyTell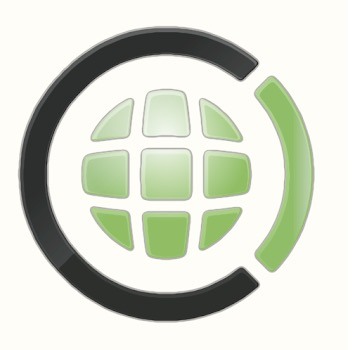 HeyTell, a customized version of Voxer, is notable for the additional accessibility of the application for the Windows Phone operating system, and in general, it's very similar to Voxer in terms of functionality.
You don't need to create an account – just launch the application, select a contact and click a button to start talking! If you wish, you can specify your location to the user during a conversation with him.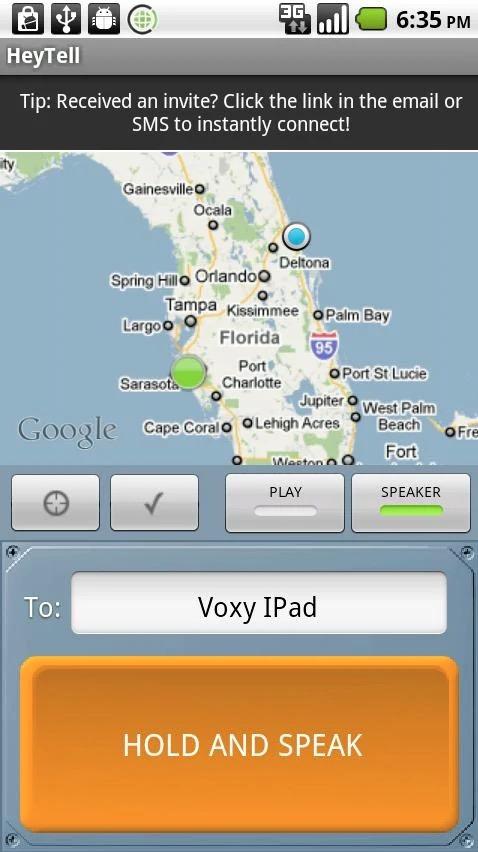 Conversations can be saved and played offline or deleted on demand. TIP: A long press on the conversation and messages displays the View, Delete and Export options.
Speaking will always be faster than typing. HeyTell, a free application Android, that allows you to instantly send short voice messages to other users at the touch of a button.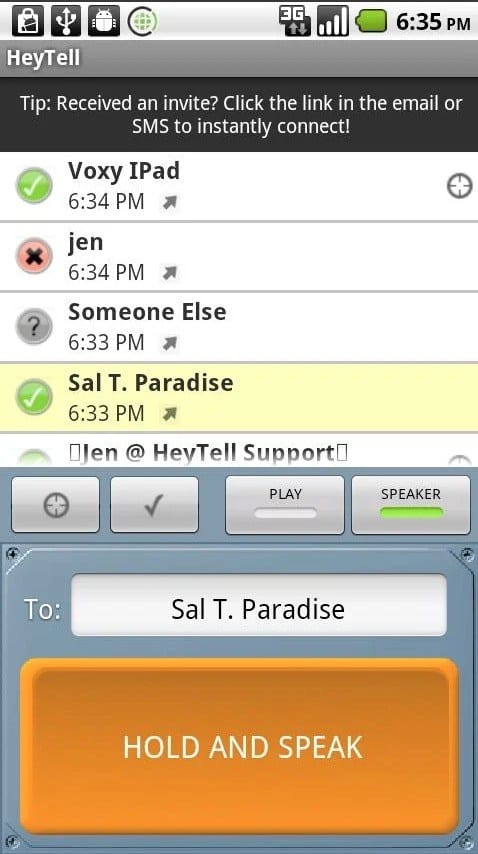 Tracks, soundbites are saved in sequence for later listening, and allow you to do things like add effects to your voice, broadcast messages to several friends, etc.
In fact, this application turns your phone into a walkie talkie. You can use it anywhere you need to convey intonation or feelings!
Downloads: 10000000 +
Customers rating:

(4.3 / 5)

TiKL Touch Talk Walkie Talkie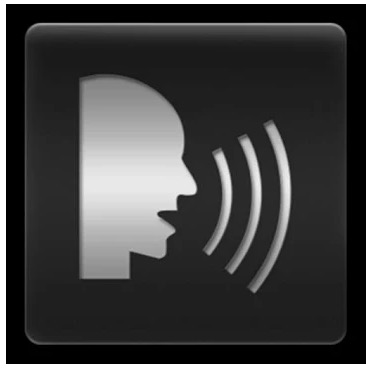 TiKL Touch Talk Walkie Talkie boasts many positive qualities, including a convenient and intuitive interface.
Communicating with the TiKL Touch Talk Walkie Talkie
Through TiKL Touch Talk Walkie Talkie, people can communicate with each other, without even having to create new contacts — all numbers can be taken directly from the phone book. Communication is carried out exclusively by Internet traffic.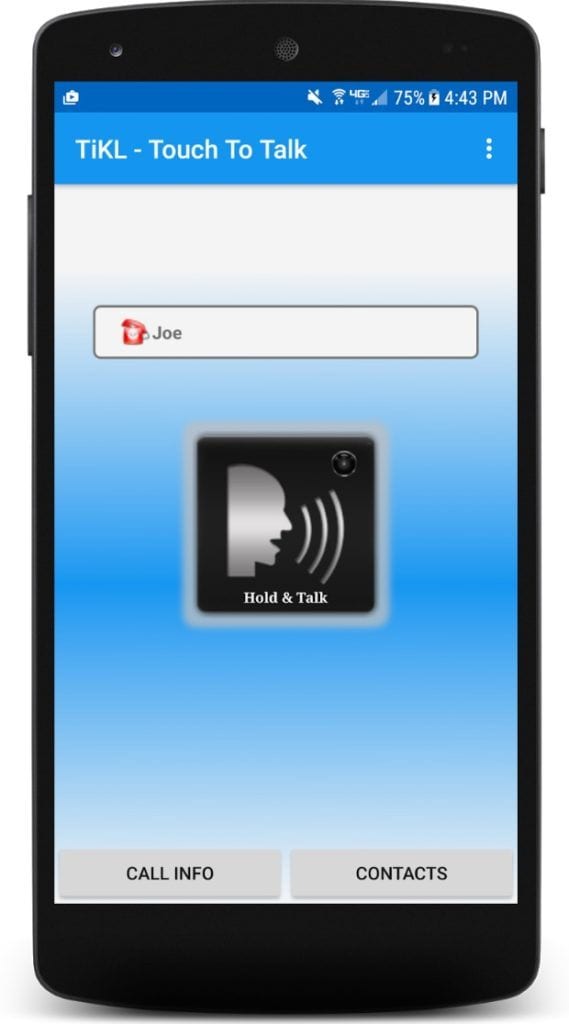 Among the functional features of the product – such an interesting opportunity as the creation of group chats. About 40 people can take part in it. All you need to do is to invite them to the group, after which you can start chatting with friends.
To date, the number of TiKL users exceeds 30 million people.
Another important advantage of the TiKL Touch Talk Walkie Talkie is the increasing integration with social networks, in particular, with Facebook. You will be able to send text messages to your relatives and colleagues from the list of friends. For this, you don't even need to go into the browser.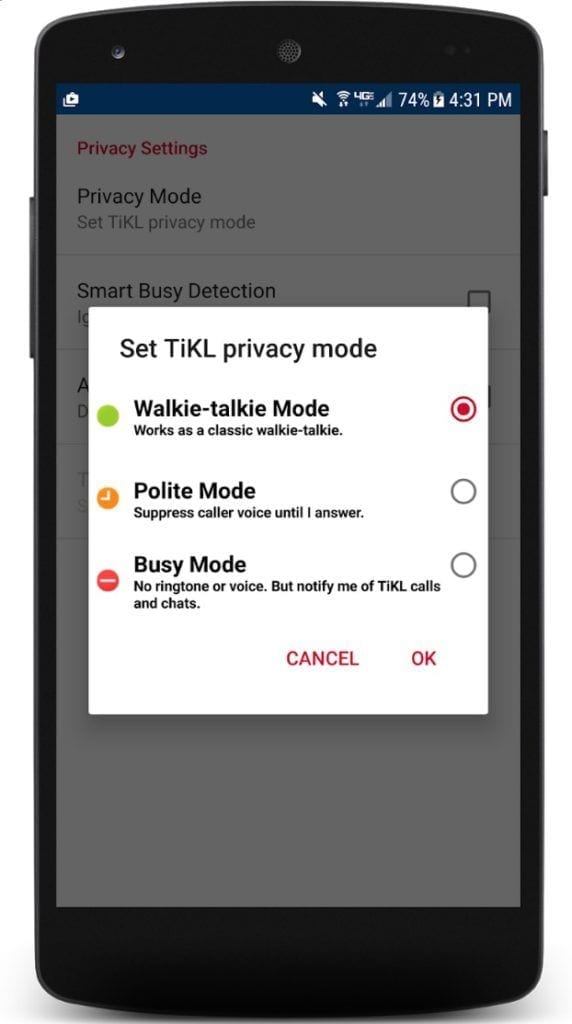 Of course, their answer will also come to your phone, text delivery is instant. To make the correspondence even more fun and exciting, you can add numerous emoticons that accurately demonstrate your attitude to the joke, anecdote or story.
In general, the program is sure to please everyone, it boasts useful features, free distribution, as well as a convenient and intuitive interface. Perfect software for instant communication.
Downloads: 10000000 +
Customers rating:

(4.3 / 5)

FireChat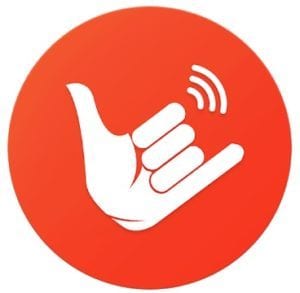 FireChat is a messaging application that allows you to chat, even if you don't have access to the Internet via Wi-Fi.
When connected to the Internet, you can create a large discussion group and broadcast an impressive amount of information for a large number of people, and when you are not connected to the Internet, you can continue to send and receive messages using peer-to-peer mesh technology.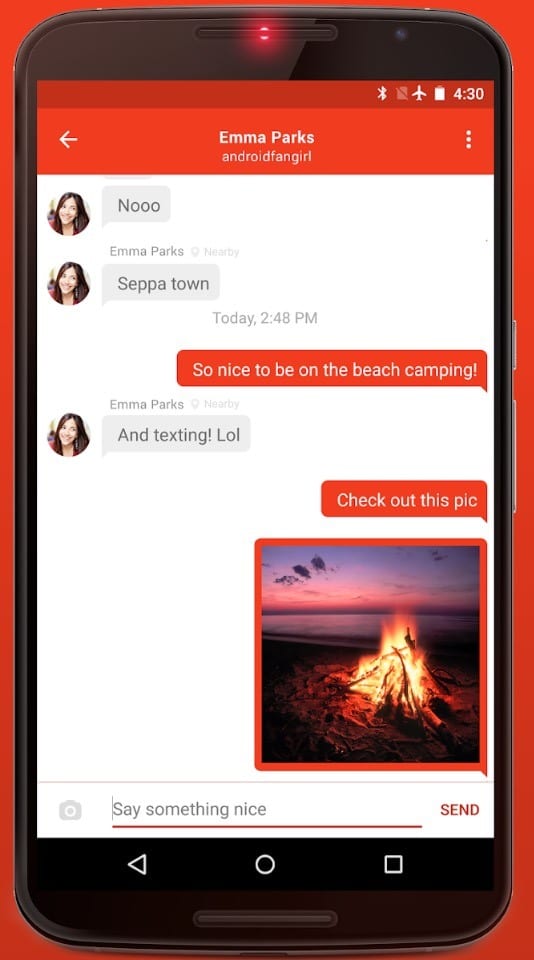 In FireChat, you don't need registrations or authorizations via Facebook, it's enough to choose a login, which is not even unique, and you can start using it. The anonymity of the application is at its best, because apart from the lack of binding to email or social networks, the history is not saved in it, and the username can be changed as many times as necessary.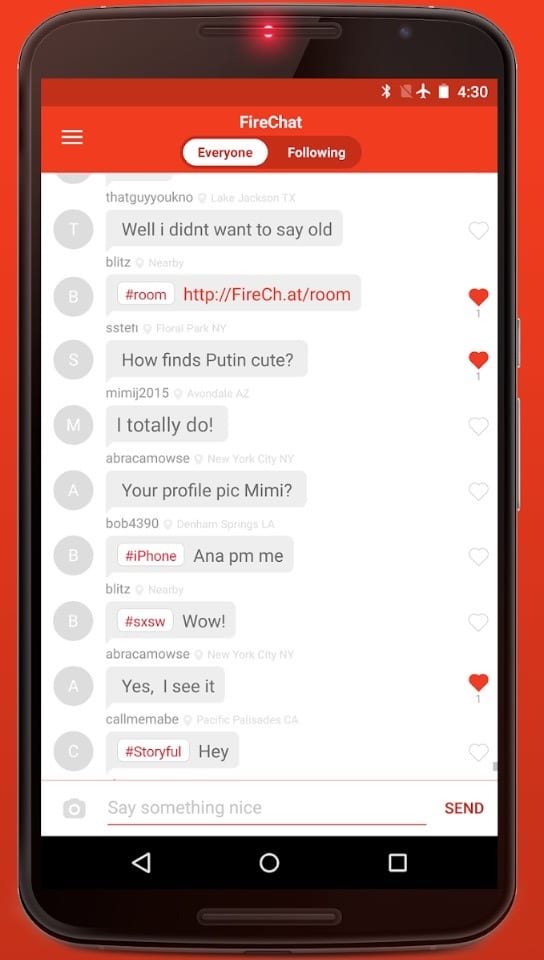 Other than text messages, users can transfer images to all subscribers of the local network or to one specific person. Chat history disappears immediately after closing the application. Some people call FireChat the text version of the application SnapChat.
The app also has a global chat, to which all users with an Internet connection have access.
As conceived by the creators, the messenger can be used during meetings, conferences, concerts, street festivals and even dates when the person is nearby. FireChat is a great way to meet people in public places – on the beach, in a club, cafe, and anywhere.
Downloads: 1000 +
Customers rating:

(4.2 / 5)

You can also check: 21 Best wifi texting apps for Android
Talkie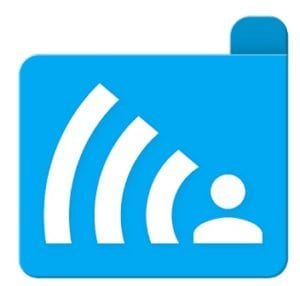 We present you another popular application for communicating with friends Talkie. This is a very convenient and useful application, having downloaded which, users will be able to communicate with each other, completely free of charge.
Using the program, you can make calls to mobile devices that are in the range of the access point. The signal is transmitted via a Wi-Fi, so the distance to the addressee should be no more than 150 meters in direct line of sight.
In fact, the project turns the user's device into an analog of the radio. In addition, the application can create voice chats with an unlimited number of participants. The quality of sound transmission depends on the reliability of the connection.
Also, the tool allows you to share files, which is, in fact, exactly what so many users lacked. Wired and wireless headsets are supported, but you can also use a hands-free mode.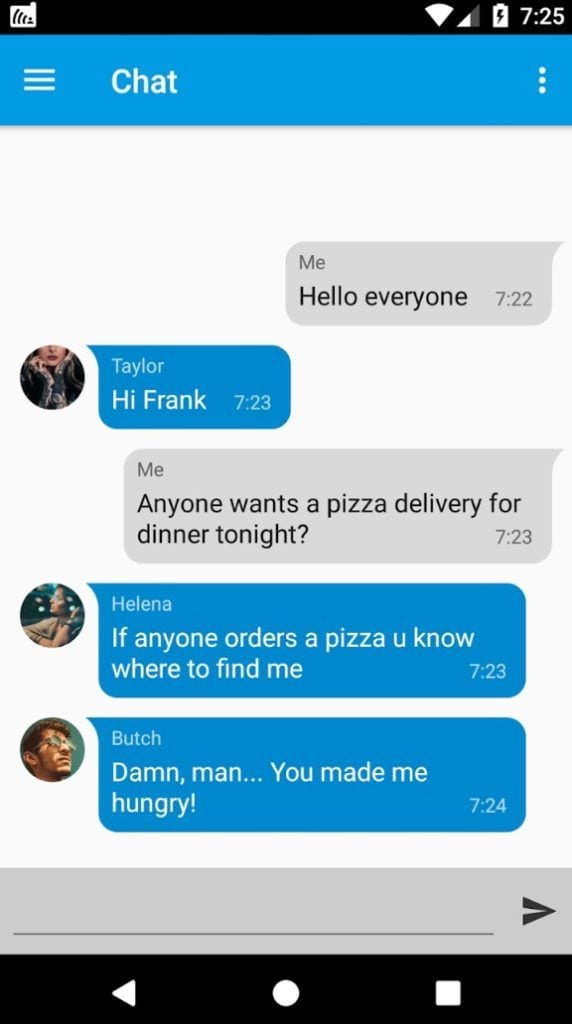 The Main Features:
Conversations within the network with one or several interlocutors
Send private messages
Group chat
Fast sending of files of any size and format
Convenient interface and nice design
Install Wi-Fi Talkie, and then connect to a Wi-Fi network, VPN or turn on the access point in your phone. And you have the opportunity to talk for free with friends, chat with them, send private messages and files of any size at high speed.
Downloads: 1000000 +
Customers rating:

(4.2 / 5)