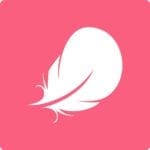 Flo women's calendar will help to track your health data, about the beginning of the menstrual period, ovulation days. The calendar is easy to use, it is very convenient to fill it. You can also plan favorable days for conception, or vice versa, define "safe days".
With a monthly calendar, you will keep your health in check by recording all the symptoms, and it's also convenient to track and predict when you will start menstruating, the days of ovulation and fertile days. Flo does not contain advertising and internal purchases, which is very encouraging.
You may also like: 9 Best breastfeeding apps for moms (Android)
The application is designed for those girls who care about their health and want to know when to wait for the emergence of menstruation. To mark the beginning of the cycle, you just need to click on one button. Developers tried and made an eye-pleasing interface that does not cut with its brightness and abundance of pictures that are not on the topic. Use the female calendar to control menstruation and ovulation.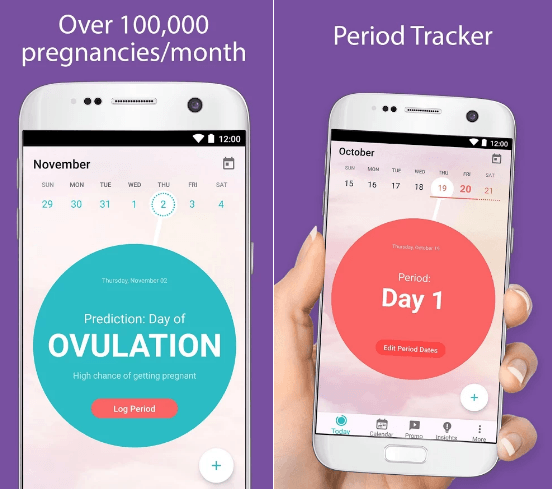 Flo Women's Calendar on Android:
calculation of the menstrual cycle, taking into account individual characteristics;
the calendar predicts the date of the emergence of menstruation;
a reminder to mark in time the onset of menstruation;
watch the signals of your body, which will help at the doctor's appointment;
calendar of ovulation and fertile days;
nice interface;
receive automatic reminders;
the ability to change the design of the application;
mode of pregnancy;
plans favorable days for conception;
calculate "safe days";
graphical graphs;
notes on mood, sexual activity, symptoms of PMS and other information;
synchronization of data;
the calculation of weeks before the birth of the child;
there is no advertising and domestic purchases.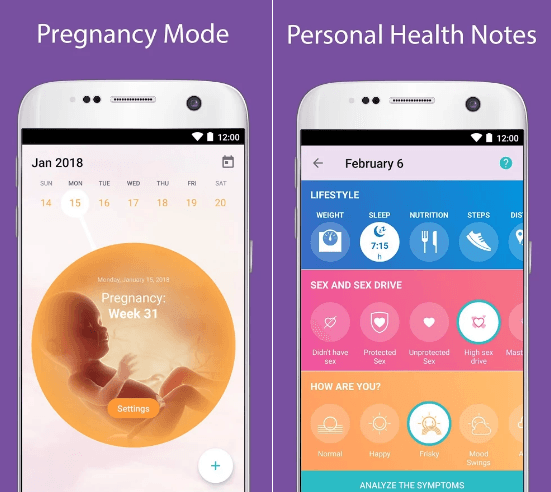 Trust your personal female calendar for menstruation, ovulation, and fertile days. The calendar will predict the exact start date of the next emergence of menstruation. It is convenient to follow the regularity of the cycle, and also you will learn about the most favorable days for conceiving a child. All your data is now in one place.
Record your mood, health, symptoms, sex, weight, and other information. The more data you record, the more accurately the calendar will plan and prompt, and give personal tips. Flo will help in planning a pregnancy. To monitor your health has not been so easy!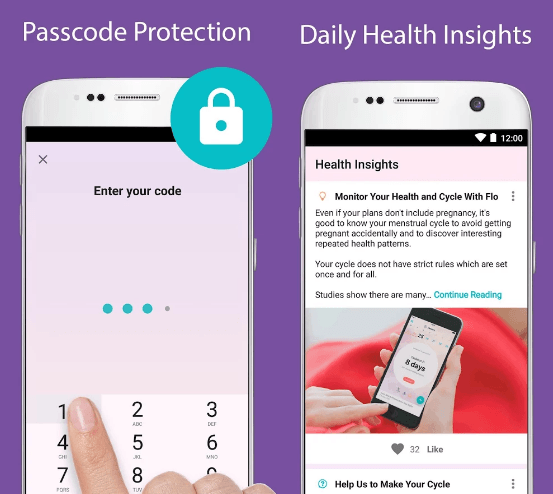 Downloads: +50000000
Customers rating:  (4.8 / 5)

You may also like: 21 Best reminder apps for Android