Do you like learning a new language but always struggle with memorizing the vocabulary? Do you feel like you can't find any way of memorizing words that would work for you? All the language learning apps only give you too much pressure but don't contribute to your progress? Then check out the Vocly app – it will change your studying process forever.
You may also like: 7 Best Health Electronic Records Apps for Android
Unlike many other apps that help you to learn the vocabulary of the language, Vocly is incredibly convenient in usage. There are no extra details in its interface, no extra features – you just choose the category and learn. All the words are pronounced currently by a native speaker so you learn both spelling and pronunciation at once.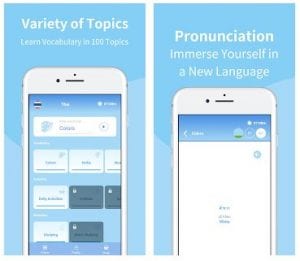 In order to use the app, you will need to create a new account or use the Google account that you already have. This process takes on average 1-2 minutes. After that, you can go straight to learning. On the main page, you can view all the categories which are presented for the particular language you have chosen.
You will notice that there is a separate Vocly app for each language – it includes more than 50 languages. What is more, the app itself is very lightweight, so you can install a countless number of Vocly apps without fearing it's going to occupy all the memory space in your phone.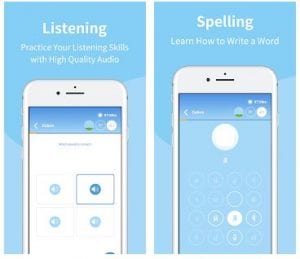 Each category of words is divided into the blocks of words that you have to learn step by step. You can't go to the next block unless you have learned the previous one. You can learn as many words a day as you wish – there are no time limitation or scheduling – just open the app whenever you feel like.
You may also like: 9 Best Mouth Talking Apps for Android
The most basic categories are gathered in one special block for better convenience. By learning all of them you will be able to start building conversations in the language you learn. There is also a section of your profile where you can see your progress. All in all, Vocly is definitely recommended by us as an excellent vocabulary trainer.