The fastest way to get instant payday loans is by checking out one of these great apps. So, get the best payday loan when you need it most:
CashNetUSA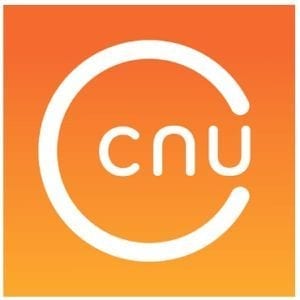 CashNetUSA is a great service to check your balance, request funds and make a payment right from your phone. It's an excellent way to borrow money when you need it without any questions.
CashNetUSA application features
Create a CashNetUSA account to access the app.
Apply for a loan in minutes.
Track the status and view your loan history.
Get reminders when the status changes.
Use Calendar Reminders to have your loan's key dates pushed directly into your digital calendar.
It may be an expensive way to borrow money but as long as you repay your loan you'll have absolutely no problem getting a new loan when you need it. The sooner you repay the loan, the less you pay in interest.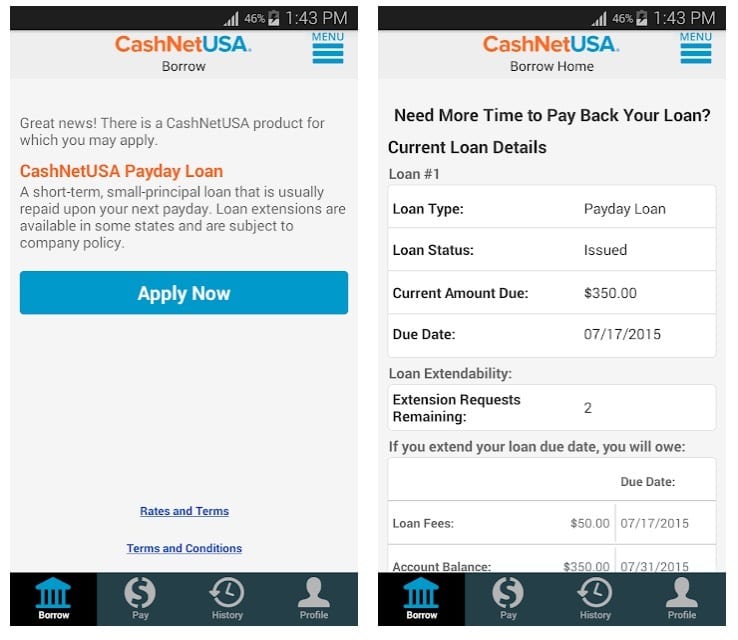 Downloads: 100 000 +
Customers rating: 

(4.6 / 5)

You may also like: 8 Free money generator apps for Android
Earnin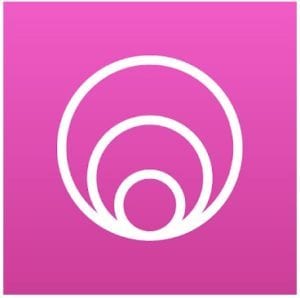 Earnin is a popular application with no hidden fees. You will have access up to $500 between paychecks. It also helps to save on medical bills, avoid unnecessary overdraft fees, and earn cashback on your purchases.
Earnin application features
The primary task of the Earnin application is to become an indispensable helper.
You can cash out up to $100 per day.
Connect your Earnin account and your debit card.
Cashback (up to 10%) when you shop at participating businesses.
Balance Shield Alerts (you will be notified when your bank balance is getting low). Balance Shield Cash Outs send up to $100 of your earnings directly into your account to help avoid the chance of overdrafts.
Live Chat support available 24/7. Any problem can be solved remotely. It's enough to write in the chat. The operator will connect instantly and will help to solve the problem.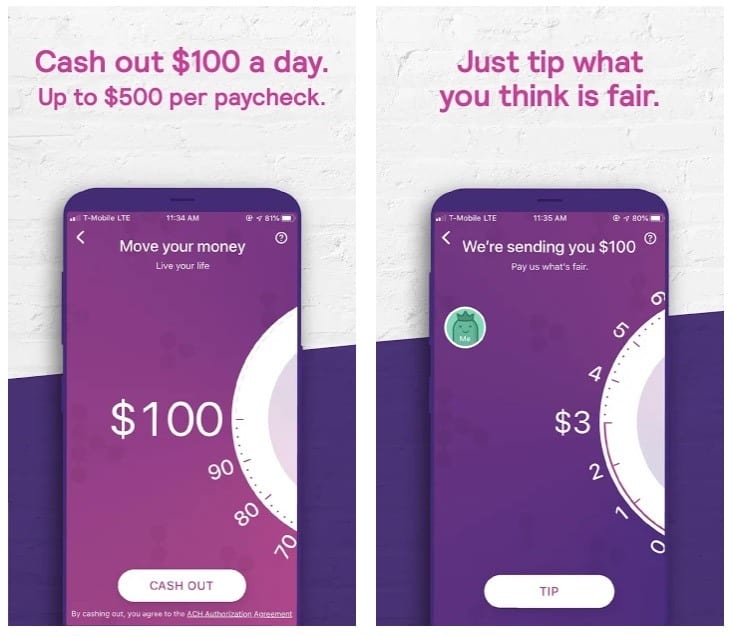 Downloads: 5 000 000 +
Customers rating: 

(4.4 / 5)

Dave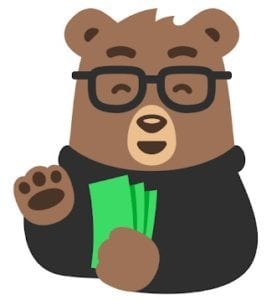 Dave is a mobile app for managing your personal finances. Advance up to $100 with no interest and no credit check. This is very convenient, everything can be done quickly in a mobile application.
Dave application features
Budgeting assistance when needed.
Connect directly to your bank account.
Push notifications will remind you of the necessary payments or inform you about new loan products.
In order not to forget to pay your bills on time, you can set up regular payments, and don't worry about it anymore.
Set automatic payments.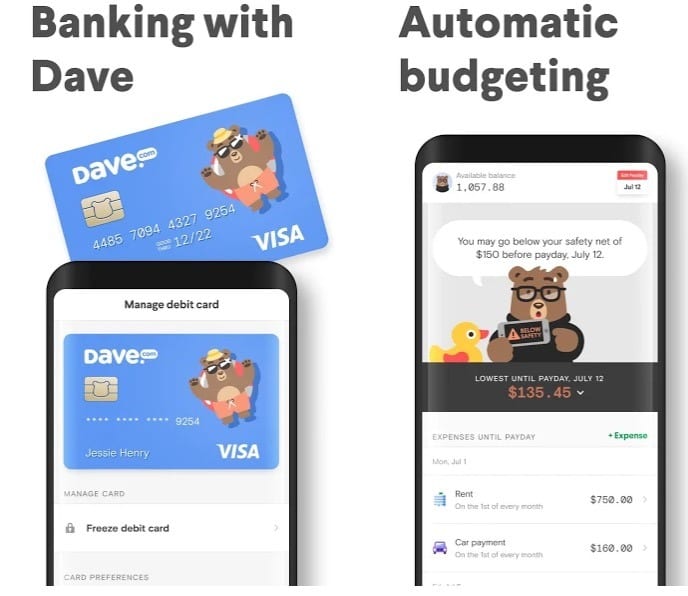 Downloads: 5 000 000 +
Customers rating: 

(4.6 / 5)

You may also like: 5 Best Android Apps to Get Free Rides
Brigit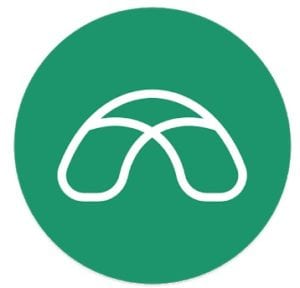 We are confident that the functional application is an integral part of modern client-oriented service. And Brigit is one of such useful tools for Android users.
Often we have unexpected expenses and we don't always have enough money for it as the budget is fully planned. In such cases, you сфт always have an indispensable assistant at hand! Just sign up in Brigit and connect your bank account. You can get up to $250.
Brigit application features
Brigit works with hundreds of banks.
No hidden fees and no interest. The basic account is free and a premium is $9.99 (includes extra financial tools).
Get cash automatically in your account when your balance is low. Or request a certain amount of money and they will be sent to your account.
You will be notified when the balance is running low or you have an upcoming bill.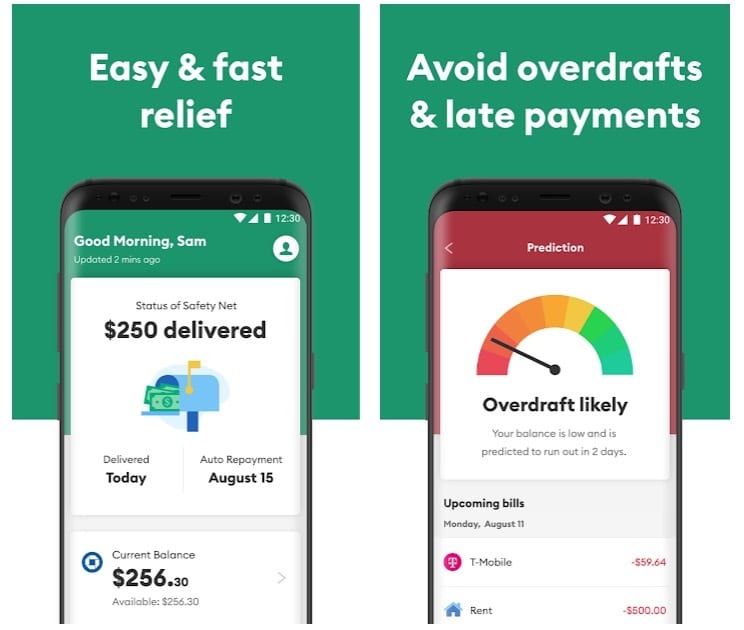 Downloads: 1 000 000 +
Customers rating: 

(4.2 / 5)

Speedy Cash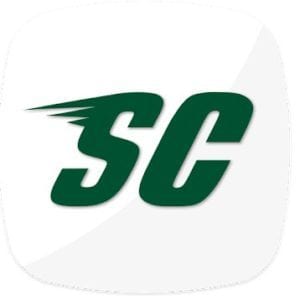 Speedy Cash provides payday loans and financial services in the United States, Canada, and the United Kingdom. Just create an account clicking Apply Now. With it, you can get new loans or draw additional cash on existing loans.
Speedy Cash application features
Apply for a new loan when needed.
Manage your account and view current information about your loans.
A system of push-notifications.
High security.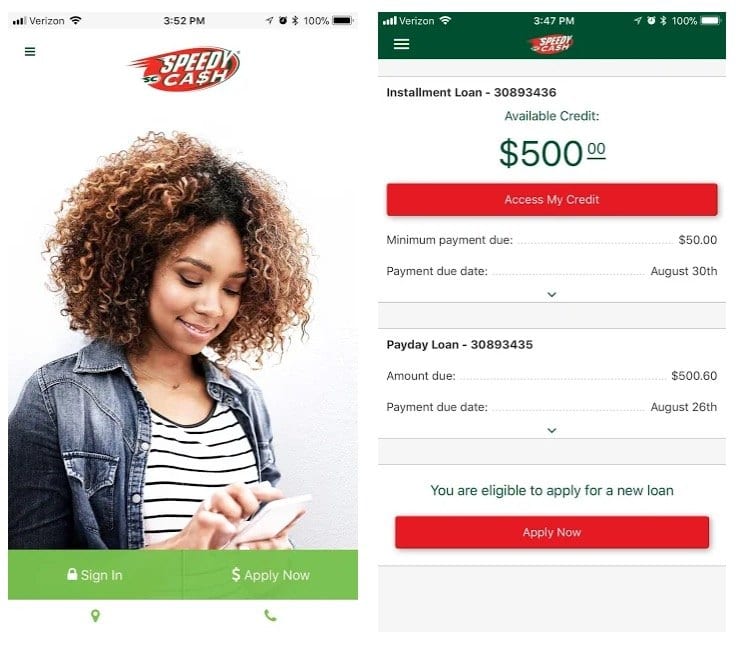 Downloads: 100 000 +
Customers rating: 

(4.3 / 5)

Possible Loan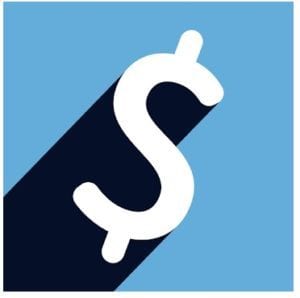 Borrow up to $500 with a Possible Loan application installed on your smartphone. Apply for money, get approved and get the money the next day to your bank account. Fast and easy!
Possible Loan application features
Borrow up to $500 in minutes.
Fast access to your loan.
Build your credit. Possible Loan is a great way to repair your score.
Flexible repayments.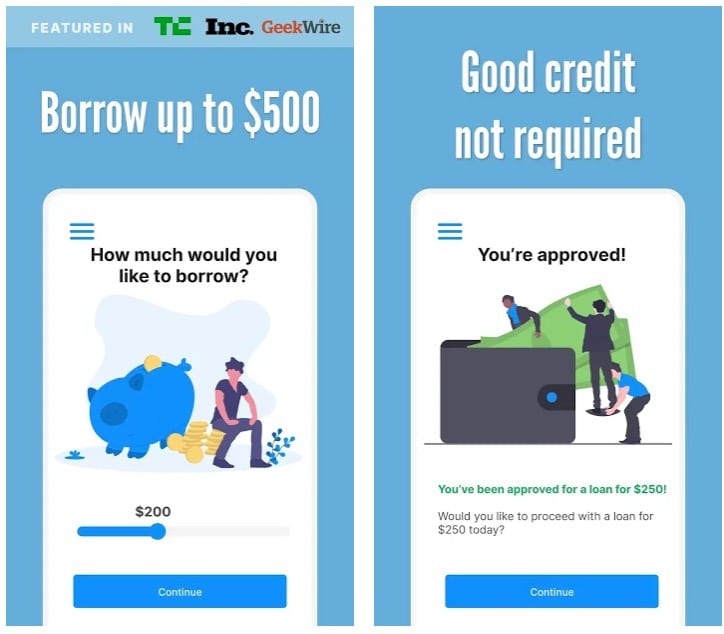 Downloads: 500 000 +
Customers rating: 

(4.3 / 5)

You may also like: 11 Best Email apps for Android Smartphones
LoanAdda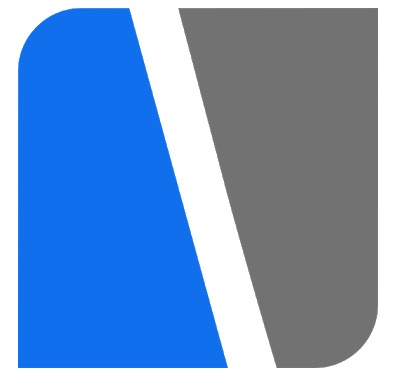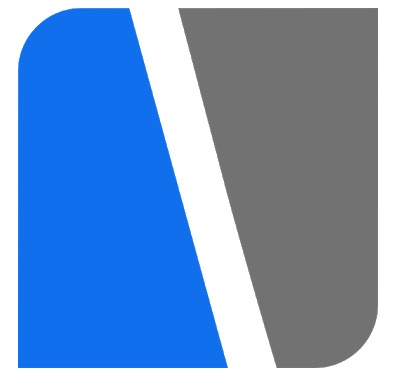 LoanAdda is one of the best online services for personal loans with the lowest rates of interest starting at 10.75%. The loan can be approved in just 4 minutes!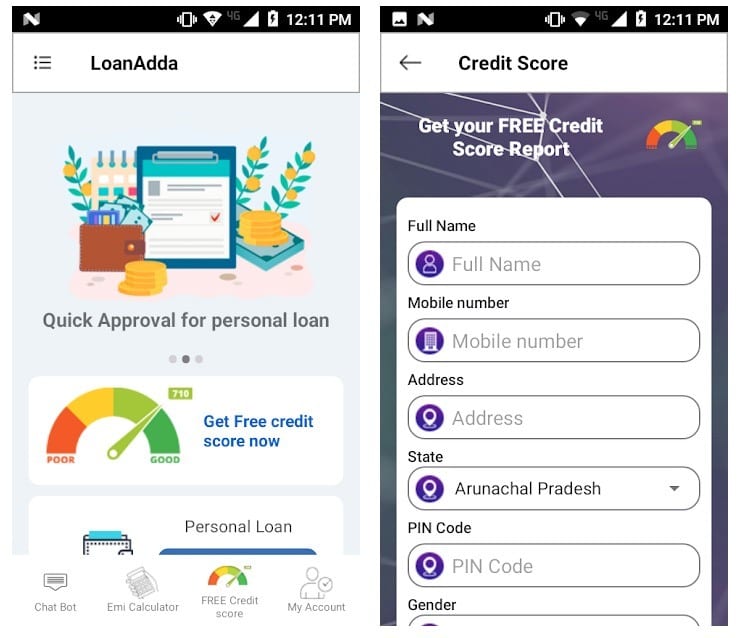 LoanAdda application features
Fast evaluation of your loan application and loan amount.
Repayment tenure ranging from 1-5 years.
It doesn't require collateral.
The interest and loan amount depends on your credit history and on your profile.
The application supports 11 languages.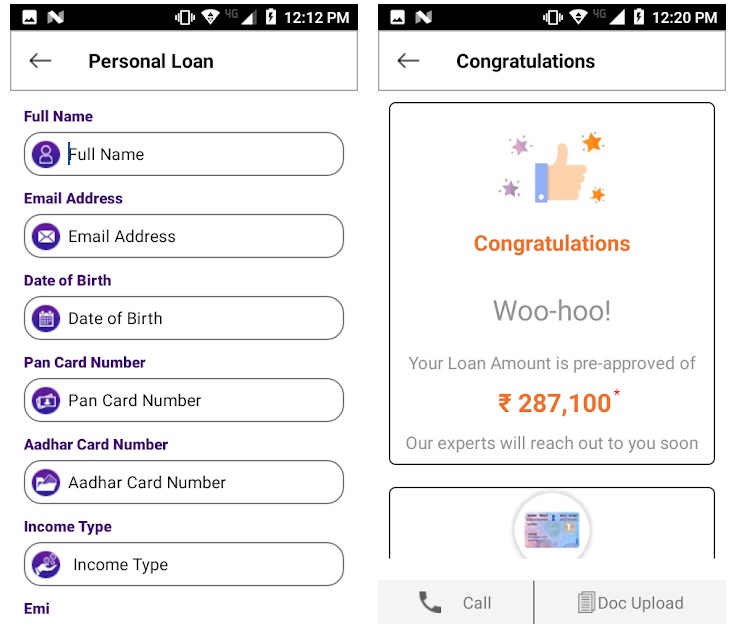 Downloads: 500 000 +
Customers rating: 

(4.1 / 5)