Seeking a game that combines your love for football with your addiction to mobile gaming? We've got exactly what you need!
We've rounded up the top free football card games for Android you could try. These are must-have games for football fans that will bring the excitement of the pitch straight to your fingertips.
These are filled with excitement, strategy, and, of course, cards. Form your dream lineup and compete against users. Will you make it to the top of the leaderboard? Play to find out!
EA SPORTS
If you're a fan of football card games, you absolutely must get this app. It is an absolute gem for managing your squad and keeping up with the latest events.
The first thing you notice is stadium modification. This is where you can make your mark and show off your individuality. From the walkout music to the pyrotechnics, you can form a unique match-day experience that truly reflects your personality.
The app gives you access to all the latest FUT events, including team and community ones. Want to show your skills and help your club earn rewards? Pick your side and compete against users. Or, if you're feeling collaborative, join forces with someone and track the ongoing progress of your communal XP.
Of course, what's FUT without rewards? You can claim rewards without even having to log into your console. Talk about streamlined. And let's not forget the transfer market. Facilitating player transactions with the community has never been more convenient.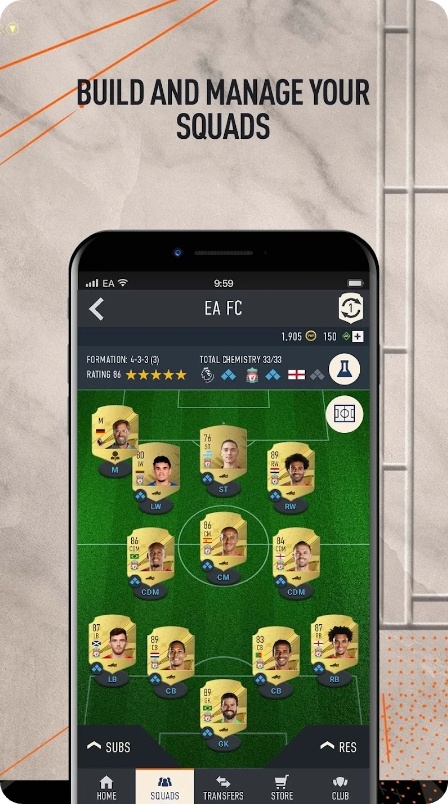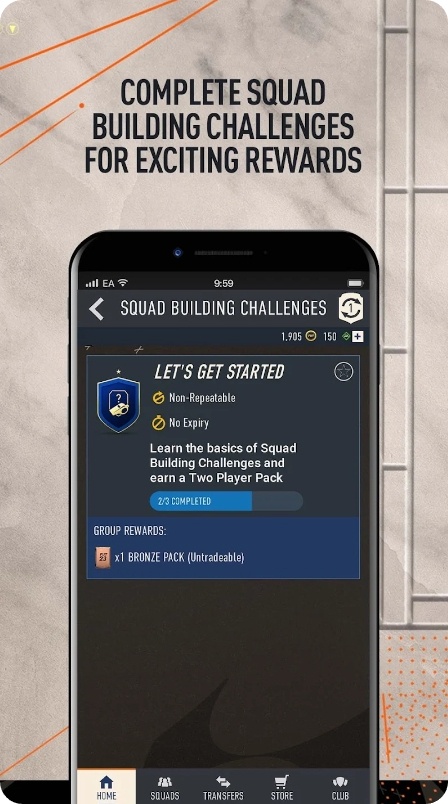 Downloads: 10M+
Customers rating:

(3.9 / 5)
You may also like: 15 Best Football Manager Apps
MADFUT 23
This app is the ultimate football lover's paradise, with a plethora of tools that will keep you entertained for hours.
One of the best aspects of this one is the token syst. It lets you earn tokens by participating in diverse activities within the app. Once you've earned enough tokens, you can purchase any card you desire, and trust us, the selection is impressive. With new cards added to the selection daily, you'll always have smth to look forward to.
But that's not all; the app also covers knock-out matches that let you contend with users. New tournaments are added weekly, so the fun never stops. And for those who don't fancy trading, the app covers free packs that can be earned by spending time playing the game. That's right, free stuff, we love that!
The free packs are not only exciting to open, but can also surprise you with super rounds. How cool is that? Apart from that, the app matches you with users of the same lvl, so you could focus on boosting your XP.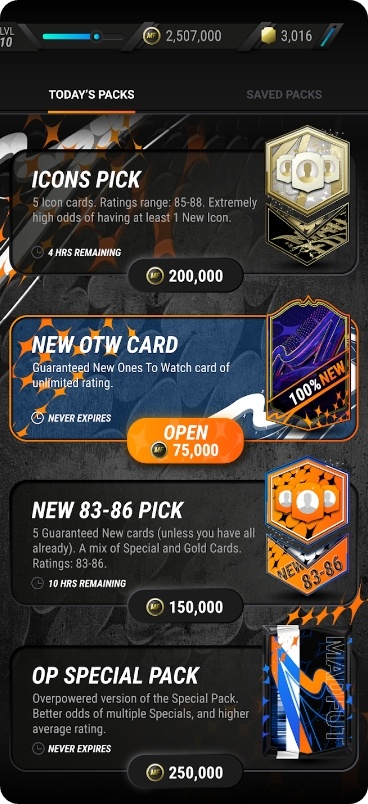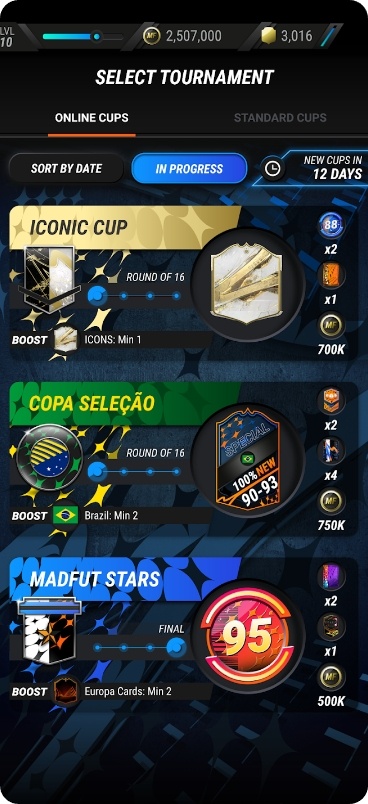 Downloads: 5M+
Customers rating:

(4.6 / 5)
FUT Card Builder
Have you been stuck with the same old boring cards in your ultimate team? Want to add some personality to your squad? Then look no further, because this app is here to save the day!
With its sleek and friendly UI, the app lets you take complete control over your FIFA cards. Want to personalize it with your own snaps? No problem, just take a quick pic or add one from your cam roll and let the app work its magic to remove any unwanted bgs.
Want to show off your creativity? Then pick a name, position, stats, and chemistry icon: the app is all about flexibility. You'll get to make individual cards and lets you manage your squads, clubs, and badges.
You can modify every aspect of your FIFA exp to make it truly your own. So why settle for those generic, run-of-the-mill cards when you can have your own unique and personalized ones? Join over 500K satisfied users of this app.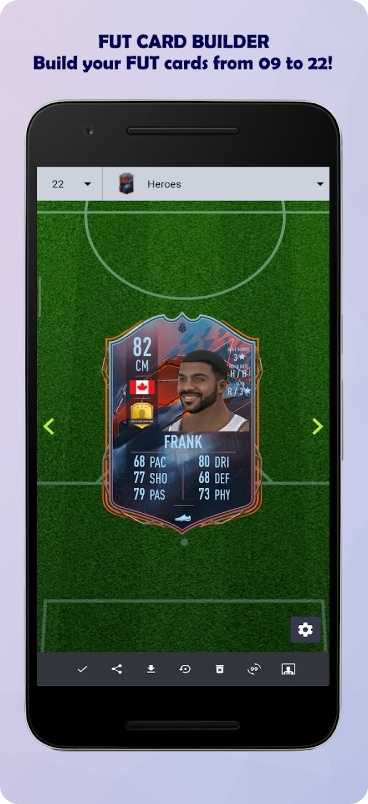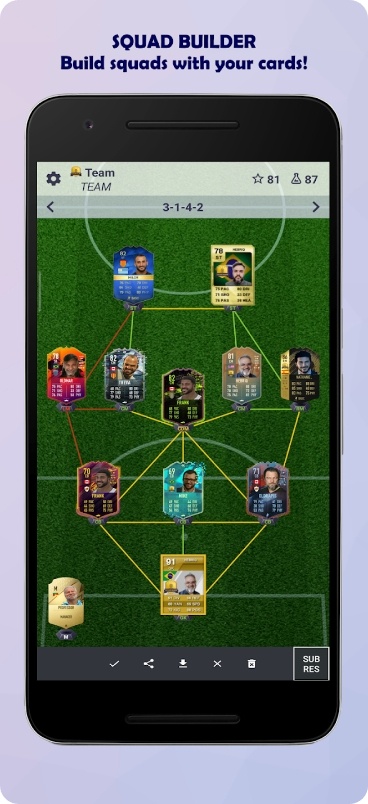 Downloads: 5M+
Customers rating:

(4.3 / 5)
Match Attax
This is the ultimate trading card app for soccer enthusiasts. Firstly, let's talk about the sheer range of cards on offer. With codes to scan and cards to collect from Europe's top clubs, this app truly has smth for everyone.
You can acquire and trade the cards of your fave players to your heart's content. But what sets it apart is the scope of tools it covers. There's a PvP mode, where you can engage in card battles with your buds, which is an absolute blast. And if that's not your style, the option to progress through leagues and earn promotions is equally exciting.
And let's not forget the incredible ultra-rare cards from league participants. The feeling of owning one of these limited edition pieces is simply unmatched.
And with the in-app reward syst, you can fill up your own trophy cabinet and bask in your achievements. The app also goes above and beyond to make sure you never get dealing with duplicate cards. You'll get to trade duplicates with other collectors and earn free packets with XP earned within the app.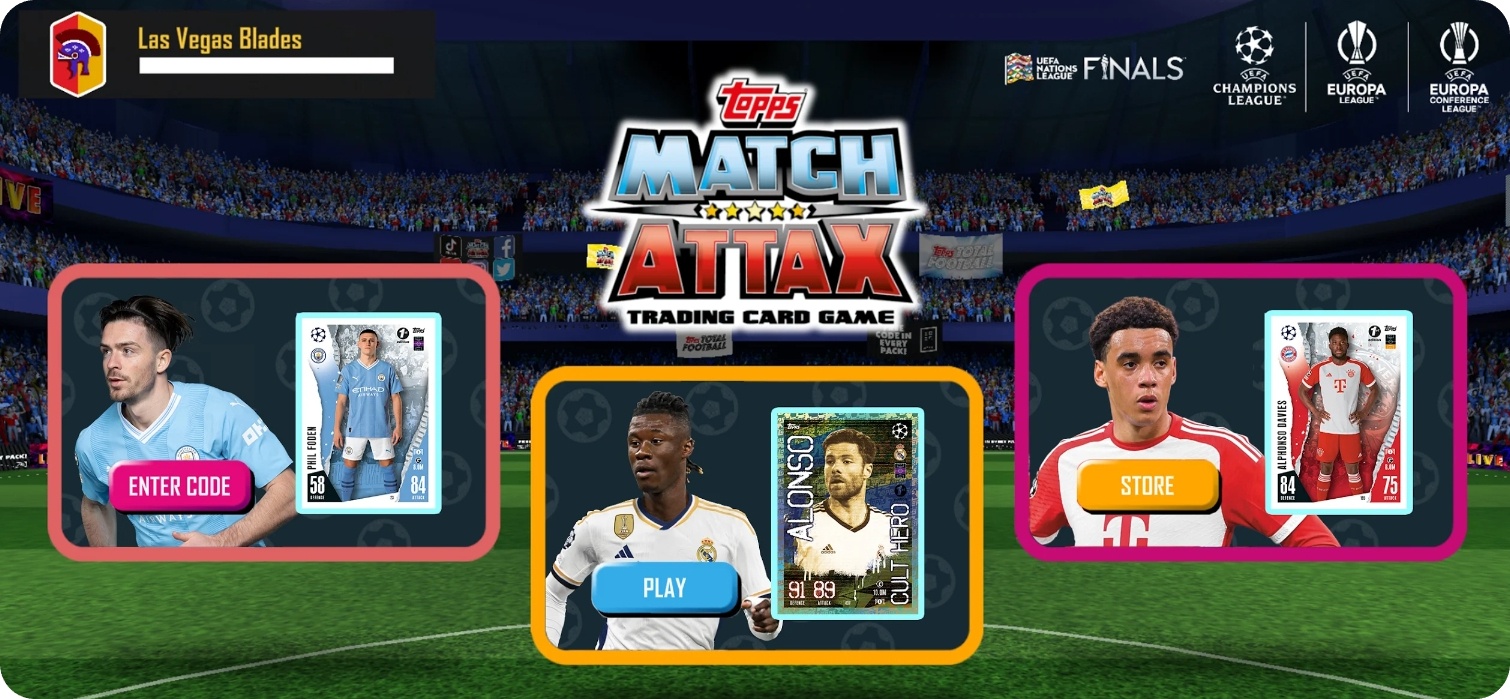 Downloads: 1M+
Customers rating:

(3.4 / 5)
TOPPS KICK
Are you a football fanatic wanting for an exciting way to collect your fave footballers? This app is for you! It is an absolute treasure trove of collectibles, supplying new packs of cards every week.
You can rip them open and find the top players from your fave clubs. It's like a never-ending game of treasure hunting! And the best part? You can claim a free daily bonus just for trading cards and coins. It's like getting a little head start on your collection every day!
But the fun doesn't stop there. You can also enhance your collection by trading cards with fellow fans from around the globe. And with collector events and fantasy sports contests, there's always a new challenge to tackle (pun intended).
But perhaps the most exciting feature of this one is the Wheel of Fortune. Spin the wheel, and you could win cards, coins, and other bonuses. And don't forget about the tons of missions with special rewards and boosters for your XP points.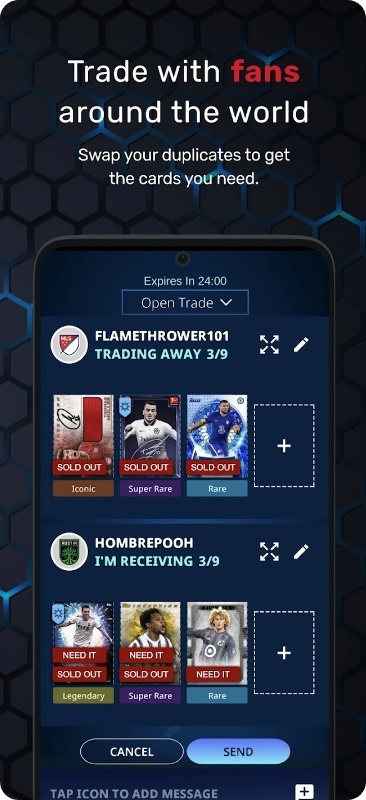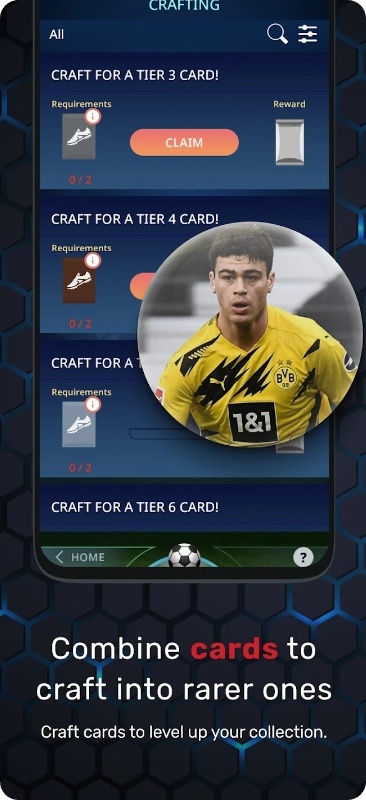 Downloads: 1M+
Customers rating:

(3.9 / 5)
Check also: 15 Best Multiplayer Sports Games
FIFA World Cup Trading
Are you a die-hard FIFA fan? Do you pile up stickers from all the participating countries and players every year? Then, this app is just for you!
It has everything a fan needs to collect and trade the most iconic stickers from the past and present. You can build a squad by opening packs and finding rare cards. Plus, you can explore the top players from your fave teams and compile your top picks to become the ultimate manager!
This app isn't just special, it's trading pool-tastic! Don't worry if you're missing a card, you can now connect with fans worldwide and trade up to 16 pieces at once. Get ready to browse, chat, and snag those ultra-rare cards.
You can also enter real-time contests and see your cards score points as the players on the field do. Show off your skills and be the best manager in the league! But our fave tool has to be the AE that lets you find and capture cards in the real world. It spices up the whole game and creates a unique exp.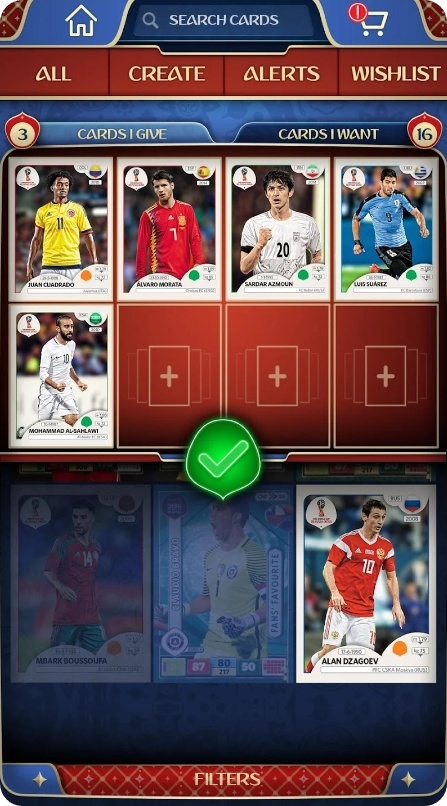 Downloads: 1M+
Customers rating:

(3.7 / 5)
Panini FIFA
This app brings a new way to exp the thrill of the game. It is like having a virtual football stadium in the palm of your hand!
The new "HEAD TO HEAD" mode is an absolute gem. It's more competitive, more strategic, and more exciting than ever before. You'll love going toe-to-toe with users from around the globe, testing your skills, and unleashing your inner football genius.
The app covers teams and clubs from all over the globe, bringing the unique flavors of global football right to your fingertips. Collect all the cards and put your skills to the test with the official FIFA app. You won't find a more authentic experience anywhere else.
And the best part? You can activate your cards and join the community to manage your own line-up and challenge others. Whether you're training your strategies or diving straight into the action, you'll feel the excitement of the game like never before. These cards will help you exploit your playing skills and enhance the appeal of your lineup making you a force to be reckoned with on the virtual football pitch.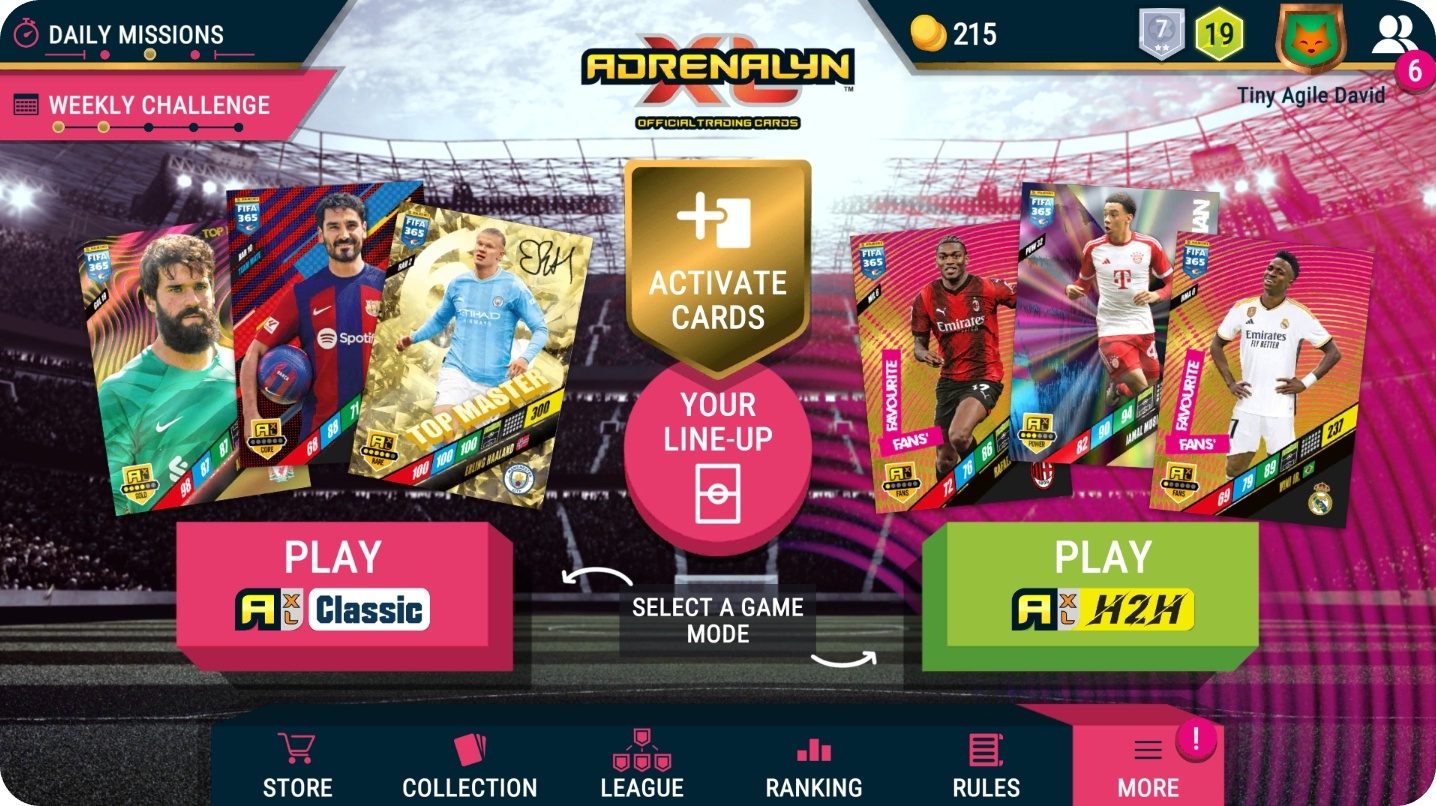 Downloads: 1M+
Customers rating:

(3.8 / 5)
Calciatori Adrenalyn XL
Here's an ideal amalgamation of football and trading card games. If you are a fan of the Italian league, then you definitely don't want to miss out on this one-of-a-kind exp.
The app is easy to navigate, and it lets you manage a line-up and compete with users from all around the globe. Want to practice your strategies? No worries, challenge yourself against the AI and hone your skills. But don't be complacent, as the game difficulty grows, so too does the competition!
In the app, you get to build your dream lineup. The options are limitless, letting you pick players based on your prefs. Strategize, balance your team and set out to climb the ranks and become the champion. Trust us, the glory is worth it!
And if you are feeling competitive, you can challenge your pals, or join one of the numerous tournaments available. Only skilled players can reach the final and become the champion, so make sure to give it your all. It won't be easy, but it will be one heck of an exciting challenge!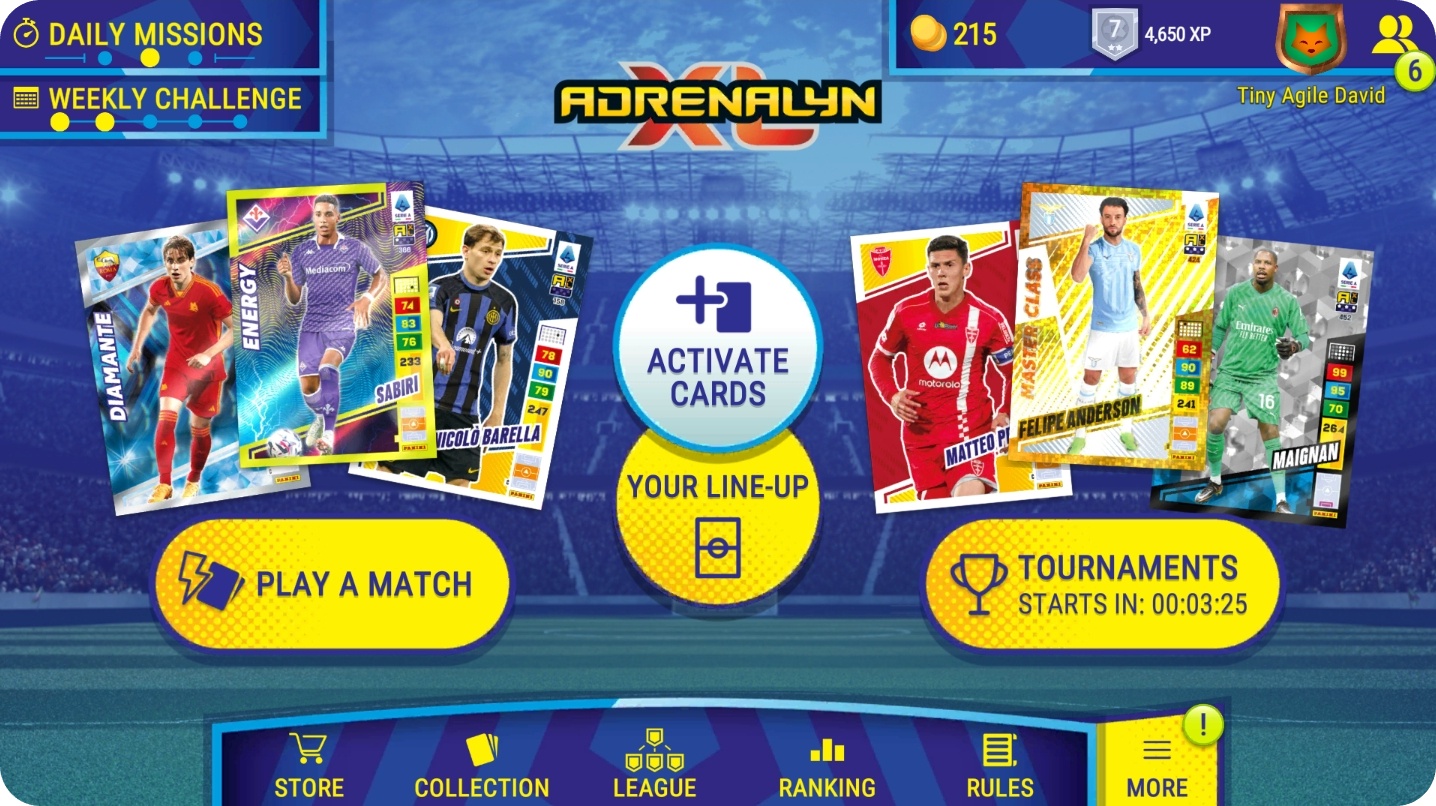 Downloads: 1M+
Customers rating:

(4.4 / 5)
Topps Total Football
If you're a FIFA fan and a collector at heart, this app is literally the ideal match for you! It is everything you could ever want and more. It merges the excitement of trading cards and digital games into one seamless exp.
With this app, you can have access to some of the biggest stars in the world. The app makes it incredibly easy for you to get your hands on your fave cards. Yes, you read that right.
You can order your fave pieces directly from the app and have them delivered right to your door! Talk about convenience. The most impressive thing about this one is the fact that it is an official licensee of players and clubs in the UEFA. So you know you're getting access to the real deal.
The game is easy to learn, but trust us when we say it's not easy to master. The app was built by some of the best trading card game players, so you can expect an exciting and challenging exp every time you play.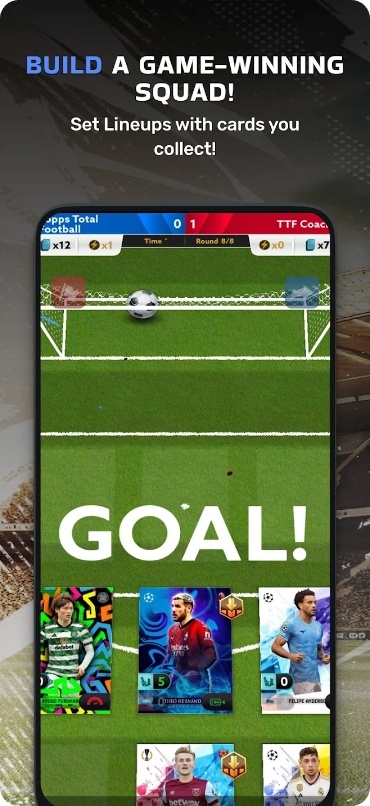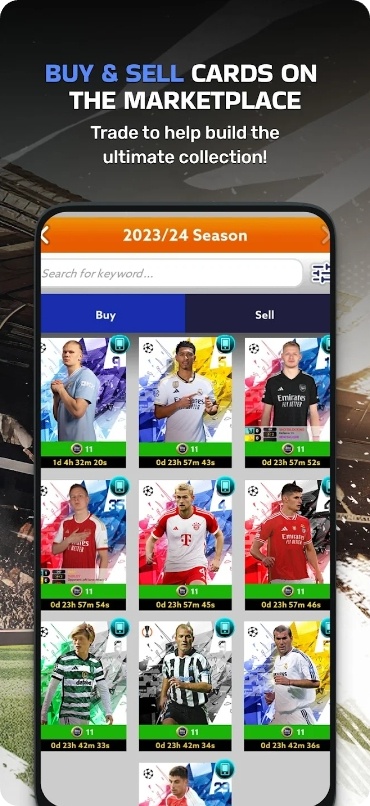 Downloads: 100K+
Customers rating:

(4.4 / 5)
You may also check: 12 Best Football Prediction Apps For Betting
Pack Opener
Lastly, there's an app that lets you dive into the thrill of opening packs of soccer cards. It is the ultimate combo of soccer and collectible card games, serving hours of fun and excitement.
Upon opening the app, you'll be greeted with a vibrant UI that will make any soccer fan smile from ear to ear. From the easy-to-use gameplay to the impressive graphics, it is a game that truly encompasses what it means to be a soccer enthusiast.
The main objective of the game is simple: open packs of cards and roll up all the international teams. With each one, you'll uncover new players and get to unlock the stars. And don't forget to complete daily tasks as you go for an extra boost.
There's also a roulette wheel, that gives incredible prizes such as free packs, gold coins, and diamonds. It adds an extra layer of excitement to an already thrilling game. And the best part? The unbeatable feeling of forming an unstoppable squad of international players.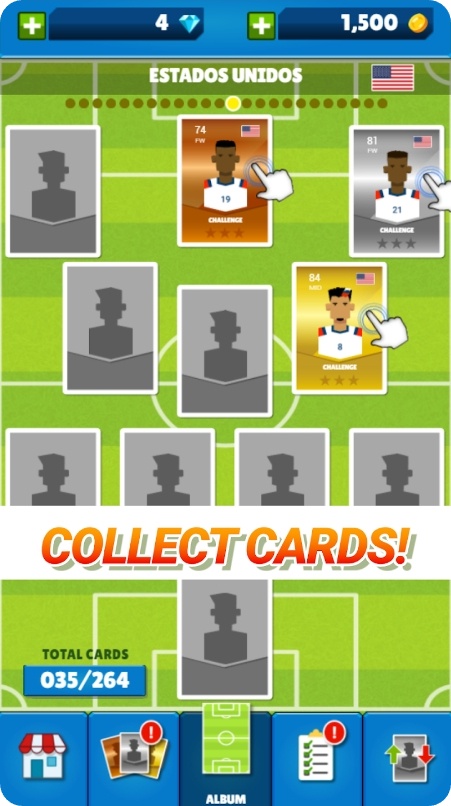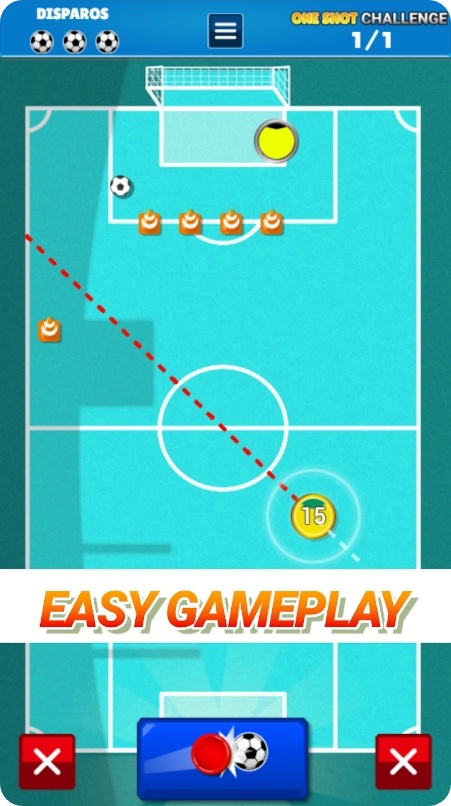 Downloads: 50K+