Even though we usually review only Android apps here, here is a really cool podcast downloader that you can install into your Windows.
You are on the verge of learning how not to waste another minute to receive and listen to the podcasts you need on time, whether for business or leisure.
And if you are sticking to a more traitional way of reading books, then we highly reccoemend you these apps for Android that will allow you to read right on your smatphone.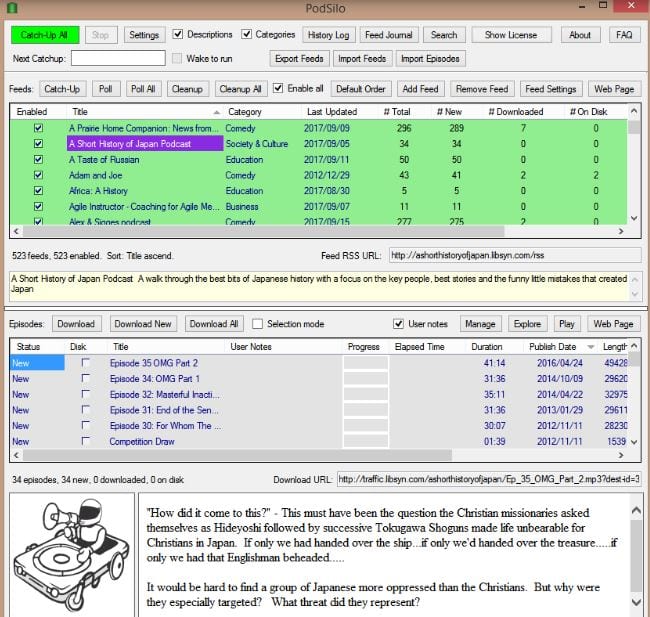 But first, let me ask you. Have you ever wanted to listen to your favorite podcast on the go, or in any other situation when you are time-limited? And did you have to spend extra five minutes trying to find the right one and make all the necessary settings? Or do you want to be the first to hear your favorite podcast? Or do you not want to bother catching the right ones when they appear on the net?
It is a tiny PodSilo utility that will save you all that hassle. That is a podcast downloader for Windows from the MollieSoft development team. It allows:
View descriptions of all available channels
Download episodes manually
Create a schedule for automatic download
Schedule downloads at a time when podcasts get available.
The app is quick to install and pretty easy to configure. Its interface is as clear and understandable as possible. To add the RSS that you want, click on the corresponding button.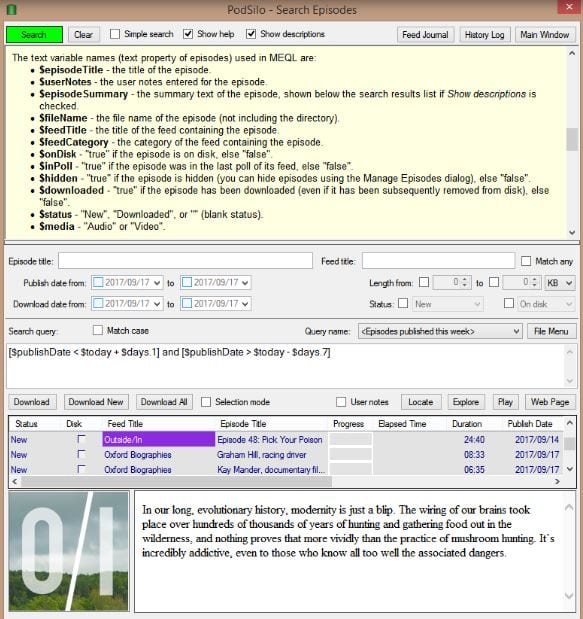 You see a list of all channels on a tab. Their description and links are there. View the summary of each channel by clicking on it. You can also see information about whether the episode is loaded and other data. Duration, bitrate, filename, the publication date – all that is available, and some more.
Now, plan the downloads of the podcasts you want. As soon as they are released, or at the appointed time – whatever you like. But here's something really interesting! Don't clutter up your device's memory; determine how long which episodes and podcasts you want to keep. The program will delete them on its own when the time comes.
In case you want to listen not only to podcast but also to music without the interentet signal, you can get an app for your Android that will help you with this.
All leads to the fact that PodSilo is a great tool for downloading, organizing, storing, and deleting podcasts. If you cannot live one day without your favorite radio show or other similar content; then PodSilo is your reliable assistant.