Do you want to play a new involving simulator game? In this case, we advise you to download Bottle Flipping Game. So, let's find out why this game is so special! Bottle Flipping Game runs quite fast and steadily, therefore we have not faced any lags or bugs.
You may also want to check out the games for Android with controller support.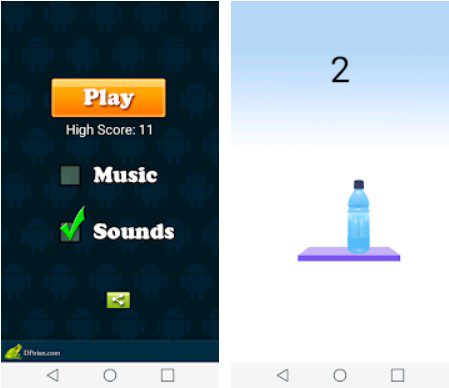 One of the best advantages of this game – it is quite lightweight. Thus, you will install this app in a few seconds.
But how should we play this game? The major task of the players is to flip the bottle on the shelf. Just slide up to throw the bottle. But keep in mind that the shelf starts moving any time you successfully land the bottle.
If you manage to land the bottle five times in a row, the shelf will decrease in size. By the way, the game comes with a Worldwide High Score Board. So, you can always keep track of other players' performance.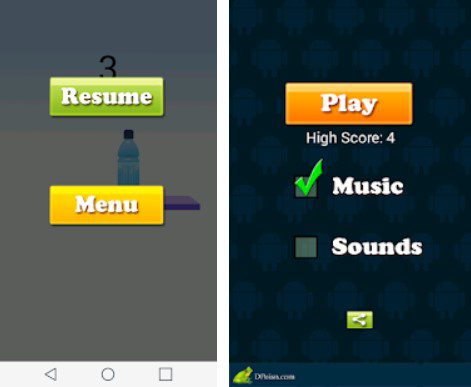 As for the game's interface, it is very straightforward. So, even inexperienced players will quickly find out how to play this game. While playing, you will also listen to the background music. But if you want, you can always disable this option.
You can also try playing boggle multiplayer games.
Summarizing all the points mentioned above, Bottle Flipping Game is truly worth downloading. But be careful – the game is very addictive. We have played it for days and still can't stop!