Are you in the mood for some old-school gaming fun, but don't feel like digging through your attic to find your dusty old computer? Lucky for you, we've rounded up the top point-and-click adventure games for Android you could try.
Get ready to solve hidden object riddles, uncover clues, and explore mysterious worlds. From pixelated masterpieces to modern interpretations, these will take you on journeys full of danger, thrill, and maybe even a little bit of romance.
Whether you're a pro gamer or just want to pass the time, these will transport you to new worlds loaded with secrets and exciting adventures. Let's dive in!
Adventure Escape
This game is bundled with stories that will have you hooked from the start. Each one immerses you in a different world, with unique characters, puzzles, and challenges.
One of the best ones is about a fantasy realm with a mysterious curse that has befallen Tempus Island. The plot is engrossing, and the bonding with the characters is palpable. The visual representation of the game is truly stunning, with over 100 illustrated scenes that bring the story to life in vivid detail.
From solving a murder mystery to surviving the horror each story has its own mechanics that challenge your mind. It requires a combination of observation skills, deductive reasoning, and logical thinking to solve the mysteries. The game helps you build an inventory with treasures and tools, which you use to uncover clues and solve puzzles.
You'll get to decide where the plot will go, influencing the ultimate outcome. Dive into the brilliance of escape room gameplay, where players explore their surroundings, decipher clues, and unravel puzzles for the ultimate thrill! It's exciting to exp the thrill of solving mysteries.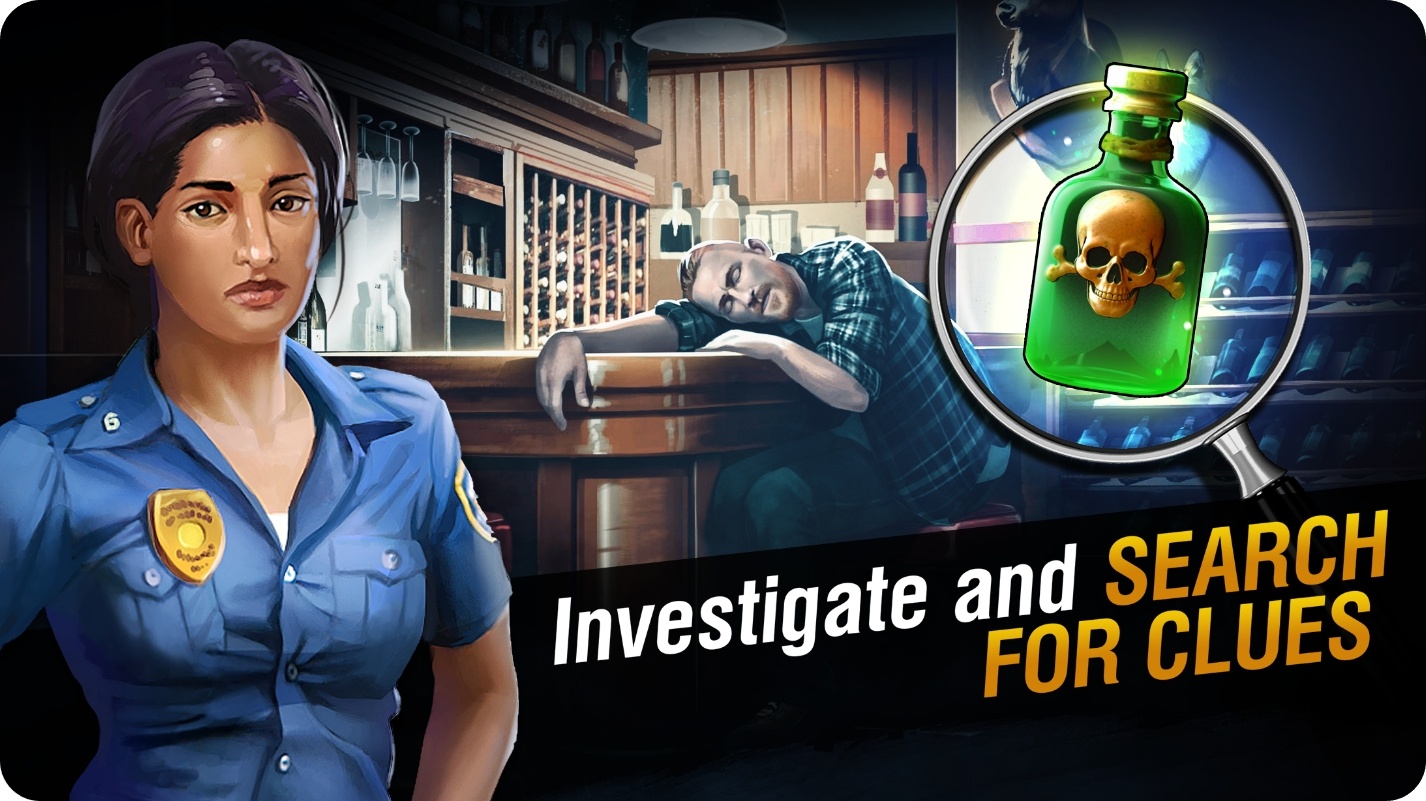 Downloads: 10M+
Customers rating:

(4.6 / 5)

You may also like: 17 Best JRPGs for Android
Mystery Tale
This game is a mysterious thrill ride packed with mind-bending logic riddles. Brace yourself for a supernatural journey brimming with mythical creatures, hidden treasures, and edge-of-your-seat excitement!
As a super sleuth, you'll unravel intriguing stories, and solve cases connected to eccentric characters and paranormal critters. Calling all werewolf and ghost enthusiasts! This app will cast its spell on you. Encounter astonishingly eerie creatures, crack spine-chilling crimes, and explore enchanting locations teeming with adventurous quests and mind-boggling puzzles.
It lets you rank up your detective camp for lightning-fast progress. Level up to become the ultimate gumshoe! Uncover clues, solve puzzles, and snag magnificent rewards and magical artifacts like never before.
This app boasts top-notch graphics and a soundtrack that will transport you into a spine-tingling world of mystery and enigma. Don't be surprised if you find yourself completely hooked, the game is bursting with spooky mysteries, tantalizing secrets, and a cast of truly unique characters.
So if you fancy yourself a connoisseur of mystery puzzle adventure, this one is an absolute gem. It covers captivating storylines and an ensemble of spine-tingling characters, your entertainment is guaranteed.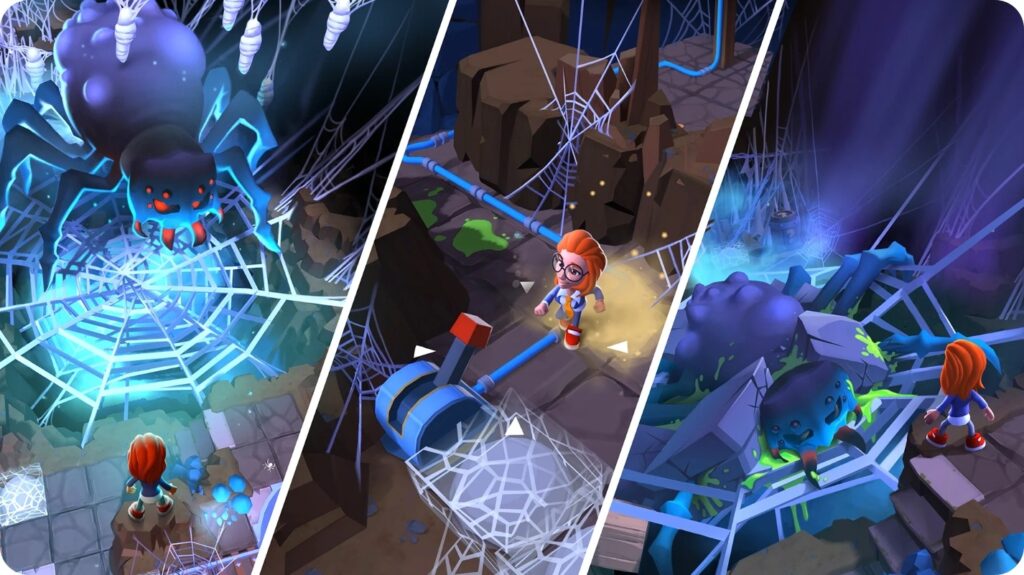 Downloads: 1M+
Customers rating:

(4.3 / 5)

Hidden Escape Mysteries
This little gem is like a knockout punch – it's got all the ingredients for an epic escape room-style adventure. Fancy yourself a spy, detective, or adventurer? Well, buckle up because there's an exciting mystery waiting for you!
Let's dive into the puzzles first. They strike the ideal balance between being challenging and downright addictive. And the mini-games? They're like a cherry on top of an already delicious cake! Each one brings a unique and fun twist to the experience. You'll find yourself playing them just for the heck of it.
But what truly sets it apart is mind-bending storylines. Engaging, well-written, and filled with unexpected twists, these adventures take you from time-traveling escapades to ancient temples and even undercover spy missions. It's like living out your wildest dreams! And don't even get us started on the jaw-dropping artwork that immerses you in the game world.
What we cherish most about this one is that there's smth for everyone. Whether you crave mythology, murder mysteries, or saving the world, there's a tantalizing enigma awaiting your sleuthing skills. And let's not forget the characters, they add that extra touch of complexity and intrigue, making the overall experience unforgettable.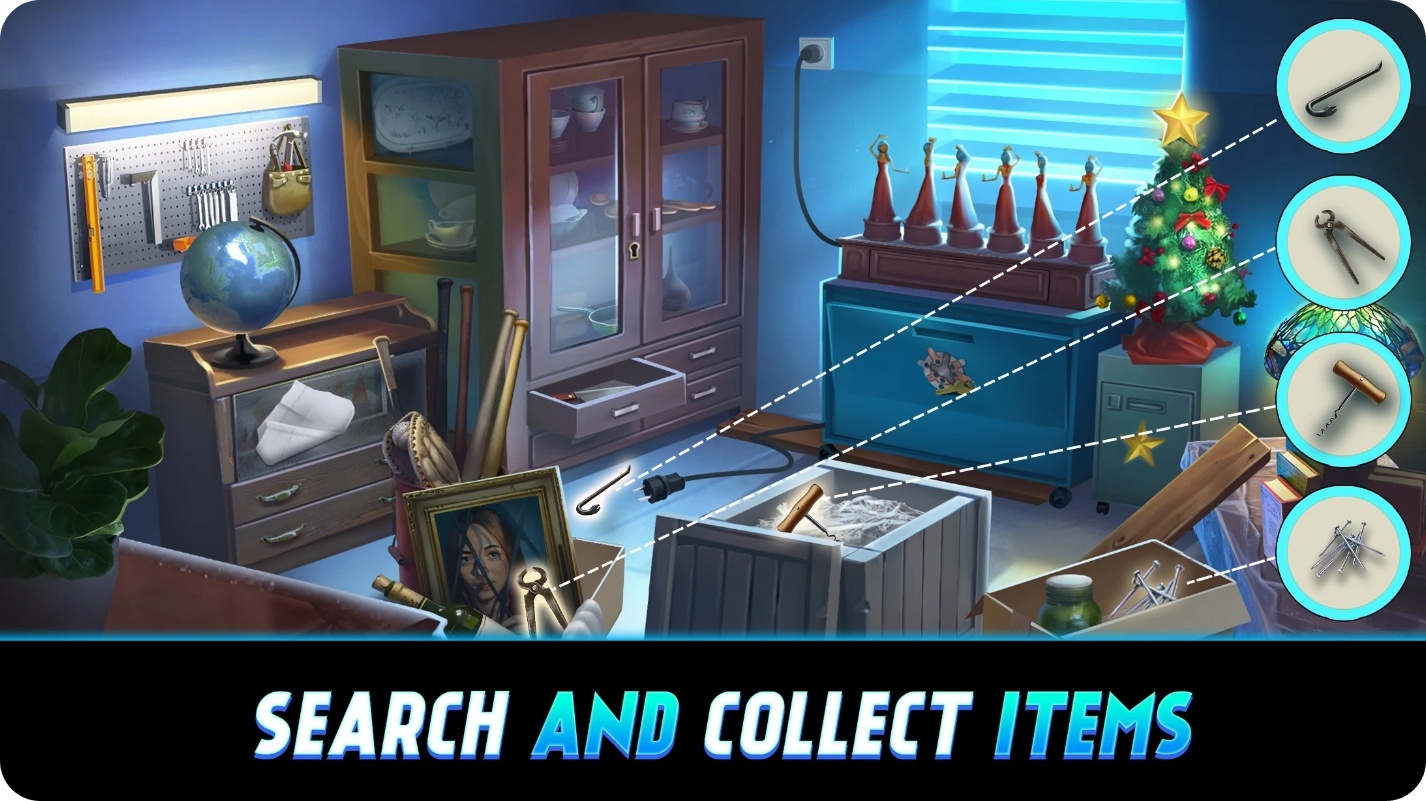 Downloads: 1M+
Customers rating:

(4.5 / 5)

Tiny Bang Story
Don't miss out on this hidden gem, the ultimate puzzle game for enthusiasts! Get ready to embark on an asteroid-stricken planet and unleash your brilliance. Reconstruct the world, uncover hidden objects, solve mind-bending brain teasers, and conquer captivating mystifiers.
What sets this one apart? Brace yourself for steampunk-inspired, hand-drawn graphics that are utterly mesmerizing. Every intricate detail oozes charm, immersing you in this extraordinary universe like no other! Every corner of this world has its own richness and immerses you into the game's universe like no other.
Prepare to be enchanted by the orchestration that accompanies you throughout the game. Despite having no text, the game is easy to navigate and has intuitive controls that direct you towards the next tasks to be taken.
With over 5 chapters and 30+ riddles, this one will have you scratching your head and gleefully entertained for hours. And these aren't the typical run-of-the-mill ones. They will make you think out of the box and keep you engaged for a while. And hey, if you find yourself stuck, fear not! The game covers helpful hints to steer you in the right direction.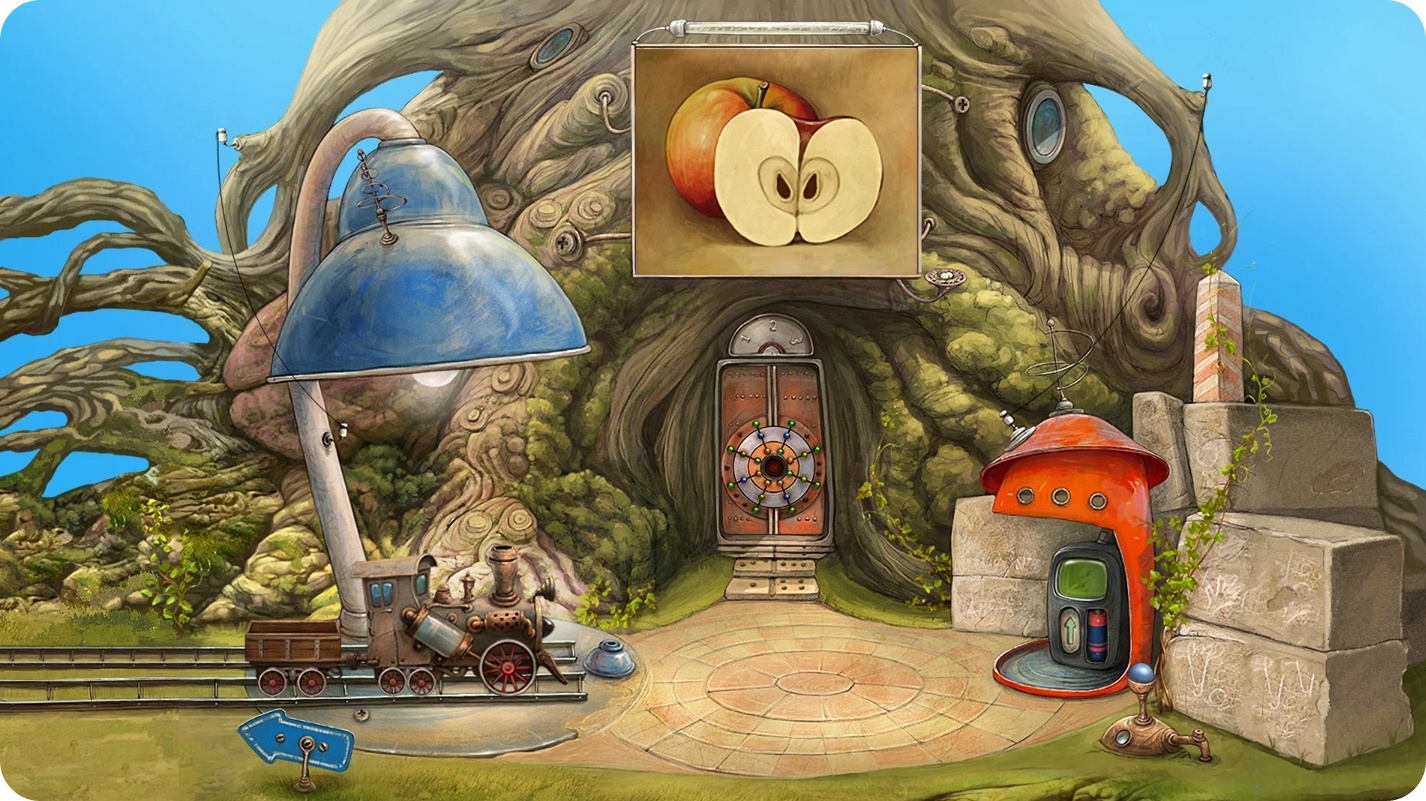 Downloads: 1M+
Customers rating:

(4.2 / 5)

Unholy Adventure
Ready for a spine-tingling adventure filled with mystery and suspense? This might be the one. It brings up a fresh, intriguing, and immersive experience. It's a must-play for fans of point-and-click adventure games.
The game's story will leave you on the edge of your seat as you help Peter Grim navigate through a gloomy neighborhood filled with secrets and puzzles to solve. The game's choice-based narrative makes a lvl of engagement that is unmatched by any other hidden objects game for free.
The surreal world of this one is enhanced by its retro atmosphere and unforgettable heroes. The game's developers have clearly paid attention to detail, resulting in an immersive world that feels alive. You'll feel like you're really a part of the game's story.
As for the puzzles, they give you an ideal balance of challenge and entertainment. From decoding cryptic messages to solving riddles, each one feels unique and well-thought-out. Plus, the reward of uncovering more of the game's secrets is beyond satisfying.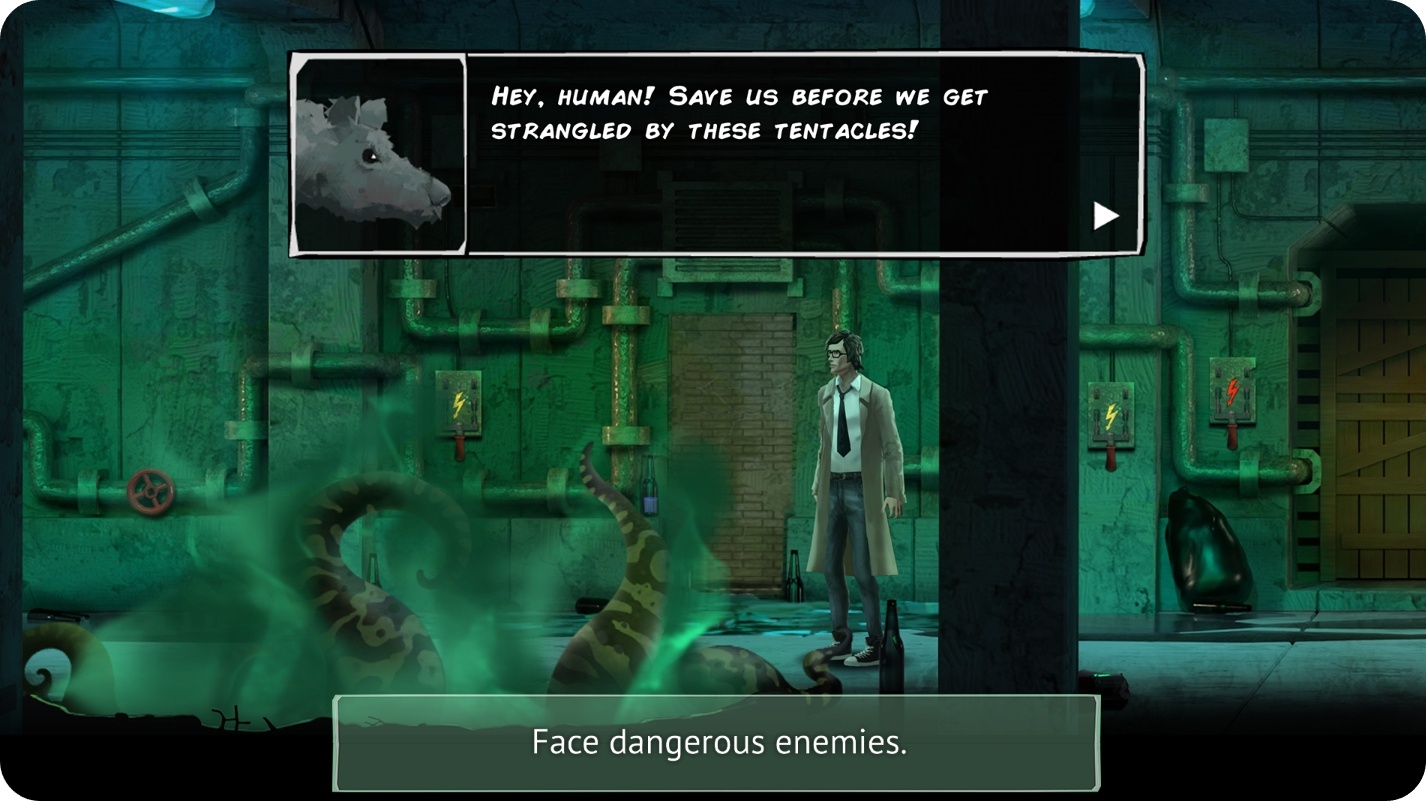 Downloads: 500K+
Customers rating:

(4.7 / 5)

Check also: 9 Hardest Puzzle Games
Through the Looking Glass
This game will gainsay your wits and immerse you in an intriguing storyline. It's a gem for those who love mystery and clever brain-teasers.
The story unfolds as soon as you start the app, with the age-old battle. As you step through the looking glass, you are tasked with discovering whether you are the prophesied one who will end the conflict forever. The plot is enthralling and will keep you tied from start to finish.
You will need to use your powers of observation to find hidden objects, navigate through mini-games, and solve complicated riddles to uncover the clues that will help you progress through the lvls. But fear not, as the game mechanics are intuitive and made to dispute you without being frustrating.
And you have over 40 stunning locations to explore. The attention to detail is impressive, and each location is designed to draw you in and make you feel like you are part of the story. Once you complete the main game, you get to continue the detective story and stop a dangerous villain from wreaking havoc. It's like getting two games for the price of one!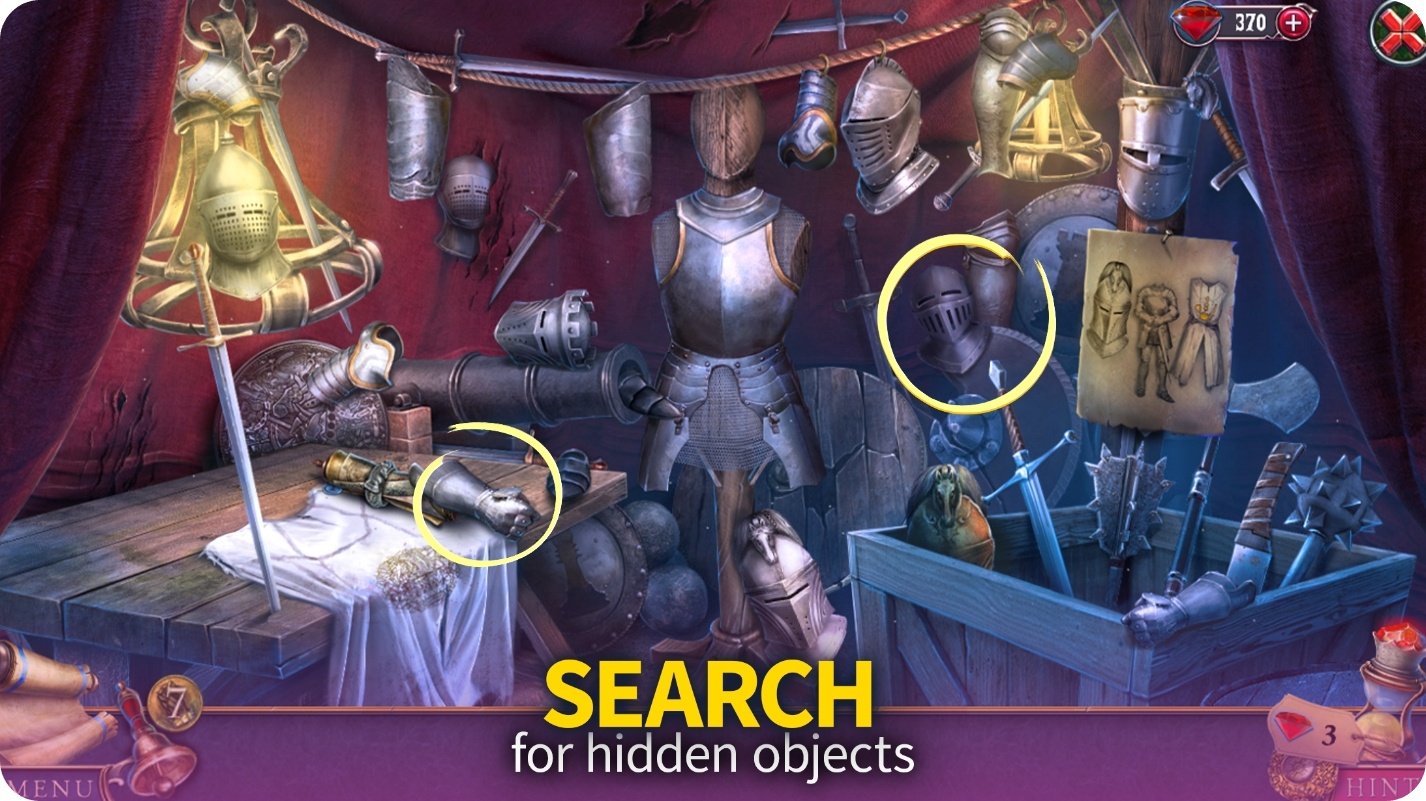 Downloads: 100K+
Customers rating:

(4.6 / 5)

Infamous Machine
If you're a lover of all things witty and whimsical, you have to give this app a go. And let us tell you, this hilarious point-and-click adventure did not disappoint.
From the get-go, you're thrown into the zany world of Dr. Lupin and his bumbling assistant. Lupin's time machine, shaped like a shower no less, has been ridiculed by the scientific community, so he decides to go back in time and complete the works of history's greatest geniuses himself. As you might imagine, this doesn't bode well for the future of time itself.
But fear not, for Kelvin and his fellow research assistant are here to save the day. It's up to them to repair the unraveling fabric of time and ensure that the likes of Beethoven, Newton, and da Vinci achieve their destined greatness.
As you point and click your way through gorgeously drawn chapters, you'll be met with clever teasers, witty banter, and plenty of historical hijinks. And speaking of historical accuracy, the game does an impressive job of weaving real-life details into the absurdity of its plotline. You might just learn smth new about these iconic figures while you're busy helping them out.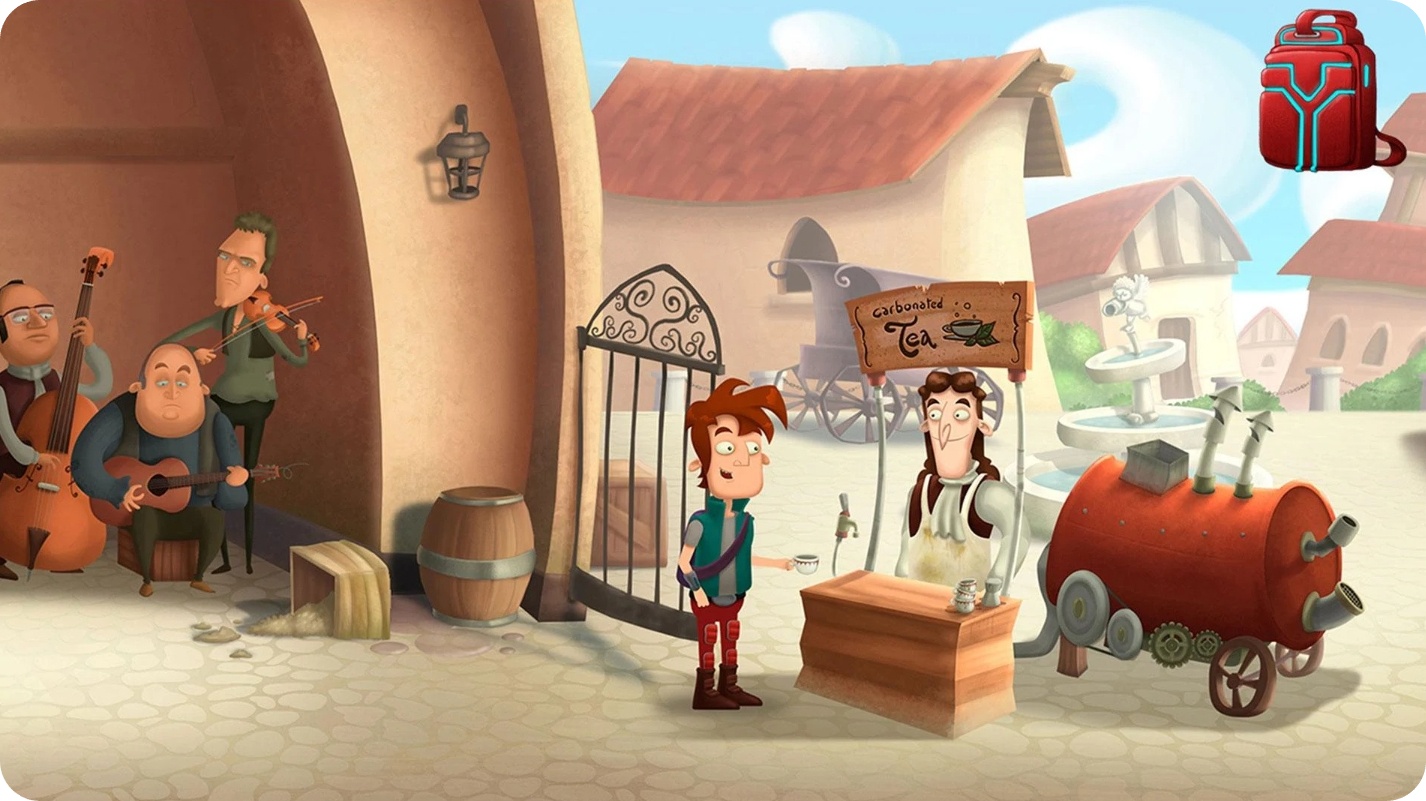 Downloads: 100K+
Customers rating:

(4.4 / 5)

Django
Welcome to the fascinating world where risks and mystery await you in the form of this app. This point-and-click game is a must-try for all mystery buffs out there.
The game takes you on a journey with a courageous hunter who ventures into the untamed lands to seek out the ancient origins of the bloodthirsty Bistars. The plot is breathtaking, mystical, and filled with twists you surely won't see coming.
But what sets it apart is its attention to detail and the immersive gameplay it gives. You have tons of hidden objects to find, riddles to solve, and long-lost artifacts to restore, so every step feels like a new situation that tests your wit and intelligence.
The game's graphics are simply stunning, with an atmospheric and immersive setting that transports you to the world. The sound FX is top-notch and adds to the overall exp, making it truly engaging and enjoyable.
One of the best things about it is that it is an ideal blend of adventure and riddle-solving. The mystifiers are challenging yet not impossible to solve, making them just the right level of difficulty to give you a sense of accomplishment when you succeed.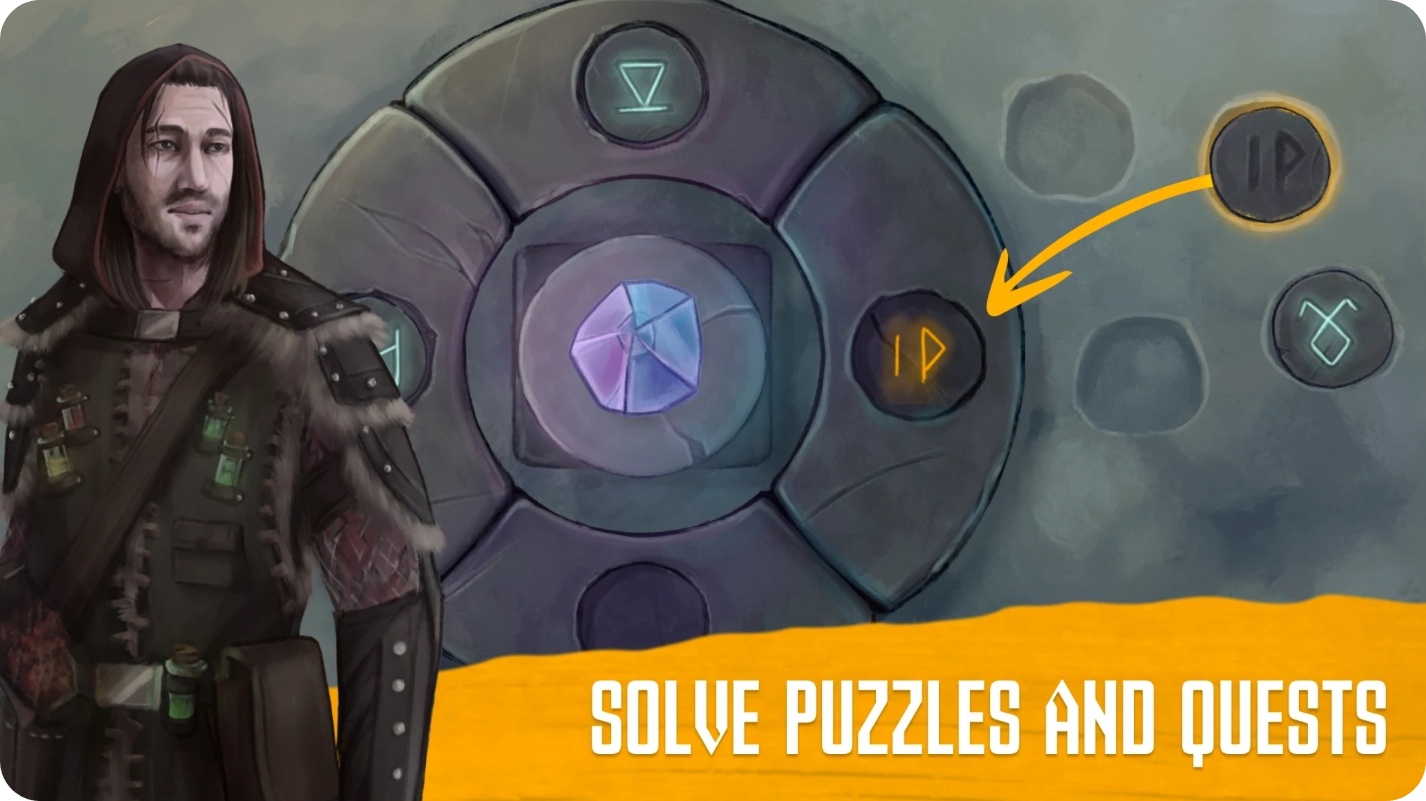 Downloads: 100K+
Customers rating:

(3.6 / 5)

Angelo and Deemon
Ready for a helluva adventure? Cause this game will give you one. It's packed with humor, mind-blowing puzzles, and more philosophy than Socrates on a caffeine high.
As our aspiring blogger (aka the main guy) tries to capture the ideal vid, he ends up in the depths of Hell, surrounded by expressive and quirky characters with issues that make reality TV seem tame. Brace yourself for stunning graphics (sorry, pixel art fans) and characters that are somehow both familiar and refreshingly unique.
Prepare to scratch your head, in a good way, with addictive puzzles that will have you pondering for hours. This ain't your regular mindless gameplay. But what sets this gem apart is the dialogue. A cocktail of humor and philosophy served in snappy soundbites that'll leave your face grinning and your brain ticking.
Each hero has their own distinct voice and set of issues, making it easy to get invested in their stories. Oh, and don't be surprised if you find yourself actually enjoying Hell. Yes, you read that right. It might just make you rethink your prefs and have you considering a permanent stay below. That's the kind of witty and engaging tone that sets this game miles apart from the rest.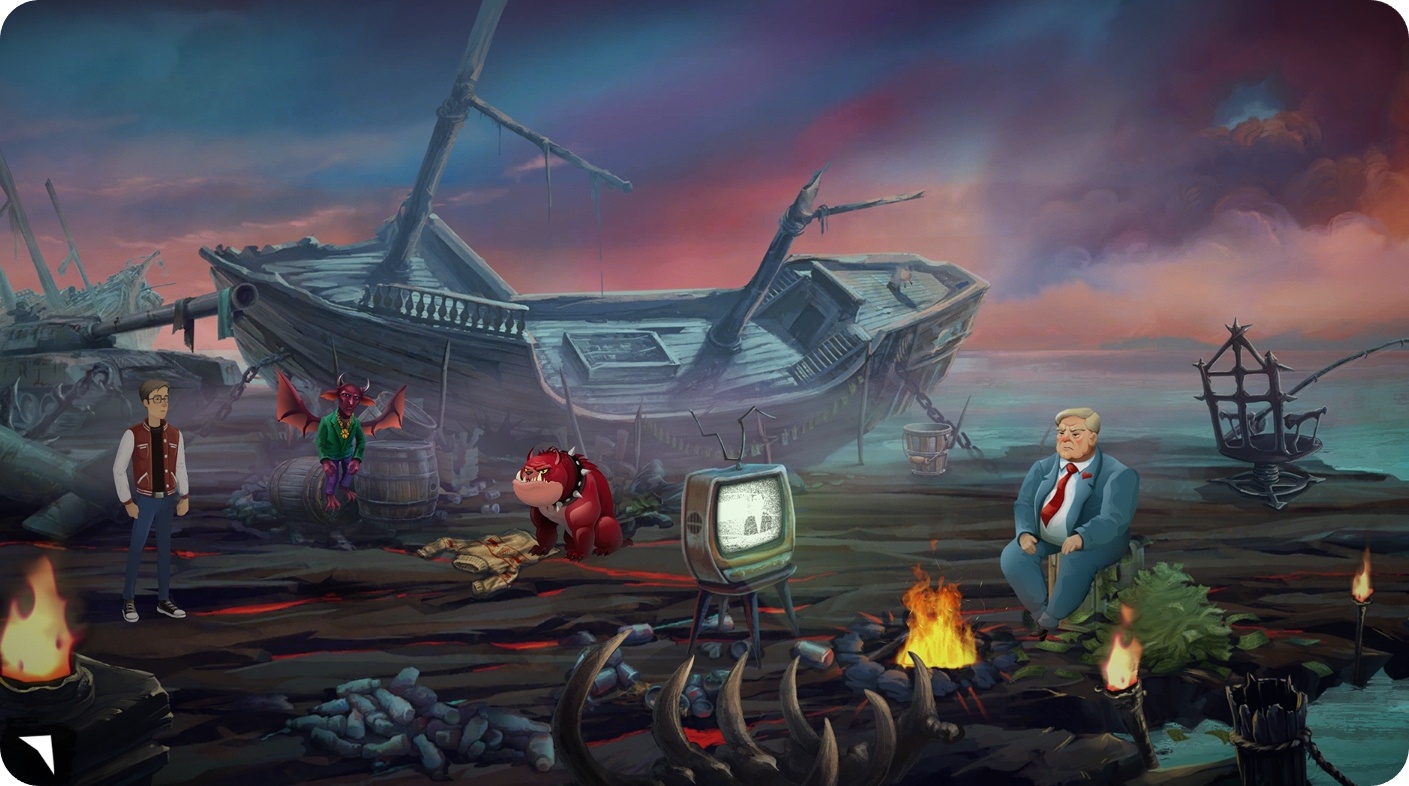 Downloads: 50K+
Customers rating:

(4 / 5)

You may also check: 11 Best Multiplayer Games with Voice Chat
Larry – Wet Dreams Dry Twice
And lastly, there's a game that lets you get right into Larry's misadventures. Your main guy, still searching for his one true love, finds himself stranded on the beautiful and mysterious archipelago. The game boasts over 50 hand-drawn locations, each one more beautiful and intriguing than the last.
You'll meet over 40 new and old buds, including some fresh and flirty ladies to chat with. But let's be real, the real draw of this game is the riddles and quests that Larry has to complete. They're tricky, exciting, and just the right amount of erotic. You'll surely want to put your thinking cap on for some of these riddles.
The graphics here are top-notch, with vibrant shades and an attention to detail that really brings Kalau'a to life. And of course, the witty and engaging writing that the game is known for is still present here. You'll find yourself giggling at Larry's quips and one-liners.
Overall, it is a solid addition to the franchise. Whether you're a diehard fan or a newbie to the world, this game is sure to give you hours of entertainment.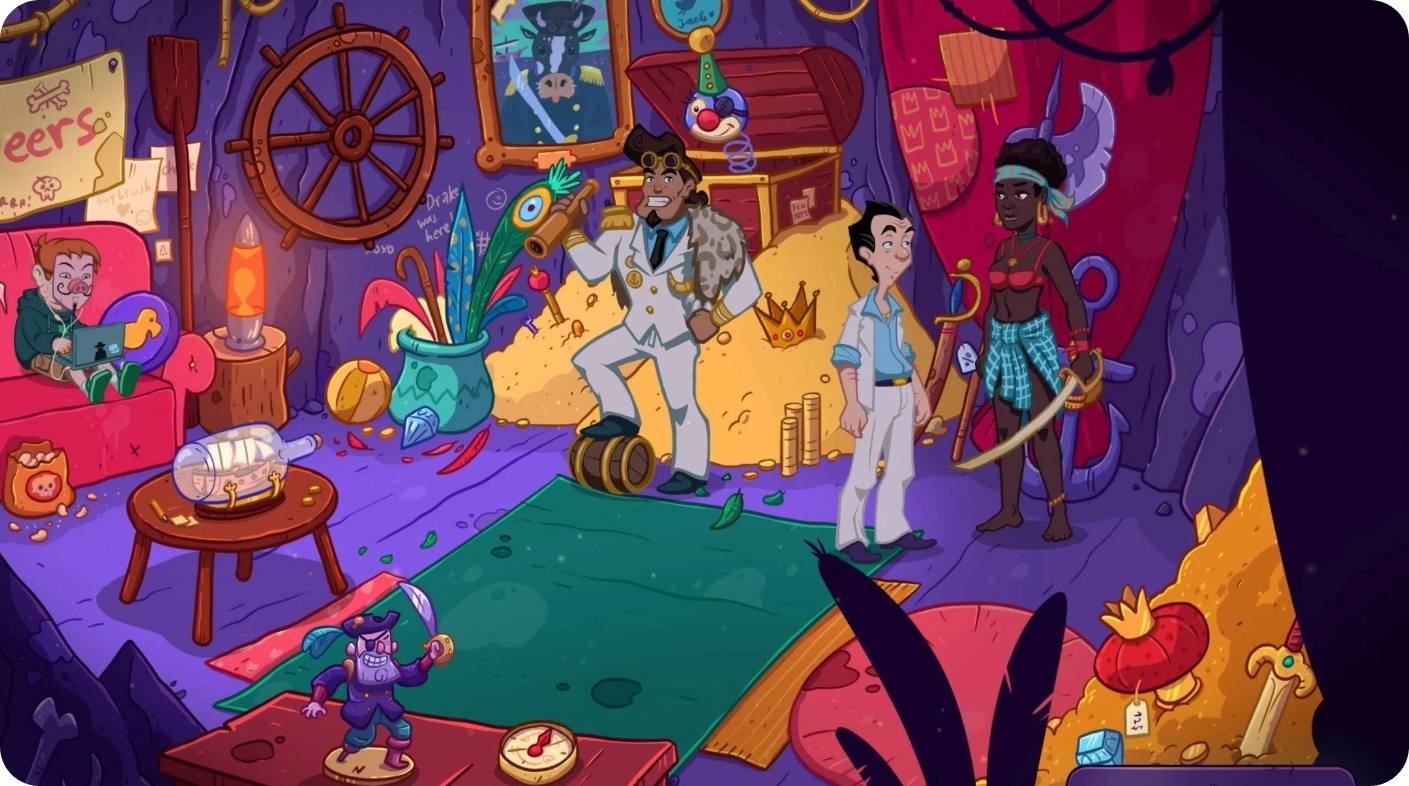 Downloads: 10K+
Customers rating:

(3 / 5)