Ready to break out of the mundane and immerse yourself in a world of daring escapes and strategic planning? We've got everything you need for it!
We've rounded up the top prison escape games for Android you could try. These are thrilling escape games that will make you feel like you're really plotting an elaborate escape plan (minus the actual consequences, of course).
These deliver heart-pumping action, clever riddles, and the thrill of a great escape. Whether you're a seasoned pro or just want to kill some time, these games are sure to entertain. Let's get into it!
Prison Escape
Welcome to a thrilling and action-packed review of the prison-themed open-world escape game. In this one, you are free to move, explore, and fight in a visually stunning 3D prison world. The developers have done an incredible job of making the jail environment that look realistic and immersive.
The plot is simple yet intriguing, where you are a prisoner who has been sentenced to death for a crime you didn't commit, and now your only way out is to plan an escape from the inside. You can befriend other inmates to get help, fight with other gangsters to gain respect, or just dig an escape tunnel underneath the prison. The game gives you absolute freedom to play the way you want.
With 30 action-packed missions that get progressively harder, you have to perform stunts with ragdoll effects in survive mode that will leave you on the edge of your seat. The game controls are also intuitive, letting you play it just the way you want.
The game's high semantic richness lets you immerse yourself in the gameplay and experience it to the fullest. From dodging patrolling security guards to fighting with prison gangs, every action feels real and has a consequence that can either positively or negatively impact your escape plan.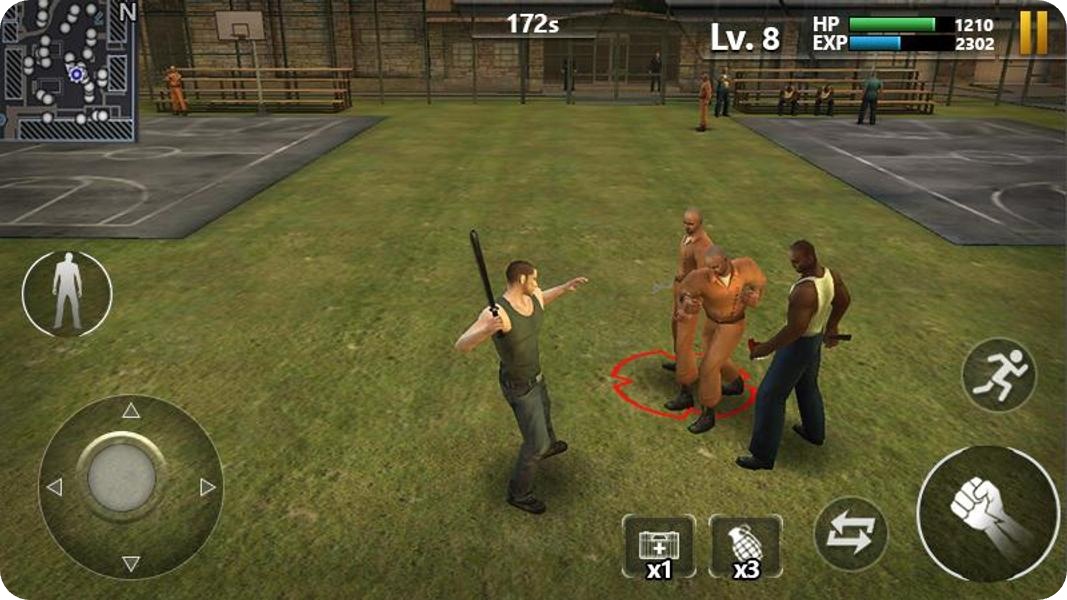 Downloads: 50M+
Customers rating:

(4.4 / 5)

You may also like: 11 Best Hidden Picture Puzzles Games
Prison Escape Puzzle Adventure
This one is here to tickle your brain and give you a rush of adrenaline. This app combines the puzzle-solving elements of an escape room with the thrilling ambiance of a prison break. Trust us – once you start playing, you won't want to stop!
From the moment you're locked up in Alcatraz, you must use every bit of wit and ingenuity at your disposal to escape. Each lvl brings a new situation, from finding hidden items in your cell to navigating the treacherous sewers beneath the prison.
As you progress through the game, you'll unlock more difficult and complex rounds, building up your skills until you become a true master escapist.
What sets it apart is its attention to detail. The graphics are crisp and sharp, immersing you in the grungy, gritty world of the prison. The riddles themselves are disputing yet satisfying, and require you to use your logic and deduction skills to figure out the solutions. But don't worry if you get stuck, there are hints and clues to help guide you on your way.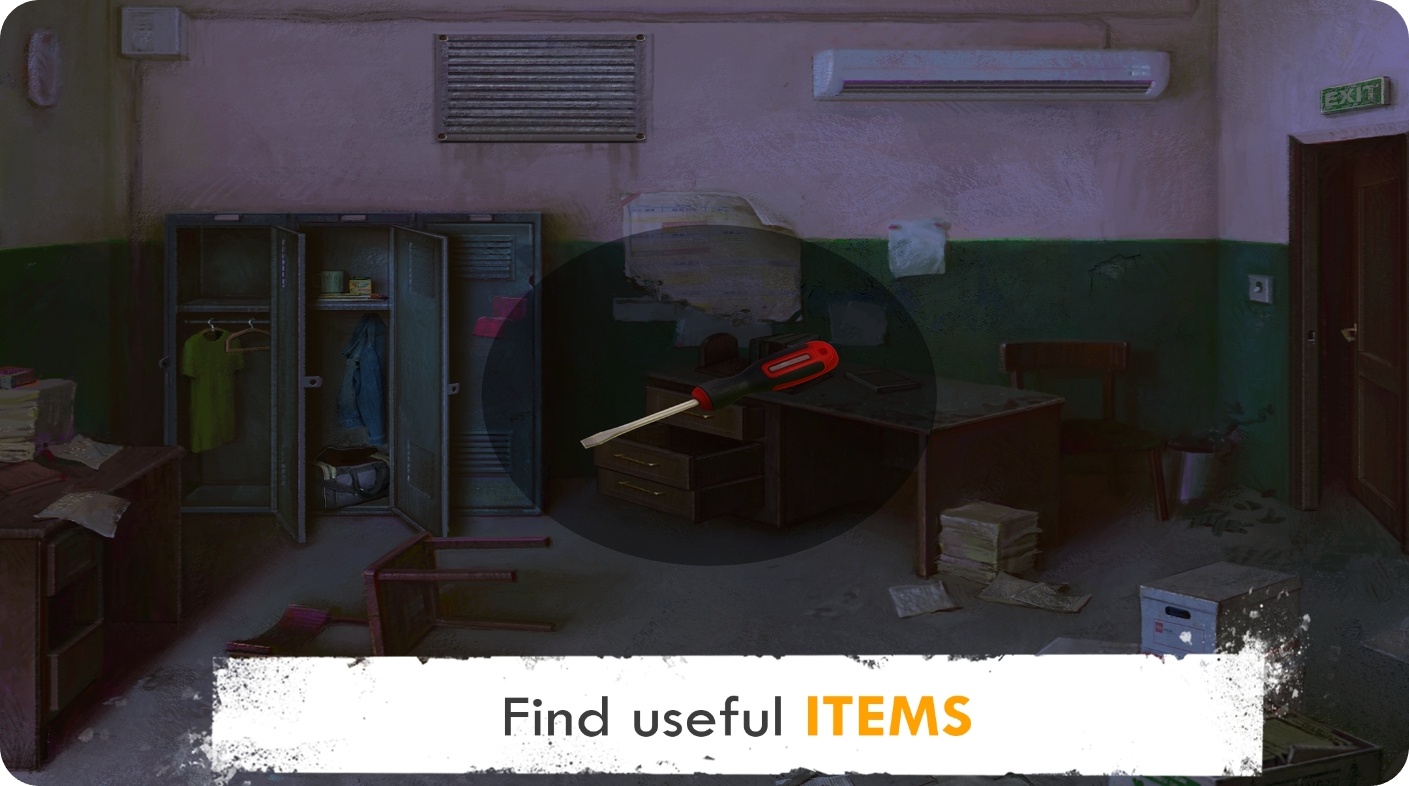 Downloads: 10M+
Customers rating:

(4.2 / 5)

Jailbreak
Ready to take on the ultimate challenge of escaping prison? Cause that's exactly what this game is all about. It is jam-packed with excitement, riddles, and adrenaline as you work to gather your team of ragdoll escapists and break out of prison.
One of the top aspects of this one is the element of stealth and cunning required to outsmart the prison guards. You'll need to be quick on your feet, silent as a thief, and utterly convincing as you sneak past the watchful eyes of the guards. The more escapists you get out of the prison, the more bonuses you'll receive, so be sure to strategize and plan your moves carefully.
But it's not all about stealth – sometimes, you need to let loose and start a full-blown prison riot! Encourage your inmates to help you fight the police officers and take down the big prison guards who are a force to be reckoned with. With various weapons at your disposal, you'll need to use everything to make a successful escape.
And if all that excitement isn't enough, the game also lets you gather money and unlock cool prison outfits for your escapists, making this an even more engaging and entertaining exp.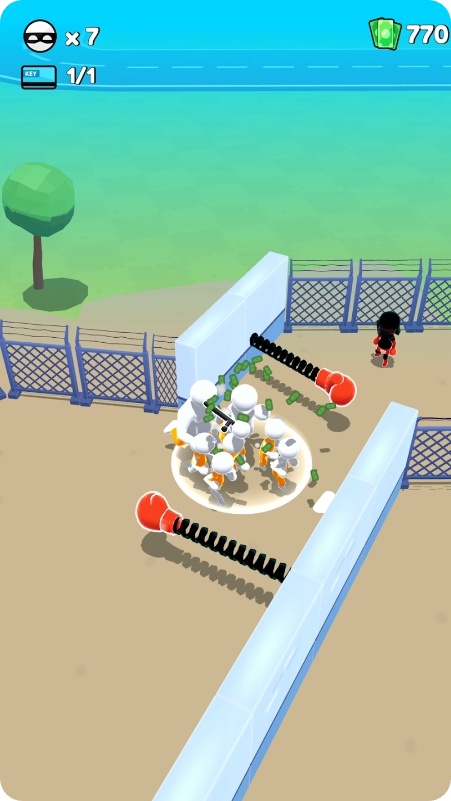 Downloads: 10M+
Customers rating:

(4 / 5)

Hoosegow
If you're a fan of escape contests, survival competitions, and immersive storylines, then this is the game for you! As a player, you get to step into the shoes of a prisoner and navigate the treacherous world of a maximum-security prison.
One of the unique aspects of this one is the range of survivors you can interact with, each with their own special skills that have helped them survive in prison. The game also employs a choice-based syst that rewards strategic decision-making, forcing users to weigh every choice they make and think ahead to ensure they stay alive.
But don't let the serious premise of the game fool you, it also has plenty of humor and amusement to keep you engaged throughout. From witty one-liners to hilarious interactions with other prisoners, it is an ideal balance of serious survival and lighthearted fun.
One of the most impressive aspects of this one is its ranking and achievement syst. It's a fantastic way to keep the process engaging and ensures that players will keep coming back for more.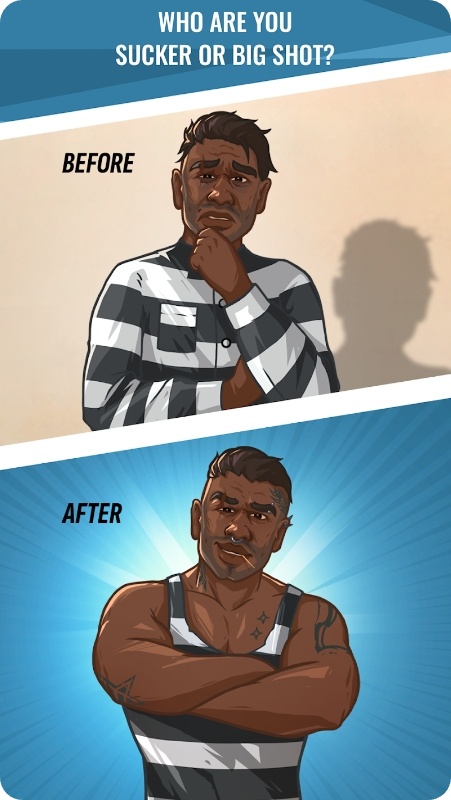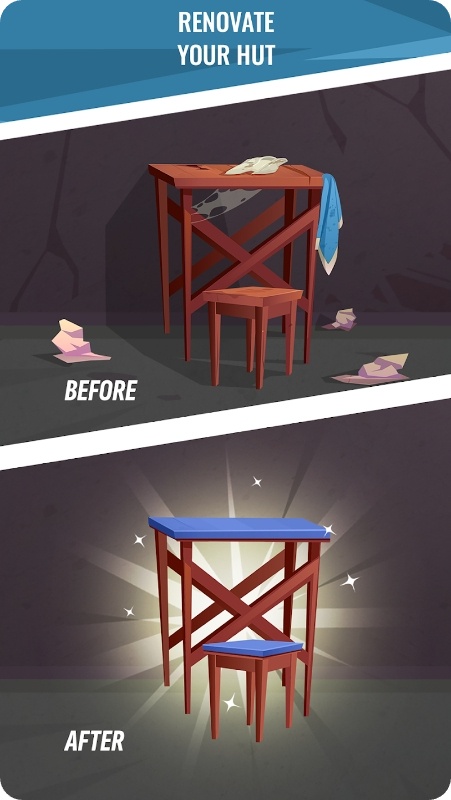 Downloads: 5M+
Customers rating:

(4.6 / 5)

100 Doors
It is a unique take on the prison escape genre, offering riddles that will leave you feeling both frustrated and satisfied at the same time.
The premise is simple: you play as a journalist who finds herself trapped inside a prison building. Your mission is to help her escape by solving a series of mystifiers and cracking codes to open doors. There are 100 lvls to conquer, so you'll have your work cut out for you.
The game covers a scope of mechanics to keep things interesting, including moving in time and space, combining objects, and playing brain games. With each lvl, the teasers become more complex, forcing you to really use your brainpower to escape.
And if you do get stuck, don't worry! There are hints to help guide you through each lvl. Plus, the graphics are top-notch, with attention to detail that really immerses you in the game world. It's easy to pick up but difficult to master, making it the idea for any skill level. Try it now and see if you have what it takes to escape the prison!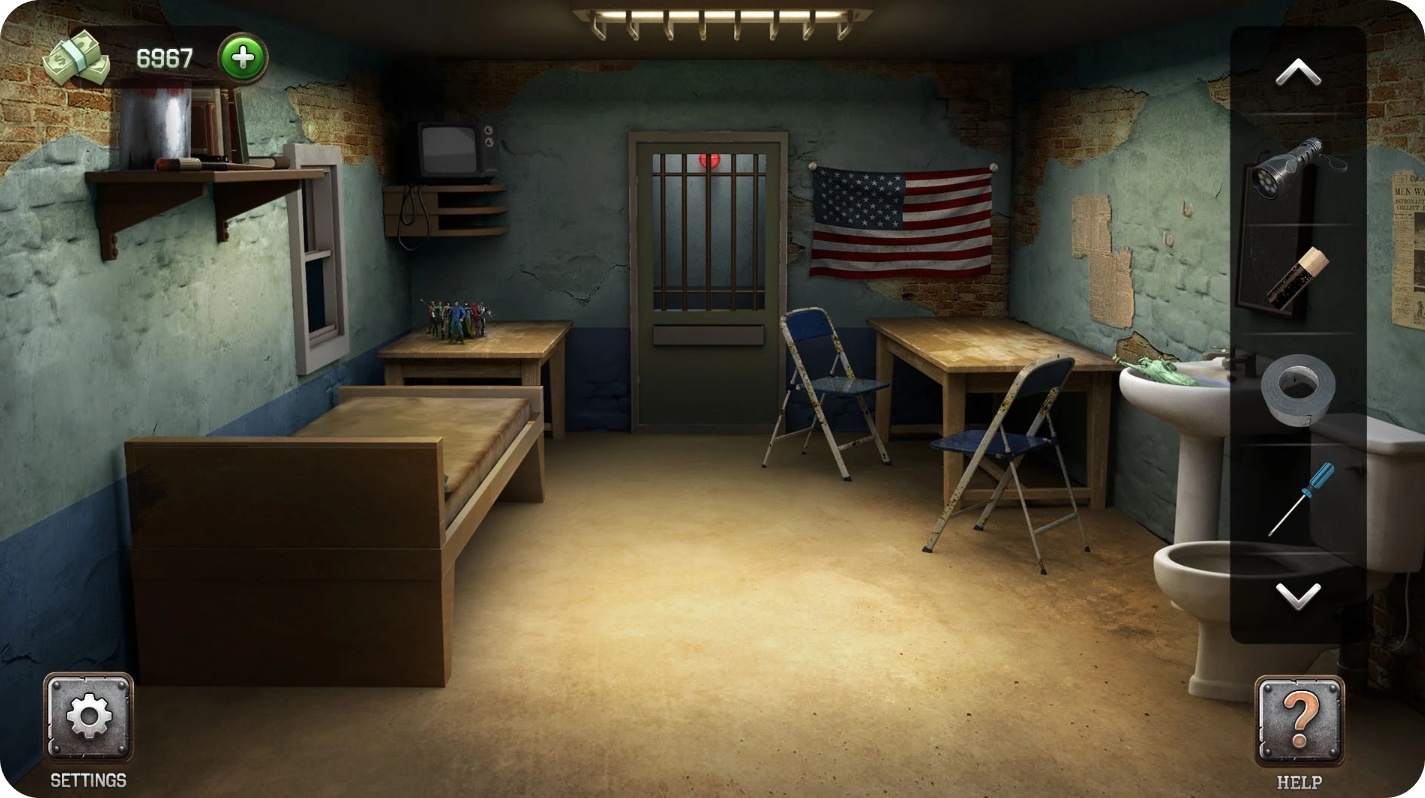 Downloads: 5M+
Customers rating:

(4.4 / 5)

Check also: 11 Android Platformer Games that are Worth to Download
Prison Escape
This app will have you tapping and pulling on the pins to help Andy escape from prison. It will become more and more difficult with time, so you'll get to dive into the thrill at your own pace.
It has over 150 lvls of beautifully made riddles that will test your hand-eye coordination and problem-solving skills. And don't worry about getting stuck – it is completely free, so you can take your time to figure out the solution to each lvl.
The graphics, sound FX, and physics in this one are top-notch, giving an immersive and entertaining exp. Plus, the intuitive UI and animation make it easy to navigate and play.
But don't be fooled by the cute graphics and catchy music – this one is full of brain-teasing situations that will put your IQ to the test! Quick decision-making is essential to help Andy overcome the obstacles in his path and make a successful escape. Whether you need a fun way to pass the time or smth to improve your cognitive skills, it is the ideal choice. Play it anywhere, anytime, and enjoy the thrill of the escape!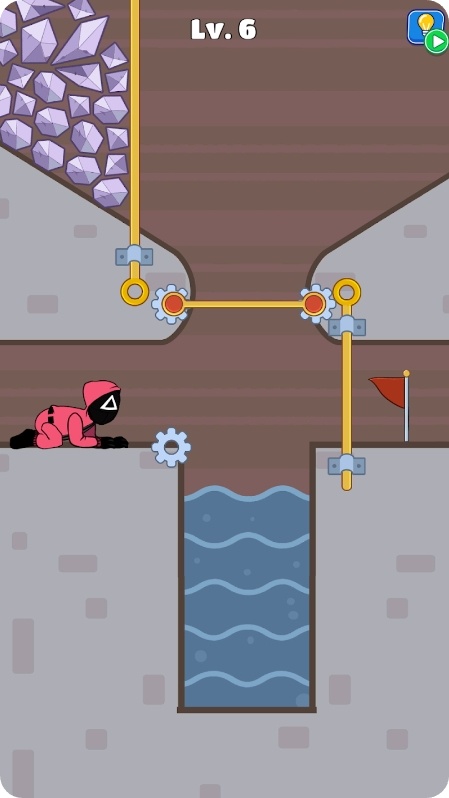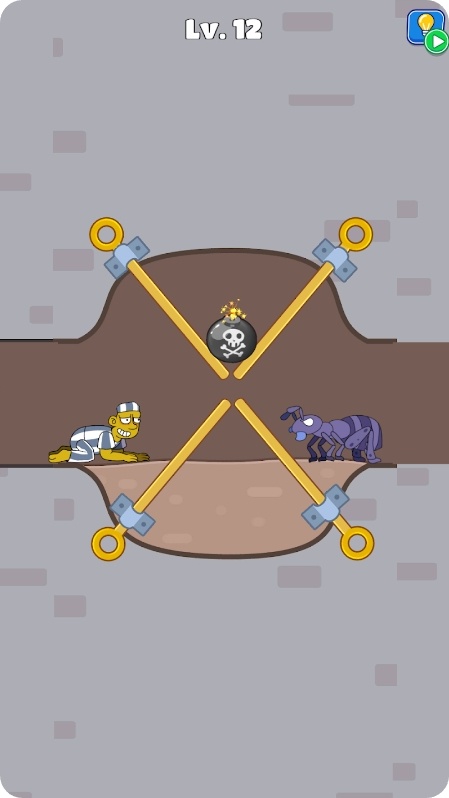 Downloads: 1M+
Customers rating:

(4.2 / 5)

Escape Game
If you're on the hunt for a classic room escape game that will keep you on your toes, then you must check out this one.
This game is definitely not your average brain teaser. It's jam-packed with diverse styles of rooms that will constantly challenge your observational, judgmental, and calculative skills until you escape. Who can resist the allure of a game that challenges and sharpens cognitive abilities?
And oh, did we mention the amount of fun this game brings? It's nothing short of amazing! You won't regret downloading it, believe us. It has the ideal balance by being difficult to master but not impossible, and the thrill you feel each time you get it right, you'll feel an unmistakable adrenaline rush.
But if you ever find yourself scratching your head in confusion, that's not a problem. The app comes with humanized hints to help you out of a rut and back on track with your escape plan.
The adventure is nothing short of exciting, too. It's so engaging that once you start, you just can't stop. It'll keep you hooked and entertained for hours on end.
Downloads: 500K+
Customers rating:

(4.5 / 5)

Can You Escape
That's a heart-pumping escapade that will blow your mind. It will take you on a wild ride through a supermax prison, designed for the most dangerous inmates and high escape risks.
Your mission is to outsmart the prison's mystifiers, traps, and riddles to make your escape. The first thing you'll notice is the spooky, atmospheric setting. The graphics are top-notch, giving a truly realistic prison exp that will keep you on the edge of your seat. As you navigate through the maze of cells, hallways, and guard posts, you'll encounter complex puzzles that will test your wits to their limits.
But don't let the complicity lvl dissuade you! Each riddle has a solution, and it's up to you to use your problem-solving skills to crack the code and move on to the next challenge. If you're a seasoned escape room veteran or a newbie to the genre, this app will have you hooked from the very first lvl.
One aspect that we particularly appreciate is the free trial option. This lets you try out the first part of the game before committing to the full exp. It's the ideal way to test the waters and see if the game is right for you.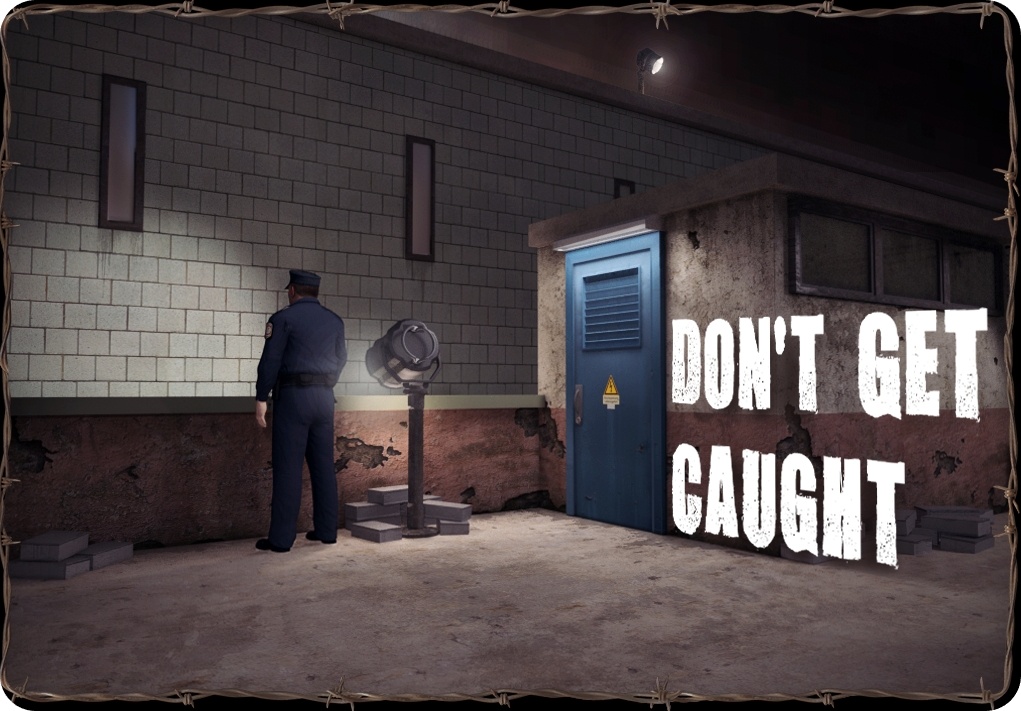 Downloads: 500K+
Customers rating:

(4.3 / 5)

Prison Escape Games
This is the kind of game to give you a full-on adrenaline rush. This app has it all: mind-bending puzzles, strategic gameplay, and heart-pounding action. Get ready to feel like a true master of escape! It is a brilliantly crafted game that's ideal for riddle buffs and adventure seekers.
But here's the best part: the realism is off the charts. The design and graphics are so authentic, that you'll swear you're actually stuck in a real prison cell. Time to put those brain cells to work and outsmart those guards!
And guess what? It isn't just about breaking out of jail. There's a captivating storyline too! You're playing as a wrongly accused prisoner, fighting to prove your innocence. Can you find the evidence and escape the clutches of injustice?
Oh, and did we mention the helpful inmates you'll meet along the way? They've got inside knowledge and special skills that can speed up your escape plans. Together, you'll navigate through lvls that get crazier and more intense each step of the way.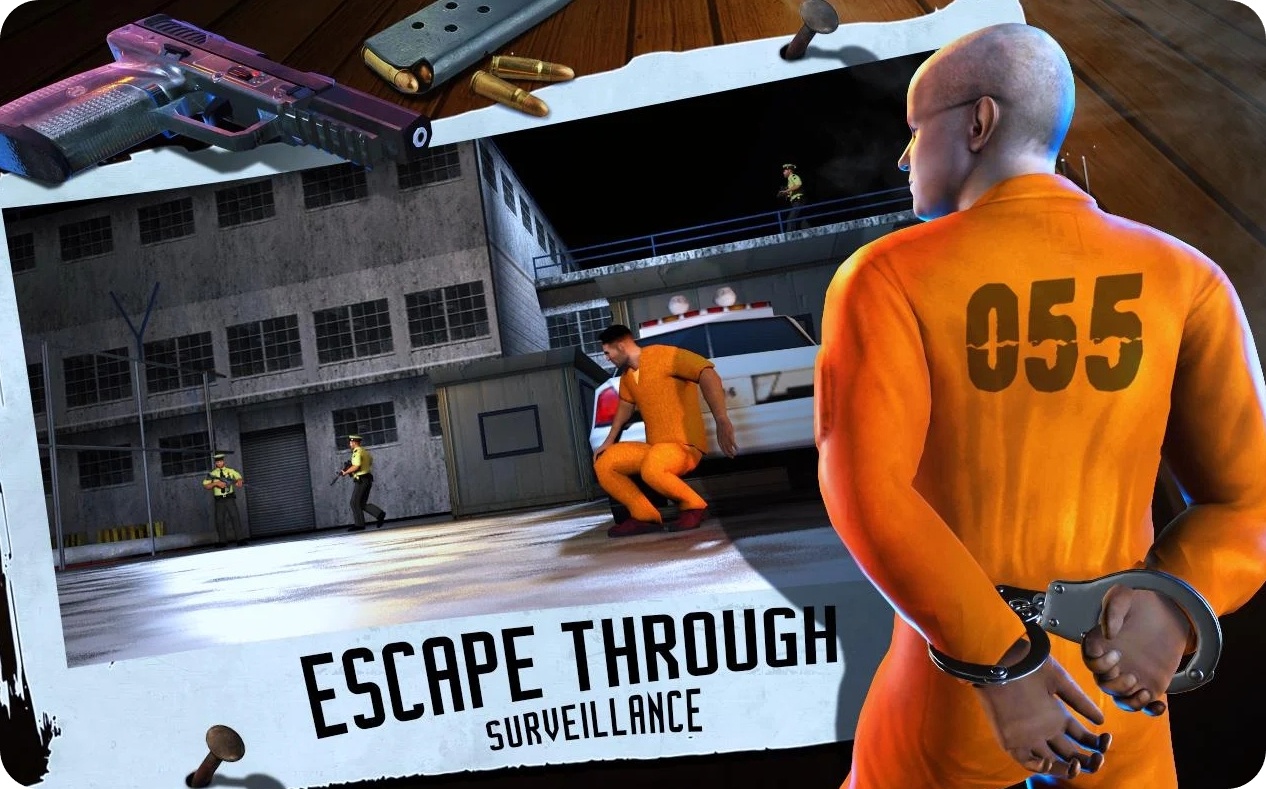 Downloads: 100K+

You may also check: 17 Best Base Building Games
Prison Break
Lastly, there's a game that blends strategy and action into a thrilling exp. Step into the shoes of a sailor on a mission to free her wrongfully imprisoned father. Navigate through treacherous lvls, outsmart guards, and overcome diabolical traps. But hold on tight, this isn't your average escape game.
Hone your brainpower and cunning as you master mind-bending riddles and evade capture. With cutting-edge graphics and immersive gameplay, you'll feel like you're living the thrilling reality of being falsely accused and locked up.
Inspired by true adventure events, this game adds a dose of reality to the excitement. Uncover clues, solve riddles, and unveil the truth behind this captivating story. Easy-to-use menus and controls make the app a breeze to navigate, even for beginners. Dive right in, and let the adventure begin!
With escalating complicity, each lvl brings you closer to the ultimate triumph. Keep your cool, make quick decisions, and stay one step ahead of the guards. You'll need all your brain power to not fall into lies and ticks that will be thrown at you. Can you handle the pressure?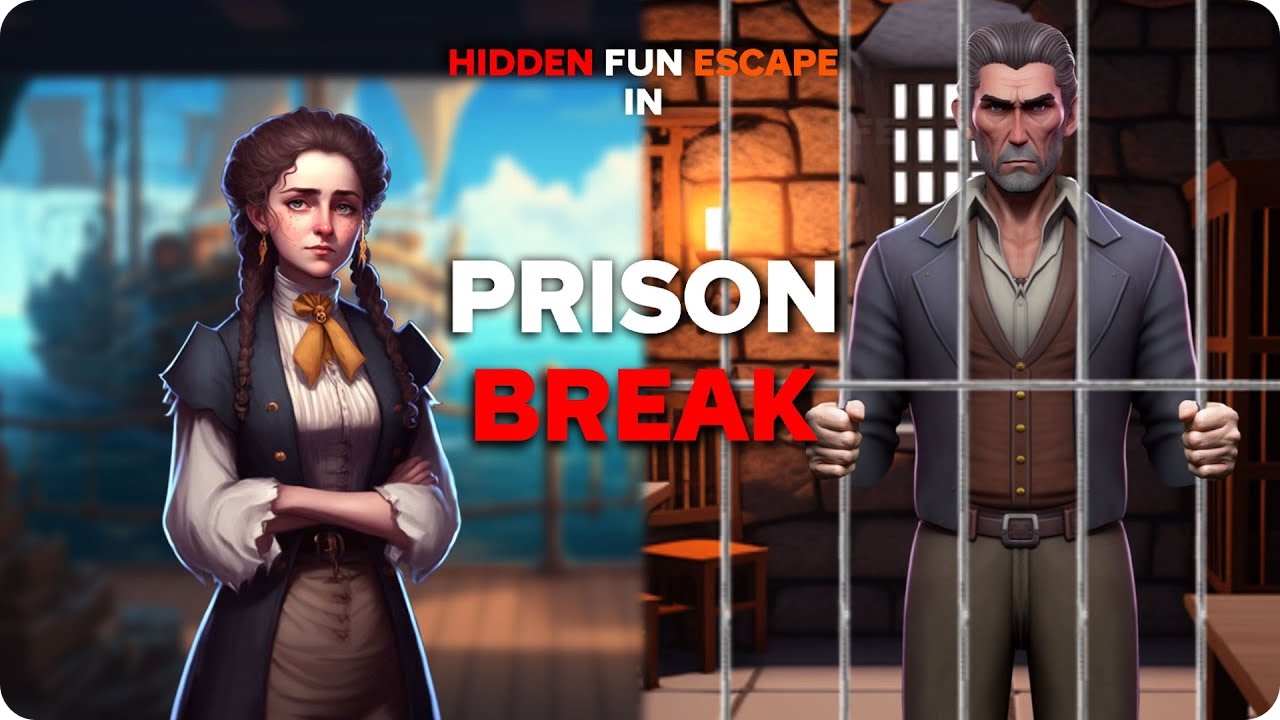 Downloads: 1K+