Down below you will find another review of an outstanding project management software, that you can run on your PC. 
ProjectTimer is an extremely useful desktop tool for freelancers and project businesses, for example, advertising, IT ones, and the like.
And if you want to find cool planner apps for your Android device, you can explore this article.
It will help you build up a project consisting of many tasks and subtasks, track the time required to complete them, and calculate the cost of the project.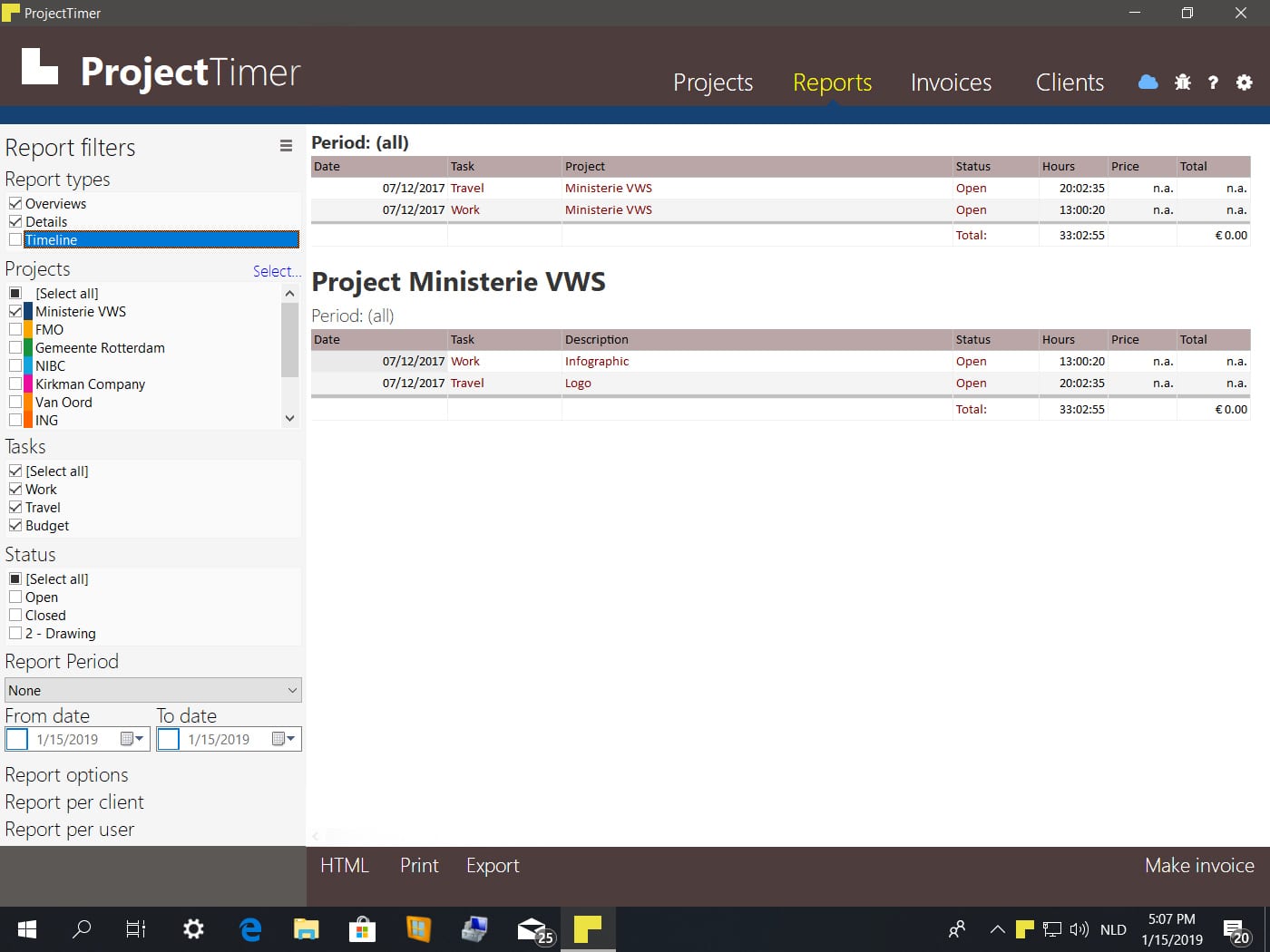 Here are the main features of the app:
projects and tasks creation
task activity visual display
several timers at the same time
detailed reports
hour cost based project cost calculation
data export to XML, HTML, Excel, and CSV
So how does it do that? Let's consider.
You create a project and its tasks and subtasks. As soon as the task is created, the current time is assigned as the time of its start. You can set the duration of the task and its finish time will change. Use a timer or enter the fact task duration after.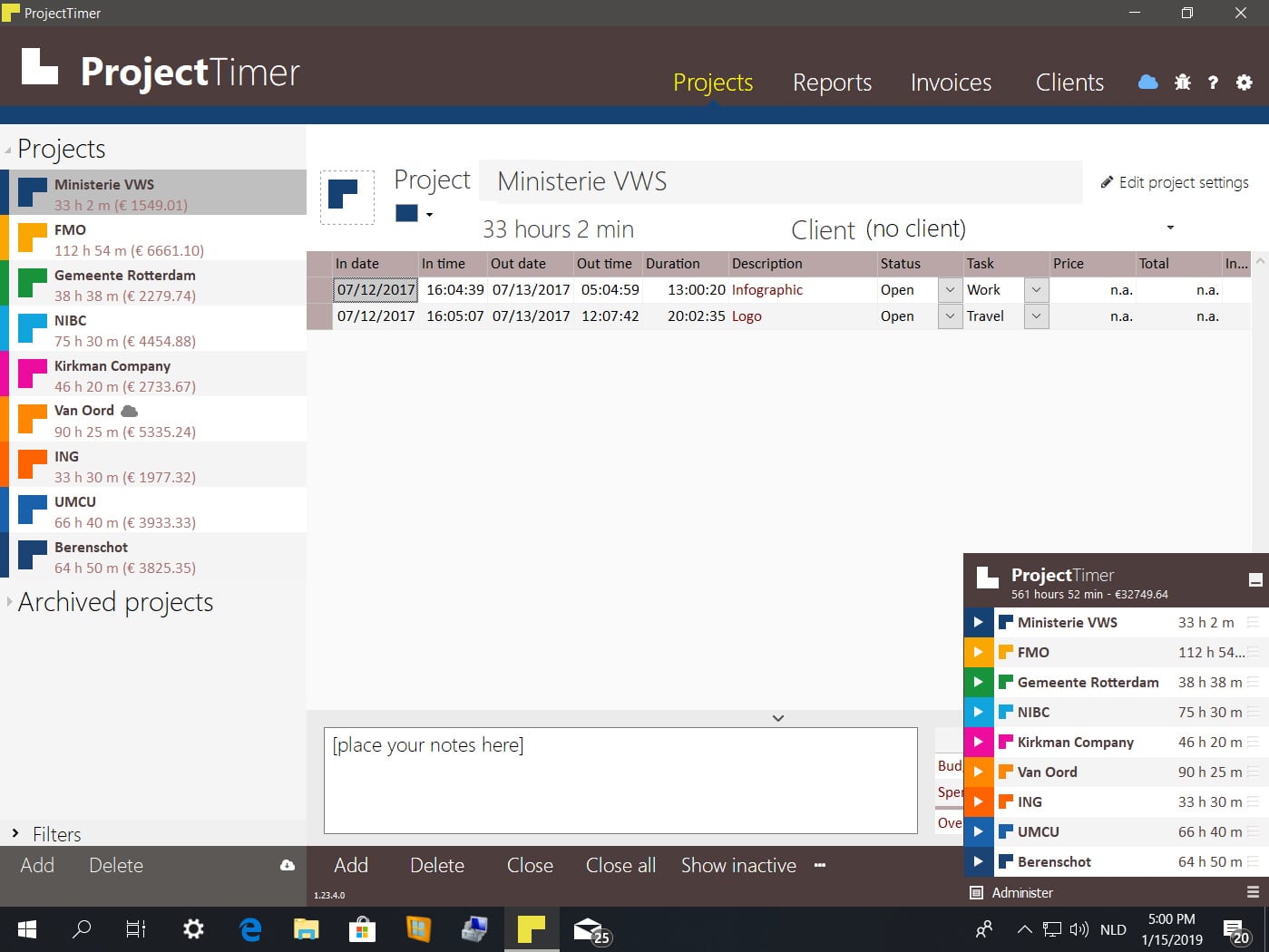 When completing a task for the first time, collect statistics on the time required for them. When the task is already known to you, you determine in advance how long it will take.
Assign a work hour cost to each task to determine the project cost.
You can also maintain a small base of your clients in ProjectTimer and track invoicing and payment.
Create reports for each project, based on each task duration, and current status (Closed, In Progress). Task Sorting is also available, for example, by activity type. The report can be printed or sent by e-mail.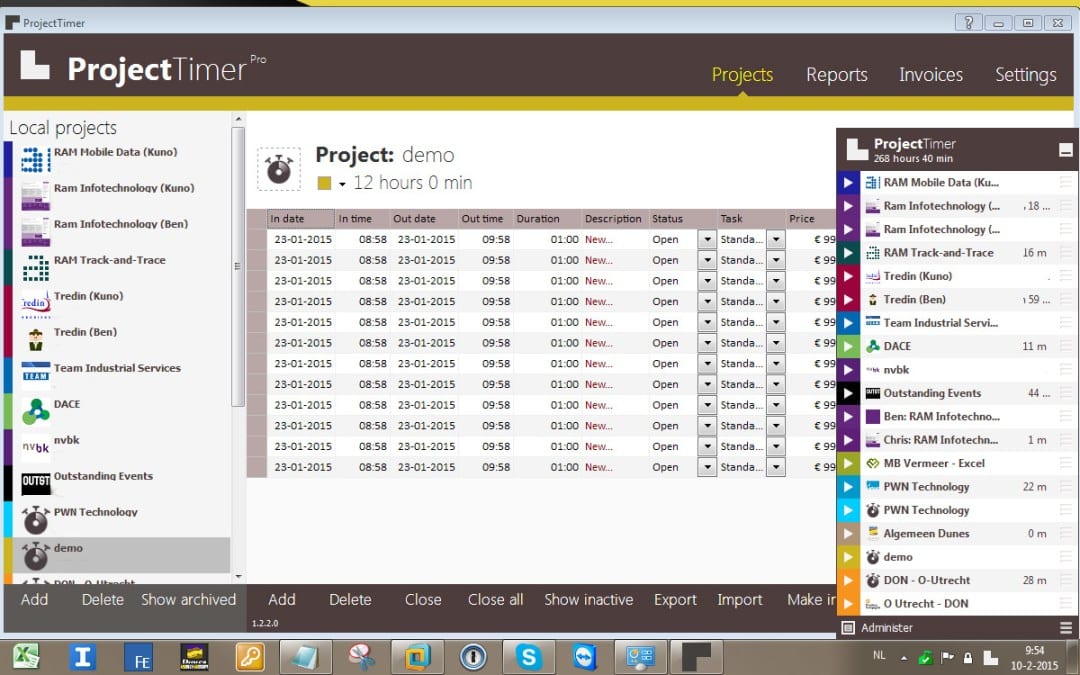 The program's interface is as good as the functionality. You can set the color of each task, indicating its type or priority. You will find all active projects on the left side of the main window. The right side is a list of tasks for each project, indicating the date and the beginning and end times. Clicking on the task will give you all the details, including the cost.
By the way, did you know that the wedding is also a kind of a project? And this project is really important and demands the authentic planning, not just the reular one. In order to plan your perfect wedding you can use these apps. 
Use ProjectTimer for individual and teamwork. Pay attention to the reminder settings and backup options. The app takes your organizing and pricing to the upper level.