After a hard day at work, everyone wants to relax and play an exciting and interesting game. There is a solution! You will have fun forgetting about fatigue. You can start the game right after installation, no registration is required.
You can also check Boggle Multiplayer Games for Android 2021.
It is impossible to pass by such bright blocks that make up the main plot of the game. The application is simple and easy to control. Swipe the screen to coordinate the falling blocks.
Vov Block Crush has a support system. Many users may have questions or problems. Compose your question and send it to the support specialists and they will definitely answer you. The developer's website will allow users to get acquainted with more detailed information and principles of work.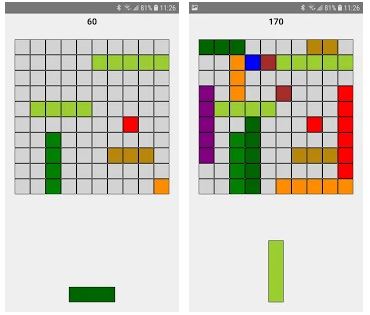 The game has vivid gameplay. This is a huge advantage. The vivid gameplay doesn't strain your eyes
Click on the falling cubes to place them in the correct place on the platform. Try to save space and fill all the empty space to collect more points. It is important to have the right coordination and navigate quickly. Move the blocks as you wish and also drop the blocks to create and destroy full lines on the screen both vertically and horizontally.
The game Vov Block Crush is simple and intuitive to operate and does not require any specific skills to play the game. Mastering the process is not difficult.
If you like Block Crush, then maybe you will like the list of retro games that we collected for you? Check it out and play the best of them!
Vov Block Crush is the best puzzle game with simple gameplay and easy controls. The main advantage is fast installation and few requirements for your device. Vov Block Crush is supported on any Android device.

Written by Daria 07.07.21